We speak English Мы говорим по-русски Hablamos Español
3 in 1 Cavitation RF Slimming Machine Zemits Statur
Free shipping
46%
Array ( [id] => 58 [name] => 3 in 1 Cavitation RF Slimming Machine Zemits Statur [shortname] => Product Cavitation rf machine [artikul] => 18000 [price] => 2295 [discount] => 46 [price_form] => $ 2,295.00 [prod_price] => 4250 [prod_price_form] => $ 4,250.00 [currency] => $ [url] => 3-in-1-cavitation-rf-slimming-machine-zemits-statur [ico] => Array ( [mini] => https://advance-esthetic.us/userdata/modules/wproducts/product/mini/12598.jpg [cart] => https://advance-esthetic.us/userdata/modules/wproducts/product/cart/12598.jpg [big] => https://advance-esthetic.us/userdata/modules/wproducts/product/big/12598.jpg [main] => https://advance-esthetic.us/userdata/modules/wproducts/product/main/12598.jpg [quick] => https://advance-esthetic.us/userdata/modules/wproducts/product/quick/12598.jpg [catalog] => https://advance-esthetic.us/userdata/modules/wproducts/product/catalog/12598.jpg [catalogIco] => https://advance-esthetic.us/userdata/modules/wproducts/product/catalogIco/12598.jpg ) [out_currency_info] => Array ( [id] => sys_currencies_usd [rate] => 1 [rndp] => 0.01 [rnds] => 0.01 [short] => $ [left] => $ [digp] => 2 [digs] => 2 ) [stock] => Available [onhand] => 1 [minqty] => 0 [stockqty] => 1 [prodtype] => wprod_prodtypes_prod [autname] => 0 [preorder] => 0 [manufacter] => Zemits [rating] => 5 [comments] => 2 [photos] => 7 [category] => 370 [categoryname] => Cavitation rf machines [reviews] => 0 [features] => 0 [commentsm] => (2) [photosm] => (7) [photosmm] => (6) [reviewsm] => [featuresm] => [options] => Array ( ) [meta_title] => 3 in 1 Cavitation RF Slimming Machine Zemits Statur for sale. Buy at the best price in USA. Advance-Esthetic.US [meta_description] => 3 in 1 Cavitation RF Slimming Machine Zemits Statur for sale in USA. Reviews, results and feedbacks. Prices from the direct importer. [meta_keywords] => [pagetitle] => 3 in 1 Cavitation RF Slimming Machine Zemits Statur [isfile] => [download] => [downloads] => 0 [filename] => [filesize] => 0 [updated] => [specname] => 520 [color] => 0 [vip] => [lineupid] => 0 [lineup] => Array ( ) [latitude] => 0 [longitude] => 0 [description] =>
3 in 1 Cavitation RF Slimming Machine Zemits Statur is a cosmetological device designed for professional work in a beauty salon. This unit combines the following functions:
Ultrasonic cavitation
Multipolar Radio Frequency for Body 
Bipolar Radio Frequency for Face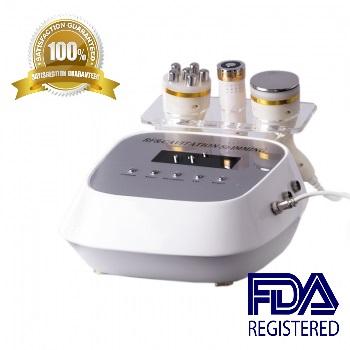 Benefits of Zemits Statur Slimming Machine:
- Portable size - perfect for treatments outside of office
- Cavitation Frequency - 40 kHz
- Cavitation Power- up to 40 W/cm2
- RF Frequency - 5 MHz
- RF Power- 300 W
- Plastic holder for handles
- 2 year warranty
- FDA registered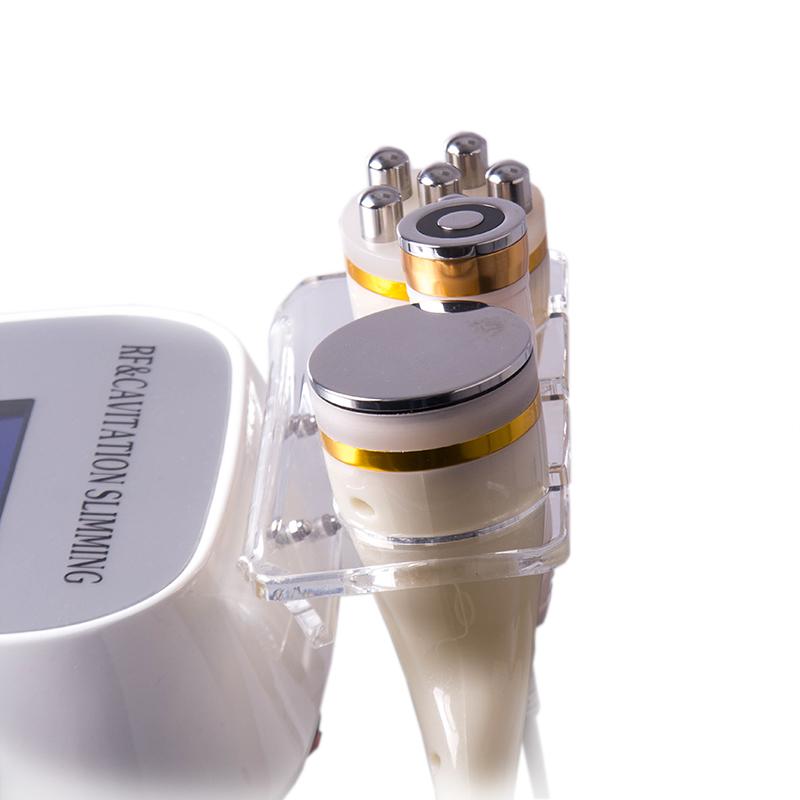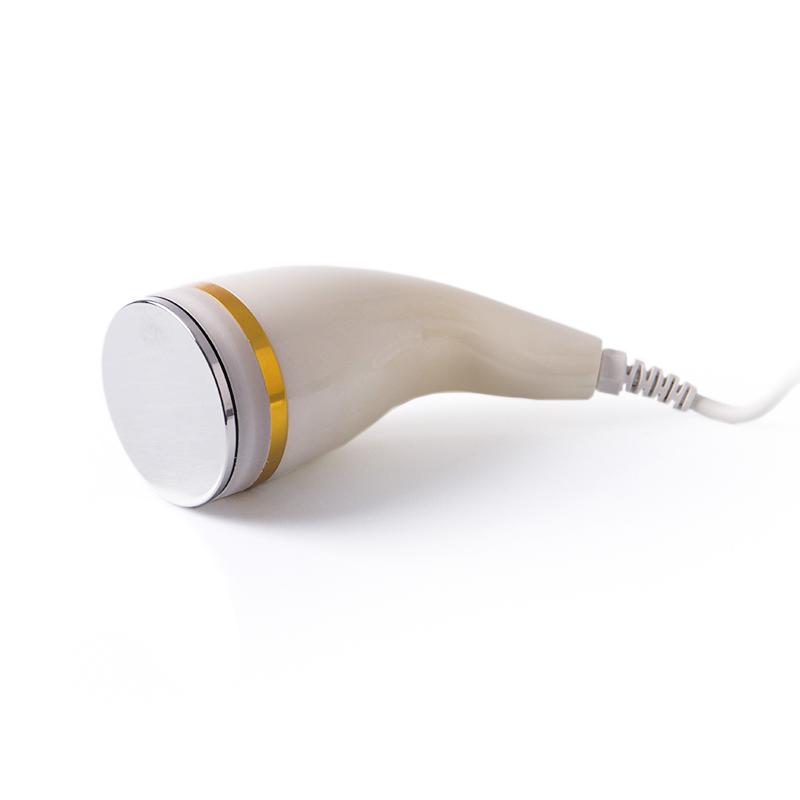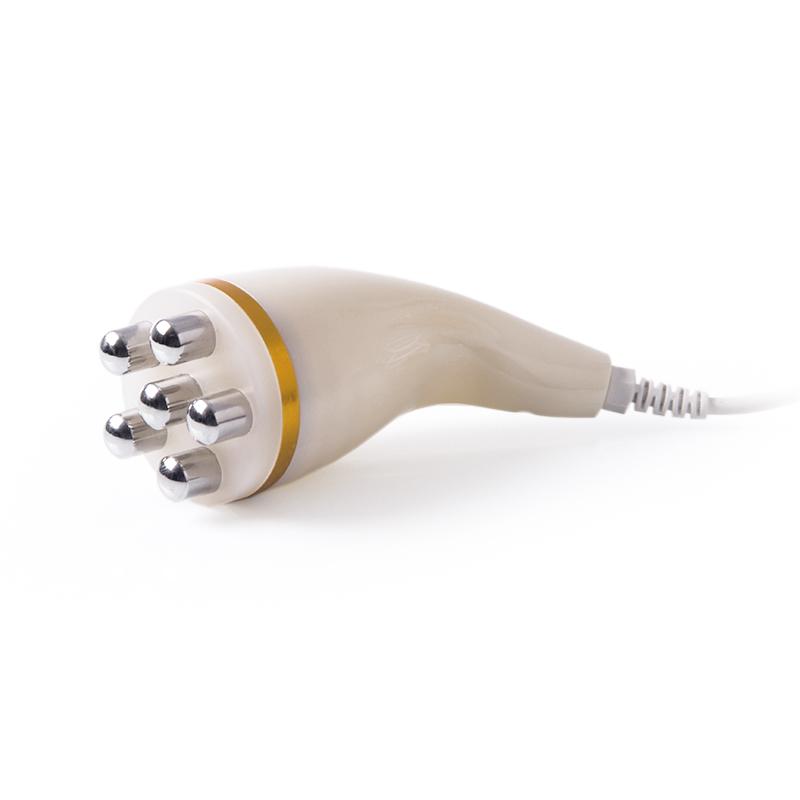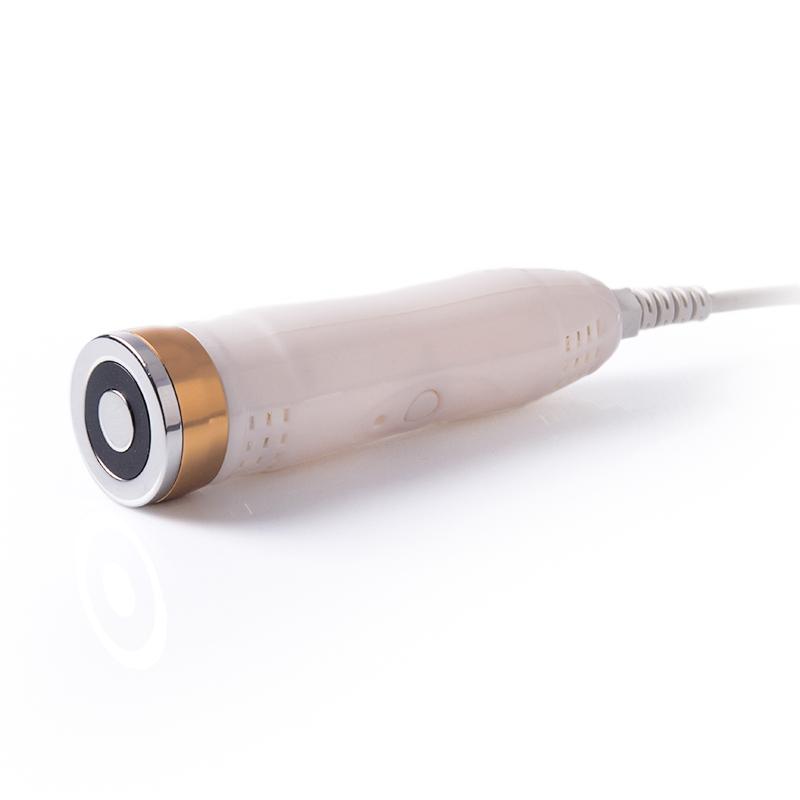 The Ultrasonic cavitation is a method of correction of excessive local fat deposits under the influence of ultrasonic wave. The essence of cavitation methodology for cellulite correction and abolition of excessive fat deposits consists in the influence of low-frequency ultrasound over fat tissue.
It was defined experimentally that the cavitation effect appears in fat cells under the influence of low-frequency ultrasound with parameters 37-42 khz. The bubble collapse occurs in fat tissue and energy bulk is released. The hydrodynamic push (a sort of microexplosion) occurs under bubble collapse in fat tissue. These microexplosions damage cellular membranes of adipocytes (firstly membranes of cells mostly filled with fat) as a result of its maximal tension. Released triglycerides that constitute the fat cells are removed from intercellular space via natural metabolic processes, other cells and tissues (muscular fibrillae, epidermis cells, vascular endothelium and other) are not damaged under the influence of cavitation. 
The important condition of work with cavitation methodology is the compulsory lymphatic drainage after procedure with any available methode: pressure therapy, vacuum massage, classical lymphatic drainage massage.
Thermostimulation improves blood- and lymph circulation. Blood vessels are widened under the influence of heat that results into hyperemia and skin temperature increase. This process is accompanied by acceleration of metabolic processes, formation of bioactive substances, improvement of regeneration process, resorption of histolysis products and pores opening.
Radio Frequency Treatment is an advanced technology of skin rejuvenation due to stimulation of neocollagenesis in derma and renewal of connective tissue structures of hypodermis. The depth of Rf lifting effect can reach 1.5-3 cm.
What are the results of RF treatment?
1. General facial tightening and brightening
2. Lifting and tightening the skin
3. Thickening the skin and tightening and lifting the abdomen skin
4. Slightly lifting and diminishing enlarged pores on cheeks
5. Diminishing sagging lines
6. Tightening skin and diminishing wrinkling of the neck and decollete
7. Visual improvement of scars and stretch marks
8. Stimulation of skin cells renewal
9. Improvement of microcirculation and skin color
10. Improvement of skin elasticity
Technical features of 3 in 1 Cavitation RF Slimming Machine Zemits Statur:
Frequency of ultrasound cavitation: 40 kHz;
Ultrasound intensity: 50 W/cm;
Conductor size: 6 cm;
Bipolar RF frequency: 5 MHz;
RF power: 300 W;
Conductor size: 2.5 cm;
Multipolar RF frequency: 5 MHz;
Conductor size: 6 cm;
RF power: 300 W;
Input power: 200 W;
Input voltage: 115 V;
Input frequency; 60 Hz;
Product Dimensions: 10"H x 12"L x 11,5"D;
Package Dimensions: 13,8"H x 16,9"L x 9"D;
N.WT 9,3 lbs.
FDA Registered
2 Year Warranty
30 Day Satisfaction Guarantee.
[estatetype] => 0 [baths] => 0 [beds] => 0 [adults] => 0 [children] => 0 [area] => 0 [manager] => 0 [address] => [published] => 1 [photoview] => [tags] => Array ( ) [showprotocolprocedure] => 0 [present] => Array ( ) [label] => Array ( [show] => 1 [text] => freeShipping [type] => freeShipping ) [labelFreeShipping] => Array ( [show] => 1 [text] => freeShipping [type] => freeShipping ) [additionalPlugin] => Array ( [ProductListFreeShipingLabelget] => Array ( ) ) [button] => )
One on one via FaceTime or Skype equipment training.
Equipment assembly support.
Free Delivery For Select Items

We ship our products by USPS/DHL/UPS/freight companies. Items marked "Free Delivery" are delivered by mainland with no freight charges.

We Are FDA Registered

Advance Esthetic LLC is an FDA-registered company. All products imported by Advance Esthetic are FDA registered, properly tested and approved.

Beauty Advisory Service

Advance Esthetic has been partnering with experienced beauticians and health care specialist from Europe, America and Asia for several years. During these years we have researched and inspected variety of different equipments and treatment methods. We will gladly share with you all the knowledge we gained over the years in this industry.

Huge Selection

We search across hundreds of manufacturers to offer you only the best and most innovative products and create life changing results for your customer.
3 in 1 Cavitation RF Slimming Machine Zemits Statur is a cosmetological device designed for professional work in a beauty salon. This unit combines the following functions:

Ultrasonic cavitation
Multipolar Radio Frequency for Body 
Bipolar Radio Frequency for Face

Benefits of Zemits Statur Slimming Machine:

- Portable size - perfect for treatments outside of office

- Cavitation Frequency - 40 kHz

- Cavitation Power- up to 40 W/cm2

- RF Frequency - 5 MHz

- RF Power- 300 W

- Plastic holder for handles

- 2 year warranty

- FDA registered

 

The Ultrasonic cavitation is a method of correction of excessive local fat deposits under the influence of ultrasonic wave. The essence of cavitation methodology for cellulite correction and abolition of excessive fat deposits consists in the influence of low-frequency ultrasound over fat tissue.

It was defined experimentally that the cavitation effect appears in fat cells under the influence of low-frequency ultrasound with parameters 37-42 khz. The bubble collapse occurs in fat tissue and energy bulk is released. The hydrodynamic push (a sort of microexplosion) occurs under bubble collapse in fat tissue. These microexplosions damage cellular membranes of adipocytes (firstly membranes of cells mostly filled with fat) as a result of its maximal tension. Released triglycerides that constitute the fat cells are removed from intercellular space via natural metabolic processes, other cells and tissues (muscular fibrillae, epidermis cells, vascular endothelium and other) are not damaged under the influence of cavitation. 

The important condition of work with cavitation methodology is the compulsory lymphatic drainage after procedure with any available methode: pressure therapy, vacuum massage, classical lymphatic drainage massage.

Thermostimulation improves blood- and lymph circulation. Blood vessels are widened under the influence of heat that results into hyperemia and skin temperature increase. This process is accompanied by acceleration of metabolic processes, formation of bioactive substances, improvement of regeneration process, resorption of histolysis products and pores opening.

Radio Frequency Treatment is an advanced technology of skin rejuvenation due to stimulation of neocollagenesis in derma and renewal of connective tissue structures of hypodermis. The depth of Rf lifting effect can reach 1.5-3 cm.

What are the results of RF treatment?

1. General facial tightening and brightening

2. Lifting and tightening the skin

3. Thickening the skin and tightening and lifting the abdomen skin

4. Slightly lifting and diminishing enlarged pores on cheeks

5. Diminishing sagging lines

6. Tightening skin and diminishing wrinkling of the neck and decollete

7. Visual improvement of scars and stretch marks

8. Stimulation of skin cells renewal

9. Improvement of microcirculation and skin color

10. Improvement of skin elasticity

Technical features of 3 in 1 Cavitation RF Slimming Machine Zemits Statur:

Frequency of ultrasound cavitation: 40 kHz;
Ultrasound intensity: 50 W/cm;
Conductor size: 6 cm;
Bipolar RF frequency: 5 MHz;
RF power: 300 W;
Conductor size: 2.5 cm;
Multipolar RF frequency: 5 MHz;
Conductor size: 6 cm;
RF power: 300 W;
Input power: 200 W;
Input voltage: 115 V;
Input frequency; 60 Hz;
Product Dimensions: 10"H x 12"L x 11,5"D;
Package Dimensions: 13,8"H x 16,9"L x 9"D;
N.WT 9,3 lbs.

FDA Registered

2 Year Warranty

30 Day Satisfaction Guarantee.

 

Send us a message if you have any questions

Thank you for your message

3 in 1 Cavitation RF Slimming Machine Zemits Statur

Eliminated stretch marks and fatty deposits quickly. will purchase another one soon

Please, leave us your feedback