We speak English Мы говорим по-русски Hablamos Español
3 in 1 Facial Steamer Magnifying Lamp High Frequency Seline
Array ( [id] => 3175 [name] => 3 in 1 Facial Steamer Magnifying Lamp High Frequency Seline [shortname] => 3 in 1 Facial Steamer Magnifying [artikul] => 12026 [price] => 329 [discount] => 0 [price_form] => $ 329.00 [prod_price] => 329 [prod_price_form] => $ 329.00 [currency] => $ [url] => 3-in-1-facial-steamer-magnifying-lamp-high-frequency-seline [ico] => Array ( [mini] => https://advance-esthetic.us/userdata/modules/wproducts/product/mini/12043.png [cart] => https://advance-esthetic.us/userdata/modules/wproducts/product/cart/12043.png [big] => https://advance-esthetic.us/userdata/modules/wproducts/product/big/12043.png [main] => https://advance-esthetic.us/userdata/modules/wproducts/product/main/12043.png [quick] => https://advance-esthetic.us/userdata/modules/wproducts/product/quick/12043.png [catalog] => https://advance-esthetic.us/userdata/modules/wproducts/product/catalog/12043.png [catalogIco] => https://advance-esthetic.us/userdata/modules/wproducts/product/catalogIco/12043.png ) [out_currency_info] => Array ( [id] => sys_currencies_usd [rate] => 1 [rndp] => 0.01 [rnds] => 0.01 [short] => $ [left] => $ [digp] => 2 [digs] => 2 ) [stock] => wprod_store_notonhand [onhand] => 0 [minqty] => 0 [stockqty] => 0 [prodtype] => wprod_prodtypes_prod [autname] => 0 [preorder] => 0 [manufacter] => Venus [rating] => 0 [comments] => 0 [photos] => 0 [category] => 359 [categoryname] => 3 in 1 facial steamers [reviews] => 0 [features] => 0 [commentsm] => [photosm] => [photosmm] => [reviewsm] => [featuresm] => [options] => Array ( ) [meta_title] => 3 in 1 Facial Steamer Magnifying Lamp High Frequency Seline for sale. Buy at the best price in USA. Advance-Esthetic.US [meta_description] => 3 in 1 Facial Steamer Magnifying Lamp High Frequency Seline for sale in USA. Reviews, results and feedbacks. Prices from the direct importer. [meta_keywords] => [pagetitle] => 3 in 1 Facial Steamer Magnifying Lamp High Frequency Seline [isfile] => [download] => [downloads] => 0 [filename] => [filesize] => 0 [updated] => [specname] => 0 [color] => 0 [vip] => [lineupid] => 0 [lineup] => Array ( ) [latitude] => 0 [longitude] => 0 [description] =>
3 in 1 Facial Steamer Magnifying Lamp High Frequency Seline
This unit comes with a Magnifying Lamp and a machine combining High Frequency with Aromatherapy, Herbal Steamer Basket, and Ozone.
High Frequency – This is a versatile tool that works overall on toning the skin. It produces the sensation of heat while it stimulates blood circulation, helps oxygenate the skin, and helps heal any open lesions. High frequency also has an antiseptic effect on skin in that it effectively sterilizes skin and kills bacteria.
This unit includes 4 glass gas filled electrodes specialized for:
Mushroom Electrode: for large areas (forehead, back)
Spoon Electrode: for sensitive areas (under eyes)
Sparker (zapper) Electrode: for spots like pimples
Rake Electrode: circulation and stimulation (scalp)
The Aromatherapy, Herbal Steamer Basket, and Ozone – treat your clients to an ancient healing practice, aromatherapy. This steamer comes equipped with an herbal basket so you can simply place fresh or dried herbs into a small satchel or a few drops of your desired oil or scent on a gauze pad, and place it in the basket. Steam passes through the herbs as it rises through the nozzle delivering wonderful fragrance and aromatherapy during treatment. To deliver the treatment the steamer heats tap water to produce a high pressure steam for delivery to the skin. Included is an ozone function that sterilizes the steam as it passes through the steamer arm ensuring a clean, sterile treatment. For your convenience, this unit is height adjustable with a 180 degree nozzle swivel. Automatic low-water shut-off. Made for Tap Water.
Magnifying Lamp – this magnifying lamp provides 5x magnification (16 Diopter) under a cool LED light. The lens has a protective cover and is mounted on an adjustable flexible arm for ease of use. Once set into position it provides magnification, light, and frees your hands in diagnosing skin conditions and performing extractions.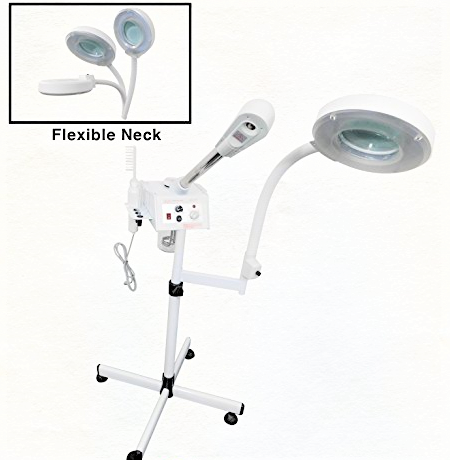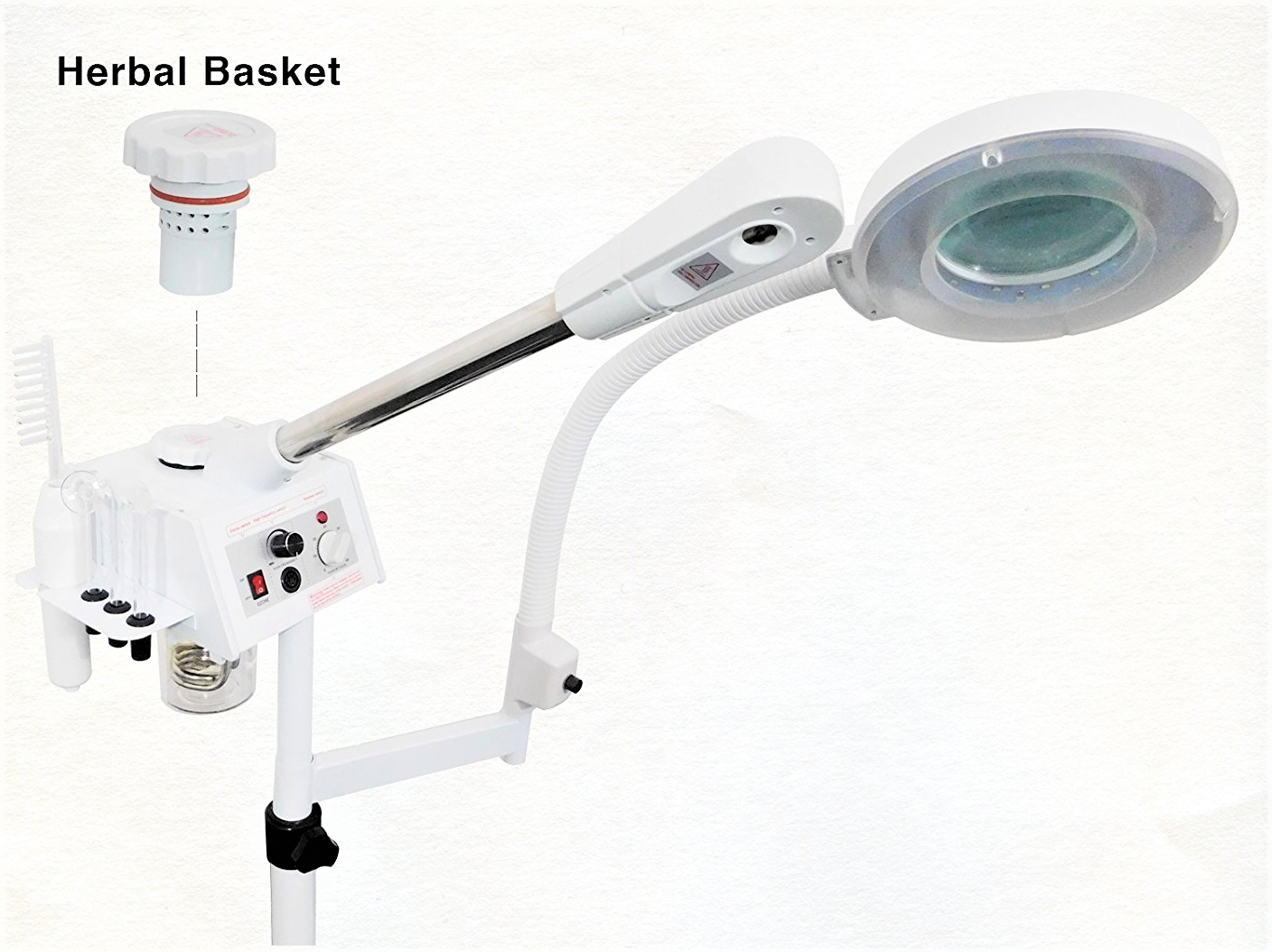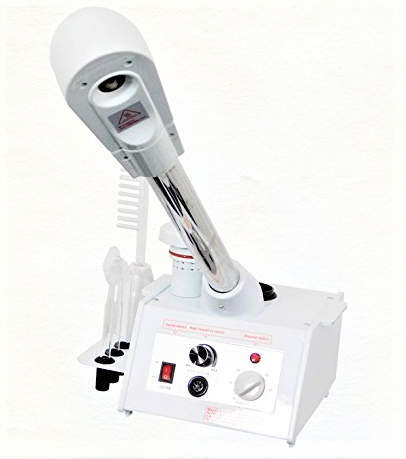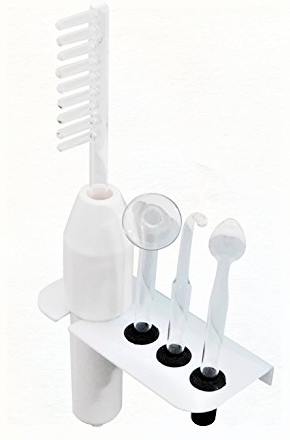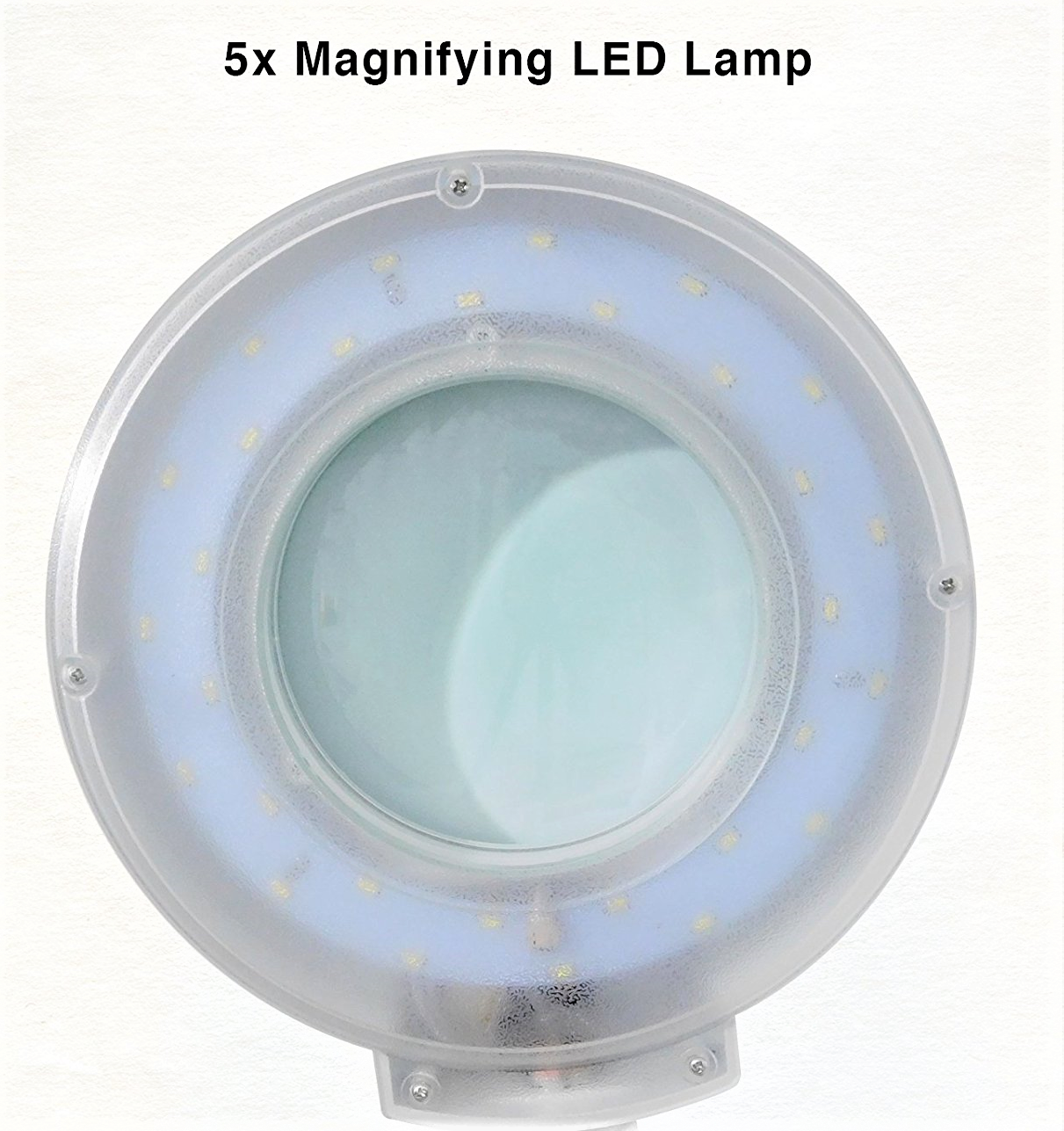 [estatetype] => 0 [baths] => 0 [beds] => 0 [adults] => 0 [children] => 0 [area] => 0 [manager] => 0 [address] => [published] => 1 [photoview] => [tags] => Array ( ) [showprotocolprocedure] => 3 [present] => Array ( ) [button] => )
Sorry, this product is ended / she has been removed from production. You can view other products from this manufacturer, or to find an alternative among similar models.
One on one via FaceTime or Skype equipment training.
Equipment assembly support.
Free Delivery For Select Items

We ship our products by USPS/DHL/UPS/freight companies. Items marked "Free Delivery" are delivered by mainland with no freight charges.

We Are FDA Registered

Advance Esthetic LLC is an FDA-registered company. All products imported by Advance Esthetic are FDA registered, properly tested and approved.

Beauty Advisory Service

Advance Esthetic has been partnering with experienced beauticians and health care specialist from Europe, America and Asia for several years. During these years we have researched and inspected variety of different equipments and treatment methods. We will gladly share with you all the knowledge we gained over the years in this industry.

Huge Selection

We search across hundreds of manufacturers to offer you only the best and most innovative products and create life changing results for your customer.
3 in 1 Facial Steamer Magnifying Lamp High Frequency Seline

This unit comes with a Magnifying Lamp and a machine combining High Frequency with Aromatherapy, Herbal Steamer Basket, and Ozone.

High Frequency – This is a versatile tool that works overall on toning the skin. It produces the sensation of heat while it stimulates blood circulation, helps oxygenate the skin, and helps heal any open lesions. High frequency also has an antiseptic effect on skin in that it effectively sterilizes skin and kills bacteria.

This unit includes 4 glass gas filled electrodes specialized for:

Mushroom Electrode: for large areas (forehead, back)

Spoon Electrode: for sensitive areas (under eyes)

Sparker (zapper) Electrode: for spots like pimples

Rake Electrode: circulation and stimulation (scalp)

The Aromatherapy, Herbal Steamer Basket, and Ozone – treat your clients to an ancient healing practice, aromatherapy. This steamer comes equipped with an herbal basket so you can simply place fresh or dried herbs into a small satchel or a few drops of your desired oil or scent on a gauze pad, and place it in the basket. Steam passes through the herbs as it rises through the nozzle delivering wonderful fragrance and aromatherapy during treatment. To deliver the treatment the steamer heats tap water to produce a high pressure steam for delivery to the skin. Included is an ozone function that sterilizes the steam as it passes through the steamer arm ensuring a clean, sterile treatment. For your convenience, this unit is height adjustable with a 180 degree nozzle swivel. Automatic low-water shut-off. Made for Tap Water.

Magnifying Lamp – this magnifying lamp provides 5x magnification (16 Diopter) under a cool LED light. The lens has a protective cover and is mounted on an adjustable flexible arm for ease of use. Once set into position it provides magnification, light, and frees your hands in diagnosing skin conditions and performing extractions.

 

Send us a message if you have any questions

Thank you for your message

3 in 1 Facial Steamer Magnifying Lamp High Frequency Seline

Sorry, this product is ended / she has been removed from production. You can view other products from this manufacturer, or to find an alternative among similar models.

Please, leave us your feedback