We speak English Hablamos Español Falamos portugues Мы говорим по-русски
7 marketing mistakes in SPA business
Get a check list of
7
marketing mistakes in SPA business
The Magic of Combining Radiofrequency and Vacuum Extraction
You have probably heard great praise for both radiofrequency therapy and vacuum extraction, but how often have you seen the two treatments used at once, with the same handpiece? This revolutionary, advanced treatment takes skin rejuvenation to a new level, tightening skin as pores are cleaned. The power of this combination lies in the synergy of dermal heating and wearing away of dead cells in the epidermis.
How does it Work?
Two electrodes on the Vacuum+Radiofrequency handpiece carefully direct energy into the deep dermis and sub-dermal layers of the skin by emitting a small current down one electrode into the tissue and then up through the second electrode, all without damaging the epidermis. When heat is applied to these layers, microscopic changes in the contraction of the tissues and collagen fibers are stimulated, beginning the cycle of changes in the remodelling of the collagen. While this heats the skin, triggering collagen production and improvement in skin laxity, the vacuum works its magic. The vacuum suctions up the skin as it is run over the body, directly extracting impurities and virtually erasing fine lines and wrinkles.
When these technologies are used together, results are far more drastic than when they are used alone.
Vacuum therapy helps direct RF energy deeper into the skin, alleviates swelling, and promotes blood circulation. It also breaks down deposits of fat and stretch marks all while cleaning out the skin. As a result, fine lines and wrinkles are significantly reduced in the treated area. The skin is lifted, tightened, and toned, eliminating sagging skin and scar tissue while gifting you with a brand new glow.
Radiofrequency is an advanced technology that has gained recognition in treating Cesarean-section scars and tightening stomach tissue following childbirth. Thousands of women have praised this treatment as a lifesaver for their bodies following pregnancy, which stretches out skin and causes cellulite among other postpartum issues. Radiofrequency therapy has the ability to reverse the visible effects of pregnancy, eliminating scars and diminishing fine lines and signs of stretch marks. Its benefits, however, can be reaped by every single man and woman.
This treatment works with absolutely no downtime or pain, rejuvenating skin, reducing cellulite, diminishing stretch marks, and making the body look slimmer and stronger. The best part of radiofrequency therapy is that results are great both directly after treatment and in 28 days, in the time it takes for new cells to be formed. As a patient gets regular radiofrequency treatments, the effects begin to exemplify themselves as they develop cumulatively. This technology has been known as an anti-aging treatment because of its ability to strengthen collagen, which is what maintains our youthfulness. As we age, the collagen in our bodies begins to degrade, leaving us with wrinkles and other skin imperfections. Radiofrequency therapy has the ability to turn back the clock on our aging, replenishing collagen levels and leaving skin more contoured, firmer, and tighter. It has been praised for years as a non-invasive way to achieve results almost identical to that of cosmetic injections.
The targeting of individual fat layers by the algorithms in the machine allow for results to be evident even after just one treatment. This is why radiofrequency therapy is as popular as it is.
Radiofrequency can be emitted through skin in various different modes: Monopolar, Multipolar, Tripolar, or Bipolar.  Each mode utilizes a specific number of electrodes that delivers energy with different patterns and at different depths to allow estheticians to selectively target which parts of the skin and fat will be treated. Monopolar uses one electrode, requiring the patient to have a grounding electrode somewhere on the body. Bipolar radiofrequency utilizes two electrodes that constantly switch between being the active and grounding electrodes, and the handpieces are often useful because of the ability to use a small section of the handpiece where both electrodes will still touch the skin. Multipolar radiofrequency, on the other hand, uses four or more electrodes where algorithms constantly switch up which electrode is the active one and which is the grounding. This randomization protects the handpiece from overheating or overusing any two electrodes. The body also receives a more even, organized treatment that does not target one sub-area any more than the other. Tripolar radiofrequency works in the same way, except the algorithms work with three electrodes rather than four or more. One electrode is always inactive, and the charge on all three electrodes are switching out each moment. Monopolar radiofrequency has been slowly leaving the beauty market as bipolar, tripolar, and multipolar radiofrequency therapies have become more and more popular because the need for an extra grounding electrode is a bigger hassle for both estheticians and patients. Having a grounding and active electrode in the same handpiece makes esthethicians' work far more easier, affordable, and appealing.
Radiofrequency therapy helps increase the metabolism of large fat granules, forcing the excretion of triglycerides and the beginning of skin tightening. The dermis and subcutaneous layer are heated simultaneously forcing collagen fibres to contract. The contracting fibers pull and tighten the skin, creating an immediate effect. Fibroblasts' metabolism increases, producing new collagen fibers and creating a strong long-term effect.
Most of the RF energy from the handpiece enters into the deeper dermal layer, causing the dermal layer of skin to thicken. This action decreases wrinkle depth, leaving the skin firmer with greater, lifted contour. By stimulating the skin with radiofrequency, existing collagen proteins are also strengthened and the rate of production of new collagen proteins are substantially increased.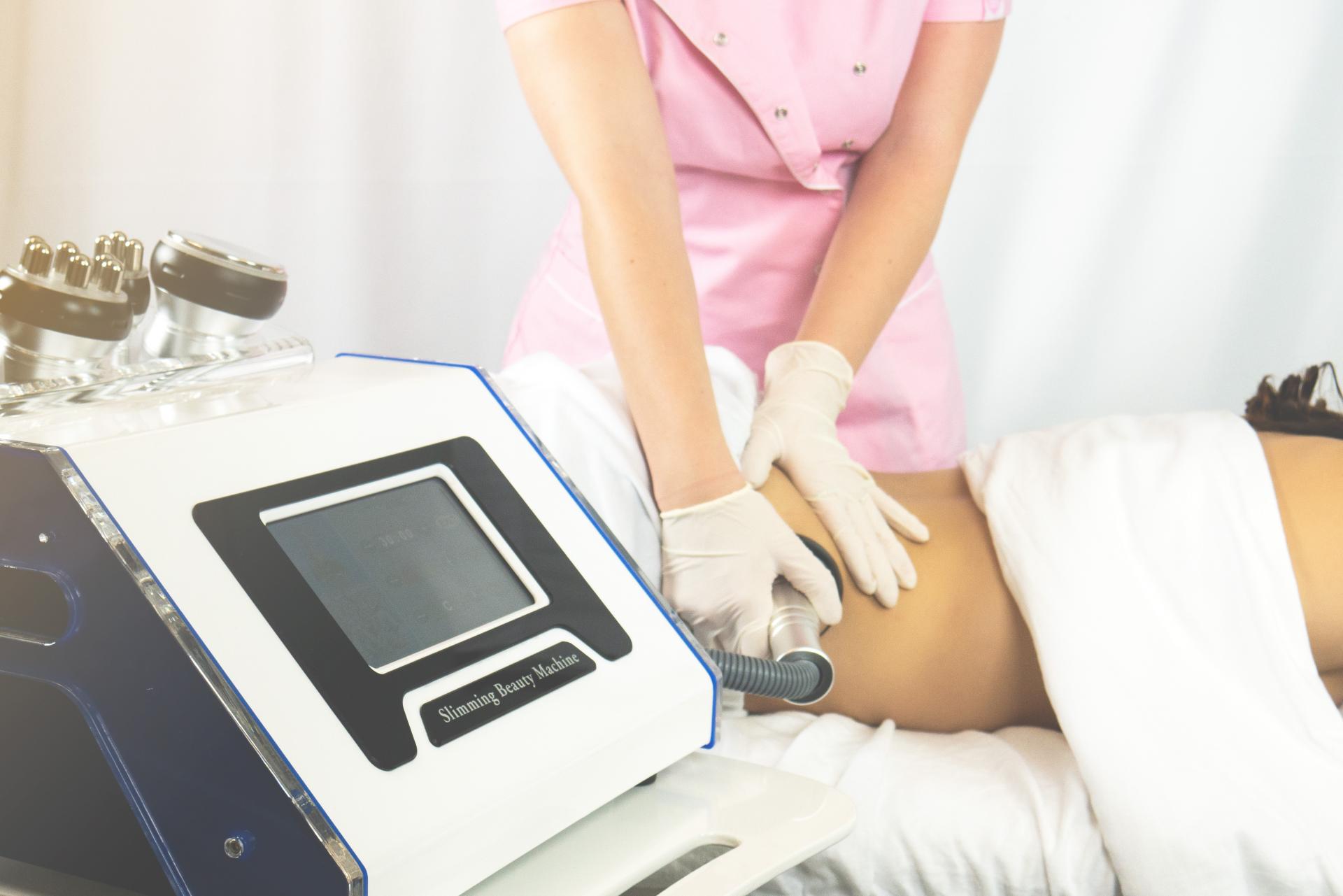 Who is this Treatment for?
Absolutely anyone can get this treatment! Whether you have a big event coming up or just want cleaner, tighter skin, the combination of Radiofrequency and Vacuum Extraction will give you a brand new glow. Both of these treatments are among the favorites of celebrities and their estheticians, due to how quickly and painlessly the incredible results are achieved. We know that when you go in for a facial or body treatment, you want to see at least some improvement after your first session. The best quality of Vacuum therapy is that it yields immediate results due to its action of sucking up the skin, removing impurities, and releasing the skin. Patients and beauty providers both love the synergy of this dual-treatment because it cuts down on time and costs for both parties. Rather than having to provide Vacuum Therapy then Radiofrequency on a patient, results can be achieved in half the time with just one handpiece.
Which Equipment is Best for You?
We definitely have our pick of the best machines featuring this great synergy, and we would love to share them with you. Keep in mind that purchasing a multifunctional machine saves you loads of time, money, and space, in addition to attracting new clients. Your purchase is an investment into your business; picking a valuable, reliable machine will yield you great results and profits in the long run. Don't wait to jump on this new, rapidly expanding synergy; get your machine and begin increasing your client base today.
5 in 1 Cavitation RF Machine Venus Stark
The 5-in-1 Cavitation RF Machine Venus Stark is a cosmetological device designed for professional work in beauty salons. This unit combines:
Ultrasonic cavitation
Bipolar Microcurrent for face
Multipolar Radiofrequency for the body with Red LED Light
Tripolar Radiofrequency with Red LED Light
Vacuum Radiofrequency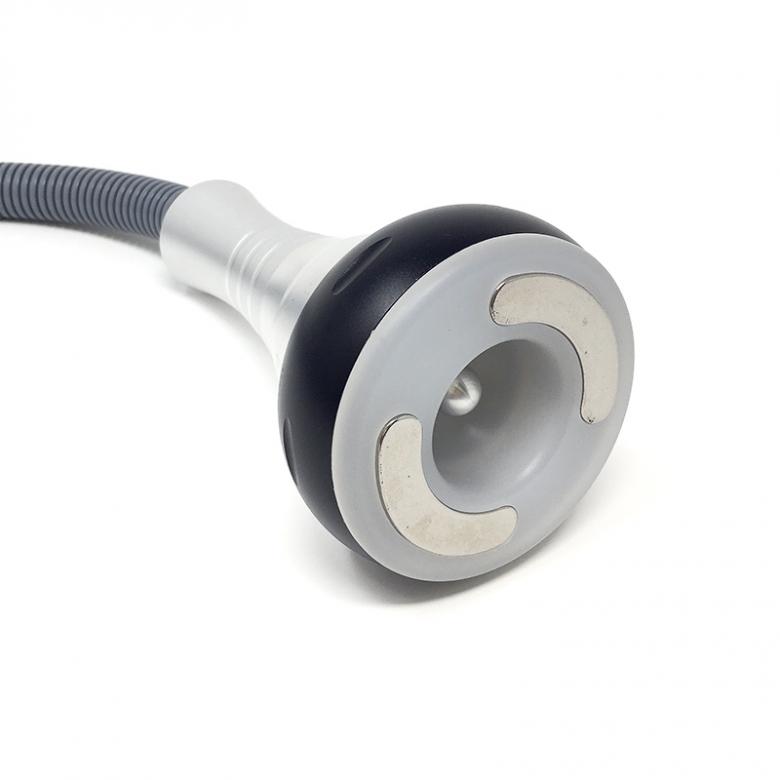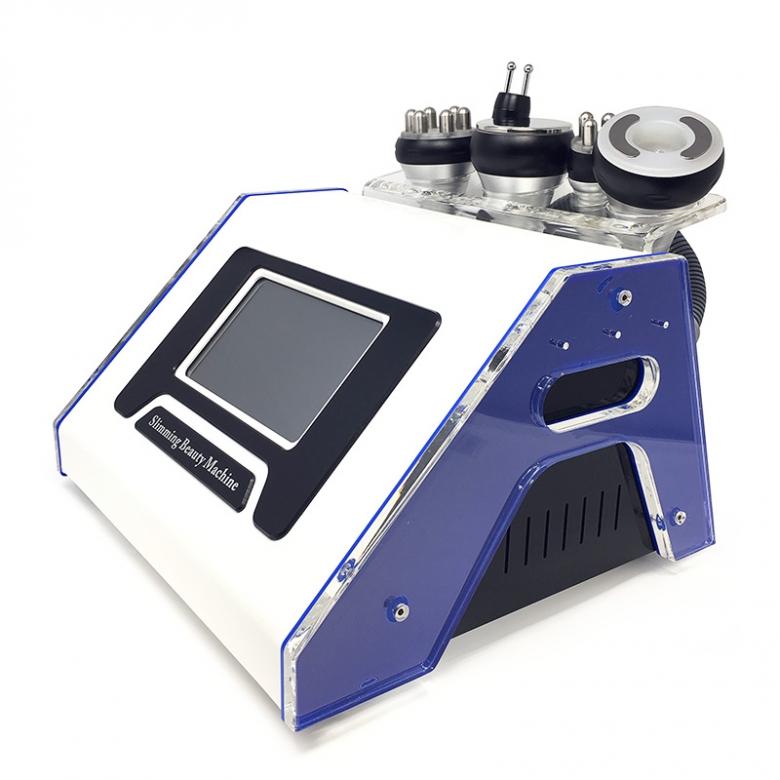 Handpieces and accessories:
Flat cavitation handpiece
Tripolar RF handpiece with LED Therapy
Multipolar (six polar) handpiece with LED Therapy
Bipolar microcurrent
Bipolar RF and Vacuum Therapy combination handpiece.
Results:
General facial tightening and brightening
Lifting of brows and tightening of forehead skin
Thickening, tightening, and lifting of skin on the upper cheek
Slight lifting and diminishing of enlarged pores on cheeks
Diminishing of sagging along the jawline
Tightening of skin and diminishing wrinkling of the neck and decollete area
Visual improvement of scars and stretch marks
Stimulation of the renewal of skin cells
Improvement of microcirculation and face color
Improvement of skin elasticity.
Benefits of 5 in 1 Cavitation RF Machine Venus Stark:
Beautiful and convenient angled interface
Easy-to-operate
Includes acrylic handpiece holder for added organization and comfort
Attractive and sleek modern look to attract clients
Dalano Body Remodeling 4 in 1 cavitation RF System
The 4-in-1 Dalano Body Remodeling Cavitation + RF system is a renowned cosmetological device made to achieve professional, real results. This unit combines:
Cavitation
Vacuum Therapy
Bipolar Radiofrequency
Tripolar Radiofrequency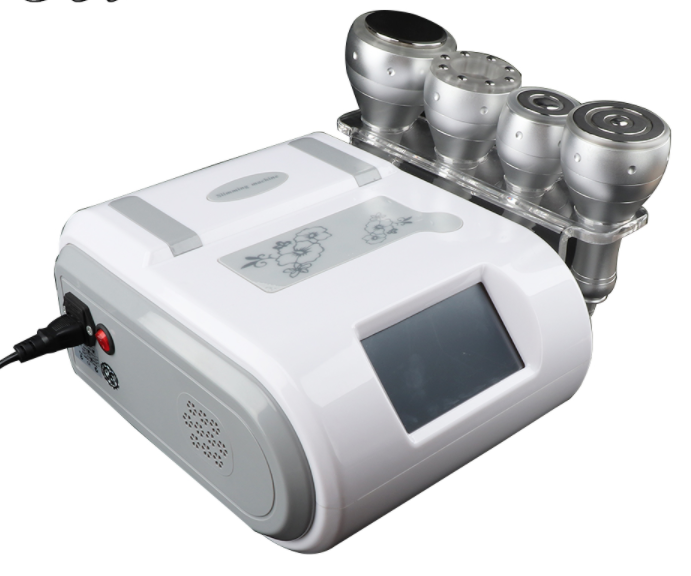 Handpieces and accessories:
Sleek, easily held cavitation handpiece
Powerful vacuum with bipolar radiofrequency at the point of skin contact
Small Bipolar Radiofrequency handpiece for work on the face, neck, etc.
Large Tripolar Radiofrequency handpiece for use on the thighs, back, stomach, upper arms, etc.
Results:
General facial tightening and brightening
Diminishing of sagging along the jawline
Tightening of skin and diminishing wrinkling of the neck and decollete area
Visual improvement of scars and stretch marks
Stimulation of the renewal of skin cells
Improvement of microcirculation and face color
Improvement of skin elasticity.
Thickening of skin and tightening and lifting of skin on the upper cheek
Lifting of brows and tightening of forehead skin
Benefits of the 4-in-1 Dalano Body Remodeling Cavitation + RF system:
Beautiful and convenient angled interface
Easy-to-operate screen
Designed with an acrylic handpiece holder for added organization and comfort
Attractive and sleek modern look to attract new clients and existing clients