We speak English Мы говорим по-русски Hablamos Español
Multifunction facial system RF Oxygen LED
Array ( [id] => 133 [name] => Multifunction facial system RF Oxygen LED [shortname] => Multifunction facial system RF O [artikul] => 19005 [price] => 4995 [discount] => 0 [price_form] => $ 4,995.00 [prod_price] => 4995 [prod_price_form] => $ 4,995.00 [currency] => $ [url] => multifunction-facial-system-rf-oxygen-led [ico] => Array ( [mini] => https://advance-esthetic.us/userdata/modules/wproducts/product/mini/17655.jpg [cart] => https://advance-esthetic.us/userdata/modules/wproducts/product/cart/17655.jpg [big] => https://advance-esthetic.us/userdata/modules/wproducts/product/big/17655.jpg [main] => https://advance-esthetic.us/userdata/modules/wproducts/product/main/17655.jpg [quick] => https://advance-esthetic.us/userdata/modules/wproducts/product/quick/17655.jpg [catalog] => https://advance-esthetic.us/userdata/modules/wproducts/product/catalog/17655.jpg [catalogIco] => https://advance-esthetic.us/userdata/modules/wproducts/product/catalogIco/17655.jpg ) [out_currency_info] => Array ( [id] => sys_currencies_usd [rate] => 1 [rndp] => 0.01 [rnds] => 0.01 [short] => $ [left] => $ [digp] => 2 [digs] => 2 ) [stock] => Available [onhand] => 5 [minqty] => 0 [stockqty] => 5 [prodtype] => wprod_prodtypes_prod [autname] => 0 [preorder] => 0 [manufacter] => SPA Classic [rating] => 0 [comments] => 0 [photos] => 0 [category] => 90 [categoryname] => Oxygen facial machines [reviews] => 0 [features] => 0 [commentsm] => [photosm] => [photosmm] => [reviewsm] => [featuresm] => [options] => Array ( ) [meta_title] => Multifunction facial system RF Oxygen Dermabrasion LED for sale. Buy at the best price in USA. Advance-Esthetic.US [meta_description] => Multifunction facial system RF Oxygen Dermabrasion LED for sale in USA. Reviews, results and feedbacks. Prices from the direct importer. [meta_keywords] => [pagetitle] => Multifunction facial system RF Oxygen Dermabrasion LED [isfile] => [download] => [downloads] => 0 [filename] => [filesize] => 0 [updated] => [specname] => 0 [color] => 0 [vip] => [lineupid] => 0 [lineup] => Array ( ) [latitude] => 0 [longitude] => 0 [description] =>
Multifunction facial system RF Oxygen LED
New contemporary design with touch screen controls and beautiful blue back lights!
Complete anti aging system with:
LED Light Therapy 
Oxygen Infusion
 Radio Frequency Treatment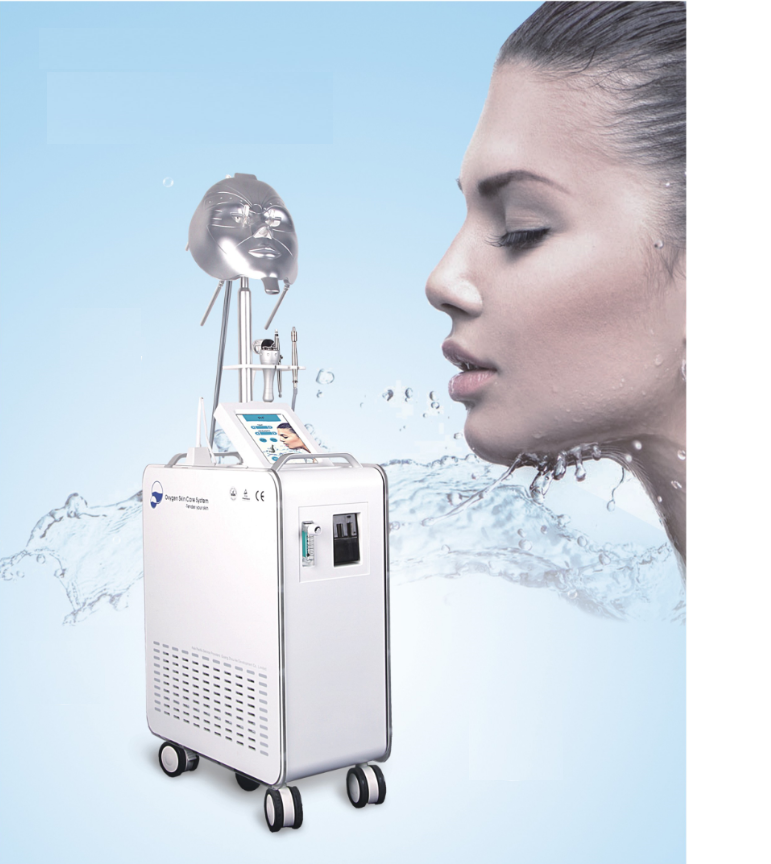 Features:
Red led oxygen facial mask for calming,soothing,face and body rejuvenation,tightening and much more after your facial treatments.

Oxygen infused nebulizer gun for nourishing new skin with vitamins and other serums after micro dermabrasion,chemical peels and other exfoliation treatments. Two big size bottles so you never run out of product during oxygen infusion treatments.
Multi polar RF for skin rejuvenation , tightening , lifting, fine line and wrinkle removal, collagen enhancement and much more.
See images for more details on the machine and before/after results.
Efficient- treatment time - for all functions is only 30-45 minutes.
Weighs 62 pounds.
[estatetype] => 0 [baths] => 0 [beds] => 0 [adults] => 0 [children] => 0 [area] => 0 [manager] => 0 [address] => [published] => 1 [photoview] => [tags] => Array ( ) [showprotocolprocedure] => 0 [present] => Array ( ) [button] => )
Free Delivery For Select Items

We ship our products by USPS/DHL/UPS/freight companies. Items marked "Free Delivery" are delivered by mainland with no freight charges.

We Are FDA Registered

Advance Esthetic LLC is an FDA-registered company. All products imported by Advance Esthetic are FDA registered, properly tested and approved.

Beauty Advisory Service

Advance Esthetic has been partnering with experienced beauticians and health care specialist from Europe, America and Asia for several years. During these years we have researched and inspected variety of different equipments and treatment methods. We will gladly share with you all the knowledge we gained over the years in this industry.

Huge Selection

We search across hundreds of manufacturers to offer you only the best and most innovative products and create life changing results for your customer.
Multifunction facial system RF Oxygen LED

New contemporary design with touch screen controls and beautiful blue back lights!

Complete anti aging system with:

LED Light Therapy 

Oxygen Infusion

 Radio Frequency Treatment

Features:

Red led oxygen facial mask for calming,soothing,face and body rejuvenation,tightening and much more after your facial treatments.

Oxygen infused nebulizer gun for nourishing new skin with vitamins and other serums after micro dermabrasion,chemical peels and other exfoliation treatments. Two big size bottles so you never run out of product during oxygen infusion treatments.

Multi polar RF for skin rejuvenation , tightening , lifting, fine line and wrinkle removal, collagen enhancement and much more.

See images for more details on the machine and before/after results.

Efficient- treatment time - for all functions is only 30-45 minutes.

Weighs 62 pounds.

 

 

Send us a message if you have any questions

Thank you for your message

Multifunction facial system RF Oxygen LED

$ 4,995.00

Please, leave us your feedback