Everybody wants to have a clean, glowing, healthy-looking face. Even the best care products can't get rid of blackheads, dead cells, and other skin issues. However, there is an effective way to fix the problem. It is called a Facial skin scrubber. Such treatment is a great alternative to a mechanical cleansing method and other ways of skin cleansing which are known for their numerous drawbacks. By utilizing ultrasound technology, the device gently exfoliates the skin from various impurities without any risk and gives it a radiant, healthy glow. In addition, this facial cleansing procedure is famous for its effectiveness and minimal discomfort for a patient. It doesn't cause any swelling, redness or irritation. It's a wonderful find especially for clients with a sensitive skin type.
The essence of facial ultrasonic cleaning is quite simple. The device affects the dermis with a help of ultrasonic waves. The scrubber exfoliates the upper horny layer of the epidermis, thereby smoothes its surface. Moreover, such tool can get rid of various skin problems.
Benefits of skin scrubber usage
A Facial scrubber machine works wonders:
Penetrates deep into the skin removing seated dirt. Facial scrubber creates vibrations, invisible sonic frequencies that easily remove dead cells, oil, and other cellular debris from deep levels of skin tissue.
Eliminates roughness and gives smoothness to the face. The device works like a micro-massage, it heats the skin, accelerates blood flow, and speeds up metabolism. Moreover, the manipulation stimulates cell immunity, promotes the oxygen saturation of the skin.
Helps get rid of different skin issues, such as wrinkles, lines, acne, pigmentation, scars, comedones, etc.
Touches a person's face gently and doesn't cause any pain.
Depending on the machine model, the device can be used either in beauty salons, cosmetic clinics, or for personal use at home. Due to its portability, the best skin scrubbers may be taken even while traveling.
The tool can be used without pre-treatment of the dermis. It is particularly important for owners of dry and sensitive skin who aren't allowed steaming or other hot manipulations.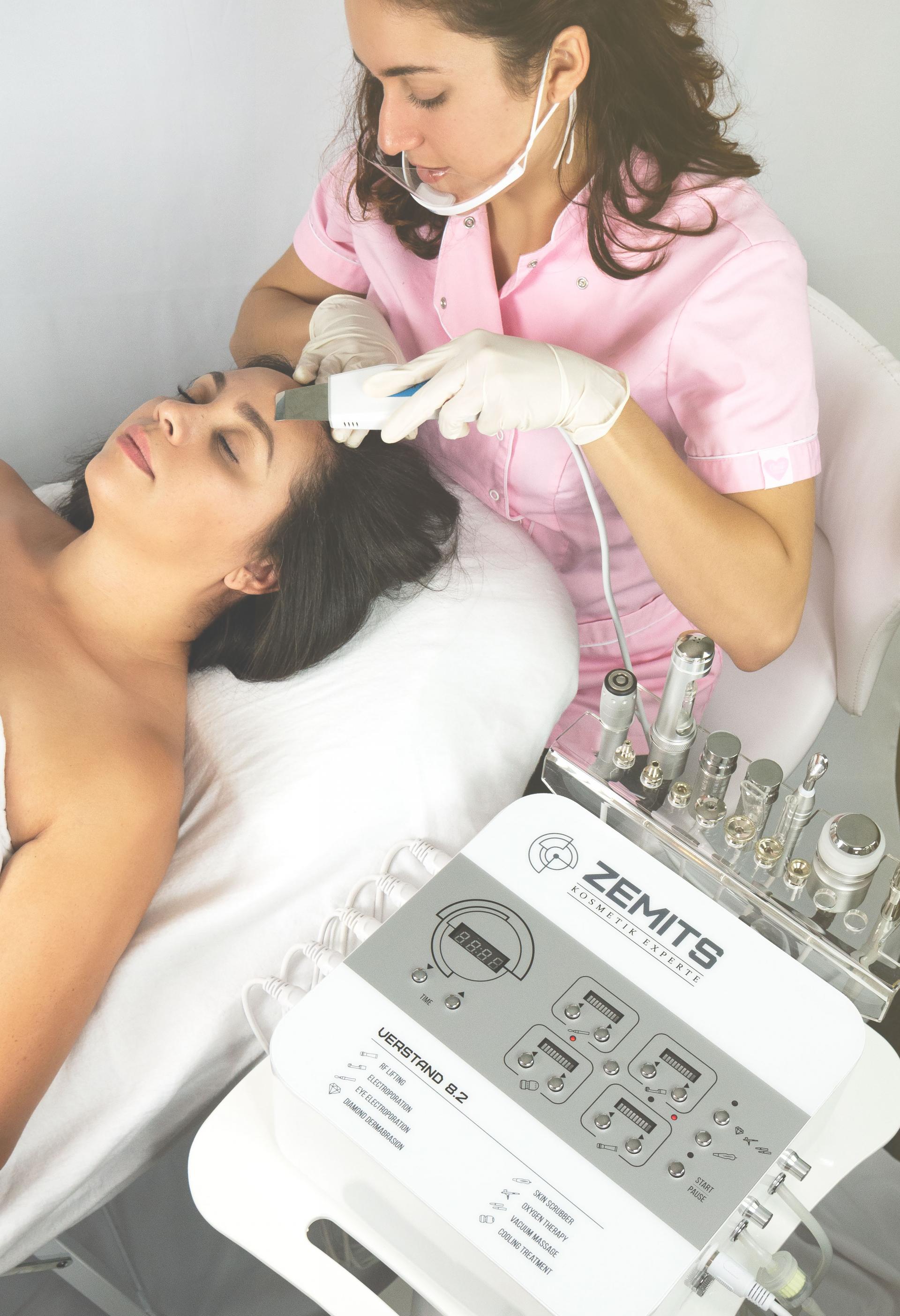 Does the device really work?
It is the most common question whether the scrubber is really worth the investment. Among different skin care products, facial scrubber machine has got lots of positive reviews. Moreover, an increased interest in using such treatment by cosmetologists, salons and independent clients confirms great results.
Sure thing, the maximum effect depends on skin type, client's individual characteristics and it can't be achieved after the first procedure. However, immediate, firming changes are visible. It's necessary to follow recommendations to get the lasting results.
A guideline for use
An important step of any facial treatment is to remove makeup, clean the skin and pat dry.
Then it is time to eliminate dead cells. It helps either to prepare the surface for the next actions or provide penetration of nutrients into deep levels of skin tissue. The best way to complete it is to use a scrubber machine with a special function. Besides, a facial steamer may be also used.
Don't start using the scrubber on its full power. During first few minutes of procedure it is better to install the lowest intensity increasing gradually the settings. Choose the most comfortable zone in accordance with skin type and the sensitivity level. Be sure, the effectiveness does not depend upon the intensity setting. Great changes will be achieved after systematic application in comfortable conditions while our clients relax.
You can complete ultrasonic peeling with high-frequency treatment. The procedure is carried out with a special device with glass electrodes. High frequency electrodes make oscillations, thus the skin cleanses, rids of dirt, impurities, gets a massage, and enriches oxygen molecules. Furthermore, wrinkles, lines, and pigmentation become less visible.
Don't forget to apply cream, serum or other care products to your liking following high-frequency treatment. The skin must be well hydrated instead being overdried.
At the final stage, a skin care mask in accordance with the skin type is applied.
Which scrubber is the best?
This up-to-date device is presented by lots of well-known brands, such as Zemits Leon, Nevada, Essai Equipment, etc. Its design, price, functions, and providing results may vary. For instance, some facial scrubber machines are designed for daily use. They help woman care for the skin and maintain its glowing appearance. Others are utilized to get rid of more serious problems on the face or body and require periodic use. As a rule, the items may be equipped with their own serum, soap, and other products. In most cases, such devices are multifunctional and widely used in beauty salons, facial rooms, etc.
What to pay attention
Before buying, we recommend to pay attention to the following characteristics:
the brand
structural features
design
availability of additional options
functions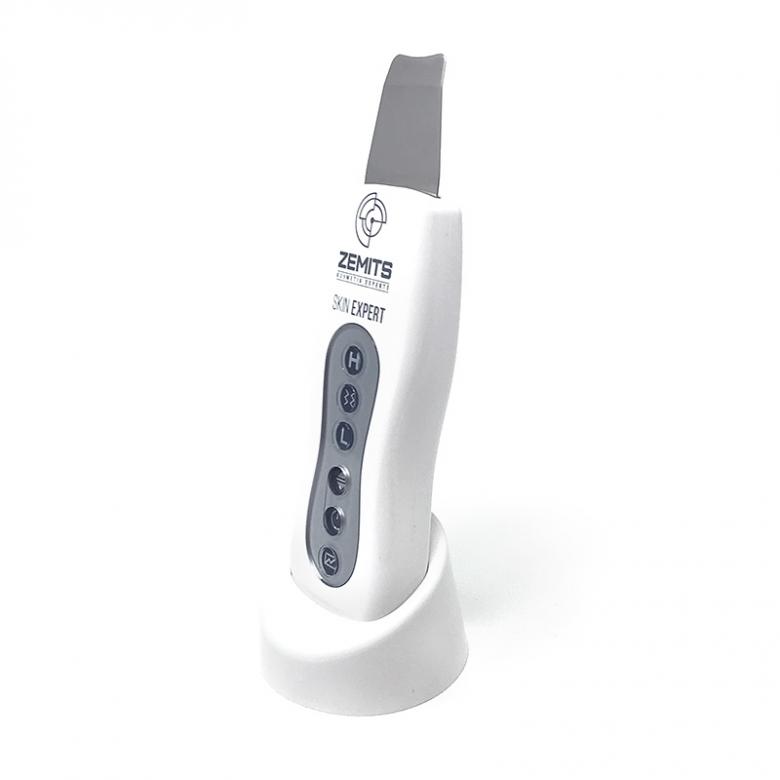 It is also worth taking into account technical characteristics of the device, such as power, charging, weight, size, etc.
Actually, to say what device is the best facial scrubber machine for your beauty salon or facial room, is a tricky question. The choice will depend entirely on the purpose and expected results. Moreover, each specialist has his own demands for professional equipment. Be sure, it has been proven repeatedly that after applying facial skin procedures with special equipment, patients eliminate problems on their face and body. Furthermore, the skin gets a fresh and healthy look.
The best recommendation to find out which scrubber would become successful acquisition and a perfect helper is through browsing facial scrubber machine reviews on the website. Besides, our professional consultants are always ready to give some advice.
An overview of some facial scrubbers
The goal determines the choice as well. For instance, for home use it is better to pick a portable scrubber. It is cheap, easy to apply, and provides quality cleaning and proper care.
For those, who are willing to obtain more professional care, we suggest paying attention to models which can perform several options. There are scrubber machines that either provide high-quality and deep peeling on face and body areas or improve microcirculation in the epidermis. Furthermore, they cause an immunomodulatory as well as anti-inflammatory effect. If necessary, the tool can be equipped with special phonophoresis. It helps cosmetical care products get to the deepest layers of skin tissue. That's why such device greatly simplifies and improves the work of the specialist.
There is no wonder, the multifunction facial machines are considered a universal assistant of every beautician. The system combines several most popular functions for facial and body surfaces, such as:
diamond dermabrasion peeling;
ultrasonic cleansing;
cold therapy procedure;
treatment with ultrasound.
Due to safe and soft peeling as well as its systematic use, positive changes get visible. Dead cells and edemas are eliminated. Blood circulation accelerates. In addition, skin rejuvenates and the depth of lines and wrinkles corrects.
During next procedure, cold therapy, derma calms down after the previous manipulations and prepares for the next processes.
Everybody knows about ultrasonic cleaning benefits. At this stage, changes occur at the molecular level. Under the ultrasound influence the epidermis eliminating completes, enlarged pores get narrower, blood supply and lymphatic drainage improve, pigmentation becomes bleached. In general, the face and body look fresh, elastic and healthy.
The last step in skin care with the help of multifunctional equipment is the ultrasound treatment. Thanks to special waves, the cosmetical products penetrate into deep layers of derma, nourish it from the inside, and help its regeneration.
Are there any contradictions?
The Facial ultrasonic scrubber treatment is considered a safe and gentle procedure. However, there are some contradictions which should be taken into account:
Pregnancy or periods;
Infectious, heart diseases;
Injured or infected skin areas;
Pacemakers;
Don't use with products which contain alcohol, glycolic acid.
Where to buy
The right choice of facial scrubber equipment for hardware cosmetology is a responsible decision. Our online store has been working on the aesthetic market for long. It is known all over the world as one of the most proven and reliable suppliers of professional equipment for the cosmetological sphere. All goods have certificates of quality. They are absolutely safe.
A wide range of models from different manufacturers is presented in our marketplace. Customers can choose well-known variants or give their preference to new products.
Our clients can buy desired goods to suit every taste and budget. We always provide top quality equipment at a reasonable price.
You can see the whole list of modern facial equipment with facial scrubbers in our online store. You will find here either the simple single unit, or a smart multifunctional item. Pick the perfect one according to your requirements and feel wonderful transformations. Feel free to contact us. We will answer all your questions with pleasure and satisfy your needs. Keep up with the times and create beauty!