You are looking for: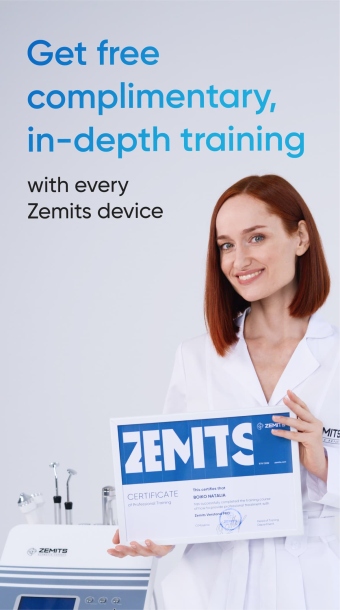 Professional Facial Equipment
The Ultimate Guide to Professional Facial Equipment
Skincare used to be very straightforward: wash your hands and face, apply moisturizer, and that was it. And as you might have noticed, this is no longer the case today.
However, just as we've all gotten used to using toners, serums, oils, and masks, a new era of skincare has emerged: professional treatment.
If you own a spa, investing in professional facial equipment may help you enhance practically every element of your business. You'll notice a universal beneficial influence in your business if you take advantage of the great benefits of technological advancements in this sector of the skincare industry.
It may be a big assertion, but when you consider the therapeutic efficacy they provide and how they may increase client satisfaction, leading to increased revenue, it may be time to familiarize yourself with them so you can consider acquiring such equipment. However, with the sheer volume of equipment out there, we can see how things may become perplexing. Lucky for you, that's exactly what this guide is for.
First, let's dive into the specific benefits of owning and using facial machines in your spa.
What Are The Benefits Of Using Facial Machines In Your Spa?
The advantages of owning these professional facial machines are inter-related, in the sense that one benefit leads to the other.
Address skin problems more effectively.
Every spa's main goal should be to cure a variety of skin problems. Your ability to treat a wide range of customers and assist them in correcting and improving their skin immediately increases your earning potential. Some of these machines can help treat conditions like Acne, Rosacea, Hyperpigmentation, Skin tags, Wrinkles, and many others. 
     2. Higher customer satisfaction means higher revenues. 
This is somewhat a no-brainer. The moment you manage to satisfy your clients deeply with the help of these types of equipment, you'll have them coming back for more sessions.
    3. Your spa's improved efficacy may lead to more referrals.
When clients have faith in your talents, they will proceed to tell all of their friends and relatives about how you helped them, and you will witness an increase in the number of new clients coming to your business as a result of the trust you've built.
    4. Machines save you time and energy.
Using proven machines will increase your spa's operational efficiency, allowing you to take on more clients with less time and effort.
The Most Popular Facial Treatments
Before we dive into the actual tools and machines, you may want to be acquainted with the most widely-used treatments today for you to gain a better understanding of the related equipment.
Hydrodermabrasion
Hydrodermabrasion is one of the most recent advancements in the skincare sector. This incredible treatment uses cutting-edge techniques to eliminate dry and dead skin cells from the skin's surface layer while simultaneously injecting hydro-serum into it and infusing it with chemicals according to the skin's needs. 
By simultaneously increasing blood flow and lymphatic flow, this triple and sophisticated technique enhances the whole therapy. Water and exfoliation are combined in this revolutionary process to cleanse and reveal a healthier, more luminous texture. For delicate skin types searching for mild yet moisturizing exfoliation, hydrodermabrasion has shown to be the ideal option. All skin types, even those with wrinkling, blemishes, dull, dehydrated, greasy, and those with uneven skin tone, can benefit from hydrodermabrasion. 
The pores appear significantly smaller too when oil and congestion are reduced. Additional advantages include the decrease of moderate acne scars, swollen eyes, and fine lines and wrinkles. The Hydrodermabrasion facial takes about an hour, and the benefits are immediate: glowing, smooth, and regenerated skin.
Microcurrent Facial
Because it has been around for quite a while, many specialists feel secure in recommending this treatment. It includes "training" your face muscles to seem more raised, tightened, and firm with a low-grade electrical current. 
It's been used therapeutically since the 1980s, and it's been licensed by the FDA as a muscle stimulator to address Bell's palsy and muscular paralysis.
Microcurrent facials have been found to decrease wrinkles, especially around the forehead, by enhancing cellular activity and tightening and smoothing the muscles and connective tissues of the face. Patients report seeing plumper-looking skin, a significant lift around the brows, a more defined jawline, and more pronounced cheekbones after treatment.
LED Facial
Like microcurrent facials, LED light facials have been practiced for decades, but they've been increasingly popular in recent years, with the increasing number of spas and face bars offering the service.
LED therapy is a non-invasive cosmetic treatment that exposes your skin to light energy, which is subsequently absorbed into the surface at varrying depths to trigger skin responses. This encourages cellular development and repair, giving you a more radiant, younger appearance. This treatment may cure a wide range of conditions, from aging skin and acne to more complicated disorders like Rosacea, depending on the wavelengths and kinds of light employed.
If LED light treatment appears to be cutting-edge, that's because it is. It was developed by NASA for use in space research and testing, but today, it's a great skincare tool that can handle all of your self-care needs.
RF Lifting
Radiofrequency (RF) lifting, commonly known as radiofrequency skin tightening, is another non-invasive skin tightening method. The technique is carried out by heating the dermis with the use of energy waves. Collagen formation is then stimulated by this heat. 
Collagen is regarded as the most abundant naturally-occurring protein in the skin, and it is responsible for your skin's rigidity and structure. Unfortunately, our cells produce less and less collagen as we get older, resulting in sagging skin and wrinkles. The human body's capacity to produce collagen is believed to drop at the age of 35 to 40, resulting in skin laxity. Since 2001, RF lifting has been used to treat drooping skin and other indications of aging.
Oxygen Facial
One of the newest trends in the skincare industry is the oxygen facial. This therapy is said to minimize the visibility of fine lines and wrinkles, increase blood flow, and stimulate collagen formation, resulting in younger-looking skin.
The oxygen facial is a treatment done by an aesthetician. Nothing is administered into the body throughout the entire process, and no drugs are utilized; therefore, it's considered a "nonmedical" operation. 
An aesthetician will wash and scrub your face before beginning the process. Every spa has its unique method for doing an oxygen facial, but most employ a wand to send a gush of pressurized oxygen to the skin's surface. The underlying assumption behind oxygen facials is that highly oxygenated skin cells will appear healthier and more vibrant. However, it's worth noting that this assertion isn't exactly scientifically founded.
Serums are subsequently administered to the skin's surface using the wand. The said serum typically contains hyaluronic acid, which is generally believed to plump the skin. 
Now that you're somehow acquainted with the common facial treatments in the market, it's time to explore the different professional facial equipment available. These pieces of equipment are categorized according to the settings that they might be used at.
Skin Care Machines For Estheticians
Estheticians are professionals that specialize in skin care and beautification. Aesthetic skin therapies such as surface exfoliation, body treatments, waxing, and, of course, facials are performed by them. Below are the machines a pro esthetician should have. 
Microdermabrasion Facial Machines
Microdermabrasion machines, which employ suction to exfoliate skin and remove impurities, are widely used in professional salons. They eliminate dead cells with diamond points or tiny crystals, leaving your face clean and refreshed. In recent years, however, the household version of this machine emerged, and more and more homeowners are doing their microdermabrasion treatments at home.  
Needle-Free Mesotherapy Facial Machines
Needle-Free Mesotherapy Machines are ones that use an innovative technique that integrates electroporation and electrophoresis. The active ingredients injected by this device permeate the skin and are absorbed thoroughly, resulting in incredible effects. 
It's a terrific alternative to traditional mesotherapy, especially for those who don't want to deal with pesky needles. It's great for cellulite, localized adiposity, flabbiness, stretch marks, and wrinkles in all phases. A high-frequency mesotherapy treatment promotes better skin condition, hydration, and collagen formation. This is fantastic as part of a series of anti-aging treatments, and it's perfect for moisturizing post-summer skin by giving it a boost. The minerals and vitamins help to plump and firm the skin while also encouraging new cell formation, making it an excellent cellulite treatment.
RF-Lifting Facial Machines
The RF machine, also known as a radiofrequency machine, employs heat to renew your skin. It is a radiofrequency-emitting heating gadget. These waves heat the tissues of your skin and are believed of tricking your body into thinking it is damaged. 
Consequently, the 'damaged' tissues receive growth factors and collagen from your body. When your skin generates more collagen, it tightens up, and wrinkles naturally disappear.
Ultrasonic Facial Machines
Ultrasonic facial treatments may be new to most people, but individuals who frequent face clinics are likely to be familiar with them. These machines aid in cellular regeneration, which helps to minimize wrinkle visibility, plump drooping parts of the face, minimize puffiness, inflammation, or even lighten dark spots of skin, cure acne, and much more.
Many individuals choose this sort of treatment since it is non-invasive. Even those with delicate skin who have failed to respond to previous therapies have found success with ultrasonic face devices.
Patients with Rosacea have said that this medication has provided them with relief and that they have not encountered any irritation as a result of utilizing it. Ultrasonic facial machines can exfoliate, remove pore blockages, and infuse skincare serums into your skin. 
Microcurrent Facial Machines
The equipment works by placing a microcurrent wand on these precise locations and providing low-level electric energy to the muscles to stimulate them, give them a workout, and maybe help them remain in shape and create more excellent skin definition. By lifting and shaping your face muscles, these devices may help tone the skin and produce more defined chin and cheekbone areas.
LED Light Facial Machines
A LED light machine is a gadget that emits specific wavelengths of LED light to the skin. These precise wavelengths of light are sent into the dermis, a layer of the skin that contains the cause of inflammation.
The body produces more collagen, fibroblasts, and elastin as a result of this process, which increases cellular function. These naturally occurring structural proteins and cells play a crucial part in maintaining the youthful appearance of the skin.
LED light machines can help clinics reach a more extensive client base and increase income rapidly. When employing high-quality medical LED light therapy equipment, a single LED light face treatment may be completed in as little as 15 minutes. And it's backed up by multiple studies in terms of clinical efficacy, too. When used and promoted effectively, it delivers excellent return-on-investment for practice owners due to its adaptability as a therapeutic method.
Galvanic Facial Machines
Spas utilize this machine to apply an electrical current to penetrate the skin's surface. The galvanic machine is equipped with two main functions: the first is to initiate deep skin cleansing, and the second is to enable cream, lotion, and serum administration deep into the skin. This chemical technique for deep pore washing transforms natural oils in the skin into soap for deep dermis cleansing. 
The machine also uses magnets to aid product penetration. There are two poles when employing this galvanic current: positive and negative. The positive pole hardens tissues, calms nerves, reduces redness, and kills bacteria. On the other hand, the negative pole softens and relaxes tissue, irritates follicles, and activates skin cells.
Oxygen Facial Machines
Despite appearing high-tech and futuristic, oxygen facial machines have been available for at least 20 years and are supposed to help nourish the skin and encourage collagen formation having serums "blasted" deep into the skin via pulsed oxygen pressure. An oxygen facial is a flexible treatment that can be tailored to the particular skin demands of anybody, ensuring revitalized skin without any need for hazardous surgical procedures.
The advantages of an oxygen facial are numerous, but particular treatments include smoothing out small lines and wrinkles, leveling out pigment anomalies, and decreasing inflammation and pollutants.
In a nutshell, an oxygen facial machine is a piece of technology that is utilized to provide an oxygen facial, in which oxygen is used to rejuvenate your skin and encourage collagen formation. The oxygen used in the procedure is supplemented with vitamins, minerals, and necessary elements, resulting in smoother, plumper skin. Oxygen facial machines come in a variety of styles, shapes, and sizes, with both pro and household models. 
The effects of an oxygen facial machine are astounding, and there are many delighted recepients of these oxygen facial therapies, including well-known faces who attest to the benefits of oxygen facial treatments. What an oxygen facial machine can accomplish for you is highly dependent on your unique skincare needs. Treatment choices are diverse and can aid in the treatment of a wide range of skincare disorders. Each treatment has the added advantage of keeping the skin healthy.
Cryo Facial Machines
Cryo facial machines are non-invasive professional devices that seek to promote smoother, firmer skin. It uses a very low-temperature range to reduce local fat deposits while increasing collagen and elastin levels, leaving your skin smoother, leaner, and younger overall. 
Cryo facial equipment is used to freeze specific regions of the body, frequently to temperatures of -4 degrees Celsius. This low temperature has the potential to significantly reduce local blood flow and cause veins and arteries to contract. It induces a process called apoptosis, or the death of fatty cells, thereby considerably reducing the presence of regional fat.
Facial Analyzer
A skin analyzer is a professional face skin evaluation instrument that uses RGB and UV light sources in conjunction with spectral imaging technology to assist professionals in detecting skin disorders.
Skin analyzer devices provide the skincare community with a more comprehensive analysis system that results in a dramatically enhanced cosmetic and skincare consulting experience. Updated software allows for speedier image capturing, as well as automated skin type categorization, better facial feature identification, and other enhancements.
It employs RGB, UV, and PL spectrum imaging equipment to correctly and qualitatively examine the number of spots, the density of spots, number of pores, number of wrinkles, and so on, as well as the negative impacts of toxic cosmetics, ultraviolet radiation, and other skin treatments. 
Facial Equipment For Med Spa
A med spa is a hybrid of a medical spa and a day spa that offers non-surgical cosmetic medical procedures under the direction of a qualified physician. The following are the items that a med spa should have.
IPL Facial Machines
An Intense Pulse Light (IPL) facial machine is used to heal sunburns, fine lines, stretch marks, and premature aging.
IPL facial devices are portable devices that deliver bursts of broad-spectrum light via direct contact with the skin. It works on the skin's deeper layers, making it great for repairing broken capillaries, UV damage, and other problems.
IPL machines have been used for a long time to treat a variety of skin concerns such as hair removal, skin discoloration, acne, spider veins, and more! Intense pulsed light is also being used to cure evaporative dry eye conditions these days.
While the treatment is relatively easy, it should always be performed by a medical expert to provide the most remarkable outcomes and limit any potential hazards.
CO2 Laser Equipment
CO2 Laser equipment is commonly used to remove unsightly acne scars. These lasers make microscopic holes in the skin's deepest layer to renew collagen development and fill up regions of tissue loss caused by acne scars. 
A CO2 laser machine emits a beam divided into many smaller beams, resulting in tiny dots or fragmented treatment zones that are limited to the designated target region. As a result, the laser's heat only penetrates the fractionally damaged area. This permits the skin to recover considerably more quickly than if the entire region was treated. During skin self-resurfacing, a large quantity of collagen is created for skin renewal, and the skin will ultimately seem healthier and younger.
Permanent Make-Up Removal Laser
Make-up Removal Lasers successfully crush pigments inside pathologically altered tissues using high-intensity laser beams generated by a sapphire component. The laser's high energy is emitted instantaneously, allowing laser beams with a defined wavelength to penetrate the epidermis into tattooed skin tissues within a certain working period and quickly crush matching pigments, which expand fast and burst suddenly due to great heat.
This laser primarily targets pigments at the dermal level, as well as blackheads and coarse pores. It can also eliminate traumatic and foreign dyes, such as colored tattoos and tattooed brows and eye lines.
Facial Devices For Home Use
Regardless of how accessible professional treatments are for someone, they still ought to own some skincare devices at home. Below are the household skincare must-haves.
Skin Scrubber
A skin scrubber is a portable gadget that uses ultrasonic technology to remove dead skin cells and pollutants in a delicate manner. Ultrasonic waves assist in loosening and eliminating oil, grime, and molecular debris from pores, resulting in a bright, healthy glow. This procedure is non-abrasive, and it can conveniently promote a healthier complexion without the reddening, inflammation, and discomfort, which are often linked with other microdermabrasion therapies.
Eye Lifting Devices
The eyes are the portion of the face that displays the greatest indications of age, exhaustion, and stress. Our eyes are renowned for showing precisely what our bodies are experiencing, from swelling and dark circles to eyebags and redness. There are, thankfully, eye-lifting devices that are handheld tools used to massage the eye region. These tools employ technology ranging from basic jade rollers to complex radiofrequency.
Lip Plumper Devices
The promise of lip plumpers is that they would give you fuller-looking lips in seconds, and the duration of the effects varies between 1 and 4 hours. However, the size of the lip plumping gadget is vital since you want one that fits you perfectly.
These enhancers are often constructed of hard plastic and are meant to work with self-suction rather than a pump. You may customize the degree of augmentation with self-suction to achieve a superior lip line and overall lip fullness.
This lip-enhancing gadget is tiny enough to fit in a beauty bag and is used before applying lipstick. Ideal for use on special events or on a daily basis, lip-plumping tools are an excellent choice for ladies who do not want to undergo costly and uncomfortable lip injections.
Blackhead Extractor Devices
Blackhead extractors are vacuum-like tools that eliminate blackheads, excess oil, and dirt buildup. Most devices also have multiple modes that elevate the skin while penetrating substances deep through your moisture barrier, and doctors believe they are safe as long as the proper settings are used. These skincare gadgets can be used in place of more expensive in-office microdermabrasion treatments.
Facial Lifting Device
Facial lifting devices, like all of these other home skincare equipment, are low-cost alternatives to expensive professional treatments. The technology used by these devices varies, but the most prevalent form of face-lifting equipment for home use is the microcurrent facial. Of course, they are portable, handheld counterparts of the microcurrent equipment seen in spas.
Best Facial Machines On The Market
Now that we've given you a solid background of the treatments and devices used in the industry today, you might have zeroed in on the exact type of equipment you might need for your home or business. In that case, we have rounded up four products that we believe will give you the best value for money.
Summary
The ultimate purpose of machines is to make our lives easier, and professional spa equipment do just that. Whether you're looking to outfit your spa business with state-of-the-art facial machines to give it an edge in the market, or you're simply looking for handheld facial tools you can use at home, there is a solution out there for you. 
Before shelling out your cash, though, it pays to familiarize yourself with the types of treatments and machines out there, so you can get the equipment best suited for your needs.
Facial machines for your spa
What kinds of machines do you need to have at the Spa?
High-quality and long-lasting facial equipment are the core elements of every spa salon.
Where can you buy the best professional facial devices? Certainly at Advance-Esthetic.
Because here, at A-Esthetic, we have a plethora of highest-quality products and esthetician equipment - from skincare to machines. Our professional team will help you choose the most suitable equipment to make your salon truly stand out from your competitors.
If you are looking for pro facial equipment, you have come to the right place! But first, you must analyze the exact purpose of your spa and answer the following questions:
What facial treatments are you looking to provide?
How many clients are you planning to service per day?
What is the budget you've allocated for the purchase?
Answering these questions will allow you to decide the esthetic machines that are best suited for both you and your clients' needs. 
Types Of Professional Facial Machines
Different types of beauty salons require different types of equipment. If a spa salon is positioned as a premium-class spa, it should employ innovative techniques and offer only the best equipment. In other words, the higher the prestige, the more expensive, modern, and effective the cosmetology equipment should be. And the same goes for the professional skills of your estheticians. Modern spa equipment for estheticians isn't always easy to manage, so a set of certain skills and experience is required. After all, the appearance and professionalism of your staff are vital indicators of the highest quality standards.
Customer flow is also an important factor in selecting esthetician machines too because you must depend on the productive capacity of your cosmetic equipment. With 2-3 clients per day, you will want to purchase professional models that are less costly, have lower engine power, and are designed for smaller loads. With a large number of clients, however, you may want to choose from more durable, high-quality products. Brands like Zemits, OOMNEX, Adonyss, Lumenis, Geneo manufacture high-quality products designed suited for such higher customer inflow. It's true that the cost of cosmetology equipment produced by famous brands is higher than the cost of products of less known manufacturers, but investing in high-quality and more expensive facial equipment pays off very very quickly.
Your ideal professional facial machine is effective and efficient, so it's vital to look at the units of the latest generation, technological innovations, and unique manufacturing methods to get the most out of your business.
What is the price of an esthetician machine?
Of course, the price of the equipment is important for the owner of the beauty spa. We wouldn't advise you to search for affordable spa equipment when it comes to professional skincare equipment. Cheaper devices, in this case, will most likely mean lower quality. At Advance-Esthetic, there is a wide range of devices to choose from and purchase the optimal model with acceptable technical parameters that fit your budget. And if it so happens that the device of your dreams isn't immediately affordable, our flexible discount system will help. Or check our sales segment! Maybe you will discover a real bargain: your dream esthetician tool and facial supplies at a reduced price.
Facial Equipment Package
Facial skincare equipment is the foundation of a spa salon; it determines the future success of your business
There is a set of necessary devices for spa salons. A typical facial equipment list includes an ultrasonic scrubber, microcurrent machine, RF machine, and ultrasound facial machine. If your skin care salon has just opened, you may want to purchase a multifunctional machine with basic functions. This will allow you to expand your range of treatments and save a lot of space simultaneously.
Multifunction facial machines
They can be used for over ten different treatments.
Microdermabrasion machines
Perform mechanical peeling, and results are noticeable immediately after the first treatment. Microdermabrasion helps the skin regain its former elasticity and health.
Needle-free mesotherapy machines
Inject active substances into skin cells by electrical impulses. This non-invasive procedure is rapidly becoming more and more popular, so it's time to include it in the range of services your beauty salon offers.
RF-lifting facial machines
Rejuvenate clients' skin non-surgically. Radio waves activate and stimulate fibroblasts, and after a couple of sessions, your clients will notice incredible results.
Ultrasound facial machines
Ultrasound therapy is a method of injecting cosmetic products into the superficial layer of the skin with an ultrasonic wave rather than an electrical impulse like needle-free mesotherapy does. It is a compact device that solves most basic skin problems. Ultrasonic scrubbers deeply cleanse and tighten the skin, smooth wrinkles, and warm-up cells.
Microcurrent therapy machines
Can effectively stimulate the activity of skin cells, muscles, and lymphatic and blood vessels. It is the best kind of facial therapy machine with an ideal ratio of price and quality. 
LED light therapy machines
For instance, LED light therapy machines for skin tightening, cleansing, and moisturizing facial treatments. There are both stationary and portable models available that will definitely attract the attention of clients. One of the best-selling LED light therapy machines we recommend is the LED Light Mask. It's efficient, portable, and serves to delight customers!
Magnifying lamps
Another important piece of equipment for estheticians is a magnifying lamp to examine a patient's skin in detail. The lamp (as cool electric facial machine) illuminates the area while the magnifying glass helps you see the smallest details. The design of such lamps allows you to alter their magnification and turn and tilt the lamp. A magnifying lamp can be purchased separately or as an integral part of a multifunctional machine.
Professional Skin Care Equipment
Here's a list of the most sought-after professional facial devices:
Needle-free mesotherapy machines
Hydrodermabrasion machines
Ultrasound facial machines
Hair removal lasers
Oxygen facial machines
Ultrasonic scrubbers
What brand of facial equipment to choose from?
The reputation of a brand and the time it has been a significant player on the market are crucial factors for your consideration, and this is especially true when it comes to professional beauty equipment. Therefore, before buying any skincare devices, take into account its brand, characteristics, and customer reviews.
Benefits of choosing Advance-Esthetic:
Top products. We subject each machine to detailed inspections and thorough testing before we ship them to customers.
Best innovative products. We research hundreds of manufacturers to help you maximize your business' success.
Competitive prices.
We directly import the facial equipment.
We have all kinds of facial machines at Advance-Esthetic: professional skincare machines and for home use, portable and stationary, mono- and multifunctional.
Facial spa equipment should be stylish, compact, and fit easily into the interior of a spa salon. Also, high-quality machines are made of durable materials so can be easily cleaned and sterilized. At Advance-Esthetic, you will find devices of all sizes, shapes, and colors (even pink and purple) to select ones that will fit your spa salon perfectly. You can also find a facial machine for home use, the portable facial machine on our website. 
Best facial machines for sale at Advance-Esthetic. Our showrooms located in: Miami, Dallas, Los Angeles, San Diego.
Synonyms for Facial Machine: aesthetic equipment, professional esthetician equipment, professional facial machines, skin care equipment, professional spa equipment, facial machine professional, esthetic equipment, facial machines for estheticians, professional facial equipment, skin care machines, skin care machine, best professional facial machines, facial equipment for sale, esthetics equipment, facial machine for sale, esthetician equipment for sale, spa equipment miami, aesthetician equipment, best facial machines for estheticians, face machine, professional esthetician supplies, facial equipment miami, professional esthetician machines, esthetician facial machine, facial spa equipment, professional skin care equipment, skin care machine professional, professional skin care machines, spa equipment for sale, esthetic equipment for sale, esthetician tools, professional facial products, beauty machine, skin beauty machine, portable esthetician equipment, esthetician machines equipment, esthetician machines for sale, facial treatment equipment, facial spa machines, aesthetic machine, aesthetics equipment, esthetics machines, spa facial machine, face machines, beauty machines for sale, professional aesthetic equipment, esthetician spa equipment, spa machines, professional esthetic equipment, professional skin care, esthetics equipment for sale, facial equipment for spa, aesthetic spa equipment, 8 in 1 facial machines, professional esthetics equipment, facial supplies professional, facial tools, esthetic devices, facial beauty equipment, skin care device, aesthetic equipment for sale, med spa equipment for sale, medical esthetic equipment, medical spa equipment for sale, skin care devices, 12 in 1 facial machine, facial treatment tools.
Advance-Esthetic is dedicated to providing you with the finest MedSpa Equipment to tailor a wide variety of your needs. Our mission is to support your MedSpa to boost your business with the highest quality products, outstanding customer service and a lifetime of client support.
Advance-Esthetic.us delivers to the following states: Alabama, Alaska, Arkansas, Arizona, California, Colorado, ...

Connecticut, Delaware, Florida, Georgia, Hawaii, Idaho, Illinois, Indiana, Iowa, Kansas, Kentucky, Louisiana, Maine, Maryland, Massachusetts, Michigan, Minnesota, Mississippi, Missouri, Montana, Nebraska, Nevada, New Hampshire, New Jersey, New Mexico, New York, North Carolina, North Dakota, Ohio, Oklahoma, Oregon, Pennsylvania, Rhode Island, South Carolina, South Dakota, Tennessee, Texas, Utah, Vermont, Virginia, Washington, West Virginia, Wisconsin, Wyoming
© 2021 DISCLAIMER: All information within the A-esthetic.us website and all other marketing materials are made only for informational and educational purposes. A-Esthetic products and equipment have not been tested or approved or any government entity for treatments of illnesses or diseases. Use at your own risk.
Advance-Esthetic does not accept any liability for inaccurate information on our website. It is the responsibility of the client to check the accuracy of all information provided and to confirm prior to and upon purchase of *qualifying Zemits equipment including but not limited to the conditional offer of marketing materials and other such offers for the defined brands. Zemits only. Marketing Materials are exclusively for Zemits branded machines only... Not applicable with Venus, Innocell, or other non Zemits branded equipment, ETC., Definitions: Qualified: Zemits Branded Equipment only