THE ULTIMATE E-GUIDE TO GROWING YOUR SPA BUSINESS
This e-book was created to support and help spa owners on a global level. We have spent the last few years connecting with thousands of spa owners, and came to find that most of them were struggling with all-things marketing.
When you spend the majority of your time with clients or managing your spa, you don't have time to really invest in marketing. It's key to take the open time you do have to be proactive with your marketing and do what's most effective; generating real results by bringing in more clientele.
This course fits the marketing needs of any type of spa: Day Spa, MedSpa, Laser clinics, Resort Spa and even the self employed aesthetician.
If you are a self-employed professional, you will find tools that you will be able to utilize yourself. There are plenty of things that can be done in your free time that will drive clients to your spa. If you are a spa owner, you will learn new opportunities for your business to grow. Some areas might require more of your time and attention, but in other areas you'll be able to confidently delegate because you will know exactly which tasks they have to do and which are most important to be involved in.
WHY IS MARKETING SO IMPORTANT FOR AESTHETIC BUSINESS?
The #1 rule of marketing is to create an ideal scenario for prospects in which you present them with the perfect time, place, and offer. You'll find that today, the majority of your clients can be found online: scrolling through social media, reading blogs and news articles, or searching online for just about anything that they might need.
Digital marketing places you in those same channels, so that your potential clients can stumble across your business, learn more about it, and even ask questions to learn more about what you have to offer.
Digital marketing is the key to growing a successful business in today's world!
What We Will Learn
Throughout the following chapters, you will learn how to use:
Tools to build your website and a system for appointments
Content creating
Social Media
Paid ads on Facebook&Instagram
Paid Google ads
Email marketing
Direct mail marketing
Online business catalogs


Take the time to dedicate yourself and implement what you learn from this E-book.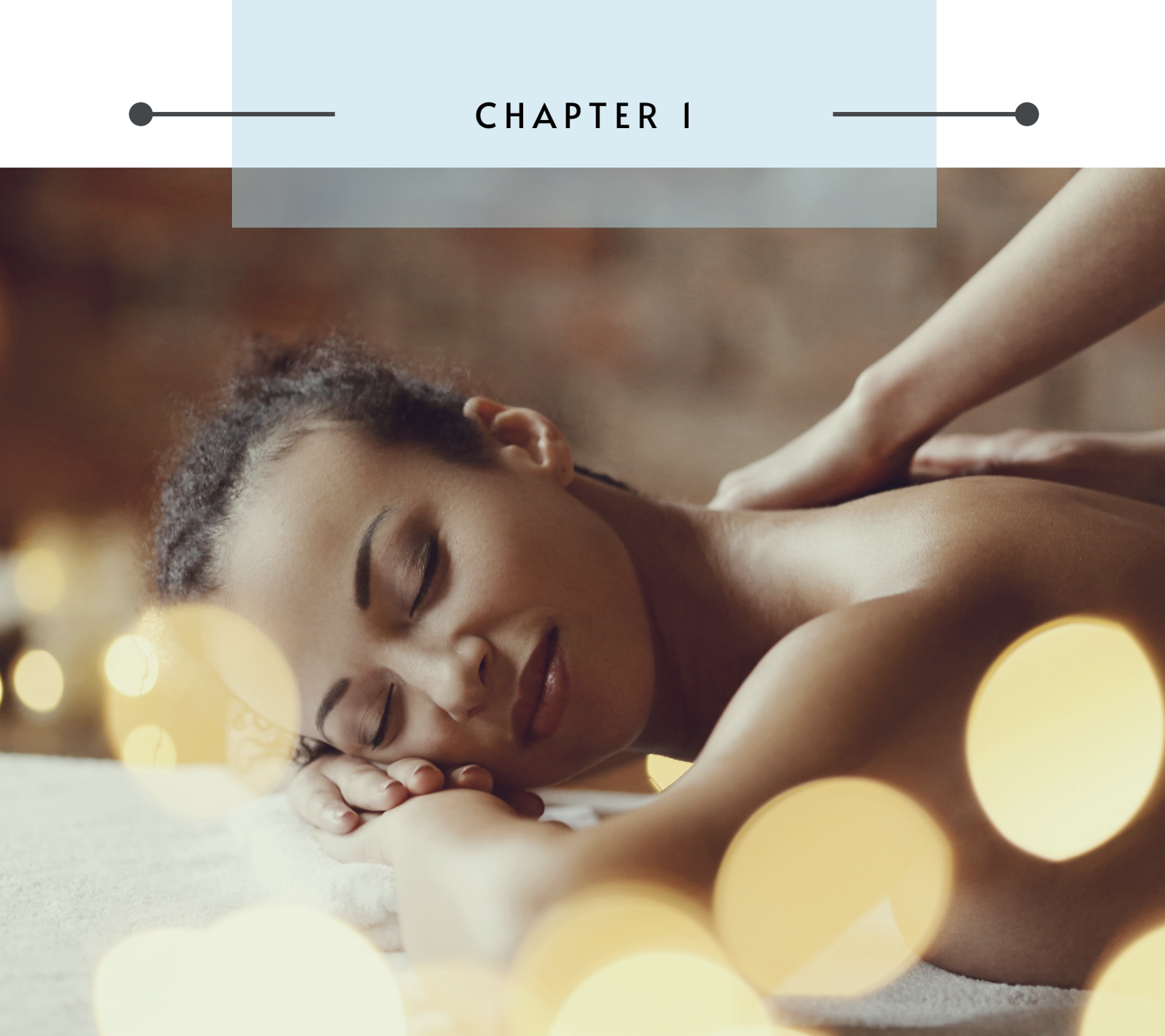 THE BASICS OF SPA MARKETING
WHY IS IT IMPORTANT TO USE SOCIAL MEDIA FOR SPA BUSINESS?
Every day, hundreds of millions of people are actively using and engaging in any given social media platform. That's hundreds of millions of people that you could be reaching out to.
SPA BUSINESS SMM

Different people use different platforms to interact; the majority are on Instagram, then there is a Facebook messenger, and then the younger audience is active on TikTok and Snapchat. To effectively communicate with all of your audience, you need to be present on each platform.
Multi-channel communications and marketing is a trend that started a few years ago. Using social media is the easiest way to build your brand and develop that relationship with your clients - both existing and new. When a customer comes to your brand, no matter what platform they access you through, you are active.
Whichever platform the customer decides to use to interact with you sends updates and automatically responds to the customer.

Multi-channel marketing is when the brand extends its marketing message across every channel where its customer is present. Which should include (but is not limited to) the following platforms:
Instagram
Facebook
Twitter
LinkedIn
TikTok
Snapchat
Youtube
Pinterest
It is very important to understand your demographic on each platform as they differ from one social media channel to the next, but we will learn more about that in another chapter more in-depth.
ALWAYS CREATE CONTENT
Your clients are your best models. Always create content with your clients!
Do not be afraid to create branded content for all of your social media platforms - the more the better! You should generate as much creative content as you can.
Be sure to always make your content unique. Different posts with consistently new faces and real people with real results will be one of your most important tools in generating new clientele for your business. Always be sure to ask your clients if they are comfortable with being recorded and/or photographed. You may even want to consider offering them some benefits such as free add-ons to their treatment for doing you the favor. Make sure you tag your clients so that they can repost to their profiles and more of their friends can see your post.
Personal Branding is extremely important as you can generate several new clients through "word of mouth". Your staff, spa, logos, banners, etc. should be consistent throughout the videos so your followers will recognize your place and personnel. This creates a stronger sense of trust between you and the client (or potential client) and the more trust and loyalty your clients feel, the more likely they are to keep coming back.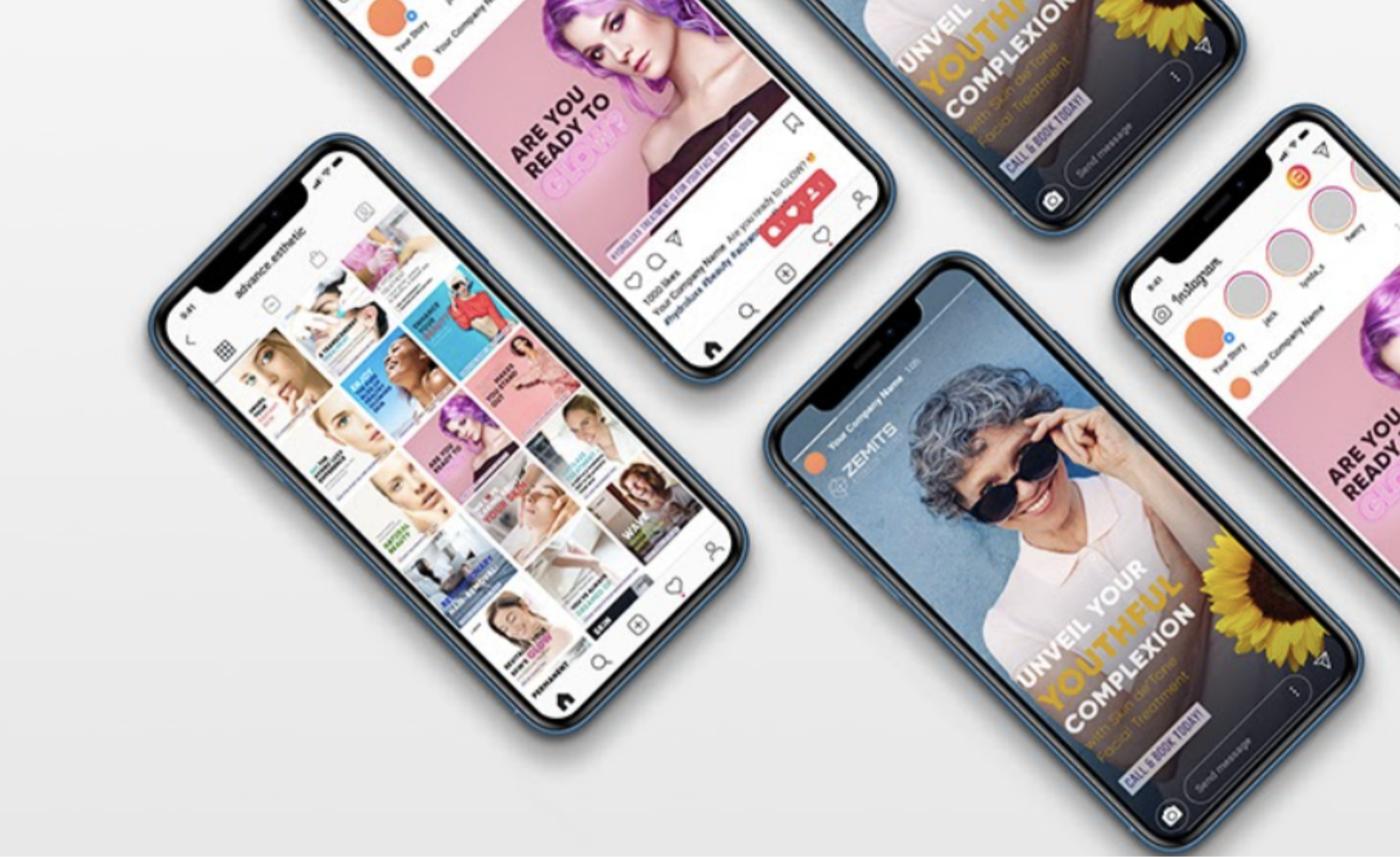 SERVICES AND TOOLS
MOST IMPORTANT TO KNOW
These are all tools and services that we will learn throughout this course.
If you don't want to wait, feel free to go ahead and start using something or testing it out for your business.
We have gathered the following services during the last 4 years. After testing hundreds of different services and advertising systems, we've narrowed it down to the ones that have proven most effective.
There are two of the most important things that need to be done to move ahead:
1. If you don't have a website, create it.
Your website is important. This is where your clients can refer to in order to learn all about your products, services, and your company as a whole. Clients are more likely to contact you if you have a clean and resourceful website.
2. If you aren't yet using a system to schedule appointments, start using it today.
Where should you start?
1. Have a website
2. Have a scheduling system
3. Be represented on Google maps, Apple maps, Yelp and other online catalogs.
4. Create places for clients to leave a review and start collecting reviews on Google,
Facebook, Yelp, etc.
5. Find the team that you need to create content, articles, website or do it by yourself.
6. Create a list of tasks for the marketing team to be prepared for future activities.
7. Use online tools and apps to create content images and videos by yourself.
CREATING AN IDEAL WEBSITE
Today, everyone is using online resources to find products and services that they need. Having a website makes you more of a credible and trustworthy institute for clients to come to. If you don't have a website, you don't have a business.
Not only does a website allow you to connect with hundreds of thousands of people searching for services near them, but it is a creative channel for you to elaborate more on what makes your business unique.
Be sure to include client testimonials, before and afters, as well as an "about us" tab with more information on your company.
All of these things will make you a more attractive brand and, in turn, generate more clientele.
Where to purchase a domain name?
Google Domains

Here are a few website builders especially for the spa industry:
1. www.salonbuilder.com - Pricing
Features: easy to use, templates, appointment system, email campaigns, sms
2. www.vagaro.com - Pricing from $25
Features: CRM, appointments, payroll, payments, calendars, templates, email campaigns, SMS, app

Easy to set up, less expensive:
1. www.tilda.cc - Pricing
2. www.wix.com - Pricing

Free and easy to set up, but much less features
Google Website Builder
Features to pay attention to when looking for a website builder:
Appointments
Automated emails
SMS reminders
Payments processing
Build-in CRM
Integration options, Zapier connection
From our experience and the website builders that we have used, Vagaro should be your first option in trying an all-in-one website builder system.
UNDERSTANDING CRM FOR SPA BUSINESS
CRM is a system for managing relationships with your customers. CRM systems help business stay connected to customers, manage processes, and improve profitability.
7 Ways that the CRM tools can be Beneficial to your Spa:
1. Grow sales by knowing your customer better
2. Customer segmentation for marketing
3. Make better decisions with reports
4. Use your contact data to send emails, SMS.
5. Track marketing channels
6. Send triggered email, SMS
7. Track your client purchase history

Website Builders with CRM:
www.vagaro.com
www.wix.com
www.simplybook.me
If you already have a website, but don't have CRM, check this list.
CRM system designed for Spa business:
www.zenoti.com
www.wellnessliving.com
www.shedul.com
www.vcita.com
www.rosysalonsoftware.com
When choosing CRM, pay attention to these important features:
Must-Haves:
Appointment management
Automated emails
Payment collection
Nice-to-Haves:
Integration with Google Calendar
Zapier (service for business automation)
SMS
SCHEDULING SYSTEMS FOR YOUR SPA BUSINESS
Having a system to schedule your services is absolutely needed for professionals on any level. Whether you are a self-employed starter business or a multi-facility business with 50+ employees, a scheduling system allows you to keep yourself and/or your team organized. We live in a digital era where pen and paper calendars are not ideal anymore.
When so many clients find you through your website or social media platform, it is important for them to have the ability to book with you through the convenience of their smartphone, tablet or computer. This is why implementing a system such as Vagaro to combine a website with scheduling and other features is so important.

In case you've decided not to build a website, or don't have time to wait, start using one of these services that we found are the best options for scheduling:
For an independent self-employed aestheticians:
www.calendly.com

For larger teams:
www.acuityscheduling.com
www.setmore.com
FORMS OF PAYMENT 
As we've discussed in the last few chapters, we live in a digital era. This includes payment transactions. The easier and more convenient the process is for your clients, the better. This is why your business should have an active account to take payments online.
Three most popular payment options with no monthly payment to keep accounts active:
We suggest you register on each site. This way, if you have glitches or errors while using one of them, you always have backup plans.
You need only your business and personal information:
Business name
Address of the business and personal address
EIN (business tax ID), SSN
Contact information
EMAIL MARKETING BEST PRACTICES AND TOOLS
Email marketing is a very important part of your business. This tool allows you to constantly update your clients with upcoming events, new services or treatments available, or even just friendly reminders that you haven't seen them in a few weeks and it may be time for a next service. Integrating this tool into your service is sure to drive more clientele to your business. 
There are 3 types of emails we can do:
Triggered emails. Triggered emails are an automated email which marketers send to inform customers after they've performed an action which triggers it to send. These emails are successful because they are timely and highly relevant to the recipient.
They can trigger when a new contact is added to CRM, when a new appointment is scheduled, Birthday invitation, or after time has passed since their last visit. These features used to be in CRM systems, and part of it can be in Scheduling systems.
Email sequences. An email sequence is a series of emails sent based on pre-set time intervals or trigger-based automation. Special Email services will provide you the option to set up monthly, weekly emails campaigns for your clients.
Promotional Emails. Promotional emails are a simple, yet powerful way to spread the word about your services. The objective of promotional emails is to increase spa visits, generate revenue or improve customer retention/loyalty. Promotional emails are an essential part of any effective email marketing strategy.
For email sequences and promotional emails we recommend:
1. www.mailchimp.com - Pricing
More simple, great prices.
2. www.getresponse.com - Pricing
More complex, pricing competitive but not the same as Mailchimp.
SOCIAL MEDIA PLATFORMS
Did you know that there are more than 100 different social media platforms?
Social Media should be and will become your best friend and tool in terms of marketing your business and services. With over 3 Billion Social Media Users (Yes - 3 Billion) across all social media platforms today, we now have more access to potential clients than ever before. As long as you have the knowledge and tools to properly market yourself.
The main thing we have to do is put our service list into the account description (bio), add a website link, contact information such as phone number/email, and a link to the appointment scheduling system.
After that is done, we need to post creative and original content: images and videos with fun and informative text plus correct hashtags. We say correct hashtags because they should be targeted and specific. 
Ineffective examples of a hashtag are: #skin, #beauty, #facial because they are so broad.
Effective examples of a hashtag should include your businesses location such as: #facialsmiami #estheticianmiami #medicalspamiami or #miamimedicalspa
Here, we have created a list of the best Social Media platforms today and what can work best for your business:
Instagram
Create an account and switch it to a business profile. You can convert any personal
account to a business account. This unlocks several features on the app.
Facebook
Create a Page for your business. Choose the correct type of your business and build your
profile.
Youtube
Create a channel with your Gmail account.
TikTok
Install the app, create an account.
Snapchat
Install the app, create an account.
LinkedIn
Create a personal page if you don't have one yet, then create a business page.
Pinterest
Create an account, switch it to a business account.
Twitter
Create a business account.
DIRECT MAIL MARKETING FOR AESTHETIC SPA BUSINESS
Grow your local clientele.
Direct mail campaigning is the perfect tool to make your local community know you and your Spa business. As you want to cover all demographics of clientele, you want to ensure you are also sending physical mail to your local clients.
You can send postcards to addresses from your CRM, contact list or even choose a point on a map and send postcards within a 2-5 mile radius from your Spa.
We recommend these services:
HOW TO ADVERTISE ONLINE
Digital marketing is the fastest way to elevate your business.
During our course we will learn the most popular forms of digital marketing.
Places where you can run ads:
1. Google Ads. Google Search and partnering websites.
What are the benefits:
Search Ads for people looking for exact treatment. For example, hydrodermabrasion near
me, oxygen facial Miami.
Search Ads for people looking for something in general. For example, facials near me, day spa Miami, esthetician near me.
Remarketing Ads for people who have visited your website. Copy special code from Google to your website to track your visitors. For example, you can show image ads or video ads for people on different websites during 7 days after they visited your website. Google allows us to keep your visitors up to 540 days in the list and you can show ads for all these people. Also, your ads will appear in Gmail as a text version.
2. Facebook Business. Ads on Facebook & Instagram.
What are the benefits:
Remarketing Ads. Show ads to people who have visited your website on Facebook and
Instagram.
Custom Audience. Upload your list of clients emails, phone numbers, and the system will match them. Start to show your ads to this audience.
People who liked your business page.
People who liked or commented on your post on Facebook and Instagram.
Local audience. Ad campaigns for people who have never heard about your business before. Target people 2-5 miles radius from your address, female or male, depending on who your target audience is. Choose age range to narrow your audience. You can even choose additional interest of these people, such as skincare.
3. Bing Ads. Ads in Bing&Yahoo Search.
What are the benefits:
Search Ads for people looking for an exact treatment. Example, hydrodermabrasion near me, oxygen facial Miami.
Search Ads for people looking for something in general. Example, facials near me, day spa Miami, esthetician near me.
4. Youtube Ads. Video ads on Youtube.
What are the benefits:
Video ads. Show your video ads to people who visited your website. You can run your campaigns in Google Ads.
5. SnapChat Business. Ads in SnapChat feed.
What are the benefits:
Remarketing. Show your ads to people who visited your website. Cheapest way for remarketing from all options.
Email list. Advertise for clients from your list, upload Excel list and show them ads.
6. LinkedIn Ads. Ads in LinkedIn feed, promoted messages.
What are the benefits:
Remarketing. Send Promoted message "In-Mail" for people who visited your website.
Email list. Send Promoted message "In-Mail" for clients from your list, upload Excel list and show them ads.
All of these services offer many options to run ads, we are sharing our best working strategies with you.
After you've started these strategies, you can begin testing a few other marketing techiques.
ONLINE BUSINESS CATALOGS FOR SPA INDUSTRY FACILITIES
Online catalogs are a great option to get free clients.
There are also some professional catalogs for aesthetic businesses with different price
ranges to suit your needs.

Business Catalogs:
1. Google My Business and Map
List your business with Google. Clients will be able to find you in search by your business
name. You will also be listed on Google Maps.
2. Bing Map
List your business with Bing.
3. Yelp Business
You can use it for free. From our experience, advertising on Yelp is the most expensive
compared to other tools.
4. Apple Map
Add your business on Apple Map for iPhone users.
5. Waze
Download an App and add your location.
6. www.elocal.com
Local business catalog
7. www.citysquares.com
Local business catalog
8 . www.find-open.com
Local business catalog
9. www.foursquare.com
Local business catalog
10. www.local.com
Local business catalog
11. www.showmelocal.com
Local business catalog
Free&Paid Aesthetic Industry Catalogs:
1. www.beautyprosnearme.com
2. www.spafinder.com
3. www.realself.com
4. www.thumbtack.com
We recommend that you use keywords in your business name such as facials, MedSpa, DaySpa, esthetician, Laser Spa, etc. This will help you to generate more clients who look for such services on the map.
Also ensure to place as much information about your services as you're able to the description.
CREATING EFFECTIVE CONTENT
When creating content for your social media platforms, you need to be creative and original. If you post a photo, it should be very interesting and/or informative for the client. If you post a video, the first 3 seconds need to be the most interesting. Here, we will give you some of the best tools that our own Social Media team uses daily.
For creating banners, postcards, editing photos, and creating videos online, we find these apps and websites to be the best and most user-friendly tools.
For images and video editing:
www.canva.com
For videos:
1. VideoRama
Create videos on a phone, works only on iPhone
2. Swish
Create videos on a phone and add SM friendly music, works only on iPhone
3. www.magisto.com
Create videos on a PC
Even if you don't have your own pictures or videos to begin creating content, stock
images and videos are always a great option.
Content Stock:
1. www.canva.com
Images stock.
2. www.istockphoto.com
Images stock.
3. www.shutterstock.com
Images&Video stock.
WORKING WITH FREELANCERS
When you're working on marketing for your business, some parts of it can be delegated in order to make your life just a bit easier. Instead of paying high ticket bills from local marketing agencies, hire freelancers and connect online through the following platforms:
Examples : Logo Design, Mailchimp Newsletter
Fiverr main benefits: low prices, easy to use.
More complicated system, you'll need to create and post your project first.
More expensive compared to Fiverr, you pay per hour. For example, designers.
4. www.guru.com
Good prices, different options of payments (per hour, per task).
The beauty of these platforms is that you can hire a wide variety of independent professionals such as graphic designers, video and photography editors, language translation, and many more all at a fraction of the price of large marketing agencies. Fiverr has proven to be the easiest and fastest platform to use and we recommend it for you as well.
CUSTOMER REVIEWS
The reason why reviews are so important is the fact that they help boost customer loyalty and trust towards a brand. ZenDesk report says that 88% of customers read reviews when making a
decision.
Positive reviews made by consumers on websites like Google, Facebook, Trip Advisor, Yelp and more significantly better your business.
As a business owner, you really want to find time to read customers' reviews. This can give you an idea on how to improve the quality of your services and better your clients' experiences with your business.
When your audience notices that you have consistently positive reviews, you stand out compared to your competitors. Reviews give credibility to the business, and the volume of reviews is a signal that the users can trust you.
1. Facebook
When you do activities on Social media or ads on Facebook, it is good to have some reviews there. Even one review every week or biweekly is great.
Google Maps has been sending push notifications to those who have their location turned on and visited your location. Google them to leave a review. Getting reviews on Google is very important. It helps you appear at the top of the list with competitors on Map and in Search.
3. Yelp
Similar to Google, Yelp reviews help you be higher on the list, so more people will see your business. You're not only building credibility, but getting more clients. 60% of Yelp visitors are looking for a review and 32% want to find local business.
4. Realself
Millions of people come to RealSelf each month to make choices about cosmetic procedures, read reviews and connect with local providers.
What is important to do:
1. Track reviews. It is important to thank good reviews and acknowledge the bad ones.
Reach out to negative feedback and see how you could improve your business in the future. Remember: the client is always right.
2. Create different pages to leave reviews or update your business information on those
you already have.
3. Create email templates with links to all your pages for reviews.
4. Send email asking for a review after each visit. It's a great idea to set up an automated email campaign in CRM. If you don't have this option, send it manually from your business email.
5. Add links to your review pages on Contact page on website.
6. Promote your reviews on your website, Facebook and Instagram.
7. Send email blasts to all your existing clients.
Places your clients can leave reviews:
Facebook
Google My Business
Yelp
Realself
TripAdvisor
UNDERSTANDING CLIENT DEMOGRAPHICS
There are tools to do market research on the audience in your area and around your business location.
It is important to understand your prospective and existing client demographic. Know their age range, average income, etc.
Age - to know what type of treatment to offer
Average income - to understand how you should set pricing
Ethnic composition - to know what type of skin your clients have and what treatments to
offer
Common foreign languages - to know what job requirements you should have for a
receptionist
1. www.esri.com
Search by city or Zip
2. www.factfinder.census.gov
Search by city or Zip
3. www.census.gov/quickfacts
Search by city or Zip
4. www.datausa.io/search by Deloitte
Search by city
SPA BUSINESS AUTOMATION - ADVANCED LEVEL
Here are some advanced level tools to automate your business.
If you have your IT team working on marketing, this is for them. Team, you can enjoy several opportunities offered by the following services:
1. https://zapier.com
Connect almost any online services between
2. www.automate.io
Connect almost any online services between
3. www.lob.com
Send direct mails automatically with triggers from CRM. Great price for postcards.
3. www.ringcentral.com
Calls and text messages. App for PC, Android, iPhone.
4. www.manychat.com
ChatBot for Facebook Messenger
5. www.agorapulse.com
Track all social media activities in one place
SUMMARY
Here are some steps to get started:
1. If you don't have a website, create it.
2. If you have a website, but don't use CRM or any appointment systems, choose which one is best for you and allow your clients to begin booking appointments from your Website, Instagram or Facebook.
3. Register with any payment service. Depending on what your CRM, website or Scheduling System allows you to connect to.
4. If you don't collect emails from clients, start doing it today. Collect emails on your website, through Instagram or Facebook direct message, or in your office.
5. Publish your business on each free Online Catalog from the list.
6. If you need to edit images for your content, use www.canva.com.
7. Stay tuned for next chapters about Instagram, Facebook and paid ads.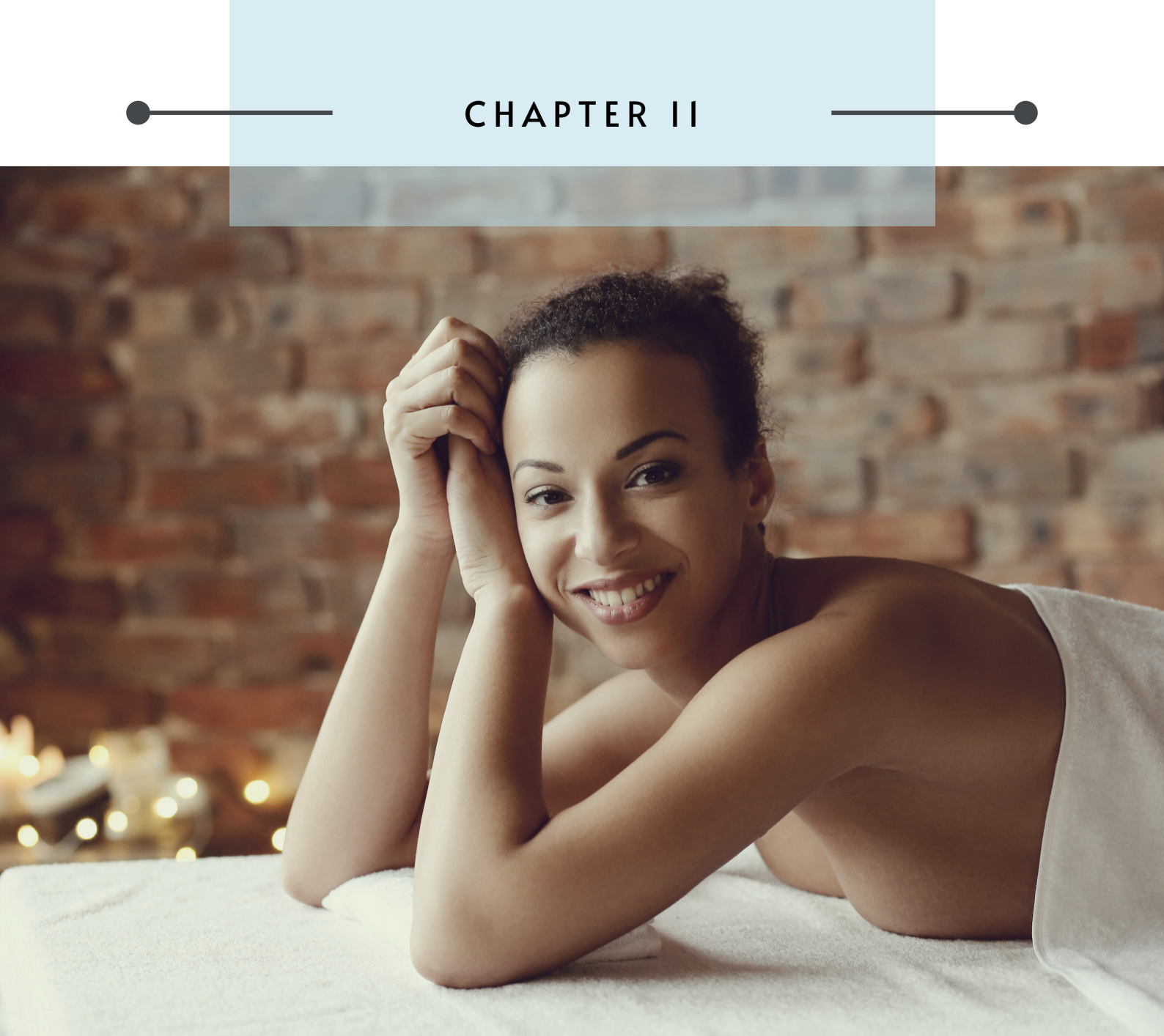 THE ADVANCED SPA MARKETING