Nowadays so many people cover their bodies with tattoos! Once or even a few times using the same tattoo service, because of its professionalism and a nice attitude to their clients. And we really find it to be amazing! Since a sphere of tattoo salons has increased its power, let's talk about how to provide prime equipment for your wonderful space.
If you love tattoos as much as we do and you are going to open a tattoo salon, it is possible to say exactly, that to get ink - is always a good idea! But only in case if you are good prepared, and, first of all, you are sure about how to make safe sterilization of your equipment or equipment of the professionals that you choose.
How does a tattoo autoclave work
Autoclaves are the best devices, that are able to provide really safe sterilization of any type of equipment. Nothing else can guarantee you high-quality disinfection as autoclaves can. Due to the pressure and high temperature inside this machine, the autoclave kills bacteria and microbes. And doesn't give infections or viruses a chance to get into clients' bodies.
They can have different sets of characteristics, including size, so that means how much equipment it can accommodate; temperature, it depends on it how much time of utilization it will take to process the instruments.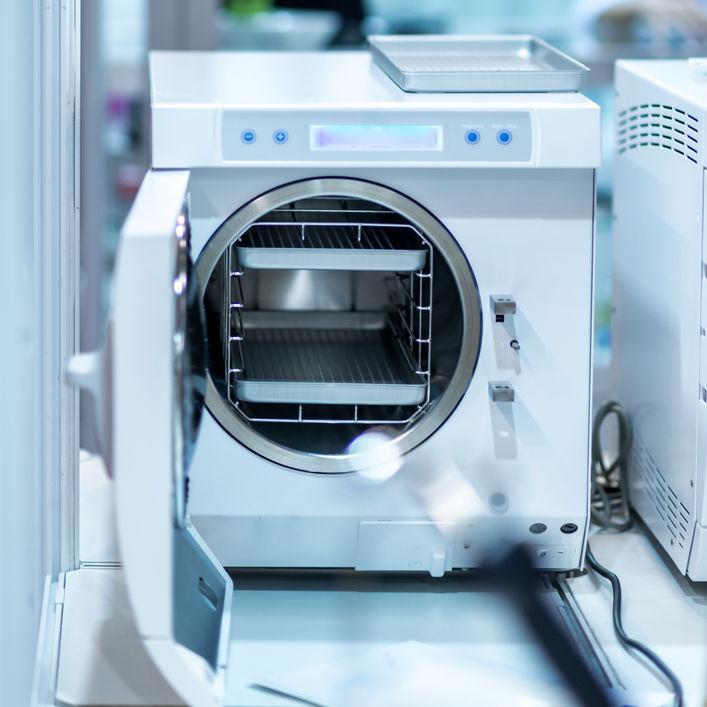 How to use an autoclave for tattooing
If you have a tattoo salon, the best autoclave to choose is autoclave with superheated steam. They have the highest temperature level of processing, which speeds the process and saves the time of the tattoo master. Decide which size of autoclave you prefer to accommodate all your tools inside the chamber.
So, to sterilize the equipment you need to remove the contaminants and dry the instruments. After you put them into the autoclave chamber, close the door, wait until it stops running, and when there is no more pressure inside, you can remove the tools. And don't forget to clean the autoclave at the inner and the outer side right after using. You will need some soapy water and a sponge for that. But after the sterilization of equipment, don't forget to use an antibacterial hand cleaner over your disposable gloves.
How long to autoclave tattoo equipment
Basically, autoclave utilization doesn't take much time. Sterilization of tattooing tools often takes about 15-30 minutes. But some machines that can take more time, up to an hour: so pay attention to the description or ask about the processing time of instruments in client service.
As an advantage, usually, autoclaves are not huge, so you can easily find a place where to put a machine. It's not a problem even if your salon is small and you don't want to leave any free space down there. Then just find a little autoclave, if it's not enough for your equipment, you always can run it twice a time.
So what else can we recommend to those who want to have a tattoo salon? Every tattoo artist must work neatly. Hear what your clients desire and, as a result, they will leave happy and satisfied with the salon's service. And will come back again.
Please, contact our call-center to get more information about autoclaves for tattoo equipment. And we will respond to all your questions and help you to choose the most profitable variant for your tattooing tools and your tattoo space.
Don't hesitate to ask more and you will get much more! Check out our Laser tattoo removal equipment.