Dermatologists, licensed beauticians, and estheticians are constantly talking about the importance of daily skin care routines and praising those few who religiously follow it with great results. Professionals have long ago endorsed the benefits of the simple daily skin care routine. Since there is no known way to put a stop to skin aging processes, at least with a full commitment to a skin care routine we have a fighting chance. Plus, dermatologist swears that routine skin care benefits stretch well beyond the radiant skin.
A few months ago, an article in the Huffington Post reported a direct correlation between skin care and self-care. In summary, he article talked about how setting aside time for a daily skin care regimen benefits your mental health. With these daily treats, you have time and space to get away from everything - the good and the bad, spend time solely on yourself, and make yourself a priority.
So, let's make a small, but quite important adjustment to the above stated: by following a daily skin care routine you will look and FEEL fantastic. This is a great way to get your clients on board to follow your advice and stick to a daily routine.
We have spent a lot of time here at AE researching this subject: learning, picking up useful tips, and talking to the best dermatologists and licensed estheticians in the business. So, having successfully gathered information and recommendations on the necessity of regular skin care, we are happy to share these bits of wisdom with you. In fact, his blog can serve as a checklist for the topics you need to discuss with your clients while laying out a step-by-step plan for one goal: healthy, glowing, younger-looking skin.

Let's Start with the Basics!
Firstly, we cannot stress enough the word "routine" hard enough. It is called a "skin care routine for neck" and a "skin care routine for hands", and a "skin care routine for the face" for a reason. A "skin care routine" done once a month after a full moon is neither skin care nor a routine.

Secondly, pollution, stress, hormonal imbalance, bad habits, lack of exercise, and sleep deprivation damage our skin in very big ways. Plus, with age, people experience inevitable protein deficits; we see this in sagging skin, deep facial lines, and wrinkles. Take a couple minutes to explain to your clients how truly important a healthy lifestyle is for maintaining a fresh look. Always take a before and after photo, so you can show your clients how quickly their skin will become a reflection of their smart lifestyle choices.
Thirdly, though beauty products are fantastic ways to achieve skin rejuvenation, they are useless if the skin isn't properly cleaned. For those amazing active ingredients to penetrate the skin and reach the dermis (deeper level of the skin), the skin needs to be clean and unobstructed. This means clean pores and no dirt, makeup buildup, or dead skin cells. So, please talk to your clients about the importance of proper skin cleaning. You can offer relaxing facial steaming treatments, or recommend Microdermabrasion or an Ultrasonic Scrubber facials for this purpose.
And last but not least, talk to your clients about the importance of choosing age-appropriate beauty products.

Basic Must-Have Beauty Products for Different Age Groups

Skincare in one's 20's should include a cleanser, light moisturizer, acne treatment, and sunscreen. Sunscreen is an absolute must for all skin types and ages. A simple light body lotion and weekly body scrub should also be a part of the regiment.
For those in their 30's, a cleanser is also a must. Patients should add an antioxidant serum or a cream with vitamin C, peeling treatment, and eye cream; plus,  products with retinol (vitamin A) and collagen masks are musts for maturing skin. And a staple for life includes a range of sunscreens with different SPFs. Body treatment products should include body lotions, hand and foot creams, and body scrubs.
For those in their 40's, daily cleansing is also a must, as is an antioxidant serum with vitamin C. In addition, invest in a rich facial cream and an eye cream with Retinol as part of a daily ritual. Different SPF sunscreens are non-negotiable. Body treatment products should include body repair therapy creams, hand and foot creams, and body scrubs.
For those in their 50's and older, we recommend a daily exfoliating cleanser. The anti-aging serum should become a staple, but as skin becomes thinner with age, it is very easily irritated by retinol, so all products with retinol should be used with caution. A rich face cream, eye cream, and moisturizer should be used. Additionally, people within this age group should invest in chemical creams for much needed regular exfoliation and add one more thing to their routine – a conditioner for eyelashes and brows. Around this age, eyelashes and eyebrows start to thin out and a good conditioner will help them to stay fuller for longer. Sun protection is, as with any age, necessary. Body treatment products should include rich body therapy creams, rich hand and foot cream, and body scrubs.
Daily skin care begins simply knowing your skin type. Check if your clients know their skin type and understand what products to use to properly care for their skin.
By knowing the type and clearly understanding the possible problems and complications of your client's skin, they can make informed decisions to determine whether any adjustments to their current skin care rituals are needed.


Clients find it quite helpful if you list the necessary treatments and the beauty products they need on a daily basis. Put up a simple explanation on how to determine the type:
Dry skin is always dehydrated and flaky. It constantly itches. The feeling of the skin unpleasantly tightening and pulling after a cleanse is very common with dry skin types.
Oily skin looks shiny and oily. It usually has enlarged and visible pores. The skin quickly becomes greasy, even after just being washed.
Combination skin is just what it sounds like: it is a combination of the dry and the oily skin types. Just like the Normal type, this skin type is easy to take care.
Sensitive skin is easily irritated. You need to carefully read all labels or you'll end up with rashes, breakouts, and itchy skin.
Normal type is clear, hydrated, and not easily irritated.
Here is an example of a recommendation letter for a daily skincare routine for a client with dry skin:


Necessary beauty therapy treatments and an everyday routine for those with dry skin


Recommended treatments:
Facial steaming, with or without ozone and aromatherapy functions. Professional steaming in a salon once a month; at home steaming once a week.
Ultrasonic Scrubber cleansing and collagen boost: once a month / 60-minute session.
Cosmetics for regular everyday use:
ClearChoice Hydrating Cleanser is made specifically for dry, dehydrated, and sensitized skin.
Hydra Gel by Aqua Peeling Serum with hyaluronic acid that softens the skin while attracting and retaining moisture.
ClearChoice Iso Moisture is a Moisturizer made specifically for dry skin care.
Instant Soothing Toner has great hydrating properties with a soothing effect that helps hydrate dry skin.
Caffe Crema Eye Cream by 2face is the best hydrating under eye cream there is; it is an anti-aging agent designed to reverse the under-eye zone damage.
Skin care products for weekly use:
4 In 1 Collagen Mask -  Moisturizing mask with Hyaluronic acid.
Renewal Serum 10% Lactic Acid Exfoliator

Now, Let's go Through the List of Our Recommendations!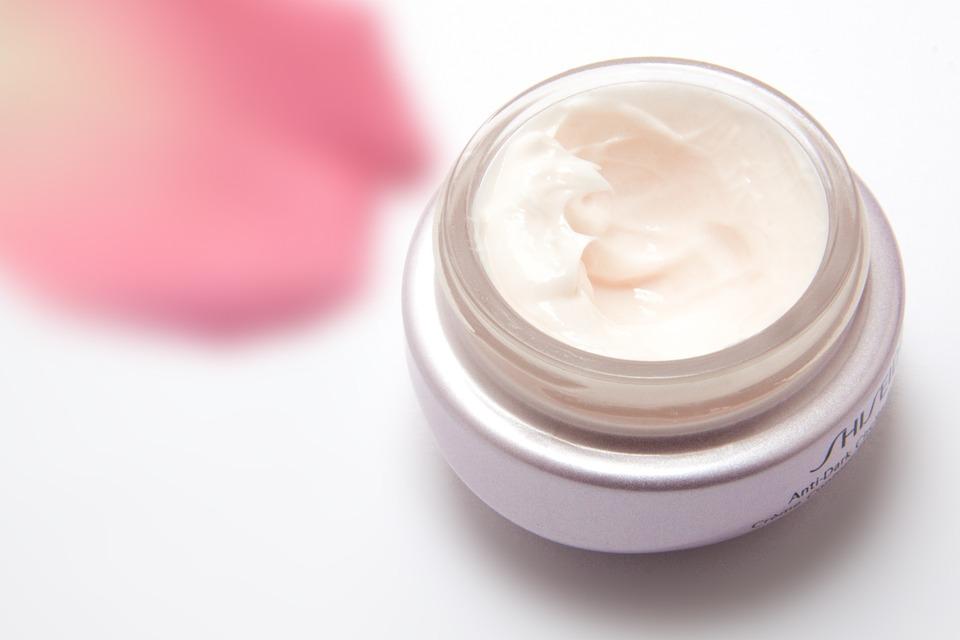 Recommendation #1: Cleanse your skin
You have to insist that your clients properly clean their skin on a daily basis. Highlight the importance of a proper morning and nighttime cleansing. Make-up, smoke, air pollution, dust... all of it ends up on our skin thus dehydrating and quickly aging it. Proper daily cleansing is essential, so we have made few recommendations depending on skin type:

For normal or combination skin, any cleanser will do, so you don't have to look for any specific ingredients or brands. Apply the cleanser and rinse with water. For dry skin, we usually recommend a hydrating cleanser and rinsing with lukewarm or, better yet, cold water. Plus, dry skin calls for a good exfoliation at least once a week. There are oil-free cleansers that are specially made for oily skin. A good tonic after cleansing will easily get rid of excess oil. The great thing with oily skin is that it looks younger because it has more natural moisture and is less prone to wrinkles. Regular exfoliation is essential to promote cell turnover and prevent sebum buildup in pores.
Managing sensitive skin can be challenging. Clients with the sensitive type should be advised to be extra cautious with cleansers. Look for labels with the words "gentle", "calming", or "non-irritating" and never purchase anything with acids, alcohol, mineral oils, fragrances, or any irritating chemicals.

Recommendation #2: Always Moisturize
Above, we have listed moisturizers for every single age group in our "List of Recommended Daily Products to Use". Here at AE we have moisturizers for every age and skin type. There are very light moisturizers, rich ones with anti-aging agents for mature skin, hydrating ones for dry skin, and oil-free for oily skin.

Recommendation #3: Always Protect Your Skin from the Sun
Nowadays, sunscreen is included in almost every beauty product - from facial creams to foundations, and even lipstick.  It is a great conscious initiative of beauty companies, but we urge you to recommend your clients to use separate sunscreens. Sun damage is a very serious thing; the first signs of damage can be seen after only 15 minutes under direct sunlight. You have to explain to every client that skin cancer, though considered to be very treatable, is still cancer. They should be wearing sunscreen every day.
Recommendation #4: No Makeup in Bed!
This is an absolutely non-negotiable recommendation. The damage to the skin, especially sensitive under-eye skin, will definitely become evident in time. It'll appear in the form of deep lines, crow's feet, breakouts, and many more "pleasantries". Everyone should use a cleanser or find a good makeup remover! Plus, if your client uses anti-aging or hydrating creams, they'll become useless as they won't be able to penetrate the skin through the makeup layer.
Recommendation #5: Treat Skin Problems
Your clients should always remember one rather simple rule: pimples, acne, infections, irritation, or breakouts all happen for a reason.  Clogged and congested pores or improperly cleansed skin are the main sources of pimples, acne, and blackheads. Excess oil and dead skin cells trap bacteria inside pores by clogging them and thus forming pus. So, explain to your clients the importance of scheduled cleansing treatments like Microdermabrasion and treatments with Ultrasonic Skin Scrubbers, Vacuum massages for pimple extractions, and other treatments that can effectively clean the skin.

Recommendation #6: The Dermatologists Daily Step-by-Step
Our daily step-by-step guide is simple to remember and follow, but first, there is one more matter you need to explain to your clients:  the correct order in which beauty products should be used. Our experts agree on two rather simple rules:
Give beauty products time to get absorbed. Usually, it takes no more than 5 minutes.

Give priority to lighter consistency products. So, the rule is: anything with thin, liquid-like consistency goes first.
And here is our daily Step-by-Step routine, recommended by our experts:


Morning
Morning cleansing
Toning
Eye cream application
Antioxidant serum
Moisturizing
Sunscreen
Evening
Evening cleansing and makeup removal
Hydrating and/or anti-aging beauty products
Recommendation #7: Choose Your Ingredients Wisely
As an esthetician, you have to teach your clients the importance of paying attention to ingredients and not brand names, ads, or shiny packaging. There are proven ingredients that deliver wonderful results for both the body and face. Let's discuss the top 6 and start with the vitamins, specifically the very popular Vitamins A, C, and E. These essential vitamins appear in multiple beauty products. Vitamin C is a natural antioxidant; it is reported to substantially increase collagen production, reduce puffiness, remove under eye circles, and promote faster tissue healing. Vitamin A, or retinol, has unbelievable anti-aging abilities; retinol hydrates, decreases the appearance of deep wrinkles, is used to treat sun damaged, dehydrated skin, and boost protein production. Vitamin E is an amazing source of antioxidants and is a very effective treatment for seriously damaged skin. The most powerful antioxidant, Coenzyme Q10, repairs and rebuilds damaged skin. Glycolic acid effectively cleans blocked pores and liquefies and removes dead skin cells. Glycolic acid has very small molecules so it can easily penetrate the skin and engage the underlying tissues which trigger protein production. And finally, Hyaluronic acid is also a powerful moisturizer that effectively tightens and lifts the skin.