Every single one of us says we want to age gracefully, or so we say. You might think that this means looking older, but fully accepting and embracing it, taking care of yourself and looking great for your age. Right? No, not even close! What we all really mean is we want to look young, but without having that horrifying lifeless paralyzed-like face. That actually scares some of us more than aging. Anti-aging business is one is now and has been one of the most successful ones. And here's a number for you to think about: way over a hundred billion dollars a year are spent in the US on the anti-aging products. Are you impressed? We are! And in this blog we are going to discuss how you can grow your success inside this billion dollar industry, we propose you to start working with every single age group. Anti-aging doesn't just mean a cure for the sagging and wrinkled skin, most importantly it means prevention. So, let's find out more about beauty treatments that prevent skin aging.
"An ounce of prevention is worth a pound of cure"
When in doubt – clean and hydrate! The magic of hydro microdermabrasion
Ultrasonic is the collagen king!
High Frequency For Higher Results
"An Ounce Of Prevention Is Worth A Pound Of Cure"
This famous Benjamin Franklin quote wasn't about health at all, he was referring to fire safety, but, we think it is applicable to every topic. Prevention does wonder for the skin. That is a fact. There are a lot of essential elements that our bodies stop producing with age, and we actually need all of them to look and feel good. We lose the vital antioxidants like Coenzyme Q10 and Glutathione, production of digestive enzymes slows down drastically, our skin becomes unable to absorb enough of the Vitamin D and other. And we can prevent the damage by taking supplements and enzymes, eating certain foods to fill in the gaps. As for the skin – prevention starts with collagen.
When collagen goes – it takes everything, the skin becomes dull, t loses flexibility, droops, and sags. And people don't really know, and we strongly suggest that you start telling them – collagen loss begins right after 20 and we lose at least one percent of this very important protein a year after the 20th birthday. Yes, you've read that right: we turn 20 and collagen says: hope you've enjoyed your supple healthy looking luminous skin, I'll be moving along now. And, apart from the skin, this vital structural protein has a lot more jobs to do – it keeps the bone tissue healthy, the joints flexible and moving, the soft tissue properly healing and even strength and beauty of the hair and nails fully depend on the collagen synthesis.
If you are wondering when prevention is no longer an option and you are tasked with battling the consequences, wonder no more – it happens in mid-thirties. Can happen bit earlier or a bit later, though commonly mid-thirties is when collagen loss becomes clearly visible. You'll see dull complexion, skin that was thinning over time will begin to sag, we see clearly pronounced wrinkles and line, even if they aren't deep. A bit of genetic trivia for you: collagen synthesis also depends on the hormones and since decline of testosterone in men happens way slower than women, they have better skin much longer. Good news for your male customers, huh?
One more thing we suggest you communicate to your clients – lifestyle matters for the skin. Stress, cigarettes, excess alcohol, bad dietary habits, not being mindful of the sun, bad exercising habits, not enough sleep and some medical conditions – all of that rapidly speeds up aging of the skin, and if your clients smoke pack of Marlboros a day it's doubtful you'll be able to prevent any signs of aging.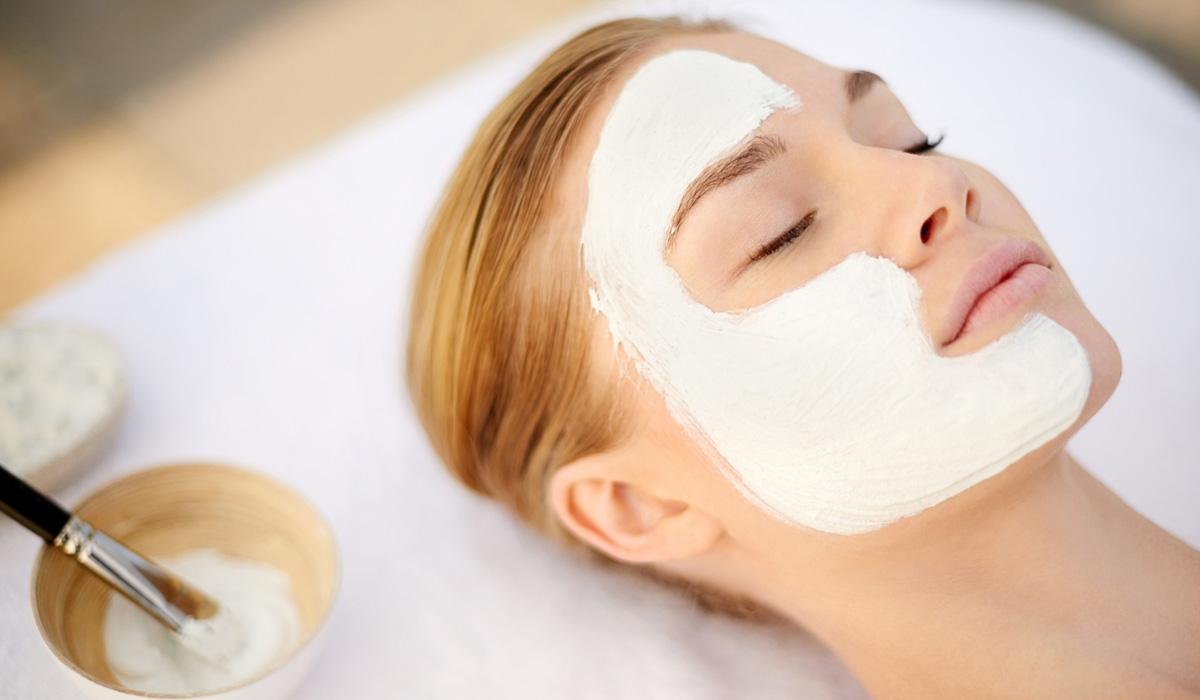 When In Doubt – Clean And Hydrate! The Magic Of Hydro Microdermabrasion
Every skin-perfecting routine starts with clean skin; there is no way around it. Good old cleansing and exfoliation is the key to ending breakouts, brightening, rapid hydration, vital beauty product absorption and balanced luminous complexion. High-tech exfoliation equipment is an essential tool for every beauty professional and hydro dermabrasion machine is one of the best on the market today. It is immensely popular treatment these days so let's see what all the hype is about.
These cutting-edge miracle machines use distilled water to literally scrape the skin clean. Nutrients infused in water along with vitamins and minerals only add to the protection that is this skincare treatment. Dead skin cell layer along with all of the dirt, hardened excess sebum, bacteria that is the main cause of acne – all of that is loosened with water and effectively vacuumed away. The results are immediately visible, you will be able to see polished healthy layer of new skin.
Treatment is an amazing preventive aging tool: it speeds up cell regeneration, improved the blood flow, hydrates the skin to the point when it looks supple and plump. It is recommended for all of the skin types. It is a proven method for keeping the skin young. Plus, if you want for any of the creams, serums or masks that you recommend to actually be absorbed by the skin and seep down to deep layers – hydro microdermabrasion is a must.
Plus, Microdermabrasion machines nowadays are mind-blowing, so, if you are on the lookout for something new and exciting – check out the Hydro Luxx. This anti-aging magic tool by Zemits is a multifunctional dream come true. Wit Hydro Luxx you can offer diamond hydro microdermabrasion, skin peeling with a highly effective chemical solution, there is an option for the perfect hydration of the skin, vacuum drainage and even the highly recommended anti-aging oxygen infusion that locks in the moisture and keeps the skin hydrated. Genius, right?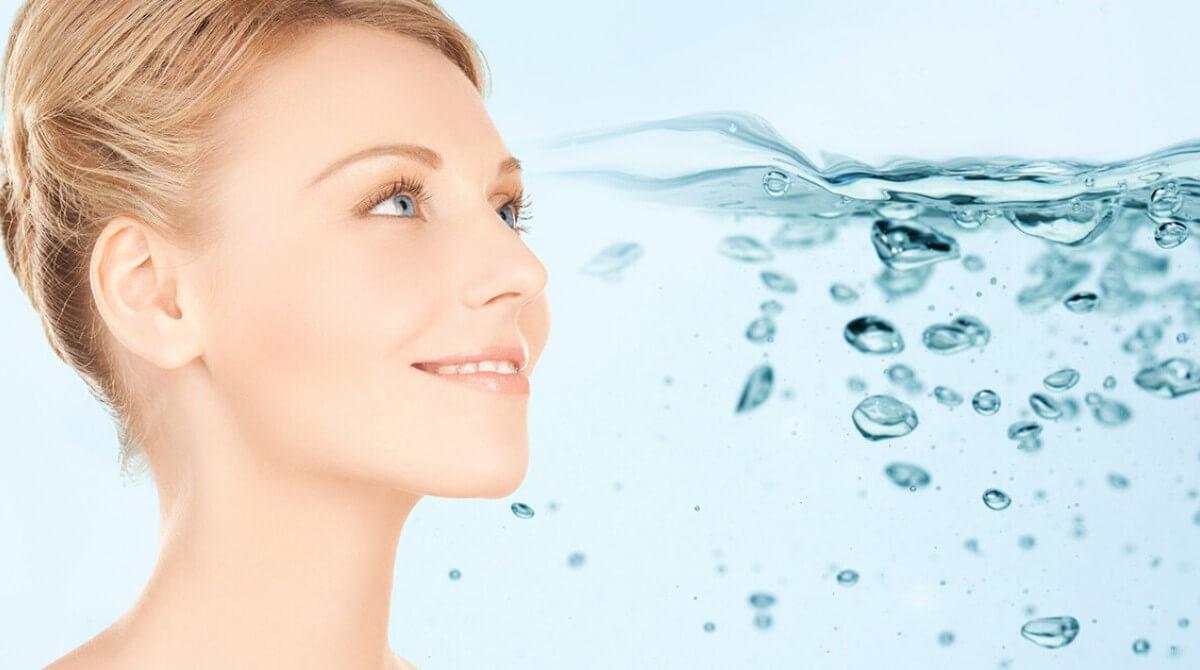 Ultrasonic Is The Collagen King!
We have already established that structural proteins are vital for keeping the skin tight, elastic, firm. Well, young. Ultrasonic facial machine is the equipment you need to prevent aging as it is clinically proven to effectively synthesize collagen. This machine will keep the protein production going and skin, sort of say, up and lifted.
Ultrasound facial machine emits sound waves that resonate above our hearing level, they are able to bypass the upper layer of the skin without engaging it in any way, penetrate deep into the skin and address the deep skin layers. As a rule, lower frequencies penetrate deeper into the skin. So, generally, to keep the face looking young you need a machine with 3 and 5 MHz modes, where 3 can be used of the face and 5 around eyes where tissue is paper thin. Ultrasonic therapy is a very safe and non-invasive alternative to invasive plastic surgery while delivering the same results.
Additionally, another great use of the ultrasound that we also adopted from general medicine is sonophoresis. In medicine, sonophoresis method is used for delivering drugs with ultrasound of very low frequencies (less than 100 kHz) that highly increases absorption deep into the skin. Sonophoresis will help you to feed the skin with anti-aging serums and fluids full of active ingredients, nutrients, and vitamins, all to prevent aging of the skin. It seems like we've been using creams, serums, and oils for hundreds of years, but, only recently we've found a way to deliver them to the right depths, where it really matters.
This is an amazingly safe and non-invasive way to preserve a youthful appearance and keep the skin looking impossibly fresh and luminous. Though besides promoting the structural protein growth and beauty product penetration are the youth preservation champions, ultrasound brings much more to the table. Treatment increases blood circulation, promotes cell turnover, detoxifies through stimulation of the lymphatic system, betters and improves both tone and texture, rids of dark round-eye circles, minimizes the appearance of large pores, fades scars and freckles.
High Frequency For Higher Results
And our third and final recommendation for the top 3 Facial Procedures to Prevent Skin Aging is the one that is making the most noise nowadays – the high frequency facial. High frequency, just as ultrasound was also introduced into the beauty industry after years of application in the medical field. That is actually how you know you've hit the gold mine – you are offering your customers a treatment that has been tested and used for decades to successful in healing wounds, restoring soft tissues and managing pain. Isn't that the dream?
High frequency machines emit electrical current to address and fix many different skin problems. And, aging being one of the main ones, so much so the treatment is called a "no knife facelift", it is a great way to keep the collagen production up. Professional high frequency machine will help you to treat even the most difficult of acne cases, it has a great antiseptic antibacterial effect. Many people don't connect acne, blackheads, whiteheads, zits, and pimples to aging, but they should. If left untreated, there is a real possibility to stretch out the pores, needless to say, large pores make skin look much older.
High frequency facial effectively hydrates and oxygenates the skin, quickly heals damaged skin, eliminates inflammation of different severity, accelerates cell turnover, visually narrows the pores, improves your skin texture and evens out the tone. All of the above mentioned help to keep the skin young and healthy.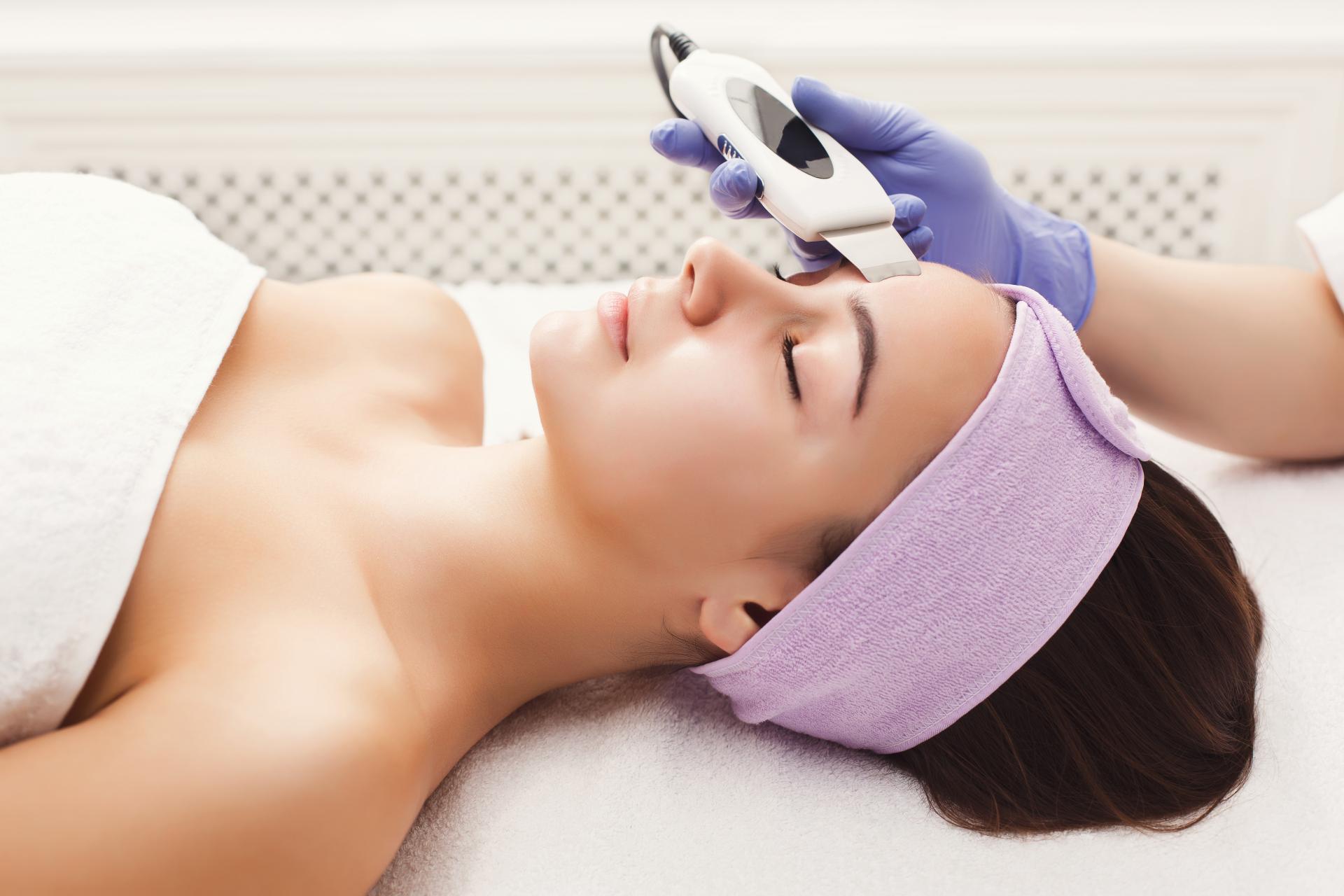 Conclusion
If your clients won't skip their scheduled appointments to cleanse, exfoliate and keep up collagen production you will help keep them looking flawlessly young for years!