We speak English Мы говорим по-русски Hablamos Español
Electric chair Radi+
Array ( [id] => 642 [name] => Electric chair Radi+ [shortname] => Electric chair Radi+ [artikul] => 20014 [price] => 2699 [discount] => 0 [price_form] => $ 2,699.00 [prod_price] => 2699 [prod_price_form] => $ 2,699.00 [currency] => $ [url] => electric-chair-radi [ico] => Array ( [mini] => https://advance-esthetic.us/userdata/modules/wproducts/product/mini/12618.png [cart] => https://advance-esthetic.us/userdata/modules/wproducts/product/cart/12618.png [big] => https://advance-esthetic.us/userdata/modules/wproducts/product/big/12618.png [main] => https://advance-esthetic.us/userdata/modules/wproducts/product/main/12618.png [quick] => https://advance-esthetic.us/userdata/modules/wproducts/product/quick/12618.png [catalog] => https://advance-esthetic.us/userdata/modules/wproducts/product/catalog/12618.png [catalogIco] => https://advance-esthetic.us/userdata/modules/wproducts/product/catalogIco/12618.png ) [out_currency_info] => Array ( [id] => sys_currencies_usd [rate] => 1 [rndp] => 0.01 [rnds] => 0.01 [short] => $ [left] => $ [digp] => 2 [digs] => 2 ) [stock] => Available [onhand] => 5 [minqty] => 0 [stockqty] => 5 [prodtype] => wprod_prodtypes_prod [autname] => 0 [preorder] => 0 [manufacter] => Foxy spa [rating] => 0 [comments] => 0 [photos] => 7 [category] => 202 [categoryname] => White facial chairs [reviews] => 0 [features] => 0 [commentsm] => [photosm] => (7) [photosmm] => (6) [reviewsm] => [featuresm] => [options] => Array ( ) [meta_title] => Electric chair Radi+ for sale. Buy at the best price in USA. Advance-Esthetic.US [meta_description] => Electric chair Radi+ for sale in USA. Reviews, results and feedbacks. Prices from the direct importer. [meta_keywords] => [pagetitle] => Electric chair Radi+ [isfile] => [download] => [downloads] => 0 [filename] => [filesize] => 0 [updated] => [specname] => 0 [color] => 0 [vip] => [lineupid] => 0 [lineup] => Array ( ) [latitude] => 0 [longitude] => 0 [description] =>
The Radi + has 4 motors that control the height, backrest, seat inclination, as well as the footrest. The bed can sit at a 90° angle and can also lay flat, perfect for treatments. The armrests are reversible & the headrest/footrest can be extended or removed. The headrest also has a removable cushion that reveals a facial hole. The bed itself can be lowered very close to the floor and can rotate 240°. *Remote sold separately
Product specifications:
Max Weight - 330 lbs;
Motors - 4;
Installation - 2 Person;
Voltage - 100v- 120v;
Frequency - 50Hz/60Hz;
Standard Control - Side-Switches;
Assembly - None;
Upholstery - PU Leather;
Certification - CE;
Package Dimensions:​ 26"H x 53,5"L x 33"D;
Product Dimensions:​ 22.8''-34.6"H x 73.2"L x 33.8"D;
G.W - 202 lbs;
N.WT - 174 lbs
Available in WHITE, GRAY OR SAND COLORS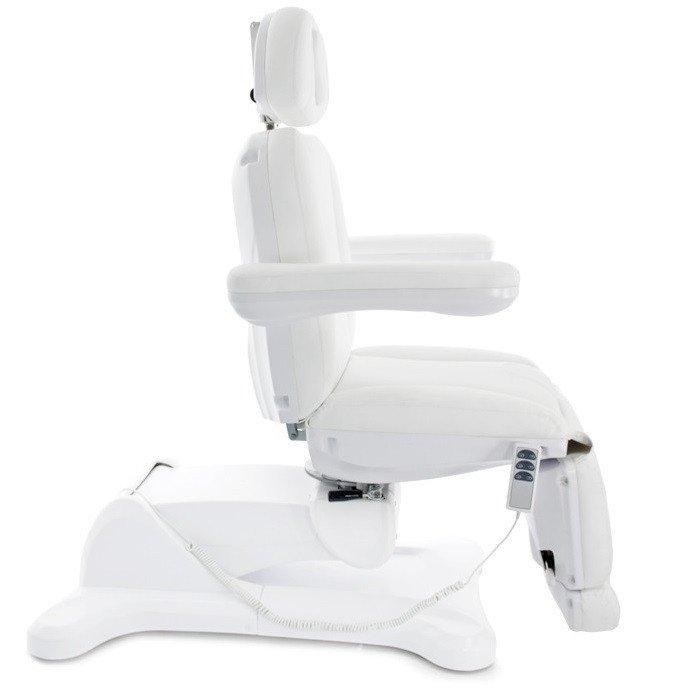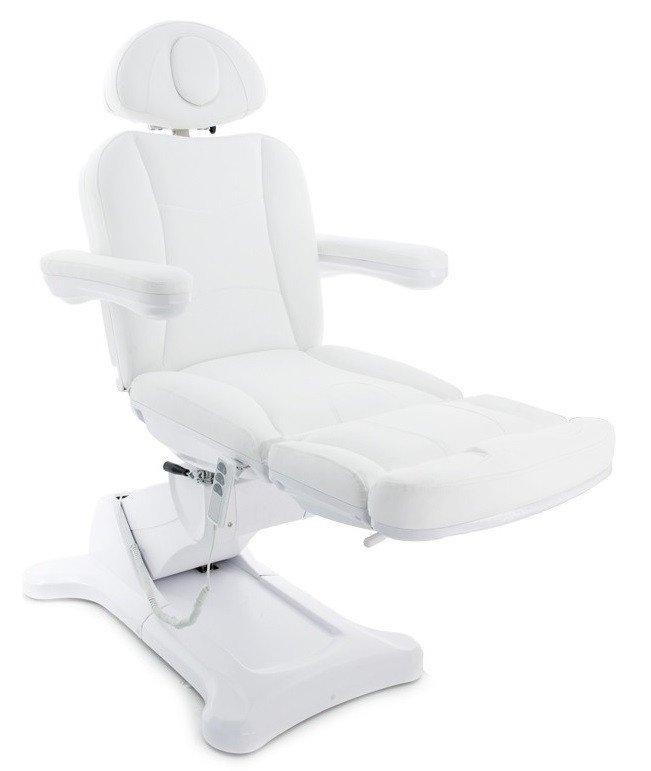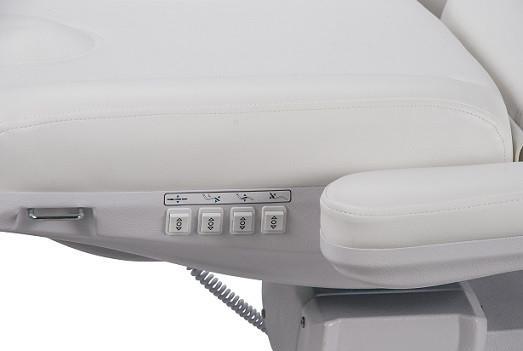 [estatetype] => 0 [baths] => 0 [beds] => 0 [adults] => 0 [children] => 0 [area] => 0 [manager] => 0 [address] => [published] => 1 [photoview] => [tags] => Array ( ) [showprotocolprocedure] => 0 [present] => Array ( ) [button] => )
Free Delivery For Select Items

We ship our products by USPS/DHL/UPS/freight companies. Items marked "Free Delivery" are delivered by mainland with no freight charges.

We Are FDA Registered

Advance Esthetic LLC is an FDA-registered company. All products imported by Advance Esthetic are FDA registered, properly tested and approved.

Beauty Advisory Service

Advance Esthetic has been partnering with experienced beauticians and health care specialist from Europe, America and Asia for several years. During these years we have researched and inspected variety of different equipments and treatment methods. We will gladly share with you all the knowledge we gained over the years in this industry.

Huge Selection

We search across hundreds of manufacturers to offer you only the best and most innovative products and create life changing results for your customer.
The Radi + has 4 motors that control the height, backrest, seat inclination, as well as the footrest. The bed can sit at a 90° angle and can also lay flat, perfect for treatments. The armrests are reversible & the headrest/footrest can be extended or removed. The headrest also has a removable cushion that reveals a facial hole. The bed itself can be lowered very close to the floor and can rotate 240°. *Remote sold separately

Product specifications:

Max Weight - 330 lbs;
Motors - 4;
Installation - 2 Person;
Voltage - 100v- 120v;
Frequency - 50Hz/60Hz;
Standard Control - Side-Switches;
Assembly - None;
Upholstery - PU Leather;
Certification - CE;
Package Dimensions:​ 26"H x 53,5"L x 33"D;
Product Dimensions:​ 22.8''-34.6"H x 73.2"L x 33.8"D;
G.W - 202 lbs;
N.WT - 174 lbs
Available in WHITE, GRAY OR SAND COLORS

Send us a message if you have any questions

Thank you for your message

Electric chair Radi+

$ 2,699.00

Please, leave us your feedback