Zemits Light Expert IPL Laser Machine
Disclaimer
This esthetic device is intended for cosmetic use only. This esthetic device is not intended to be used to treat or diagnose any medical condition.
This esthetic device is intended to be used by estheticians and skincare providers. This esthetic device is not intended to be used by doctors or healthcare providers.
This esthetic device is not intended to be used in medical nor surgical purposes. This esthetic device does not affect the structure of deep skin tissues.
WATCH THE VIDEO WITH ZEMITS LIGHT EXPERT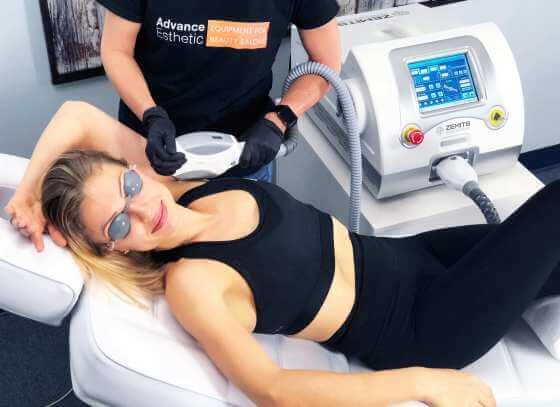 Free training
Our licensed estheticians are available to provide you with FREE personalized training on any equipment purchased from us! This can be done both in-person, where you can try out the equipment yourself, and over video chat—just tell us what's more convenient for you! We are committed to ensuring you are 100% confident when providing great treatments.
ZEMITS INTRODUCES AN ADVANCED IPL SYSTEM, BASED ON THE POWER OF ELECTRICAL AND LIGHT OPTICAL SYNERGY. ONE UNIQUE SYSTEM COMBINES SEVERAL SAFE TREATMENTS FOR PERFECT RESULTS:
Hair reduction

Acne treatment

Skin rejuvenation

Wrinkle reduction

Depigmentation treatment

Vascular treatment
The Zemits Light Expert IPL RF System is the perfect choice for modern Spas and Medical Offices.
Zemits designed this equipment with the goal of combining high technology and long-lasting results all into one device.
Zemits Light Expert can be used for holistic facial and body treatments according to the settings and cut-off filters that are used.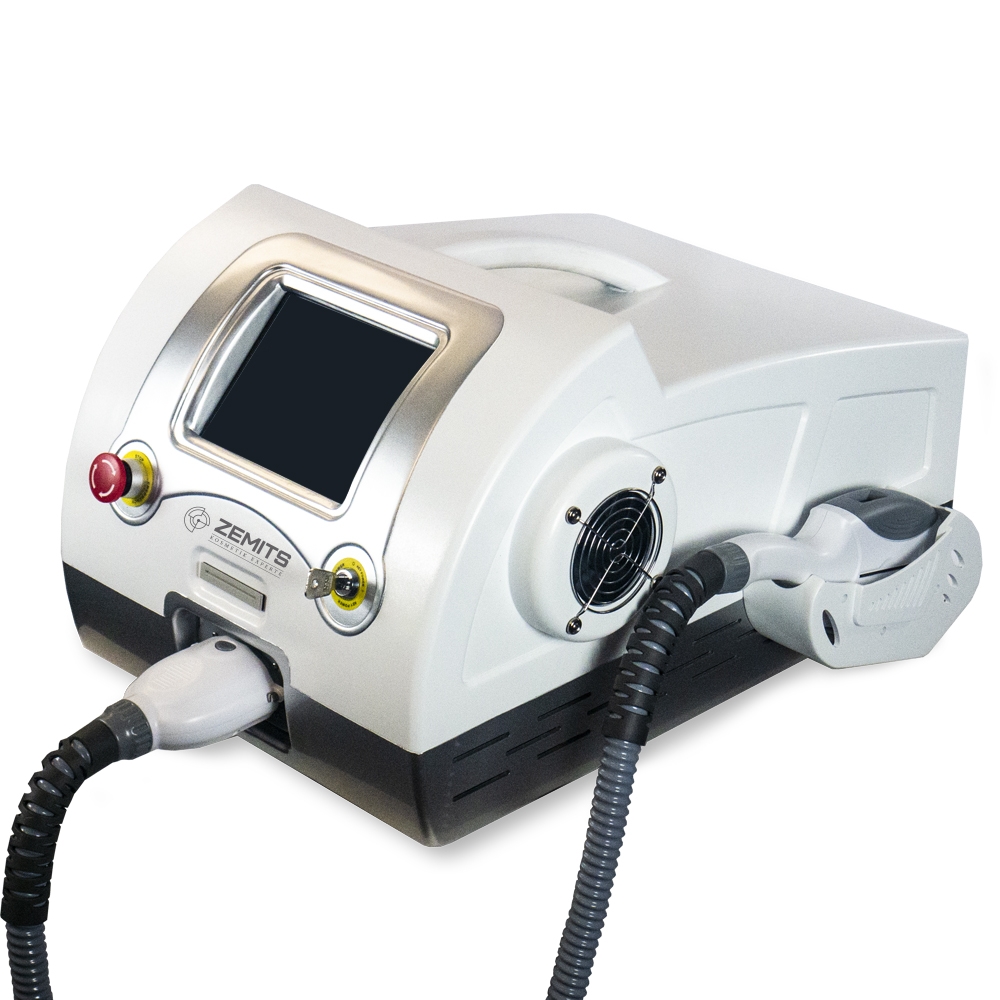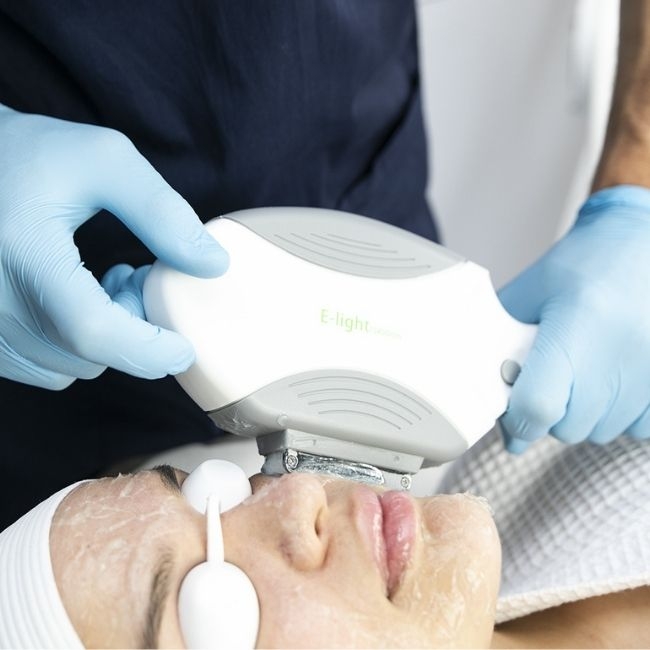 BENEFITS OF ZEMITS LIGHT EXPERT
Benefits for Electrologist :
Extra long lifetime of the laser lamp

6 available treatments in 1 system

Stable water cooling enables 10-hour of system operation

Smart built-in settings for each skin type

The smooth applicator is easy to clean and disinfect

Free One-on-one training

2-Year Warranty
Benefits for Patient :
Painless Treatment

No downtime

Fast Proc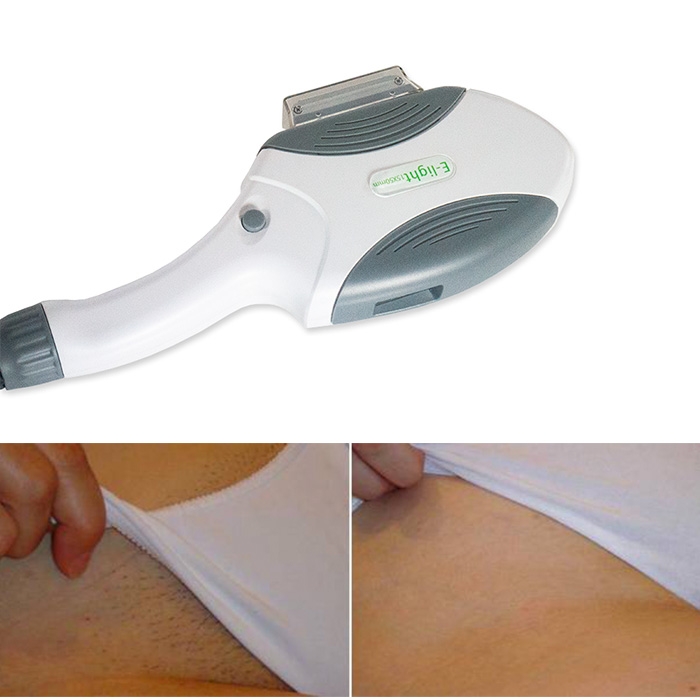 IPL HAIR REDUCTION
IPL (Intense Pulsed Light) is technology that uses intense pulses of non-coherent light distributed over a range of wavelengths (generally in the range of 400 to 1200 nm) to target various chromophores( melanin chromophores for hair reduction). This allows to generate an individual approach for each patient with specific needs. The broad spectrum of light is transmitted through an applicator. Cut-off filters selectively filter out lower wavelengths, especially potentially damaging ultraviolet light, and change the range of wavelengths targeting specific chromophores. Chromophores absorb the light and are heated to destruction. The technology enables effective hair reduction with 640 nm cut-off filter, this wavelength (spectrum 540 nm and up) is perfect to be absorbed by melanin in the hair follicle. The high energy is transformed into heat inside the cell, that burns and destroy the undesired follicles and prevent future hair growth. An average number of treatments for permanent hair reduction is 5-12, in some cases up to 20 treatments.
ACNE TREATMENT
Zemits Light Expert uses 430 nm cut-off filter for Anti Acne Treatments. The power of Light and RF are focused over the treated area, it triggers biochemical response that will eventually kill the bacteria within the pores. The IPL Treatment with Zemits Light Expert is a non-invasive solution on inflammatory acne with less collateral effects than oral medication.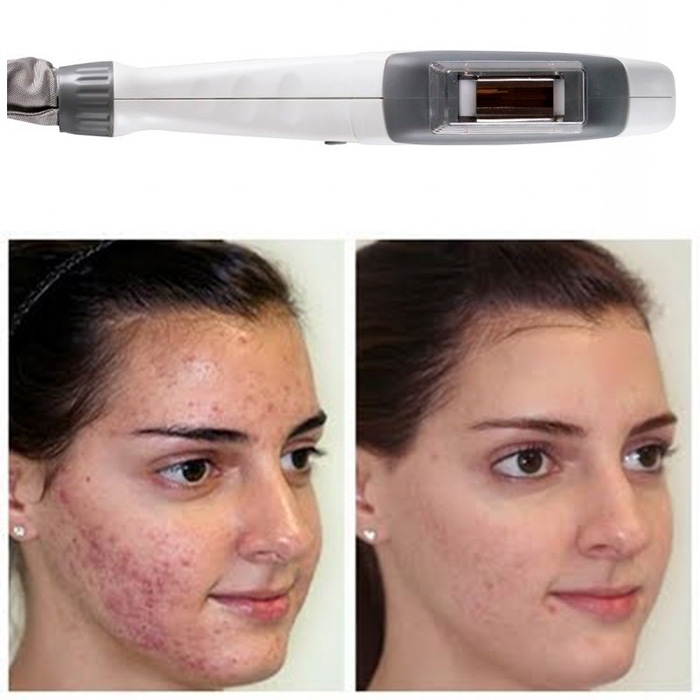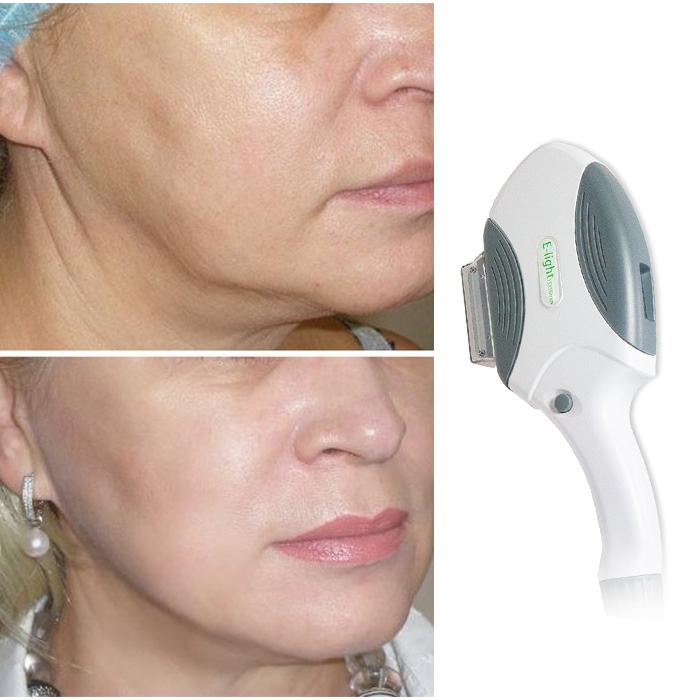 SKIN REJUVENATION
An amazing combination of Radiofrequency and IPL Light therapy in one treatment provides deep and effective skin rejuvenation and anti- aging effects. It works best against loose and sagging skin, lines, and wrinkles. IPL with Radiofrequency is comfortable treatment, that helps achieve rejuvenating effects on the face.
BENEFITS OF IPL AND RADIOFREQUENCY SYNERGY:
Refreshes skin

Helps reduce the visibility of stretch marks

Tightens skin

Improves the demeanor of fine lines and wrinkles

Painless with no downtime
WRINKLE REDUCTION
The magnificent synergy of Light Power with electrical RF energy pulses and penetrates the tissue and creates heat, targeting the skin imperfection in a controlled manner. Zemits Light Expert uses 530 nm cut-off filter to create a targeted heat inside the dermal skin layer and stimulates the production of new collagen fibers to reduce the appearance of wrinkles.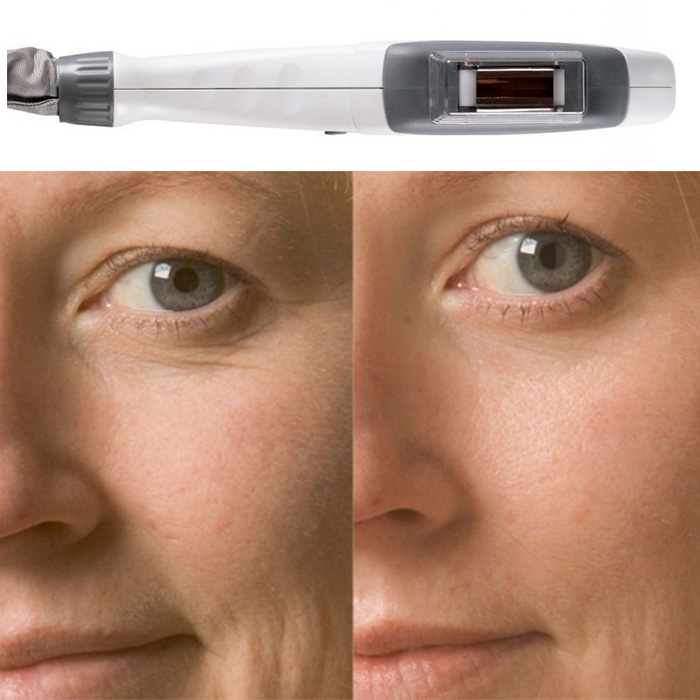 DEPIGMENTATION TREATMENT
Zemits Light Expert uses 430 nm cut-off filter to provide visible improvement for pigmentation, age and sun spots while improving overall skin appearance. This targeted light spectrum is absorbed by the melanin in freckles and pigment spots, that causes heating of the targeted area, so the skin starts to renew itself by producing new cells and increasing the peeling off the dead skin layers. During the session of treatments the pigmented area turns darker and gradually flake away, it may leave a little trace of the original mark.
VASCULAR TREATMENT
Zemits Light Expert uses 530 nm cut-off filter for Vascular Treatment by releasing the spectrum, that is absorbed by the hemoglobin of the blood vessels and heat it to a point where it is destroyed. This treatment helps to reduce the facial vascular blemishes - rosacea, on the check and nose mostly.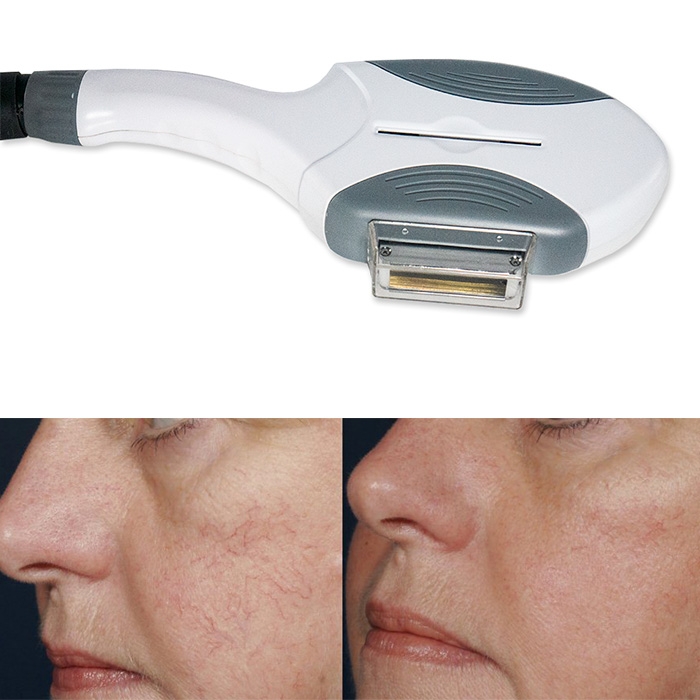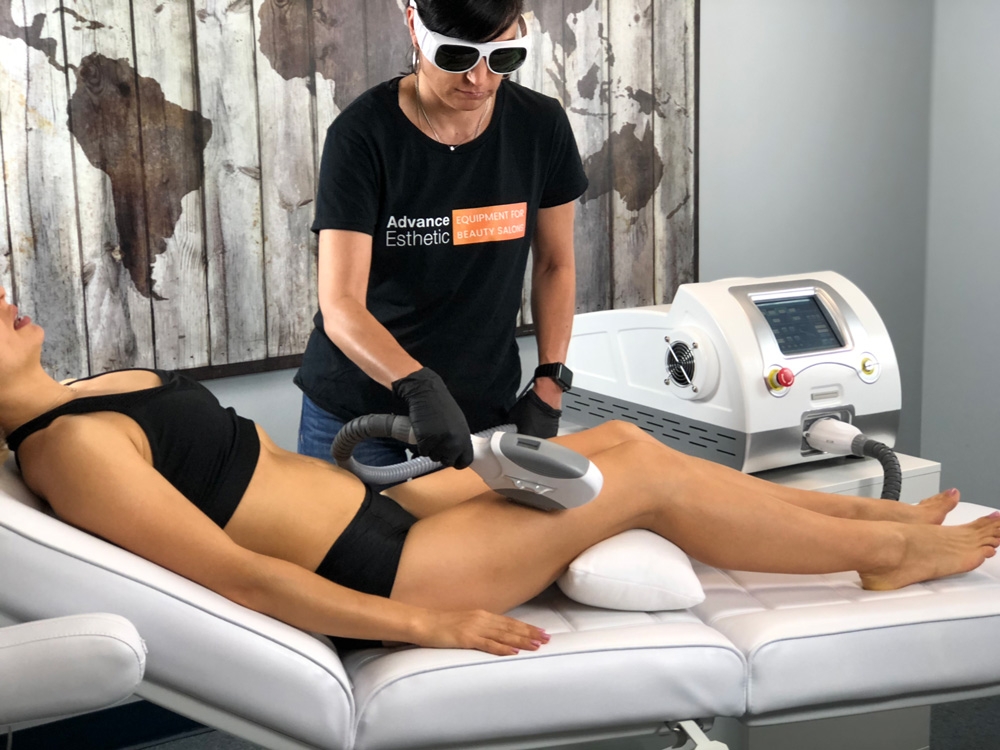 DIFFERENCE FROM OTHER EQUIPMENT ON MARKET
1. Zemits Light Expert has built-in Protocols for each skin type and skin /hair condition of your client. The majority of other equipment on market requires to set up the specific settings for each treatment.
2. The working tip of Zemits Light Expert has an extremely powerful cooling surface (23F) that enables painless treatments. A lot of other equipment needed to use additional cooling the reduce pain.
3. Zemits Light Expert has a water cooling tank with big capacity that can provide 10-hour constant work without overheating the system.
RESULTS OF TREATMENT:
Hair reduction and prevention of future hair growth
Acne treatment and skin rejuvenation
Refreshes and Tightens skin
Helps reduce the visibility of stretch marks
Improves the demeanor of fine lines and wrinkles
Stimulate the production of new collagen fibers
Provides visible improvement for pigmentation
Reduces the facial vascular blemishes - rosacea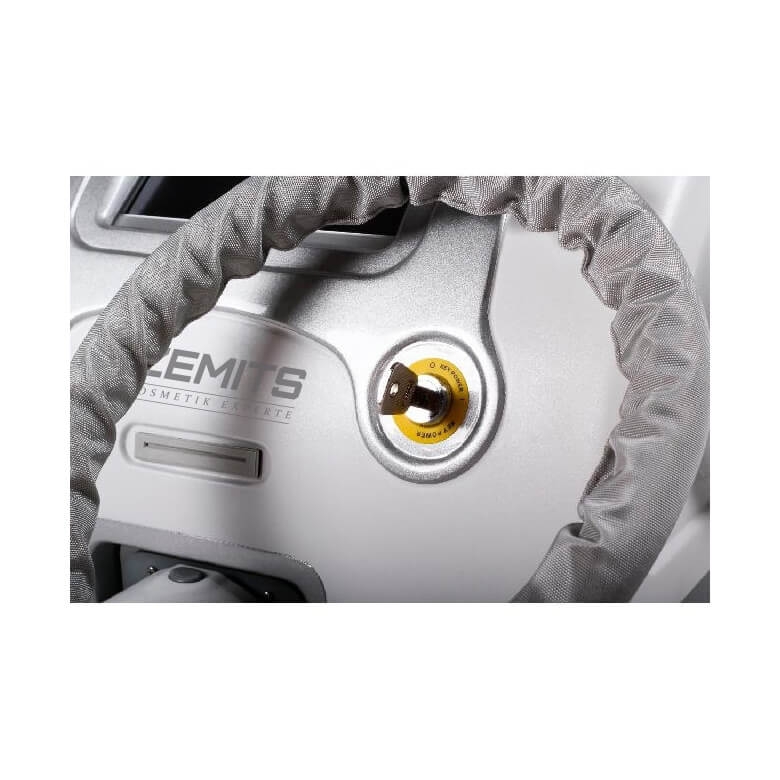 TECHNICAL SPECIFICATIONS
| | |
| --- | --- |
| Wavelength: | 430/530/640~1200nm (standard) |
| Spot Size: | 15×50 mm² |
| IPL Peak Power: | 1200 W |
| Filters: | 430/530/640-1200 nm (standard) |
| Spot size: | 0.59 x 1.97 in² |
| Minimum lifetime of lamp: | 70,000 flashes |
| Cooling system: | Continuous crystal contact cooling (25℉ - 39℉) + Air cooling + Closed water circulation cooling. |
| Dimensions: | 21.3" H x 28.7" L x 22.5" D |
| Net Weight: | 99.2 lbs. |
LASER TRAINING DISCLAIMER
The purpose of our Advance-Esthetic LLC Product Training is to certify the laser operator and their staff on the functional operation of the Zemits laser/IPL device.
It is the responsibility of the client (the laser operator/provider and/or their staff ) to take the proper education and licensing necessary to safely operate the Zemits laser/IPL device as per state regulations. /IPL device.
Advance-Esthetic LLC takes no responsibility for any damage caused or injuries sustained by the device to the practitioner, their clients and/or patients.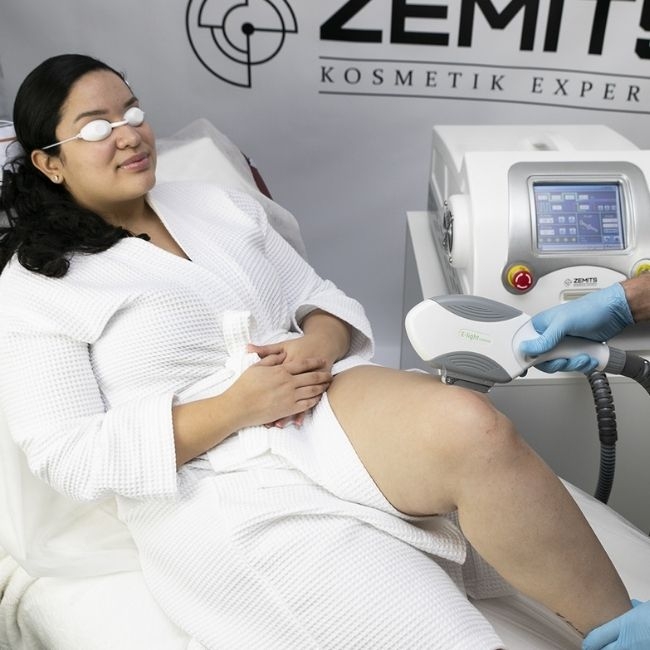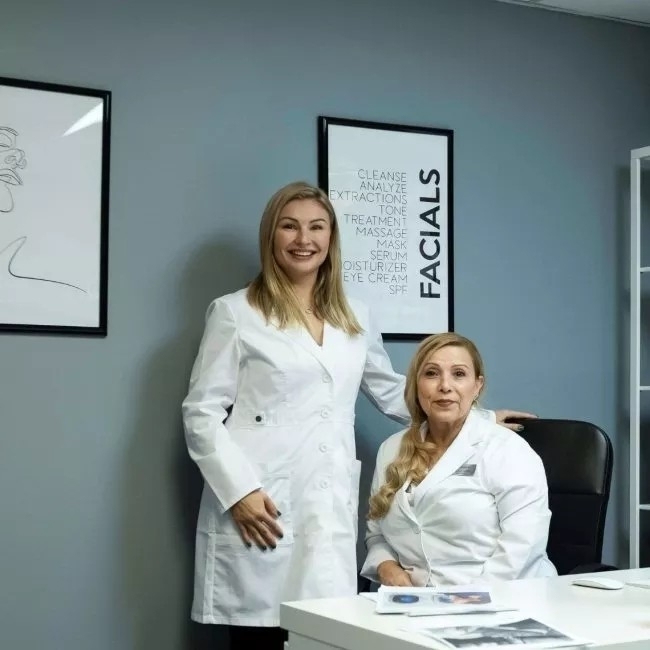 Advanced Training Program
A-Esthetic's certified educators have 30+ years of experience.
With our combined experience, we have created the most complete and advanced online training course for Zemits DermeLuxx.
You will have completely FREE access to the customized online training course and Q&A session with our educators.
We will provide you with the Certificate of Completion after you successfully complete your training course.
RETURN POLICY
Designed for Professional, Effective Treatments.
Maintenance-free. No cartridges, tips, or battery replacement costs. Two-year warranty.
The Zemits Light Expert comes with a 30-Day Return Policy.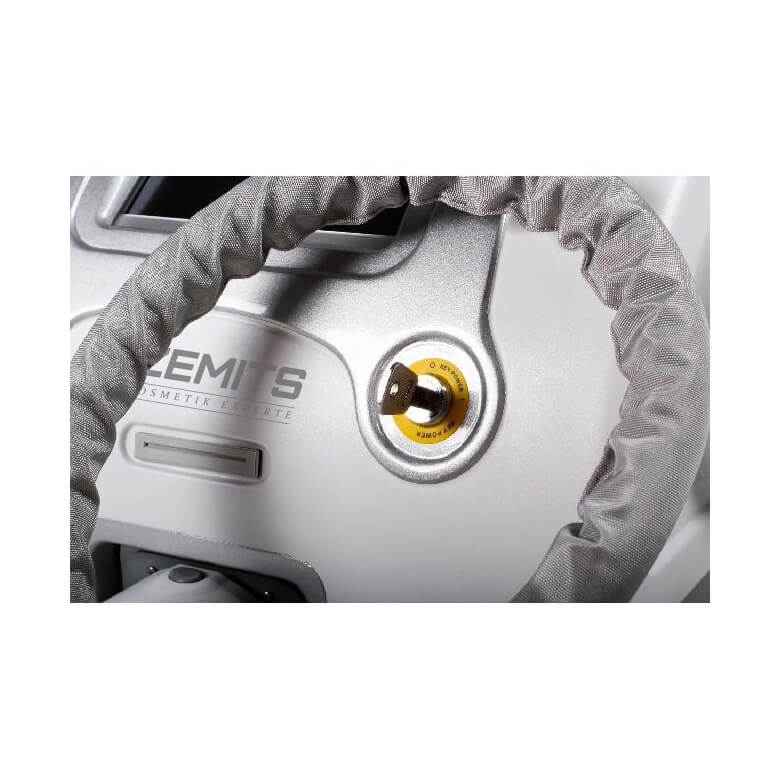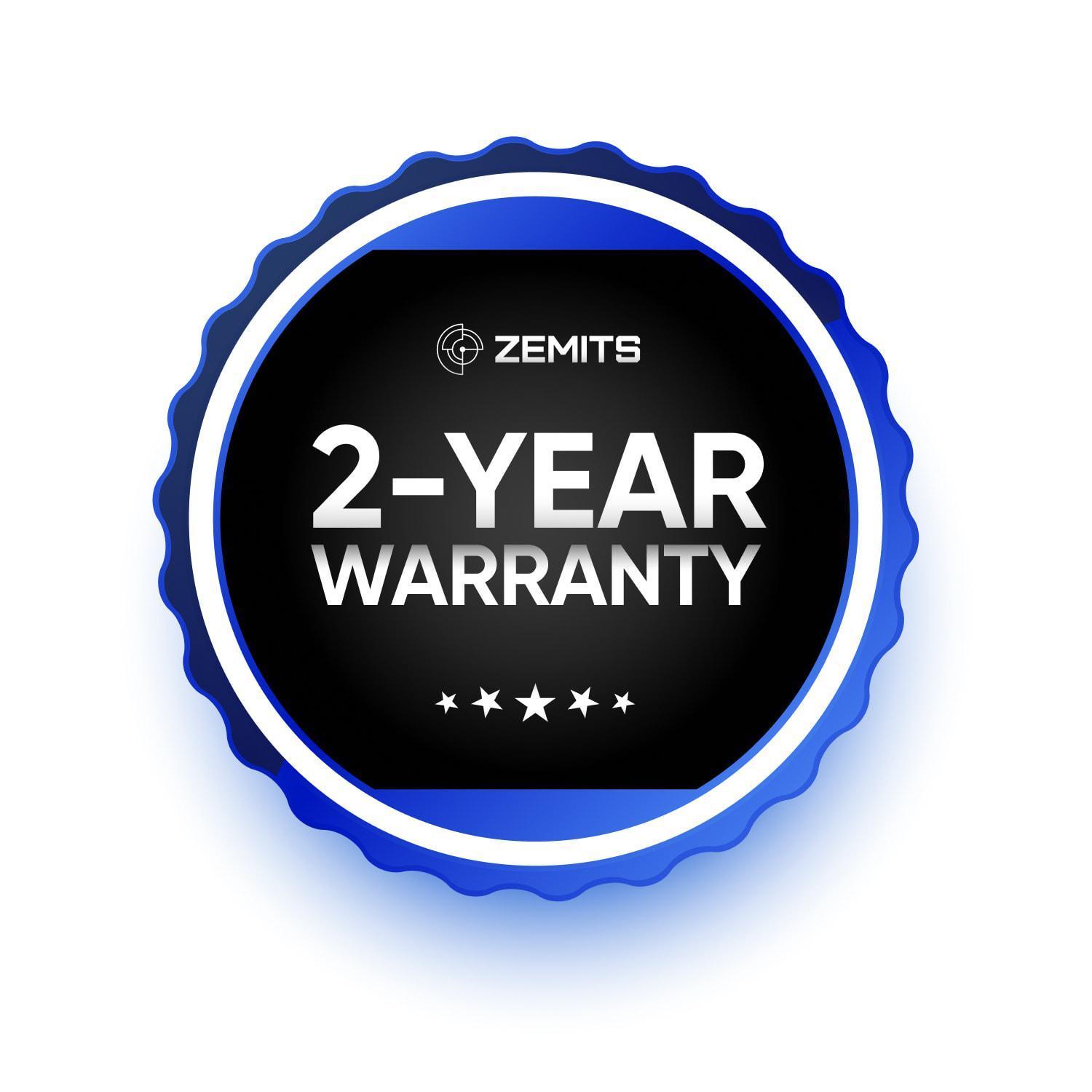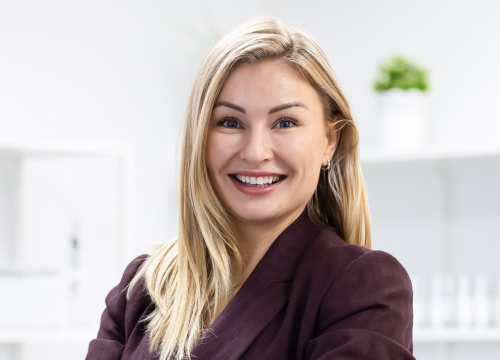 Financing Programs - More opportunities for your business
Interest-Free Financing and Flexible Payment Options. No credit, no problem!
Financing Programs

Learn More

Advanced Training Program
A-Esthetic offers the most advanced and comprehensive complimentary Advanced Online Training Course with every purchase of Zemits and Oomnex equipment..
Training Program

Learn More
Our clients Worldwide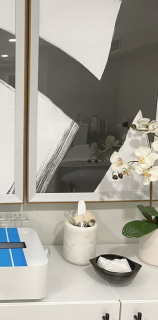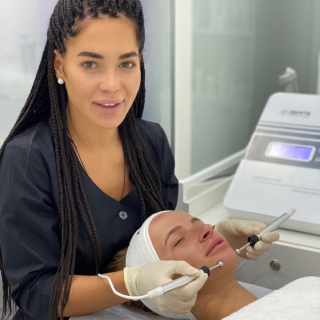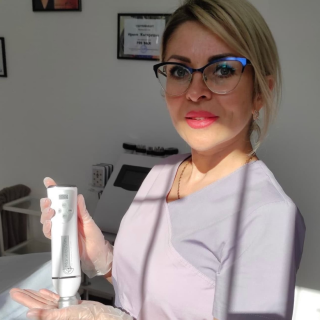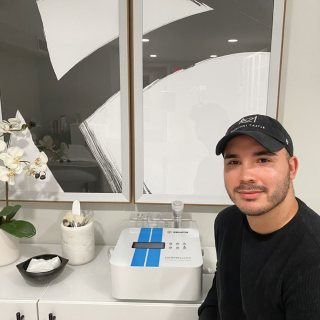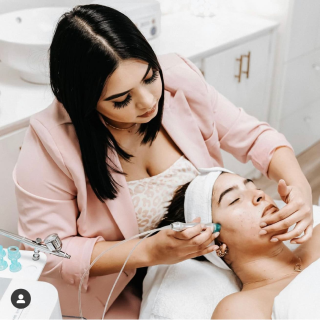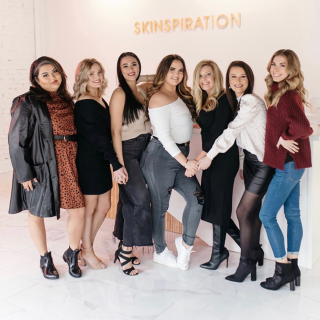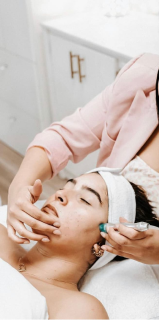 Advance-Esthetic is dedicated to providing you with the finest MedSpa Equipment to tailor a wide variety of your needs. Our mission is to support your MedSpa to boost your business with the highest quality products, outstanding customer service and a lifetime of client support.
Advance-Esthetic.us delivers to the following states: Alabama, Alaska, Arkansas, Arizona, California, Colorado, ...

Connecticut, Delaware, Florida, Georgia, Hawaii, Idaho, Illinois, Indiana, Iowa, Kansas, Kentucky, Louisiana, Maine, Maryland, Massachusetts, Michigan, Minnesota, Mississippi, Missouri, Montana, Nebraska, Nevada, New Hampshire, New Jersey, New Mexico, New York, North Carolina, North Dakota, Ohio, Oklahoma, Oregon, Pennsylvania, Rhode Island, South Carolina, South Dakota, Tennessee, Texas, Utah, Vermont, Virginia, Washington, West Virginia, Wisconsin, Wyoming
© 2021 DISCLAIMER: All information within the A-esthetic.us website and all other marketing materials are made only for informational and educational purposes. A-Esthetic products and equipment have not been tested or approved or any government entity for treatments of illnesses or diseases. Use at your own risk.
Advance-Esthetic does not accept any liability for inaccurate information on our website. It is the responsibility of the client to check the accuracy of all information provided and to confirm prior to and upon purchase of *qualifying Zemits equipment including but not limited to the conditional offer of marketing materials and other such offers for the defined brands. Zemits only. Marketing Materials are exclusively for Zemits branded machines only... Not applicable with Venus, Innocell, or other non Zemits branded equipment, ETC., Definitions: Qualified: Zemits Branded Equipment only