We fell in love with the latest Calvin Klein ad for their new summertime perfume—have you seen it? It is fresh and simply breathtaking. The new chic aroma of the iconic brand is called Women and the talented Lupita Nyong'o and Saoirse Ronan are promoting the fragrance. We are not here to advertise the perfume, though—we are asking you to watch it and observe the women. They appear intelligent, beautiful, funny, exuding confidence, and laughing; living their best lives while rocking the most dreamy, flawless, fresh no-makeup look. This is what today's dream of your every client looks like—skin that is flawless enough to go makeup-free. Women today want to wear makeup because it's a choice and never because they feel they need to. That is the dream, and you are the one that can make it come true for your clients! The CK perfume is launching next month and we bet the launch will have a line of fresh-faced celebs and influencers advertising skin health and smart approaches to glowing complexions. All things your business is about, right? Let's all join CK's #IAMWOMEN movement and give your clients their perfect natural looks!
We all know that facials are a crucial part of any skincare routine. For clean, polished skin with no problems, facial steaming needs to be a weekly routine followed religiously. With regular facials, your clients can soon steam their way to glowing, younger-looking skin.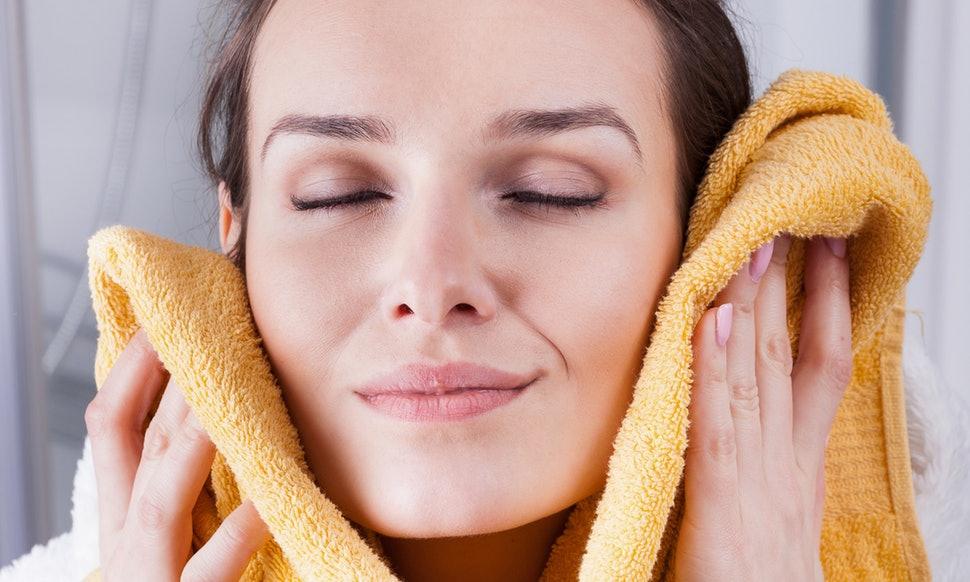 But we digress; we are here today to learn about the advantages of facial steaming for dry skin: the worst type of skin because of its annoying and painful side effects. Depending on the state the skin has reached, it can be very itchy, flake, and, if left untreated, could even crack or bleed. This is a very tricky type of skin and actually, there are various reasons for any person to suddenly develop dry skin. These reasons can be environmental, medical, or your client may just love over-moisturizing or taking long hot showers. However, since our mission here is to solve skin problems, we come bearing good news: facial steamers are a great remedy for dehydrated skin, and facial regimens that include weekly steaming is actually proven to prevent the skin from drying out in the first place. Discovering a bit more about this skin type is a good place to start.
What is Dry Skin: Types, Descriptions, and Causes
There are, of course, five skin types: the easiest one to take care of is the normal type, then we have the hardest to cover-up: the shiny and glaring oily skin type, our topic of the day: the dry type, then the combination type, and, last but not least, the sensitive type. Skin types in individuals can change over time, so we advise you to always ask your clients if they know their skin type before recommending any products. Our topic of the day is the dry type of skin.
Dry, dehydrated skin isn't capable of producing a sufficient volume of sebum (free fatty acids), which results in lesser amounts of lipids, or necessary fat-like substances, that are responsible for keeping moisture in.
There are common denominators for those with dry skin: small pores, patchy, lifeless skin, and harsh rugged complexions, mildly or severely itchy skin, and constant irritation with red patches. Dehydration visibly ages the skin, so lines and wrinkles also deepen and become very pronounced. Overall, the skin appears neglected, and almost inflamed. This type of skin is professionally divided into dry, very dry, and extremely dry categories. Please note that there are easily distinguished differences between them: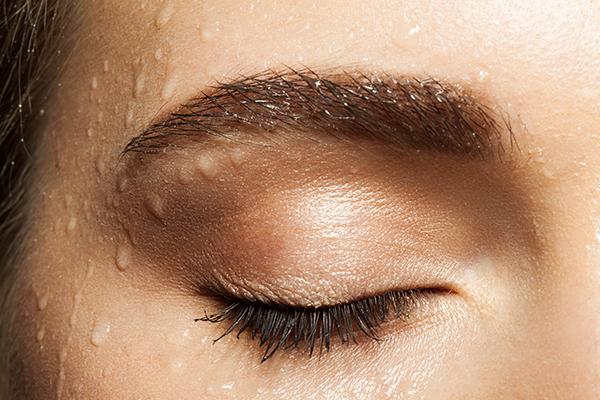 Dry: this type usually feels like someone is pulling on the skin, so feels tight, rough, and dehydrated. The surface becomes unpleasant to the touch, and you can almost see the lost moisture and elasticity.
Very dry: all of the above-mentioned features are evident, but touch becomes more problematic. The skin becomes visibly patchy and begins to flake. It appears dehydrated, aged, inconsistent, and wrinkly. The surface is easily irritated, redness is evident, and there is a much higher risk of infection.
If your clients haven't sought treatment from dry or very dry skin, they may develop extremely dry skin. This type of skin can actually appear all over the body with age, though it does also manifest with neglected skin. An extreme level of dehydration equals rough skin that can crack and bleed, itch constantly, and flake severely.
If your client has very dry or severely dry skin, you might want to advise her/him to look for a the medical explanation behind their skin condition. There are a lot of outside factors that can damage the skin; the most common reasons for dry skin include as sun damage, air conditioner over-exposure, hairdryer overuse, tanning beds, extreme weather, heated air, various dehydrating beauty products, long/hot showers, excessive sweating, use of foundations with silicone,, poorly chosen skincare products, and much more.. Alongside those, we also have internal sources of dry skin problems. Dry skin can be attributed to genetics, aging, collagen and elastin loss, thyroid hormonal problems, and some medications that severely damage the skin.
Furthermore, dry skin can clog the pores, which often causes acne, breakouts, and pimples to pop up here and there. Now, having learned all about dry skin, let's learn how to get rid of it!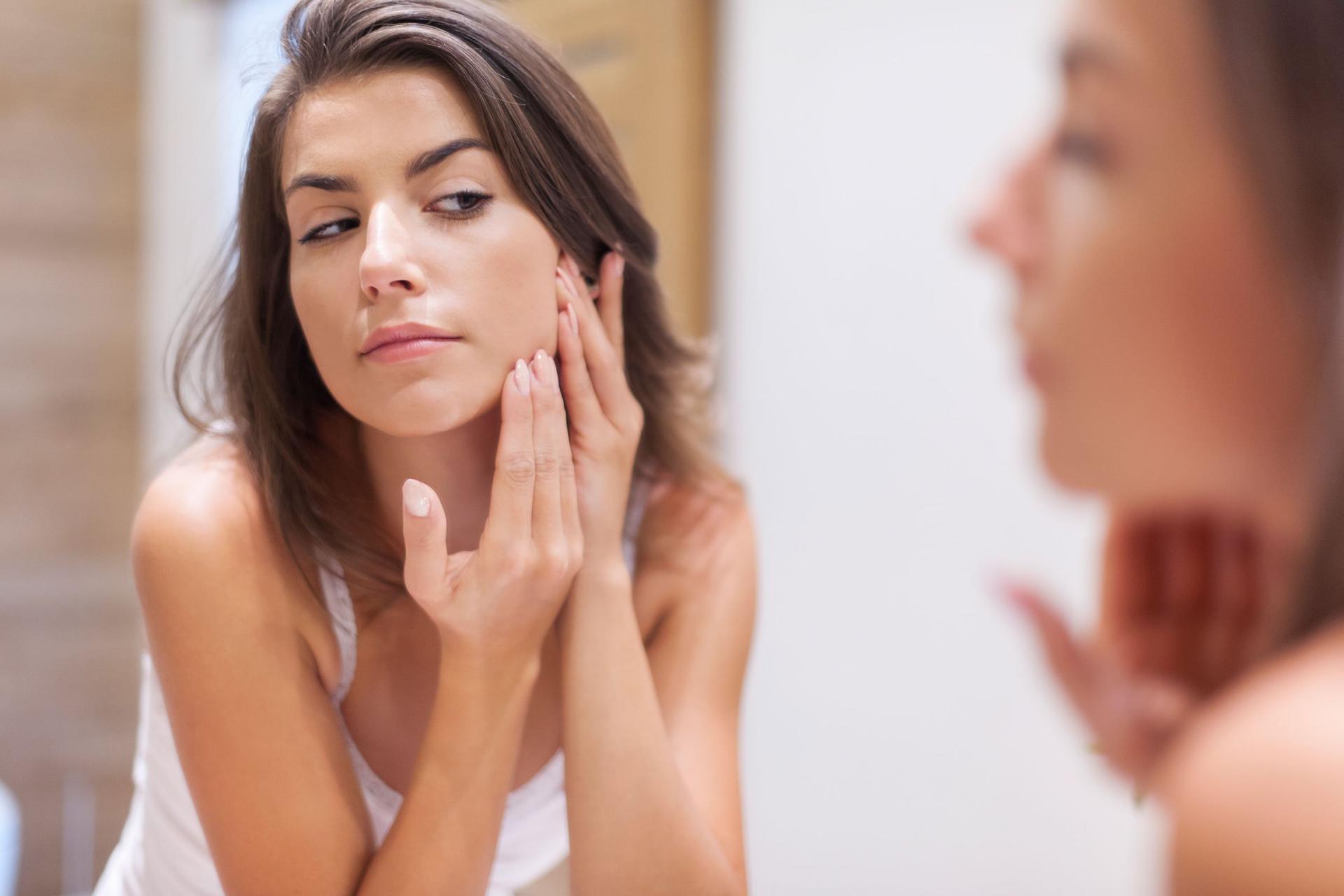 The Best Treatment is Prevention!
A beauty regimen that includes weekly skin steaming sessions is proven to decrease the chance of dehydration in the skin. This is a great secret tool for any esthetician who wants to keep the skin's PH balance in check and not let the skin cross over to the dark side where it will dry out. Encourage weekly steaming sessions to prevent dehydration.
Warm, calming steam can really push moisture deep into the skin, especially if top-of-the-line ionic steamers are used. Though regular steamers get the job done, ionic steamers are high-tech versions of such that can actually do the job better and faster. Ionic steam breaks the stem up into puny, microscopic nanoparticles that can reach and hydrate deeper layers of the skin without any obstacles. In a sense, it allows the tissues soak up the moisture and plump up the skin while pushing wrinkles out.
Do Facial Steamers Work For Acne?
Facial steamers are made to treat acne. Sweat will cleanse and flush the pores clean in no time whatsoever, and we all know heat brings out pouring sweat. This kind of perspiration softens all of the goop sealed in the pores and washes it all out. This is crucial for acne control as pus forms when dead skin cells, filth, and oil get trapped inside the pores with acne-causing bacteria.
Facial steaming leaves the top layer of the skin and the pores perfectly clean, clear, and under control. Just do it once a week.
So, can facial steamers reduce acne? Yes. It's 100% yes from us.

How Do Facial Steamers Work With Dry Skin?
Facial steaming overall delivers numerous amazing benefits for all types of skin, though it really works the best wonders for those with dehydrated skin. Essential oils, herbs, and herbal combinations are also used in steaming therapy to repair damaged skin. Common herbal therapy recommendations for keeping moisture locked in include: chamomile, rose petals, and everyone's favorite lavender, though herb combos vary from one brand to another; this gives us a lot of pretty unique combinations.
Herbal benefits aside, facial steaming attacks dehydration from many different angles:
Steaming properly relaxes the skin. Rough, pulled skin softens up as warm, soothing steam relaxes the facial muscles and opens up the pores.
Sweating flushes the pores clean. Pores cleared of their gunk, dead skin cells, and makeup, are no longer able to form pus and allow acne and blackheads to taunt us with their presence. And, probably the most important steaming benefit for dry skin - beauty product infusion deep into the skin. Hydrating creams, moisturizers, anti-acne balms, and lotions can finally do their jobs, and this plays a huge part in normalizing the condition of your client's skin.
Hydration of the skin is vital. Steamers, or better yet ionic steamers, can deliver on this promise every time. Steaming is the best natural way for skin to become hydrated.
And of course, there are a lot of benefits to be gained while treating dry skin with essential oils and herbs that help repair and hydrate the skin.
So, let's just sum up what we've learned. First of all, look for the root of the problem. If severe skin dryness is a medical problem, no amount of moisturizer or facial steaming will help. But luckily,, any other cause is right up your alley. Dry skin is easily treatable with steaming and, as a reminder, dry skin is easily preventable with weekly, relaxing, steaming appointments.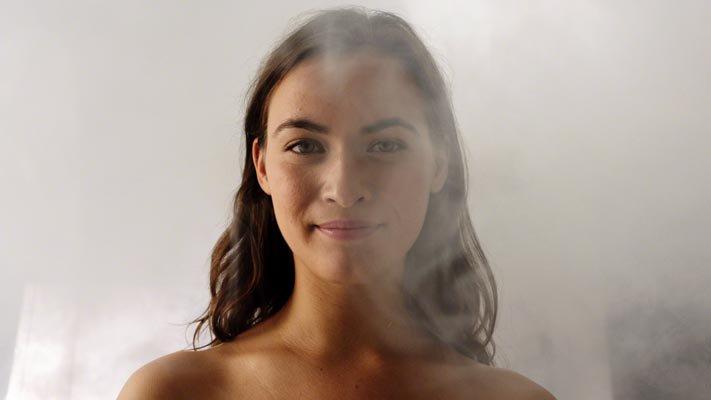 Facial steamers are a must-have esthetician equipment. Surprisingly, customers often describe facial steaming as a luxurious experience and as a way to pamper themselves. And the best part is that most estheticians know how to offer this simple treatment and have the means of doing so We carry an amazing line of new generation steaming equipment and the prices are always a great shock because they are all extremely inexpensive. We are often asked which facial steamer is the best. Honestly, there isn't a right answer to that question because it is just a matter of what your needs are. All of our steamers are beautifully designed, easily moved around, and very easy to operate. People may invest in more steamers or buy newer models with time, but the purchase itself is never debated. Now, as a final bit of useful advice on this blog, we will explain how to clean facial steamers.
To properly take care of the most overworked machine in your beauty practice and keep it running smoothly, you need to follow a simple cleaning schedule. On a daily basis, always empty the water container and wipe it dry, clean the rubber part around the rim, and use fresh water (distilled) for every new client.
Since you are constantly boiling water, the steamer needs to be properly cleaned and demineralized every month. You need to buy a bottle of regular white vinegar, add two tablespoons to the water container along with the water, and turn on the equipment. Steam for five minutes and leave to cool for about half an hour, but never leave the vinegar in the container for more than an hour; then, pour the vinegar water out and wipe everything dry. Refill the container with clean, distilled water and repeat everything again, using only clean water and no vinegar.