Profit: The magical word for every business owner. The ability to earn profits equals success. Without earning a continuous profit, the doors of your salon, spa, or cosmetology office will for sure face closing. In the beauty industry, to keep those doors opened, you need to know all the current trends and be able of offer most, if not all, popular skin care treatments. We are a society motivated by youth and beauty, and the chase for those two elements unavoidably brings customers to beauty salons. There are some secrets that will help you to succeed. But first and foremost, to keep your existing customers and and attract new ones, you  need to figure out a way to offer a wide range of popular procedures without borrowing large sums of money from banks and getting swallowed by debt. And the answer to your beauty salon success might just be answered with one piece of incredible equipment: a Multifunctional Facial Machine.
We will discuss some issues that beauty-driven businesses struggle with every day and find out how Multifunctional Facial Systems are now helping salons succeed and finally increase profits.
Time management
Yes, this is the first and one of the most important things you need to remember while working in the  beauty industry and it is the easiest one – more clients equals more money. Since there isn't any magical way to add more time to a 9 to 5 working day, you need to do anything and everything possible to manage your time properly and to carefully calculate how many clients you can accommodate during your working hours. We have found that the best way to add more time to your day is to eliminate the time spent setting up procedures altogether. Enter Multifunction facial machines! There is absolutely no downtime with these kinds of machines. If you have one client scheduled for a Microdermabrasion and another for an Ultrasonic facial treatment, there is no need to dismantle and put one machine away to bring out the other. Luckily, both technologies are included in just one machine.
You can find Multifunctional Systems that offer five, eight, eleven, or even more various treatments- All with no downtime, dismantling, putting away, or setting up new equipment.
Multifunction Facial Systems are designed to save your and your clients' time. And, let's say it together: "time equals money!" As a business owner, you have no leeway to ignore activities that boost profits, and this is definitely one of those income-generating investments every beauty business owner should look into.
Pricing
This is another matter you need to approach with acute attention, local market knowledge, and by understanding your customer base and its exact needs. If prices are too high, you will lose customers and definitely limit the number of new ones. Misreading the market in such a way can easily result in you losing your business. Setting prices too low results in the same exact thing-- no surprise here. So, let's spend some time on this very important part of building successful business. 
In the skin care business, you are getting clients for life (a beauty business needs to strive for a mandatory monthly visit, if not more, from each client. This is the minimum requirement for you to provide quality service to your client and properly plan your income.
How should you approach this subject and set appropriate prices? Usually, prices are influenced by several determinants: salaries for you and your staff, and all other costs (excluding labor): lease, utilities, and so on. Lastly, you need to plan your profit; which usually is a minimum of 11 to 15%.
How can Multifunctional Facial Machines help with the pricing? Easy! First of all, let's look at the price of the machine itself. To stay relevant in the beauty business you need to offer all there is. We, the clients, are not coming to your salon for an Ultrasonic Facial and then booking an appointment in the salon across the street for a Cold Therapy skin care treatment. That is ridiculous! We would rather find one that offers both treatments in one room and chair, so we can peacefully rest. Let's look at some options of machines:
Zemits Meister NG Full-Feature Facial System is a very popular 8-in-1 Facial Machine. It encompasses 8 quality machines all wrapped in one stylish ergonomic package. For the fair price of equipment your business can offer no-needle mesotherapy, radiofrequency lifting treatments, electroporation for eyes, vacuum mesotherapy, ultrasonic skin scrubbing, cold therapy and oxygen therapy.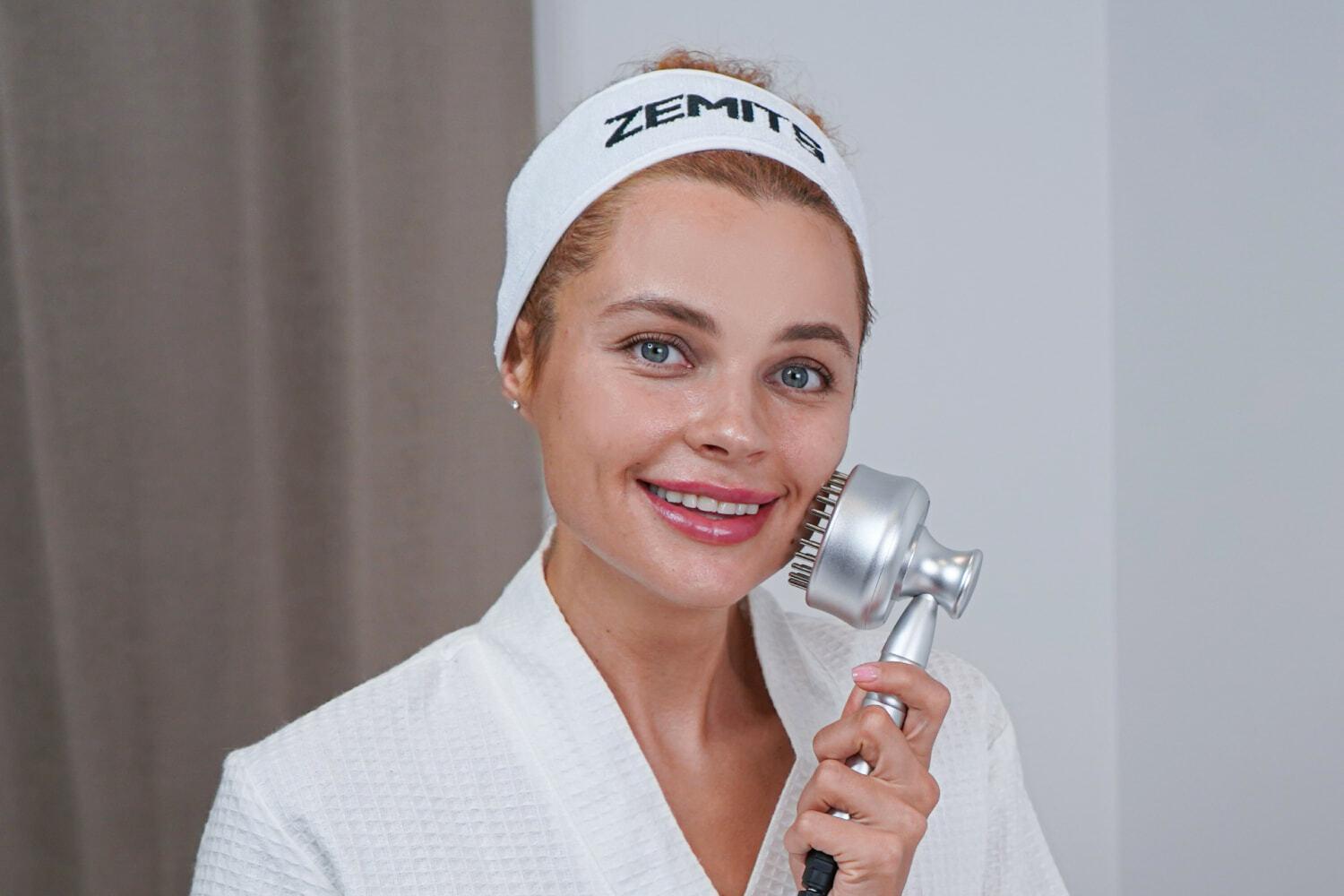 With this machine, you don't need to invest in a lot of space since there is no need to set up a different room for different treatment procedures. If you invest in two or three Multifunctional Machines, you can offer all  treatments all of the time. There is no need for additional storage and maintenance. There is no downtime in between visits. And there's one more very important bonus: it is much easier to maintain and keep the salon fresh and clean without piles of equipment and clutter.
Stay Current and Offer More
I'm sure that a quick Google search within your area will show you dozens of beauty salons and spas near you. Plus, there are now hair salons, clinics, and dental offices that offer various skin care and beauty treatments to boost profits. Clinicians can also attract your customers with fillers, Botox, and plastic surgery. They are your competition. The best multifunction facial machines will help you in this case.
Getting a Multifunction Facial System is a great way for you to keep up with current trends and offer much needed variety to your clients. This one machine you invest in can easily treat all skin types, so you won't need to say no to people with certain skin conditions. One Multifunctional machine can offer a simple soft and gentle cleansing to your younger client and simultaneously provide much more abrasive treatment procedures that would combat fine lines, wrinkles, and pigmentation to older patients. You can attract clients with a rejuvenating facial procedure and use that same machine for full body lifting and tightening treatments, as according to multifunction facial machines reviews. With this one piece of unique equipment, you can easily follow the hottest trends and never have to turn a customer away. What you need to do now is find the Best Multifunctional Machine for you.
Plan and Train
You have to plan. This is not a suggestion; it's a necessity. Understand your clients and their needs. Invest in a great administrator to be your planning partner. Answer important questions together. The ideal plan is for all of you to always be on the same page.
Let's look at some examples of exceptional planning and great product marketing. If a client calls and books a Microdermabrasion procedure and you have a high quality Multifunction Machine at your disposal, you should also offer Cold therapy, a treatment that is highly beneficial for skin after a Microdermabrasion treatment. Offer a small discount for two procedures. It is more likely that the client will spend more time while they are already in your salon than come back at a later date for the procedure.  
Educate your staff. For example, if a client comes in for a Microdermabrasion facial and Cold therapy and you see that there are some contradictions to abrasive skin care therapy, the client should be immediately offered a Steam facial and Ultrasonic skin care treatment. If you plan for such occasions and invest in a machine that offers all those procedures, you won't ever lose a client.
Consider and plan for every single situation. If you use software to save time and money, you need to invest in it, and your booking program should reflect your philosophy. The same replacement and additional treatments along with tips and detailed explanations that are available in your salon should also be offered in your online booking software.
Think Outside The Box
Do you love your Multifunction Facial Machine as much as your clients do? Partner up with your provider and start selling their products in your salon. This is a great way for your staff to earn bonuses and for you to drive up business profits. If client comes in for an Ultrasound procedure and loves it - offer him/her a portable personal Ultrasonic facial machine. You can offer those machines for at home Microdermabrasion, Facial Steamers and much more.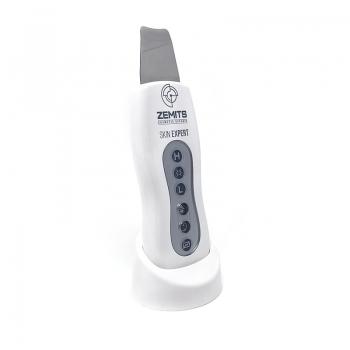 This will definitely put extra cash in your pockets. Experts have concluded that carrying various products in your salon can easily boost your profits. Book a sales presentation for the products you want to sell, educate your staff, and watch your business grow.  Plus, those monthly client maintenance visits would be much more beneficial if they spend more time taking care of their skin at home. And honestly, most of the personal machines you can sell just cost as much as the anti-aging creams we buy in stores.
Now let's review one of the Best Multifunction facial Machines on the market today. It's neither the cheapest or the most expensive; has great reviews, is very easy to use, and is highly praised by beauticians. This should just give you a taste of what is out there and how to pick the best Multifunctional Machine for you.  
Multifunctional Skin Care System
Nowadays, thanks to much needed revolutionary technological advancements in the field of skin care, we can all count on having that amazing red carpet polished glowing skin within an hour. Today, you can find all of those advancements packed in just one perfectly designed piece of equipment.
The Innocell Vita Lux is a perfect Multifunctional System for any salon or spa. With a modern aluminum tower design, it has touchscreen controls and is conveniently programmed to operate in two languages – English and Spanish. With high-quality components and attachments, this Multifunctional System offers a plethora of popular anti-aging treatments.
This Multifunction Facial System offers ozone facial steaming therapy, as well as aroma and essential oil therapy; it is equipped with a 5 diopter magnifying lamp and has hot tower cabinets with sanitizer. You can perform ultrasonic and galvanic therapy, and it has a high frequency setting with an ultrasound skin scrubber.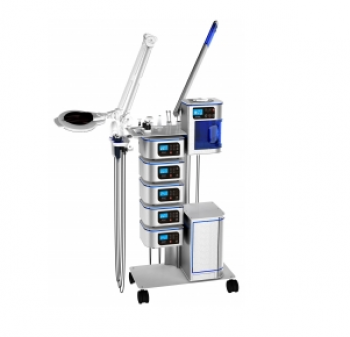 Ultrasound. Ultrasound therapy uses vibrations that quickly warm up the tissue, slightly injuring it. Injured tissue then contracts and the healing process begin. To heal, tissues boosts protein production and that results in whole line of different amazing benefits for the skin. With this safe and painless procedure, you can achieve collagen and elastin production enhancement, which is essential for all anti-aging beauty treatments. Polished, healthy-looking skin with visible pore reduction is also evident. Ultrasonic treatment eliminates dead skin cells and rids the surface of the skin of oil and dirt, resulting in dramatic pore reduction. This treatment is very gentle and completely painless. It is recommended to people with extremely sensitive skin, including those diagnosed with Rosacea. Ultrasonic treatments are proven to notably hydrate and plump up the skin. This helps fill up superficial lines and wrinkles, making them disappear. It also helps to improve skincare product penetration in your skin, reduce cellulite, and firm-up and sculpt the body. It is non-invasive procedure that isn't in any way harmful to your health, and is widely recommended and beneficial to almost everyone.
The Ultrasonic Skin Scrubber is used by beauticians for facial cleansing treatments. An Ultrasonic spatula is proven to improve blood circulation. It is designed to unclog and clean the pores, thus making them smaller. It removes dirt and excess oils, dead skin cells. This treatment also helps to reduce fine lines and wrinkles. Your skin will be smoother, shinier, and altogether healthier after constant use. Enjoy improved skin texture and that beautiful, polished look. 
Galvanic. Machine produces a gentle galvanic current. The galvanic desincrustation or galvanic cleansing treatment  is applied to deeply cleanse the dermis. It is a non-invasive skin cleansing treatment designed to facilitate deep anti-aging product injection. This eliminates small wrinkles and reduces deep lines and wrinkles on the eyelids, face and neck. It also the improves moisture content of dry skin, improves elasticity, narrows pores, and accelerates metabolic processes in cells. 
The High Frequency device improves blood circulation, activates biochemical metabolic processes of the superficial skin and below it, improves saturation with oxygen, and reduces the level of pain receptors. The brushing or mechanical peeling is a method of cleansing the superficial layer of the skin with the aid of various rotary conductors (pumice, sponges, and brushes of different rigidity). The brushing facilitates the removal and scaling of cells in superficial layer of the skin, irregularities effacement, and removal of oil preparatory glands products and makeup residue.