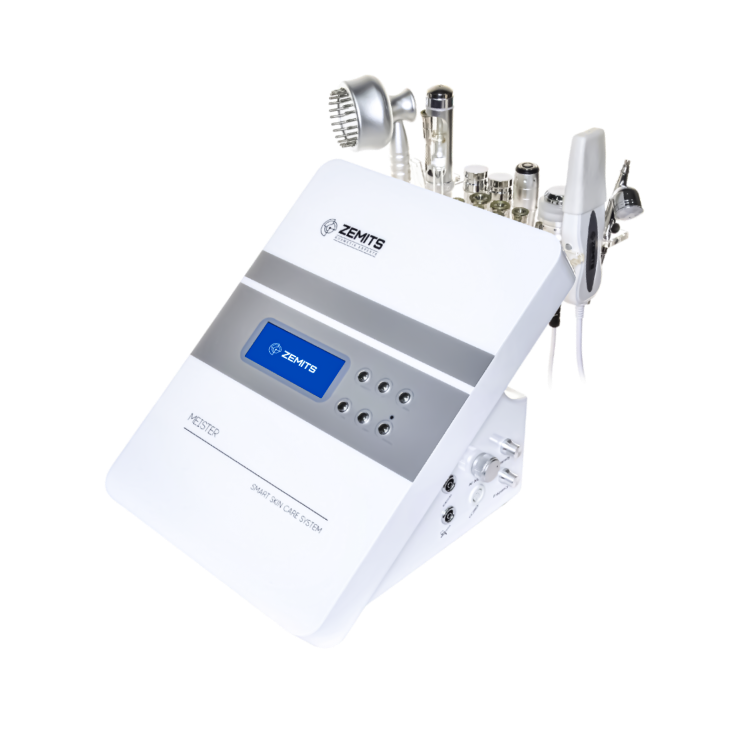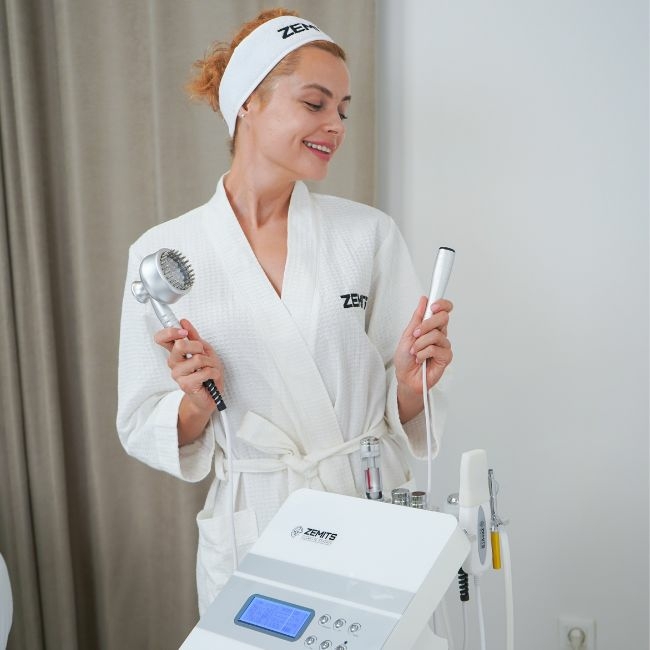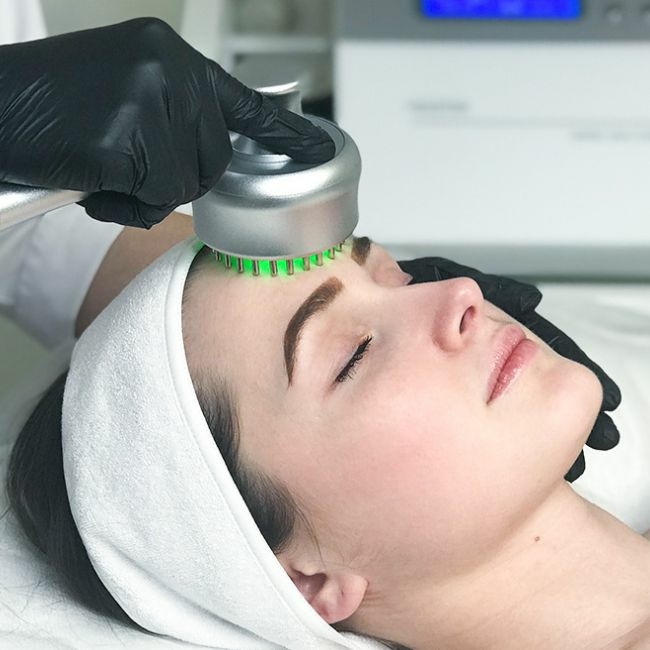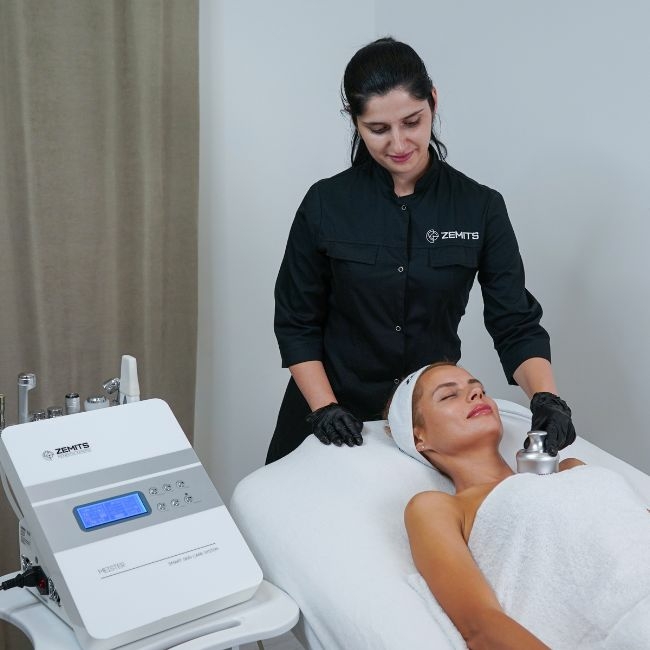 Before and After Clinical Results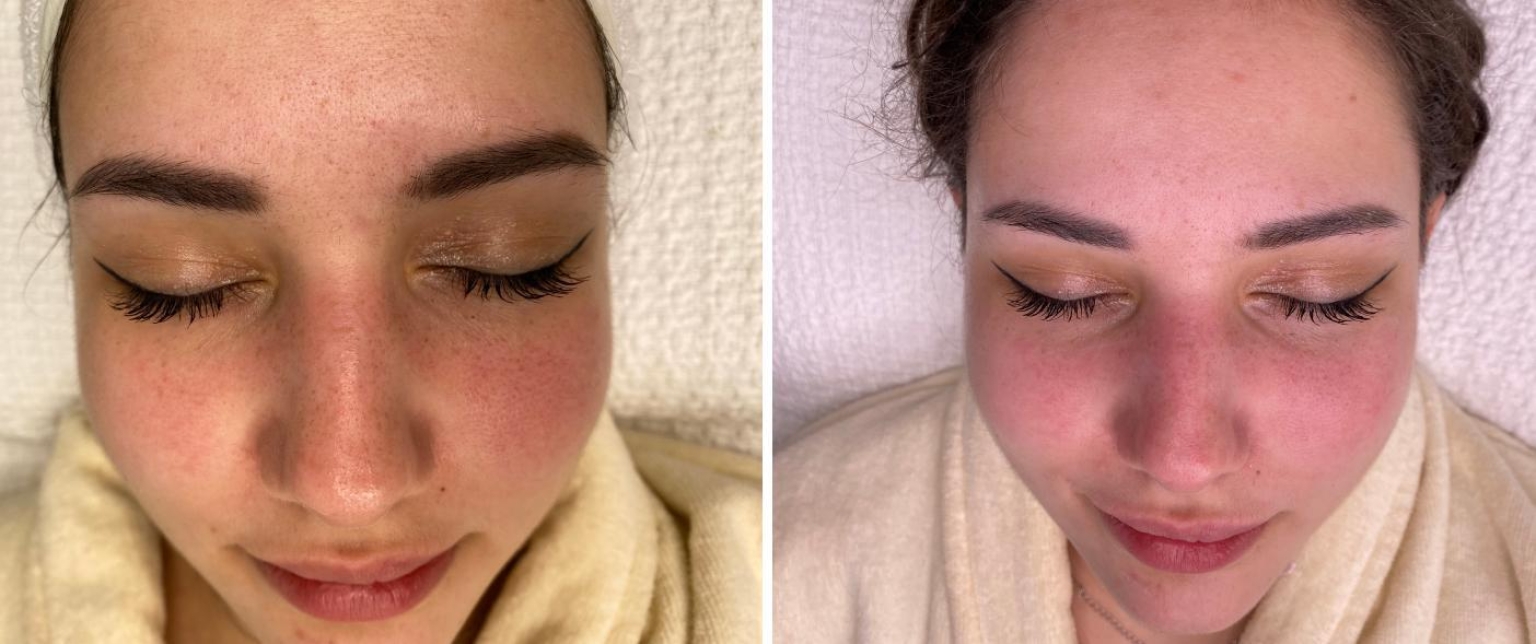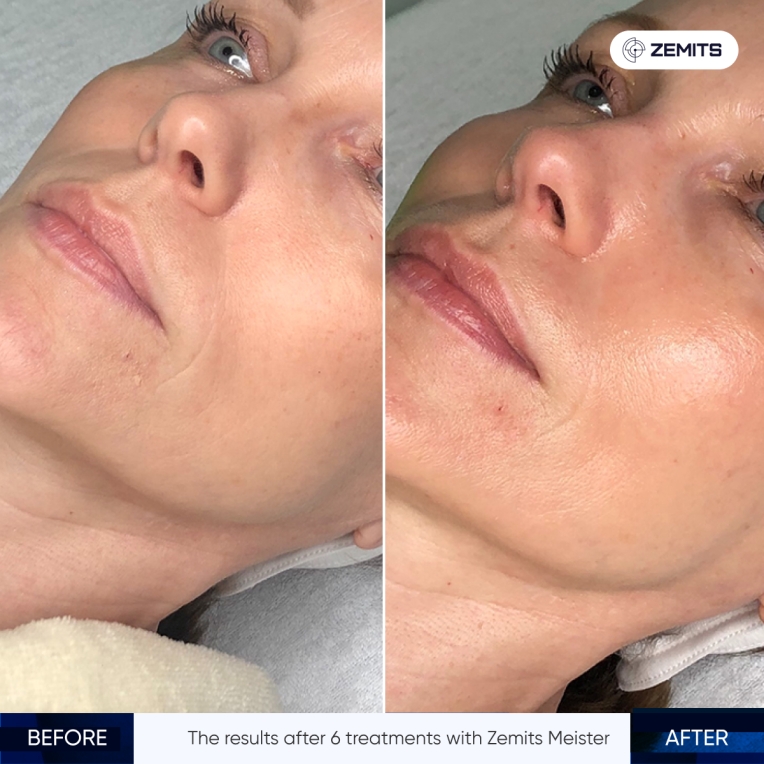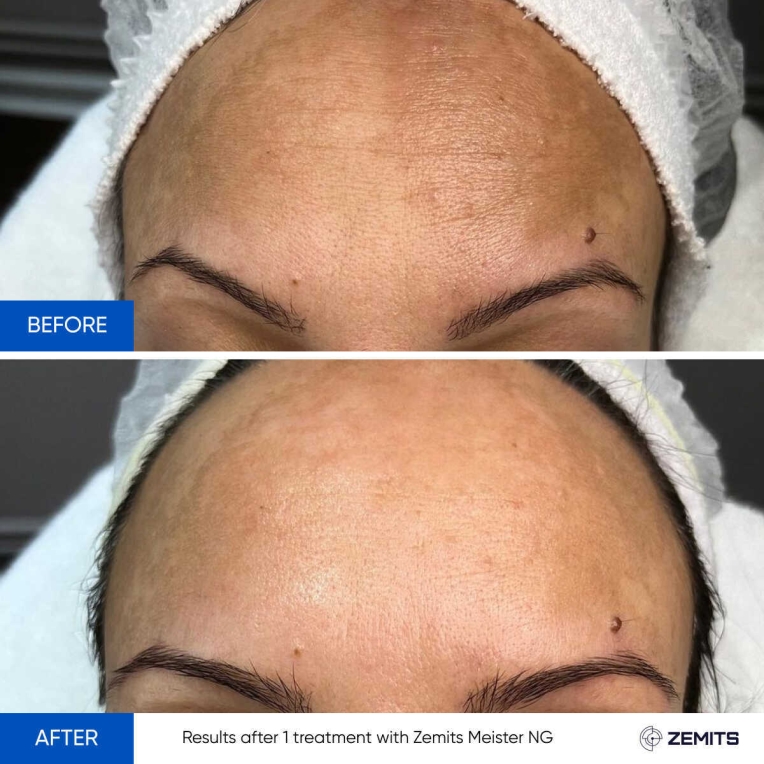 Results may vary

About
The Zemits Meister NG is a cutting-edge full-featured platform of the most advanced and effective treatments. This System combines the following modalities:
1. Diamond Microdermabrasion
2. RF

3. No-Needle MesoTherapy

4. Oxygen Infusion Therapy

5. Ultrasound Skin Scrubber

6. Vacuum Extractions

7. Cold Therapy

8. Microcurrent Therapy & LED Light Therapy
The state-of-art Zemits Technology is a unique synergy of deep knowledge and passion for skincare and beauty. Zemits Meister NG is a part of the legendary Full-Feature Aesthetic Systems line.
Watch the video with Zemits Meister NG

Diamond Microdermabrasion:
Diamond Microdermabrasion is a controlled skin abrasion treatment to exfoliate the dry dead skin cells of the stratum corneum. The Zemits Meister NG comes with a set of stainless steel wands and replaceable diamond tips with a variety of abrasion grids to address the most specific skin concerns.
Powerful though adjustable vacuum suction allows performing even deeper skin exfoliation to treat common skin concerns such as:
Uneven pigmentation
Fine lines

Clogged pores

Enlarged pores

Post-acne marks

Uneven skin texture

Excessive oiliness


Dry skin
Zemits Diamond Microdermabrasion helps to:
Increase levels of collagen and elastin production

Plump and resurface the skin
Improve absorption of skincare products
Reveal smoother and healthier skin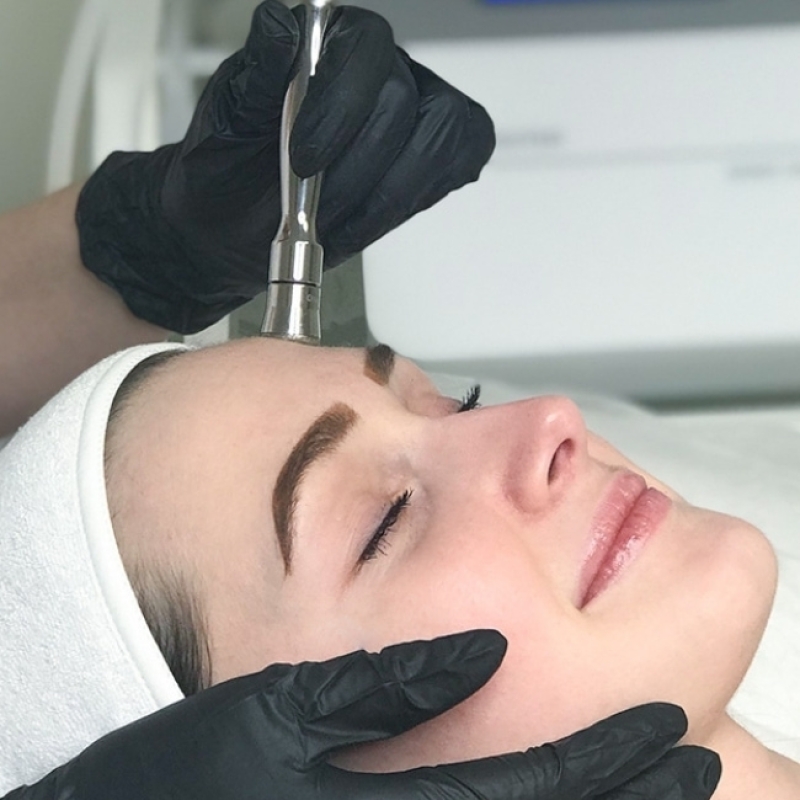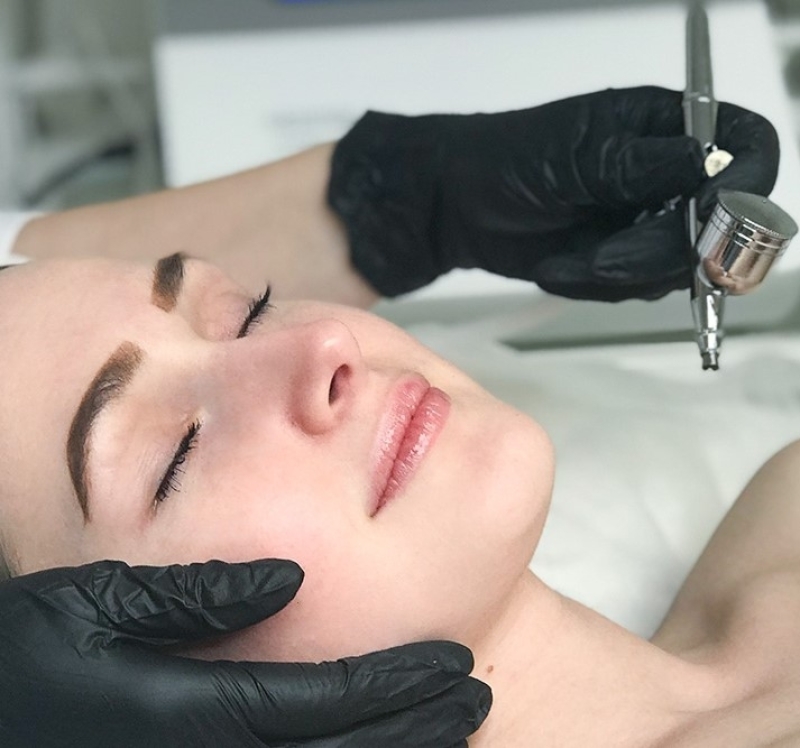 Serum Infusion
Serum infusion with Zemits Meister NG helps to hydrate the skin. This treatment allows infusing the skin with immense hydration and restoration. It provides deep skin hydration with an intense flow of Serums to stimulate skin turnover, hydrate the skin, helps to increase skin elasticity, and infuse skin with minerals and vitamins.
Serum Infusion helps to:
Increased youthful skin appearance
Smoother skin and even tone

Accelerated skin hydration


Brighter skin complexion
Oxygen Infusion is performed with one of three Z-Oxygen Serums to deliver soothing and replenishing results deep into the skin.
Radiofrequency
Zemits RF uses gentle electrical current that helps to increase skin tone and elasticity by temporary increasing local blood circulation, thus helping to improve skin cells metabolism and further production of new collagen.
Zemits RF utilizes safe and superficial current that does not affect or change the structure of the skin tissues, but helps skin to maintain its natural rejuvenation process. Zemits RF is completely non-invasive and non-aggressive for skin tissues.
Zemits RF is not intended to be used to treat any type skin disease. It is intended to be used by estheticians for cosmetic purposes only.

No-Needle MesoTherapy
This advanced, results-driven infusion therapy allows optimal product absorption into the skin.
Zemits MesoTherapy uses its special frequency of electrical pulses to hydrate the skin.
This treatment helps to increase local blood flow and helps to improve the production of natural collagen and elastin fibers, thus improving skin condition and bringing back the healthy glow.
This comfortable treatment can be performed as a complete facial, which may take about 15-20 minutes per facial area. Or as a part of the customized facial protocol with the precise treatment of the skin concerns, where it can last about 10-15 minutes.
Ultrasound Skin Scrubber Spatula
The Zemits Meister NG Ultrasound Skin Scrubber provides a unique skin cleansing and gentle exfoliating experience. Ultrasonic skin scrubbing has become a top trending facial method in recent years. The Zemits Ultrasound Spatula vibrates up to 28,000 times per minute. This rapid vibration vaporizes moisture on the surface of the skin to gently peel away the superficial layer of dead skin and sebum to reveal fresh, healthy, and glowy skin. This treatment is a great painless alternative to classical blackhead reduction.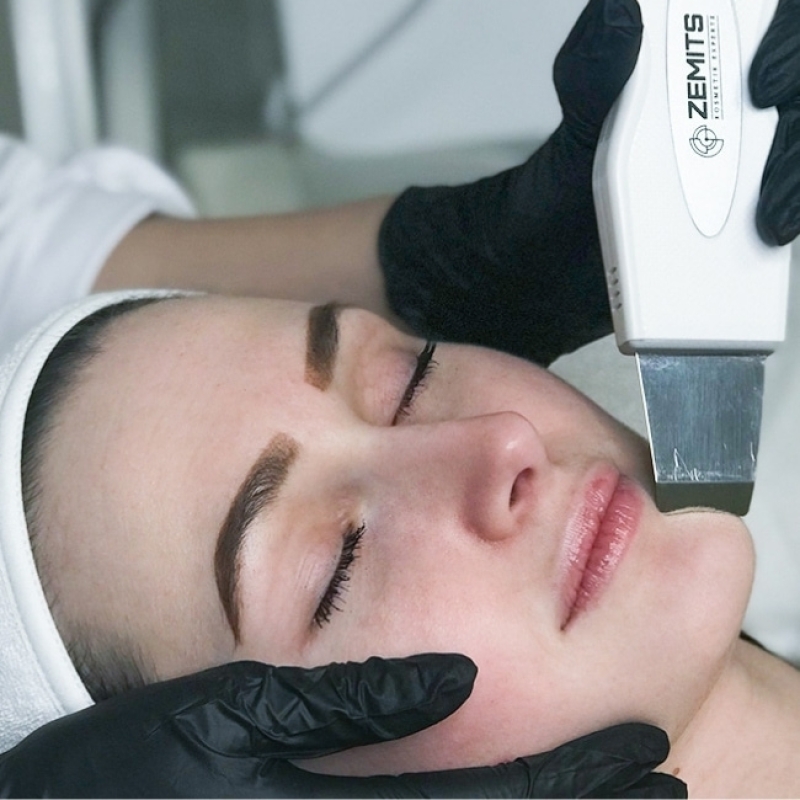 The result of skin exfoliation:
Refined pores and fewer blackheads

Hydrated and firmed skin

Deep skin hydration

Natural glowing finish post-treatment

Improved overall skin tone


Unclogged pores and reduced blackheads
Ultrasound Exfoliation is performed with one of the two Z-Hydro Serums to deliver deeper exfoliation and more effective extractions of the soften sebum.
Vacuum Extractions and Lymphatic Massage
The vacuum extractions with Zemits Meister NG provides comfortable and deep pore cleansing, powered by adjustable vacuum suction through a clear glass tube. This allows us to remove sebum from pores and extract blackheads leaving skin visibly cleaner.
By applying light vacuum suction intensity and following the lymphatic drainage directions you will be able to perform comfortable and effective facial massage.
Benefits of Zemits Meister NG Vacuum Therapy:
Cleaner pores
Fewer blackheads
Improved blood and lymphatic circulation
Reduced puffiness and edema
Toned jawline area
Lifted eyebrows
Reduced dark circles around eyes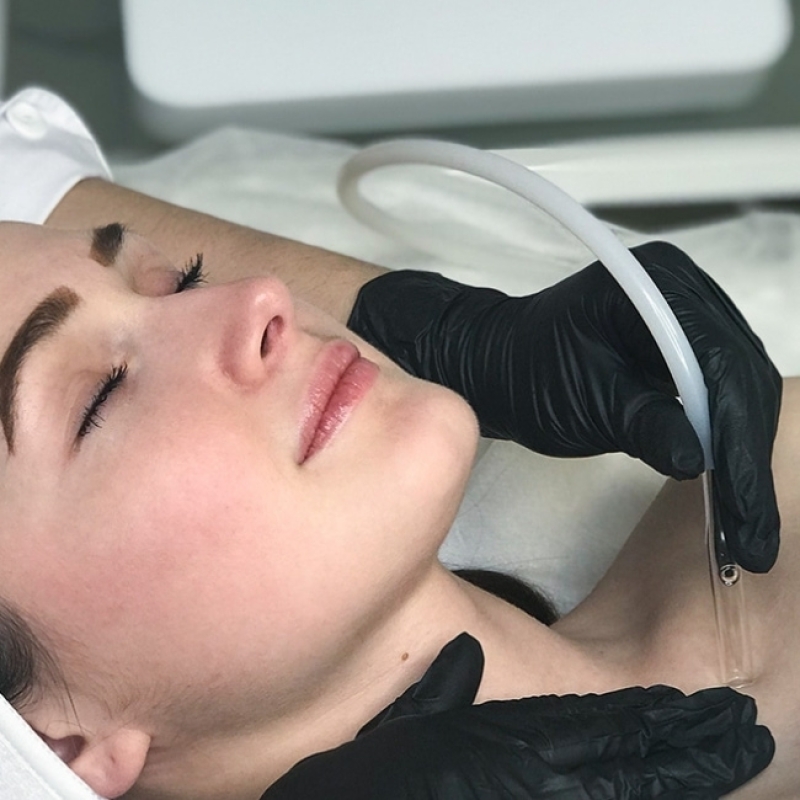 Microcurrent Therapy & LED Light Therapy
Zemits Meister NG allows to perform 3 different treatments with one modality:
Facial and Body Microcurrent
LED Light Therapy


The synergy of LED Light and Microcurrent Therapy
The Microcurrent session with Zemits Meister NG helps to:
Contour and tone the face
Fight the appearance of fine lines


Reduce the appearance of wrinkles around the eyes, lips, neck,

and forehead.
LED Therapy
The LED Light therapy with Zemits Meister NG uses 8 different colors of light. This treatment helps to reduce fine lines and wrinkles, temporarily increases blood circulation, and treats mild to moderate acne.
Zemits LED Light Therapy helps to:
Boost local blood circulation
Bring more healing nutrients to the area
Increase skin detoxification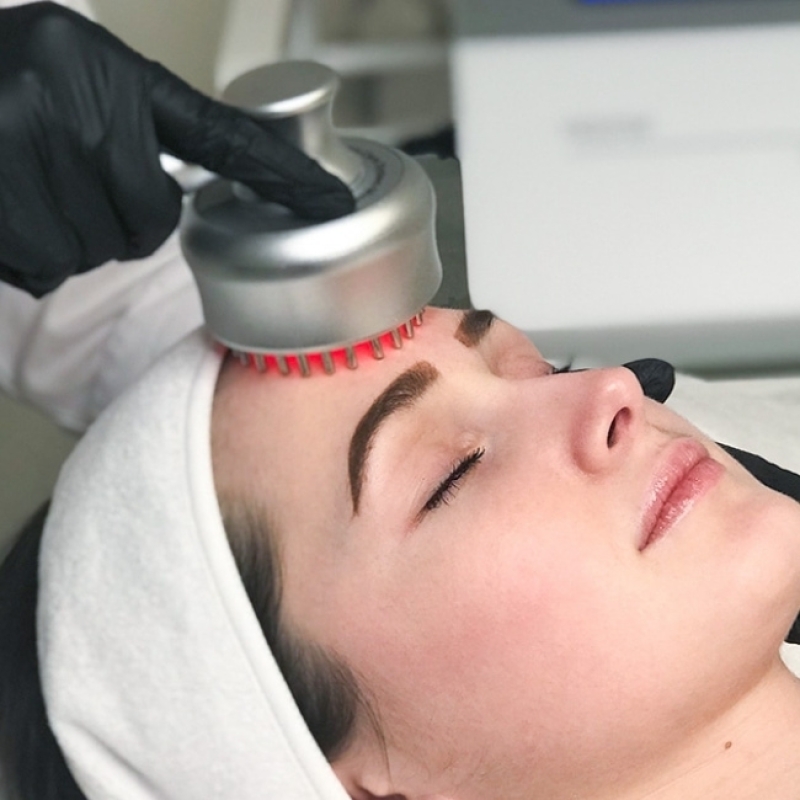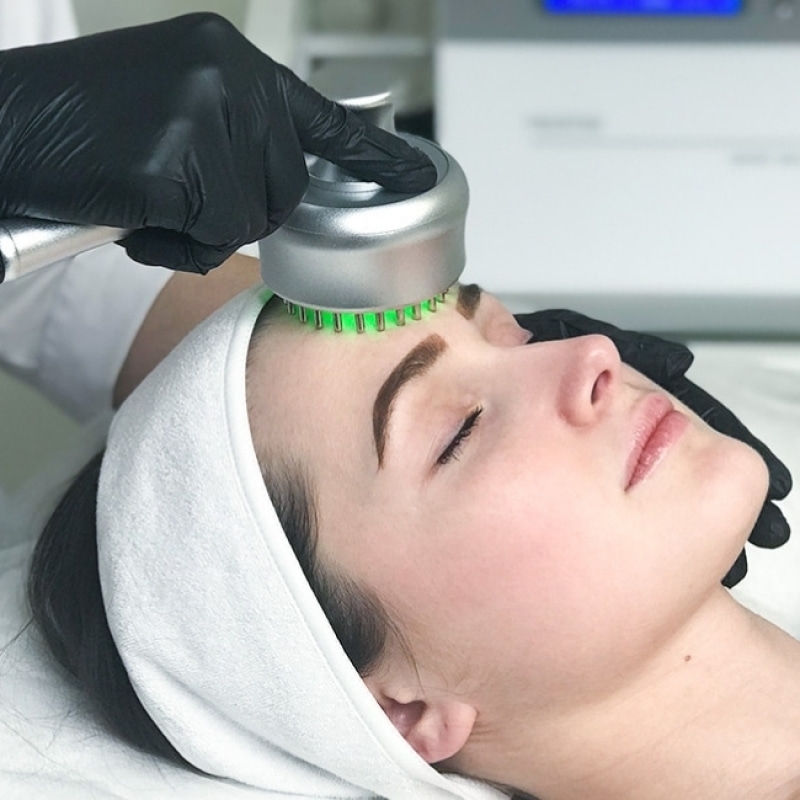 Benefits of Zemits LED Light Treatment
Pain-free treatment

Contact free

No irritation or downtime

Great treatment for all skin types and ages

Helps to treat acne and prone skin

Helps to decreases pore size

Helps to to evens skin tone

Helps to support skin immune response

Helps to to improve the overall skin condition


Helps to brighten the skin
Zemits Meister Microcurrent and LED Light Therapy is performed with:
Cold Therapy
The cold therapy helps to:
Increase blood and lymph circulation
Reduce of puffiness and visible face lifting
Decrease of pigmentation
The low temperatures enhance the shedding of dead cells on the top skin layer and bring arterial blood to expose healthy and radiant skin beneath.
Zemits Meister Cold step is performed with: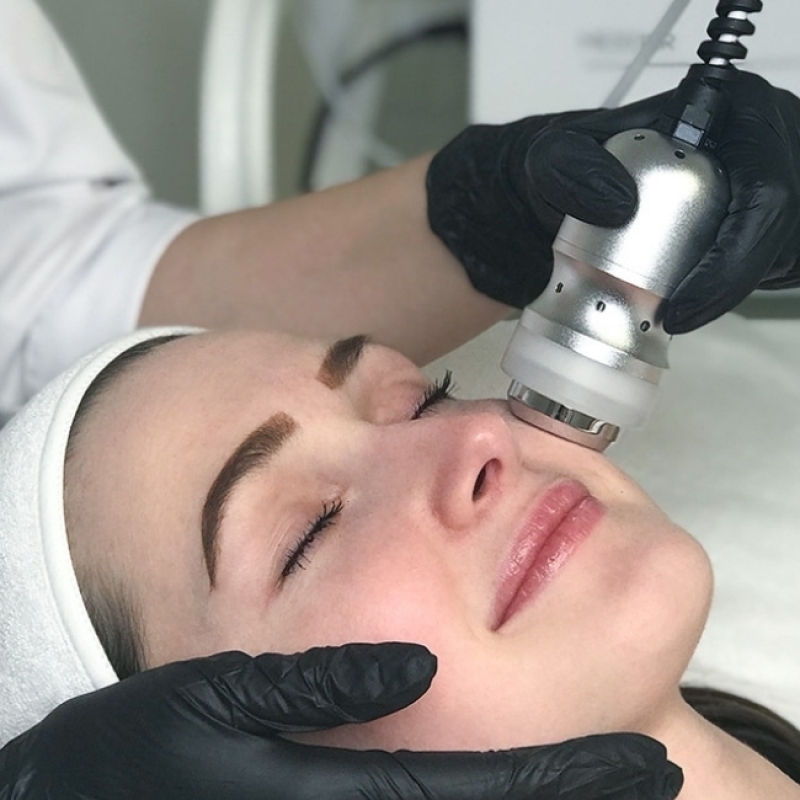 Watch the review on Zemits Meister NG

Advanced Training Program
A-Esthetic's certified educators have 30+ years of experience.
With our combined experience, we have created the most complete and advanced online training course.
You will have completely FREE access to the customized online training course and Q&A session with our educators.
We will provide you with the Certificate of Completion after you successfully complete your training course.
This esthetic device is intended for cosmetic use only. This esthetic device is not intended to be used to treat or diagnose any medical condition.
This esthetic device is intended to be used by estheticians and skincare providers. This esthetic device is not intended to be used by doctors or healthcare providers.
This esthetic device is not intended to be used in medical nor surgical purposes. This esthetic device does not affect the structure of deep skin tissues.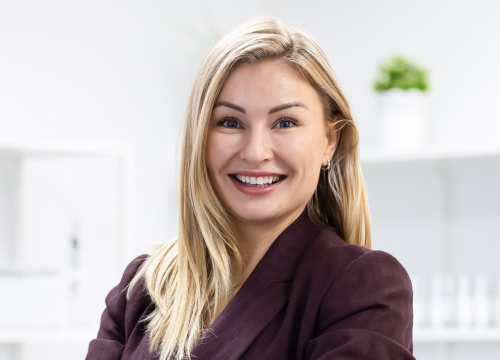 Financing Programs - More opportunities for your business
Interest-Free Financing and Flexible Payment Options. No credit, no problem!
Financing Programs

Learn More

Advanced Training Program
A-Esthetic offers the most advanced and comprehensive complimentary Advanced Online Training Course with every purchase of Zemits and Oomnex equipment..
Training Program

Learn More
Our clients Worldwide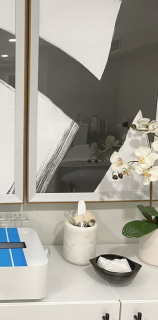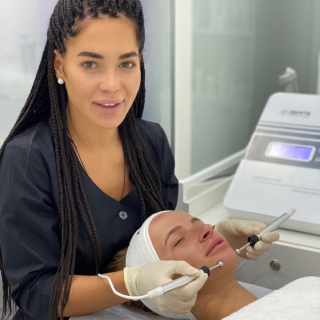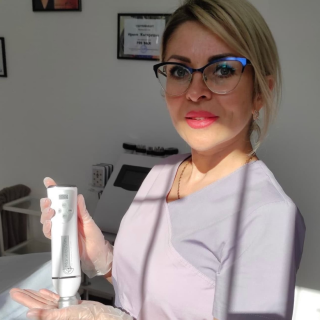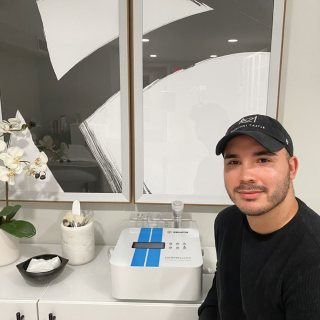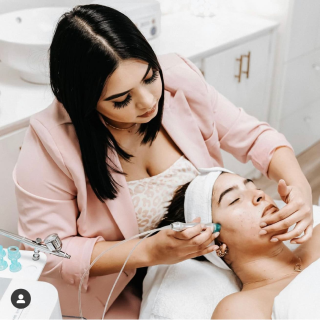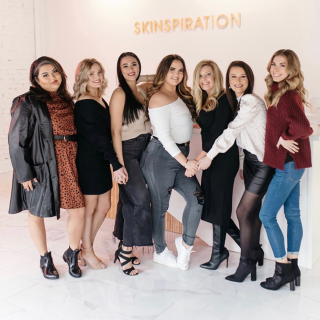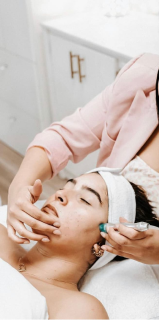 Advance-Esthetic is dedicated to providing you with the finest MedSpa Equipment to tailor a wide variety of your needs. Our mission is to support your MedSpa to boost your business with the highest quality products, outstanding customer service and a lifetime of client support.
Advance-Esthetic.us delivers to the following states: Alabama, Alaska, Arkansas, Arizona, California, Colorado, ...

Connecticut, Delaware, Florida, Georgia, Hawaii, Idaho, Illinois, Indiana, Iowa, Kansas, Kentucky, Louisiana, Maine, Maryland, Massachusetts, Michigan, Minnesota, Mississippi, Missouri, Montana, Nebraska, Nevada, New Hampshire, New Jersey, New Mexico, New York, North Carolina, North Dakota, Ohio, Oklahoma, Oregon, Pennsylvania, Rhode Island, South Carolina, South Dakota, Tennessee, Texas, Utah, Vermont, Virginia, Washington, West Virginia, Wisconsin, Wyoming
© 2021 DISCLAIMER: All information within the A-esthetic.us website and all other marketing materials are made only for informational and educational purposes. A-Esthetic products and equipment have not been tested or approved or any government entity for treatments of illnesses or diseases. Use at your own risk.
Advance-Esthetic does not accept any liability for inaccurate information on our website. It is the responsibility of the client to check the accuracy of all information provided and to confirm prior to and upon purchase of *qualifying Zemits equipment including but not limited to the conditional offer of marketing materials and other such offers for the defined brands. Zemits only. Marketing Materials are exclusively for Zemits branded machines only... Not applicable with Venus, Innocell, or other non Zemits branded equipment, ETC., Definitions: Qualified: Zemits Branded Equipment only