We speak English Мы говорим по-русски Hablamos Español
Microcurrent machine Nevada A04
Free shipping
25%
Array ( [id] => 1549 [name] => Microcurrent machine Nevada A04 [shortname] => Microcurrent A04 [artikul] => 18016 [price] => 592.5 [discount] => 25 [price_form] => $ 592.50 [prod_price] => 790 [prod_price_form] => $ 790.00 [currency] => $ [url] => microcurrent-a04 [ico] => Array ( [mini] => https://advance-esthetic.us/userdata/modules/wproducts/product/mini/11256.jpg [cart] => https://advance-esthetic.us/userdata/modules/wproducts/product/cart/11256.jpg [big] => https://advance-esthetic.us/userdata/modules/wproducts/product/big/11256.jpg [main] => https://advance-esthetic.us/userdata/modules/wproducts/product/main/11256.jpg [quick] => https://advance-esthetic.us/userdata/modules/wproducts/product/quick/11256.jpg [catalog] => https://advance-esthetic.us/userdata/modules/wproducts/product/catalog/11256.jpg [catalogIco] => https://advance-esthetic.us/userdata/modules/wproducts/product/catalogIco/11256.jpg ) [out_currency_info] => Array ( [id] => sys_currencies_usd [rate] => 1 [rndp] => 0.01 [rnds] => 0.01 [short] => $ [left] => $ [digp] => 2 [digs] => 2 ) [stock] => Available [onhand] => 5 [minqty] => 0 [stockqty] => 5 [prodtype] => wprod_prodtypes_prod [autname] => 0 [preorder] => 0 [manufacter] => Nevada Spa [rating] => 5 [comments] => 1 [photos] => 0 [category] => 336 [categoryname] => Microcurrent machines [reviews] => 0 [features] => 0 [commentsm] => (1) [photosm] => [photosmm] => [reviewsm] => [featuresm] => [options] => Array ( ) [meta_title] => Microcurrent machine Nevada A04 for sale. Buy at the best price in USA. Advance-Esthetic.US [meta_description] => Microcurrent machine Nevada A04 for sale in USA. Reviews, results and feedbacks. Prices from the direct importer. [meta_keywords] => [pagetitle] => Microcurrent machine Nevada A04 [isfile] => [download] => [downloads] => 0 [filename] => [filesize] => 0 [updated] => [specname] => 602 [color] => 0 [vip] => [lineupid] => 0 [lineup] => Array ( ) [latitude] => 0 [longitude] => 0 [description] =>
Microcurrent machine Nevada A04 is a professional equipment fot beauty salon or facial room.
The Microcurrent Therapy is a method that uses low impulse electric current. The principle of microcurrents influence is based upon the recovery of normal intrinsic cellular metabolism that is the supply of cells with nutritional substances due to influence over muscle fibers.
The micromassage enables to recover muscle tone and to reduce deep wrinkles, to reduce oedema to improve ATP synthesis, to prepare skin for plastic surgery and abrasive procedures, to diffuse the impact of botox in case of hypercorrection.
Microcurrent facial rejuvenation allows for the delivery of low intensity, sub sensory electrical impulses (one millionth of an ampere) to the face which in turn triggers:
A chemical reaction in the myofibrils (muscle filaments making up the muscle fibers) which brings about muscle contraction;
Increases the production of collagen and elastin(proteins found in the muscles, bones and elastic tissues);
Increase in the cellular energy (known as ATP-Adenosine triphosphate), and an increased oxygen level in the epidermis and dermis of the skin making the skin firmer.
3 pairs for handpieces:
discs - for body

balls - for face and neck

sticks - for zone around eyes

gloves for face and body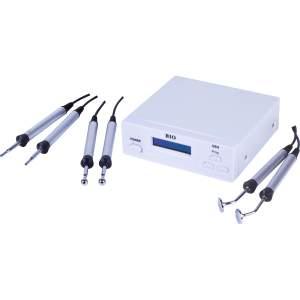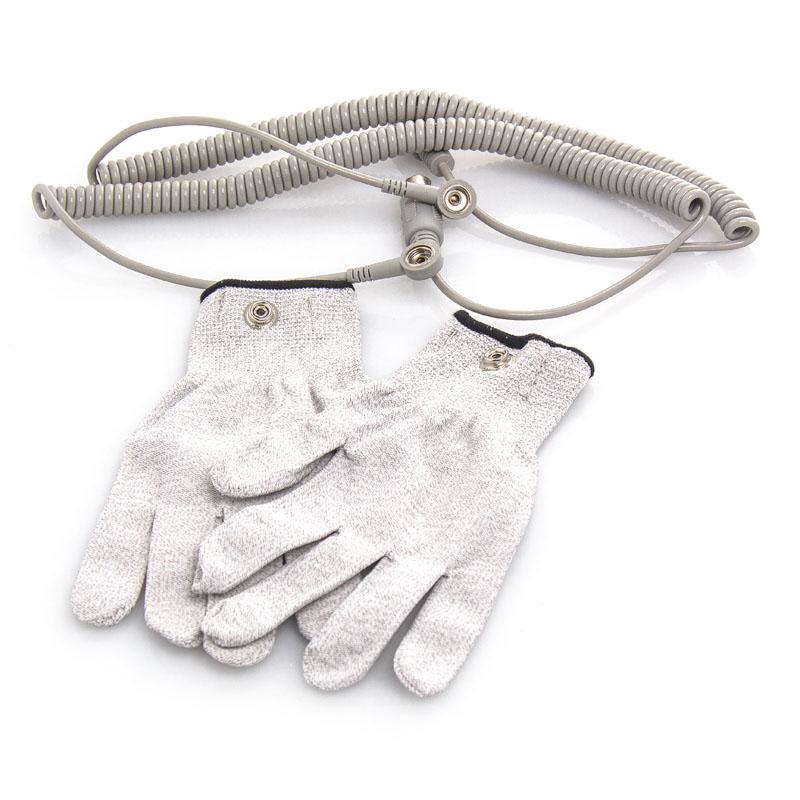 Easy adjustable intensity
4 automatic treatment programs: body/ breast/ face/ eyes
Benefits of Microcurrent machine Nevada A04:
Powerful microcurrent treatment;
convinient control panel;
Portable size- easy to transport;
2 years warranty;
Free training availible.
Package Dimensions: 5.5"H x 9.9"L x 9.1"D;
Technival Specifications:
Transformer Voltage: 15V;
Current output force: 0-50mA;
Input frequency: 60 Hz;
Input power: 15 Watt;
[estatetype] => 0 [baths] => 0 [beds] => 0 [adults] => 0 [children] => 0 [area] => 0 [manager] => 0 [address] => [published] => 1 [photoview] => [tags] => Array ( ) [showprotocolprocedure] => 3 [present] => Array ( ) [label] => Array ( [show] => 1 [text] => freeShipping [type] => freeShipping ) [labelFreeShipping] => Array ( [show] => 1 [text] => freeShipping [type] => freeShipping ) [additionalPlugin] => Array ( [ProductListFreeShipingLabelget] => Array ( ) ) [button] => )
Live Chat - We Are Online!
| | |
| --- | --- |
| Brand: | Nevada Spa |
| Rating: | |
Free Delivery For Select Items

We ship our products by USPS/DHL/UPS/freight companies. Items marked "Free Delivery" are delivered by mainland with no freight charges.

We Are FDA Registered

Advance Esthetic LLC is an FDA-registered company. All products imported by Advance Esthetic are FDA registered, properly tested and approved.

Beauty Advisory Service

Advance Esthetic has been partnering with experienced beauticians and health care specialist from Europe, America and Asia for several years. During these years we have researched and inspected variety of different equipments and treatment methods. We will gladly share with you all the knowledge we gained over the years in this industry.

Huge Selection

We search across hundreds of manufacturers to offer you only the best and most innovative products and create life changing results for your customer.
Microcurrent machine Nevada A04 is a professional equipment fot beauty salon or facial room.

The Microcurrent Therapy is a method that uses low impulse electric current. The principle of microcurrents influence is based upon the recovery of normal intrinsic cellular metabolism that is the supply of cells with nutritional substances due to influence over muscle fibers.
The micromassage enables to recover muscle tone and to reduce deep wrinkles, to reduce oedema to improve ATP synthesis, to prepare skin for plastic surgery and abrasive procedures, to diffuse the impact of botox in case of hypercorrection.

Microcurrent facial rejuvenation allows for the delivery of low intensity, sub sensory electrical impulses (one millionth of an ampere) to the face which in turn triggers:

A chemical reaction in the myofibrils (muscle filaments making up the muscle fibers) which brings about muscle contraction;
Increases the production of collagen and elastin(proteins found in the muscles, bones and elastic tissues);
Increase in the cellular energy (known as ATP-Adenosine triphosphate), and an increased oxygen level in the epidermis and dermis of the skin making the skin firmer.

3 pairs for handpieces:

discs - for body

balls - for face and neck

sticks - for zone around eyes

gloves for face and body 

Easy adjustable intensity

4 automatic treatment programs: body/ breast/ face/ eyes

Benefits of Microcurrent machine Nevada A04:

Powerful microcurrent treatment;
convinient control panel;
Portable size- easy to transport;
2 years warranty;
Free training availible.

Package Dimensions: 5.5"H x 9.9"L x 9.1"D;

Technival Specifications:

Transformer Voltage: 15V;

Current output force: 0-50mA;

Input frequency: 60 Hz;

Input power: 15 Watt;

 

Send us a message if you have any questions

Thank you for your message

Microcurrent machine Nevada A04

Live Chat - We Are Online!

Please, leave us your feedback