We speak English Мы говорим по-русски Hablamos Español
Nue Fusion 200 With LED Light Therapy
Array ( [id] => 1808 [name] => Nue Fusion 200 With LED Light Therapy [shortname] => Nue Fusion 200 With LED Light Th [artikul] => 28001 [price] => 3295 [discount] => 0 [price_form] => $ 3,295.00 [prod_price] => 3295 [prod_price_form] => $ 3,295.00 [currency] => $ [url] => nue-fusion-200-with-led-light-therapy [ico] => Array ( [mini] => https://advance-esthetic.us/userdata/modules/wproducts/product/mini/11916.jpg [cart] => https://advance-esthetic.us/userdata/modules/wproducts/product/cart/11916.jpg [big] => https://advance-esthetic.us/userdata/modules/wproducts/product/big/11916.jpg [main] => https://advance-esthetic.us/userdata/modules/wproducts/product/main/11916.jpg [quick] => https://advance-esthetic.us/userdata/modules/wproducts/product/quick/11916.jpg [catalog] => https://advance-esthetic.us/userdata/modules/wproducts/product/catalog/11916.jpg [catalogIco] => https://advance-esthetic.us/userdata/modules/wproducts/product/catalogIco/11916.jpg ) [out_currency_info] => Array ( [id] => sys_currencies_usd [rate] => 1 [rndp] => 0.01 [rnds] => 0.01 [short] => $ [left] => $ [digp] => 2 [digs] => 2 ) [stock] => Available [onhand] => 5 [minqty] => 0 [stockqty] => 5 [prodtype] => wprod_prodtypes_prod [autname] => 0 [preorder] => 0 [manufacter] => Skin for life [rating] => 0 [comments] => 0 [photos] => 0 [category] => 336 [categoryname] => Microcurrent machines [reviews] => 0 [features] => 0 [commentsm] => [photosm] => [photosmm] => [reviewsm] => [featuresm] => [options] => Array ( ) [meta_title] => Nue Fusion 200 With LED Light Therapy for sale. Buy at the best price in USA. Advance-Esthetic.US [meta_description] => Nue Fusion 200 With LED Light Therapy for sale in USA. Reviews, results and feedbacks. Prices from the direct importer. [meta_keywords] => [pagetitle] => Nue Fusion 200 With LED Light Therapy [isfile] => [download] => [downloads] => 0 [filename] => [filesize] => 0 [updated] => [specname] => 0 [color] => 0 [vip] => [lineupid] => 0 [lineup] => Array ( ) [latitude] => 0 [longitude] => 0 [description] =>
Nue Fusion 200 With LED Light Therapy is a cosmetic device designed for professional work in a beauty salon or facial room.
Functions of Nue Fusion 200 With LED Light Therapy:
LED Light Therapy brings an enhanced therapy result that has been researched from NASA.gov, which recognizes cell division increased by ATP (adenosine triphosphate) and improves stimulation for continuous cellular regeneration.  
RED LED Light Therapy Hand Piece – is the first activating response of ATP (adenosine triphosphate) to promote cellular growth, which encourages wound healing. This RED LED Light Therapy has two different lights: RED LED Light is 680nm and Invisible Light (infra – red) 880nm.
BLUE LED Light Therapy Hand Piece – is used for oily, troubled skin, and blemished skin conditions.
Both of our large LED handpieces are designed for optimal coverage with 30 bulbs with 5 infra-red lights.
BLUE LED Light Therapy is applied after the RED LED Light for minimum 10 minutes and maximum 15 minutes. Most licensed professionals see a tremendous result when managing oily and active skin conditions. BLUE LED Lights have 460nm and 5 invisible bulbs of infra – red ranging from 880nm.
LED Benefits:
Safe and effective for any skin type;
Comfortable, non-invasive, no down time, quick, convenient & adaptable;
Ability to use a variety of hand pieces to treat various skin types and conditions and increase your service offerings substantially;
High profit return, no consumable.
Features of Nue Fusion 200 With LED Light Therapy:
Pre-programmed i/c (integrated circuit);
Microprocessor controlled digital systems;
Non-invasive;
Anti-aging benefits without down time;
Performed in a series for optimal results;
2,000 variations of pre-set programmes;
Effective pulsed microcurrents with no polarization effect;
Progressive not aggressive treatment;
Cumulative results;
Power: 115 volts, 50/60 Hz.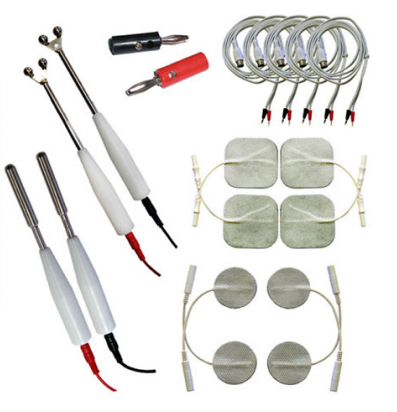 Product Dimensions: 7"H x 16"L x 14"D.
N. WT - 12 lbs.
[estatetype] => 0 [baths] => 0 [beds] => 0 [adults] => 0 [children] => 0 [area] => 0 [manager] => 0 [address] => [published] => 1 [photoview] => [tags] => Array ( ) [showprotocolprocedure] => 3 [present] => Array ( ) [button] => )
Free Delivery For Select Items

We ship our products by USPS/DHL/UPS/freight companies. Items marked "Free Delivery" are delivered by mainland with no freight charges.

We Are FDA Registered

Advance Esthetic LLC is an FDA-registered company. All products imported by Advance Esthetic are FDA registered, properly tested and approved.

Beauty Advisory Service

Advance Esthetic has been partnering with experienced beauticians and health care specialist from Europe, America and Asia for several years. During these years we have researched and inspected variety of different equipments and treatment methods. We will gladly share with you all the knowledge we gained over the years in this industry.

Huge Selection

We search across hundreds of manufacturers to offer you only the best and most innovative products and create life changing results for your customer.
Nue Fusion 200 With LED Light Therapy is a cosmetic device designed for professional work in a beauty salon or facial room.

Functions of Nue Fusion 200 With LED Light Therapy:

LED Light Therapy brings an enhanced therapy result that has been researched from NASA.gov, which recognizes cell division increased by ATP (adenosine triphosphate) and improves stimulation for continuous cellular regeneration.  

RED LED Light Therapy Hand Piece – is the first activating response of ATP (adenosine triphosphate) to promote cellular growth, which encourages wound healing. This RED LED Light Therapy has two different lights: RED LED Light is 680nm and Invisible Light (infra – red) 880nm.

BLUE LED Light Therapy Hand Piece – is used for oily, troubled skin, and blemished skin conditions.

Both of our large LED handpieces are designed for optimal coverage with 30 bulbs with 5 infra-red lights.

BLUE LED Light Therapy is applied after the RED LED Light for minimum 10 minutes and maximum 15 minutes. Most licensed professionals see a tremendous result when managing oily and active skin conditions. BLUE LED Lights have 460nm and 5 invisible bulbs of infra – red ranging from 880nm.

LED Benefits:

Safe and effective for any skin type;
Comfortable, non-invasive, no down time, quick, convenient & adaptable;
Ability to use a variety of hand pieces to treat various skin types and conditions and increase your service offerings substantially;
High profit return, no consumable.

Features of Nue Fusion 200 With LED Light Therapy:

Pre-programmed i/c (integrated circuit);
Microprocessor controlled digital systems;
Non-invasive;
Anti-aging benefits without down time;
Performed in a series for optimal results;
2,000 variations of pre-set programmes;
Effective pulsed microcurrents with no polarization effect;
Progressive not aggressive treatment;
Cumulative results;
Power: 115 volts, 50/60 Hz.

Product Dimensions: 7"H x 16"L x 14"D.

N. WT - 12 lbs.

Send us a message if you have any questions

Thank you for your message

Nue Fusion 200 With LED Light Therapy

$ 3,295.00

Please, leave us your feedback