We speak English Hablamos Español Falamos portugues Мы говорим по-русски
Showroom Visits by Appointment Only
Exclusive distributor of Zemits in the US
Worldwide Shipping
---
OOMNEX TriniForma Body Contouring Vacuum RF System
Disclaimer
This esthetic device is intended for cosmetic use only. This esthetic device is not intended to be used to treat or diagnose any medical condition.
This esthetic device is intended to be used by estheticians and skincare providers. This esthetic device is not intended to be used by doctors or healthcare providers.
This esthetic device is not intended to be used in medical nor surgical purposes. This esthetic device does not affect the structure of deep skin tissues.
OOMNEX TriniForma is a powerful body sculpting device by OOMNEX.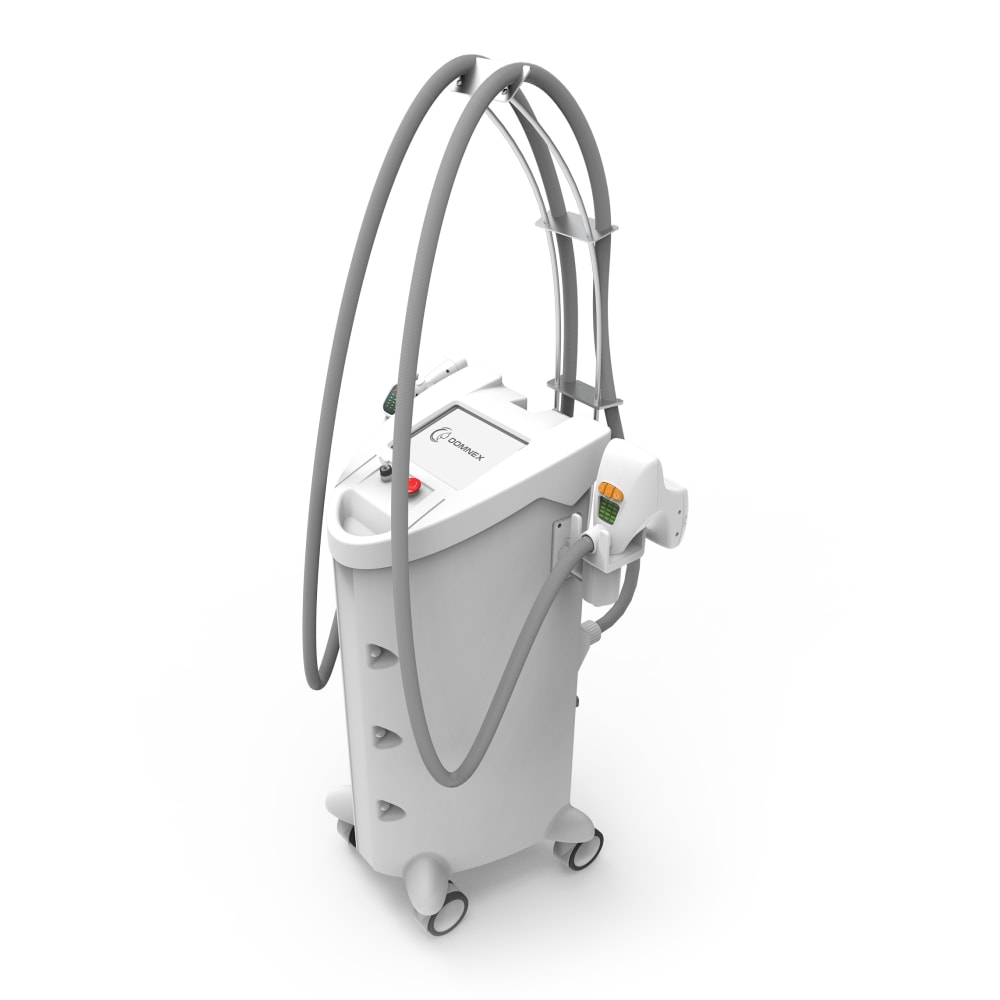 OOMNEX TriniForma is a combination of effective RF skin tightening and deep tissue vacuum massage that simulates the elimination of localized fat deposits as well as the synthesis of new collagen and elastin fibers.
OOMNEX TriniForma aids in:
localized fatty cell reduction

skin laxity

body circumference reduction

and general skin structure and texture improvement.

The OOMNEX TriniForma is a non-invasive body contouring procedure that is widely regarded for its visible benefits that may be seen after just one session!
The OOMNEX TriniForma:
improve skin elasticity and body volume

diminishes symptoms of cellulite

and improves the texture of the skin by combining InfraRed light, RadioFrequency therapy, and Vacuum Technology.
RF energy travels faster and deeper into the skin because of simultaneous application of Vacuum + Rollers+ RF, which are combined the advanced design of the headpiece.
The 10mHz Bipolar Radio Frequency heats the fat tissues in the layer 0.5-1.5cm beneath the skin, boosting local blood and lymphatic circulation, stimulating the formation of new collagen and elastin, and reducing the appearance of cellulite and saggy skin.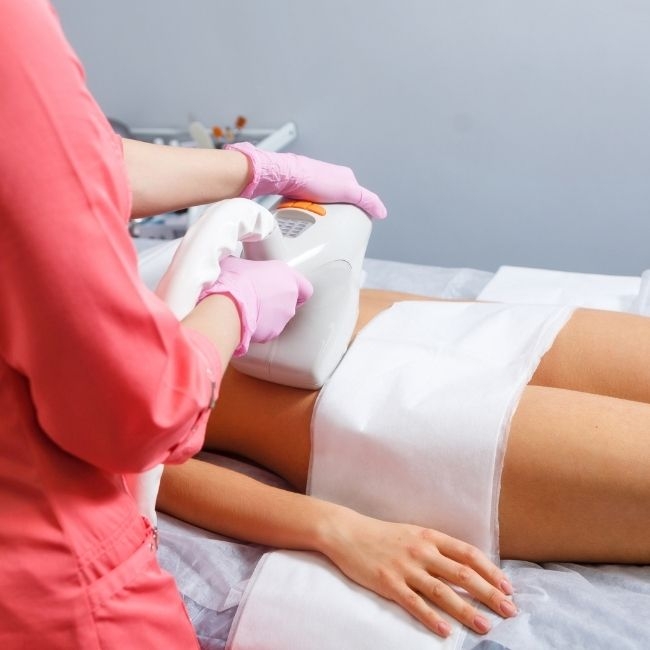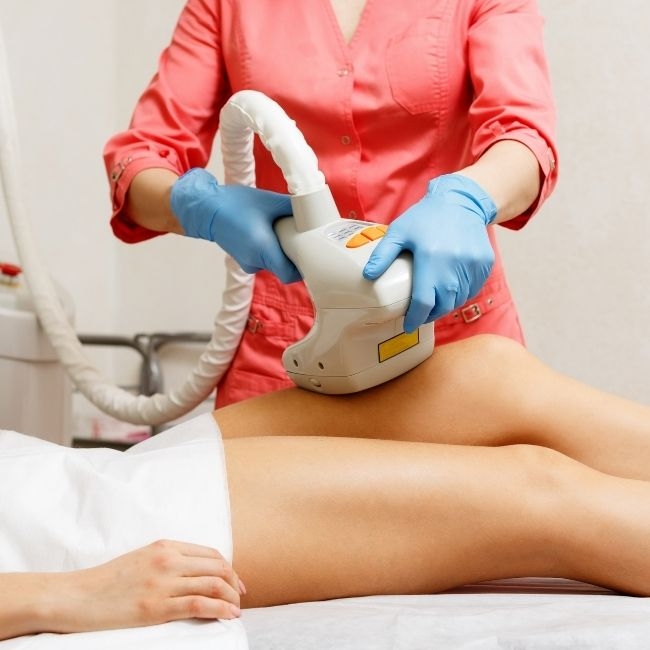 The OOMNEX TriniForma uses four separate technologies to provide dramatic and astonishing results.
The following are two handpieces:
Radiofrequency improves the texture of the skin by stimulating collagen formation.

Infrared energy is helps to improve skin elasticity increase cell metabolism.

Vacuum therapy helps to reduce cellulite appearance, increase blood circulation and body detoxification.

Roller massage helps to decrease cellulite, drastically improves lymphatic drainage.
OOMNEX TriniForma Benefits
Reduces body circumference

Reduces cellulite appearance

Targets localized fat deposits

Helps to contour body silhouette

Improves skin elasticity and tightens skin

Pain free treatment with no down time 

Perfect as a lymphatic drainage at post surgical recovery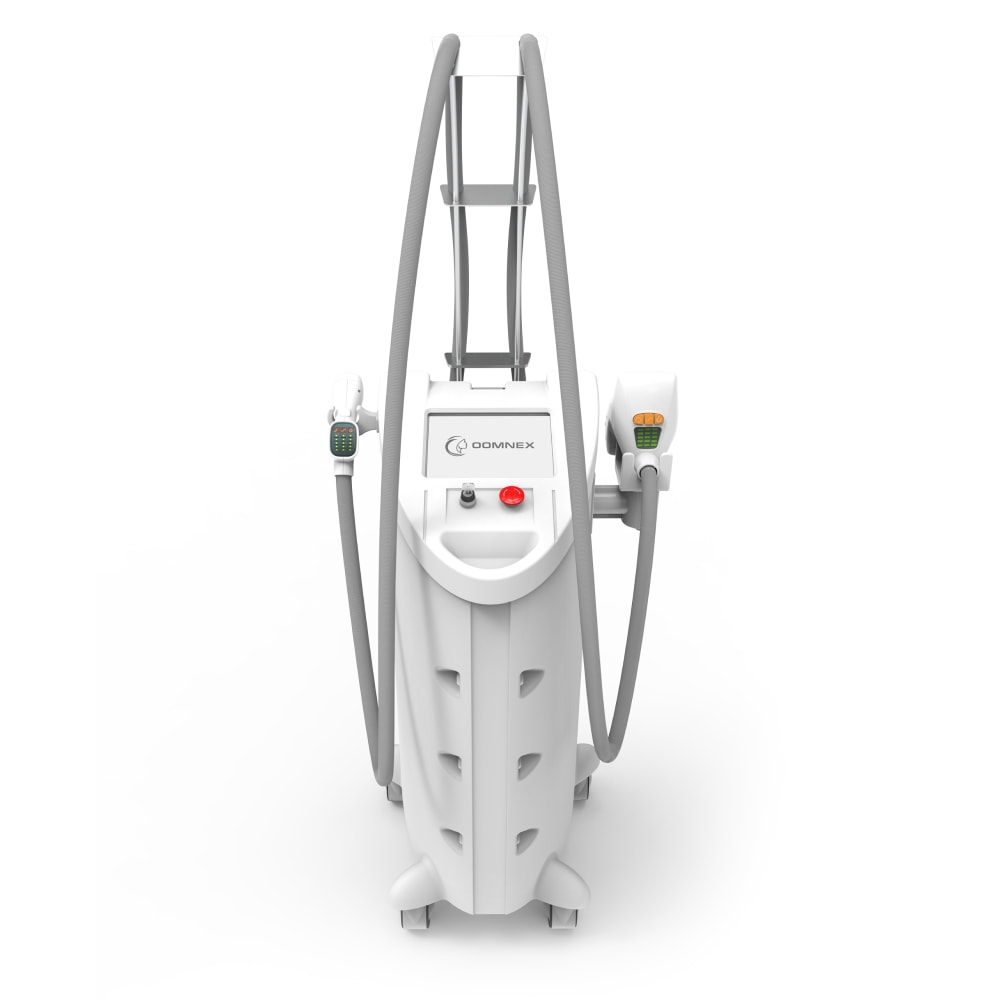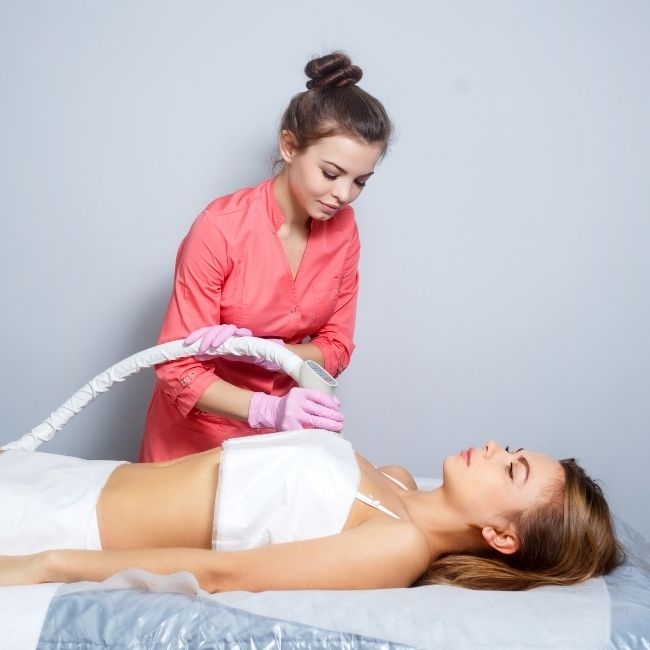 When you press the trigger, a vacuum coupling and massage action is activated. Infrared light and radiofrequency energy are emitted in the meantime.
This amazing synergetic action drastically enhances blood circulation and lymphatic drainage.
All of these modifications lead to a circumferential reduction of the treated area, a reduction in apparent cellulite, and body contouring.
Red light therapy is a wonderful alternative to traditional therapies because cellulite is thought to be caused by a weakening of connective tissues and a decrease in microcirculation.
Red light therapy has been shown to boost the effectiveness of any cellulite treatment because:
1. IR Light therapy can reduce the overall circumference of the hips, waist, thighs, and upper arms, with long-term effectiveness.
2. The use IR therapy has been shown to increase collagen and elastin formation (reversing the breakdown of collagen that induces cellulite, and fixing damaged skin)
3. Infrared heat increases lymphatic drainage, which is critical for preventing edema in any cellulite therapy.
The OOMNEX TriniForma comes with two handpieces:
RF + Vacuum + Rollers + IR Therapy are all combined in this advanced device.
The medium handpiece combines RF, vacuum, and infrared therapy to contour small areas including the lower abdomen, flanks, and upper arms, as well as curved areas and localised fatty deposits.
For most patients, 4-6 therapy sessions are advised, with additional maintenance sessions every 1 to 3 months.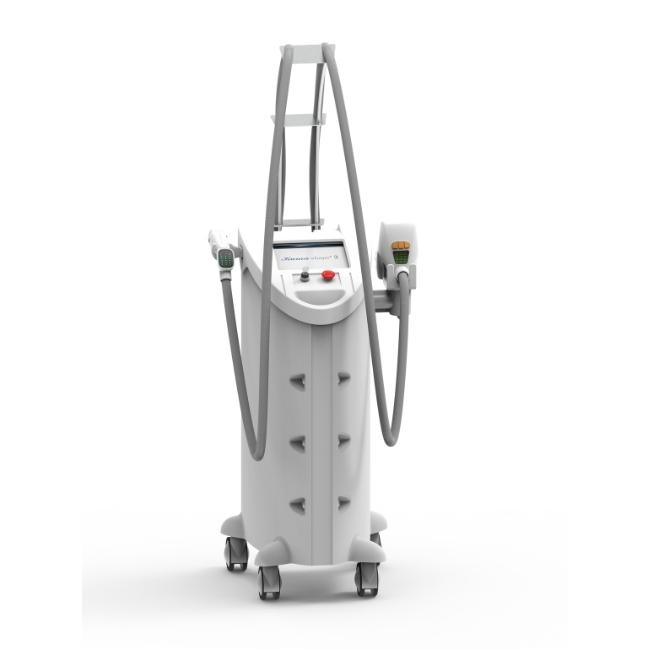 Technical Specifications
| | |
| --- | --- |
| Wavelength IR: | 760 nm-870 nm |
| Output: | 10MHz, 50W |
| Input: | 110 VAC 50/60Hz, 120VA |
| Dimensions: | 23.62″ x 17.71″ x 59″ |
| Weight: | 70 lbs |
FAQ's
OOMNEX TriniForma Vacuum Roller Massage: What Is It?
TriniForma by OOMNEX is a non invasive body contouring procedure that tightens the skin and decreases cellulite look. It's a very therapeutic treatment that uses massage, suction, infrared light, and radiofrequency radiation to target regions with cellulite and help reduce its appearance.
What Is OOMNEX TriniForma and How Does It Work?
This treatment combines a variety of procedures and technology to reduce the appearance of cellulite and promote a more uniform skin texture. It tightens the skin and shrinks fat cells using vacuum technology, radiofrequency radiation, and infrared light.
Vacuum technology tightens the skin in the treatment region, while infrared light and radiofrequency energy heat the fat cells and tissue, shrinking the fat cells and reducing the appearance of cellulite.
What Problems Does It Address?
The buttocks and upper thighs are the most commonly treated areas. Most patients have cellulite in their hips, thighs, and buttocks to varied degrees, and this treatment will assist in reducing cellulite and provide a smoother skin texture. Cellulite on the abdomen, upper arms, and legs can also be treated with it.
During a Treatment Session, what happens?
The client will recline back on the massage tables during an OOMNEX TriniForma session. We'll use massage oil and conductive gel. The treatment handpiece will be placed on the skin and gently suctioned into the device, sucking the tissue and fat layer into the device. After that, infrared light and radiofrequency radiation will penetrate the skin's surface and heat the tissue and fat cells, helping to reduce them and tighten the entire area.
Infrared light and radiofrequency radiation also aid in the tightening of the entire area by increasing collagen formation beneath the skin. Your technician can adjust the heating device as needed to keep you comfortable during this simple procedure.
What Is the Average Treatment Time?
One of the advantages of this treatment is that your treatment sessions will be short and to the point. Your session will not take up the entirety of your day; rather, it will be shorter than a regular gym workout. The sessions are brief, lasting about 20 to 30 minutes. If you opt to treat numerous places at once, your session may be longer.
Is There Any Time Off?
There is no downtime involved with this therapy; once it is completed, you can resume your daily activities.
Is the Treatment Excruciating?
This body shaping therapy has a number of advantages, one of which is that it is absolutely painless. After their treatment, most patients report feeling like they've had a deep tissue massage. As the infrared heat and radiofrequency radiation enter the skin and travel deep into the subcutaneous layer of fat, you may experience a warming sensation.
What Can Clients Expect in Terms of Results?
Patients might anticipate a decrease in the total quantity of cellulite in their treated area. After one treatment, the dimpling and uneven skin texture produced by cellulite will be less evident. To acheive the best outcomes, we usually recommend that patients undertake a series of treatments.
Are the Results Long-Term?
This therapy produces long-lasting results, but it is required to return for follow-up consultations in order to preserve and improve the outcomes. Most patients schedule one session every month after completing their suggested treatment plan to help preserve their outcomes. A healthy lifestyle, a balanced diet, and a regular exercise routine will help you achieve better results that will last longer.
This procedure will not fully erase cellulite, just as hair dye will not completely change the color of your hair, but it will help you look better. Regular maintenance treatments can assist you in maintaining a smooth and even skin texture.
Who Is a Candidate for Treatment?
Patients who desire to diminish the appearance of cellulite and tighten their skin are the greatest candidates for Vacuum Roller RF treatment.
It is intended to enhance the appearance of cellulite, not to aid in the weight loss of persons who are overweight. It's also worth noting that while this therapy does not eliminate cellulite, it does help to reduce its appearance. Women who are pregnant or nursing will not be eligible for therapy.
Zemits Providers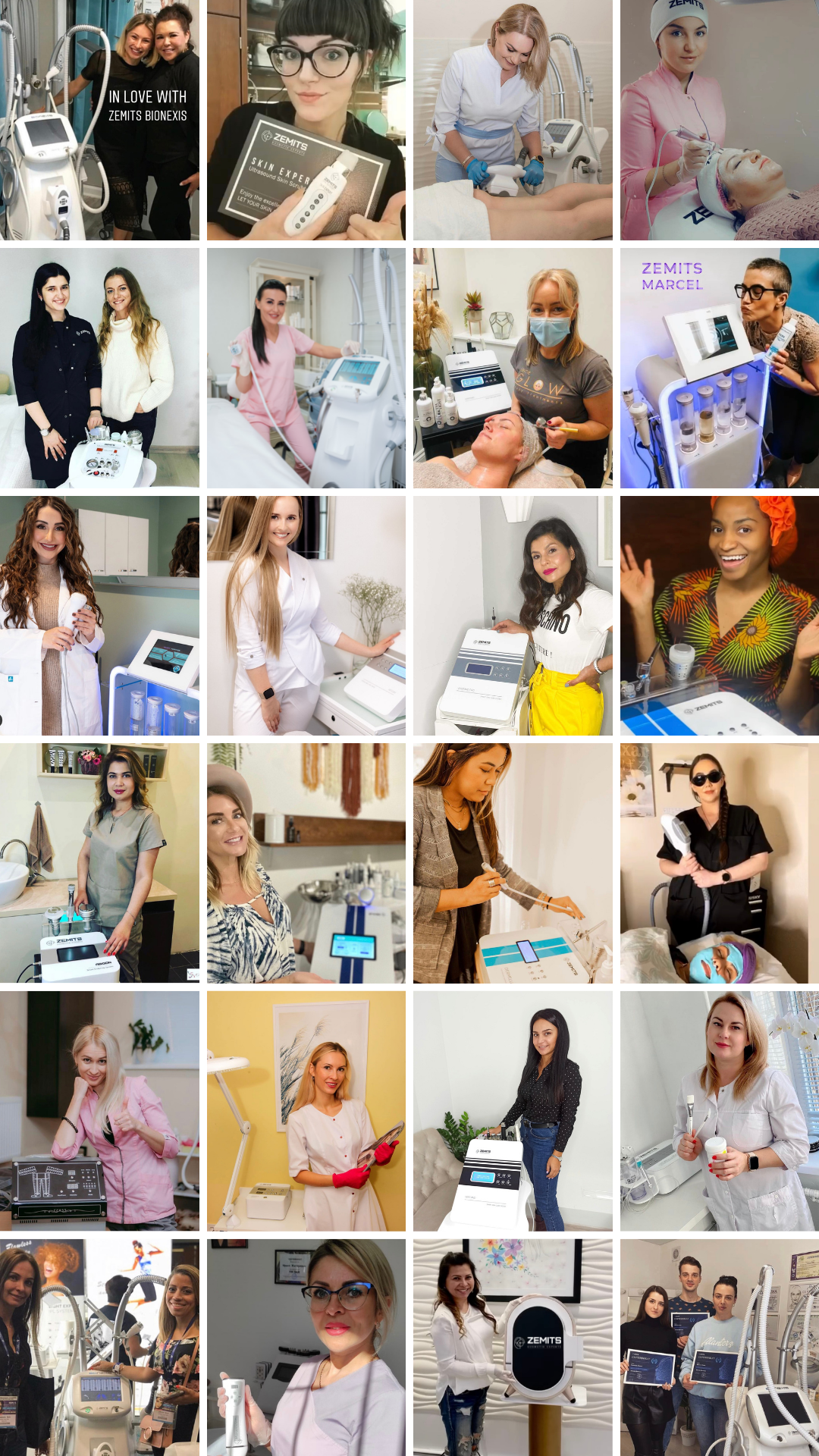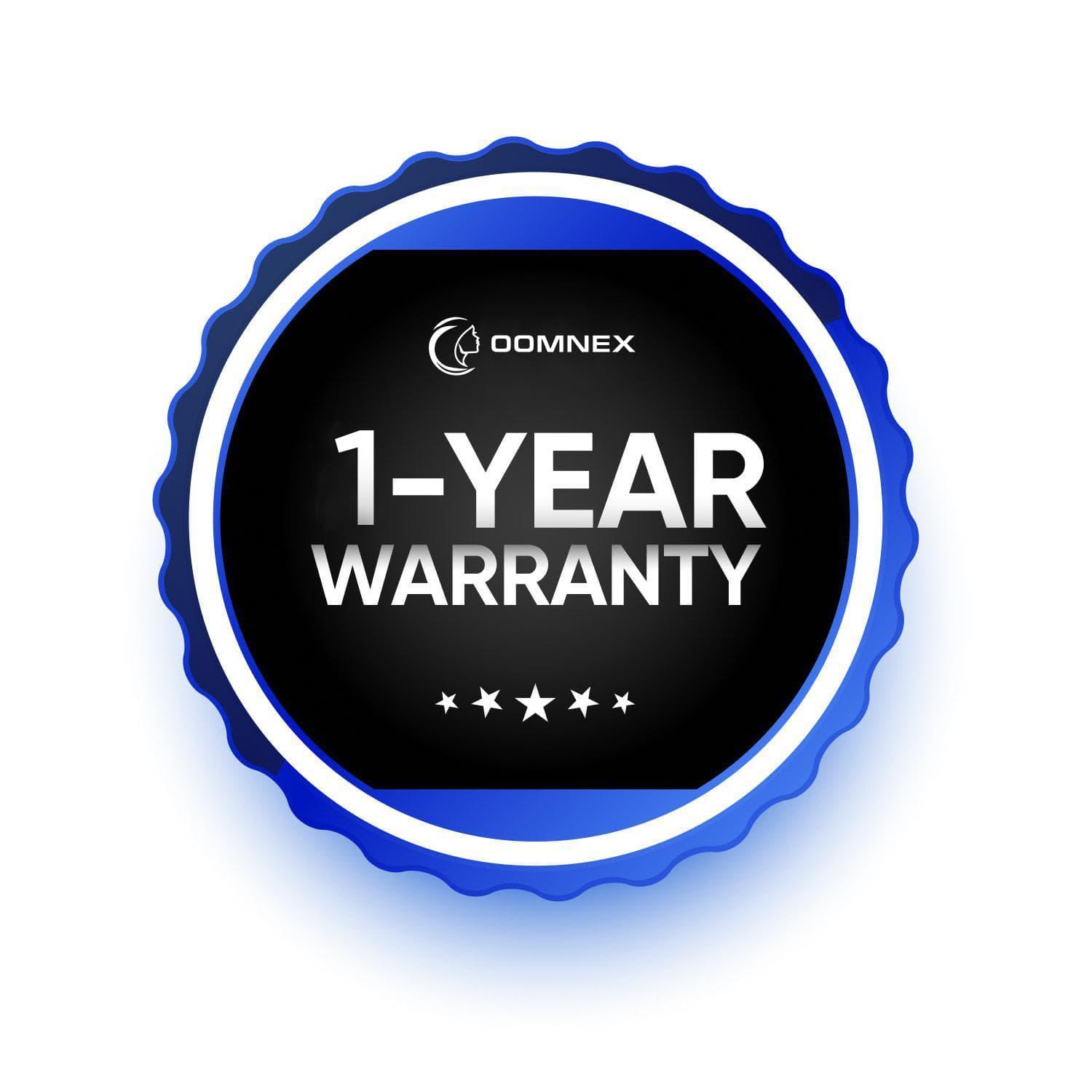 Zemits Clients
More info ›
All products at www.advance-esthetic.us website are intended for cosmetic use.
All products at www.advance-esthetic.us website are not intended to treat or diagnose any medical conditions.
Fast shipping
Guaranteed quality of aesthetic equipment
Service
Wide range of products
OOMNEX TriniForma Body Contouring Vacuum RF System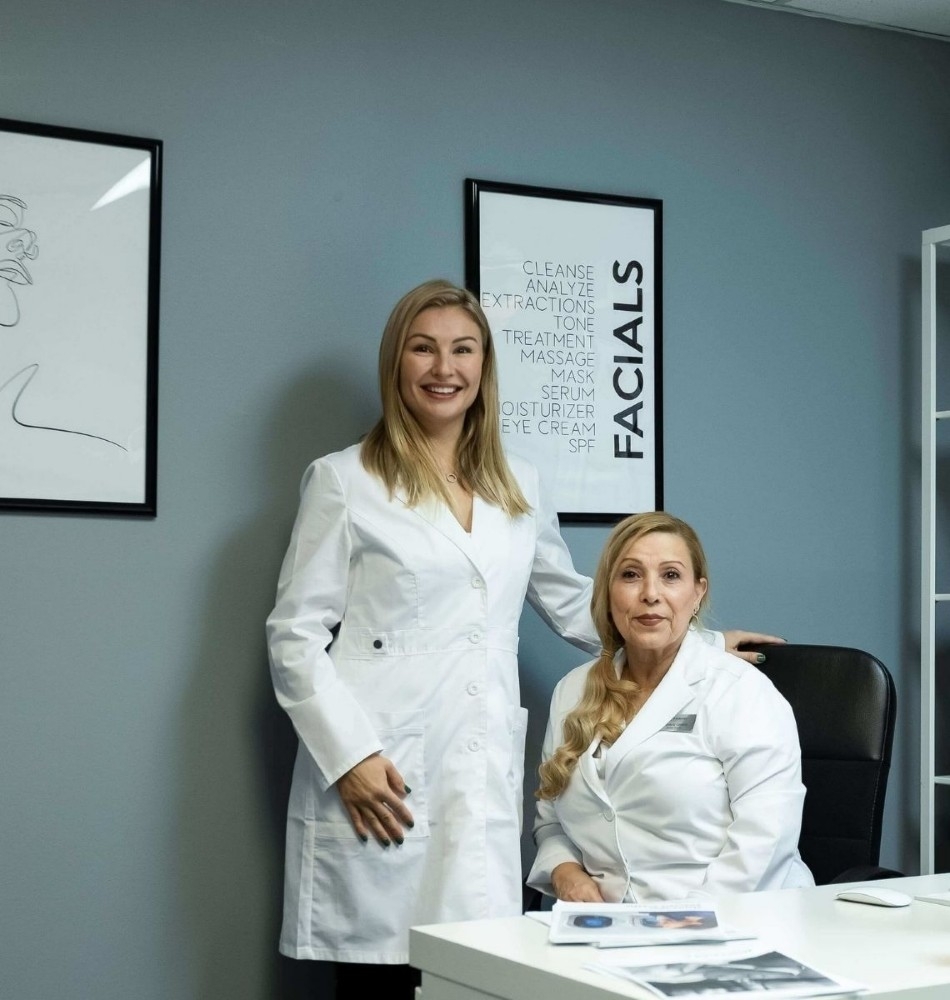 Advanced Training Program
A-Esthetic's certified educators have 30+ years of experience.
With our combined experience, we have created the most complete and advanced online training course.
You will have completely FREE access to the customized online training course and Q&A session with our educators.
We will provide you with the Certificate of Completion after you successfully complete your training course.
Callback
Write your details and our managers in the near future will contact you