We speak English Hablamos Español Falamos portugues Мы говорим по-русски
Showroom Visits by Appointment Only
---
Zemits Abigon Pro Ultimate Body Remodeling Slimming System
9%
---
The Zemits Abigon Pro is the latest, most advanced comprehensive body sculpting system to be added to the Zemits line of sculpting equipment. Carefully crafted by our team of engineers and aesthetic professionals, the Abigon pro combines the most proven effective technologies in body remodeling: Cavitation, Radio Frequency, Infrared Light, and Vacuum therapy.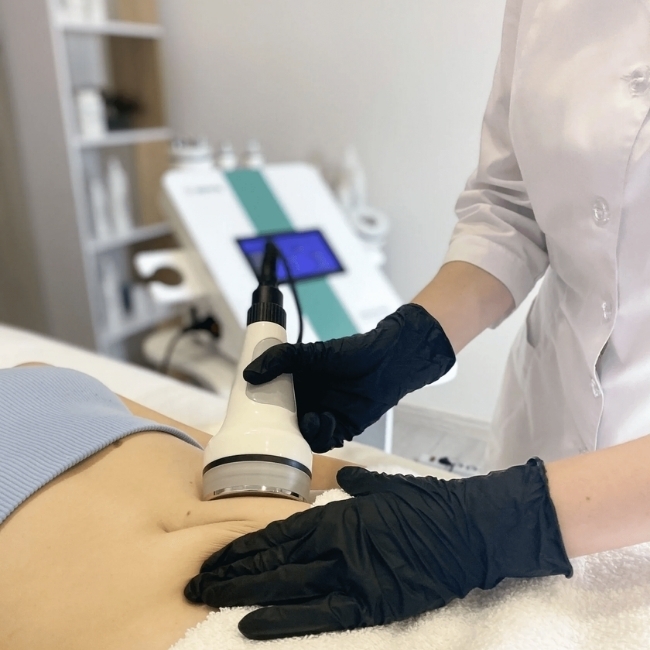 What is Cavitation RF body sculpting?
The combination of Cavitation with Radio Frequency has been long-standing one of the most popular and effective treatment methods on the market for body sculpting or remodeling treatments. Now combining in the vacuum as well as Infrared technology, results are even better than ever before. Cavitation technology ​​introduces powerful low-frequency ultrasound waves technology to the body which aims to break apart the fat cells and reduce local fat deposits. Radio Frequency is an excellent follow up treatment by encouraging the skin to tighten and tone, resulting in firmer, more sculpted skin. When combining this technology with vacuum which stimulates lymphatic drainage and Infrared light which stimulates rejuvenation, the Abigon Pro is a professional system built to provide real body sculpting results.
Benefits of Zemits Abigon Pro treatment
Powerful low-frequency Ultrasound Fat Reduction Technology

Professional and safe technology

Non-invasive and powerful local fat reduction

Pain-free treatment with no downtime

Created by doctors for localized body fat reduction

Instant and long-lasting results
---
How is the combination of Cavitation, RF, IR and Vacuum Beneficial?
The all new and unique Zemits Abigon Pro introduces this synergistic combination of technologies to targeted areas of the most concern with several benefits including:
Slimming
Body contouring
Anti cellulite
Local fat reduction
Skin firming and lifting
Depuffing and volume reduction
Improvement of skin tone and elasticity
Healthy skin glow
Tightened and toned skin
---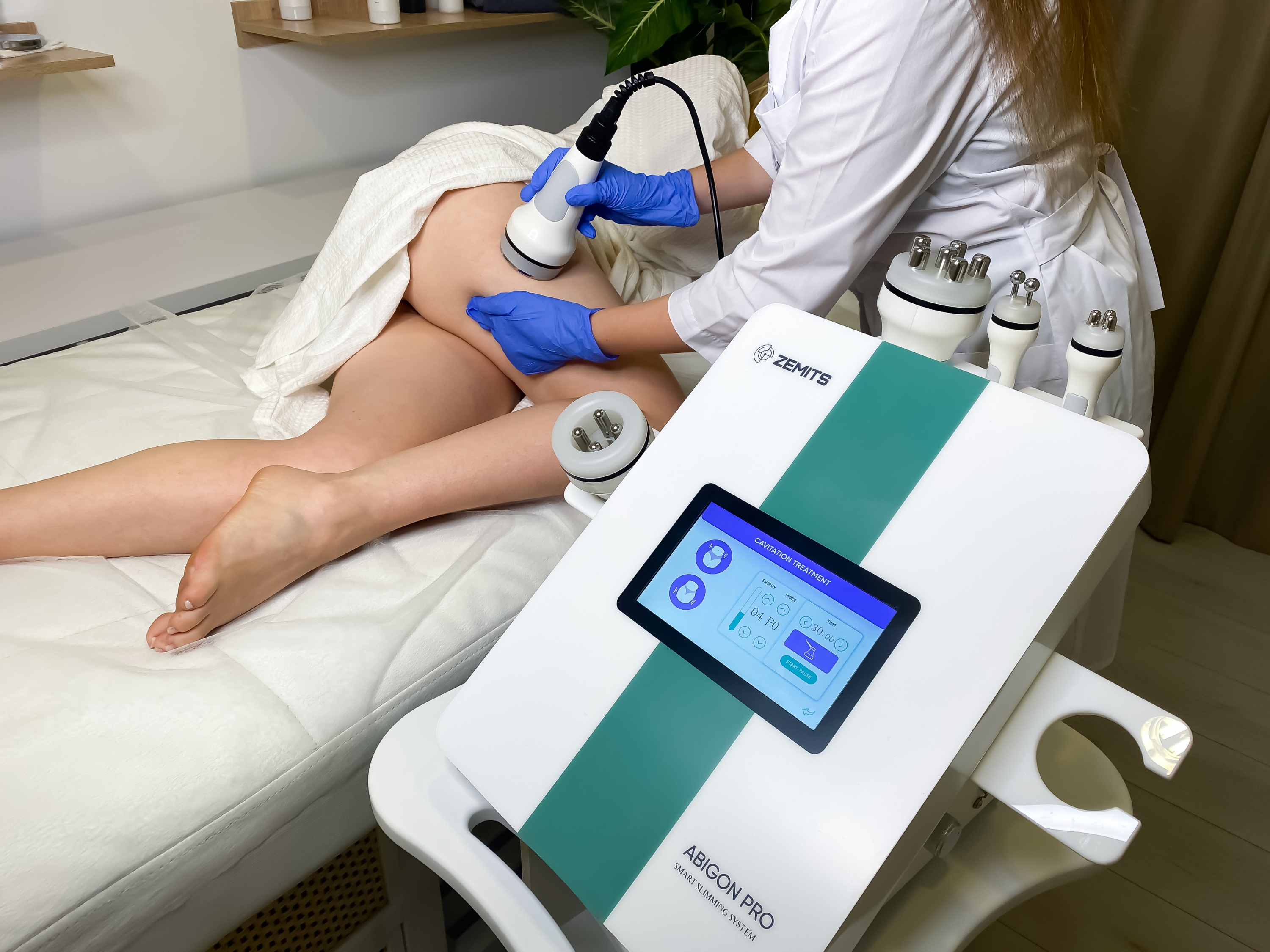 Benefits of Using Zemits Abigon Pro
Cavitation RF Slimming is one of the most popular treatments on the market. With high demand and the very affordable cost of the Zemits Abigon Pro, this device has an incredibly fast ROI. This is a great booster and source of profit for your spa.

Very low consumable cost. All you need is gel for the cavitation and massage oil for the vacuum RF component.

We have designed this device with love, beauty and beauty experts' time in mind. That is why CoolRestore Elegance has multiple precision based handpieces designed to customize each treatment and provide your client with the most personalized sessions.

High demand treatment which drives a lot of clientele. This new service can be easily offered to all your existing clients as well as marketed to attract all new clients to your business.

The Zemits Abigon Pro is equipped with advanced and ergonomic handpieces that are specifically designed for targeted facial and body treatments with 5 different treatment applicators.

Affordable cost and no contract means your business makes profit immediately. There are no rental fees - you can simply purchase the device and manage your business with ease.
---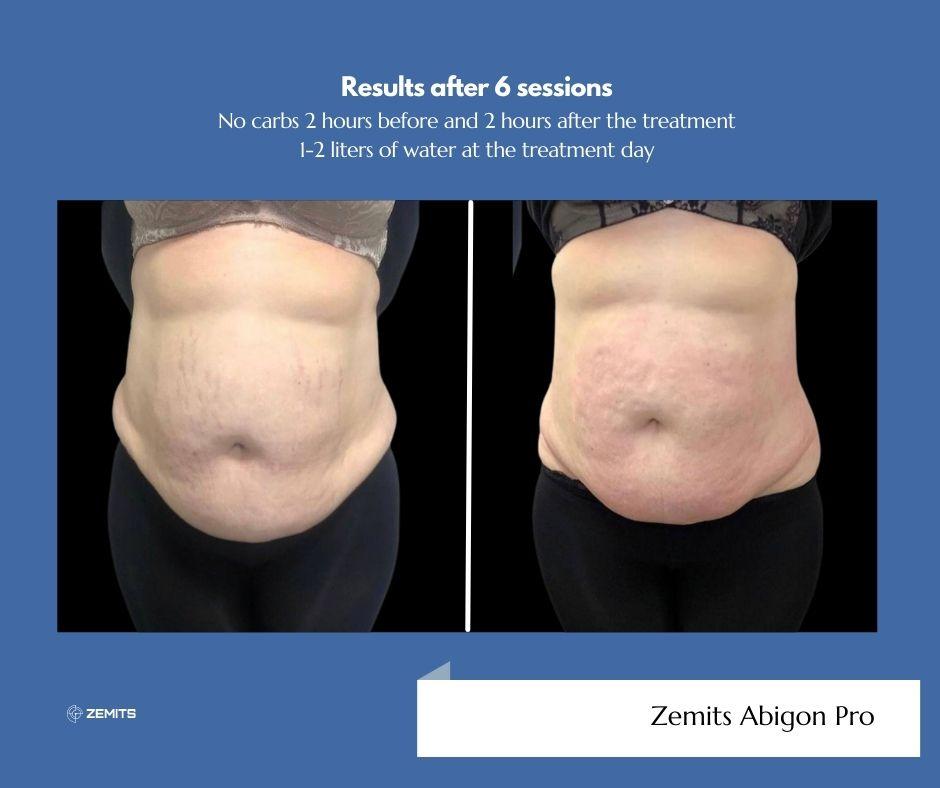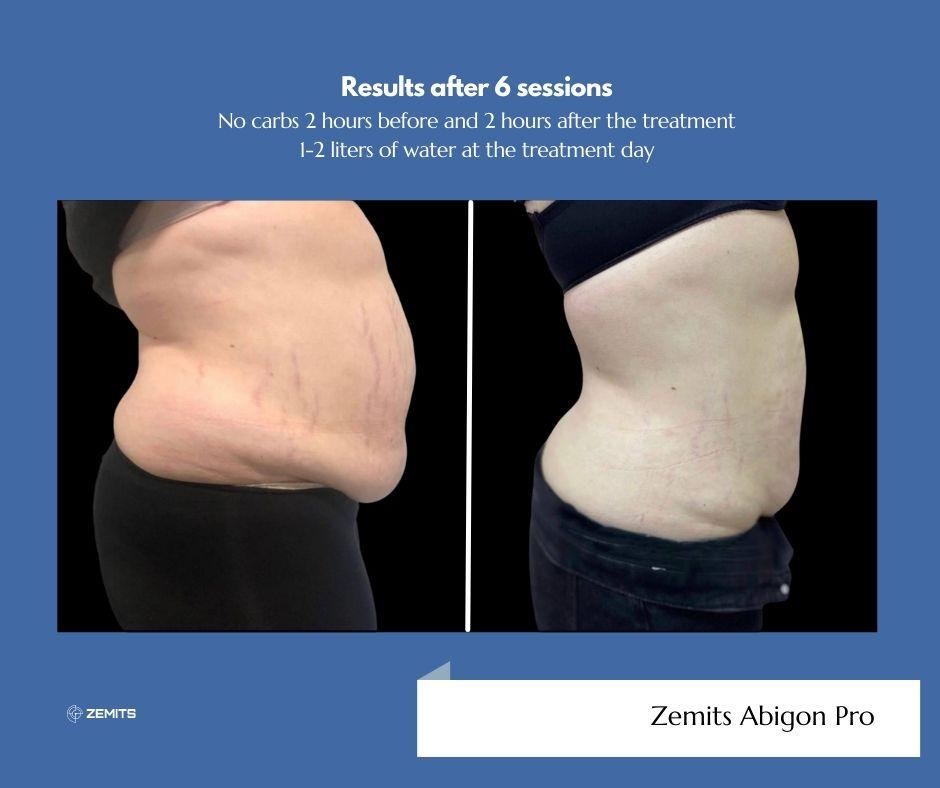 What Skin and Body Concerns does it address?
Due to the Non-invasive nature of the Abigon Pro, virtually everyone is an excellent candidate for this treatment
Body:
Stubborn fat deposits
Cellulite
Loose skin
Low skin tone
Poor blood and lymphatic circulation
Edema and puffiness
Uneven fat deposits after surgical liposuction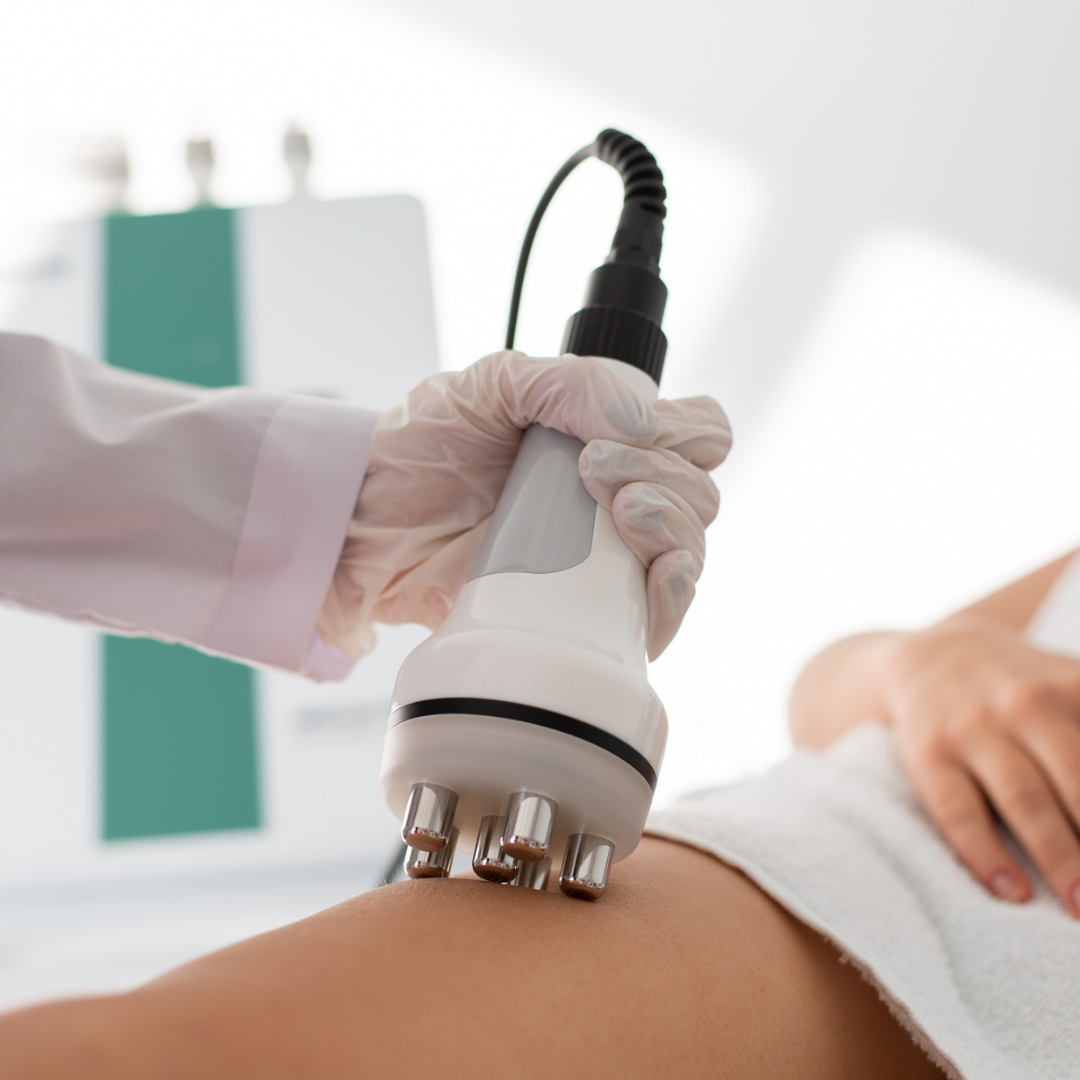 ---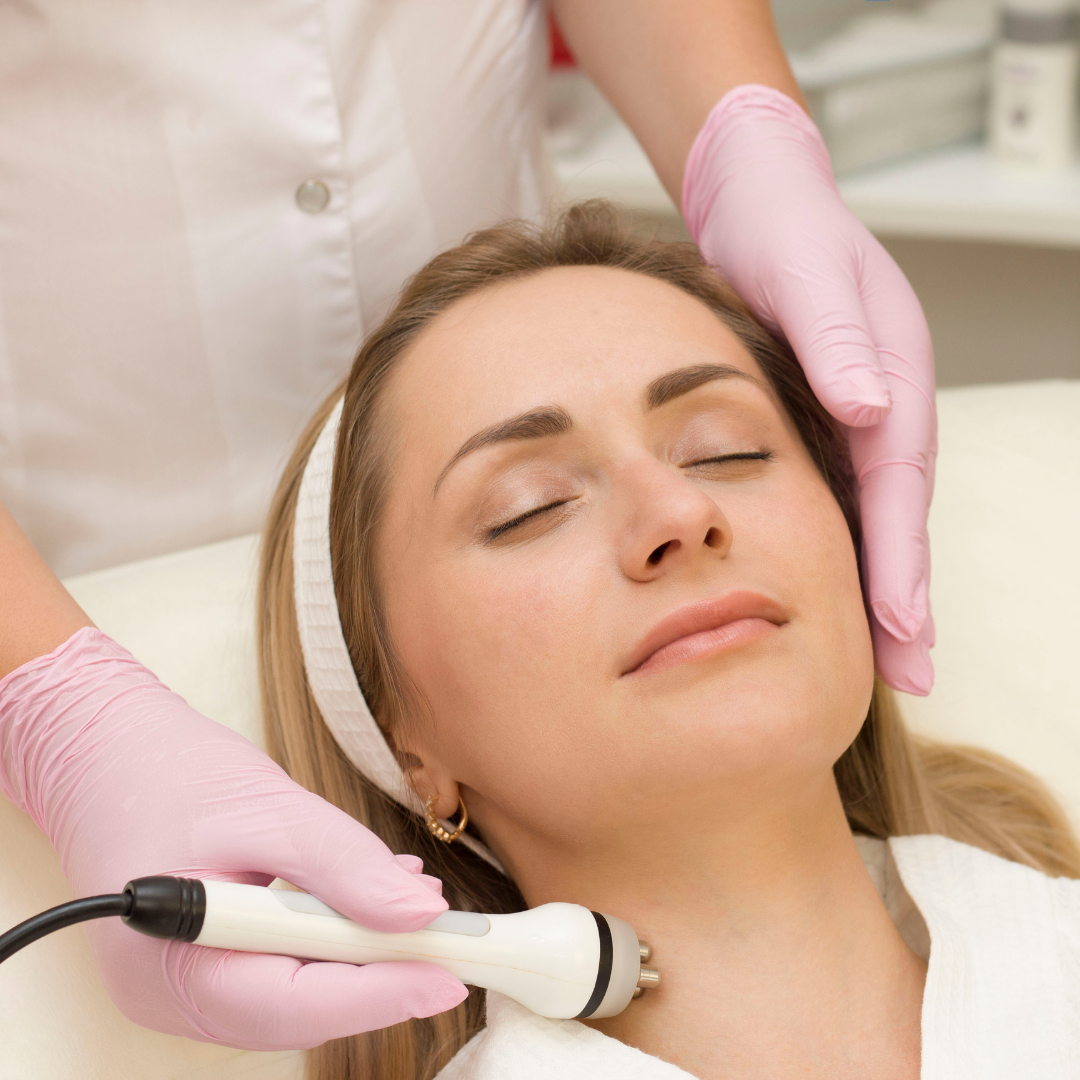 Face:
Fine lines and wrinkles
Sagging skin on neck and decollete
Decreased skin elasticity
Post acne and aging pigmentation
Dark circles and puffiness around eyes
Hooded Brows
Loose jaw line area
---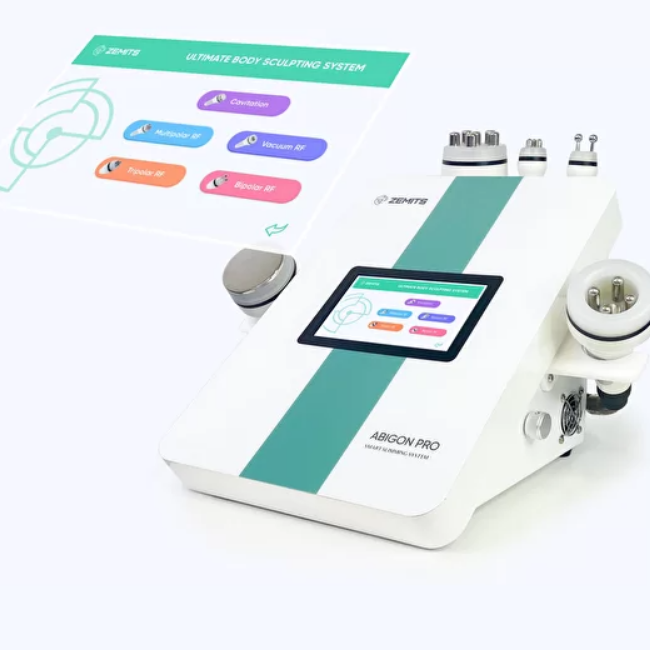 Abigon Pro Design
The perfectly designed Zemits Abigon Pro was designed by skin care specialists, for skincare specialists. It's angled, compact build and long applicator cords allow for comfortable placement anywhere in the treatment room. The smart LED touch screen also makes maneuvering the treatment very simple for the operator.
Abigon Pro includes five unique medical grade applicators for slimming and toning treatments of the face and body.
40k Cavitation: For stubborn fat deposits reduction through low-frequency ultrasound therapy.
Body RF: 6 electrodes Radio Frequency to cover large areas of the body such as abdomen, legs, and back.
Medium RF: 3 electrodes Radio Frequency ideal for treatments of the neck, decollete, and smaller areas.
Face RF: 2 electrodes Radio Frequency for targeted facial treatments such as around the eyes, the nasolabial folds, and jowls.
Quatro-Polar Vacuum IR RF: Unique and intensive vacuum RF piece for deep lymphatic drainage, skin tightening, cellulite reduction and sculpting.
With five unique and effective hand pieces, the operator is able to plan and customize treatments based around each individual client's needs, leading to better results and in turn, better client retention for your business.
---
Advanced Body Sculpting with Zemits Abigon Pro
Advanced Skin Rejuvenation with Zemits Abigon Pro
Unique Vacuum + RF + InfraRed Light Applicator
Abigon PRO has a unique Vacuum RF+IR handpiece, created for body contouring and sculpting. It is a powerful synergy of three technologies that can be used simultaneously or as two separate features.
1. Quatro - Polar RadioFrequency
RF utilizes the power of gentle electrical current pulses that stimulate intra-dermal heating. The heat created by RF initiates a cascade of rejuvenating processes in the skin. As a result, collagen production increases which leads to skin tightening and firming.
2. Vacuum Lymphatic Drainage
Vacuum aspiration creates negative pressure and pulls the skin into the hand-piece. Vacuum accelerates both: blood and lymph flow, which in turn increases skin elasticity and significantly reduces the appearance of cellulite.
3. IR - Infrared Light Skin Tightening
The InfraRed light improves skin imperfections including saggy skin, lack of skin tone and elasticity, and skin laxity.
Infrared light heats and contracts collagen fibers within the skin to stimulate the formation of new collagen.
The synergy of Vacuum suction with RF and IR Light helps to smooth and tighten the skin, flushes the toxins and waste products with the natural lymph flow, decreasing cellulite and drastically improving skin elasticity.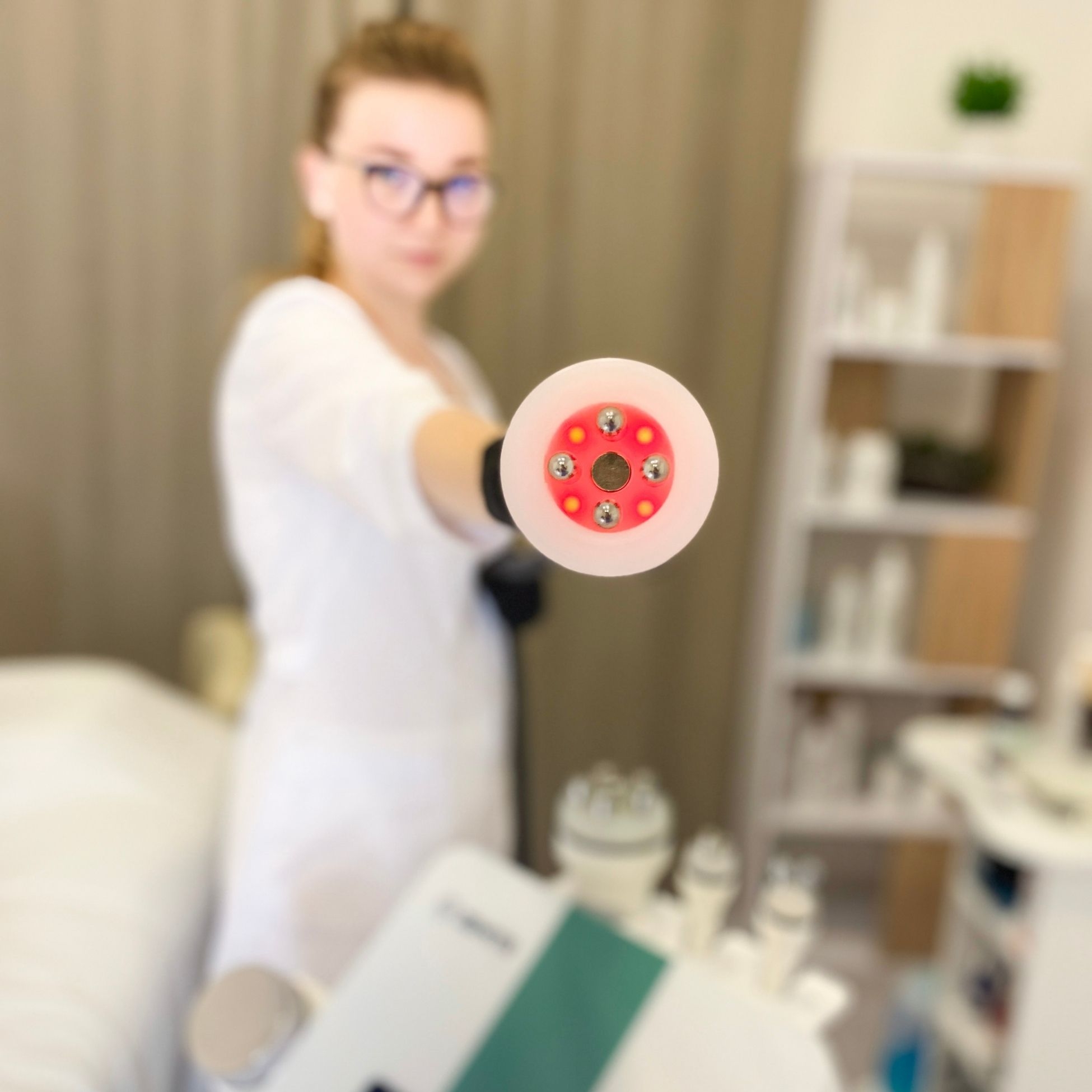 ---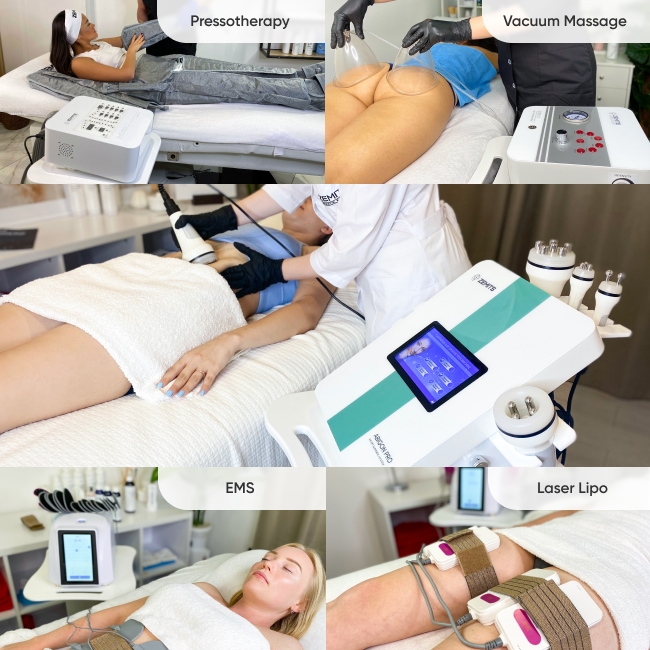 Combining Abigon Pro with other Treatments
Abigon Pro + Vacuum Cupping
When performing Cavitation RF, apoptosis, or natural death of the cell occurs which needs to be expelled once the treatment is done. This can be done with any form of lymphatic drainage - one of the most effective methods being vacuum cupping therapy. Although Abigon Pro already has a vacuum applicator, using a vacuum cupping device allows you to do holistic treatments along with the Abigon Pro session and also allows you to provide your clients with non-surgical buttocks enhancement treatments, making the treatment price higher.
Abigon Pro + Pressotherapy
Once any cavitation treatment is done, lymphatic drainage is always recommended as a way to flush the contents of the treatment that was just completed. Although Abigon Pro does already have a vacuum RF handpiece, Pressotherapy is a great hands-free option. By incorporating pressotherapy into the end of the treatment, the need for manual lymphatic massage is eliminated as the client is simply placed into the suit for automatic lymphatic drainage.
Abigon Pro + LipoLaser
Cavitation is one of the most well-known and widely used technologies for fat reduction, cellulite reduction and overall skin tightening. Although effective, cavitation treatments can be even more effective when combined with a treatment like LipoLaser to further target the adipocytes. Both technologies target the adipocytes in different ways, so when combined, body slimming treatments can be 3x more effective when done together.
Abigon Pro + CryoTherapy
Much like the combination of cavitation and Lipolaser, Cavitation combined with Cryotherapy can bring even more benefits and results when compared to cavitation RF treatments alone. CryoTherapy can be paired with this treatment to target the most stubborn fat deposits.
---
FAQs about Zemits Abigon Pro
What's the difference between Zemits Abigon Pro and other brands?
Abigon Pro is one of the most comprehensive body sculpting systems we have launched on the market. With its 5 unique applicators, Abigon Pro seamlessly takes you from beginning to end of any body sculpting treatment. Aside from its intelligent design, Abigon Pro is an affordable system that grants you a quicker ROI.
What consumable costs will I have?
The only consumable costs to keep in mind when using Zemits Abigon Pro are the cost of Gel and massage oil needed to provide the treatment! The system is built to last and doesn't require part replacements. Essentially, what you earn during treatment sessions is 100% profit for your business.
How long is the treatment?
One treatment session should only take between 25-40 minutes depending on the targeted treatment area.
Is there a small handpiece for the face?
Yes, the Abigon Pro has a small precision handpiece with Radio Frequency and Infrared, perfect for targeted facial anti-aging treatments.
How Much to Charge per Treatment - ROI Calculator
On average, the industry cost for a cavitation RF sculpting treatment starts at minimum $175 and can go up to $500 for one 30 minute session. This treatment is always recommended to be sold in packages of 4, 8, or 12 depending on the desired results of the client. Being that Abigon Pro is an affordable system, selling just 4 packages of 8 treatments at $175 per treatment would make you a 100% ROI.
Frequently Bought Together:
Pressotherapy Helps to Achieve Slimming Results Faster Aesthetic practice shows that the bundle treatments of Cavitation with Pressotherapy allow to achieve desired slimming results faster.
It is also very popular technology to treat athletes as well as clients with oedema problems. Dynamic air compression treatment can be used in conjunction with seaweed wraps to detoxify, firm, tone, improve circulation, and increase lymphatic drainage.
Pressotherapy or Dynamic Air Compression Treatment is a proven technology that positively affects the entire body with instant results.
This treatment is versatile and it works great when paired with other body sculpting techniques. Pressotherapy is 100% effective lymphatic drainage treatment after more aggressive body contouring technologies, such as cavitation, lipo-laser, or cryolipolysis. Post cavitation or cryolipolysis it is necessary to provide a lymph drainage massage as to support the removal of fluids and toxins from the treated body areas.
Pressotherapy after cavitation or lipo-laser helps to induce the collapsed fat cells to be expelled into the lymphatic system. As well compression therapy helps to release the oedema with unwanted toxic substances that remain post treatment.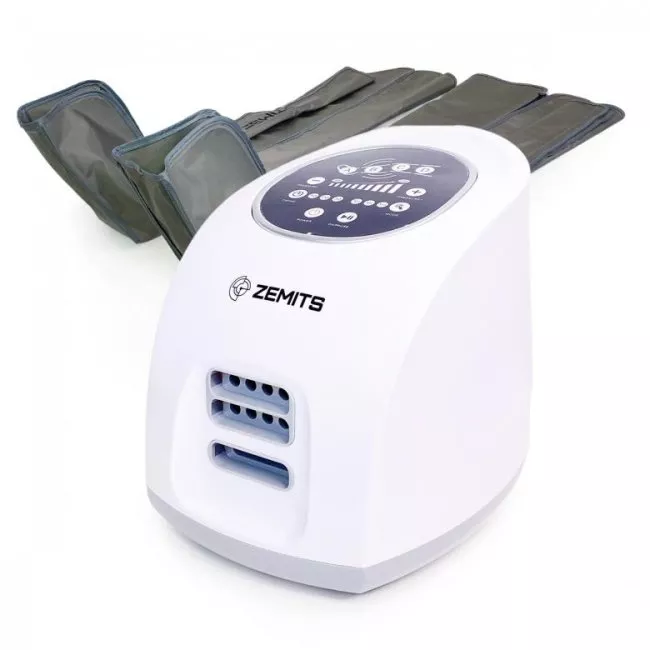 ---
Why choose Zemits?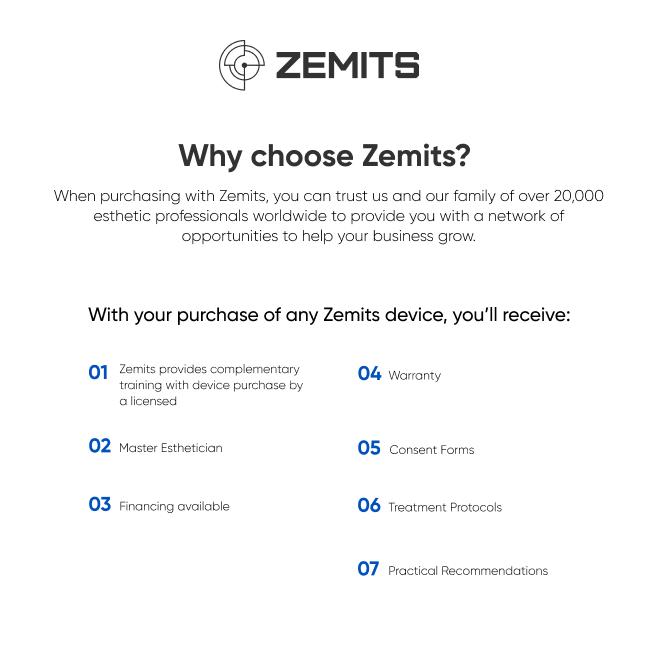 Technical Specifications
Voltage: 110-220 В/50-60 HZ
Power Supply: ≤180 W
Ultrasound Cavitation Frequency: 40kHz
Ultrasound Cavitation Power: 80W/cm2
RF Frequency: 1 МHz
RF Power: 150W
Vacuum Aspiration: ≥80 kPa
Weight: 17.6 lb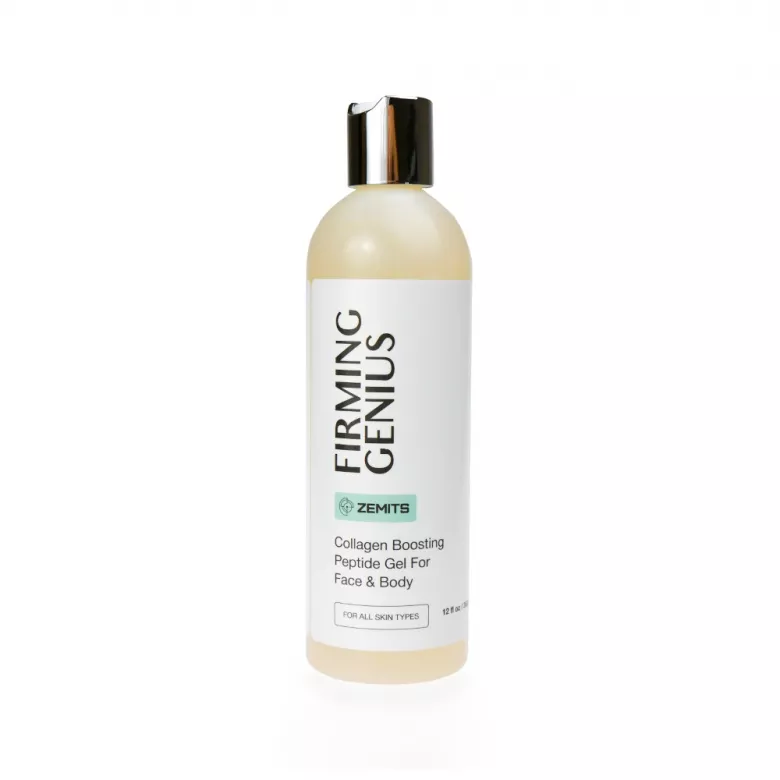 The Zemits Firming Genius is a powerful combination of conductive and skin rejuvenating properties. The natural active ingredients make this gel a "Must Have" in every treatment room, as it is suitable for a majority of the most popular treatments and also has incredible collagen-boosting features.
The Zemits Firming Genius gel is hypoallergenic, non-irritating, and non-greasy.
---
Zemits FreshPeel was created with the vision in mind to transform your treatments into a wellness routine and achieve great results while creating an unforgettable experience during your services. The natural body scrub helps to restore skin's natural glow with a refreshing blend of Jojoba Oil, Aloe Vera Gel, and Cucumber Extract. Clean and simple formula for amazing results.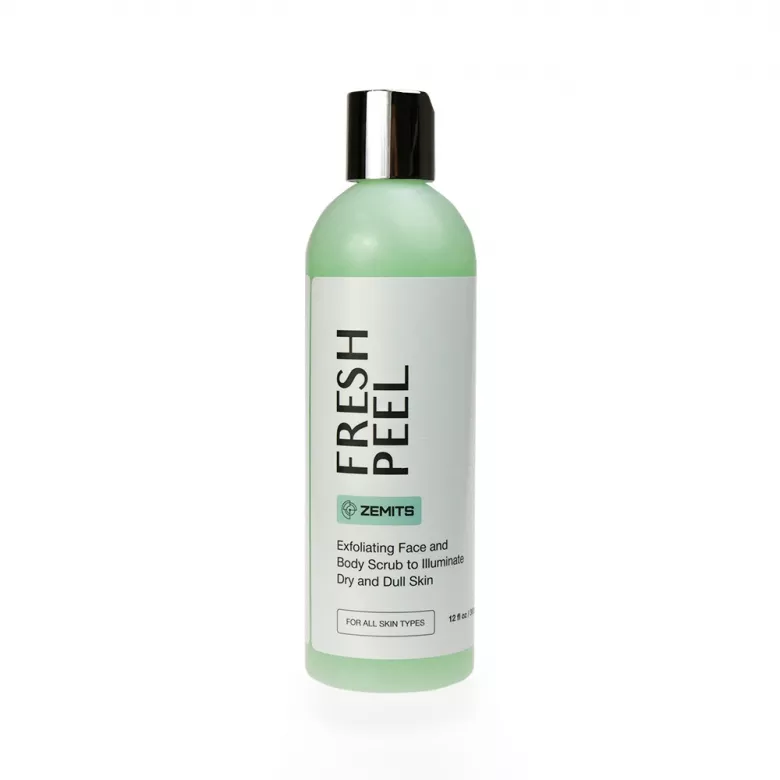 ---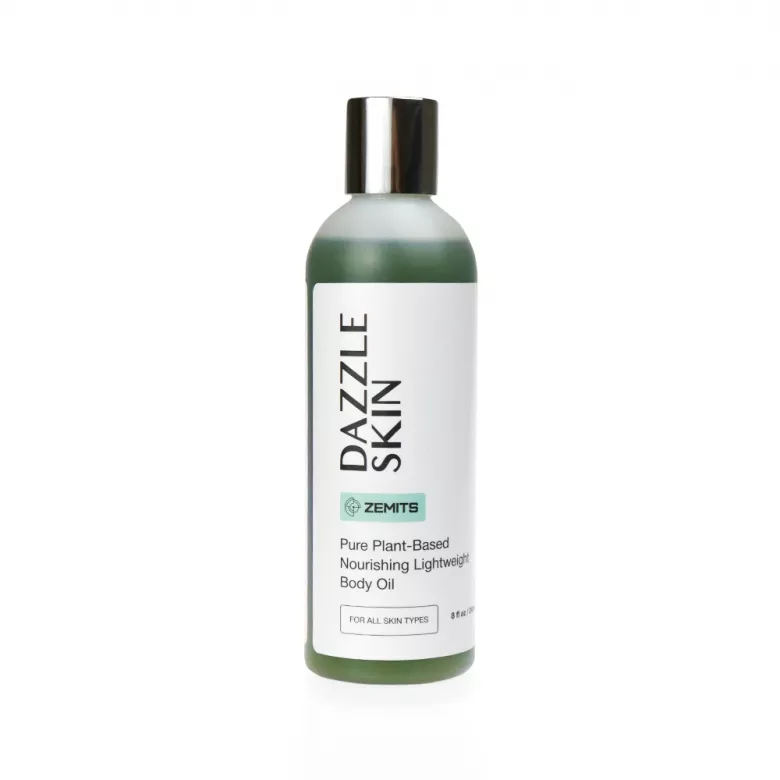 This lightweight, deeply hydrating, youth-enhancing blend of natural oils includes cold pressed grapeseed oil, sweet almond oil, avocado oil and other pure oils providing powerful antioxidant protection.
Intensely moisturizing, the DazzleSkin Body Oil absorbs instantly and leaves skin deeply hydrated, silky, and luminous. This silky soft, pure plant-based luxurious body oil was created for all skin types. It can be used as a day and night body hydrating oil or as a professional massage oil. We also recommend to use it with various Vacuum and Roller Massagers.
---
One of a kind lightweight and deeply nourishing body lotion with light notes of ginger scent. The Zemits Silk Euphoria is a masterpiece for spa body services. It contains 8 essential oils, that help to soothe and soften the skin during or after body treatments. The Zemits Silk Euphoria was created for luxurious spa services and spa-like at-home use.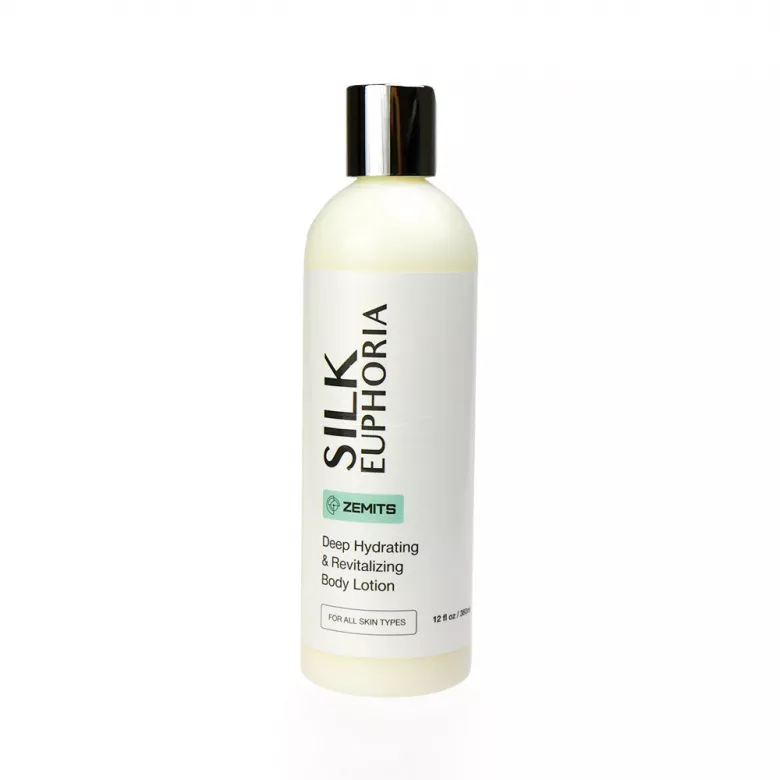 ---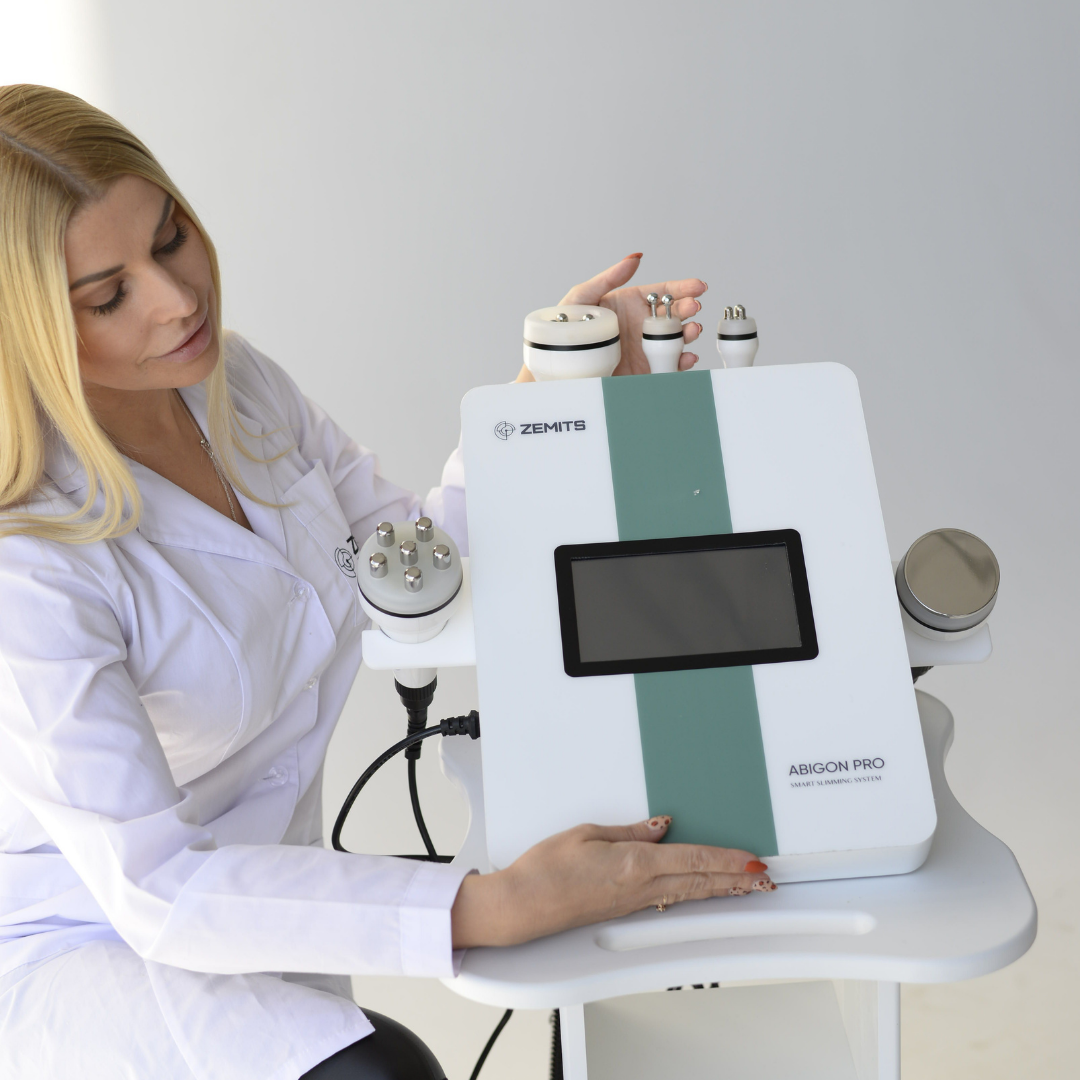 Advanced Indepth Training Materials + Complementary Zoom Training with Certified Zemits Educator
In addition to basic user manuals, we will send you treatment protocols and recommendations to enhance your experience with our equipment because we are committing to helping you succeed! We also have licensed estheticians on site for one-on-one training both in-person and over video chat. There is no hassle with getting comfortable with your equipment and learning how to maximize your profits!
---
WHAT ARE THE BENEFITS OF THE ZEMITS?
Unique sleek design
1-Year Warranty
Lifetime Client Support
Free Training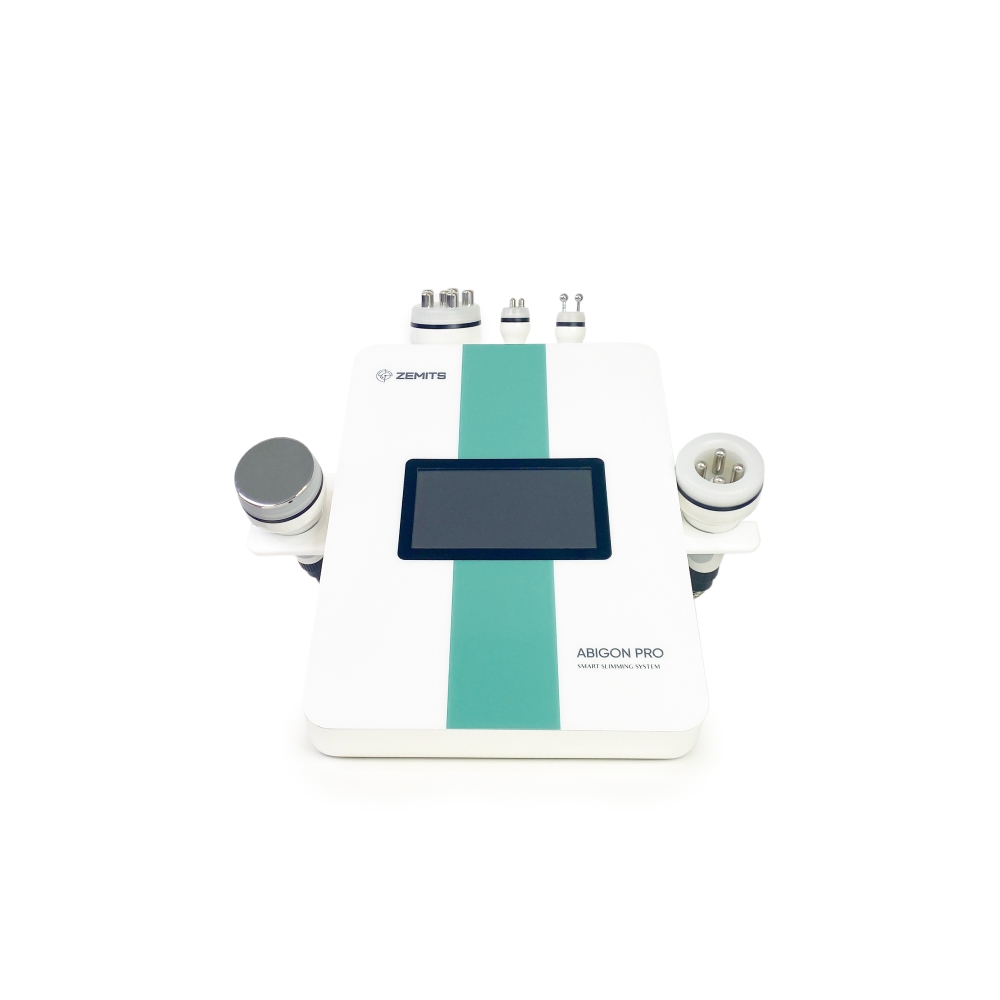 ---
All products at www.advance-esthetic.us website are intended for cosmetic use.
All products at www.advance-esthetic.us website are not intended to treat or diagnose any medical conditions.
Fast shipping
Guaranteed quality of aesthetic equipment
Service
Wide range of products
---
Zemits Abigon Pro Ultimate Body Remodeling Slimming System
9%
---
Callback
Write your details and our managers in the near future will contact you