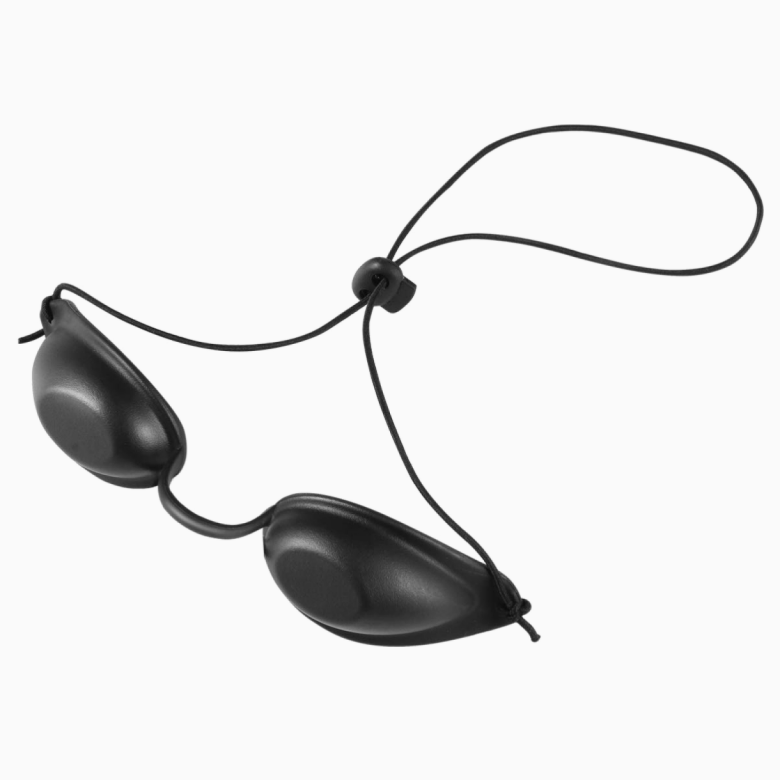 Protective Laser goggles for clients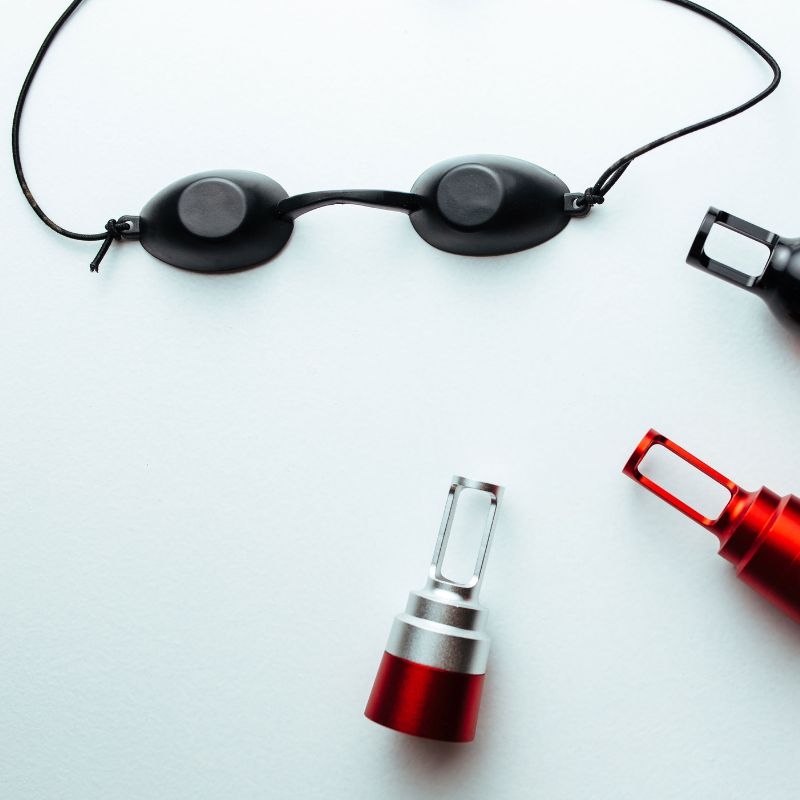 Introducing our new-generation Protective Goggles, designed exclusively for skincare professionals
Your safety is our priority, and these advanced goggles embody that commitment, offering superior eye protection during all types of skincare procedures.
Created to be versatile, our Protective Goggles are compatible with various treatment modalities, including laser treatments, Intense Pulsed Light (IPL) therapy, and LED light therapy. Their professional-grade construction ensures they effectively shield your eyes from potentially harmful light spectrums, while allowing for the full spectrum of visible light, ensuring a clear and uncompromised field of vision.
Not only are these goggles reliable, but they also prioritize comfort. They feature an adjustable fit, ensuring they stay secure even during the longest treatment sessions. Made with hypoallergenic materials, they're gentle on the skin, and their lightweight design reduces strain, enabling you to concentrate solely on delivering exceptional skincare treatments.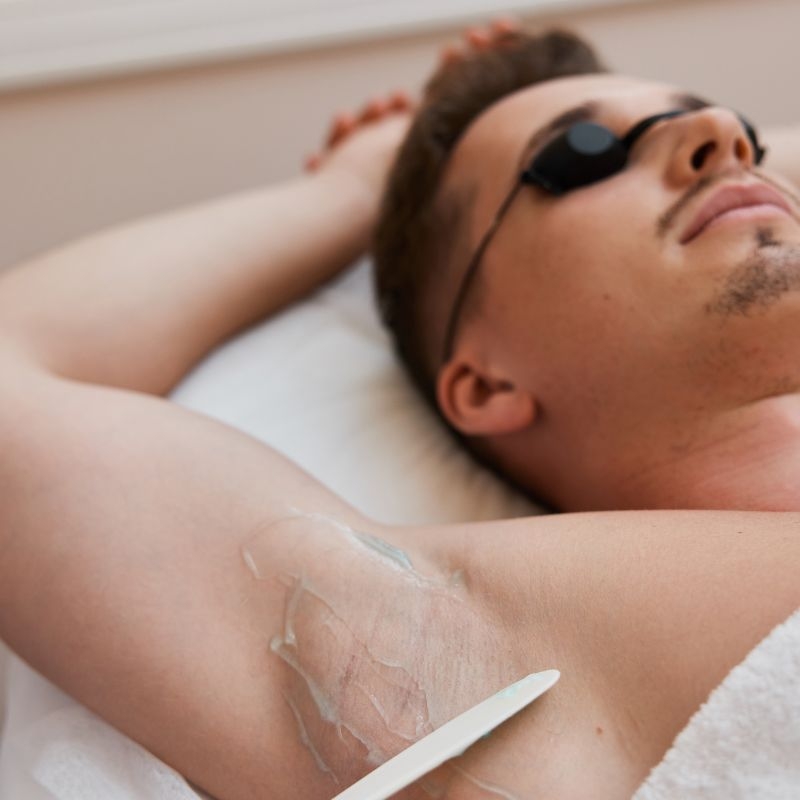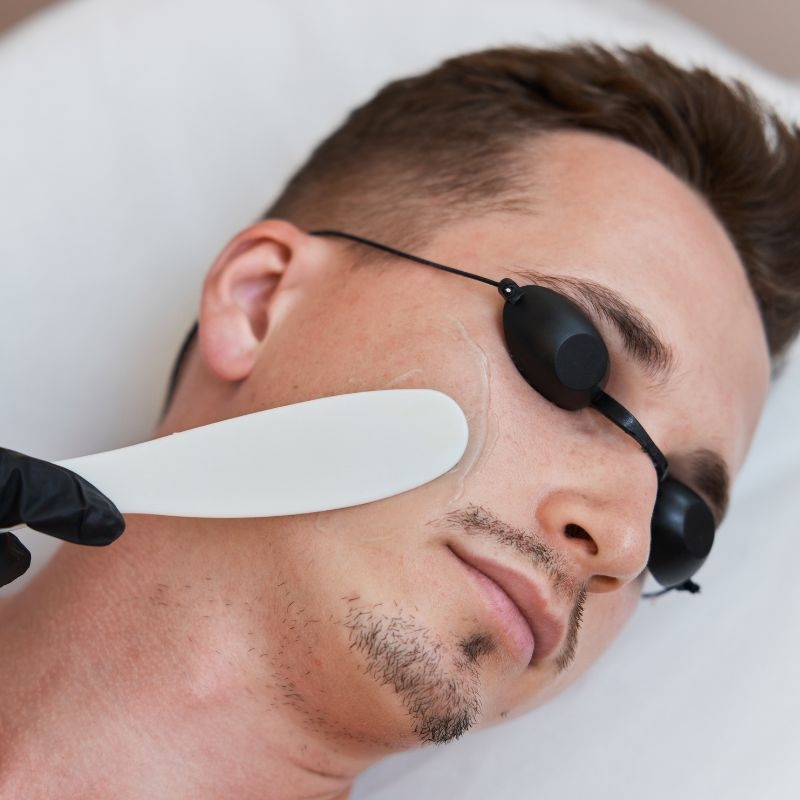 These Protective Goggles are a vital tool for every skincare professional who prioritizes safety without compromising on performance or comfort. They reflect our dedication to supporting your work, providing an optimal balance between safety, functionality, and comfort. Protect your eyes today so you can continue to create beauty for your clients tomorrow. Order your pair now and experience a new level of confidence in your treatments.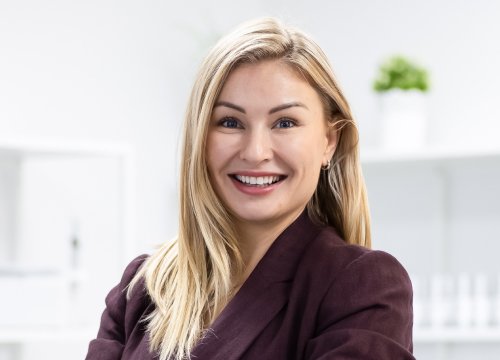 Financing Programs - More opportunities for your business
Interest-Free Financing and Flexible Payment Options. No credit, no problem!
Financing Programs

Learn More

Advanced Training Program
A-Esthetic offers the most advanced and comprehensive complimentary Advanced Online Training Course with every purchase of Zemits and Oomnex equipment..
Training Program

Learn More
Our clients Worldwide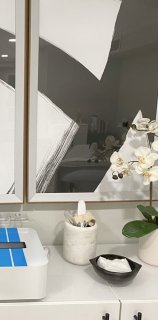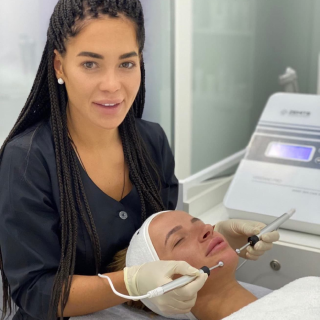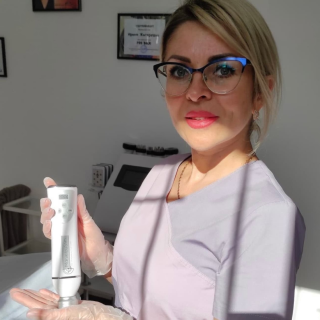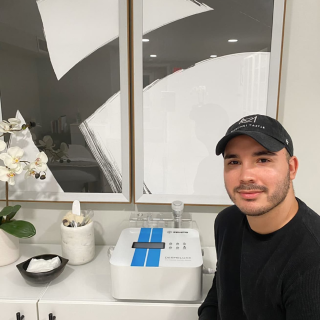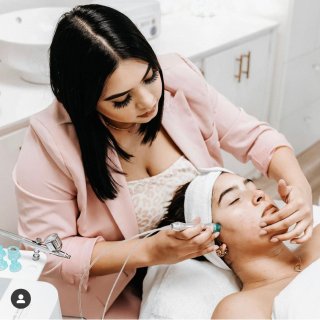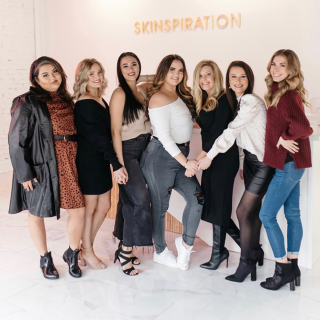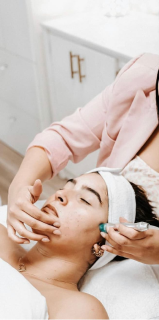 Advance-Esthetic is dedicated to providing you with the finest MedSpa Equipment to tailor a wide variety of your needs. Our mission is to support your MedSpa to boost your business with the highest quality products, outstanding customer service and a lifetime of client support.
Advance-Esthetic.us delivers to the following states: Alabama, Alaska, Arkansas, Arizona, California, Colorado, ...

Connecticut, Delaware, Florida, Georgia, Hawaii, Idaho, Illinois, Indiana, Iowa, Kansas, Kentucky, Louisiana, Maine, Maryland, Massachusetts, Michigan, Minnesota, Mississippi, Missouri, Montana, Nebraska, Nevada, New Hampshire, New Jersey, New Mexico, New York, North Carolina, North Dakota, Ohio, Oklahoma, Oregon, Pennsylvania, Rhode Island, South Carolina, South Dakota, Tennessee, Texas, Utah, Vermont, Virginia, Washington, West Virginia, Wisconsin, Wyoming
© 2021 DISCLAIMER: All information within the A-esthetic.us website and all other marketing materials are made only for informational and educational purposes. A-Esthetic products and equipment have not been tested or approved or any government entity for treatments of illnesses or diseases. Use at your own risk.
Advance-Esthetic does not accept any liability for inaccurate information on our website. It is the responsibility of the client to check the accuracy of all information provided and to confirm prior to and upon purchase of *qualifying Zemits equipment including but not limited to the conditional offer of marketing materials and other such offers for the defined brands. Zemits only. Marketing Materials are exclusively for Zemits branded machines only... Not applicable with Venus, Innocell, or other non Zemits branded equipment, ETC., Definitions: Qualified: Zemits Branded Equipment only