We speak English Hablamos Español Falamos portugues Мы говорим по-русски
7 marketing mistakes in SPA business
Get a check list of
7
marketing mistakes in SPA business
No Showroom Appointments During Pandemic
Zemits ArctiqLift Cryo Dermabrasion Device
44%
44%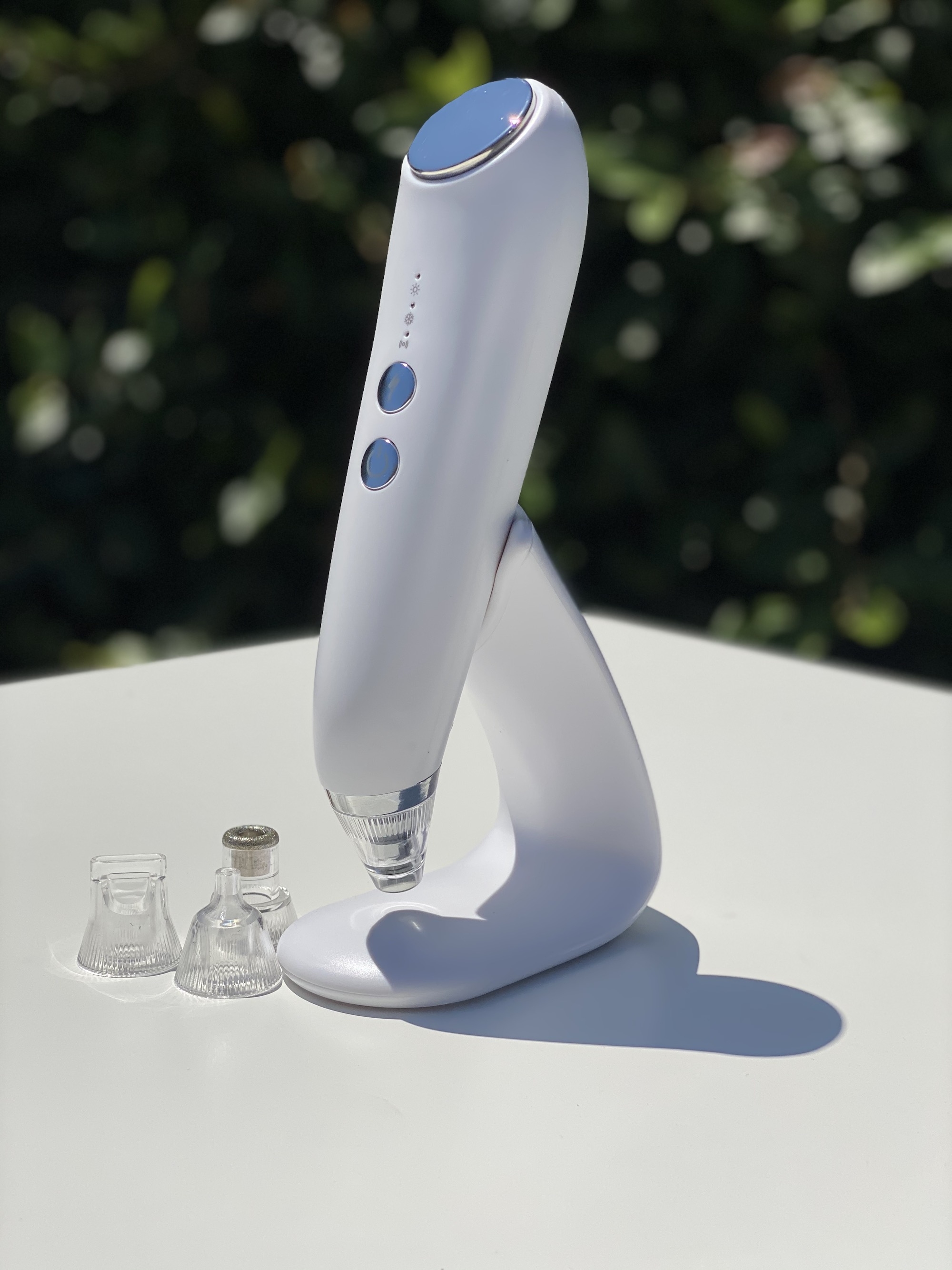 About Zemits ArctiqLift
The Zemits ArctiqLift is the newest generation of spa and at-home facial cleansing. This professional wireless device offers a comprehensive and handheld system using vacuum, microdermabrasion, cold, hot, and vibration to treat:
Pore build-up
Blackheads
Texture
Lymphatic build up

The dual-ended smart portable system comes with 4 interchangeable nozzles to treat different facial skin concerns.
4 Interchangeable Nozzles
Microdermabrasion nozzle: Ideal to perform exfoliating facial treatments. Begin on gentle vacuum level and increase depending on the clients sensitivity.
Small hole nozzle: Ideal to perform blackhead extractions in smaller areas such as the nose and corners of the nose.
Regular hole nozzle: Ideal to perform blackhead and sebum extractions around areas of the face such as the forehead, chin, and cheeks.
Vertical hole nozzle: Ideal for lymphatic drainage of the under eyes, brow bone, and forehead.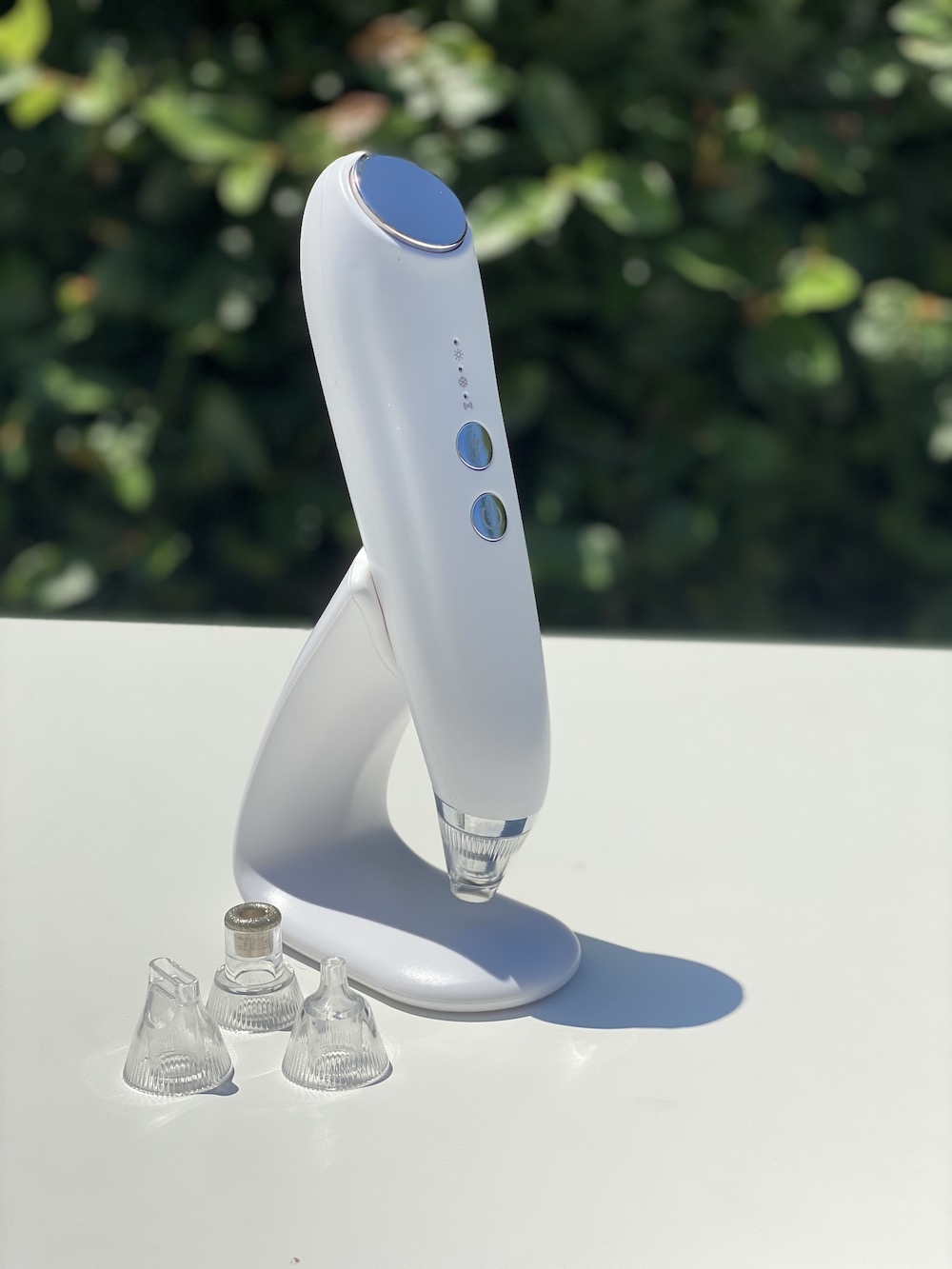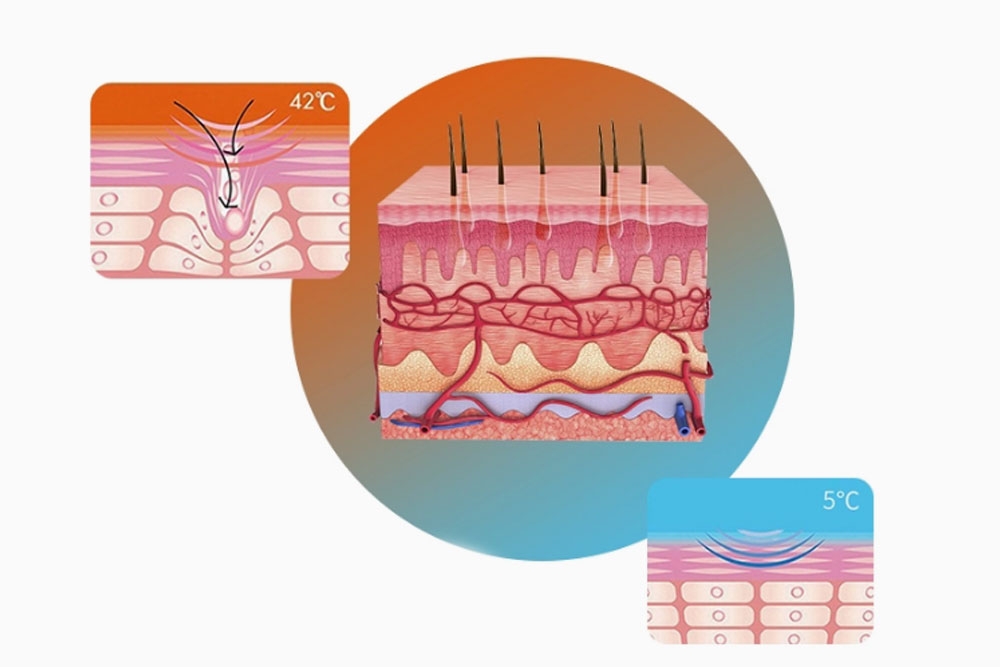 Zemits ArctiqLift Sonic Modes
42°C Heated & Sonic Vibration Skin Care:
The massager can open pores, allow your favorite Face Cream, Serum & Lotion to a maximum level to hydrate the skin to be absorbed more efficiently. The temperature can reach 42 degree, but don't worry, it will not feel very hot.
5°C Cool & Sonic Vibration Skin Care:
Cool treatment can be used when people are having fever or relief the pain after sun exposure. Tightens up the pores, reduce the appearance of face wrinkles.
Sonic Vibration:
Percussion of up to 5,600 pulses per minute should be sufficient to reach superficial muscle tissues. Rebuilds the skin collagen, tightens up the pores, give you the rejuvenated, radiant and youthful look.
How does it work?
The high-tech device literally sucks out blackheads from clogged pores like a vacuum. It works by using air pressure, and although the tool seems like it would be so powerful that it would cause skin damage, you can set it to your desired level and move the nozzles accordingly to fit blackheads of various sizes.
The user friendly operating system has only 1 button to control the different modes:
Hot Stimulation /Vibration Mode
Cold Toning /Vibration Mode
Vacuum/ Extraction/ Massage/ Diamond Dermabrasion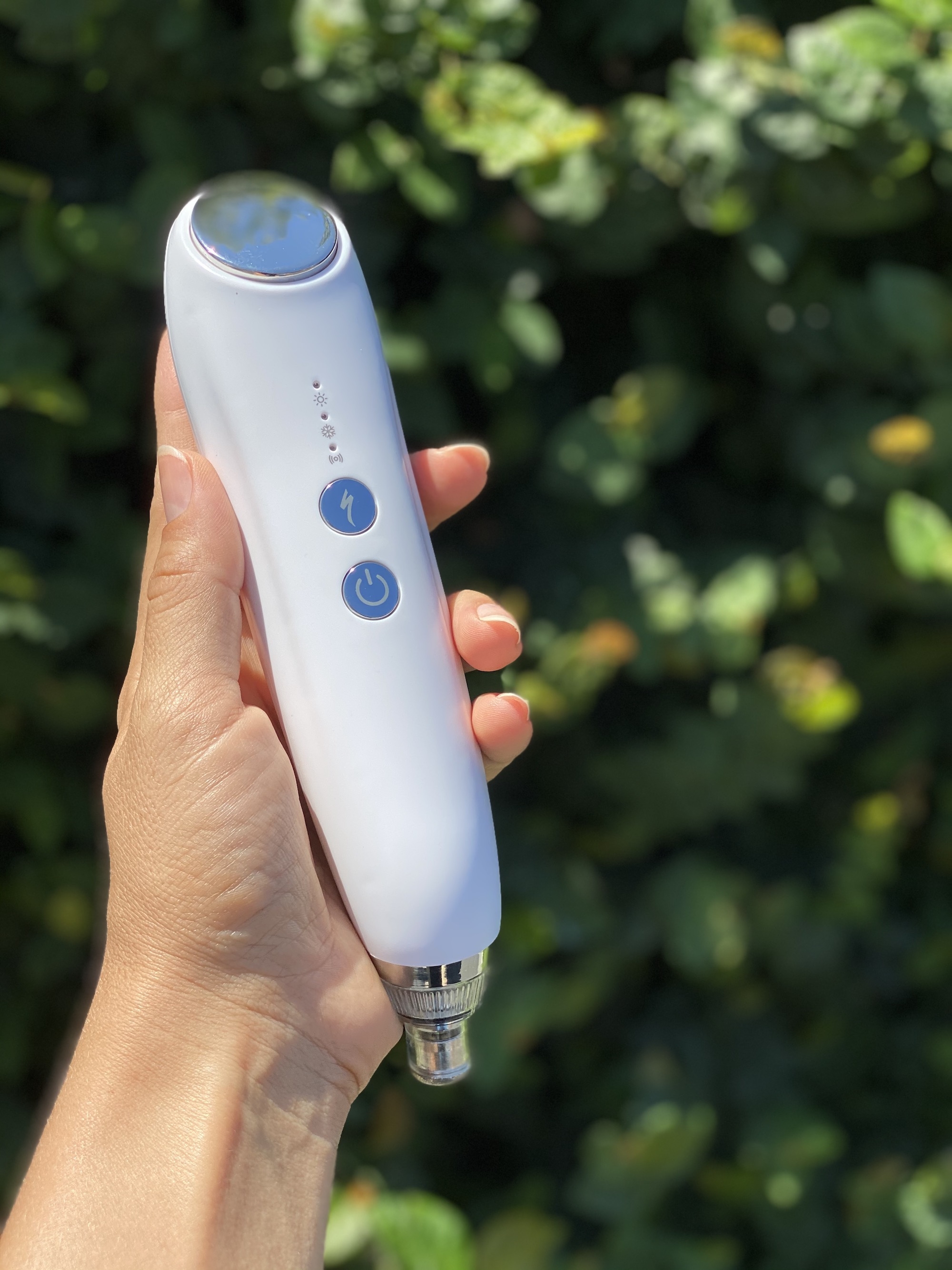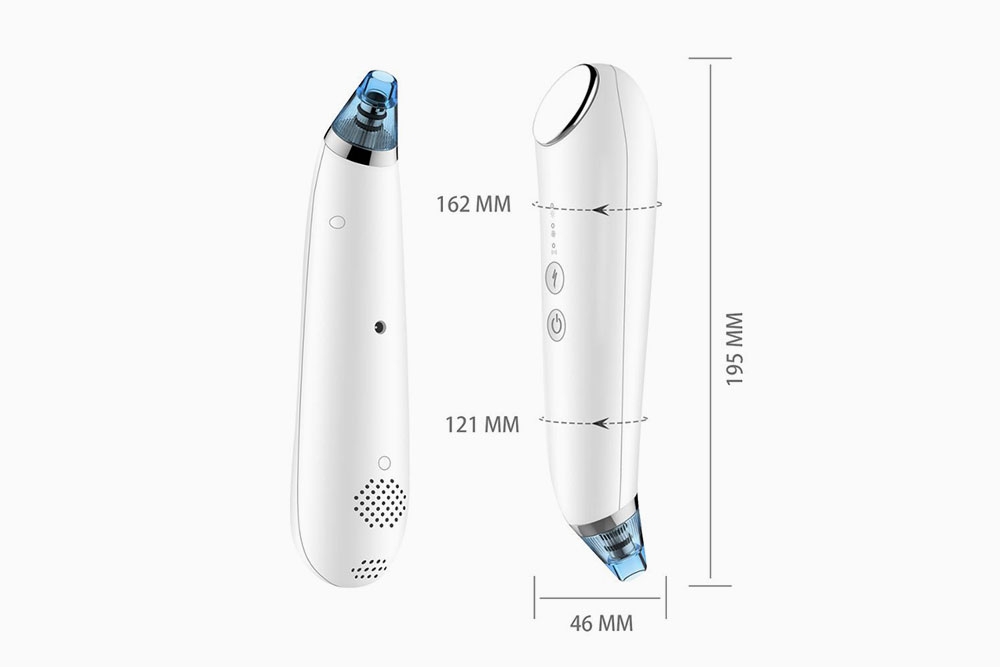 What are some of the top benefits of the Zemits ArctiqLift?
1. No down-time after the treatment
3. A perfect add-on to any facial treatment
4. A safe and effective stand-alone treatment
5. Low maintenance 
6. Smart and user-friendly operating system
What problems can it solve?
Treatment results with the Zemits ArctiqLift:
Cleansed pores
Exfoliated skin
Improves elasticity
Refines pores
Drains lymphatic build up
Helps reduce puffiness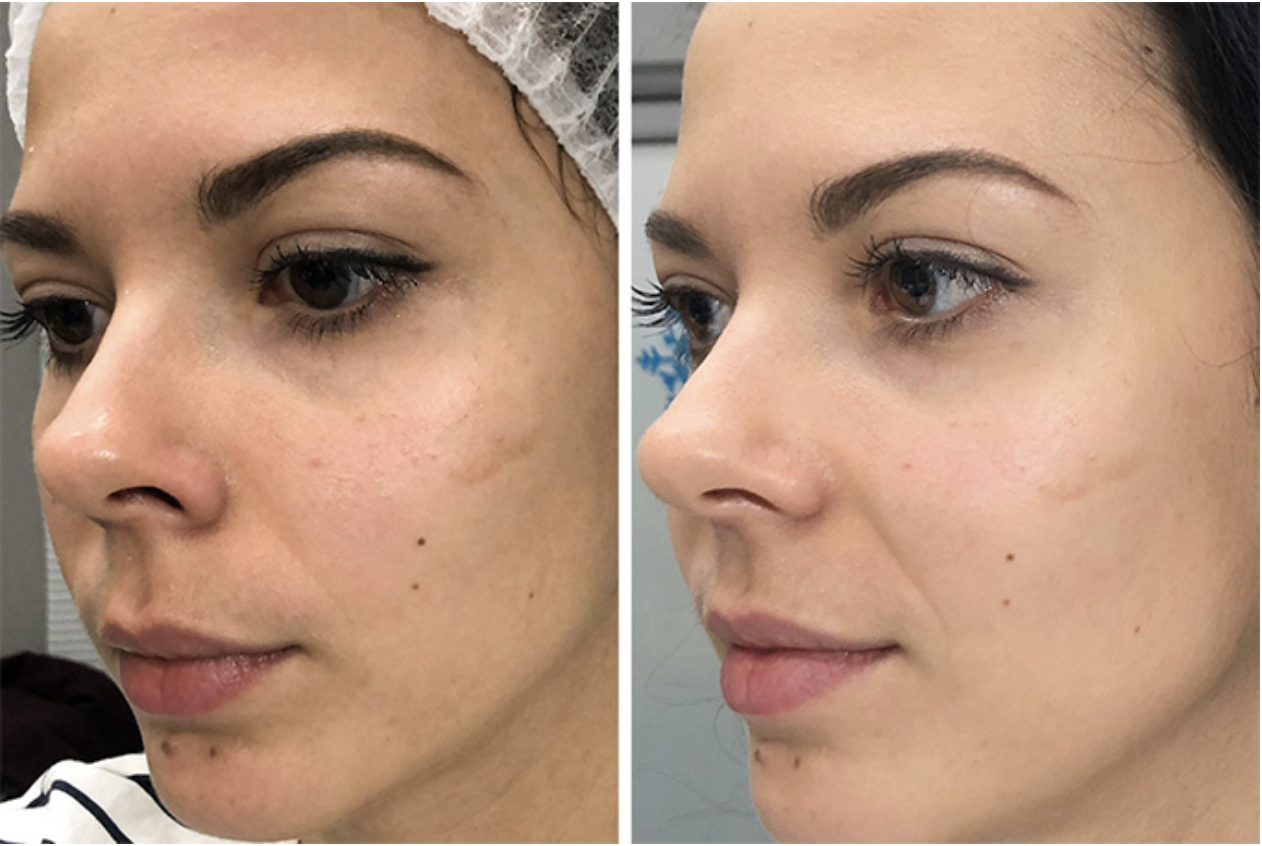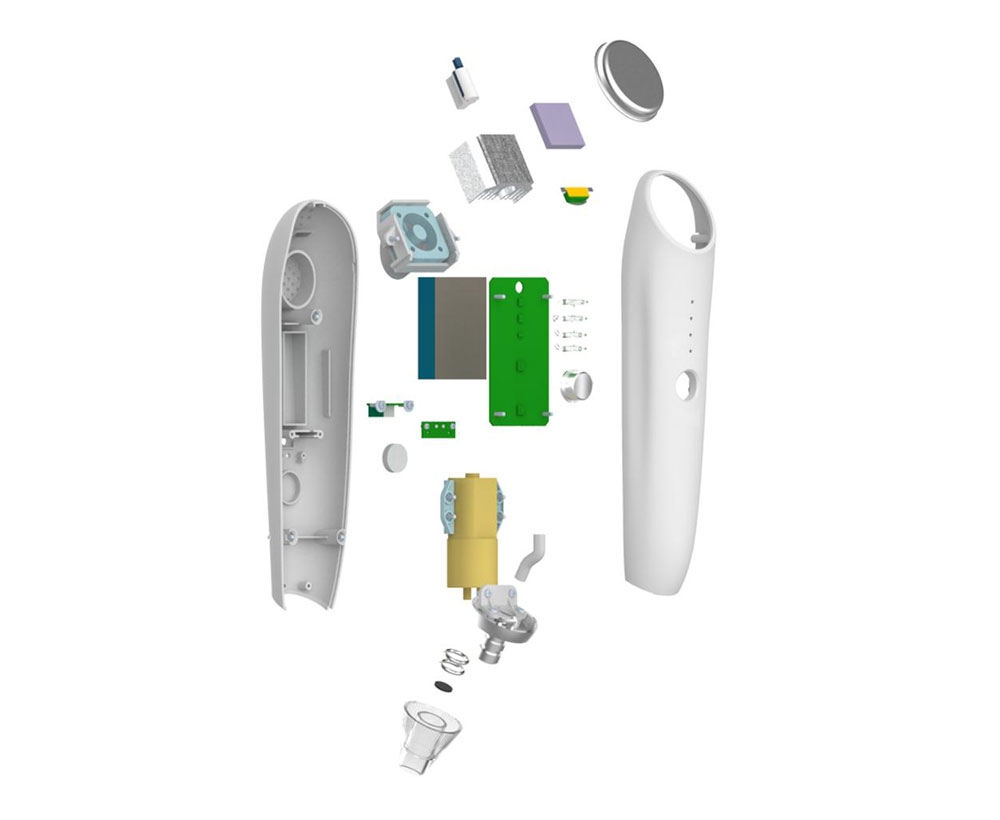 Consumables and Maintenance
Consumable Cost:
A great benefit of the Zemits ArctiqLift is that you have complete control of your consumable cost. Since the system already has almost everything you need with four interchangeable nozzles, charging port, and replaceable filters, all you need additionally is some serum or oil on the face when performing vacuum to help easily glide. Consumable cost varies depending on whatever product is used.
Maintenance:
The filter can be found inside of the applicator when the nozzle tip is removed. Filter should be changed every 2-3 uses. Ensure that your handpiece is fully charged before using again.
Fast shipping
Guaranteed quality of aesthetic equipment
Service
Wide range of products
Zemits ArctiqLift Cryo Dermabrasion Device
44%
44%
All products at www.advance-esthetic.us website are intended for cosmetic use.

All products at www.advance-esthetic.us website are not intended to treat or diagnose any medical conditions.