Facial

/

Zemits CrystalFrax Pro 3-in-1 Fractional RF System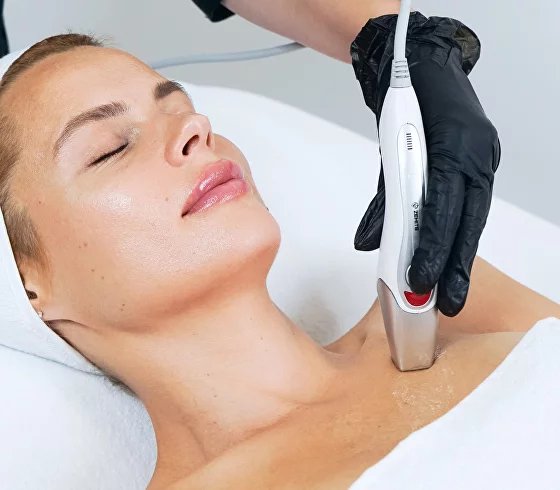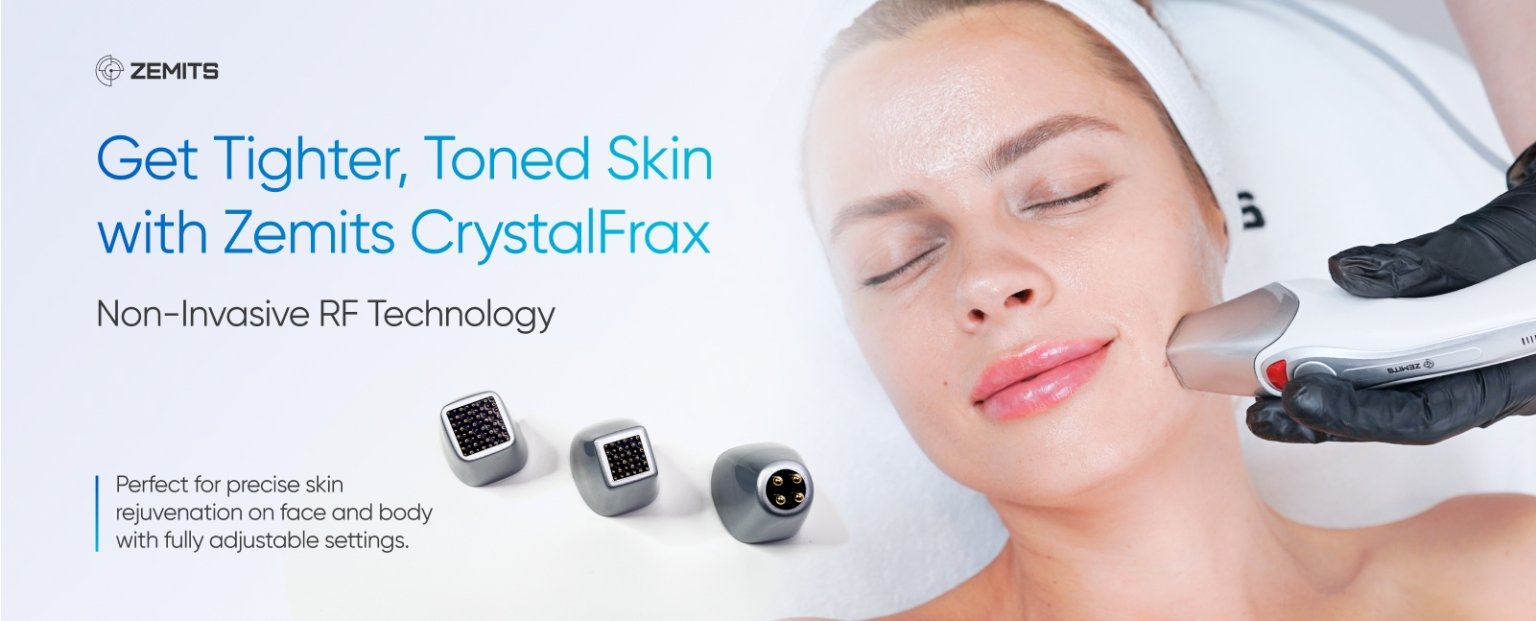 Zemits CrystalFrax PRO: a cutting-edge, non-invasive fractional RF system designed for exceptional skincare services.
Boasting fully adjustable settings, this professional-grade device enables precise, customized treatments tailored to meet your clients' skin care needs.
Discover the Transformative Power: Before & After Results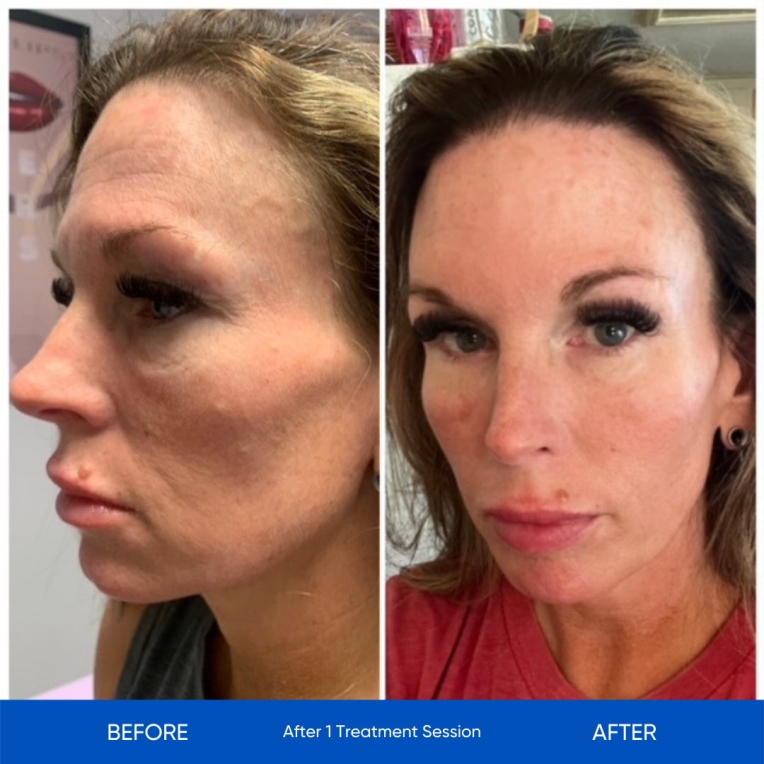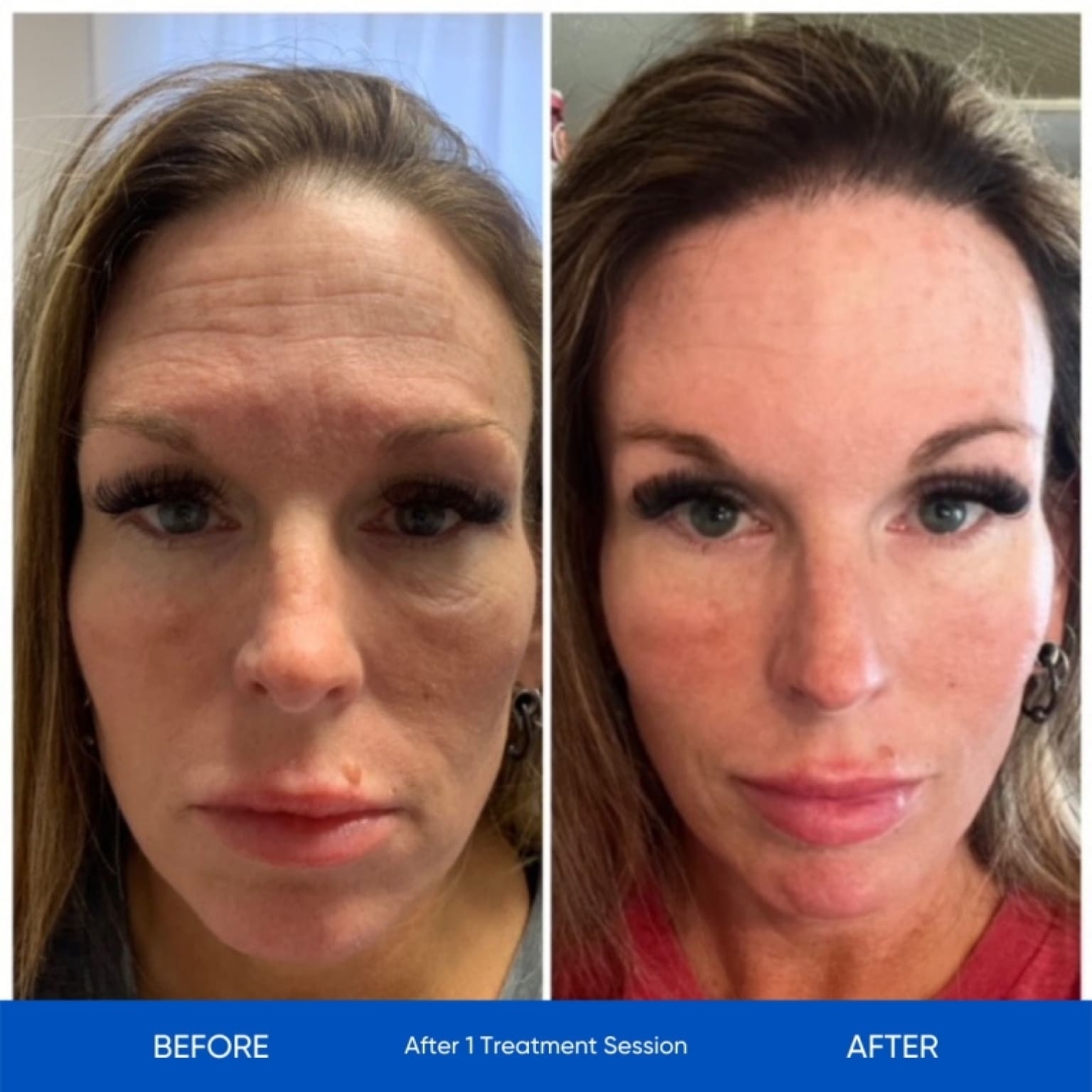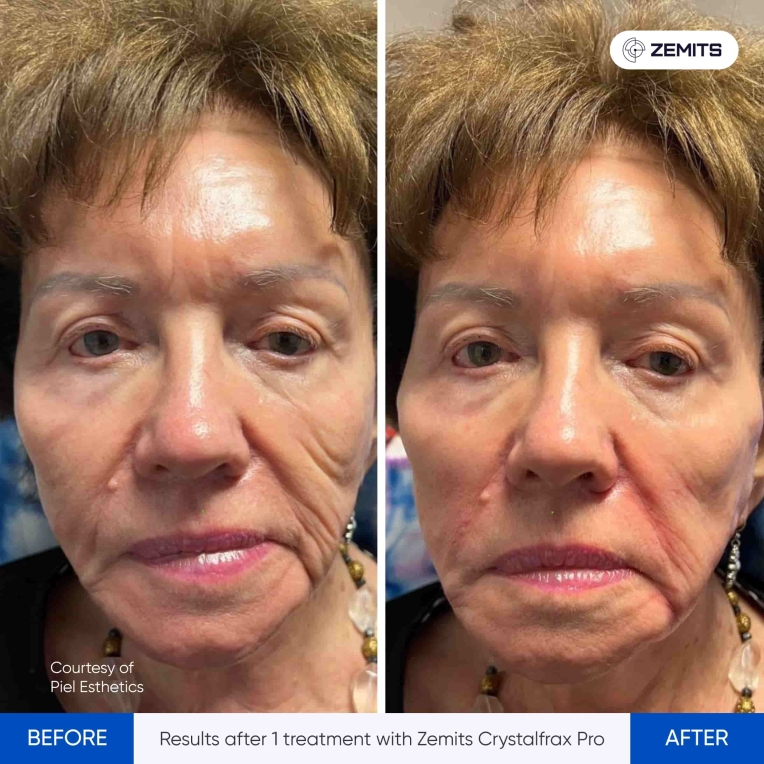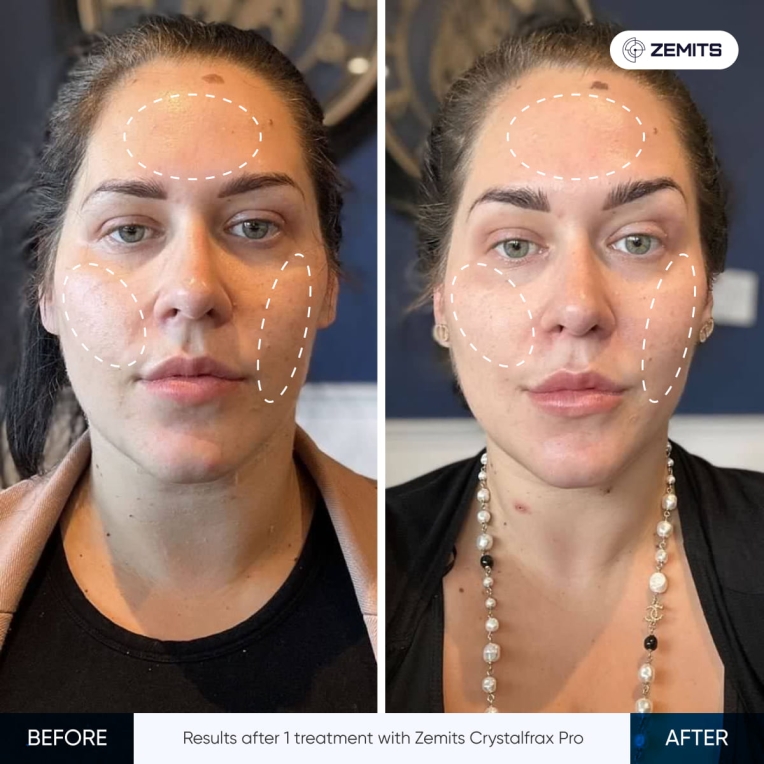 Experience Unparalleled Skin Transformation
Discover the Zemits CrystalFrax PRO: the ultimate non-invasive fractional RF device, expertly engineered to elevate your spa's offerings and deliver exceptional results. With three interchangeable tips, this versatile device is designed to target specific skin areas and address various concerns with precision. The multiple-use handpieces are not only durable but also cost-effective, making it an attractive addition to your spa.
The flat surface, featuring smooth metal electrodes, ensures accurate and consistent energy delivery to the skin. Operating with minimal consumables, only requiring conductive gel, the Zemits CrystalFrax PRO is a low-cost, high-performance solution for your spa.
Experience pain-free, 100% non-invasive treatments that eliminate the need for anesthesia while still providing dramatic, safe results. Clients will appreciate the comfortable experience and impressive outcomes, making the Zemits CrystalFrax PRO a must-have for any esthetician seeking to enhance their spa's services.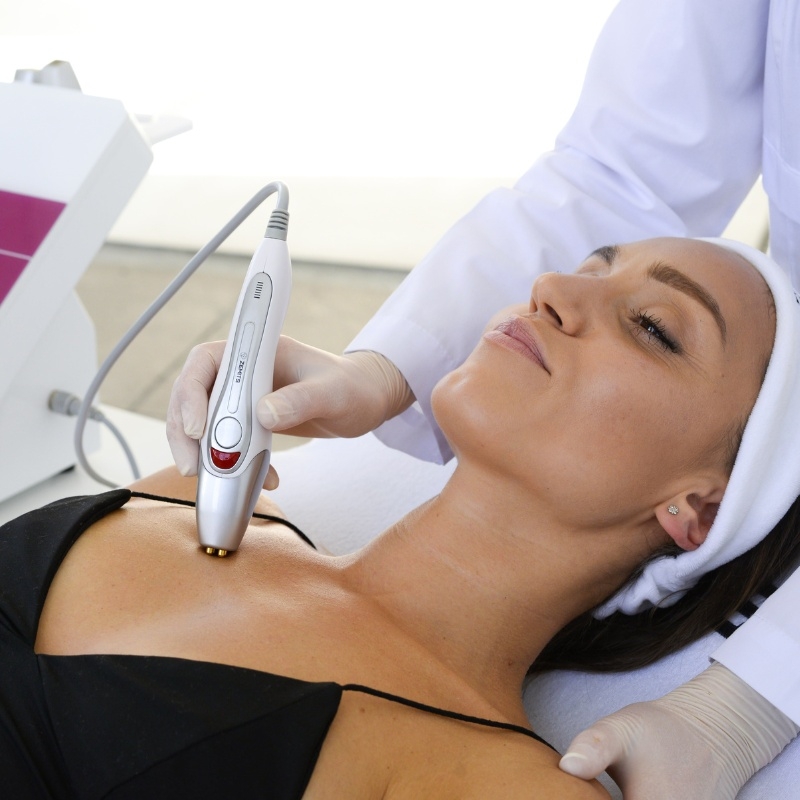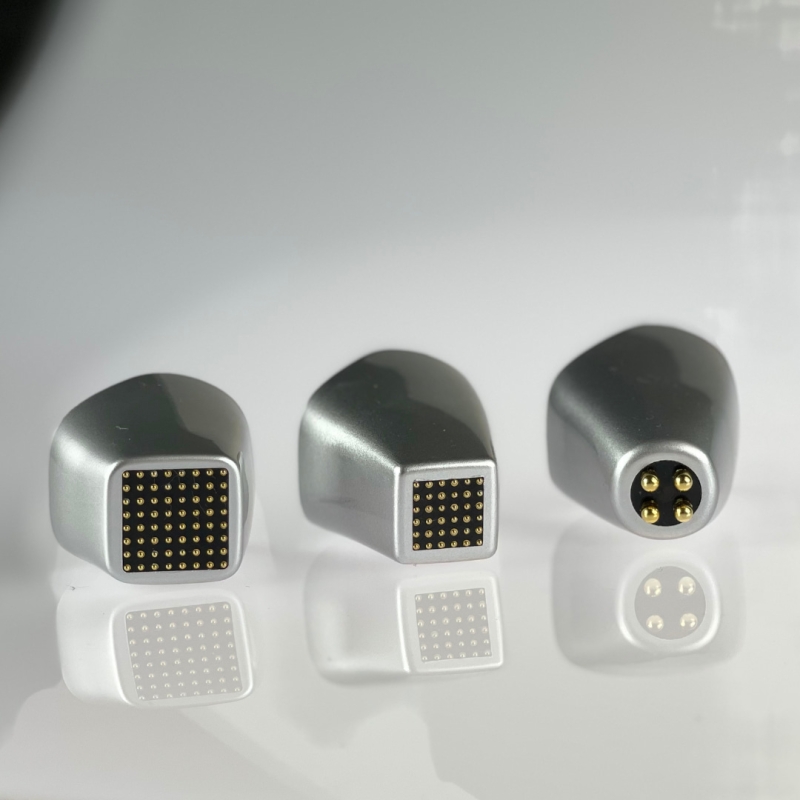 Three meticulously designed interchangeable heads
Non-Invasive Fractional Body RF: Transform your clients' body contouring experience with the Non-Invasive Fractional Body RF tip. Designed specifically for larger treatment areas, this head is effectively used for stretchmarks and other body skin concerns, delivering impressive results in a non-invasive manner.
Non-Invasive Fractional Facial RF: Revolutionize your facial treatments with the Non-Invasive Fractional Facial RF tip. This specialized head targets facial skin, focusing on fine lines, wrinkles, and uneven texture. Clients will enjoy rejuvenated, smoother, and younger-looking skin without the need for invasive procedures.
Quadropolar RF: Meticulously crafted for optimal performance, the four-polar smooth electrodes provide exceptional glide over the skin, enhancing the overall treatment experience.
Zemits CrystalFrax Pro Review: Uncovering the Benefits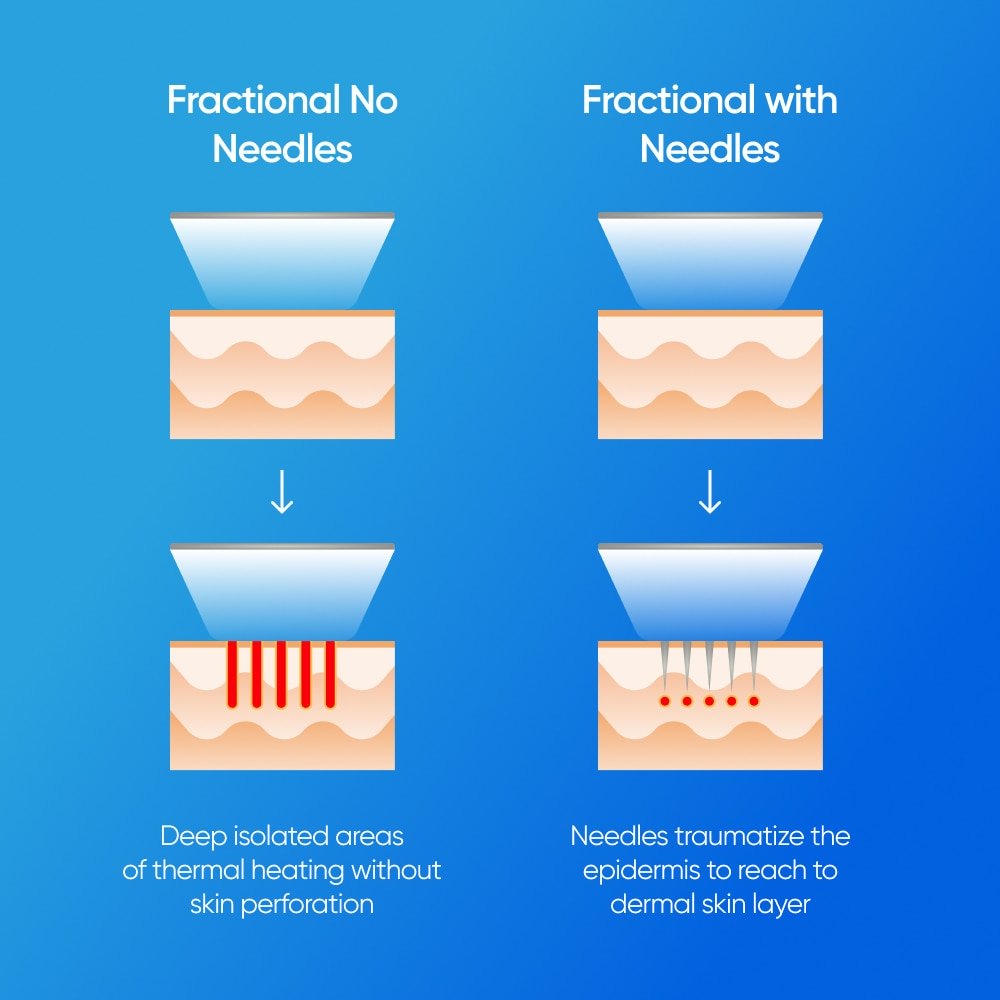 No-Needle vs MicroNeedle Fractional RF
Discover the unparalleled advantages of Non-Invasive No-needle Fractional RF compared to MicroNeedle Invasive Fractional RF.
Allow your clients to enjoy comfortable, non-invasive treatments that require no anesthesia and provide remarkable, secure outcomes. Clients will appreciate the comfortable experience and impressive results, fostering trust and loyalty to your spa.
Unlike Invasive MicroNeedle Fractional RF, which can cause discomfort and extended downtime, Non-Invasive Fractional RF offers faster recovery times, allowing clients to return to their daily routines with minimal disruption. Furthermore, the non-invasive nature of this treatment fully reduces the risk of infection and scarring, ensuring a safer and more effective alternative for all skin types, including sensitive skin.
Stand out in the competitive market by delivering exceptional results with no discomfort and downtime.
Safe No Needles Technology
There are NO Needles involved in Zemits RF treatments.
The interchangeable RF heads boast a 12-month lifespan and can be utilized multiple times, requiring only standard disinfection after each session.
Non-invasive treatments are a better investment for estheticians due to lower costs, faster recovery times, and reduced risks.
These treatments attract a broader client base and ensure a steady income through repeat sessions.
They also align with industry trends and require a less steep learning curve, giving estheticians a competitive edge.
Offering non-invasive treatments can lead to higher customer satisfaction, more referrals, and increased revenue for the esthetician's business.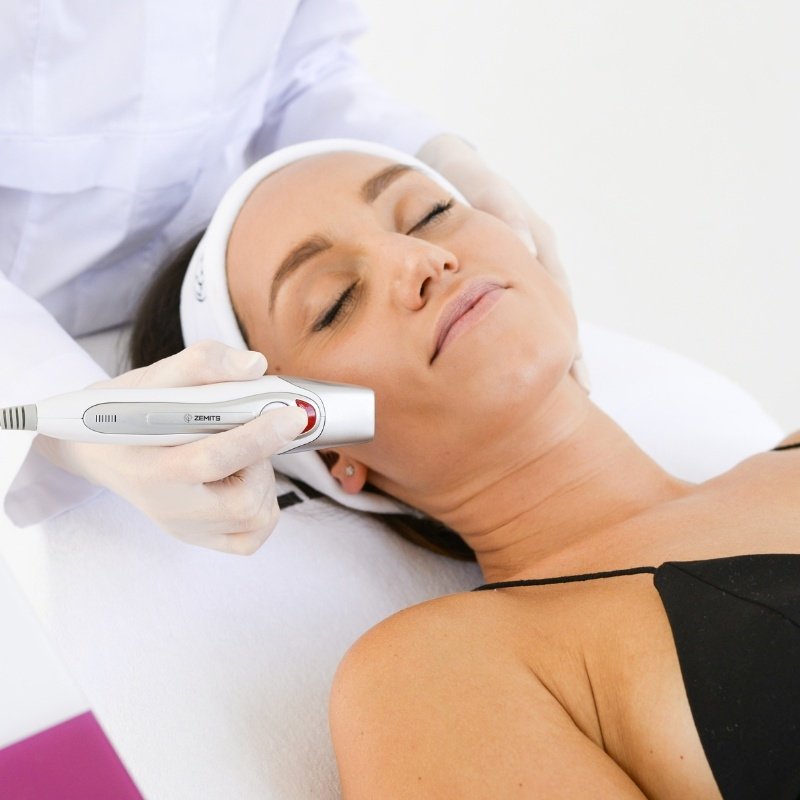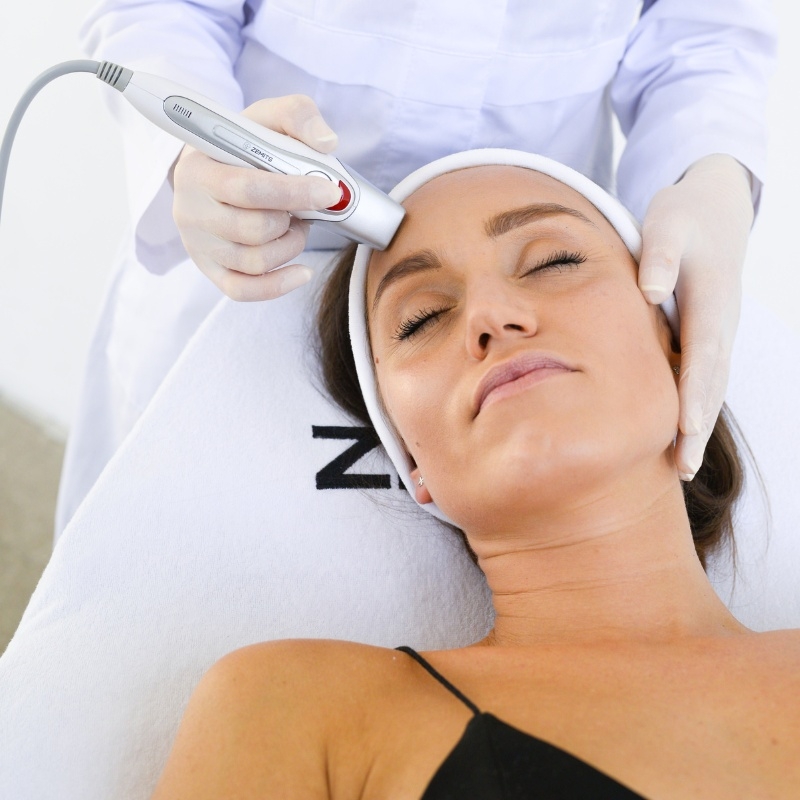 What Comes in Set:
Zemits CrystalFrax Pro System

3 interchangeable RF heads:

Four-Polar RF Tip , Facial Fractional RF Tip, Body Fractional RF Tip

Power Cord
Users Manual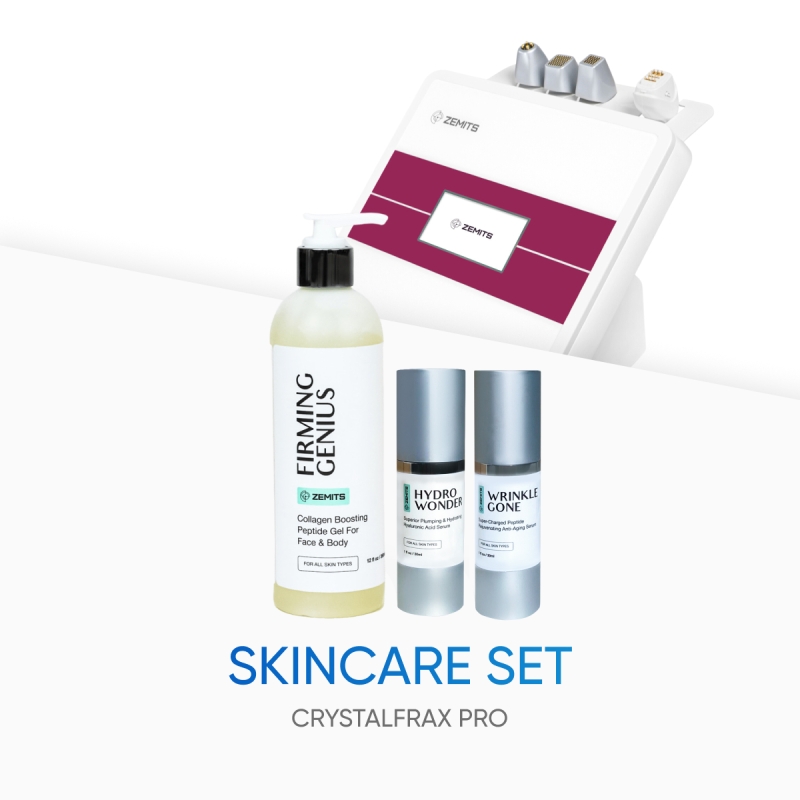 GIFT WITH PURCHASE
Maximize the results of treatments with Zemits Skincare
Experience the Zemits Advantage for Your Spa Business:
At Zemits, we understand that success in the spa industry requires more than just a high-quality device. That's why we offer a comprehensive treatment solution, providing everything you need to start enhancing your business immediately.
With every Zemits device purchase, we include a corresponding to your device complimentary set of premium skincare products, allowing you to offer exceptional services to your clients right away. We are committed to your success and believe in empowering you with the knowledge and skills to maximize treatment results.
To support you in achieving the best outcomes, we provide thorough training and detailed treatment protocols, ensuring you have the confidence and expertise to deliver outstanding services.
Premium Training Experience
With your purchase of the Zemits CrystalFrax PRO, enjoy complimentary access to our in-depth online training course and personalized Q&A session with our highly skilled, licensed instructors. Choose from English or Spanish instruction to suit your preference.
This all-inclusive online course encompasses everything necessary to master your new equipment. Upon completion, schedule a one-on-one Q&A session with our experts to ensure your success in offering new treatments and fully utilizing your cutting-edge device.
Our A-Esthetic certified trainers boast over three decades of combined experience. Leveraging this wealth of knowledge, we have crafted the most comprehensive and advanced online training experience available. Upon successful completion, you will receive a Certificate of Completion to showcase your accomplishment.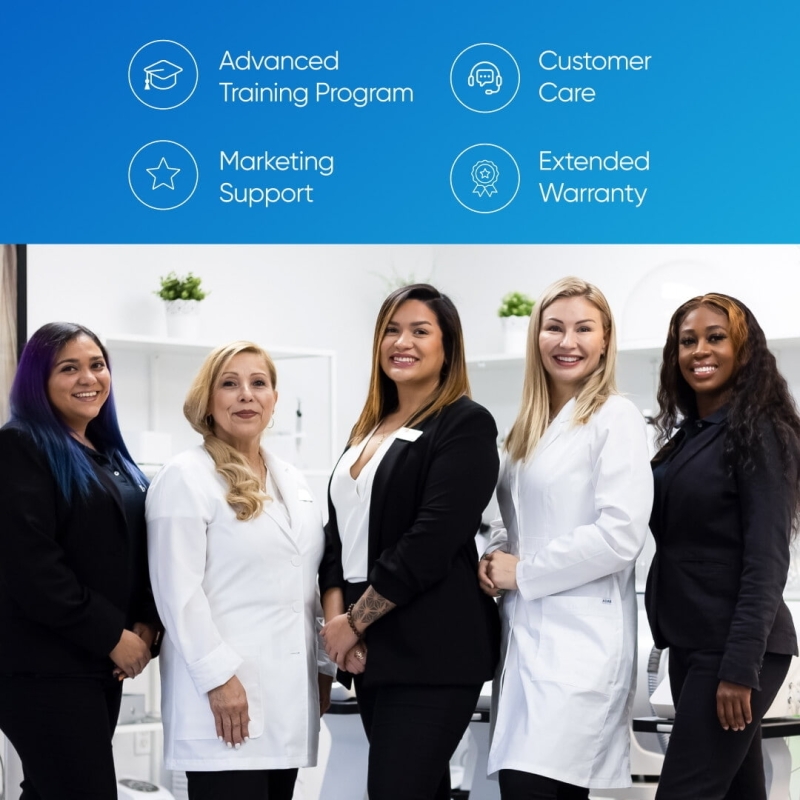 This esthetic device is intended for cosmetic use only. This esthetic device is not intended to be used to treat or diagnose any medical condition.
This esthetic device is intended to be used by estheticians and skincare providers. This esthetic device is not intended to be used by doctors or healthcare providers.
This esthetic device is not intended to be used in medical nor surgical purposes. This esthetic device does not affect the structure of deep skin tissues.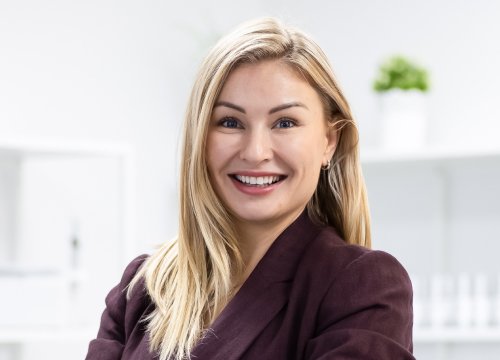 Financing Programs - More opportunities for your business
Interest-Free Financing and Flexible Payment Options. No credit, no problem!
Financing Programs

Learn More

Advanced Training Program
A-Esthetic offers the most advanced and comprehensive complimentary Advanced Online Training Course with every purchase of Zemits and Oomnex equipment..
Training Program

Learn More
Our clients Worldwide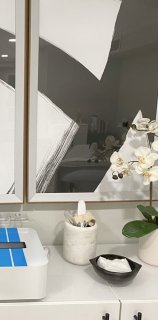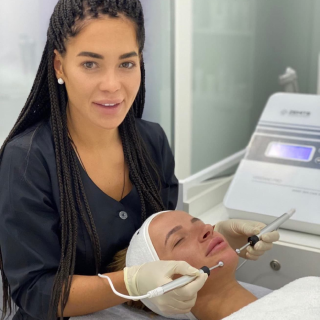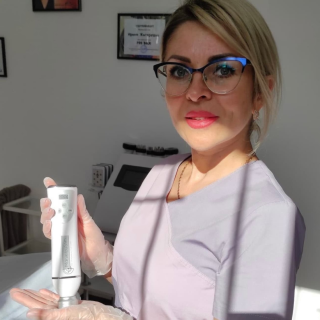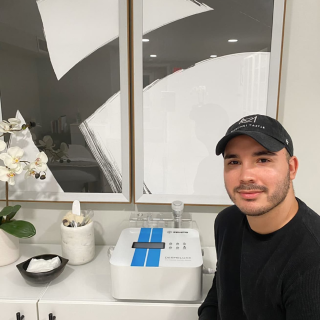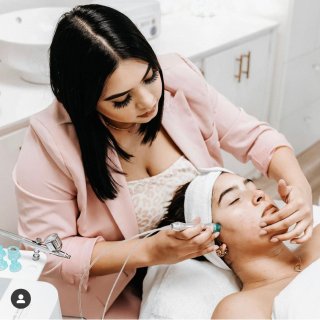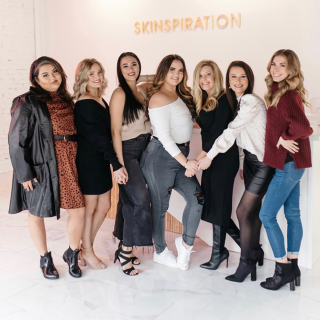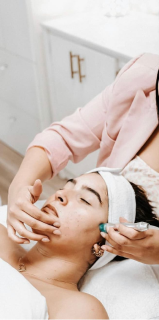 Advance-Esthetic is dedicated to providing you with the finest MedSpa Equipment to tailor a wide variety of your needs. Our mission is to support your MedSpa to boost your business with the highest quality products, outstanding customer service and a lifetime of client support.
Advance-Esthetic.us delivers to the following states: Alabama, Alaska, Arkansas, Arizona, California, Colorado, ...

Connecticut, Delaware, Florida, Georgia, Hawaii, Idaho, Illinois, Indiana, Iowa, Kansas, Kentucky, Louisiana, Maine, Maryland, Massachusetts, Michigan, Minnesota, Mississippi, Missouri, Montana, Nebraska, Nevada, New Hampshire, New Jersey, New Mexico, New York, North Carolina, North Dakota, Ohio, Oklahoma, Oregon, Pennsylvania, Rhode Island, South Carolina, South Dakota, Tennessee, Texas, Utah, Vermont, Virginia, Washington, West Virginia, Wisconsin, Wyoming
© 2021 DISCLAIMER: All information within the A-esthetic.us website and all other marketing materials are made only for informational and educational purposes. A-Esthetic products and equipment have not been tested or approved or any government entity for treatments of illnesses or diseases. Use at your own risk.
Advance-Esthetic does not accept any liability for inaccurate information on our website. It is the responsibility of the client to check the accuracy of all information provided and to confirm prior to and upon purchase of *qualifying Zemits equipment including but not limited to the conditional offer of marketing materials and other such offers for the defined brands. Zemits only. Marketing Materials are exclusively for Zemits branded machines only... Not applicable with Venus, Innocell, or other non Zemits branded equipment, ETC., Definitions: Qualified: Zemits Branded Equipment only