Slimming

/

Zemits EndoLuxx Pro Endomassage Device for Face and Body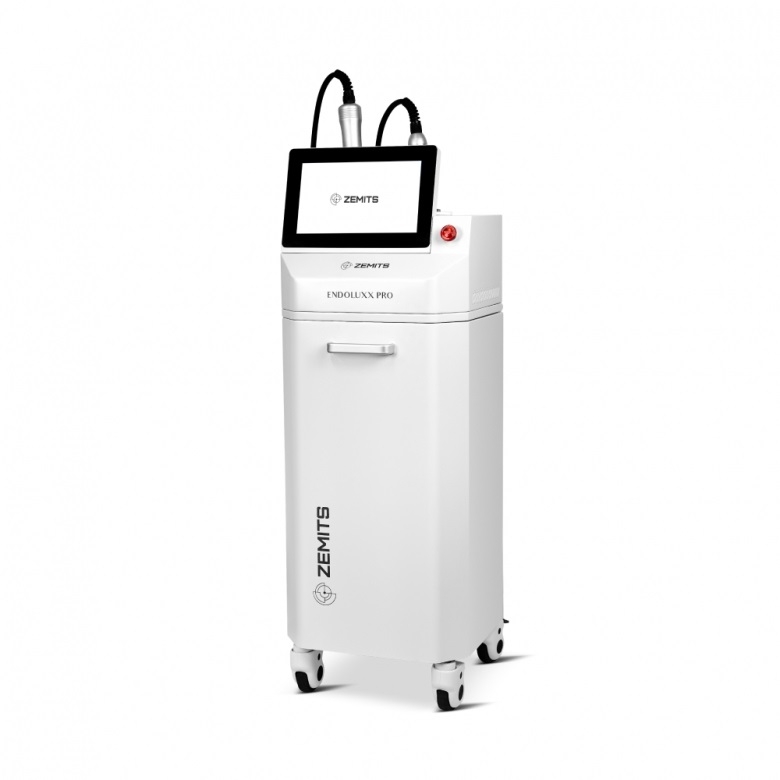 Unveiling Progress: The Success of EndoLuxx PRO Treatments
Courtesy of Borsalo Med Spa, Miami, FL.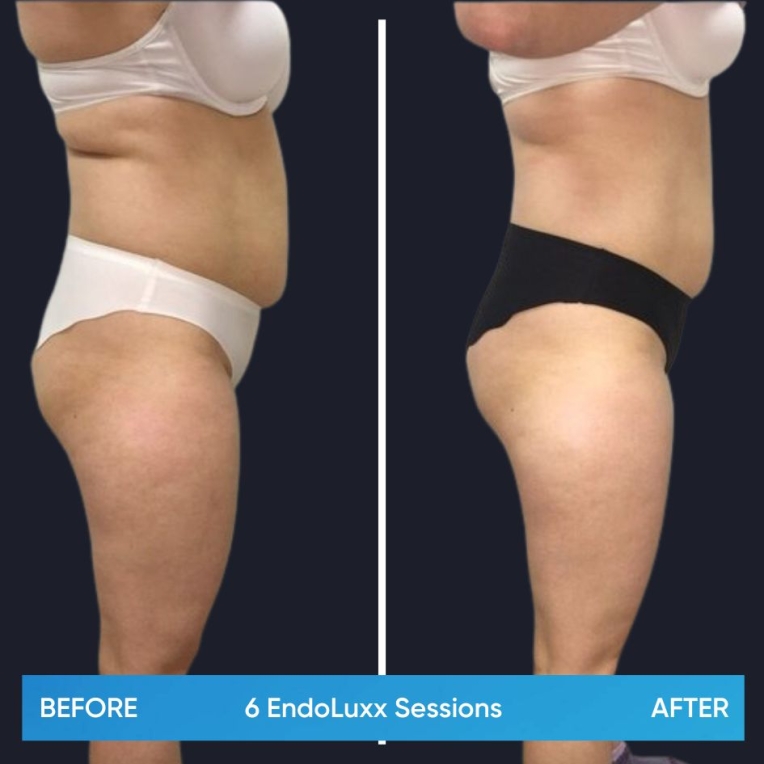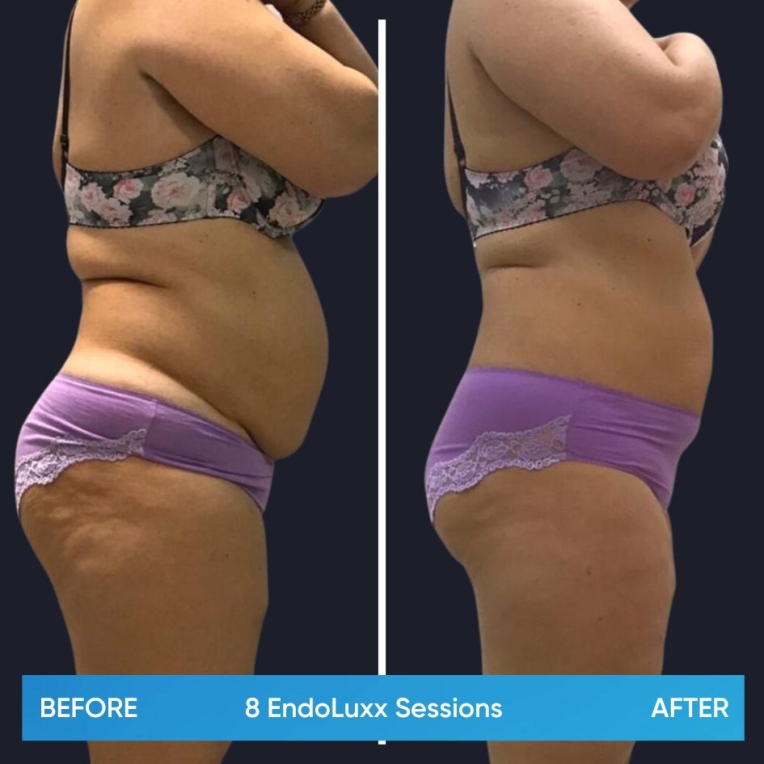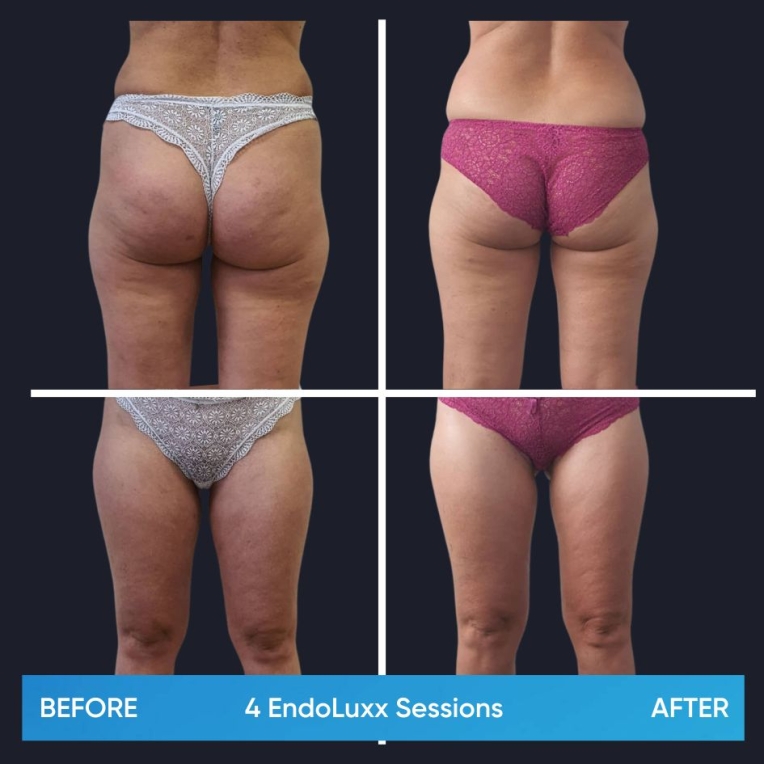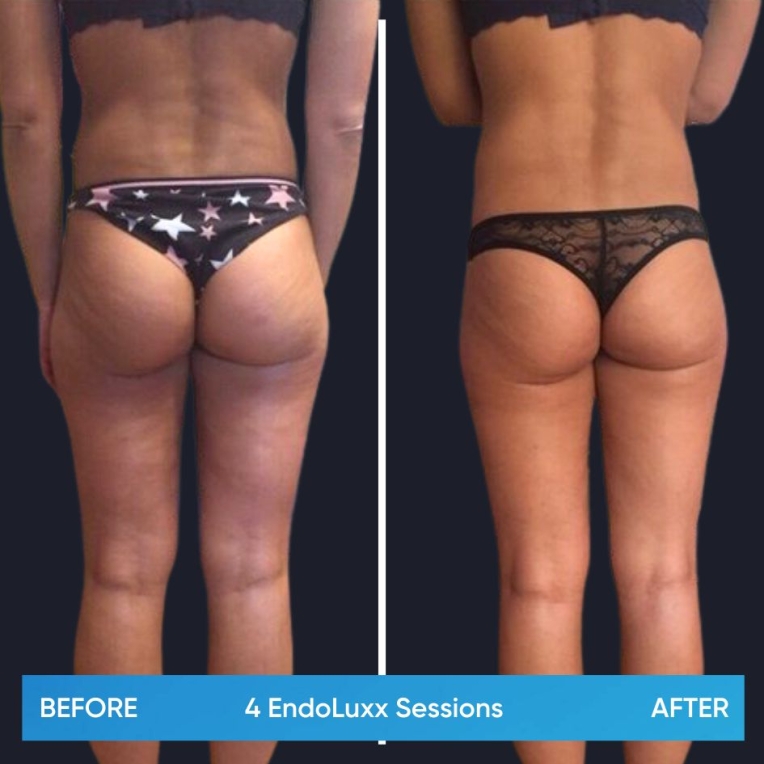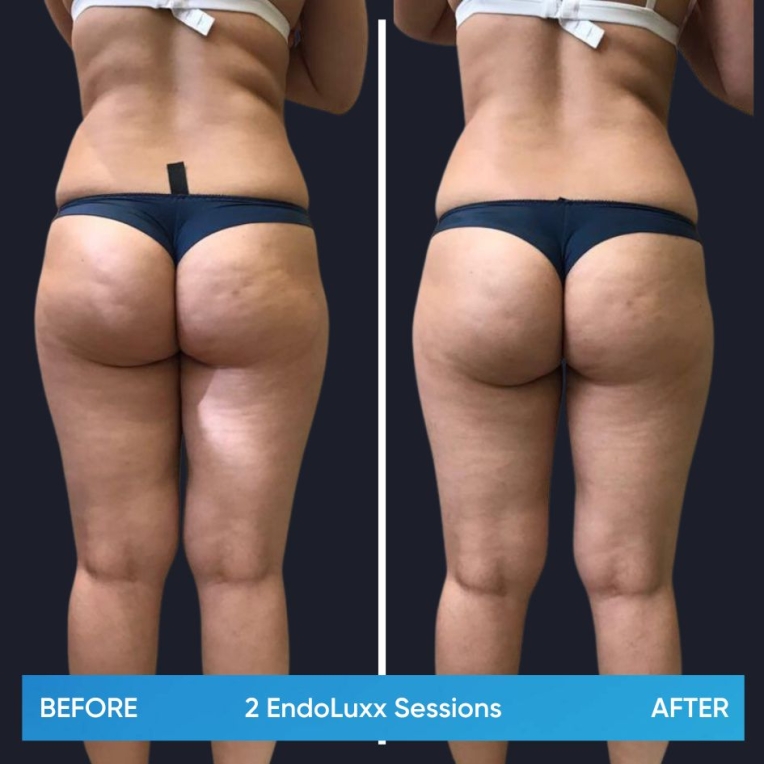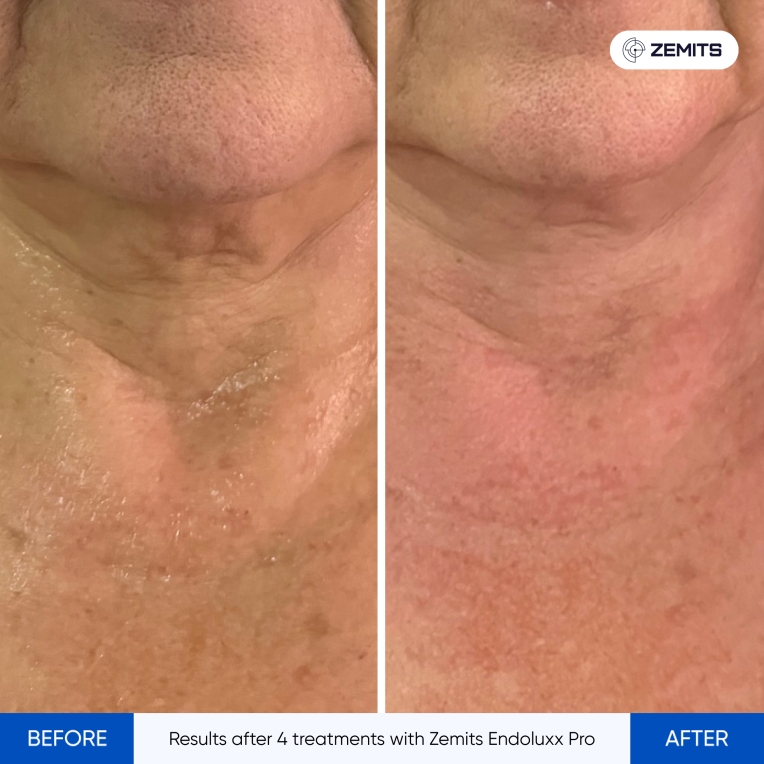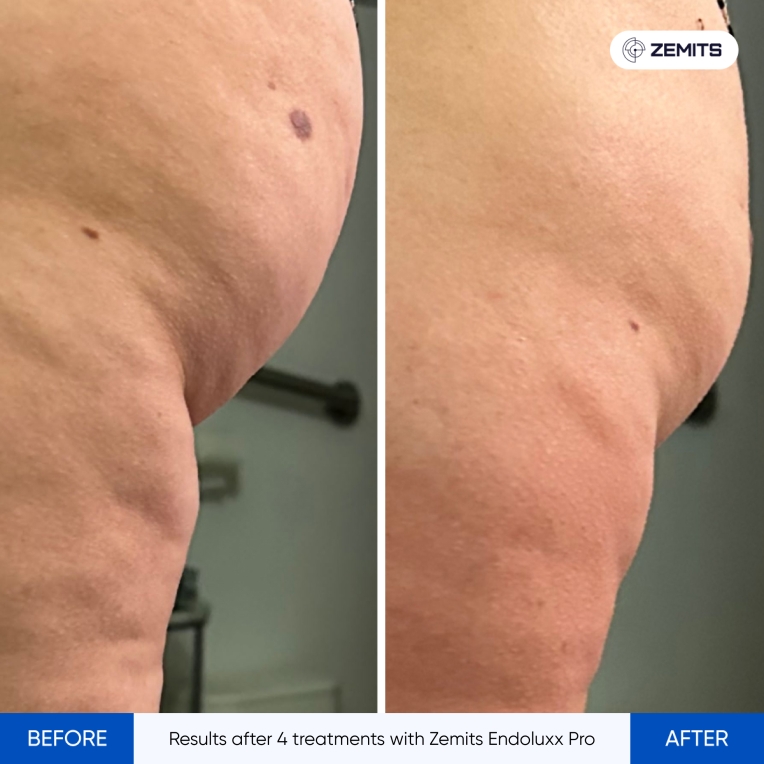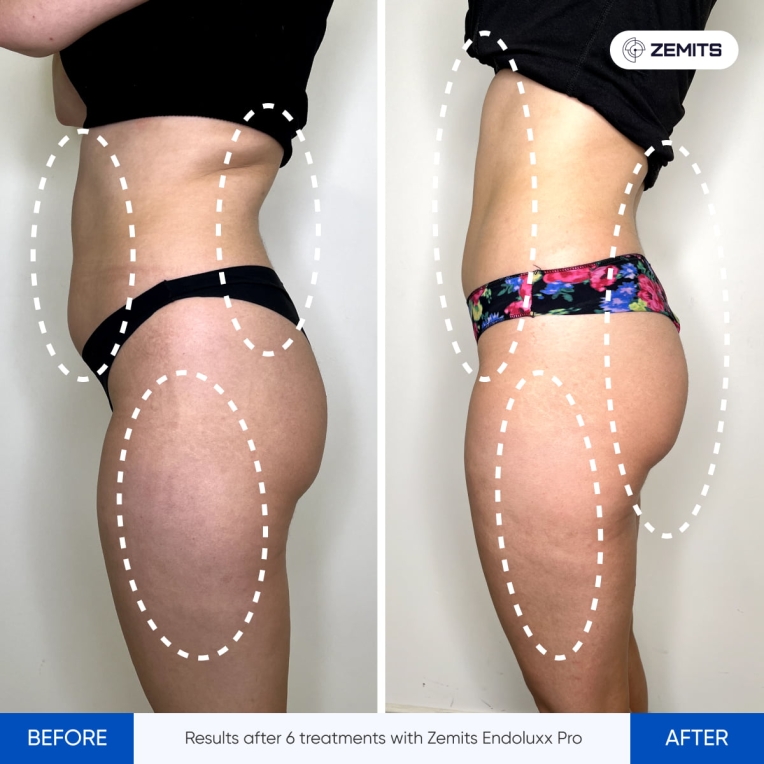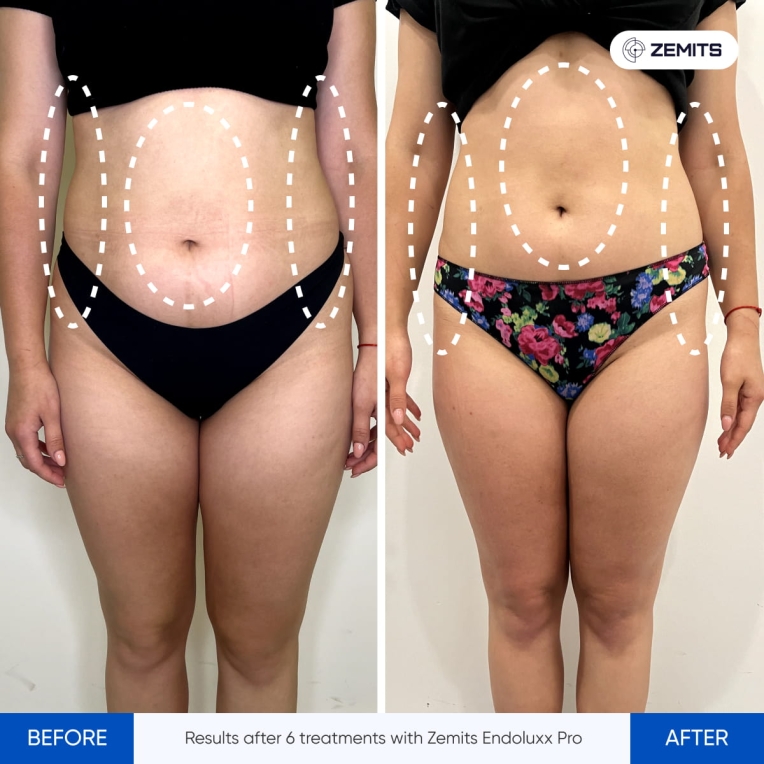 Results may vary

About
The Zemits EndoLuxx PRO is the newest advanced holistic body contouring and skin tightening endo-massage machine.
The EndoLuxx PRO technology uses high-speed rotation of medical-grade rollers of various shapes and density. This safe thus effective holistic massage performs drastic skin stimulation and energizing on all skin layers. The superficial effect of the rollers application engages friction with the epidermal skin layers, and enhances oxygenated blood supply from the dermal skin layer. The comfortable pressure applied with rotating spheres together with improved blood circulation and lymphatic flow allows deeper tissue massage of the hypodermal fatty layer, thus decreasing the cellulite appearance, and improving muscle tone and body contouring.
Benefits
Zemits EndoLuxx PRO is 100% Holistic with fewer contraindications

Has the most unique and complete set of replaceable rollers sets
Endo-Massage is a top-trending treatment with high demand from customers
The EndoLuxx PRO therapy can be added to any other body contouring service for combined results
The EndoLuxx massage is the most comfortable anti-cellulite treatment - clients usually experience beautiful relaxing sensations
Rollers are interchangeable and easy to maintain
The EndoLuxx PRO is a perfect choice for facial and body treatment
Advanced accessories with intelligent operation menu: the large rotating spheres handpiece for body and the small one for hands, arms, neck and face.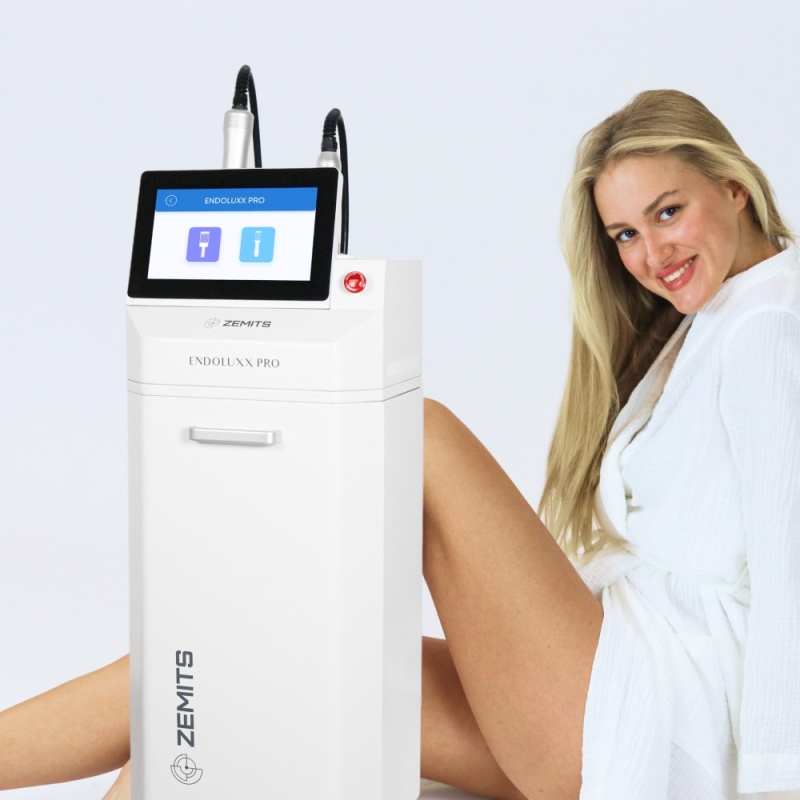 Watch video with Zemits Endoluxx Pro
The EndoLuxx PRO Treatment is Effectively Used to Address:
Cellulite
Muscle tone
Skin laxity
Excess fibrous tissue
Toxin/fluid retention
Symptoms of aging
Sports recovery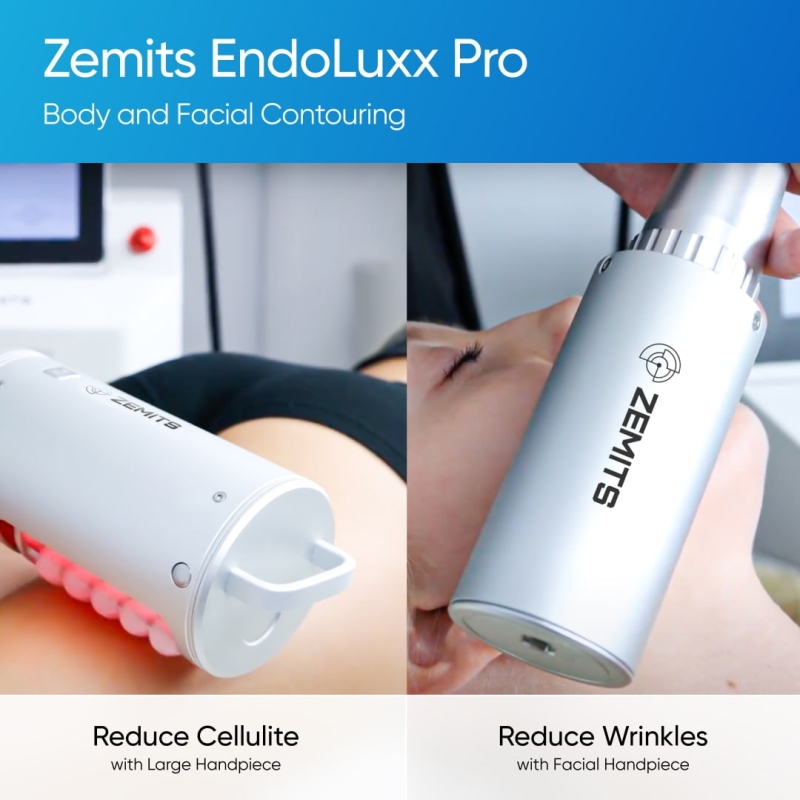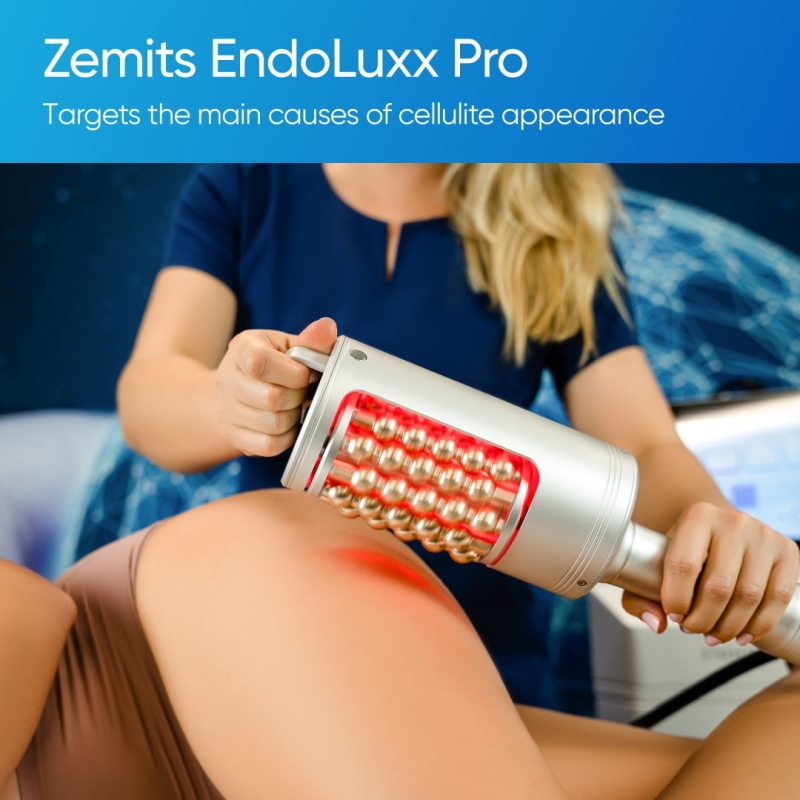 Zemits EndoLuxx PRO Targets The Main Causes of Cellulite Appearance:
Poor lymphatic circulation

Low level of tissue metabolism and oxygenation
Stubborn aggregation of fatty cell
Tightens Skin That Requires Collagen Boost
Rotating and rhythmic motion of Zemits EndoLuxx advanced handpieces provide a "pumping" effect, that increases lymphatic activity.
This helps to detoxify body and stimulate lymphatic and blood circulation circulation.
Increased healthy blood flow enhances local tissues oxygenation and boosts synthesis of collagen fibers.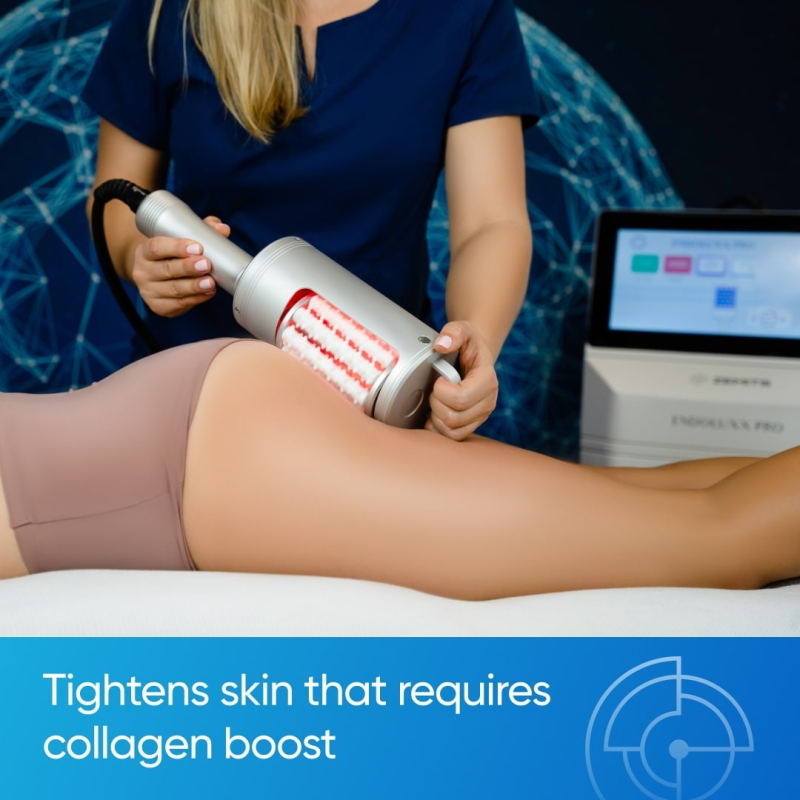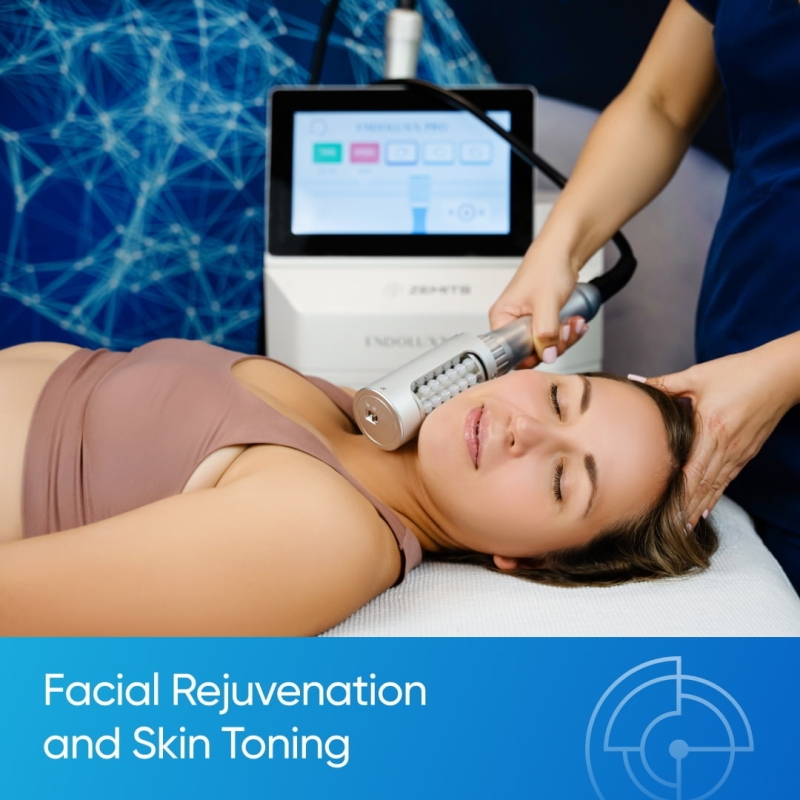 Facial Rejuvenation and Skin Toning
The high-speed rotation of the small handpiece drastically increases local blood and lymphatic circulation, thus enhancing skin cells metabolism, reducing face puffiness, lifting sagging skin and contouring facial features.
Zemits EndoLuxx PRO has two professional handpieces:
Facial and Body Contouring
The Body EndoLuxx Handpiece
The Body EndoLuxx Handpiece is a state-of-the-art tool with replaceable roller beans of four different types:
Gentle Silicone Spheres Roller: perfect for lymphatic drainage treatment

Medical-Grade Metal Spheres Roller: great for deep-tissue massage

Spiral Plastic Epicentric Waves Roller: an amazing skin tightening tool

Soft Silicone Spiky Spheres Roller: one of the most effective anti-cellulite devices

The handpiece has a built-in Near Infrared Light of 700 nm
This handpiece has a convenient holder, and buttons to adjust intensity with ease for a provider.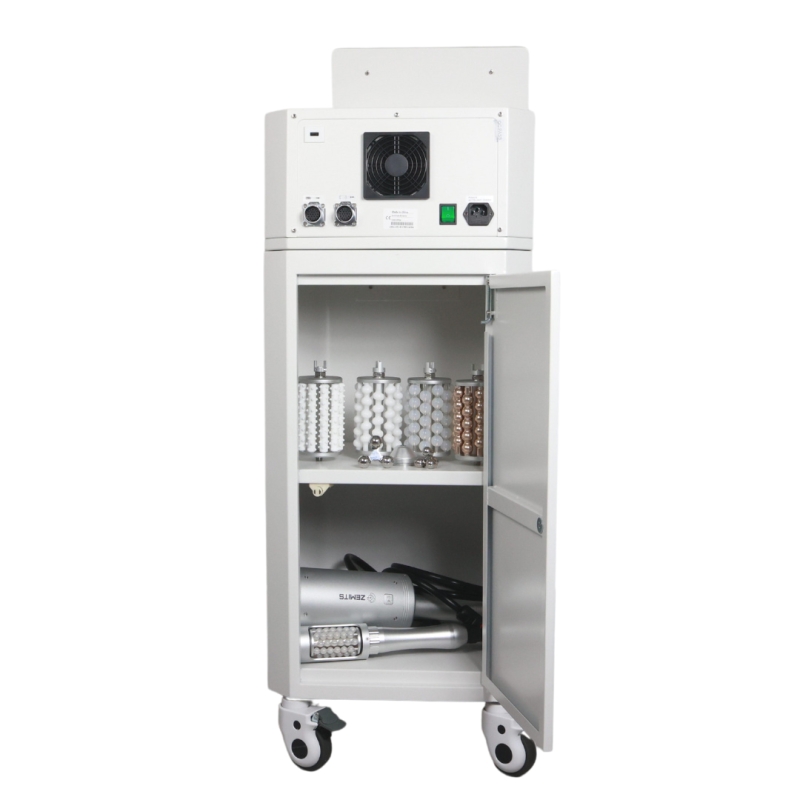 Body Handpiece
With its unique high-speed rotation, large handpiece can be effectively used for:
Calves Lymph Drainage

Thighs Anticellulite Massage
Buttocks Shaping - Lower Back Slimming
Back Relaxing Massage and Pain Relief
Abdomen and Waist Sculpting
Even More Handpieces
The Small EndoLuxx PRO Handpiece is an amazing massage tool for precise treatments on face and body:

This handpiece has 3 replaceable roller heads:
Classical Spheres for gentle Facial Massage
Small 3D Roller- for precise Body Massage of the stubborn fatty deposits
Medium 3D Roller- for intense localized Body Massage of the stubborn fatty deposits and cellulite

Benefits:
Non-Invasive

Easy to use
No Downtime
And Beyond comfortable treatment
With its Powerful Spheres Rotation it is an Absolutely Unique and Relaxing Treatment for:
Palm relaxation and muscle tension
Arms lymphatic drainage and deep tissue massage
Neck firming
Double chin sllimming
Jawline sculpting
Face lymphatic massage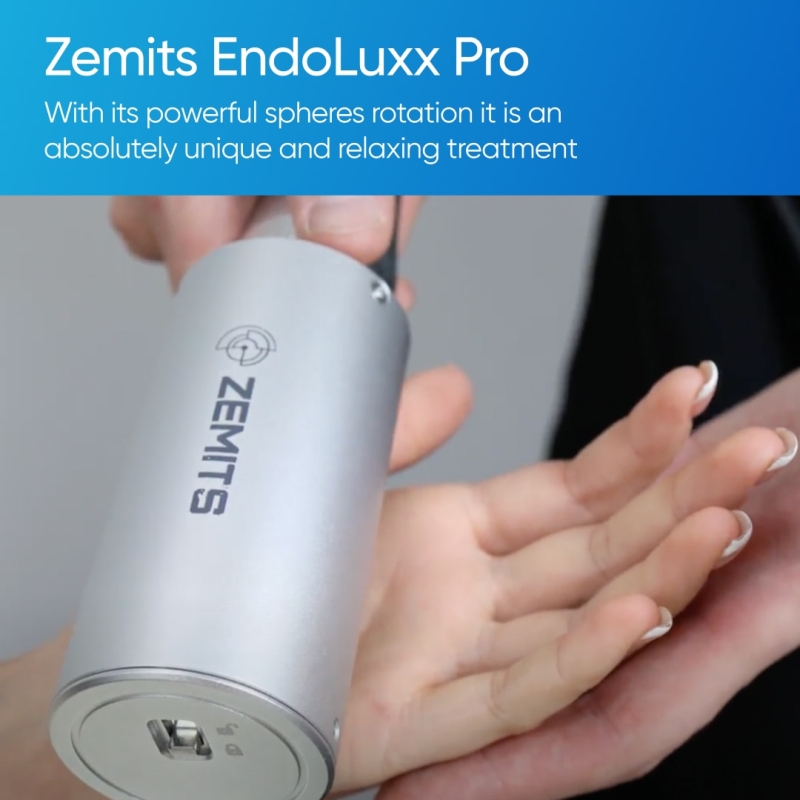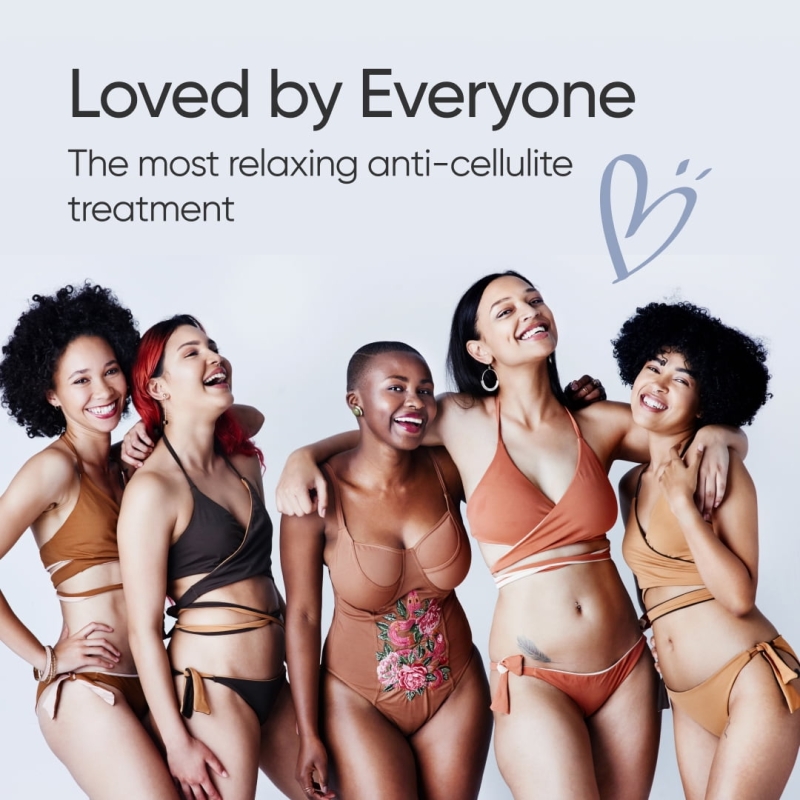 Holistic Body Massage
This professional technology can drastically enhance local blood circulation, and oxygenation of the tissues.
This is also an additional factor that reduces and prevents cellulite appearance.
Holistic Body Remodeling
The high-speed rotation of the spheres helps to break apart connective tissue fibers that cause "orange peel" look.
As well EndoLuxx treatment helps to dissolve fatty cells accumulations and fibrous septa, making them less sclerotic.
Rotating Technique that enables deep and comfortable muscle massage.
This treatment can drastically improve muscle tone and reduce muscle and fascia tension.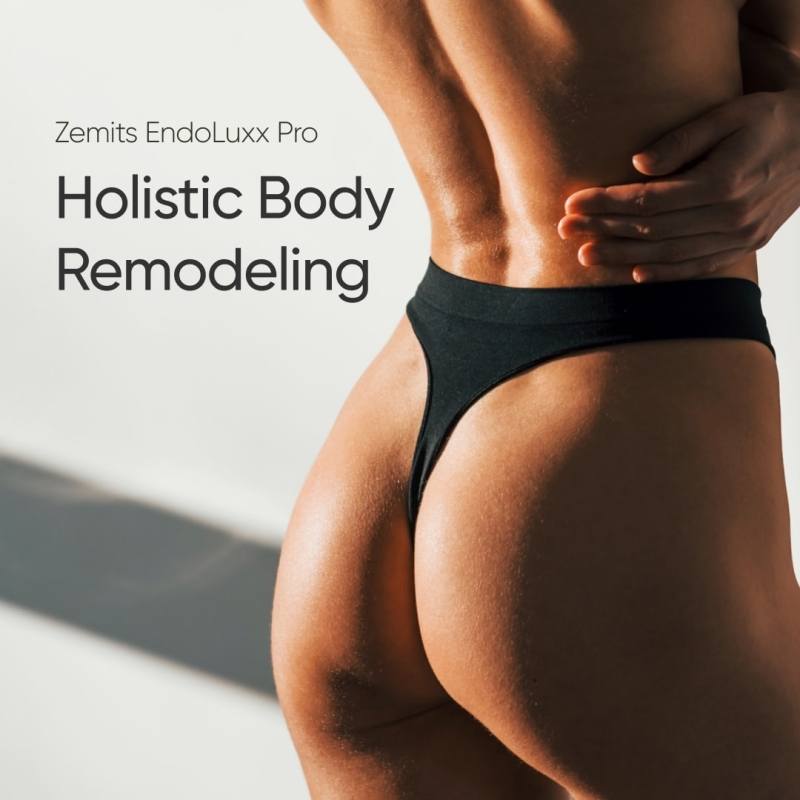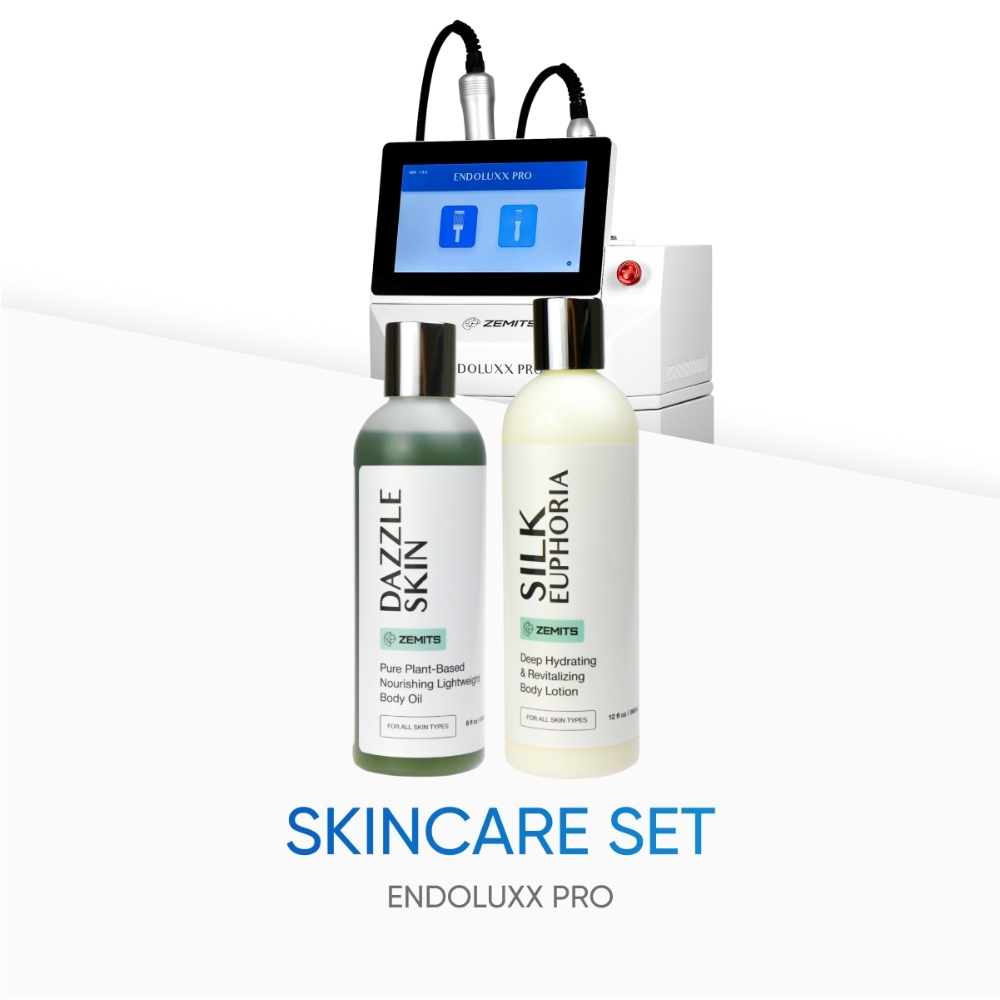 Maximize the results of treatments with Zemits Skincare
Experience the Zemits Advantage for Your Spa Business:
At Zemits, we understand that success in the spa industry requires more than just a high-quality device. That's why we offer a comprehensive treatment solution, providing everything you need to start enhancing your business immediately.
With every Zemits device purchase, we include a corresponding to your device complimentary set of premium skincare products, allowing you to offer exceptional services to your clients right away. We are committed to your success and believe in empowering you with the knowledge and skills to maximize treatment results.
1.Is this is a safe treatment?
The Zemits EndoLuxx PRO Deep Tissue Contouring Therapy is completely risk-free and has no known side effects.


2. Is this therapy available at any time of year?
Regardless of the season, EndoLuxx Therapy can be used at any time of the year


3. What is the duration of a single session?
The Zemits EndoLuxx Deep Tissue Contouring Therapy can be used anywhere on the body or face. However depending on the size of the region that needs to be treated, a single session can last anywhere from 45 minutes to 1 hour and 30 minutes.


4. Is it a painful experience?
Not at all! The Zemits EndoLuxx Deep Tissue Contouring Therapy is truly a very relaxing procedure and very pleasant treatment.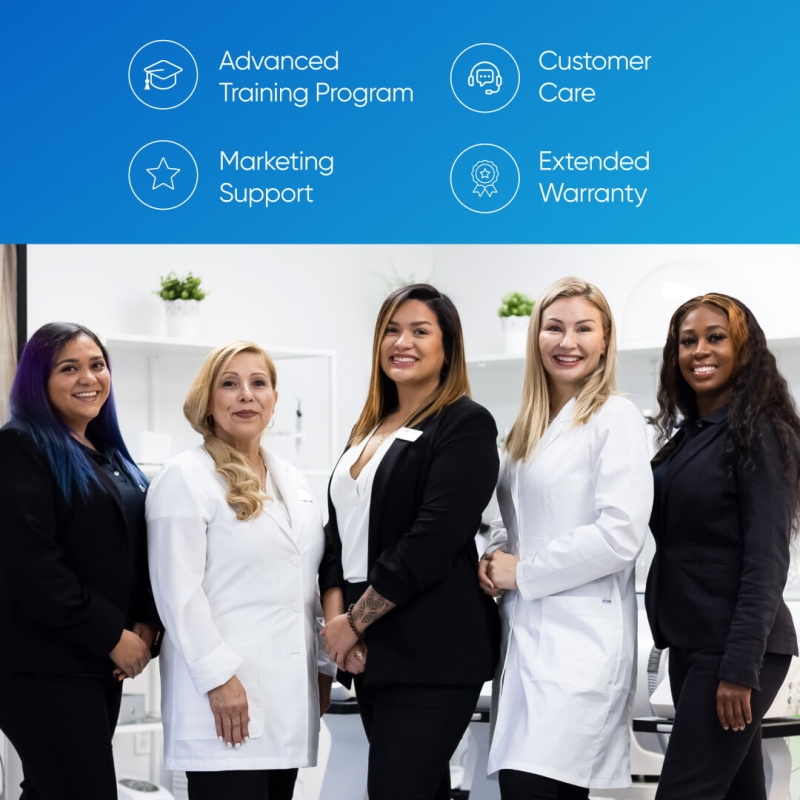 Advanced Training Program
A-Esthetic's certified educators have 30+ years of experience.
With our combined experience, we have created the most complete and advanced online training course for Zemits DermeLuxx.
You will have completely FREE access to the customized online training course and Q&A session with our educators.
We will provide you with the Certificate of Completion after you successfully complete your training course.
This esthetic device is intended for cosmetic use only. This esthetic device is not intended to be used to treat or diagnose any medical condition.
This esthetic device is intended to be used by estheticians and skincare providers. This esthetic device is not intended to be used by doctors or healthcare providers.
This esthetic device is not intended to be used in medical nor surgical purposes. This esthetic device does not affect the structure of deep skin tissues.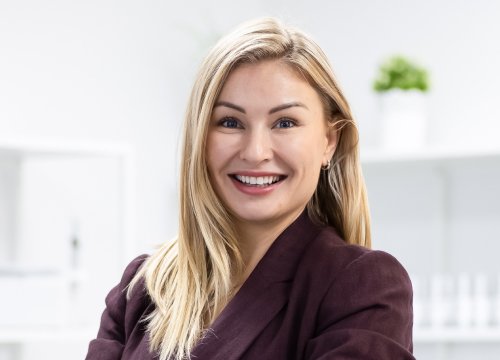 Financing Programs - More opportunities for your business
Interest-Free Financing and Flexible Payment Options. No credit, no problem!
Financing Programs

Learn More

Advanced Training Program
A-Esthetic offers the most advanced and comprehensive complimentary Advanced Online Training Course with every purchase of Zemits and Oomnex equipment..
Training Program

Learn More
Our clients Worldwide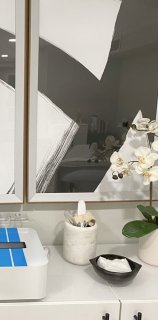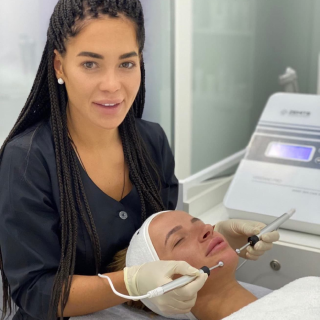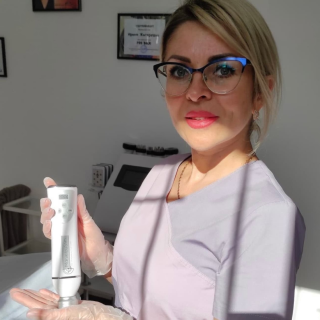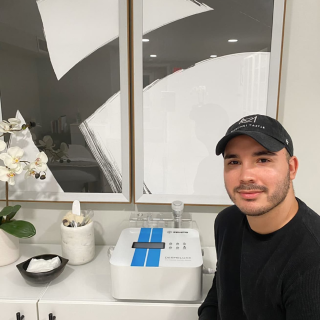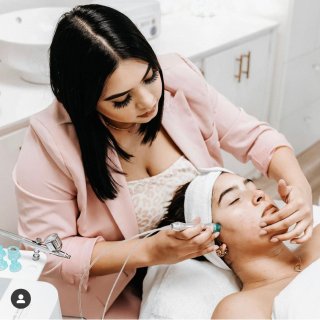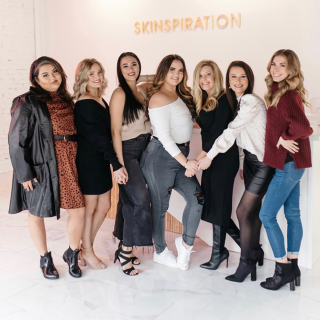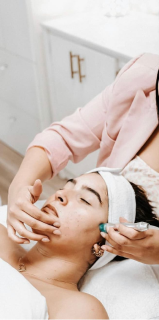 Advance-Esthetic is dedicated to providing you with the finest MedSpa Equipment to tailor a wide variety of your needs. Our mission is to support your MedSpa to boost your business with the highest quality products, outstanding customer service and a lifetime of client support.
Advance-Esthetic.us delivers to the following states: Alabama, Alaska, Arkansas, Arizona, California, Colorado, ...

Connecticut, Delaware, Florida, Georgia, Hawaii, Idaho, Illinois, Indiana, Iowa, Kansas, Kentucky, Louisiana, Maine, Maryland, Massachusetts, Michigan, Minnesota, Mississippi, Missouri, Montana, Nebraska, Nevada, New Hampshire, New Jersey, New Mexico, New York, North Carolina, North Dakota, Ohio, Oklahoma, Oregon, Pennsylvania, Rhode Island, South Carolina, South Dakota, Tennessee, Texas, Utah, Vermont, Virginia, Washington, West Virginia, Wisconsin, Wyoming
© 2021 DISCLAIMER: All information within the A-esthetic.us website and all other marketing materials are made only for informational and educational purposes. A-Esthetic products and equipment have not been tested or approved or any government entity for treatments of illnesses or diseases. Use at your own risk.
Advance-Esthetic does not accept any liability for inaccurate information on our website. It is the responsibility of the client to check the accuracy of all information provided and to confirm prior to and upon purchase of *qualifying Zemits equipment including but not limited to the conditional offer of marketing materials and other such offers for the defined brands. Zemits only. Marketing Materials are exclusively for Zemits branded machines only... Not applicable with Venus, Innocell, or other non Zemits branded equipment, ETC., Definitions: Qualified: Zemits Branded Equipment only