We speak English Hablamos Español Falamos portugues Мы говорим по-русски
Showroom Visits by Appointment Only
---
Zemits Clients
More info ›
Zemits EndoLuxx Deep Tissue Contouring Technology for Face and Body
---
Disclaimer
This esthetic device is intended for cosmetic use only. This esthetic device is not intended to be used to treat or diagnose any medical condition.
This esthetic device is intended to be used by estheticians and skincare providers. This esthetic device is not intended to be used by doctors or healthcare providers.
This esthetic device is not intended to be used in medical nor surgical purposes. This esthetic device does not affect the structure of deep skin tissues.
Zemits EndoLuxx Deep Tissue Contouring Technology for Face and Body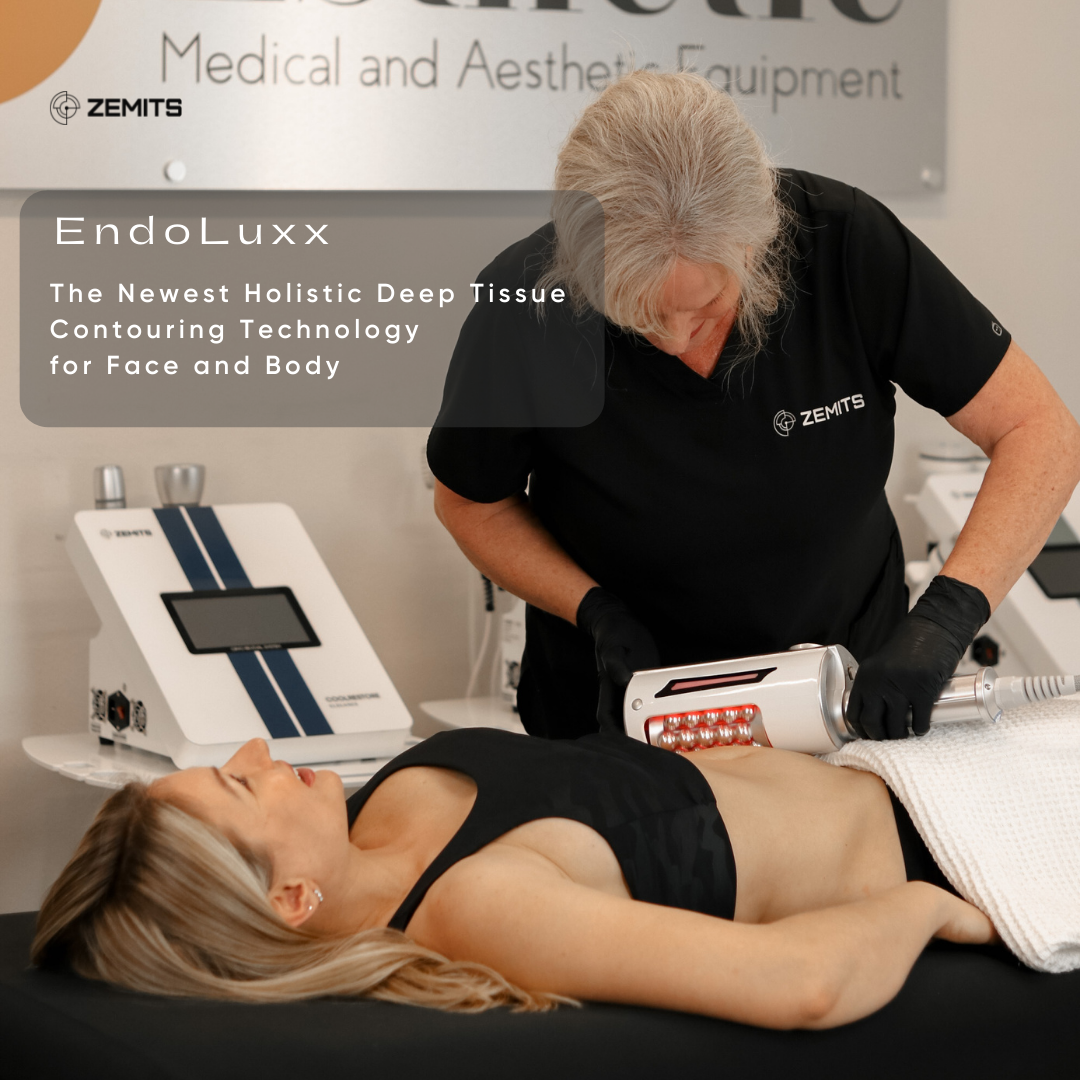 The Zemits EndoLuxx Deep Tissue Contouring Therapy is the newest professional holistic approach to target cellulite and skin laxity.
This technology utilizes high-speed rotation of 3D rollers to perform deep-tissue massage thus reducing cellulite appearance, increasing muscle tone and lymphatic circulation.
---
EndoLuxx treatment is effectively used to address:
Cellulite
Muscle tone
Skin laxity
Excess fibrous tissue
Toxin/fluid retention
Symptoms of aging
Sports recovery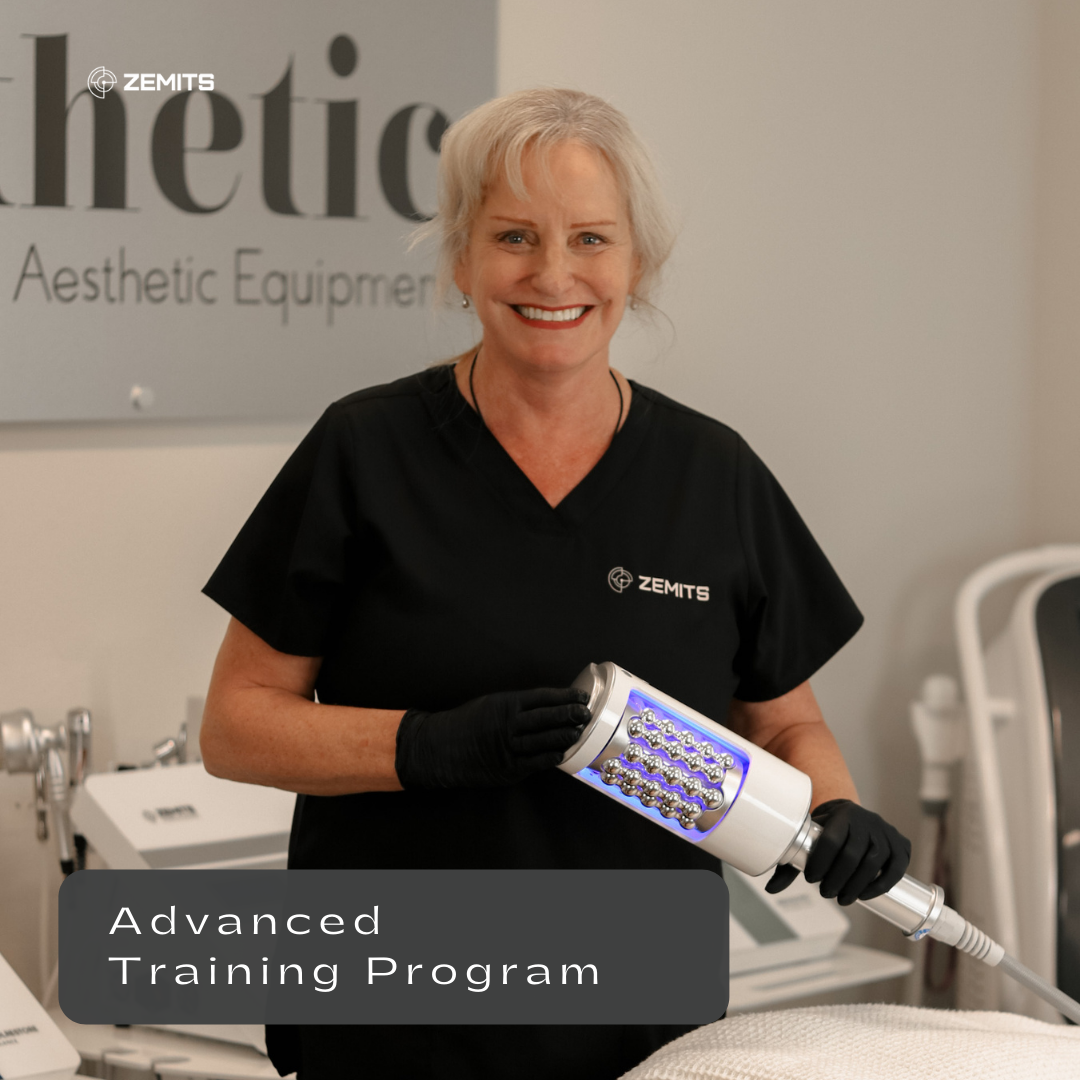 ---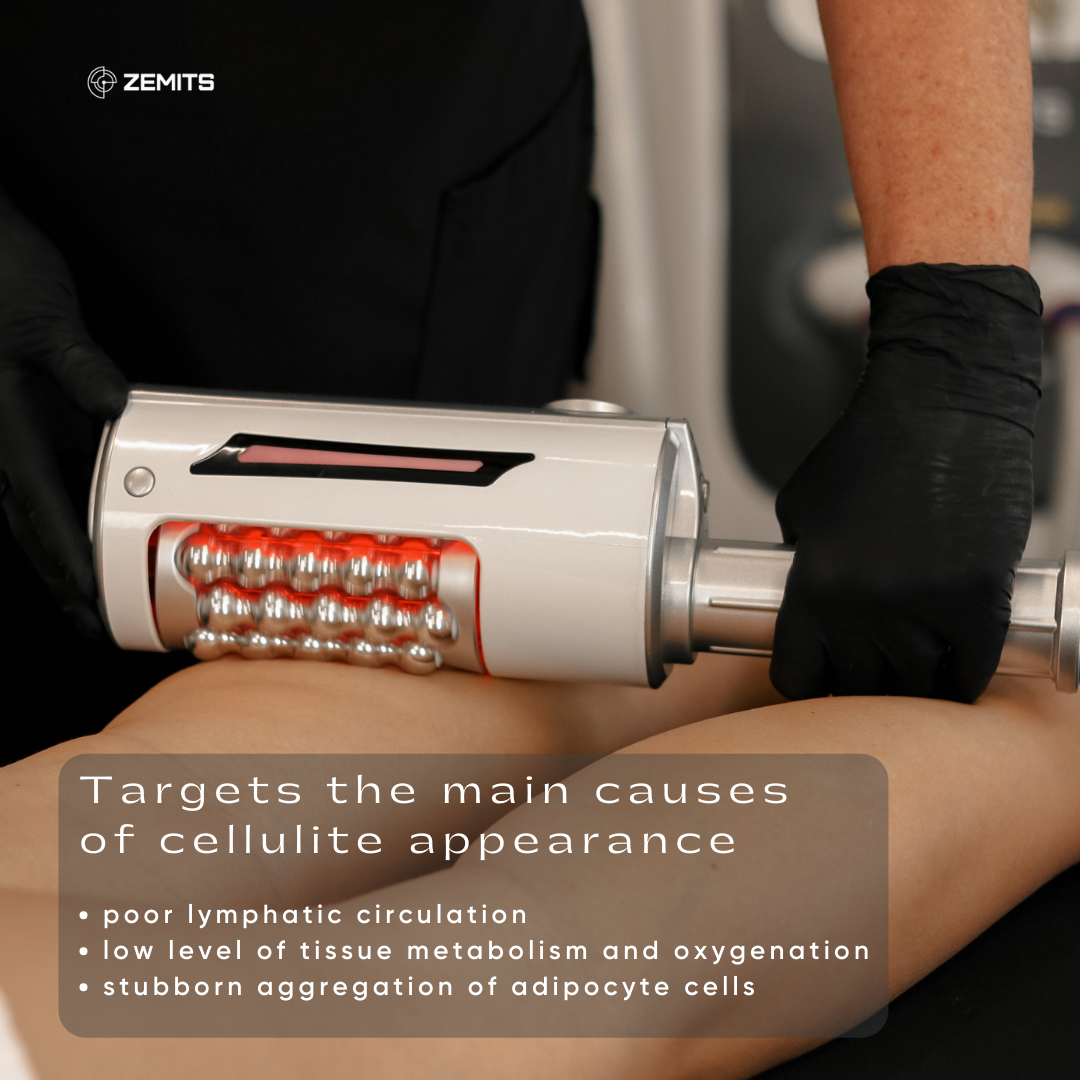 Zemits EndoLuxx targets the main causes of cellulite appearance:
poor lymphatic circulation
low level of tissue metabolism and oxygenation
stubborn aggregation of adipocyte cells
---
The Zemits EndoLuxx Deep Tissue Contouring Therapy is a technology that uses an innovative mechanism of high-speed rotation of the massaging handpiece.
BENEFITS:
Zemits EndoLuxx has a very high-speed spheres rotation: 410-450 rmp
Advanced Accessories with intelligent operation menu: the large rotating spheres handpiece for body and the small one for hands, arms, neck and face.
User's friendly menu with easy adjustments on the main touchscreen and the small screen on the large handpiece.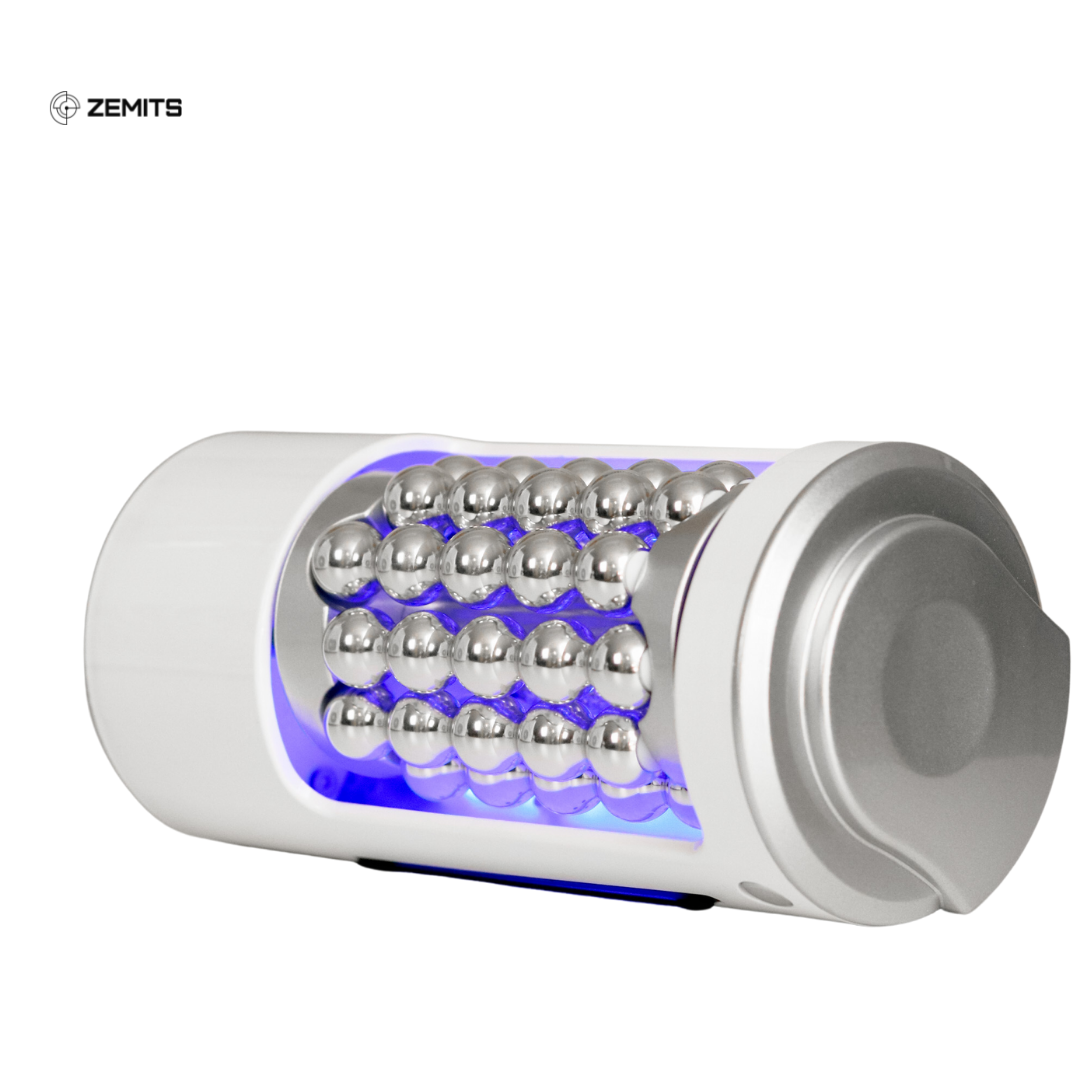 ---
Results of the Endo Massage Treatment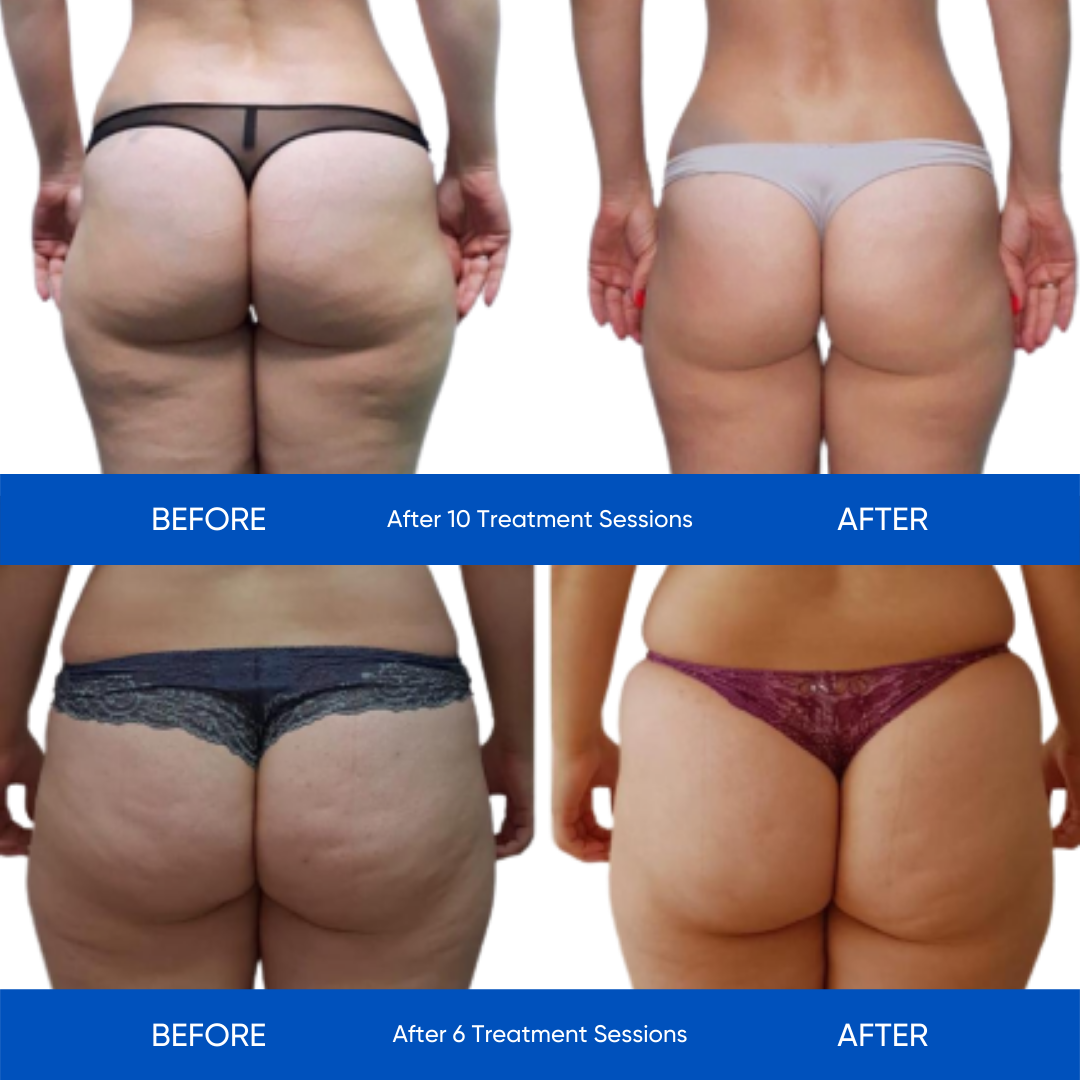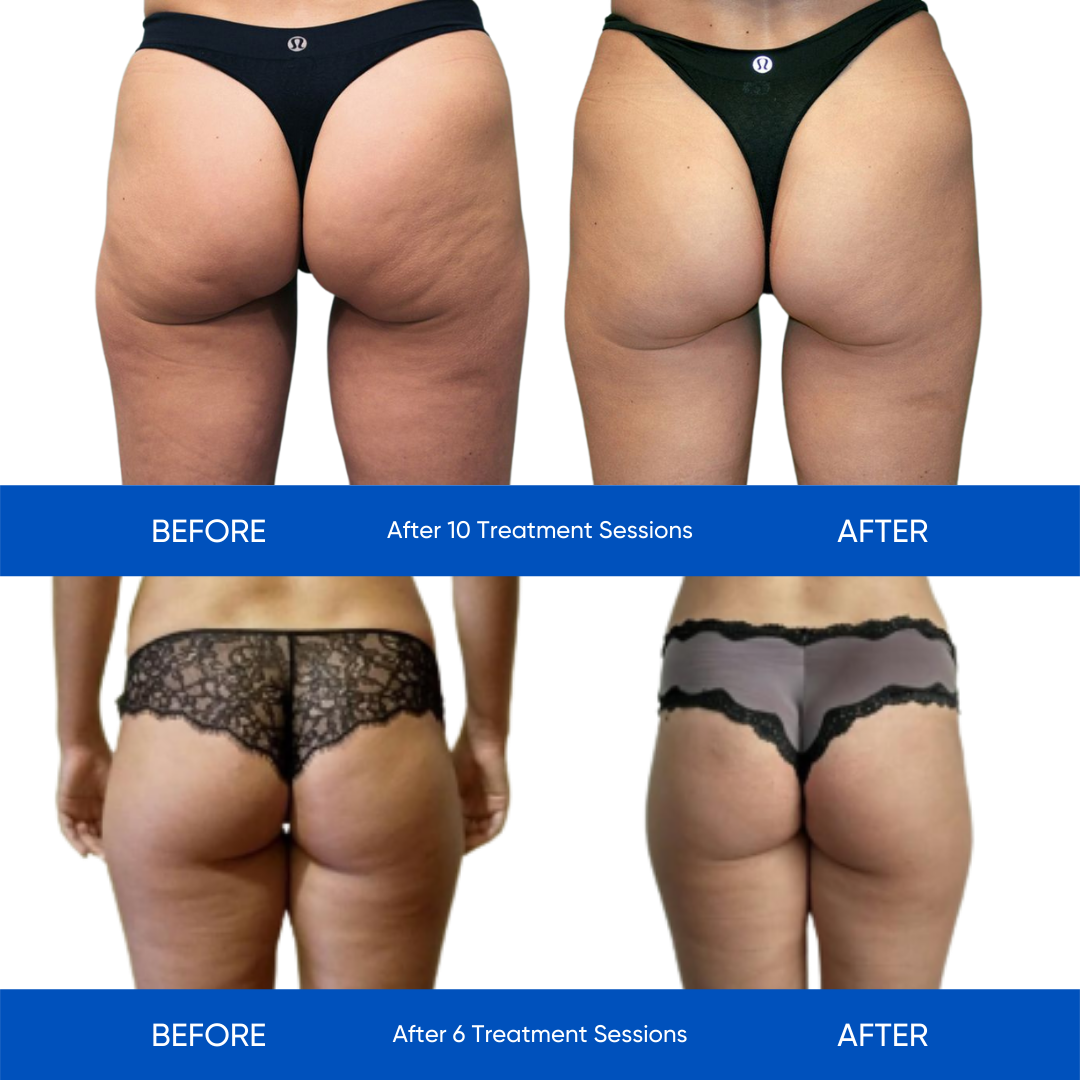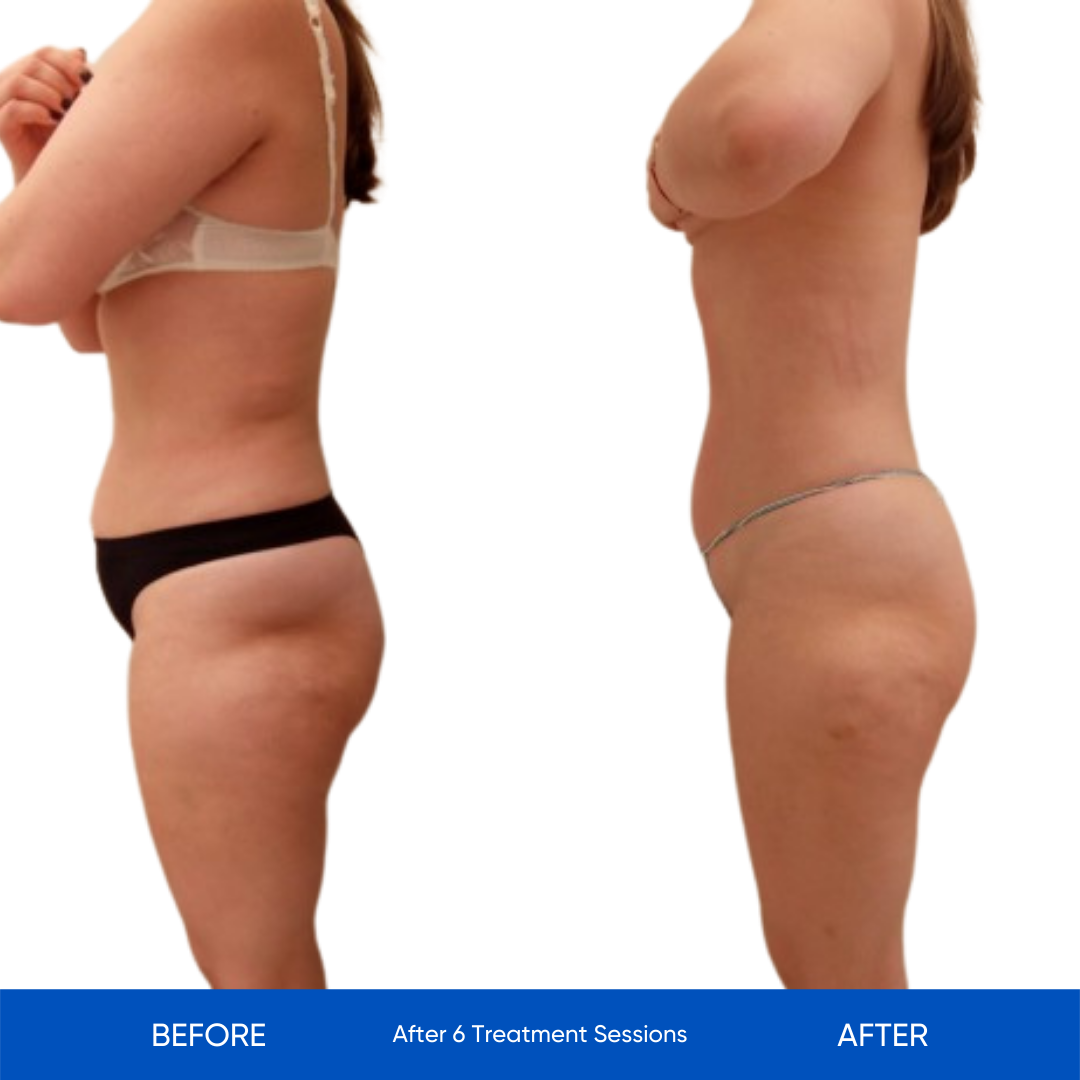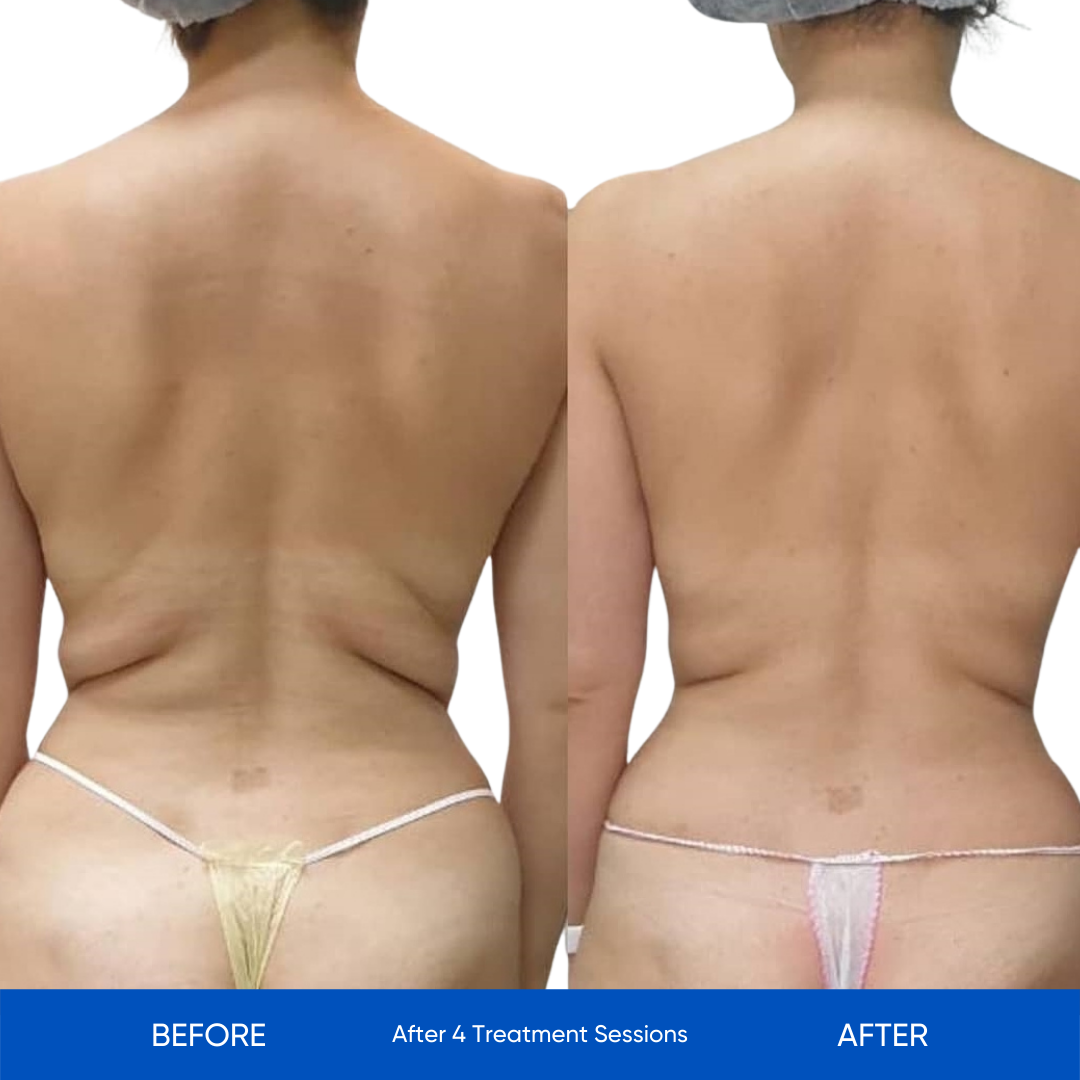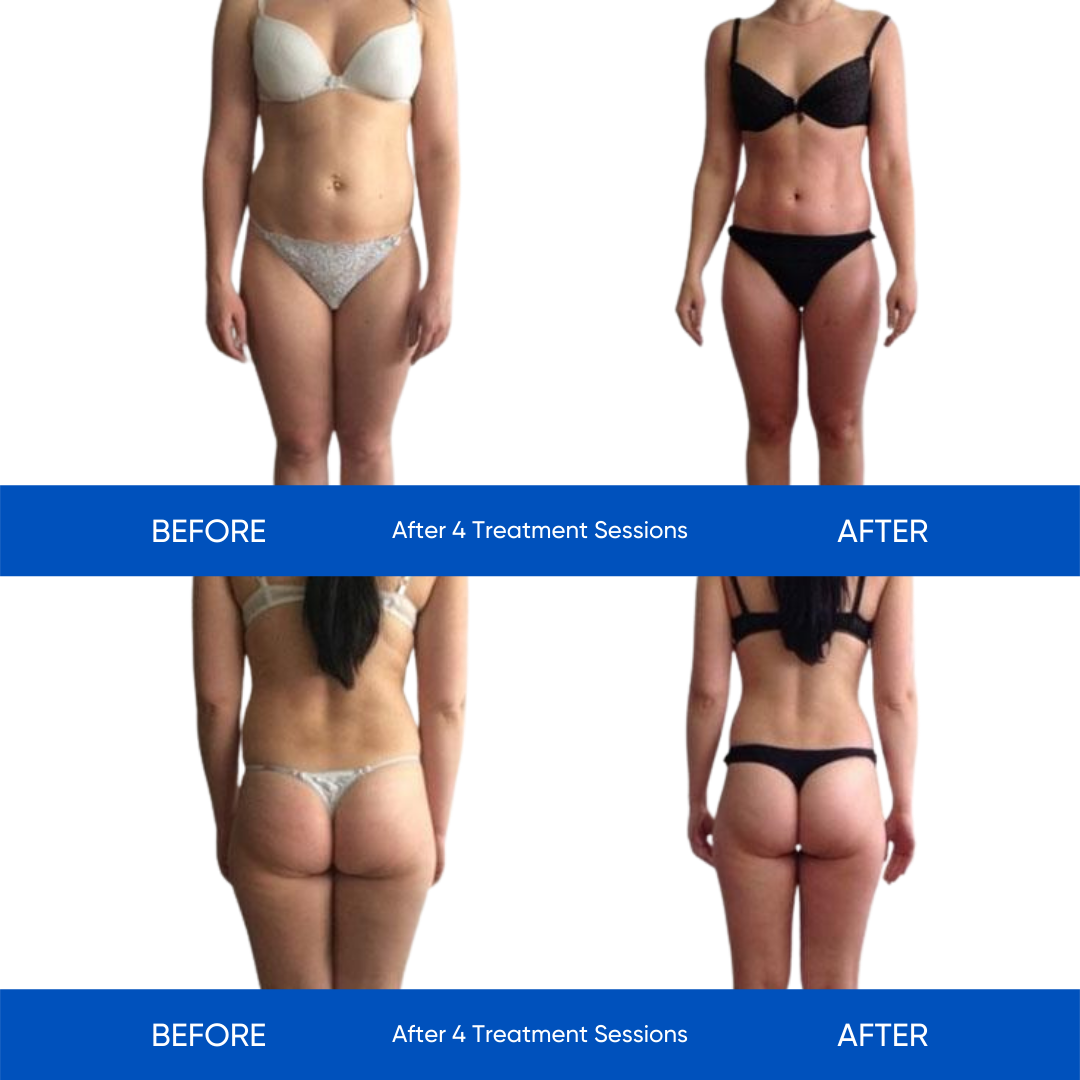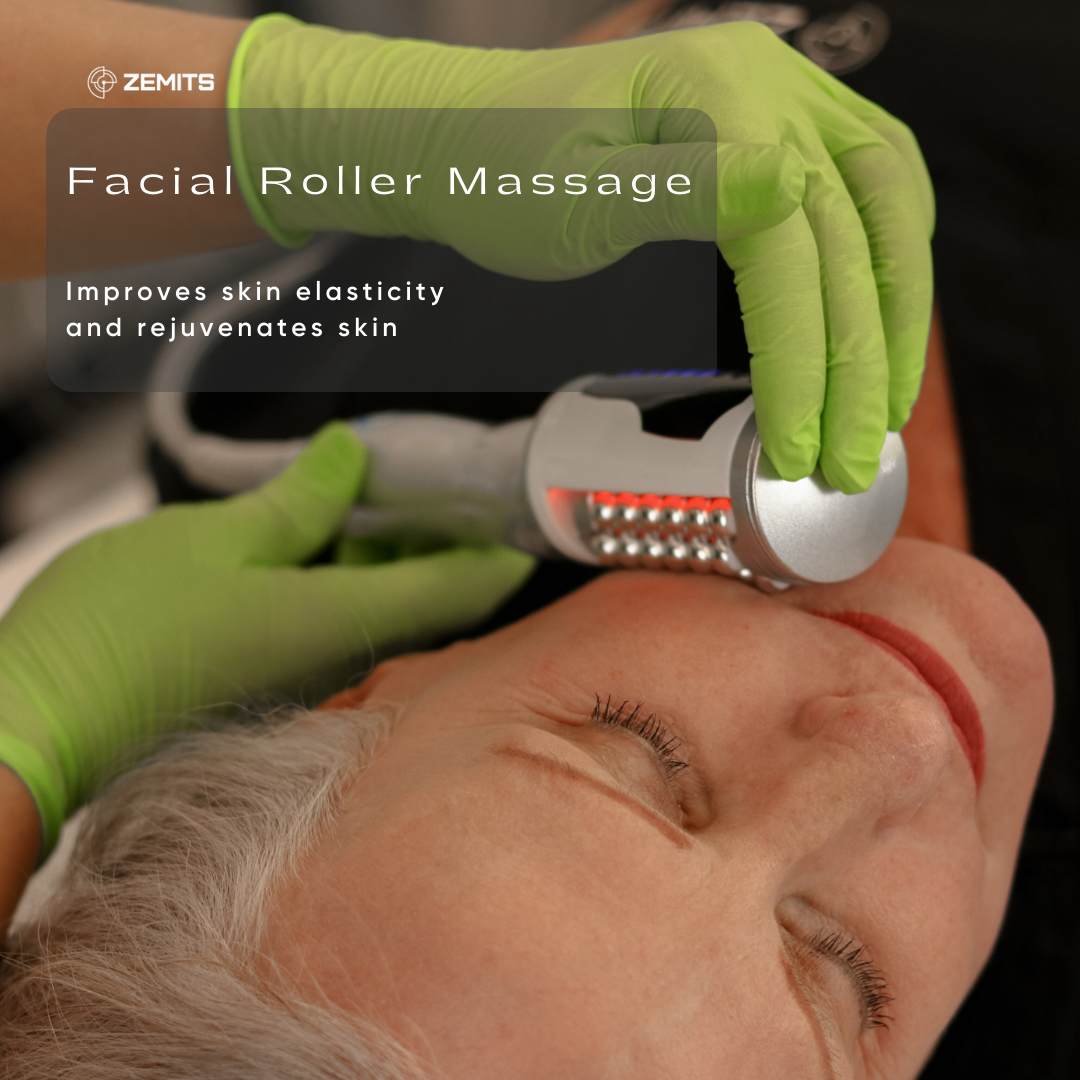 Facial Rejuvenation and Skin Toning
The high-speed rotation of the small handpiece drastically increases local blood and lymphatic circulation, thus enhancing skin cells metabolism, reducing face puffiness, lifting sagging skin and contouring facial features.
---
Tightens skin that requires collagen boost: after pregnancy or quick weight loss 
Rotating and rhythmic motion of Zemits EndoLuxx advanced handpieces provide a "pumping" effect, that increases lymphatic activity.
This helps to detoxify body and stimulate lymphatic and blood circulation circulation.
Increased arterial blood flow enhances local tissues oxygenation and boosts synthesis of collagen fibers, that create skin carcass.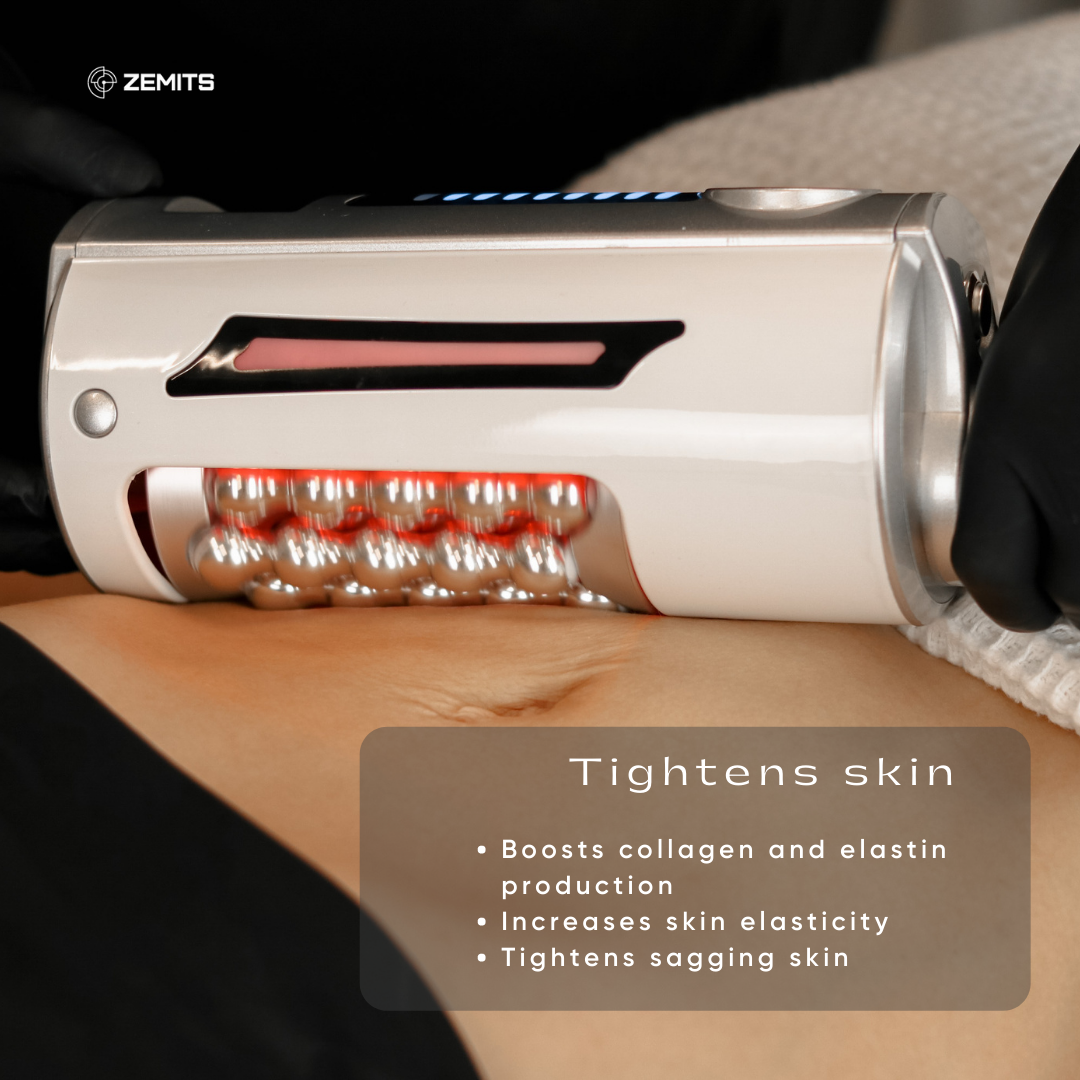 ---
Zemits EndoLuxx has two unique handpieces: for Body and Face
Large Body Handpiece is a state-of-the-art tool with 50 spheres with and high speed rotation of 450 rpm, and built-in LED light:
Blue Light is on when the handpiece is selected, and Red light is on when it starts to rotate.
This handpiece has a convenient holder, working screen, and a button to adjust intensity with ease for a provider.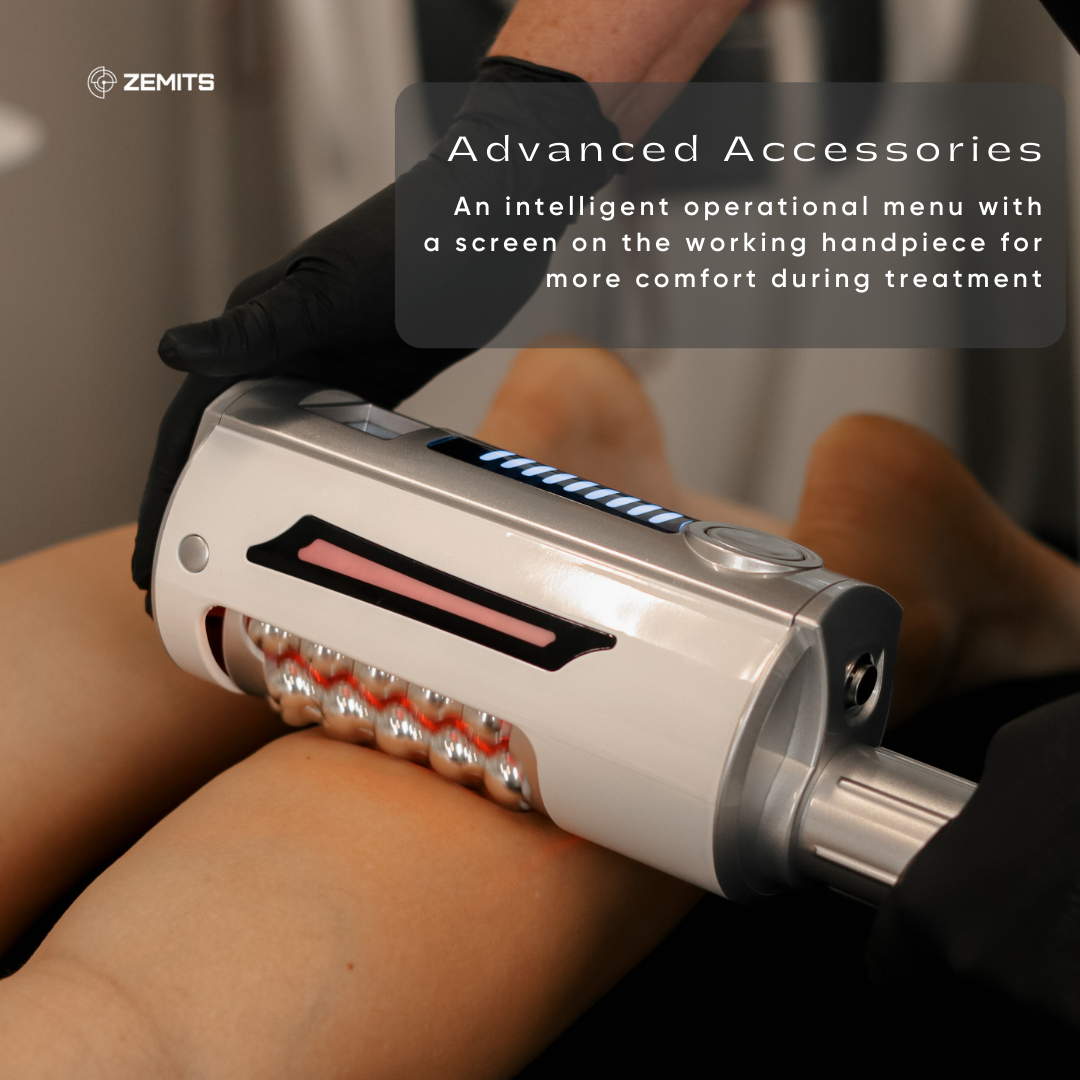 ---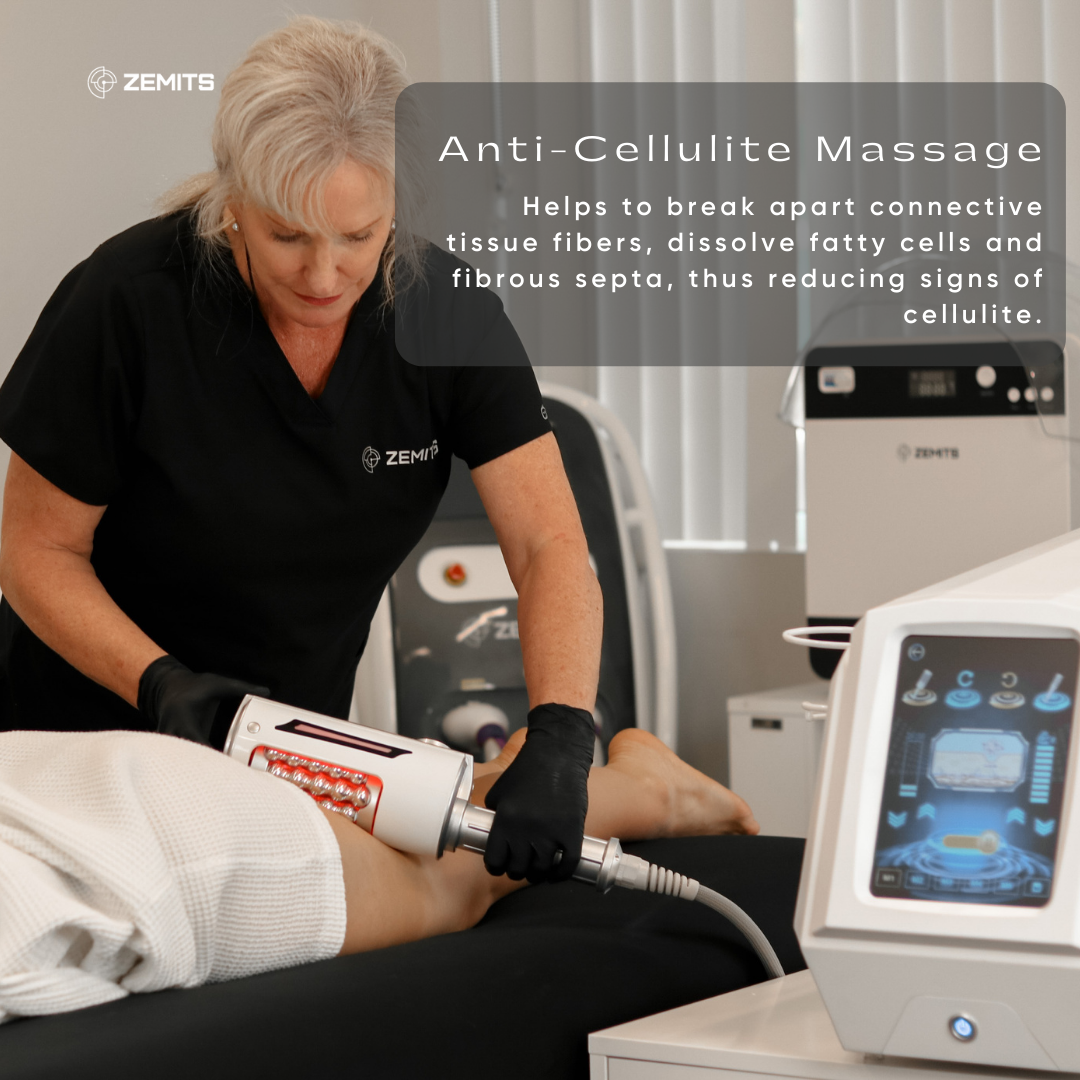 With its unique high-speed rotation, large handpiece can be effectively used for:
Calves Lymph Drainage
Thighs Anticellulite Massage
Buttocks Shaping - Lower Back Slimming
Back Relaxing Massage and Pain Relief
Abdomen and Waist Sculpting
---
Small EndoLuxx Contouring Handpiece is an amazing massage tool for precise treatments on face, neck, arms, and hands
This handpiece has 60 built-in small spheres and high speed rotation of 410 rpm.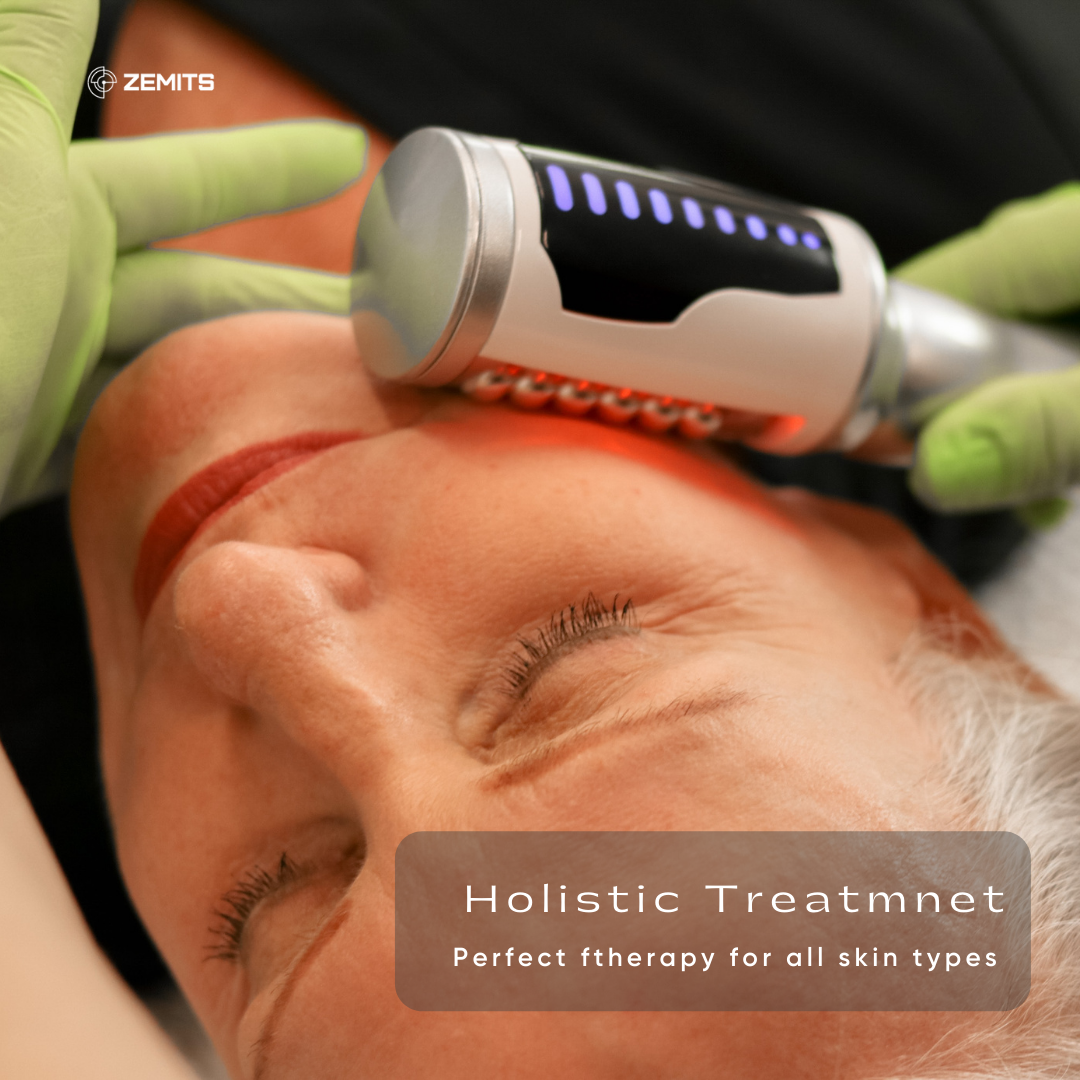 ---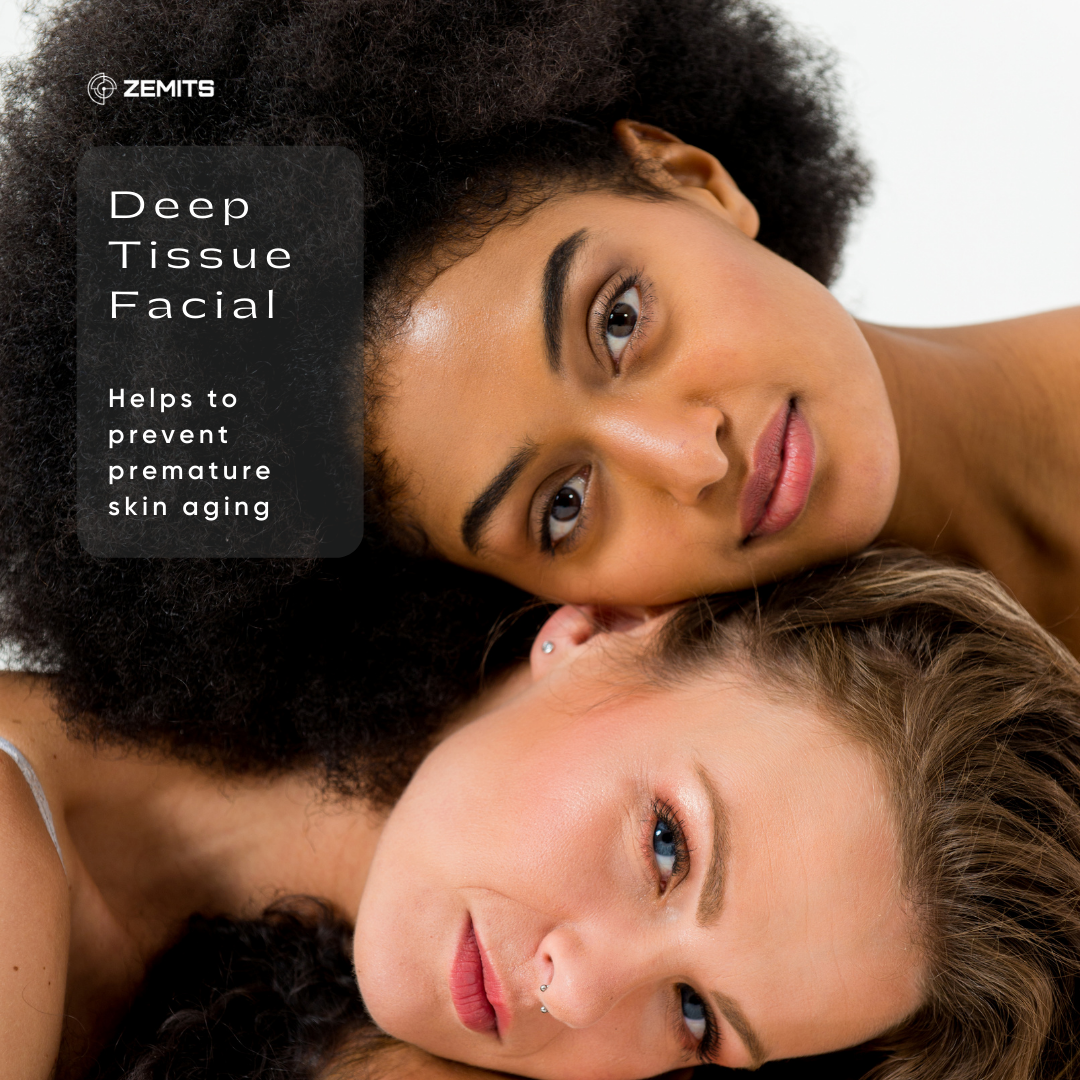 Non-Invasive

Easy to use

No Downtime

And Beyond comfortable treatment
---
With its powerful spheres rotation it is an absolutely unique and relaxing treatment for:
Palm relaxation and muscle tension
Arms lymphatic drainage and deep tissue massage
Necke firming
Double chin sllimming
Jawline sculpting
Face lymphatic massage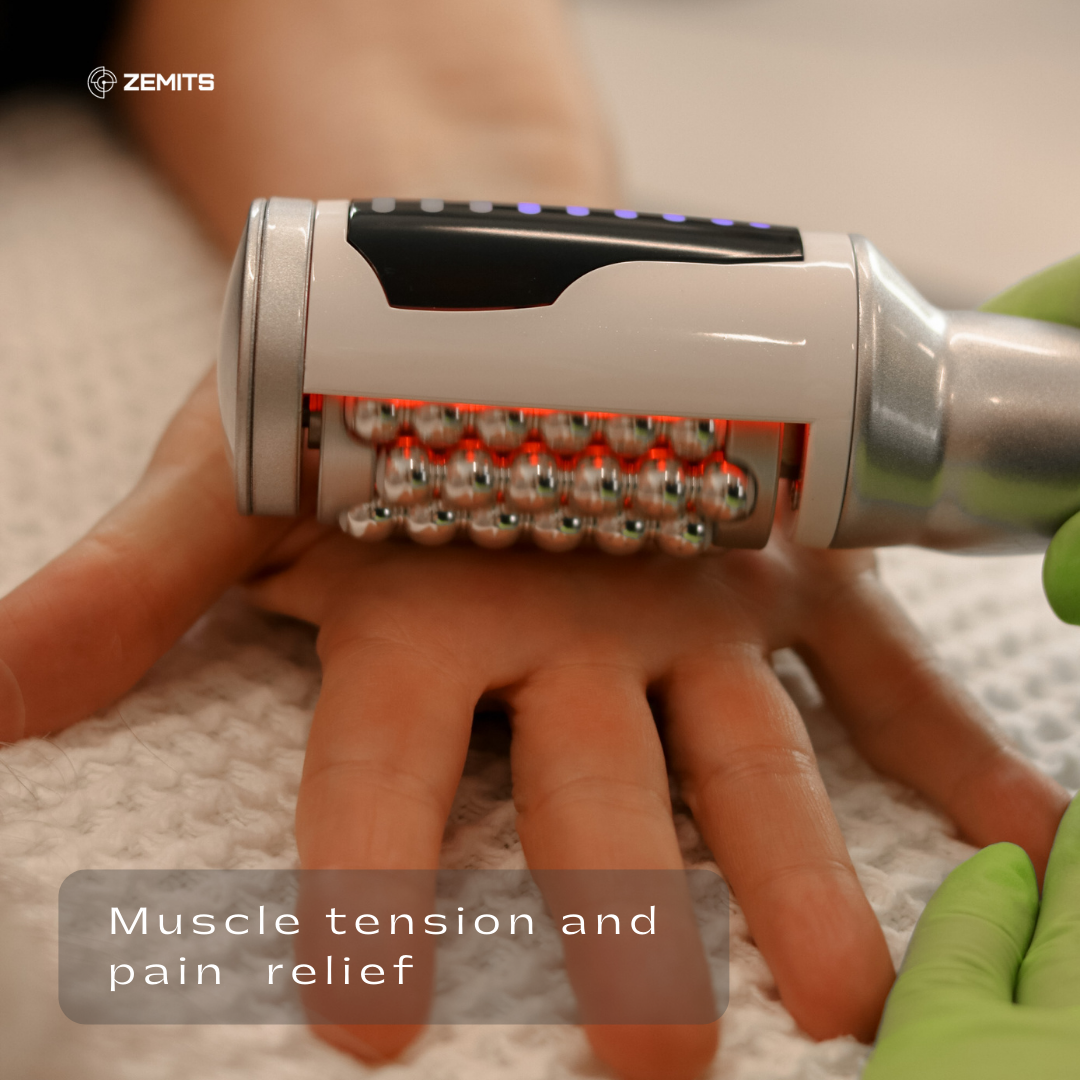 ---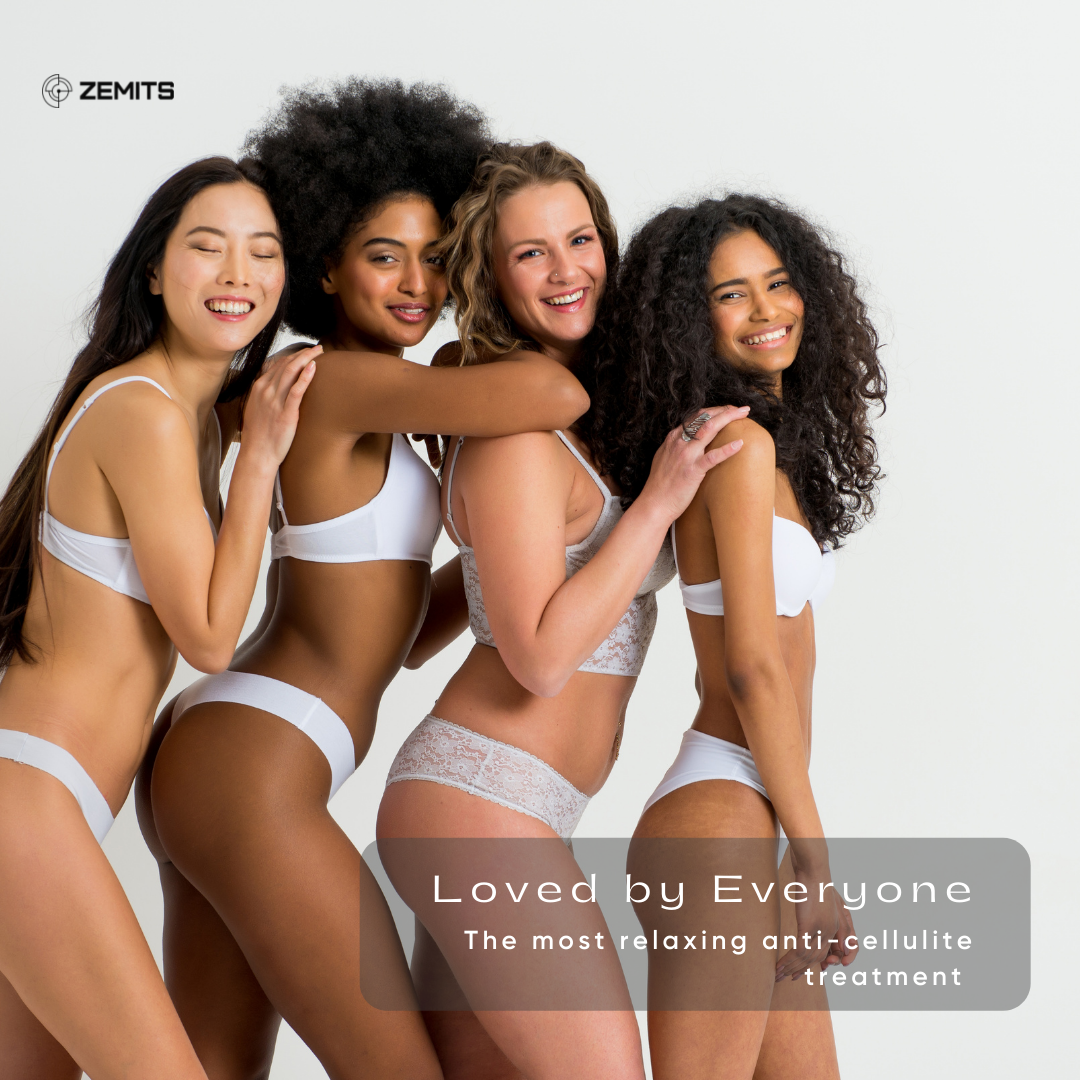 Holistic Body Massage
This professional technology can drastically enhance local blood circulation, and oxygenation of the tissues.
This is also an additional factor that reduces and prevents cellulite appearance.
---
Technical Specifications:
Speed of Large Handle 450rpm
Speed of Small Handle 410rpm
Output Frequency 40-254Hz
Input Voltage AC110V
Output Power 10-300W
Package dimention 26" × 17" × 30"
Weigt 30 lbs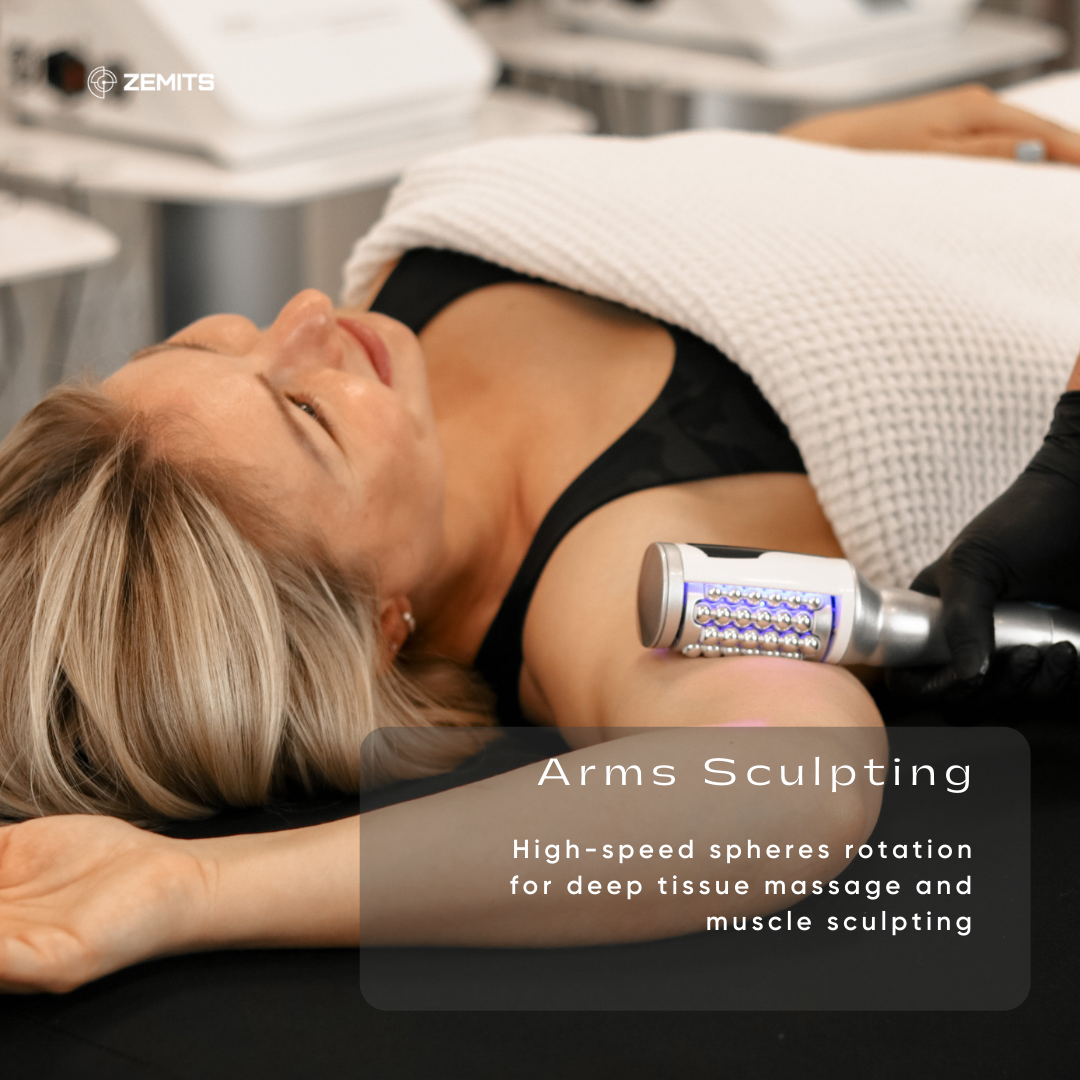 ---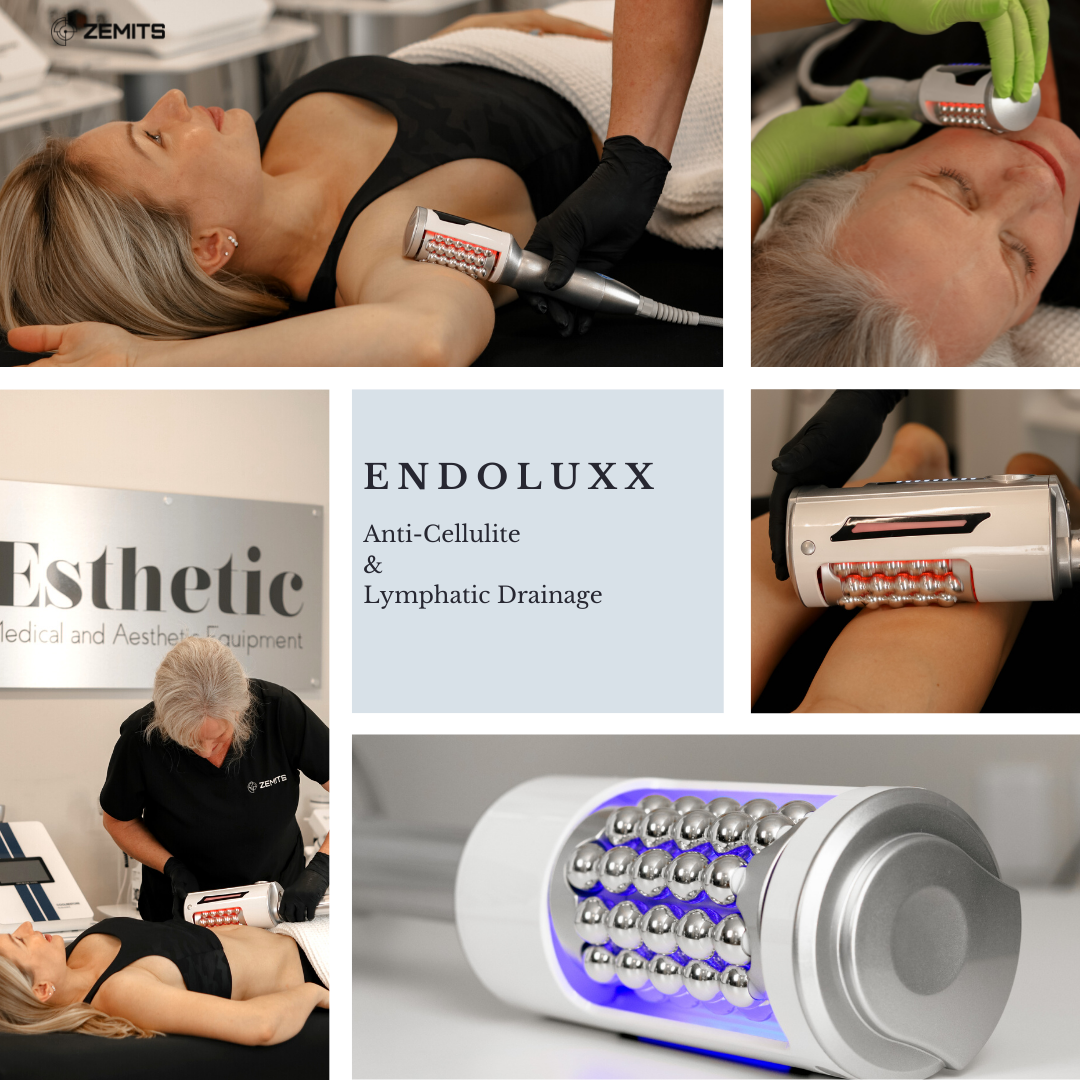 Holistic Body Remodeling
The high-speed rotation of the spheres helps to break apart connective tissue fibers that cause "orange peel" look.
As well EndoLuxx treatment helps to dissolve fatty cells accumulations and fibrous septa, making them less sclerotic.
Rotating Technique that enables deep and comfortable muscle massage.
This treatment can drastically improve muscle tone and reduce muscle and fascia tension.
---
FAQ's
1.Is this is a safe treatment?
The Zemits EndoLuxx Deep Tissue Contouring Therapy is completely risk-free and has no known side effects.
2. Is this therapy available at any time of year?
Regardless of the season, EndoLuxx Therapy can be used at any time of the year.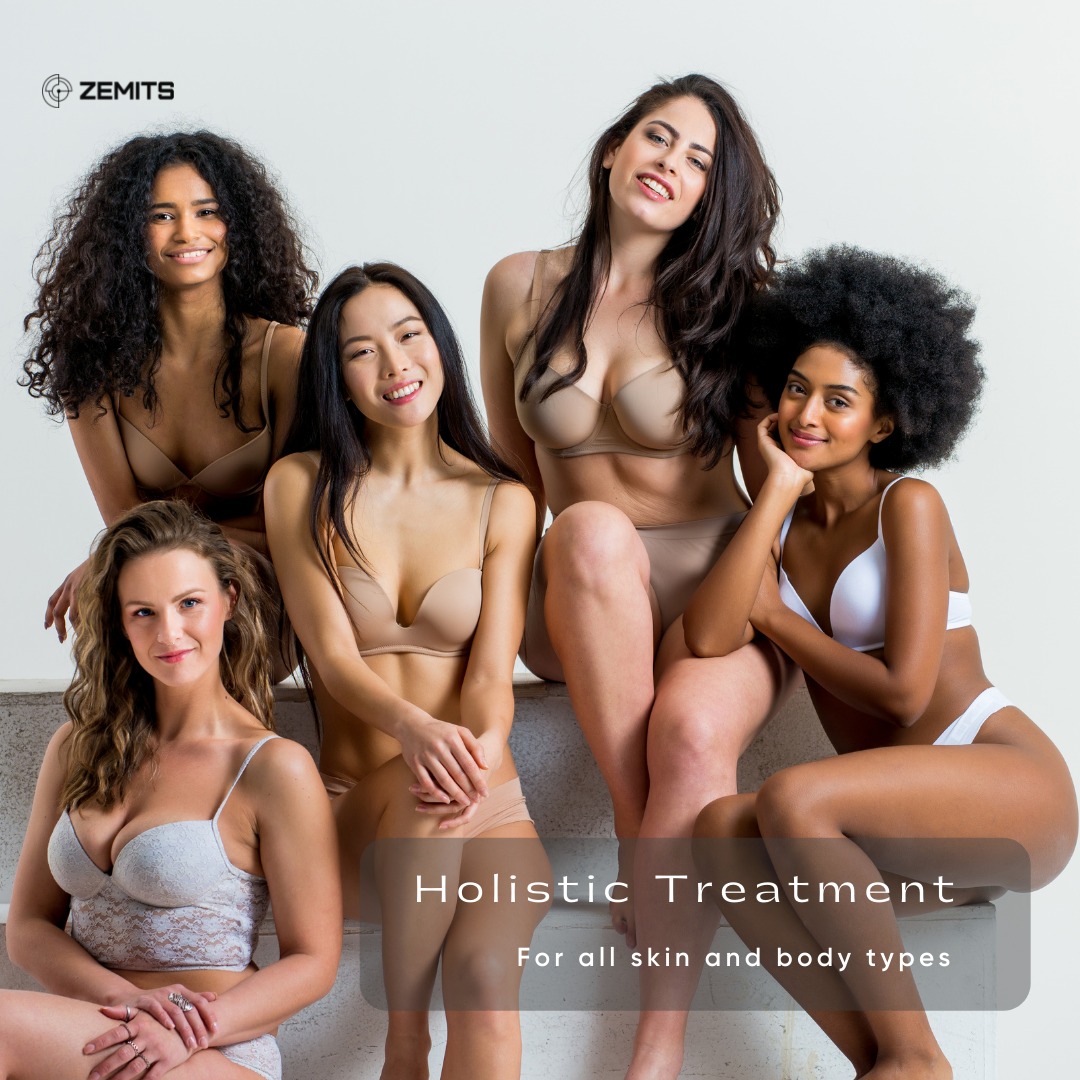 ---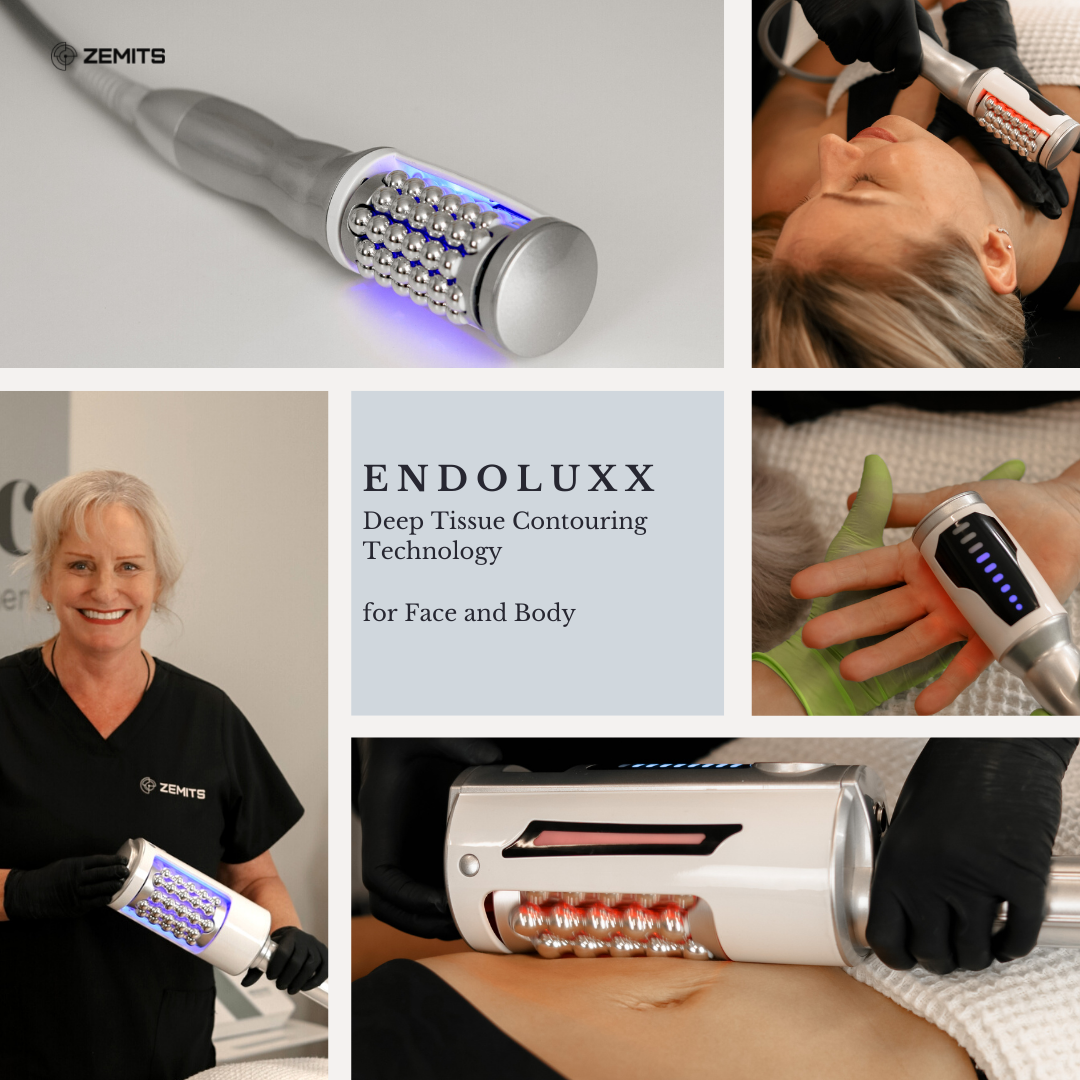 3. What is the duration of a single session?
The Zemits EndoLuxx Deep Tissue Contouring Therapy can be used anywhere on the body or face. However depending on the size of the region that needs to be treated, a single session can last anywhere from 45 minutes to 1 hour and 30 minutes.
4. Is it a painful experience?
Not at all! The Zemits EndoLuxx Deep Tissue Contouring Therapy is truly a very relaxing procedure and very pleasant treatment.
---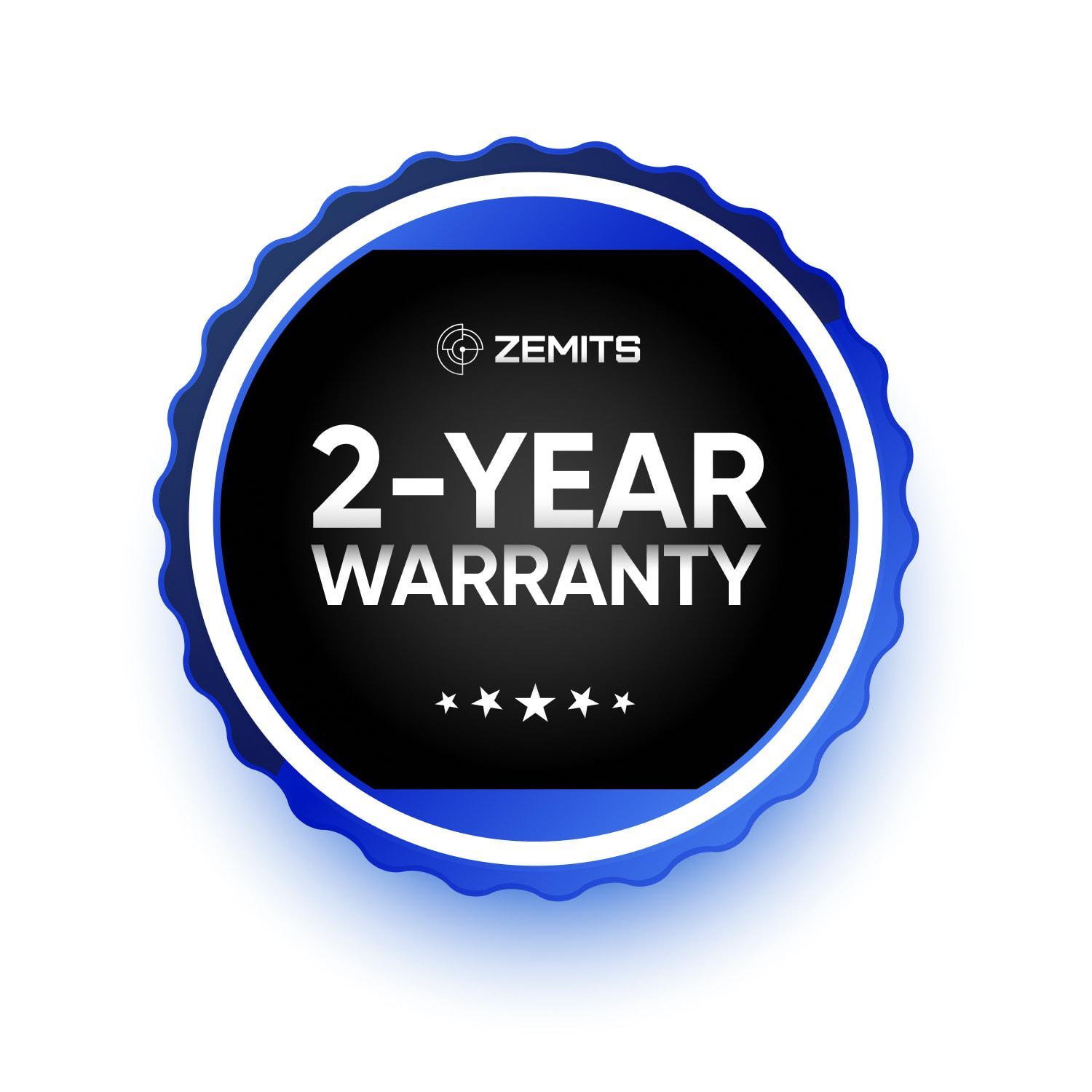 In-House Financing Available
Advanced Training Program
A-Esthetic's certified educators have 30+ years of experience.
With our combined experience, we have created the most complete and advanced online training course for Zemits DermeLuxx.
You will have completely FREE access to the customized online training course and Q&A session with our educators.
We will provide you with the Certificate of Completion after you successfully complete your training course.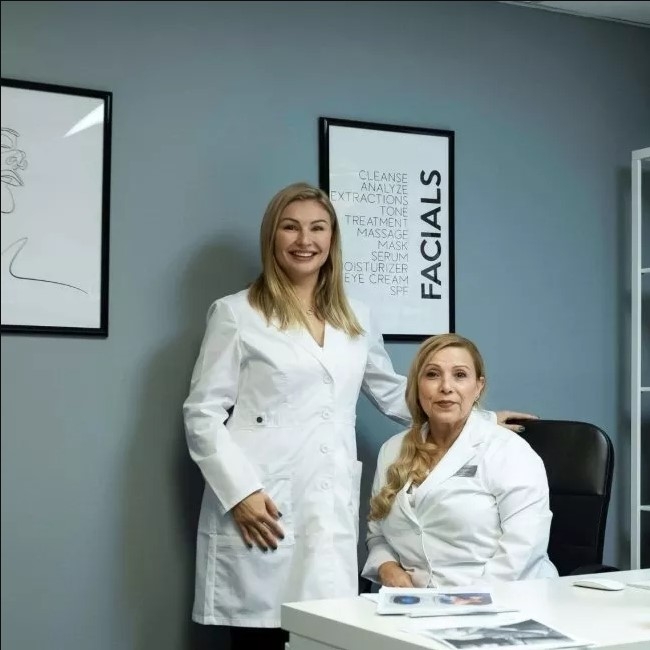 ---
Zemits Clients
More info ›
Zemits EndoLuxx Deep Tissue Contouring Technology for Face and Body
---
Callback
Write your details and our managers in the near future will contact you