Zemits EquiSheer
Machine Cleansing and Sanitizing Solution, 16 fl oz
The Best Cleansing and Sanitizing Solution for HydroDermabrasion Machines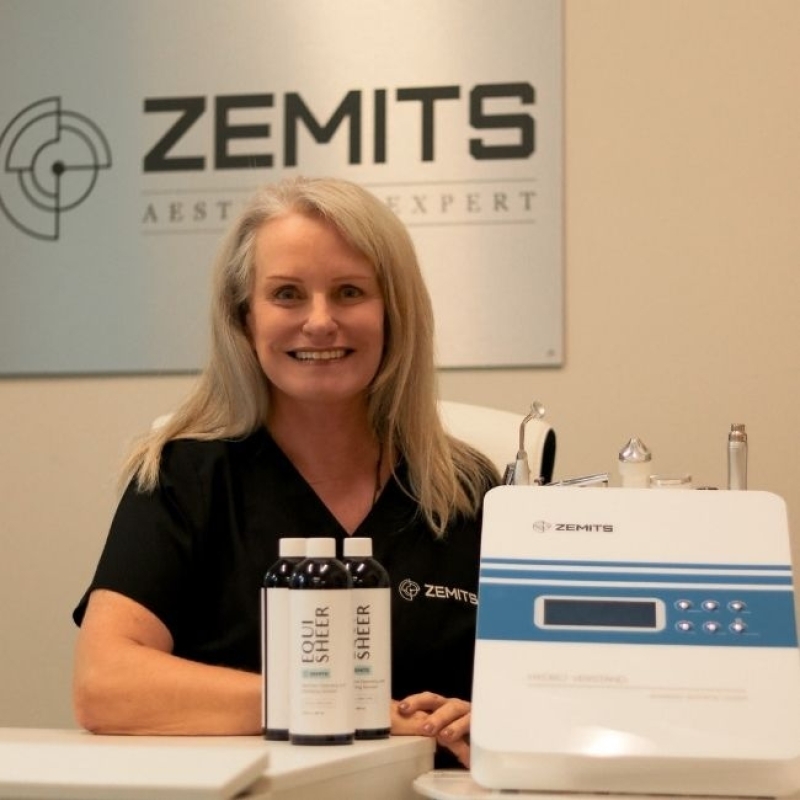 This solution is perfect for disinfecting and cleaning your Hydrodermabrasion equipment. Only use a serum-based skin resurfacing device to flush after treatment or at the end of the treatment day. To avoid product component buildup, Zemits EquiSheer Machine Cleansing and Sanitizing Solution is used.
Zemits EquiSheer is an excellent way to keep your Hydrodermabrasion machine in good working order, as it prevents build-up and may even extend the life of the machine.
Benefits of Zemits EquiSheer:
After each use, only 5 ml of EquiSheer solution is required to clean the HydroDermabrasion System.
Ingredients:
Water (Aqua),
Butylene Glycol,
Phenoxyethanol,
Ethylhexylglycerin.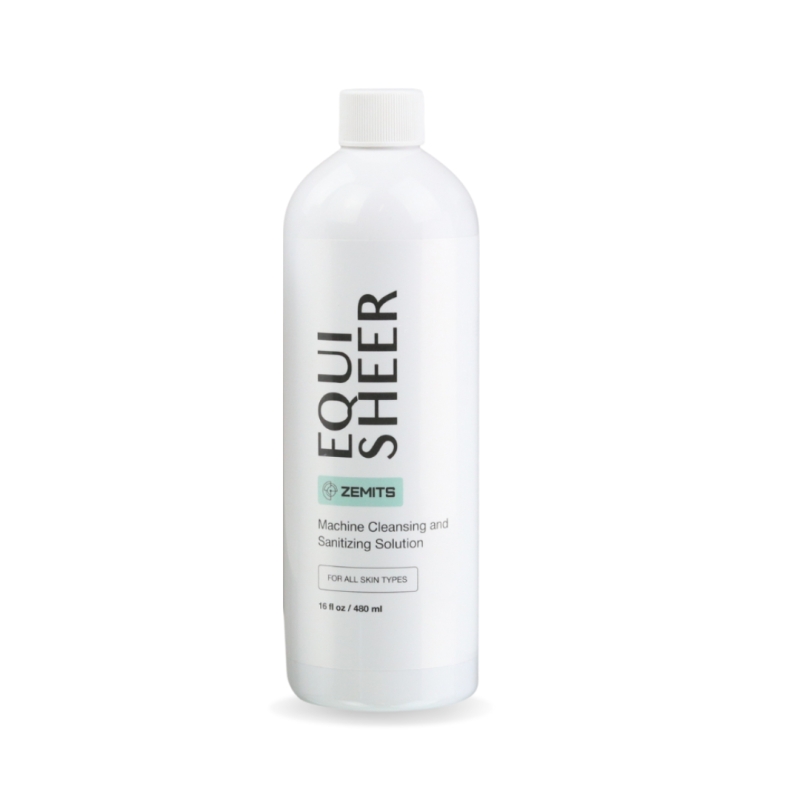 Frequently asked questions
To clean the HYDRODERMABRASION machine, follow these steps:
Usage 5ml of Zemits EquiSheer to cleanse the tubing and wands from the inside after each use.
Follow the instructions below while using the Classical HydroDermabrasion System with jars:
Fill jar A with 5ml Zemits EquiSheer
Attach one of the wand's tips
Place your thumb on the tip while wearing gloves to create vacuum suction.
Start the machine and run all of the Zemits EquiSheer through it.
Leave the jars open overnight to air dry.
Follow the instructions below while using the Fluid HydroDermabrasion System without jars:
To 4X4 facial pads, add 5ml Zemits EquiSheer.
Use one of the tips to attach to the hydrodermabrasion wand.
With gloves on, set the wand's working end on a 4X4 facial pad soaked with Zemits EquiSheer solution.
Start the machine and set the suction to maximum.
Allow the vacuum suction to absorb and pass through the tubing the cleansing solution from the pad.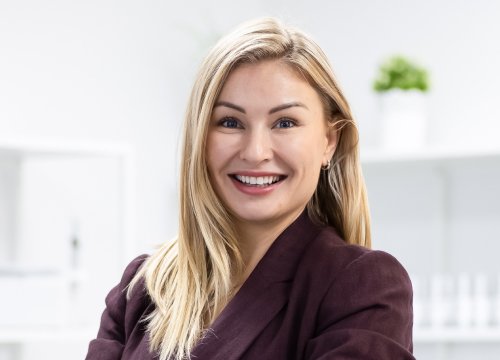 Financing Programs - More opportunities for your business
Interest-Free Financing and Flexible Payment Options. No credit, no problem!
Financing Programs

Learn More

Advanced Training Program
A-Esthetic offers the most advanced and comprehensive complimentary Advanced Online Training Course with every purchase of Zemits and Oomnex equipment..
Training Program

Learn More
Our clients Worldwide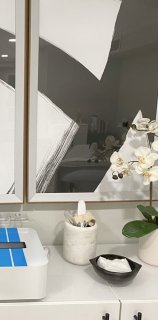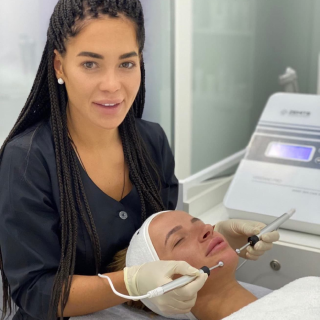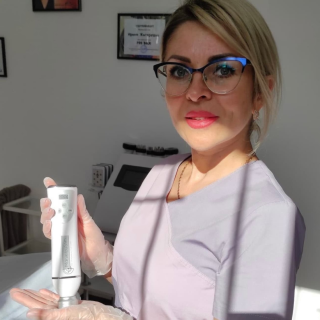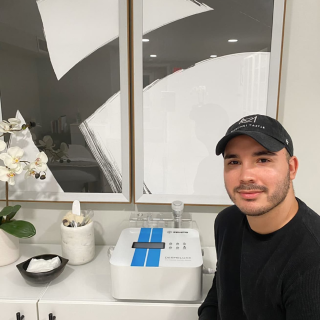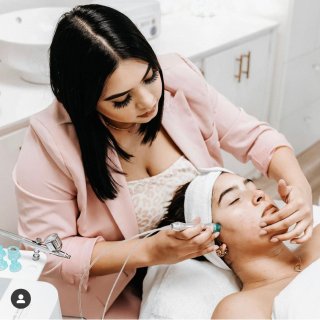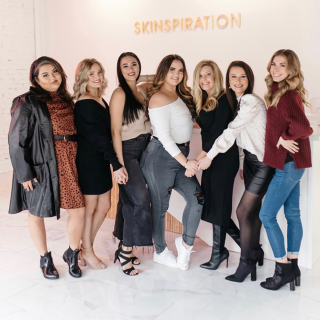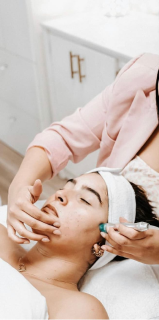 Advance-Esthetic is dedicated to providing you with the finest MedSpa Equipment to tailor a wide variety of your needs. Our mission is to support your MedSpa to boost your business with the highest quality products, outstanding customer service and a lifetime of client support.
Advance-Esthetic.us delivers to the following states: Alabama, Alaska, Arkansas, Arizona, California, Colorado, ...

Connecticut, Delaware, Florida, Georgia, Hawaii, Idaho, Illinois, Indiana, Iowa, Kansas, Kentucky, Louisiana, Maine, Maryland, Massachusetts, Michigan, Minnesota, Mississippi, Missouri, Montana, Nebraska, Nevada, New Hampshire, New Jersey, New Mexico, New York, North Carolina, North Dakota, Ohio, Oklahoma, Oregon, Pennsylvania, Rhode Island, South Carolina, South Dakota, Tennessee, Texas, Utah, Vermont, Virginia, Washington, West Virginia, Wisconsin, Wyoming
© 2021 DISCLAIMER: All information within the A-esthetic.us website and all other marketing materials are made only for informational and educational purposes. A-Esthetic products and equipment have not been tested or approved or any government entity for treatments of illnesses or diseases. Use at your own risk.
Advance-Esthetic does not accept any liability for inaccurate information on our website. It is the responsibility of the client to check the accuracy of all information provided and to confirm prior to and upon purchase of *qualifying Zemits equipment including but not limited to the conditional offer of marketing materials and other such offers for the defined brands. Zemits only. Marketing Materials are exclusively for Zemits branded machines only... Not applicable with Venus, Innocell, or other non Zemits branded equipment, ETC., Definitions: Qualified: Zemits Branded Equipment only