Facial

/

Zemits FrioLift CRYO RF Contrast Skin Rejuvenation System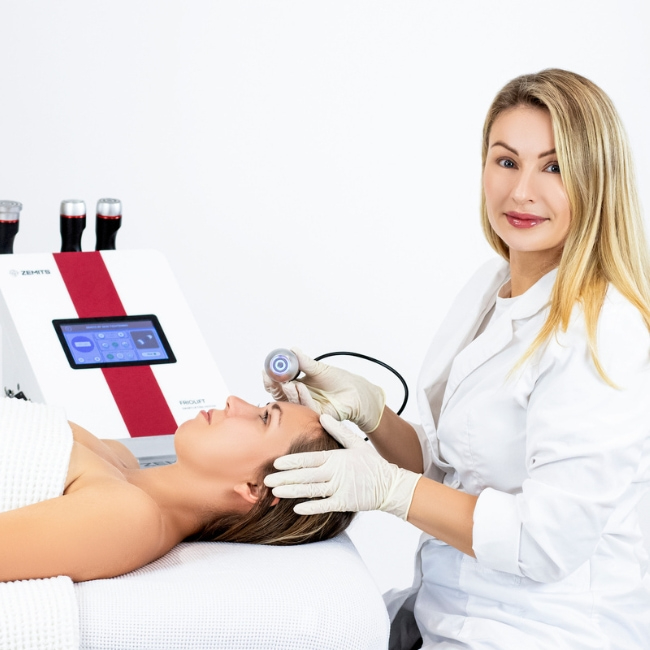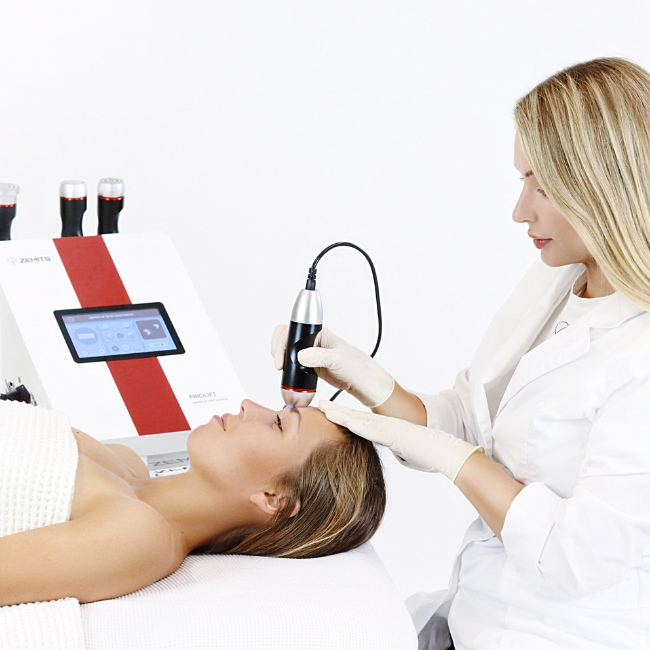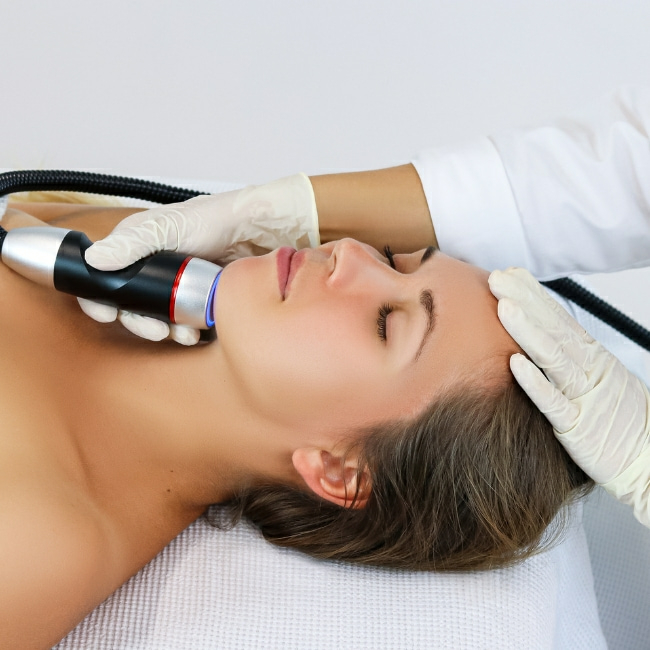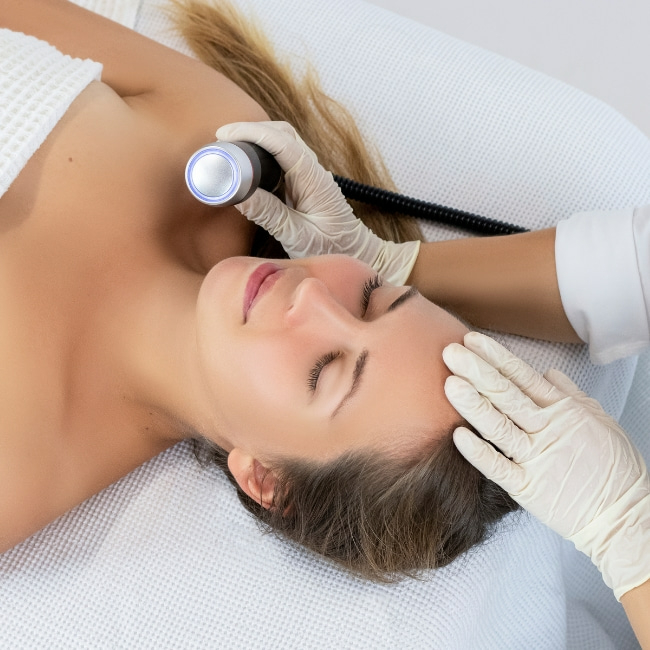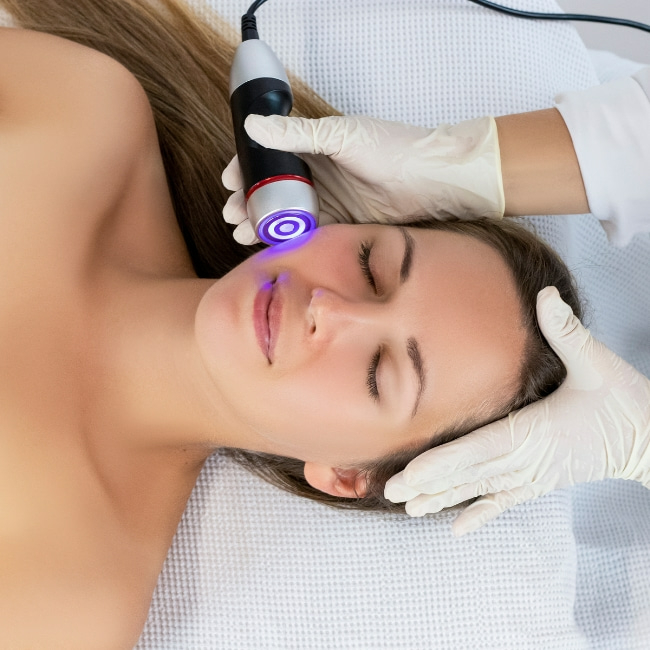 Achieving Remarkable Results Post-Treatment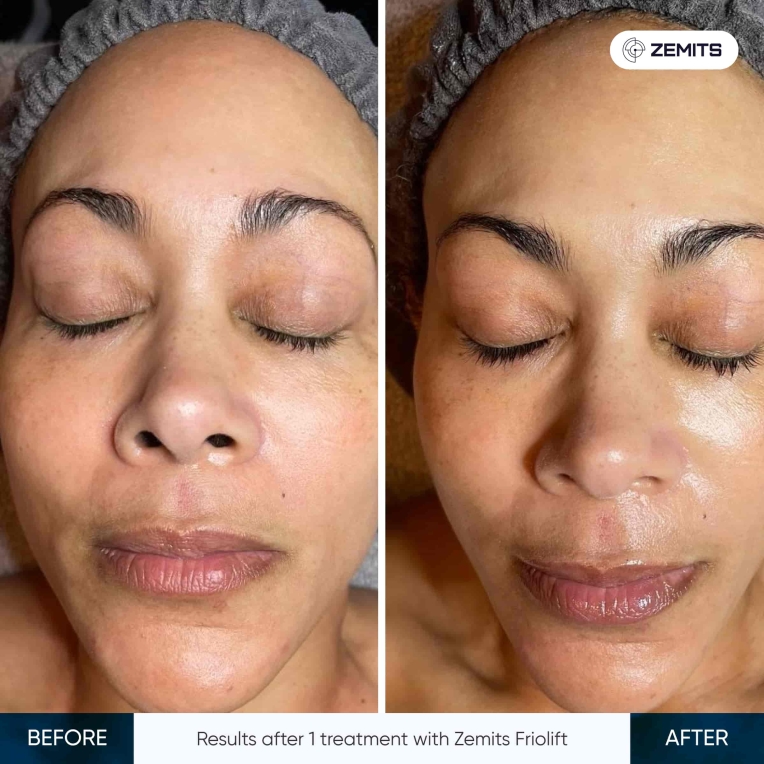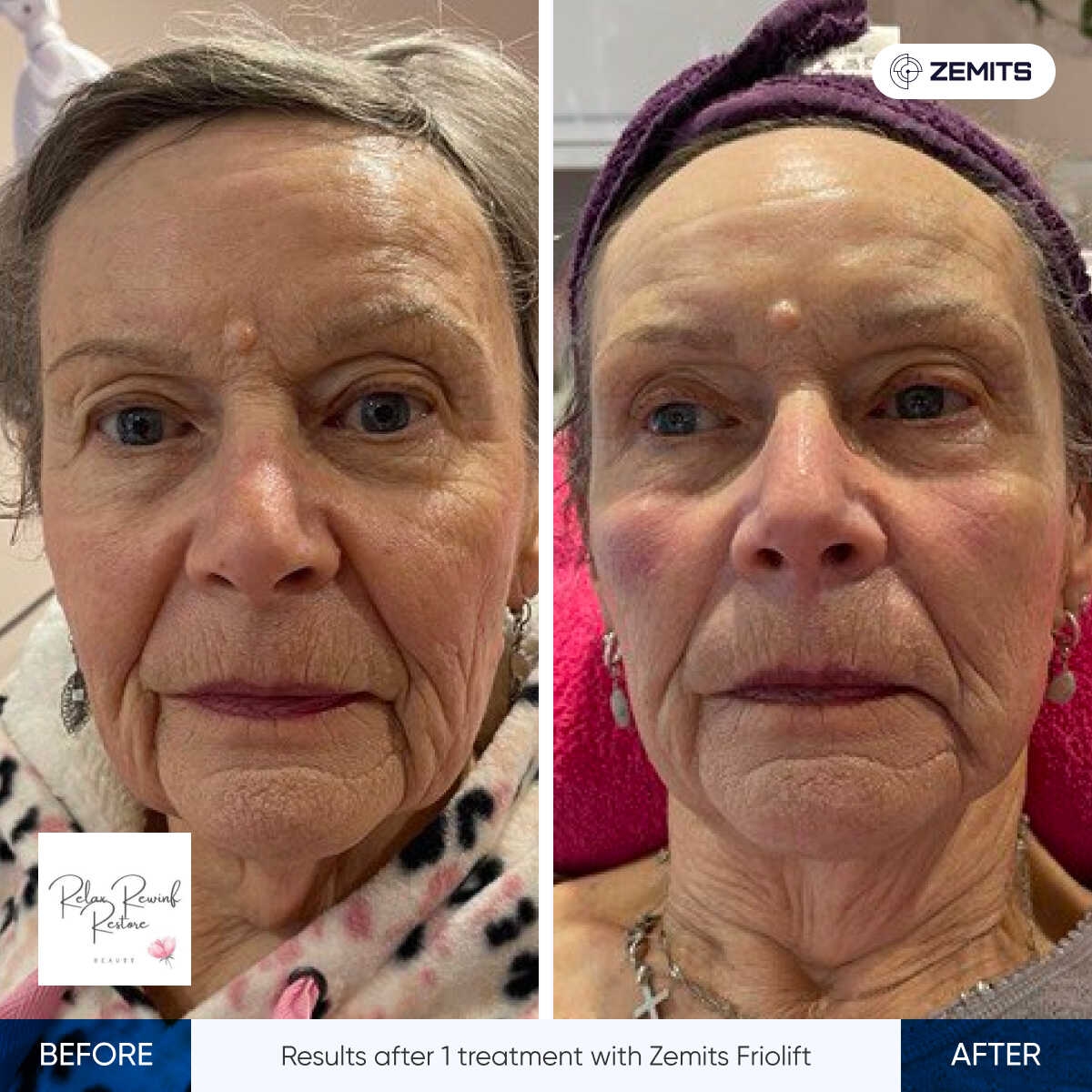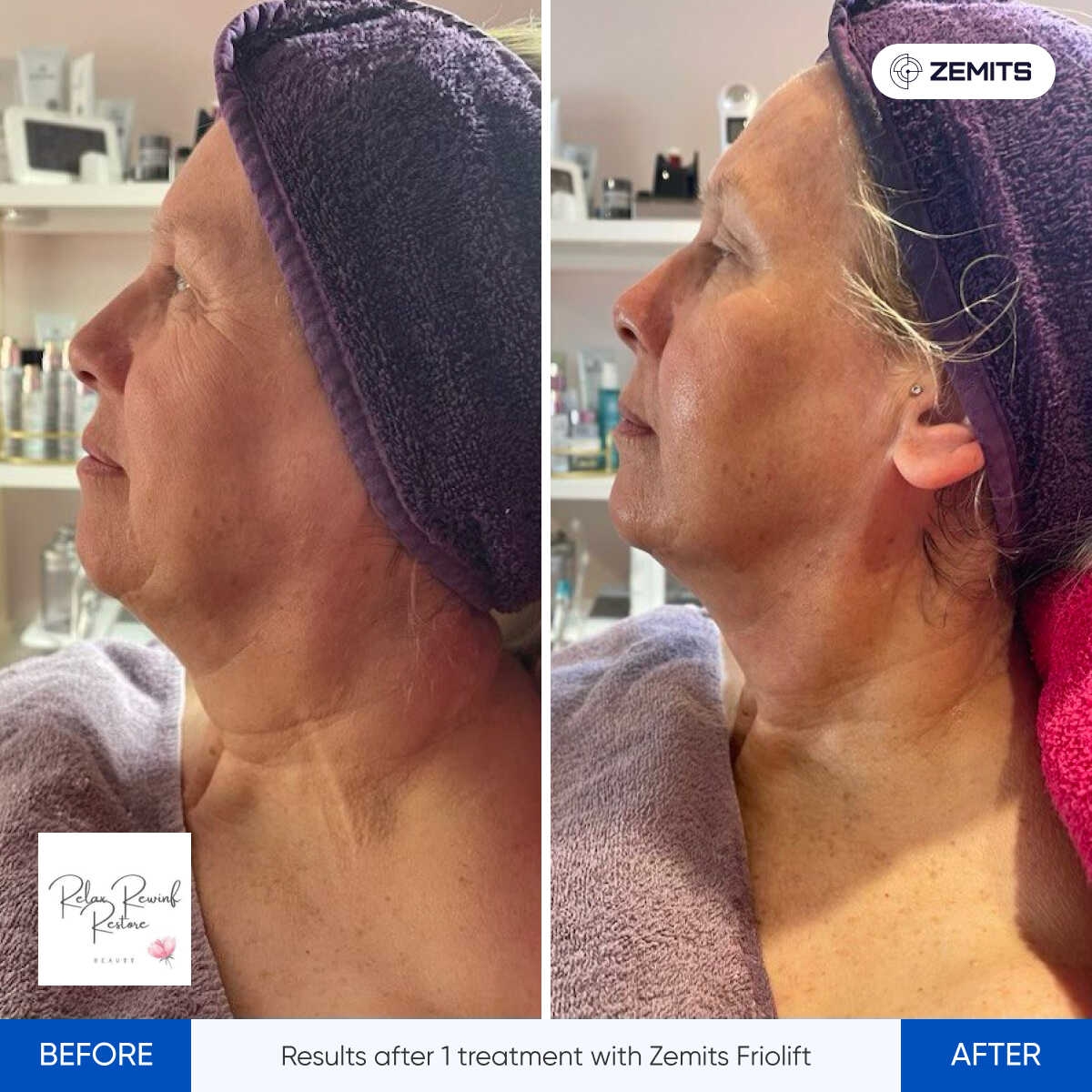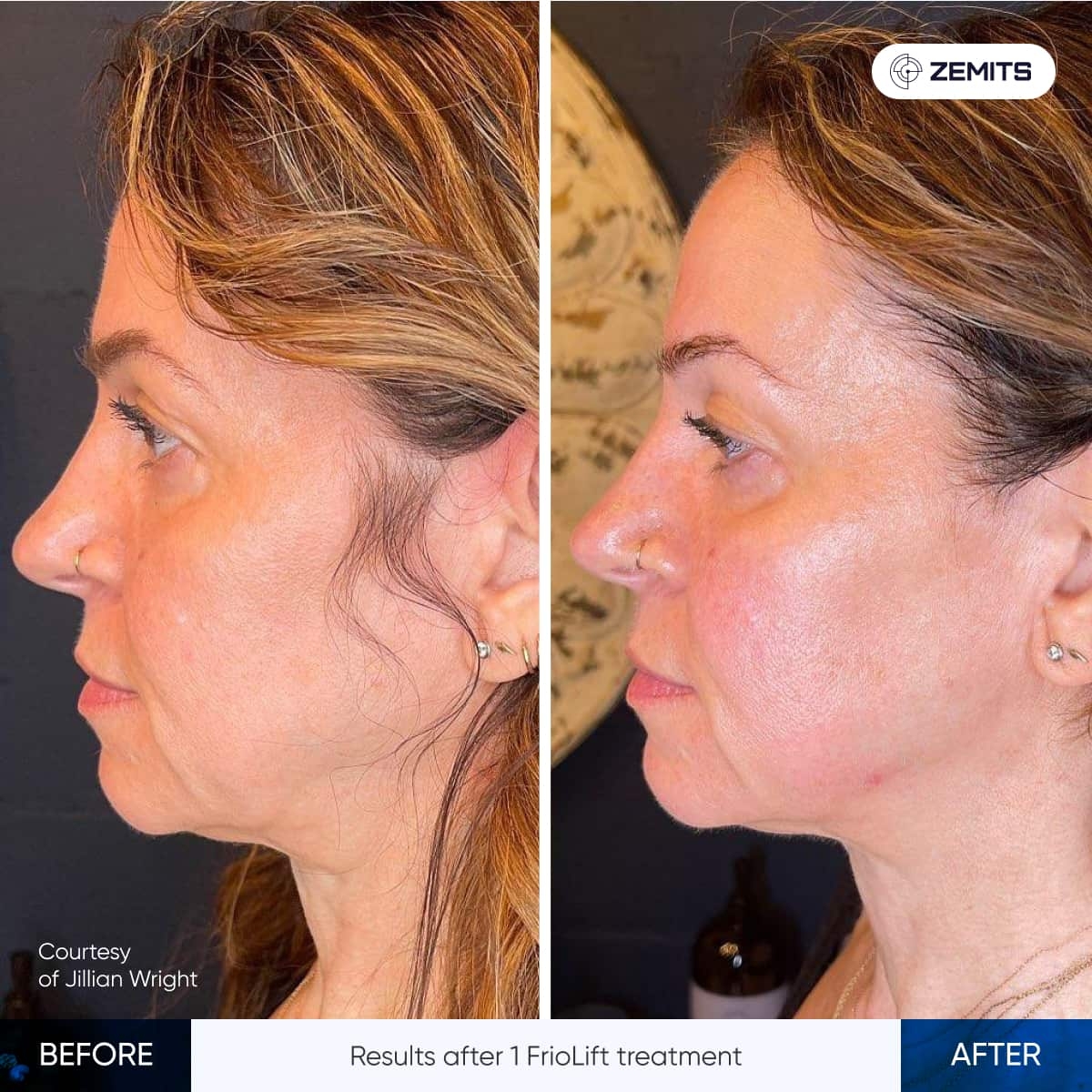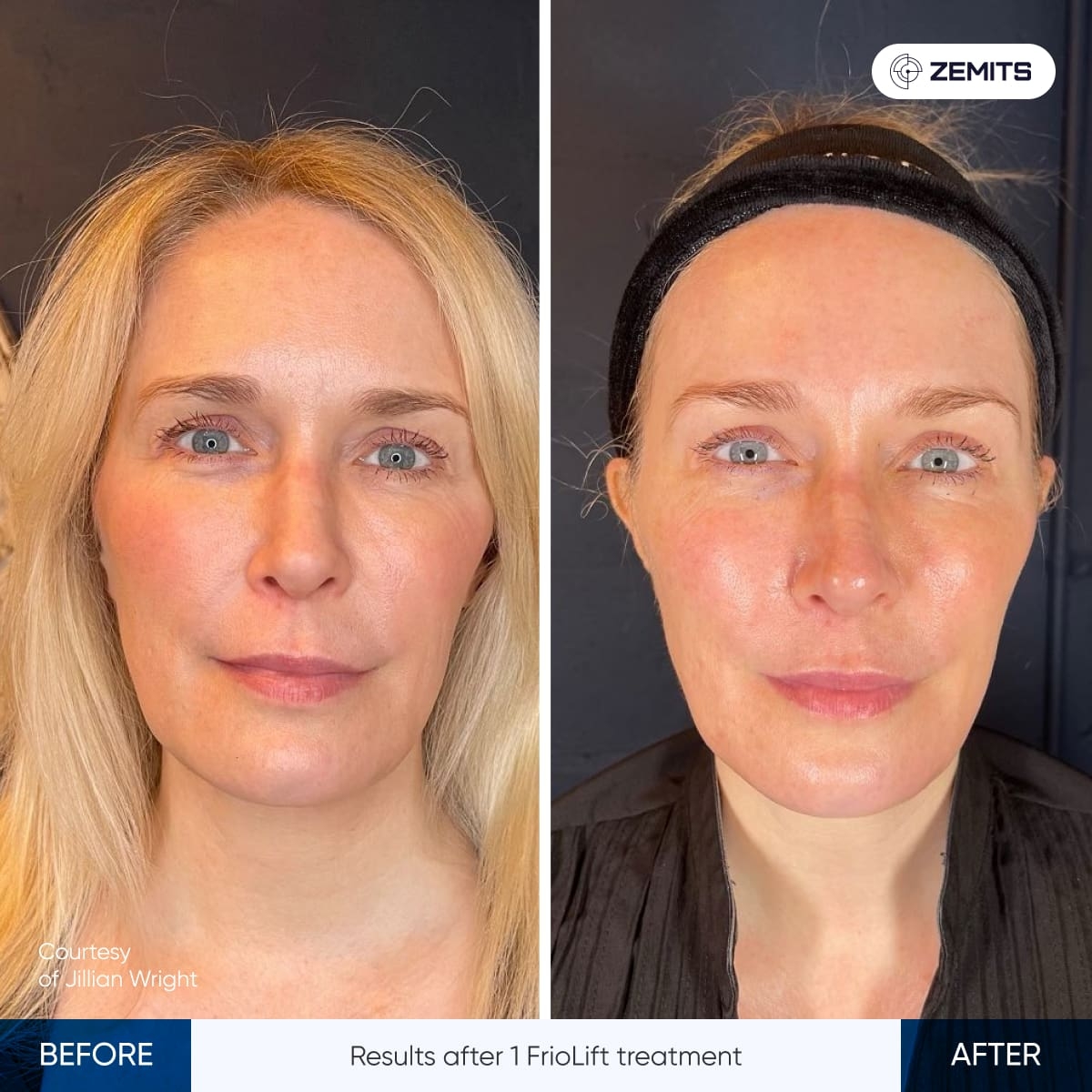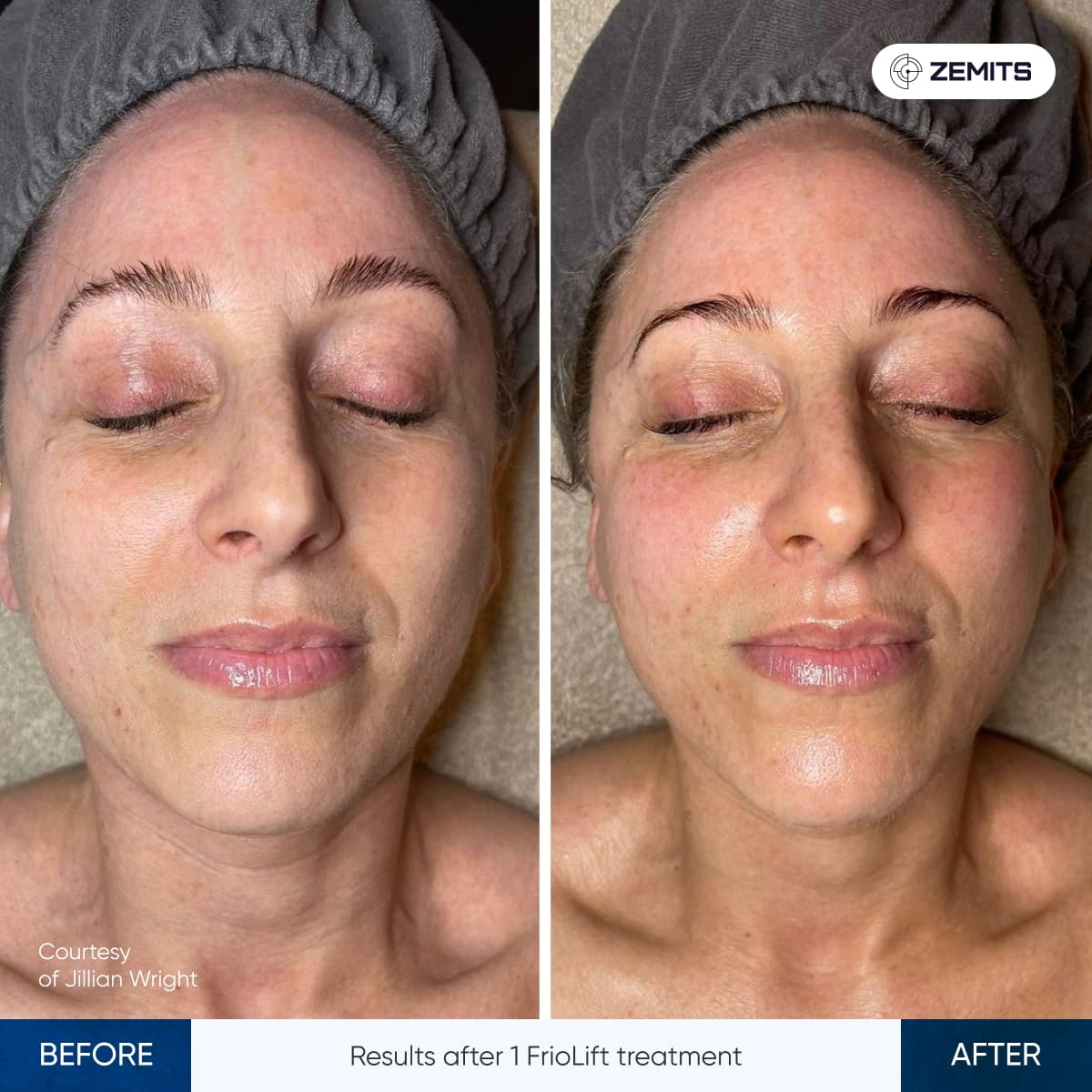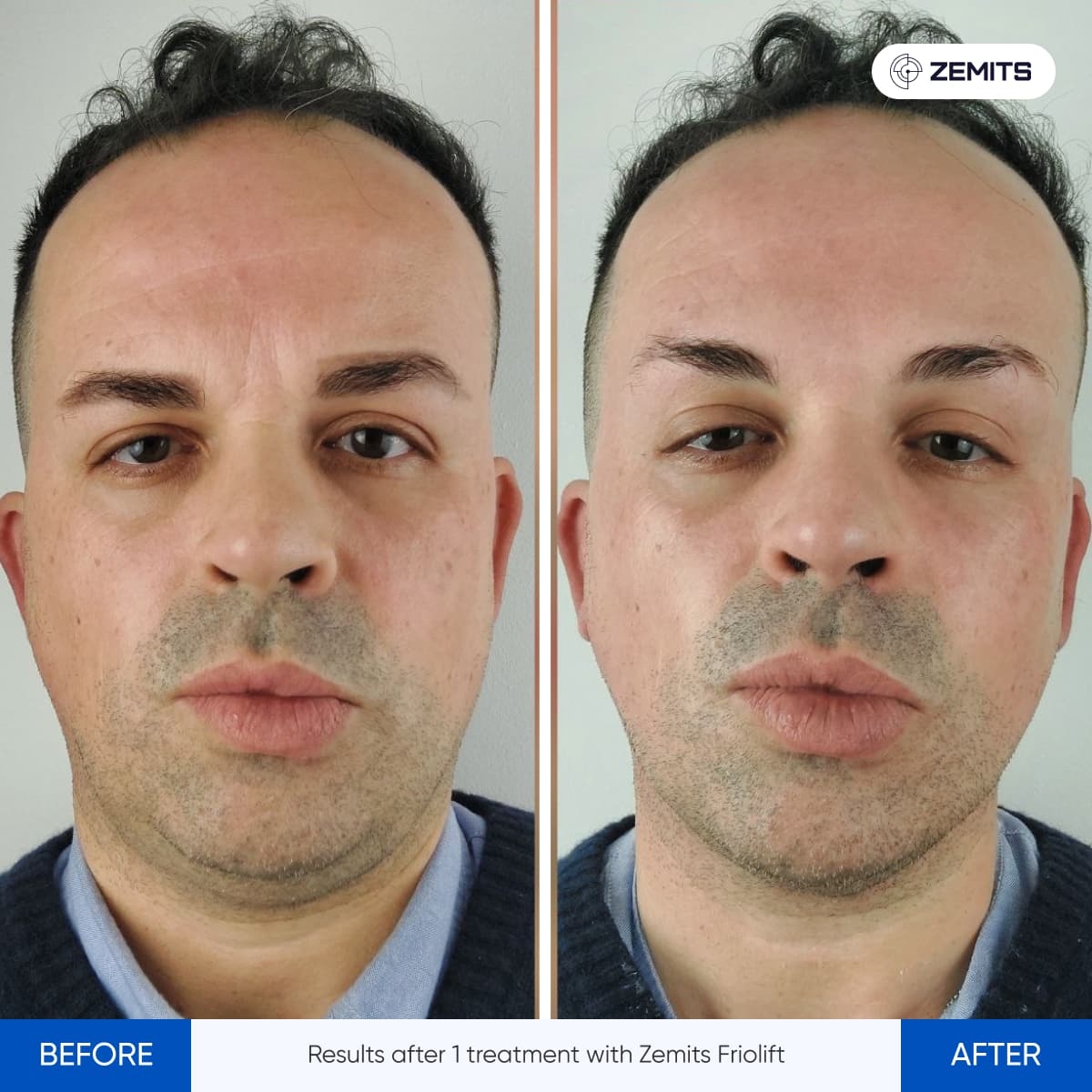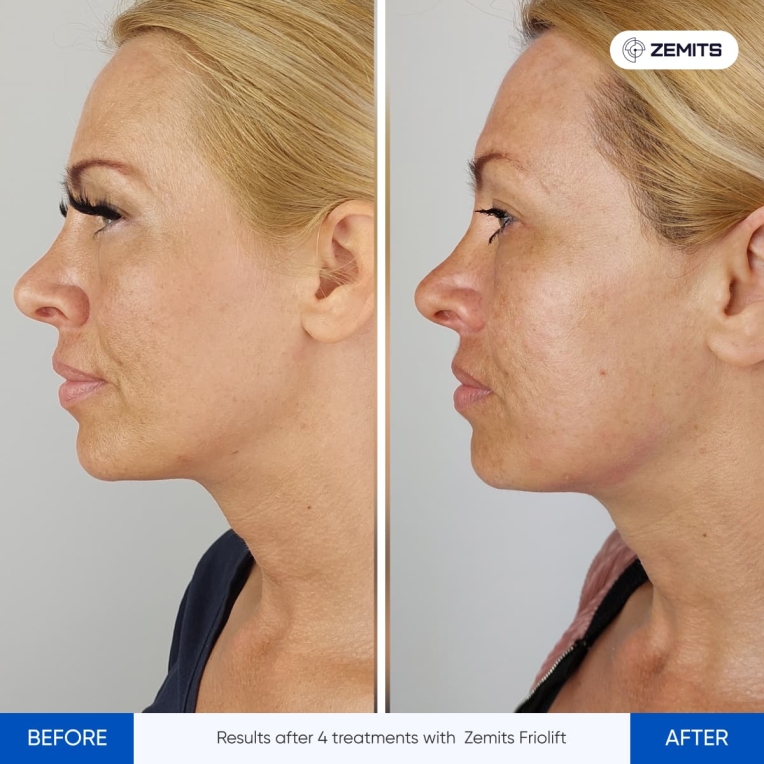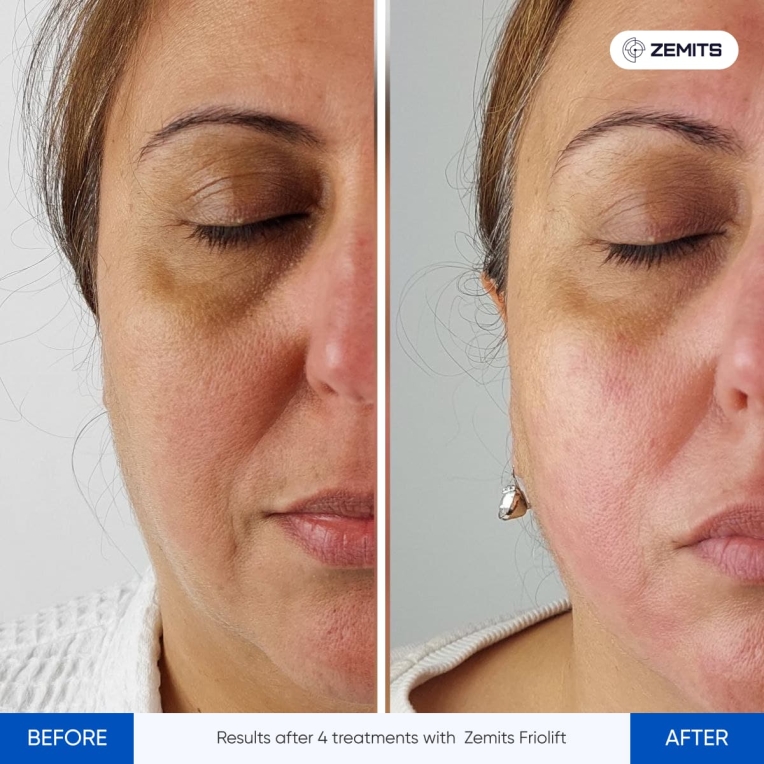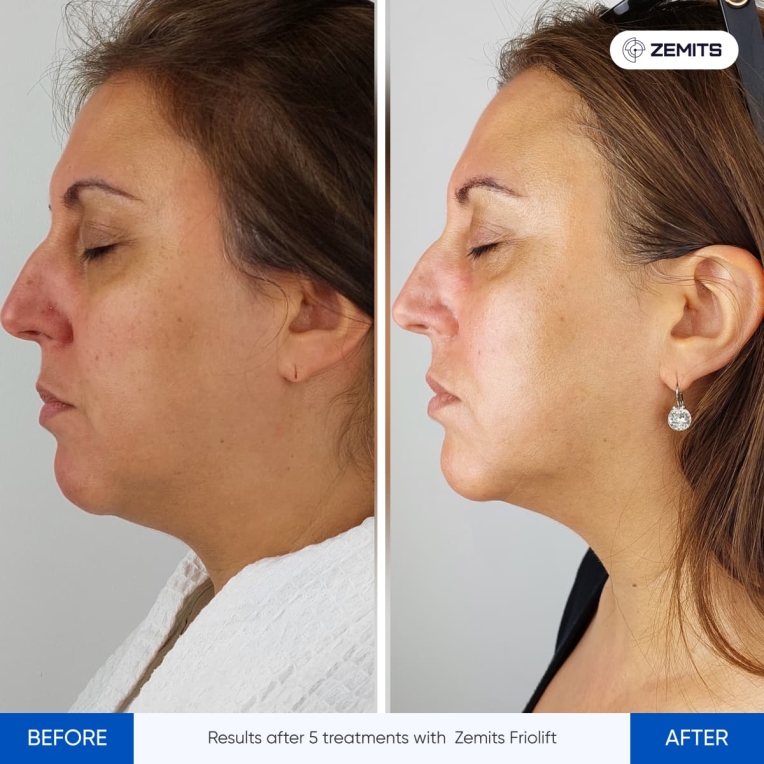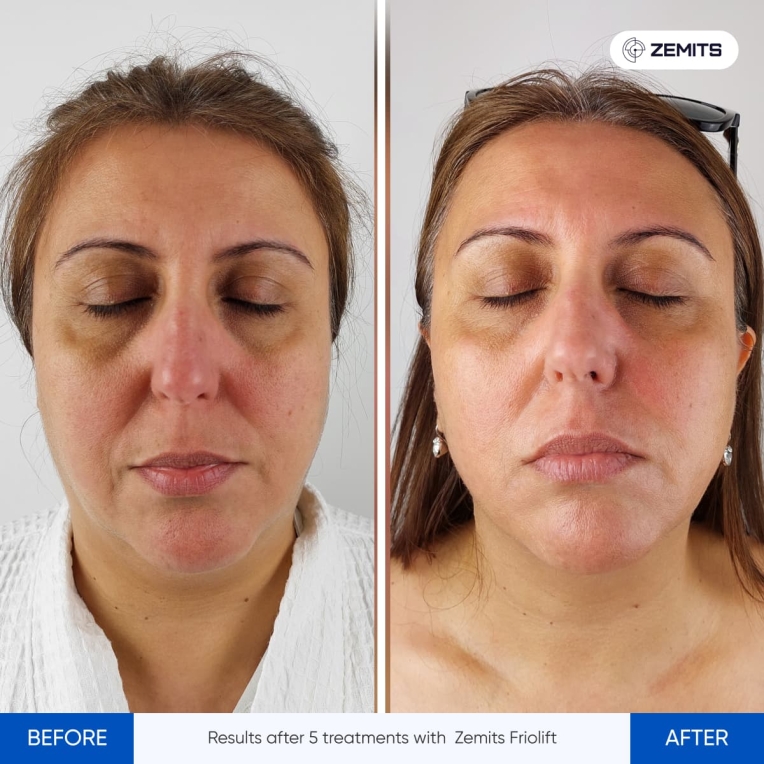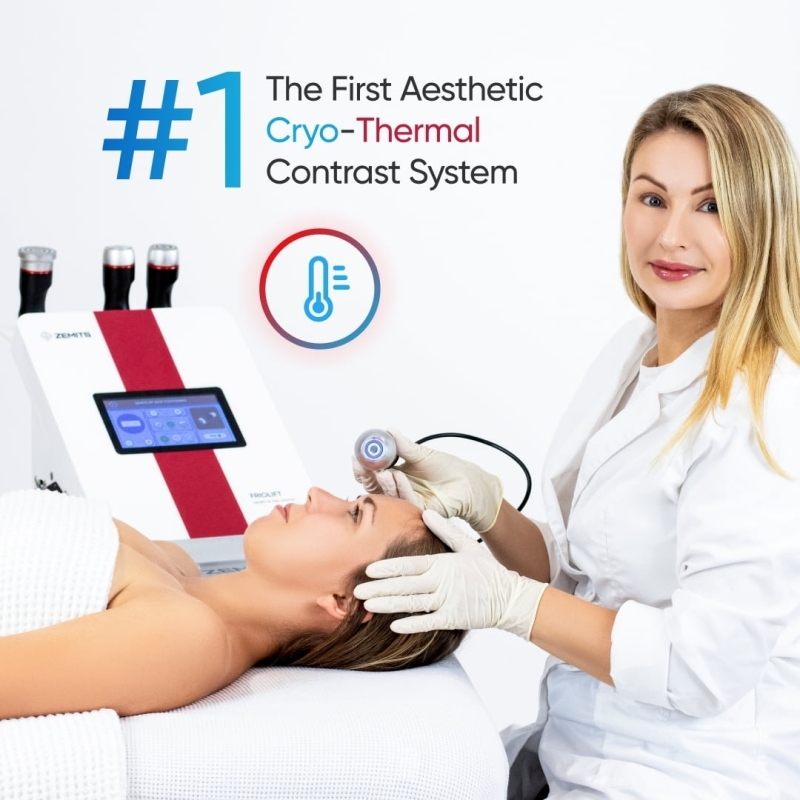 Revolutionize Your Spa:
Game-Changing Zemits FrioLift
Introducing the Zemits FrioLift, a revolutionary Cooling RF Contrast skin rejuvenation device, meticulously engineered to elevate your spa experience. This state-of-the-art equipment synergizes the power of Cooling therapy and RF technology, delivering optimal results for clients seeking for tighter skin and more contoured facial features.
The FrioLift's cutting-edge design allows for precise temperature control and unparalleled safety, ensuring client satisfaction and loyalty.
Invest in the Zemits FrioLift and set your spa apart with this innovative, non-invasive solution that promises visible, long-lasting results. Witness a significant boost in client retention and revenue as you redefine the esthetic industry standard.
Zemits FrioLift Technology: Revolutionizing Aesthetics
Zemits FrioLift Technology is a ground-breaking innovation in the beauty industry, developed in collaboration with leading experts. It surpasses any existing technology in terms of absolute safety and efficacy.
This cutting-edge technology accomplishes two primary objectives of modern aesthetics:
Facial skin tightening without volume loss.
Double chin slimming with simultaneous skin rejuvenation.
These distinct yet crucial goals are achieved using a single intelligent device, guided by specific treatment protocols.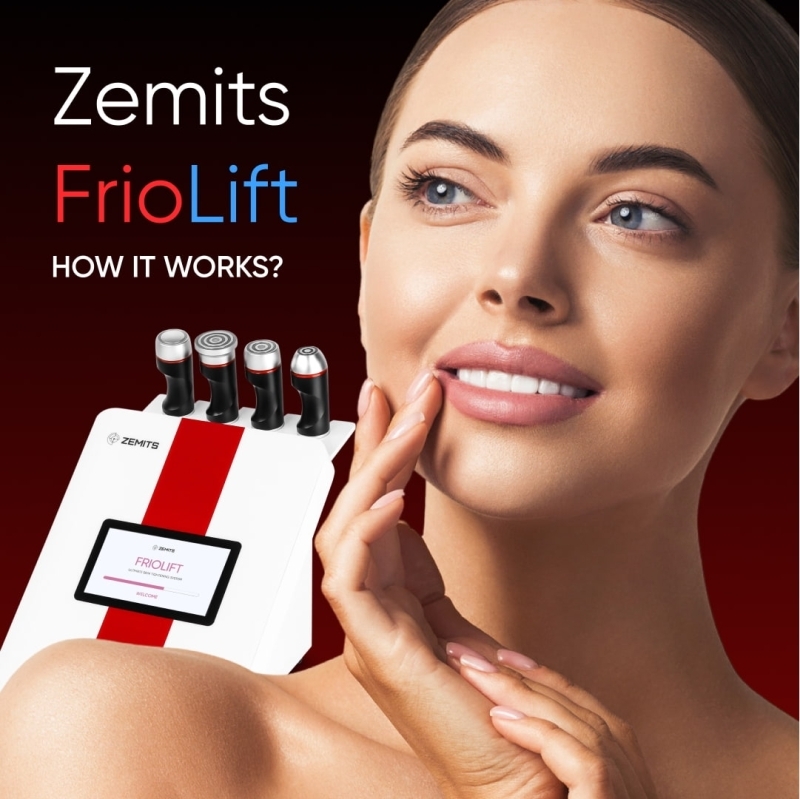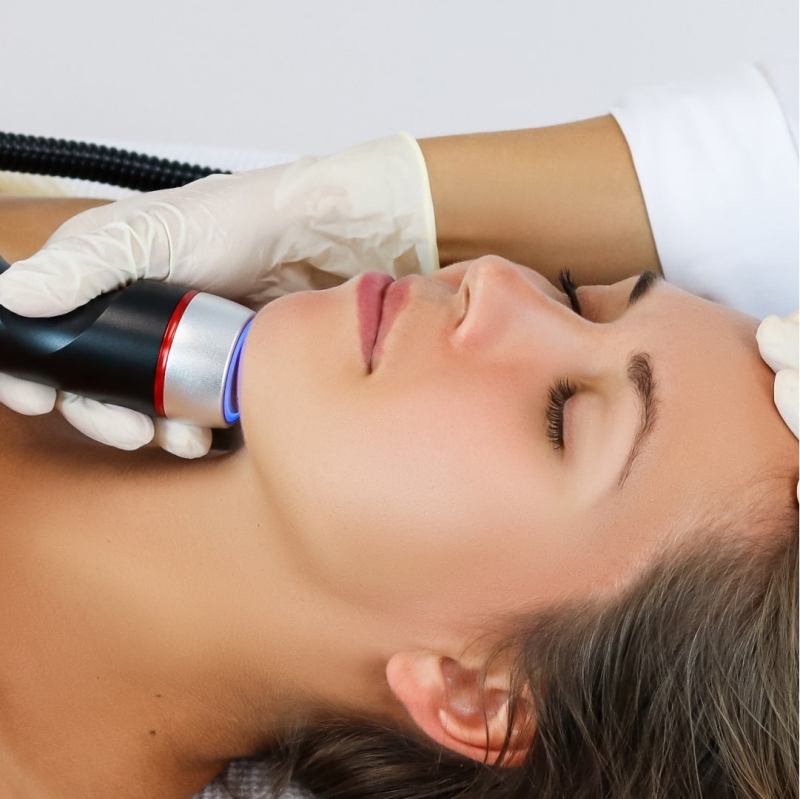 Pairing Non-Invasive Methods
FrioLift technology unites two non-invasive methods - RF and Cooling treatment. The contrasting temperature variations create a unique experience for the skin, promoting relaxation and a sense of revitalization.
This innovative technology empowers aestheticians to tailor treatments to individual client needs while maintaining a comfortable and enjoyable experience. It offers the following options:
Skin rejuvenation, focusing on providing a refreshed appearance.
Double chin slimming and a revitalized, sculpted look.
FrioLift technology elevates the aesthetic experience for both practitioners and clients, ensuring optimal results while prioritizing safety and comfort.

Discover Zemits FrioLift in Action: View the Video
Holistic Approache for Jawline and Double Chin Contouring
By adhering to Zemits Protocols, practitioners can customize treatments to target specific areas of concern, while promoting a comfortable and rejuvenating experience for clients.
Cooling Therapy can be adjusted to focus on maintaining facial volume while enhancing the skin's appearance. This approach is ideal for areas such as the face, hands, and around the eyes.
For clients seeking contouring and revitalization, the cold temperature range can be adapted to address concerns such as double chin and jawline areas. RF enhances the treatment experience, providing a warm sensation without affecting the underlying fatty deposits.
FrioLift technology prioritizes client safety and satisfaction, allowing aestheticians to deliver tailored treatments that emphasize rejuvenation and relaxation. It's the perfect solution for addressing various aesthetic needs.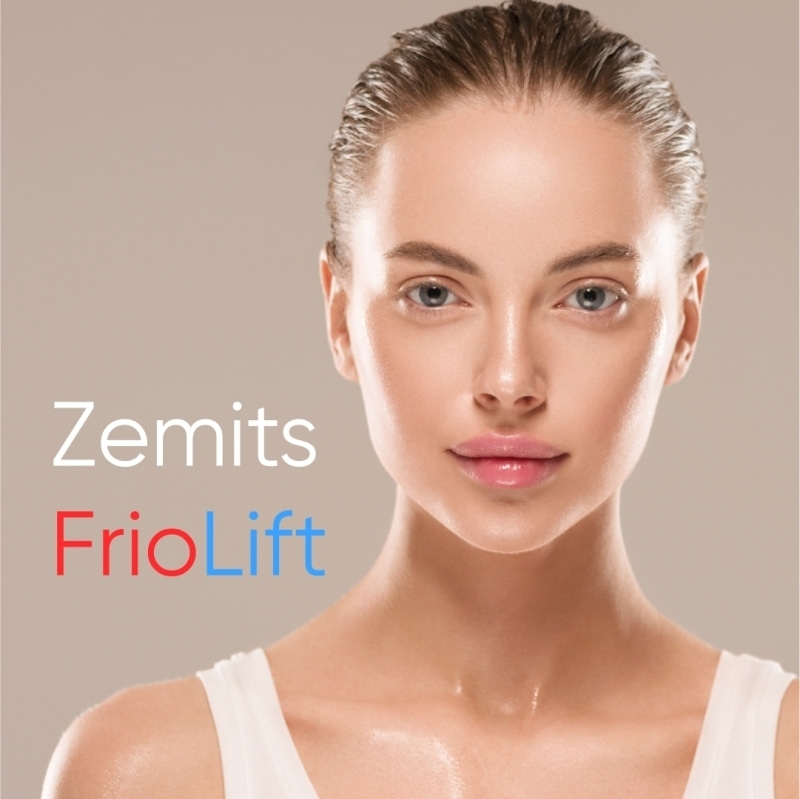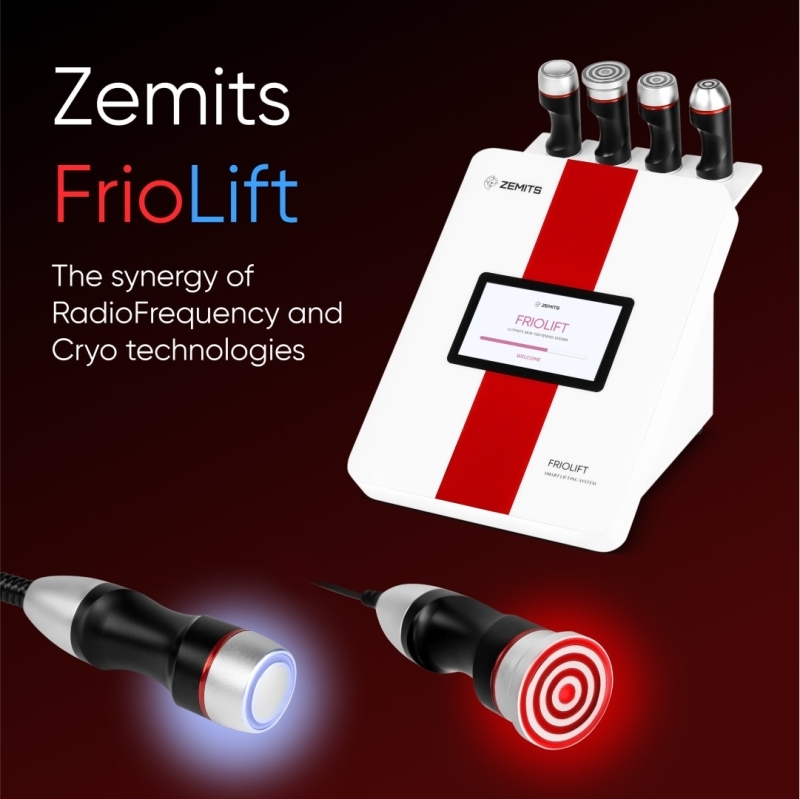 The Synergy of Cold and Hot
FrioLift Technology is a versatile system for estheticians seeking to address diverse skin concerns in a non-invasive manner.
Drawing from practical experience and best practices in rejuvenation, Zemits experts have developed the Contrast Skin Rejuvenation protocol. This unique, holistic approach promotes relaxation and revitalization without the need for injections or surgery.
Clients can enjoy a refreshing experience with noticeable improvements after their first FrioLift treatment. A series of procedures further supports the overall well-being and appearance of the skin.
FrioLift is a welcomed innovation in the aesthetic industry, prioritizing client safety and satisfaction while empowering aestheticians to deliver customized, enjoyable treatments.
The Unique Contrast Skin Revitalization
Protocol
Zemits' team of top medical practitioners has developed a unique Contrast Skincare Treatment Protocol, emphasizing the synergy of RF and Cooling technologies.
Step 1: Initial RF
RF treatment protocol helps to achieve soothing, rejuvenating effects for the skin.
Step 2: Cooling Application
Cooling application follows the RF, offering a refreshing, cooling sensation that contrasts with the warmth of RF. This step enhances the overall experience and revitalization effects.
Step 3: Finalizing RF
The concluding RF step enhances the overall treatment experience, leaving the skin feeling refreshed and revitalized.


The Contrast Skincare treatment protocol allows aestheticians to provide tailored, enjoyable treatments that prioritize client safety and well-being.
After a FrioLift treatment course, clients may experience:
Enhanced appearance of the chin area
A refreshed and revitalized skin sensation
Improved skin texture
A reduction in the appearance of puffiness and discoloration
Smoother-looking fine lines around the eyes and mouth
A more defined jawline and neck
Revitalized décolleté and neck area
Rejuvenated appearance of hands
A more balanced skin tone and reduced appearance of pores
An overall boost in skin quality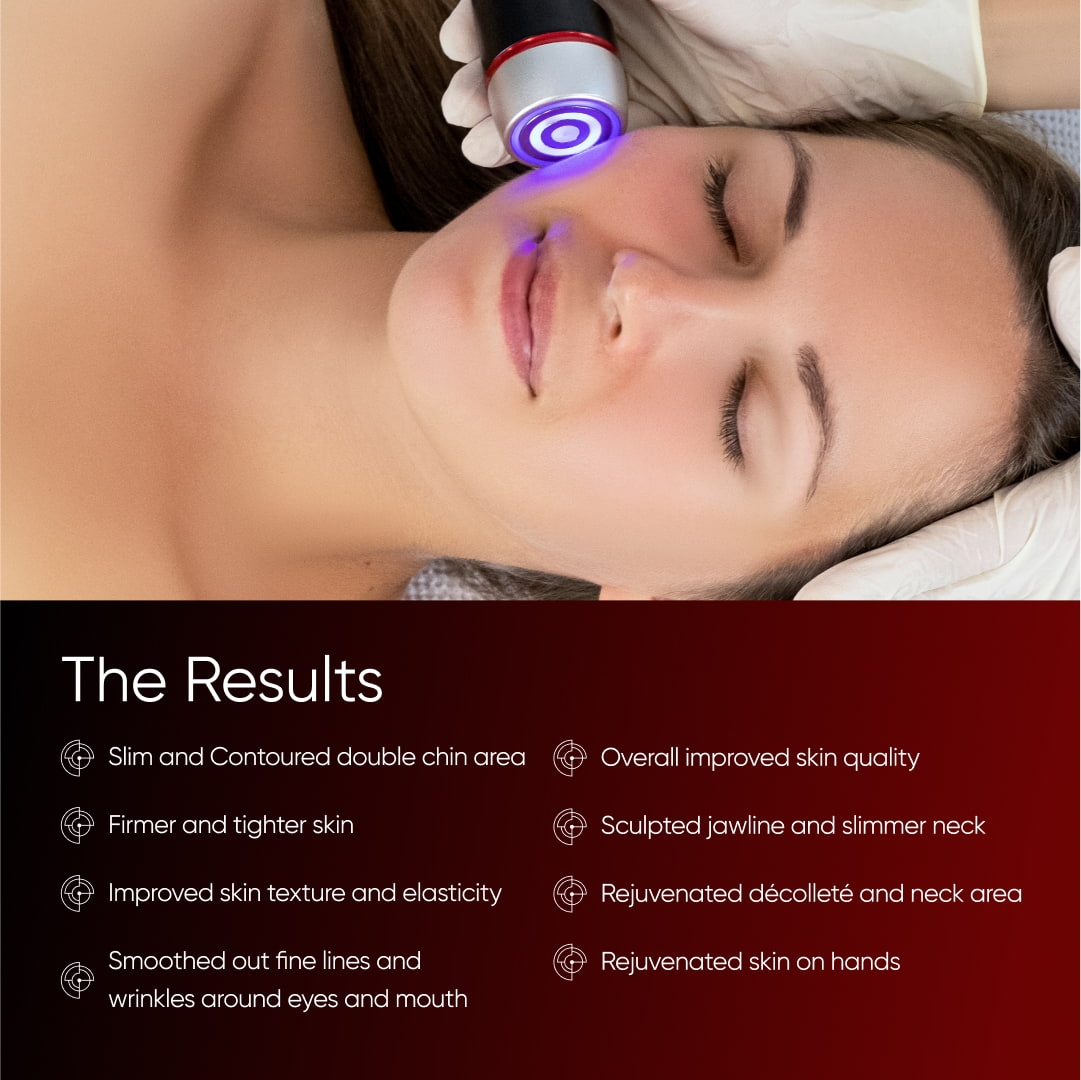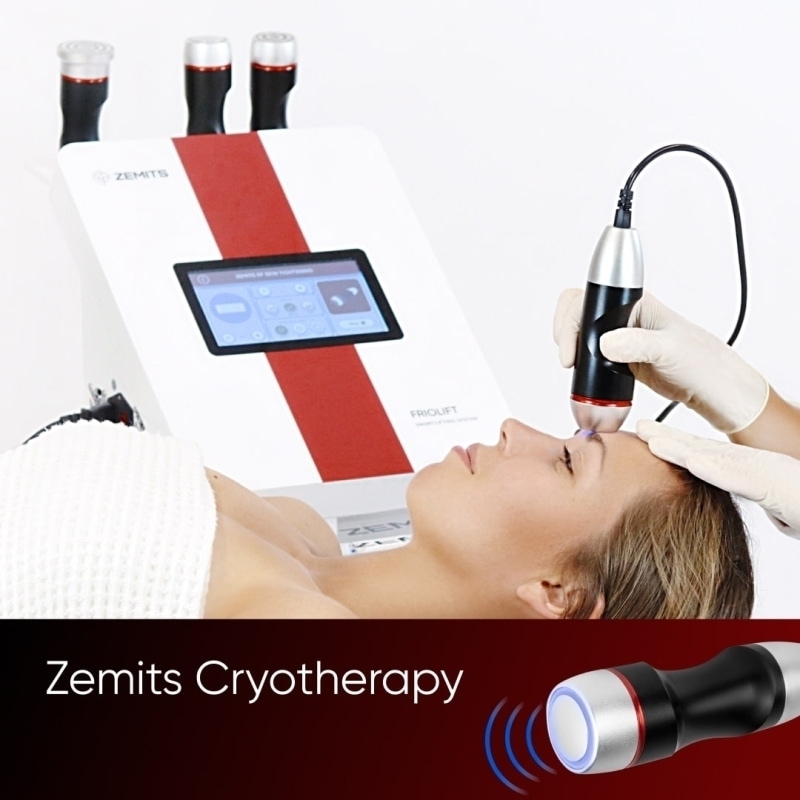 The Holistic Cooling Technique with Zemits FrioLift
Zemits FrioLift utilizes a holistic skin cooling approach, offering a safe and enjoyable experience for facial treatments. This method is an excellent option for clients seeking a refreshing, revitalizing outcome.
The gentle application of low temperatures helps enhance the local skin appearance, reducing the look of puffiness and discoloration while promoting a radiant glow. The cooling technique supports the overall well-being of the skin, making it feel refreshed and revitalized.
A notable feature of Zemits FrioLift's cooling application is its contouring effects. Aestheticians can achieve natural-looking, secure, and non-invasive double chin contouring without the need for injections.
Boost Your Revenue with Zemits FrioLift
Elevate your business profits with the highly sought-after innovation of the year - Zemits FrioLift!
Be a pioneer in offering Contrast Skin Stimulation Treatment Protocol.
Provide your clients with a safe, holistic experience that promotes long-lasting facial contouring effects.
Suggested pricing per treatment - $250-300 for a 45-minute facial session.
Positive Business Impact of Zemits FrioLift:
Based on feedback from our Zemits clients, conducting an average of 2 treatments per day, 4 times per week, can potentially increase revenue by $2,200 per week, or $8,800 per month.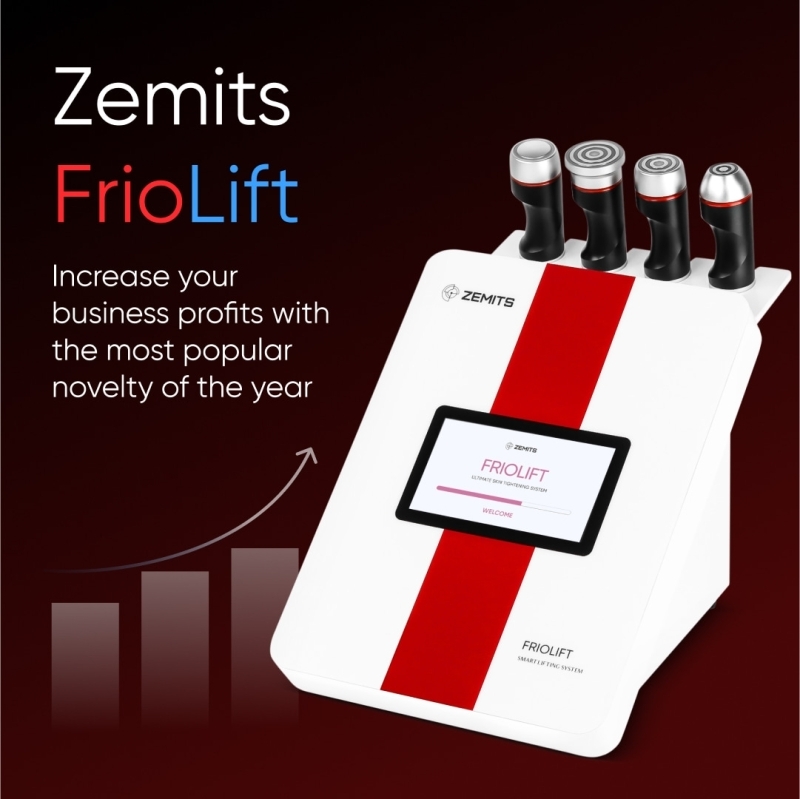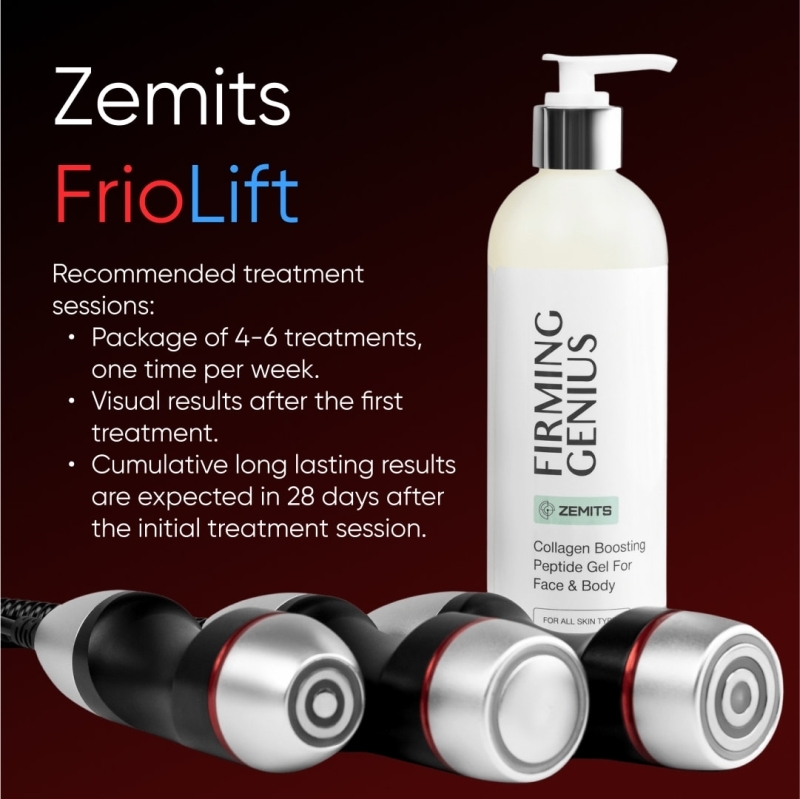 Recommended treatment sessions
Package of 4-6 treatments, one time per week.

Visual results after the first treatment. Cumulative long lasting results are expected in 28 days after the initial treatment session.
Maximize the results of treatments with Zemits Skincare
Experience the Zemits Advantage for Your Spa Business:
At Zemits, we understand that success in the spa industry requires more than just a high-quality device. That's why we offer a comprehensive treatment solution, providing everything you need to start enhancing your business immediately.
With every Zemits device purchase, we include a corresponding to your device complimentary set of premium skincare products, allowing you to offer exceptional services to your clients right away. We are committed to your success and believe in empowering you with the knowledge and skills to maximize treatment results.
To support you in achieving the best outcomes, we provide thorough training and detailed treatment protocols, ensuring you have the confidence and expertise to deliver outstanding services.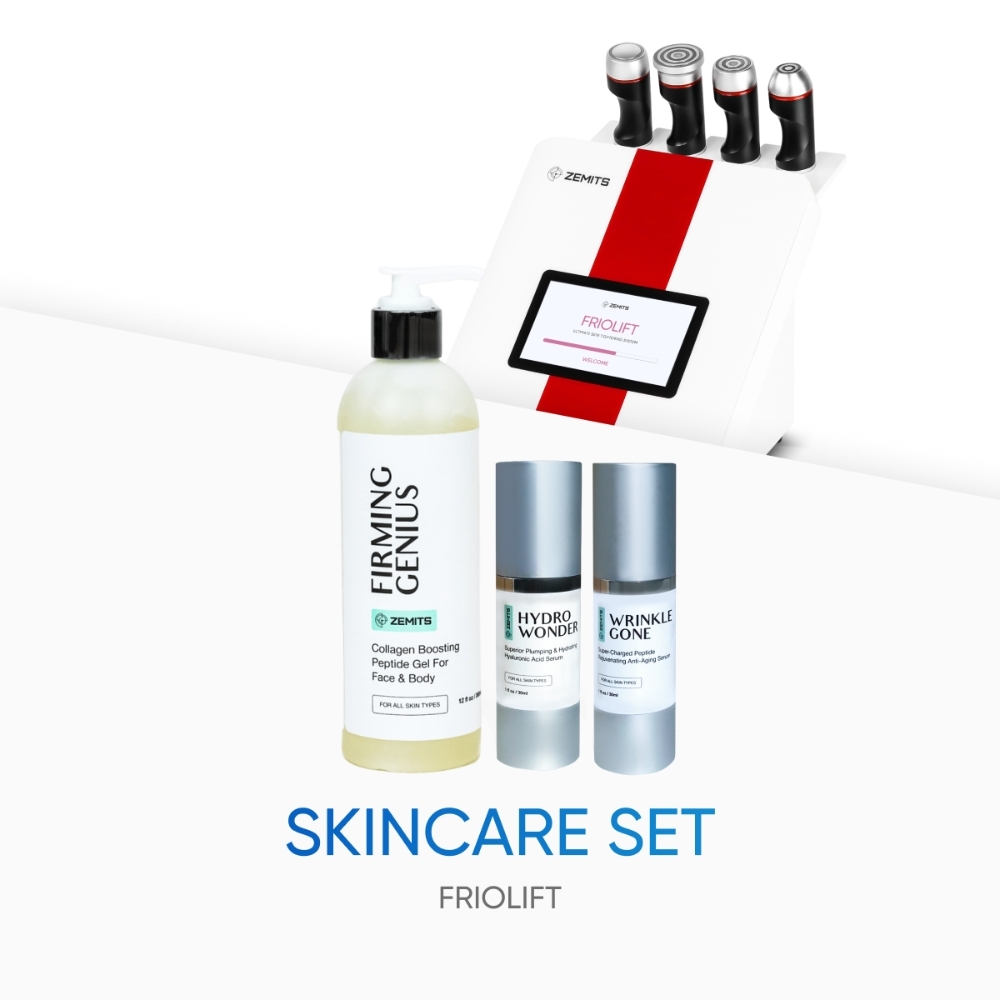 Watch the review with Zemits FrioLift
This esthetic device is intended for cosmetic use only. This esthetic device is not intended to be used to treat or diagnose any medical condition.
This esthetic device is intended to be used by estheticians and skincare providers. This esthetic device is not intended to be used by doctors or healthcare providers.
This esthetic device is not intended to be used in medical nor surgical purposes. This esthetic device does not affect the structure of deep skin tissues.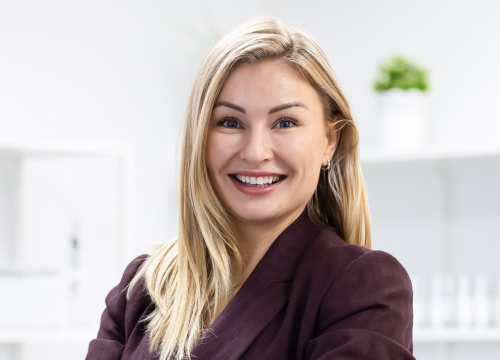 Financing Programs - More opportunities for your business
Interest-Free Financing and Flexible Payment Options. No credit, no problem!
Financing Programs

Learn More

Advanced Training Program
A-Esthetic offers the most advanced and comprehensive complimentary Advanced Online Training Course with every purchase of Zemits and Oomnex equipment..
Training Program

Learn More
Our clients Worldwide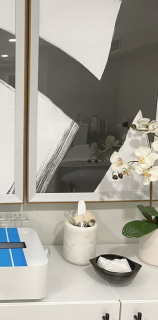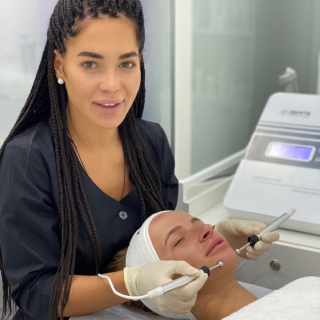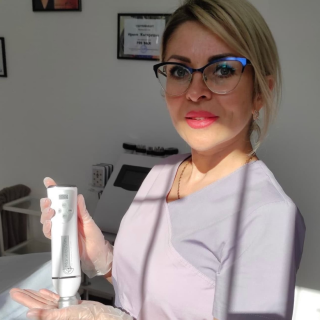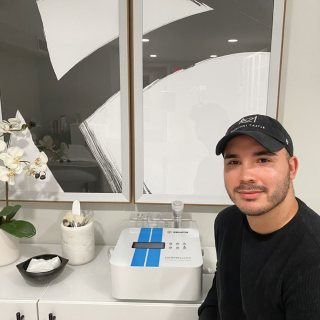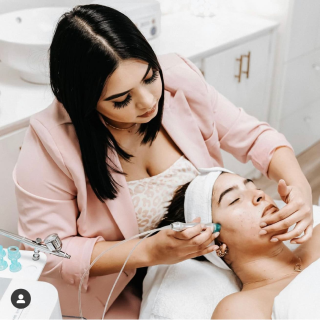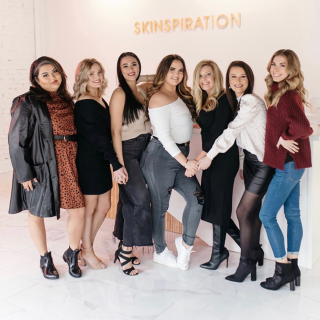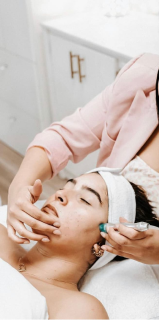 Advance-Esthetic is dedicated to providing you with the finest MedSpa Equipment to tailor a wide variety of your needs. Our mission is to support your MedSpa to boost your business with the highest quality products, outstanding customer service and a lifetime of client support.
Advance-Esthetic.us delivers to the following states: Alabama, Alaska, Arkansas, Arizona, California, Colorado, ...

Connecticut, Delaware, Florida, Georgia, Hawaii, Idaho, Illinois, Indiana, Iowa, Kansas, Kentucky, Louisiana, Maine, Maryland, Massachusetts, Michigan, Minnesota, Mississippi, Missouri, Montana, Nebraska, Nevada, New Hampshire, New Jersey, New Mexico, New York, North Carolina, North Dakota, Ohio, Oklahoma, Oregon, Pennsylvania, Rhode Island, South Carolina, South Dakota, Tennessee, Texas, Utah, Vermont, Virginia, Washington, West Virginia, Wisconsin, Wyoming
© 2021 DISCLAIMER: All information within the A-esthetic.us website and all other marketing materials are made only for informational and educational purposes. A-Esthetic products and equipment have not been tested or approved or any government entity for treatments of illnesses or diseases. Use at your own risk.
Advance-Esthetic does not accept any liability for inaccurate information on our website. It is the responsibility of the client to check the accuracy of all information provided and to confirm prior to and upon purchase of *qualifying Zemits equipment including but not limited to the conditional offer of marketing materials and other such offers for the defined brands. Zemits only. Marketing Materials are exclusively for Zemits branded machines only... Not applicable with Venus, Innocell, or other non Zemits branded equipment, ETC., Definitions: Qualified: Zemits Branded Equipment only