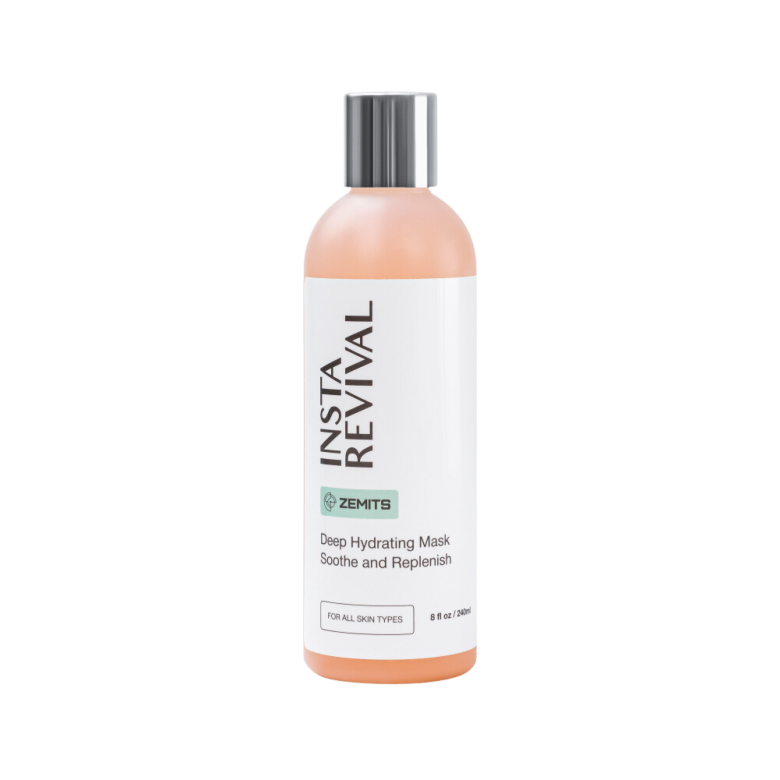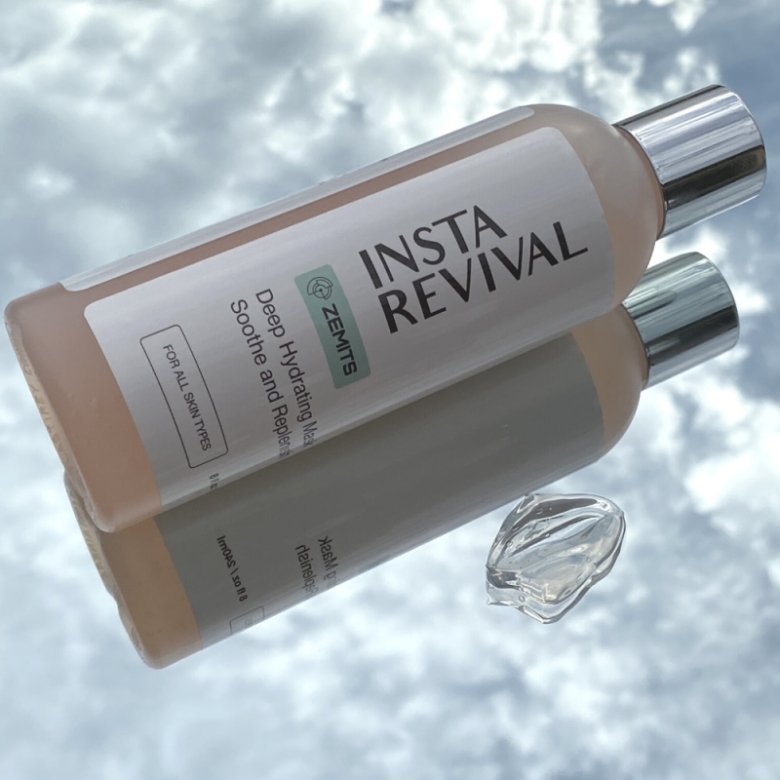 Zemits InstaRevival
Deep Hydrating Conductive Gel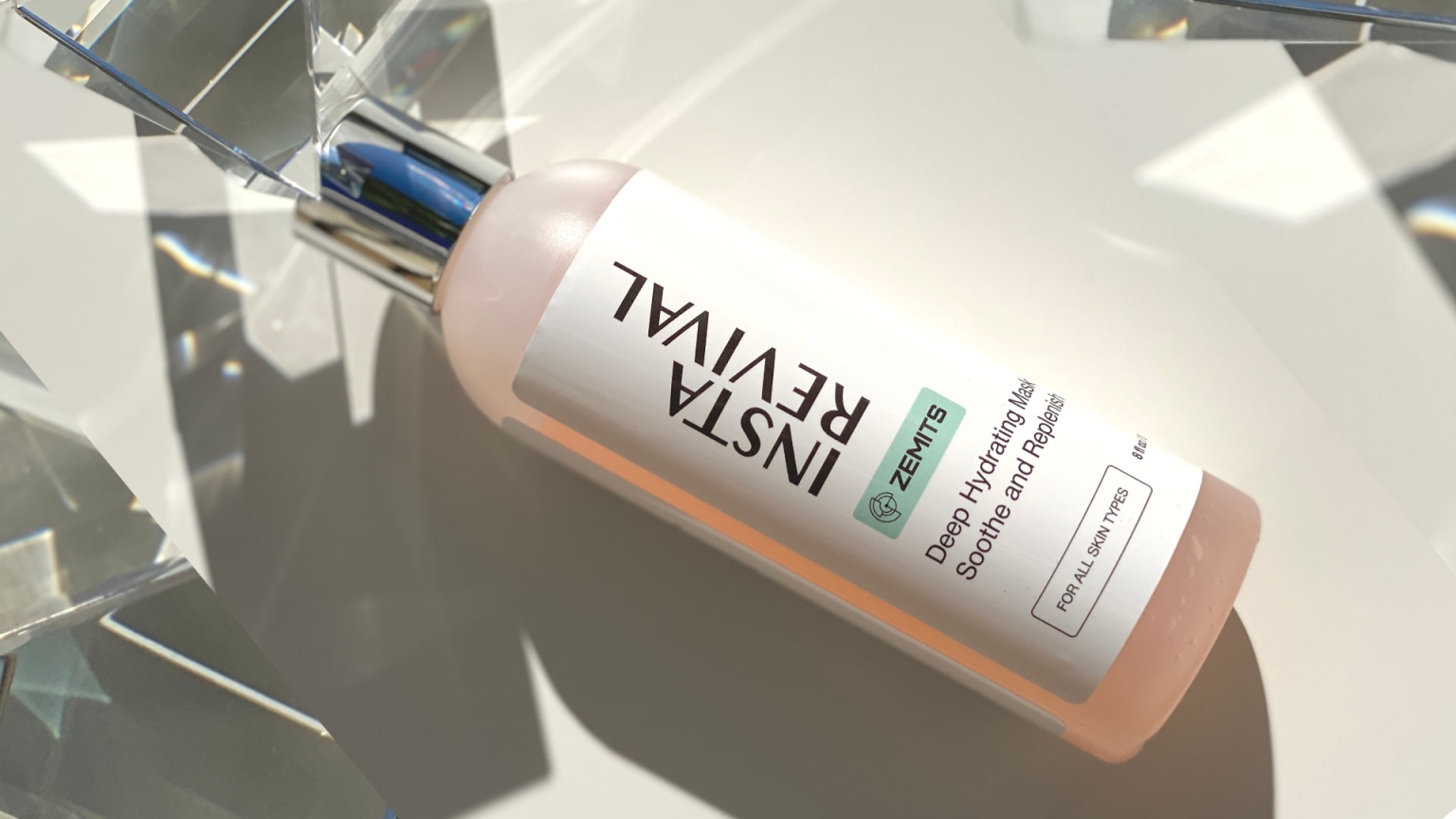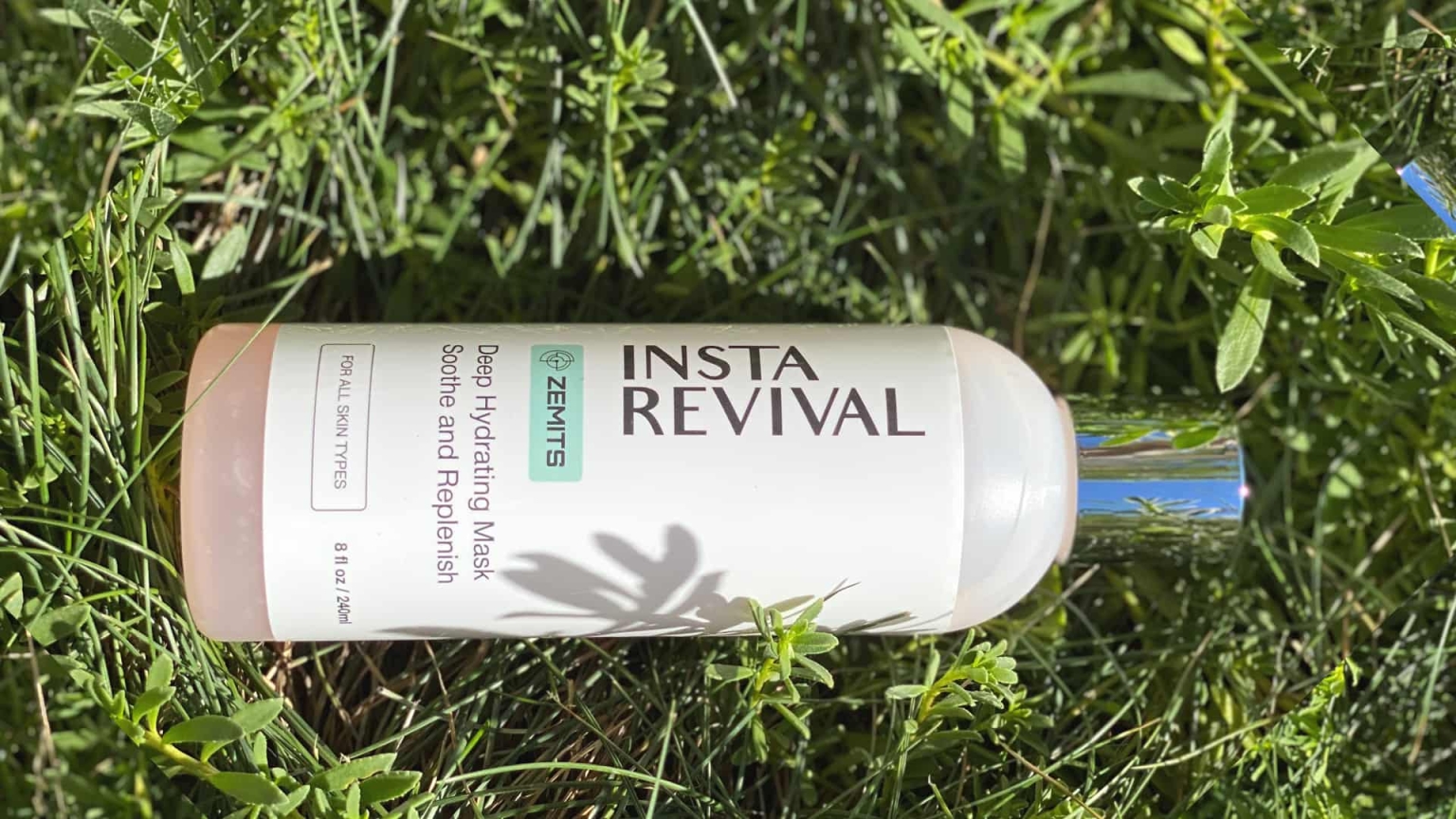 The Zemits InstaRevival is a professional Hydrating mask created to achieve greater results for facial spa services and spa-like facials at home.
The Zemits Insta Revival has a "jelly-like" consistency and can be used for:
Microcurrent facials
RF Skin Tightening
Ultrasound Facials
Cryo Facial
Hot Therapy
Galvanic Therapy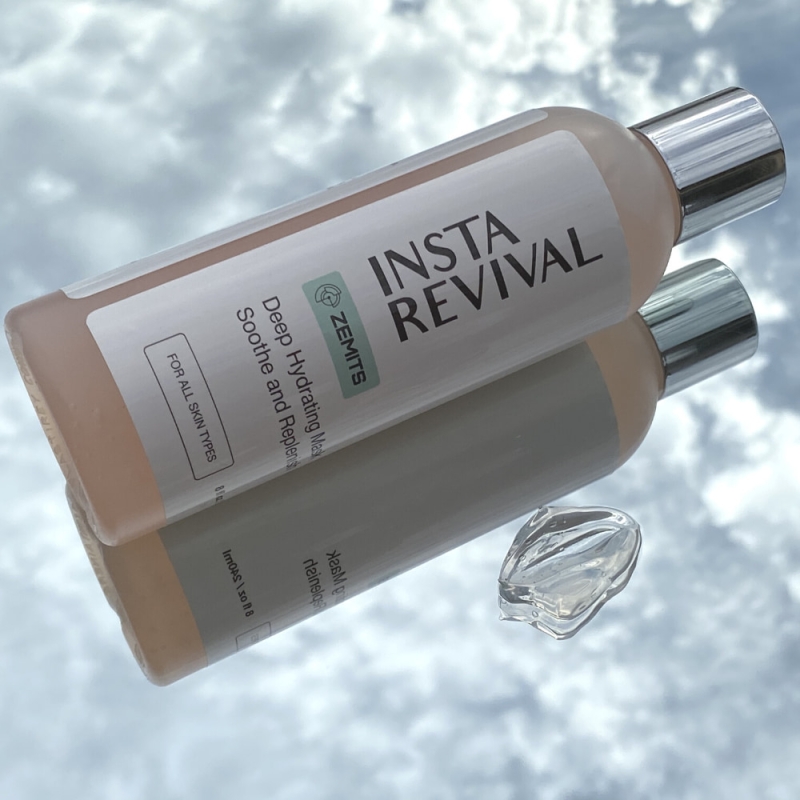 Zemits InstaRevival Deep Hydrating Conductive Gel
This deeply hydrating mask instantly helps to hydrate and refresh the skin. Due to its strong calming properties, it is wonderful for post-treatment of microdermabrasion and peels to calm and renourish the skin. It also helps immediately hydrate the skin.
Active ingredients in Zemits Insta Revival Mask help to re-establish the lipid barrier functions and reduce dry, scaly skin conditions.
It is also highly effective in softening and opening up the pores prior to extractions. No steam needed.
Phospholipids, Amino Acids: Proline, Alanine, Lysine, Panthenol -Vitamin B, Sodium Lactate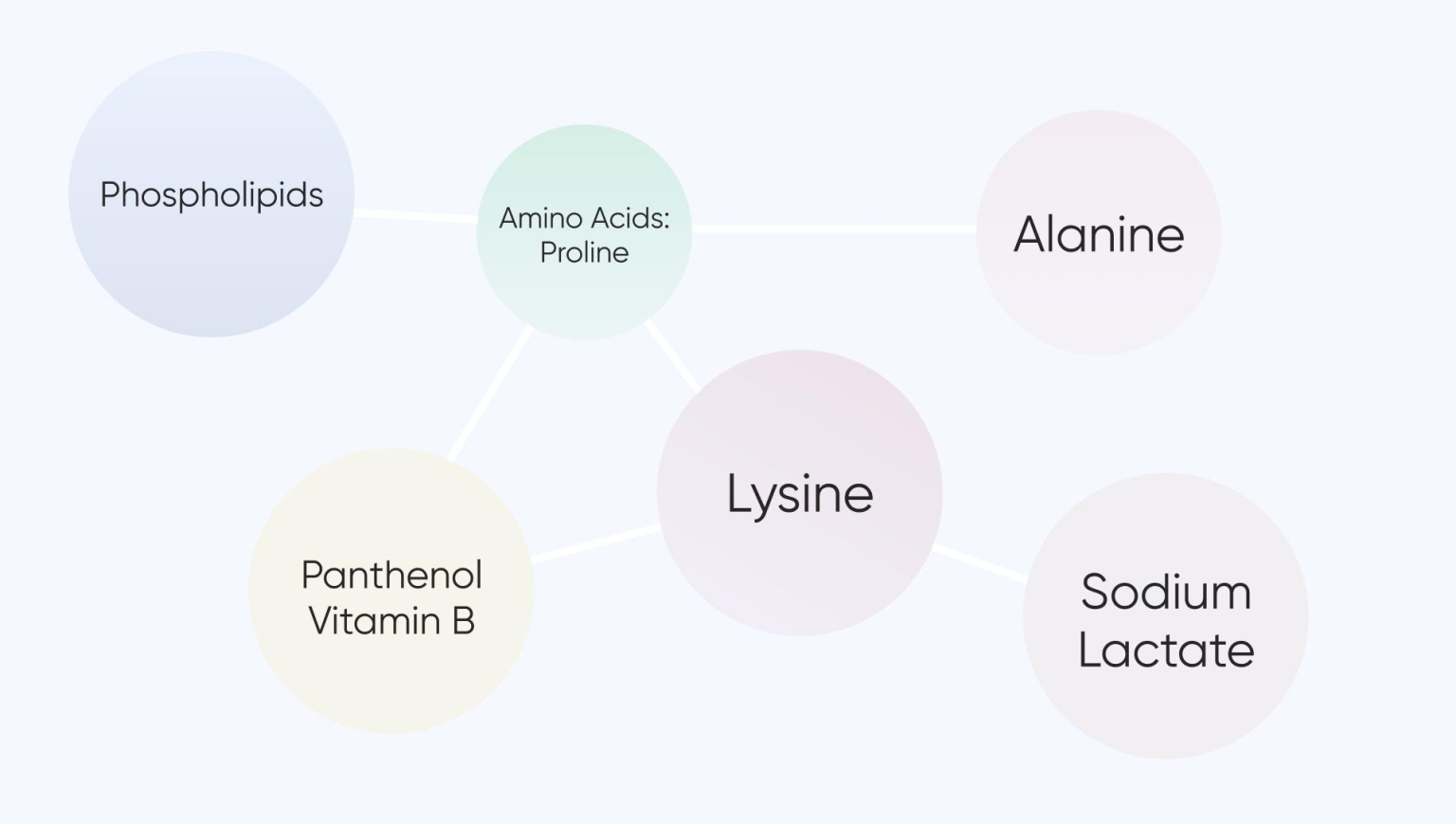 Phospholipids provide a protective barrier for the skin which hydrates it deeply and enables skin repair.
Phospholipids allow for water retention and are important in maintaining skin hydration.
Phospholipids imitate the skin's natural lipids to hold any product on the skin and deliver the active ingredients deeply into the skin.
Hydrating ingredients are more easily absorbed with the help of Phospholipids.

Amino Acids: Proline, Alanine, Lysine
Proline minimizes the appearance of fine lines and wrinkles.
Alanine assists in repairing visible skin damage.
Lysine firms the skin.
Amino acids help to keep the skin hydrated while reducing texture and improving the overall health and appearance of the skin.
Amino acids are naturally found in our skin and work as the key agent that allows our skin to stay healthy and hydrated.
The amino acids in InstaRevival help maintain the skin's smoothness and hydration.
Amino acids help combat against environmental free radicals which cause signs of aging.

Panthenol - Vitamin B
The non-irritant form of Vitamin B is known as Panthenol and is typically found in plants. Panthenol is absorbed into the lower skin layers and turns into pantothenic acid which adds essential moisture to the skin while causing a beautiful plumping effect.
Panthenol counteracts bacteria found on the surface of the skin and helps to keep it smooth by maintaining moisture balance.
Reduces inflammation, calms irritation and promotes cell renewal.

Sodium Lactate
Sodium Lactate helps maintain skin hydration levels to reveal smooth, glowing skin.
It promotes water retention to avoid dehydrated, flaky skin while nourishing and refining the skin.
Sodium Lactate also works as a balancing agent in pH levels to keep overall healthy skin.
Brightens the skin complexion with a healthy, hydrated glow
Directions
Use as a conductive gel for professional services such as:
Ultrasound Facial
Microcurrent Skin Toning
Galvanic Infusion
Cryo & Hot Therapy
RF Skin Tightening
Avoid contact with water or steam until finished. Rinse or leave on. Also recommended to be used as a hydrating mask in AM and/or PM. Apply to cleansed skin as a mask, massaging mask, or moisturizer.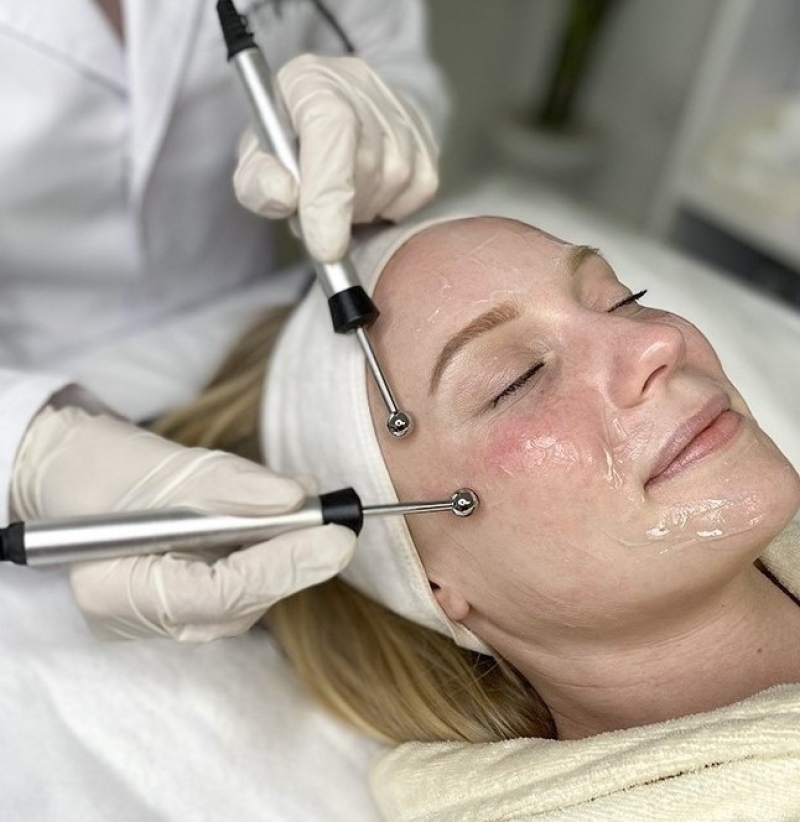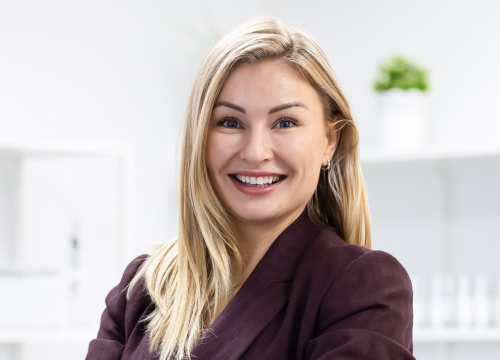 Financing Programs - More opportunities for your business
Interest-Free Financing and Flexible Payment Options. No credit, no problem!
Financing Programs

Learn More

Advanced Training Program
A-Esthetic offers the most advanced and comprehensive complimentary Advanced Online Training Course with every purchase of Zemits and Oomnex equipment..
Training Program

Learn More
Our clients Worldwide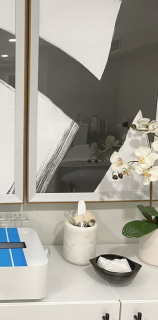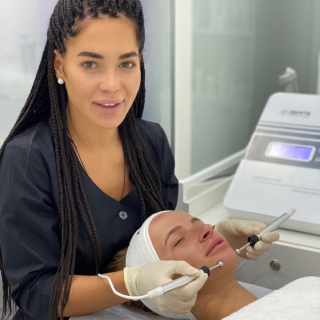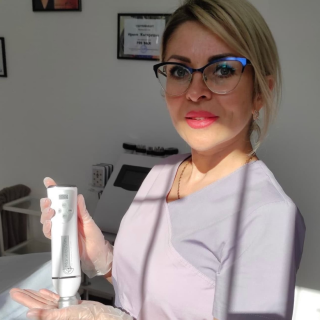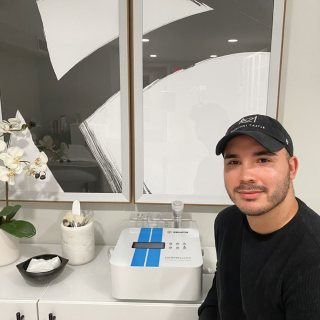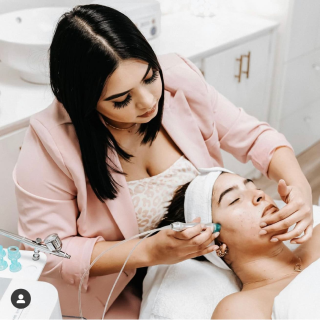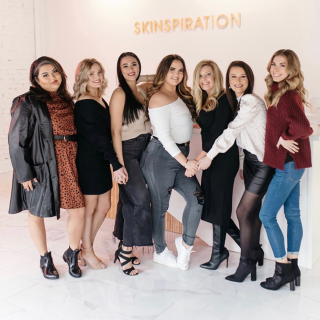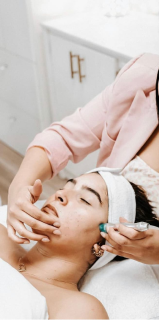 Advance-Esthetic is dedicated to providing you with the finest MedSpa Equipment to tailor a wide variety of your needs. Our mission is to support your MedSpa to boost your business with the highest quality products, outstanding customer service and a lifetime of client support.
Advance-Esthetic.us delivers to the following states: Alabama, Alaska, Arkansas, Arizona, California, Colorado, ...

Connecticut, Delaware, Florida, Georgia, Hawaii, Idaho, Illinois, Indiana, Iowa, Kansas, Kentucky, Louisiana, Maine, Maryland, Massachusetts, Michigan, Minnesota, Mississippi, Missouri, Montana, Nebraska, Nevada, New Hampshire, New Jersey, New Mexico, New York, North Carolina, North Dakota, Ohio, Oklahoma, Oregon, Pennsylvania, Rhode Island, South Carolina, South Dakota, Tennessee, Texas, Utah, Vermont, Virginia, Washington, West Virginia, Wisconsin, Wyoming
© 2021 DISCLAIMER: All information within the A-esthetic.us website and all other marketing materials are made only for informational and educational purposes. A-Esthetic products and equipment have not been tested or approved or any government entity for treatments of illnesses or diseases. Use at your own risk.
Advance-Esthetic does not accept any liability for inaccurate information on our website. It is the responsibility of the client to check the accuracy of all information provided and to confirm prior to and upon purchase of *qualifying Zemits equipment including but not limited to the conditional offer of marketing materials and other such offers for the defined brands. Zemits only. Marketing Materials are exclusively for Zemits branded machines only... Not applicable with Venus, Innocell, or other non Zemits branded equipment, ETC., Definitions: Qualified: Zemits Branded Equipment only