Zemits JoliPeel
2-in-1 Diamond MicroDermabrasion Machine
Before and After Clinical Results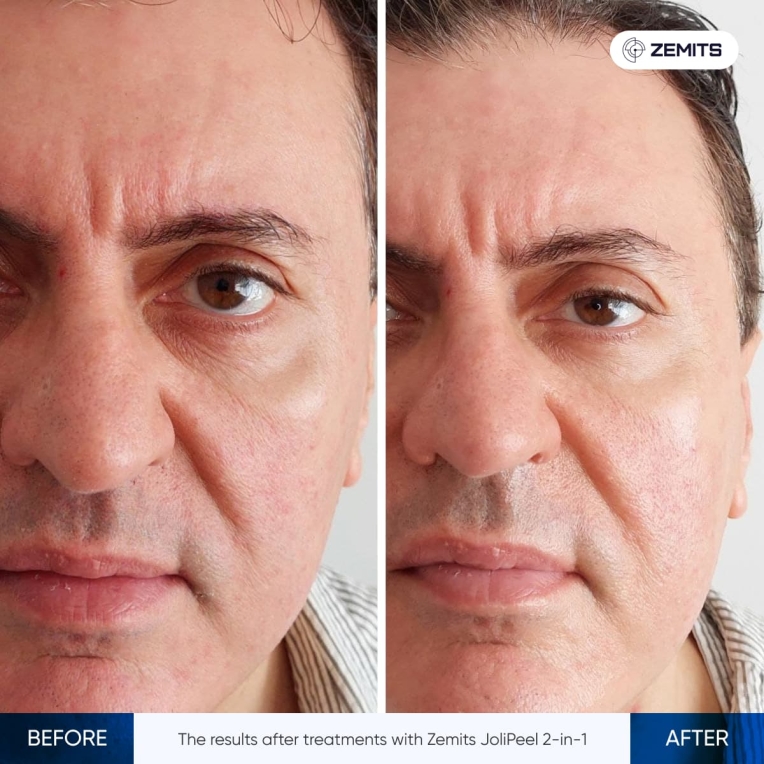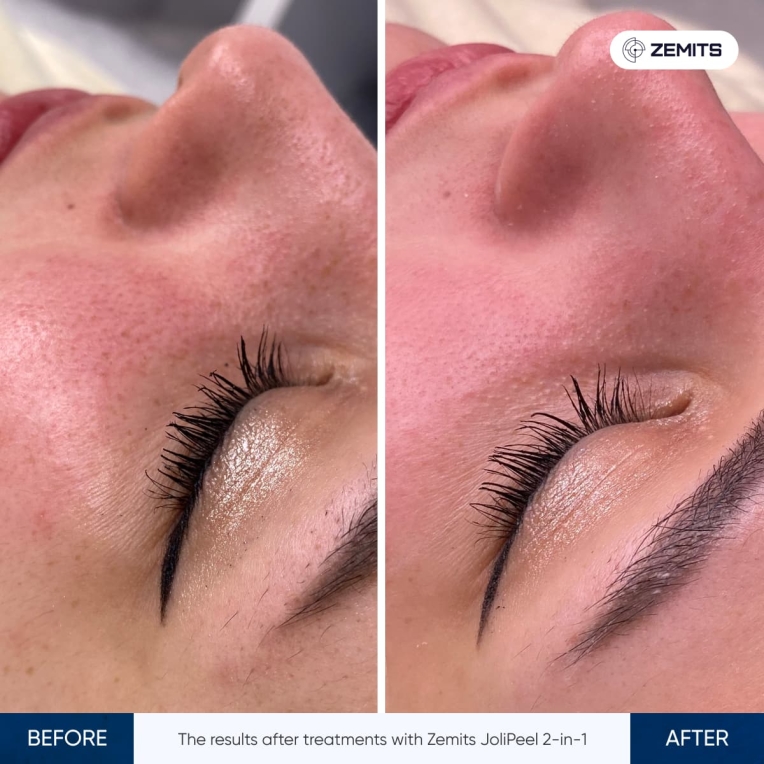 Results may vary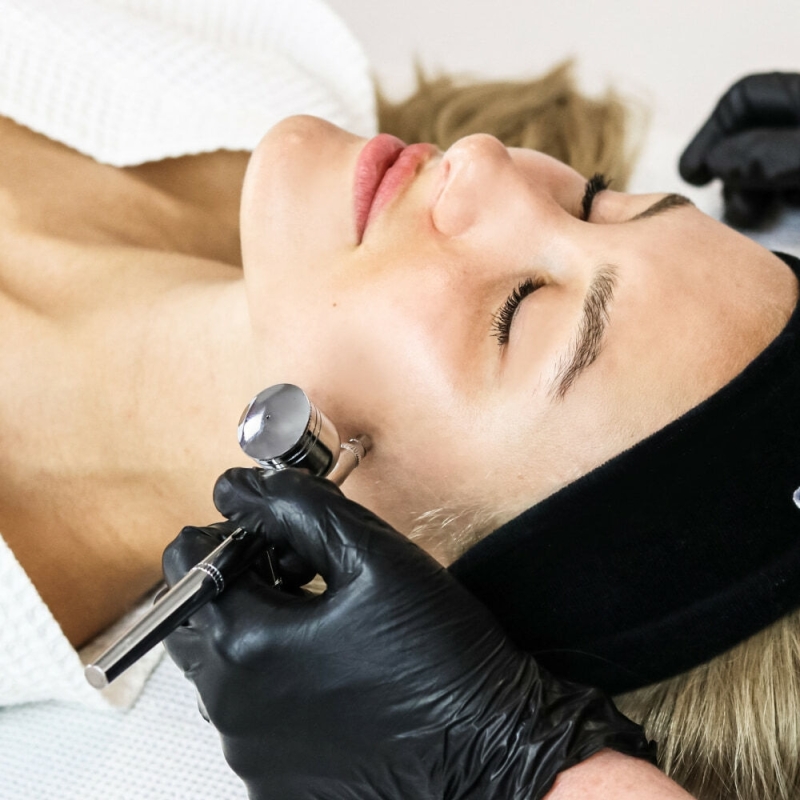 About
Welcome to the world of advanced skincare with the Zemits JoliPeel Diamond Microdermabrasion and Serum Application machine, the perfect solution for professional estheticians looking to take their skincare services to the next level.
Designed with the latest technology and innovation, the Zemits JoliPeel is the ultimate skin resurfacing system that offers unparalleled results for clients with a range of skin concerns. Whether it's fine lines, wrinkles, acne scars, hyperpigmentation, or dull skin, this advanced system provides the ultimate resurfacing and revitalization treatment for a smooth, youthful, and glowing complexion.
Elevated Renewal and Nourishment
The Zemits JoliPeel is engineered with high-quality materials and advanced safety features, ensuring that your clients receive a comfortable and safe treatment every time. The diamond tip microdermabrasion system is gentle yet effective, with customizable settings for precise control over the intensity and depth of the treatment. Plus, the serum application feature is a game-changer, allowing for deeper penetration of serums and nutrients into the skin for enhanced rejuvenation and nourishment.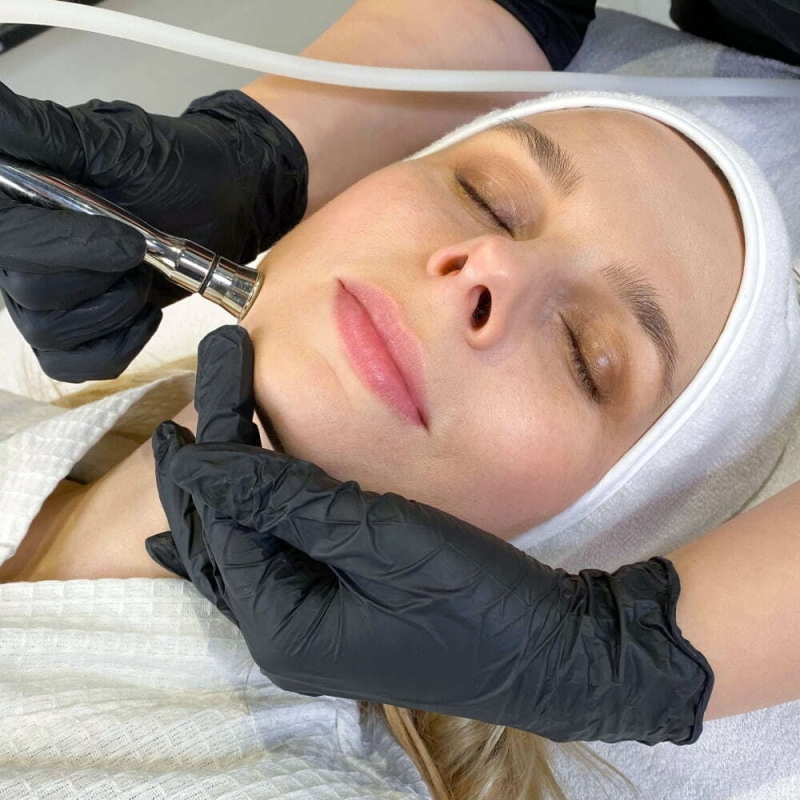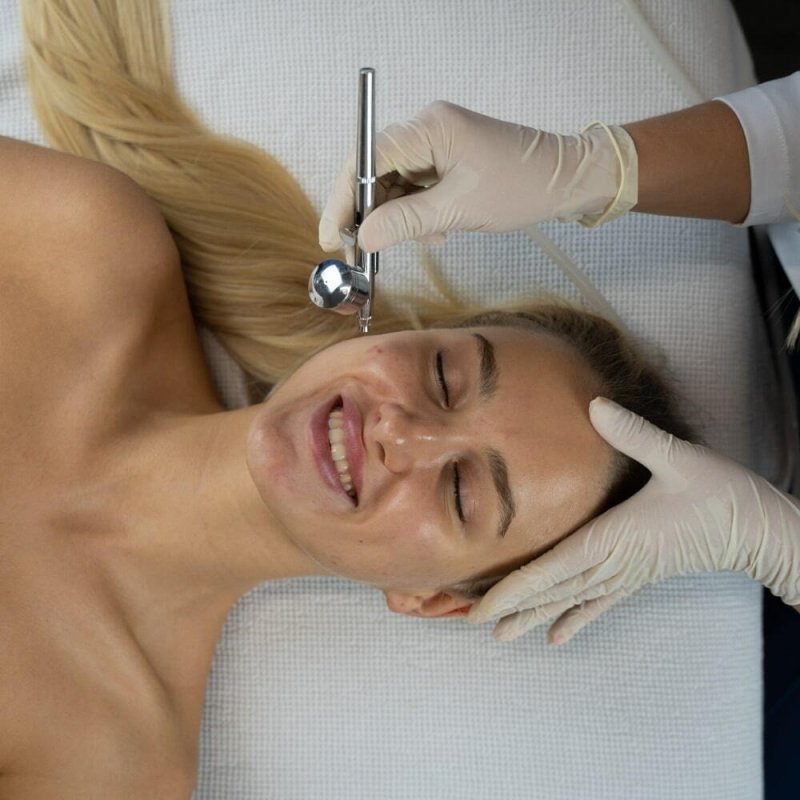 Achieve Professional-Level Results
The combined protocol of diamond microdermabrasion and serum application provides numerous benefits for clients seeking a comprehensive and effective skincare treatment.
The microdermabrasion treatment removes the outer layer of dead skin cells, while the serum application delivers hydration to the skin. This combination results in a more radiant, youthful, and even complexion, reducing the appearance of fine lines, wrinkles, acne scars, and hyperpigmentation. The diamond microdermabrasion treatment also enhances the penetration of serums into the skin, allowing for deeper nourishment and hydration. The combined protocol of diamond microdermabrasion and serum application is a valuable investment for professional estheticians, offering a holistic approach to skincare that delivers exceptional results for their clients.
Optimizing Machine Lifespan and Treatment Quality with Zemits JoliPeel's Filter System
Zemits JoliPeel has an advanced external filter, that offers several benefits, including preventing clogging of the internal filter, prolonging the lifespan of the machine, and ensuring hygienic treatment by trapping dead skin cells and debris. By trapping these particles in the external filter, it also improves the suction power of the machine, resulting in a more effective and efficient microdermabrasion treatment for clients.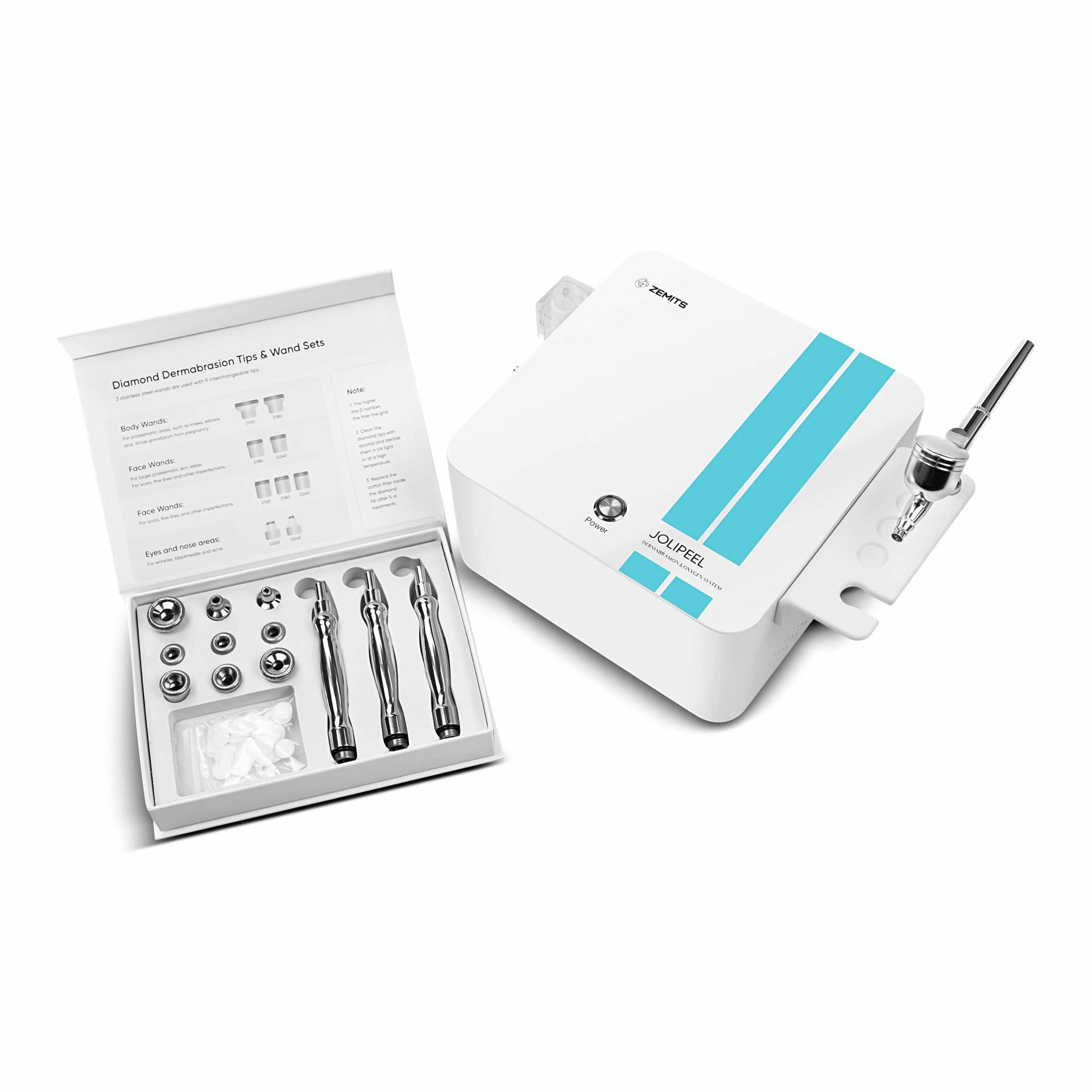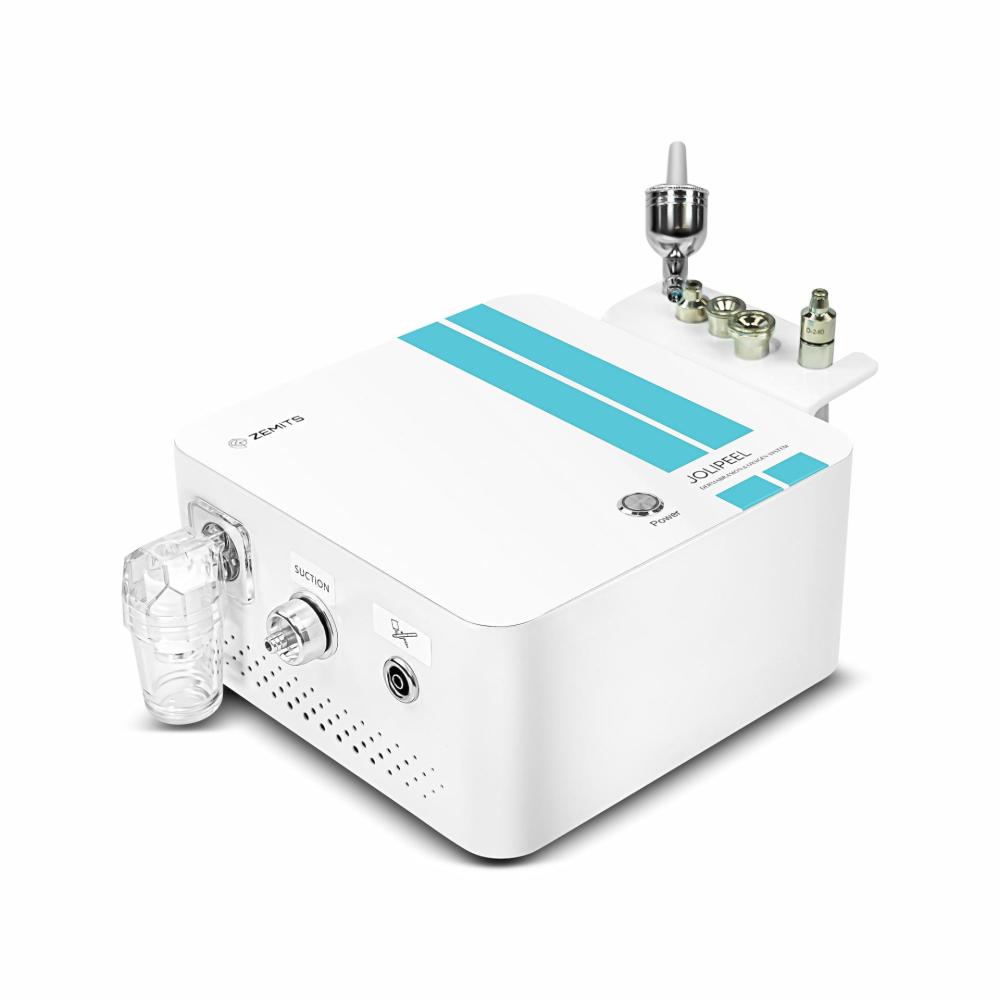 Small Size, Big Benefits
The compact size of the device provides numerous benefits for professional estheticians, including increased mobility and flexibility. Unlike larger machines, compact devices are lightweight and portable, making it easier for estheticians to transport them from one location to another. This feature is particularly beneficial for estheticians who offer mobile services or work in small treatment rooms with limited space. Additionally, the compact size of the device allows for greater flexibility in treatment options, as it can be used on various parts of the body with ease.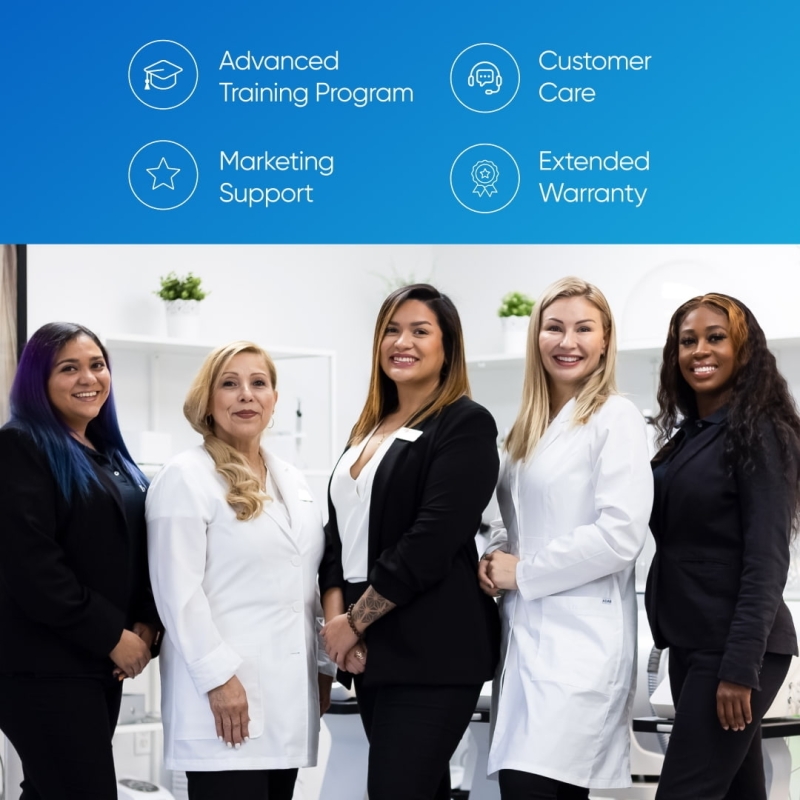 Why choose Zemits?
3-Year Warranty and In-Depth Training Program:
We stand behind the quality and effectiveness of our Zemits JoliPeel device, offering a comprehensive 3-year warranty for your peace of mind. Furthermore, to ensure you and your team are well-prepared to deliver the best possible treatments, our in-depth training program covers all aspects of Microdermabrasion, device operation, and client care.



This esthetic device is intended for cosmetic use only. This esthetic device is not intended to be used to treat or diagnose any medical condition.
This esthetic device is intended to be used by estheticians and skincare providers. This esthetic device is not intended to be used by doctors or healthcare providers.
This esthetic device is not intended to be used in medical nor surgical purposes. This esthetic device does not affect the structure of deep skin tissues.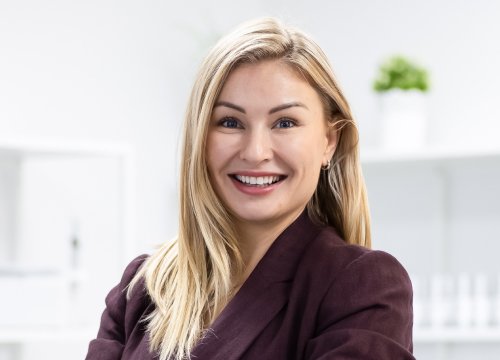 Financing Programs - More opportunities for your business
Interest-Free Financing and Flexible Payment Options. No credit, no problem!
Financing Programs

Learn More

Advanced Training Program
A-Esthetic offers the most advanced and comprehensive complimentary Advanced Online Training Course with every purchase of Zemits and Oomnex equipment..
Training Program

Learn More
Our clients Worldwide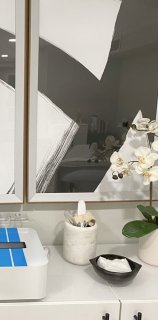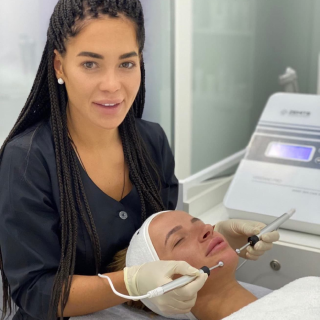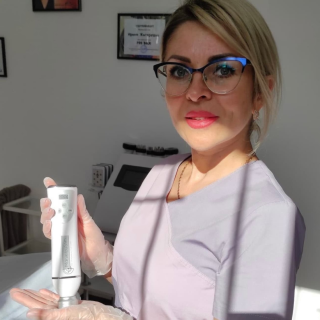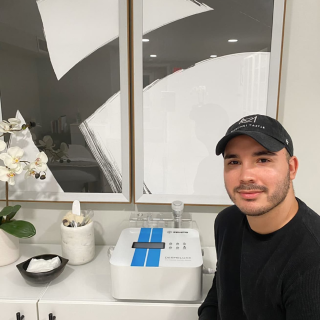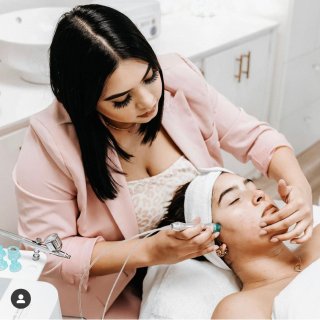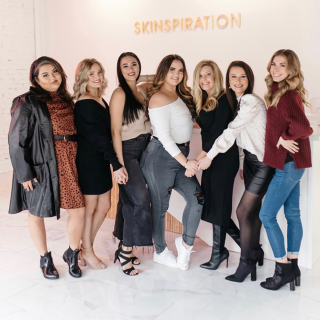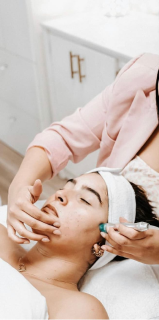 Advance-Esthetic is dedicated to providing you with the finest MedSpa Equipment to tailor a wide variety of your needs. Our mission is to support your MedSpa to boost your business with the highest quality products, outstanding customer service and a lifetime of client support.
Advance-Esthetic.us delivers to the following states: Alabama, Alaska, Arkansas, Arizona, California, Colorado, ...

Connecticut, Delaware, Florida, Georgia, Hawaii, Idaho, Illinois, Indiana, Iowa, Kansas, Kentucky, Louisiana, Maine, Maryland, Massachusetts, Michigan, Minnesota, Mississippi, Missouri, Montana, Nebraska, Nevada, New Hampshire, New Jersey, New Mexico, New York, North Carolina, North Dakota, Ohio, Oklahoma, Oregon, Pennsylvania, Rhode Island, South Carolina, South Dakota, Tennessee, Texas, Utah, Vermont, Virginia, Washington, West Virginia, Wisconsin, Wyoming
© 2021 DISCLAIMER: All information within the A-esthetic.us website and all other marketing materials are made only for informational and educational purposes. A-Esthetic products and equipment have not been tested or approved or any government entity for treatments of illnesses or diseases. Use at your own risk.
Advance-Esthetic does not accept any liability for inaccurate information on our website. It is the responsibility of the client to check the accuracy of all information provided and to confirm prior to and upon purchase of *qualifying Zemits equipment including but not limited to the conditional offer of marketing materials and other such offers for the defined brands. Zemits only. Marketing Materials are exclusively for Zemits branded machines only... Not applicable with Venus, Innocell, or other non Zemits branded equipment, ETC., Definitions: Qualified: Zemits Branded Equipment only