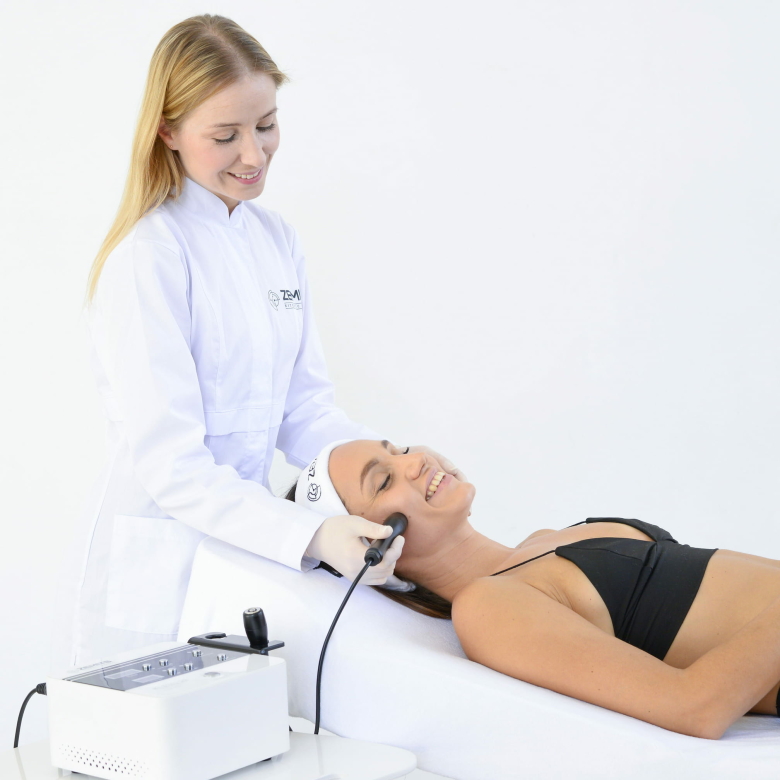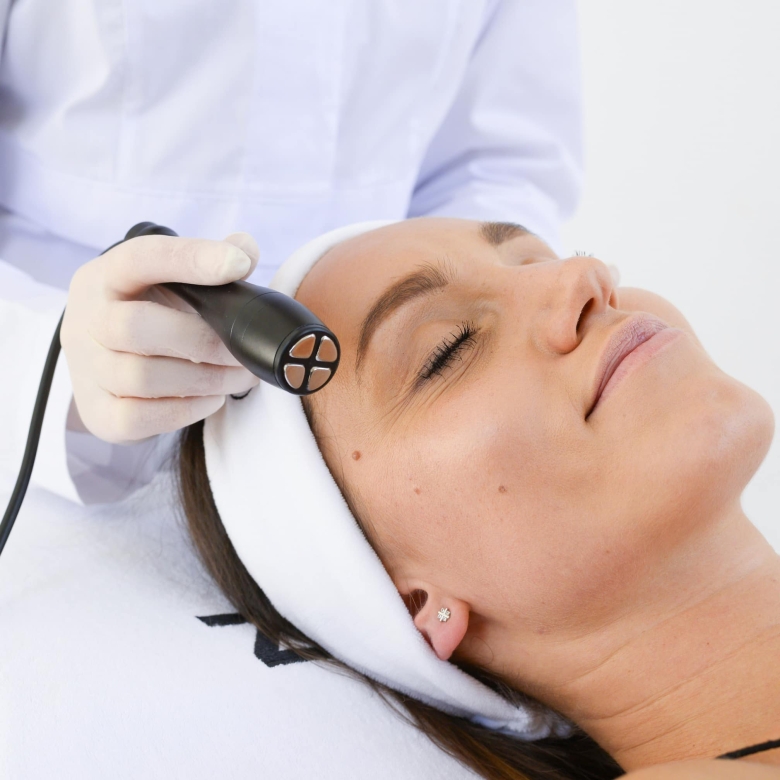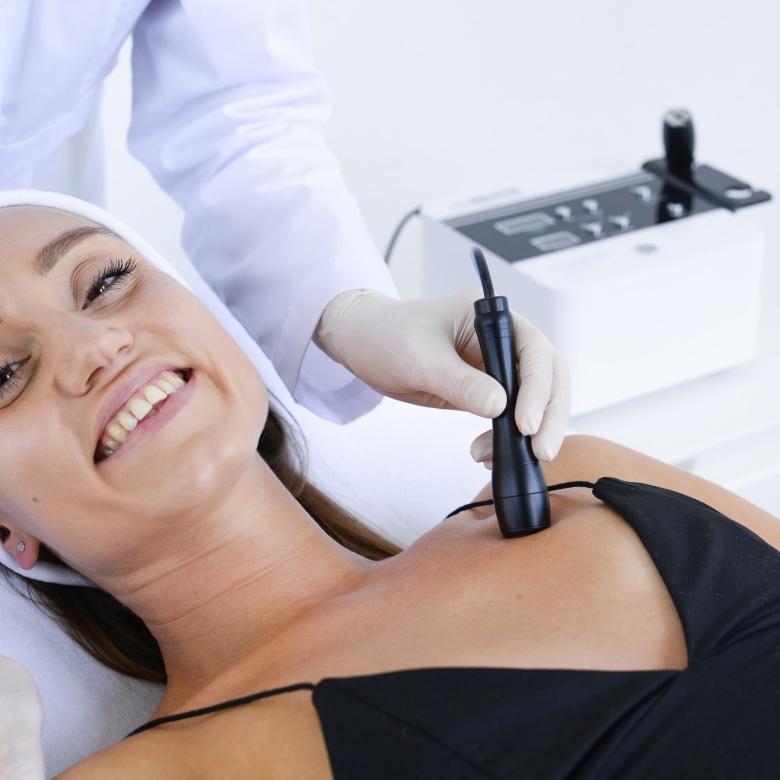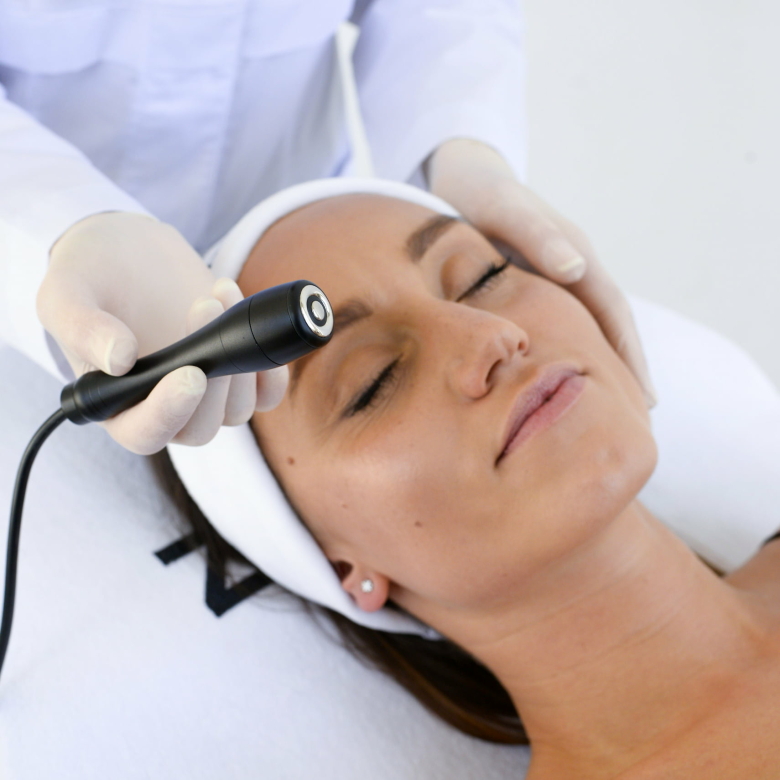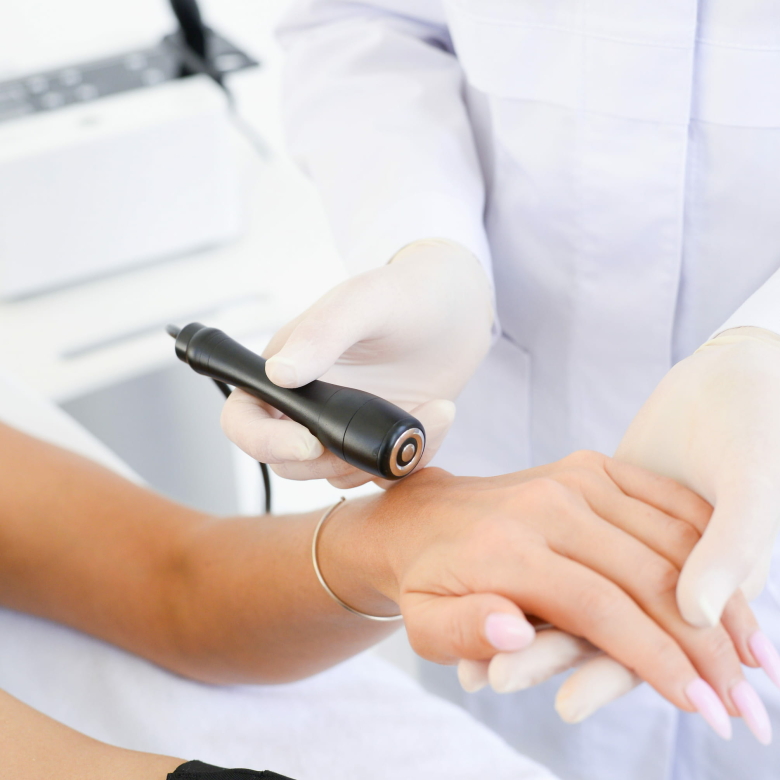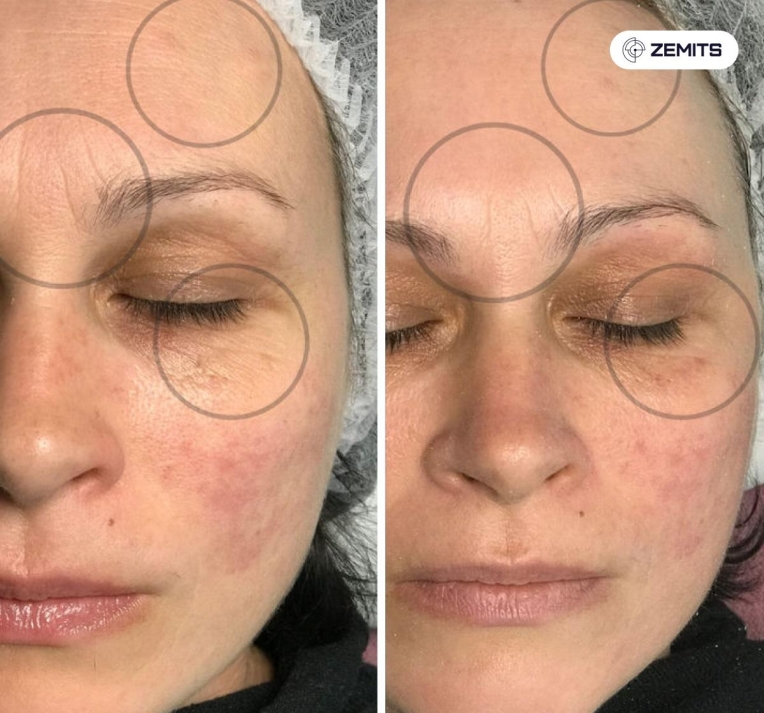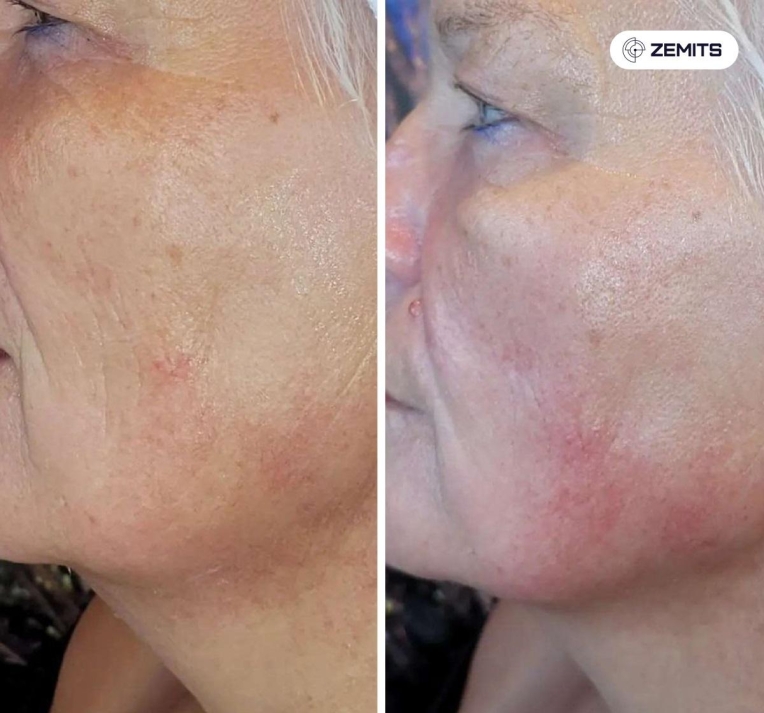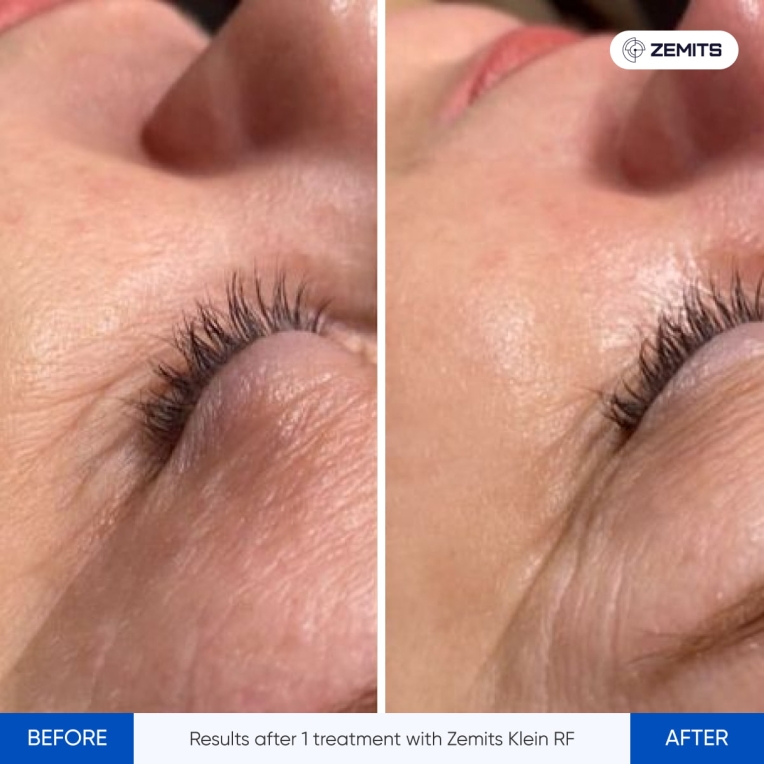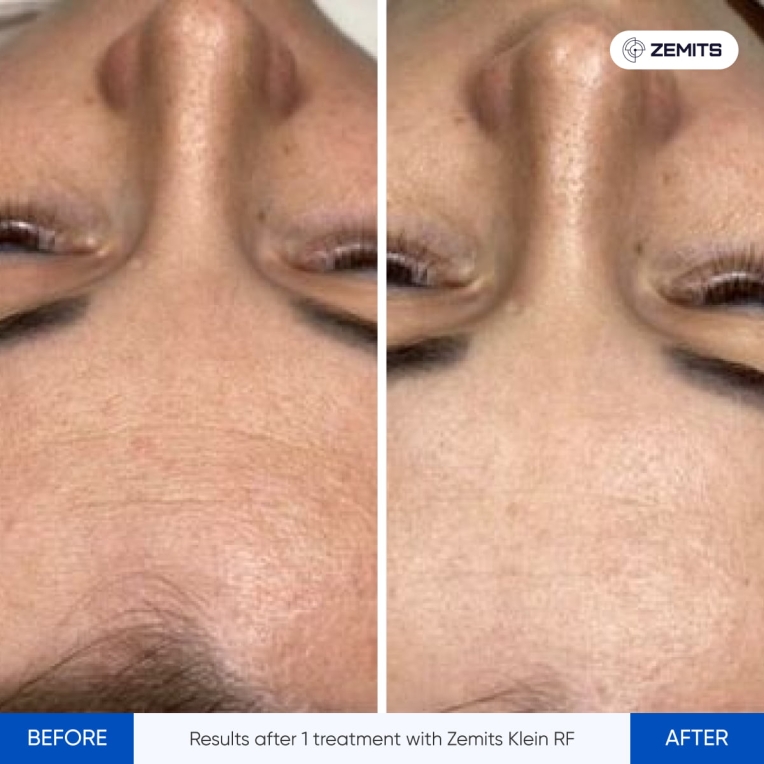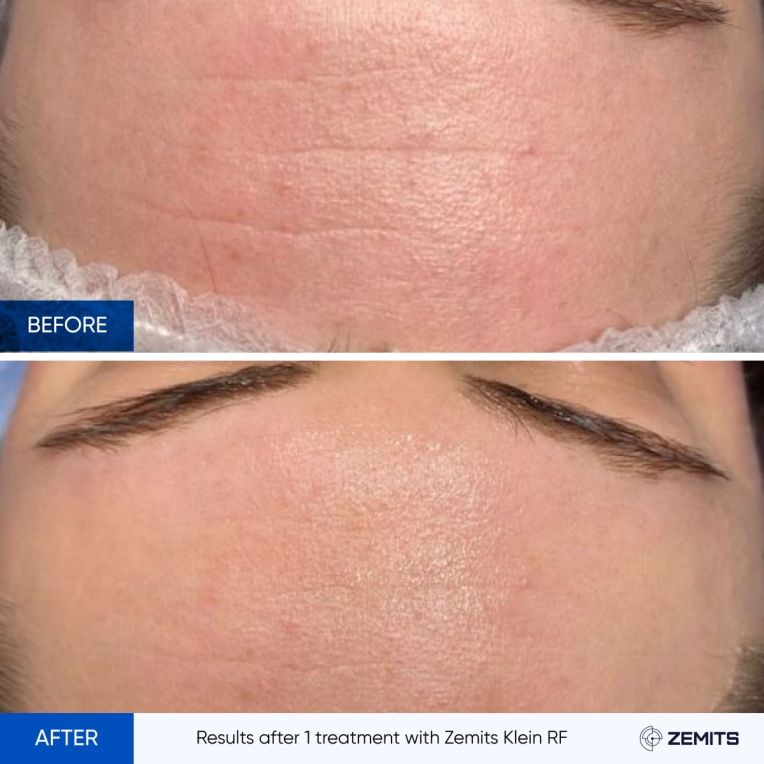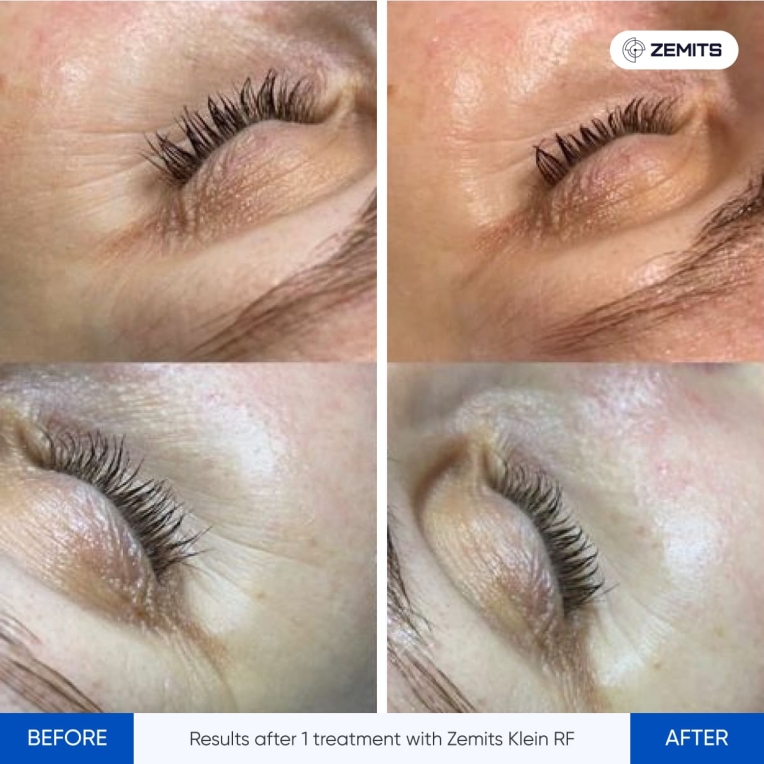 Results may vary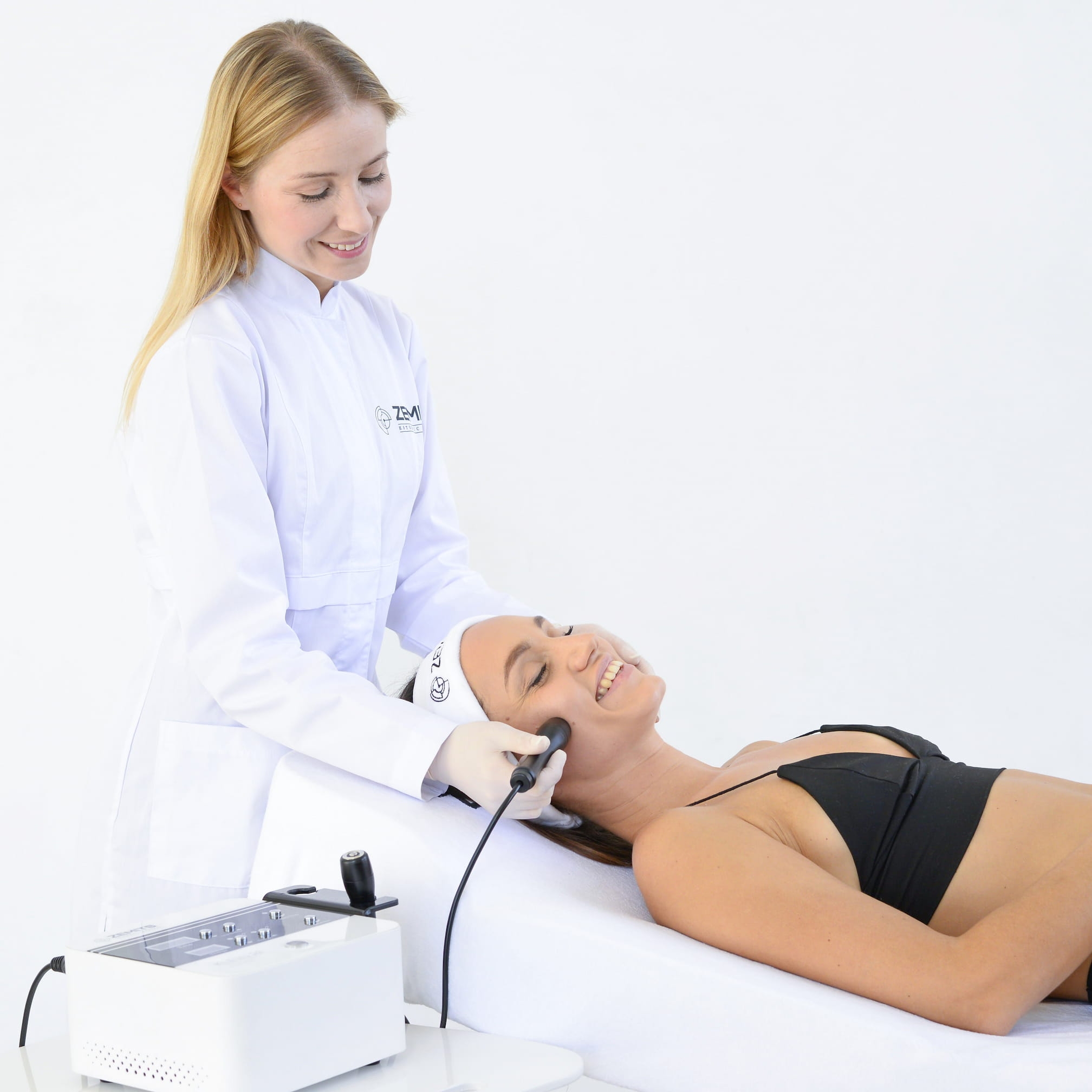 Introducing the Zemits Klein RF
Elevate your skincare practice with the Zemits Klein RF - an innovative system designed to revolutionize your clients' experience. This advanced and compact device is specially crafted to enhance skin tone and elasticity on the face and neck, leaving your clients with a youthful, radiant glow.
Safety and comfort are paramount with the Zemits RF system. Utilizing a non-invasive and non-aggressive approach, our technology ensures the skin's natural rejuvenation process remains undisturbed. Unlike Micro-needle RF treatments, Zemits RF offers a needle-free abd pain-free experience that enables exceptional skin results.
Please note that the Zemits RF is intended for use by licensed estheticians and is designed exclusively for cosmetic purposes. It is not intended to treat any type of skin disease.
Benefits of Zemits RF
Discover the advantages of incorporating Zemits RF into your skincare practice. Our gentle RF technology is designed to provide a comfortable, non-invasive experience for both aestheticians and their clients. Zemits RF focuses on enhancing the appearance of the skin without altering its structure.
With Zemits RF, you can offer your clients an effective and enjoyable skin care experience.
Furthermore, Zemits RF therapy offers a pain-free, zero-downtime approach that supports the skin's natural radiance, contributing to a more hydrated, supple, and youthful-looking complexion.
Elevate your clients' skincare experience with Zemits RF, a treatment that prioritizes their comfort and satisfaction while delivering exceptional aesthetic results.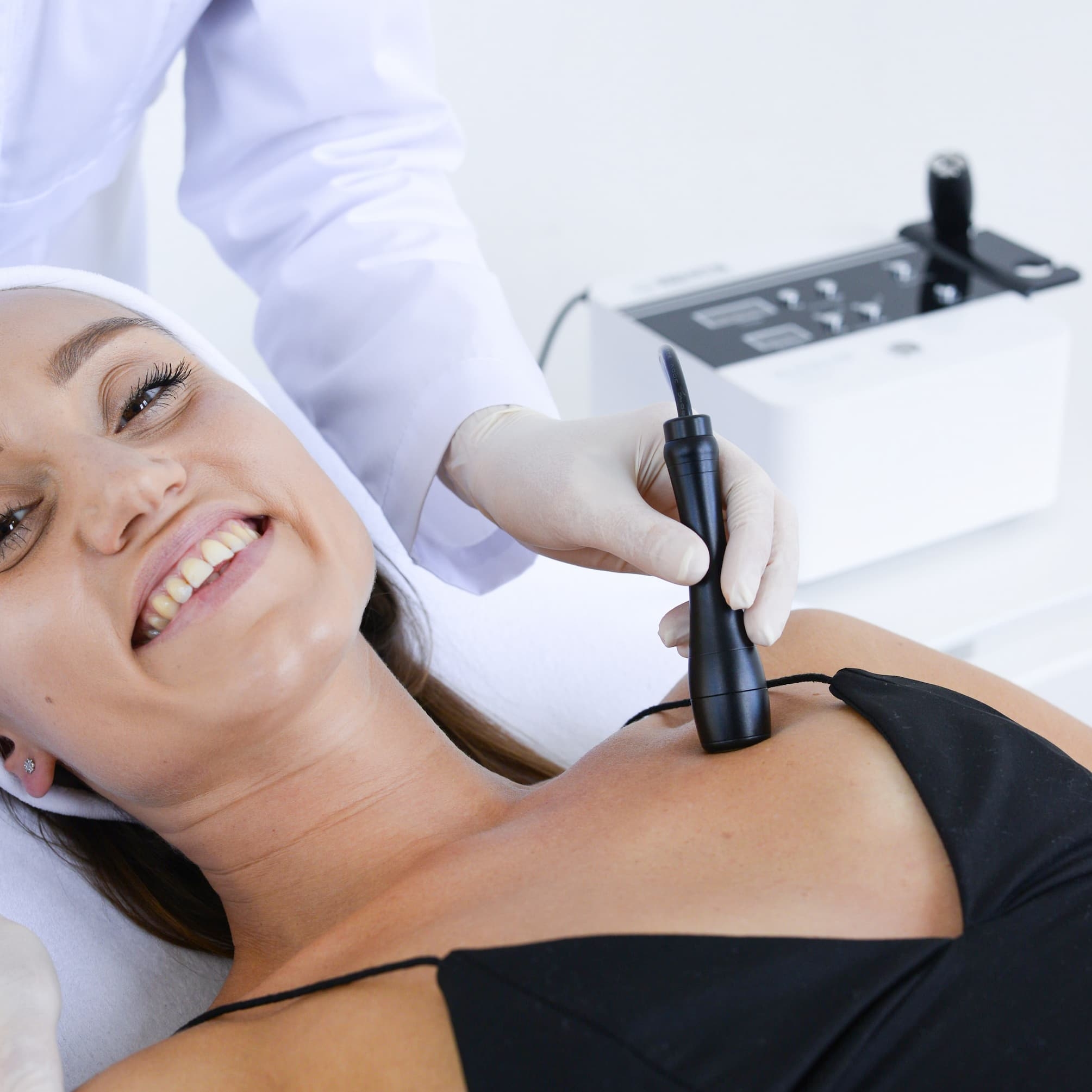 Watch the Zemits Klein RF Video

BiPolar Zemits RF
The Bipolar Zemits RF handpiece is a must-have for any aesthetician looking to offer their clients safe and precise facial RF treatments. The flat surface and two smooth circular electrodes make it ideal for use around delicate areas such as the eyes and lips. This device is designed to deliver safe and effective results.
By using the Bipolar Zemits RF handpiece, aestheticians can provide their clients with a wide range of benefits.
The Bipolar Zemits RF handpiece is a versatile and essential tool for any professional looking to offer their clients high-quality facial RF treatments.
With its precision design and focus on safety and effectiveness, it is the perfect solution for anyone looking to deliver outstanding results for their clients.
Four-Polar Zemits RF
This handpiece is a safe and reliable tool for aestheticians to use.
In addition to its safety features, the Four-polar Zemits RF handpiece offers numerous benefits for both aestheticians and their clients. It provides a convenient and efficient way to treat larger skin areas, reducing the need for multiple handpieces during a treatment.
The Four-polar Zemits RF handpiece is a perfect tool for high-quality neck and decollete skin toning treatments.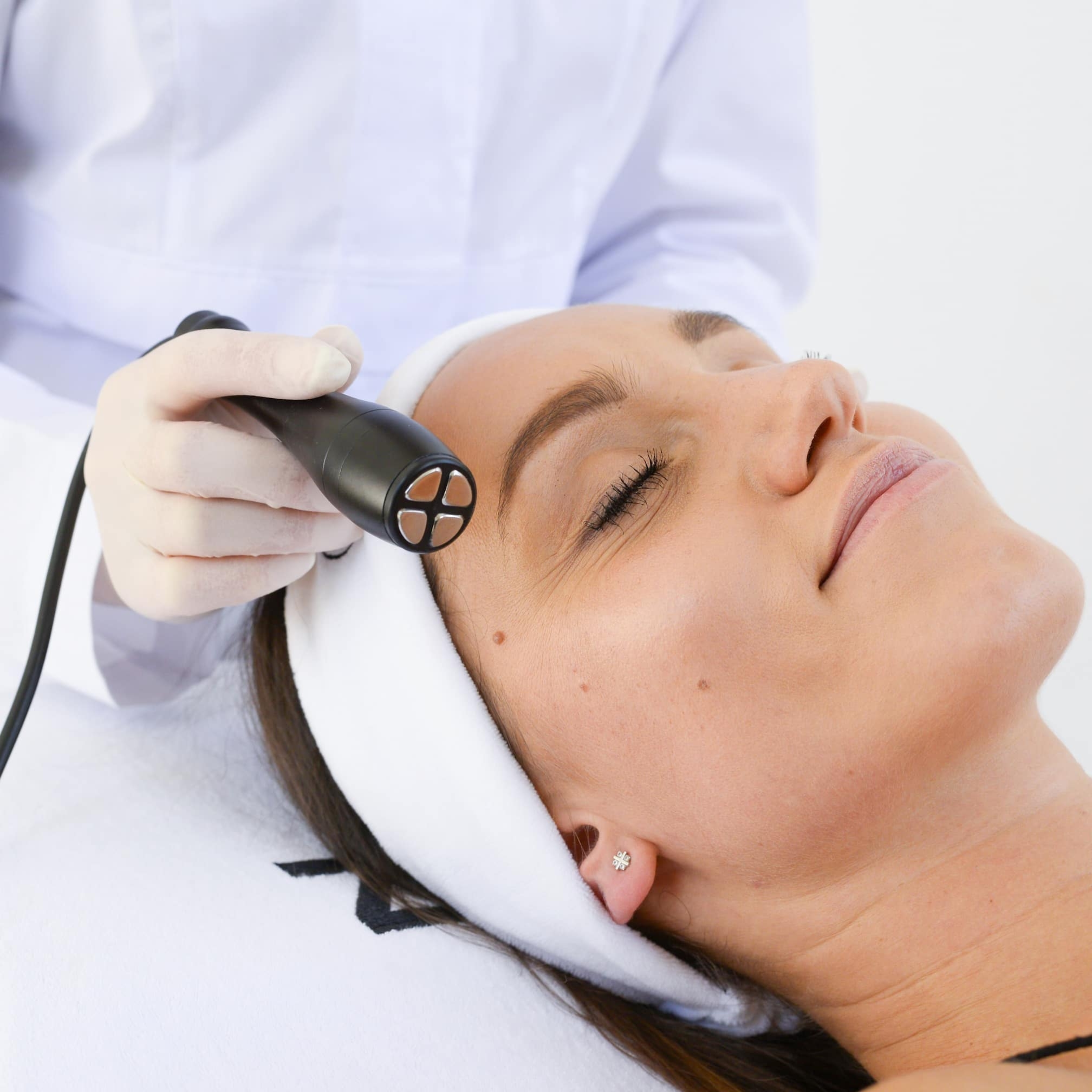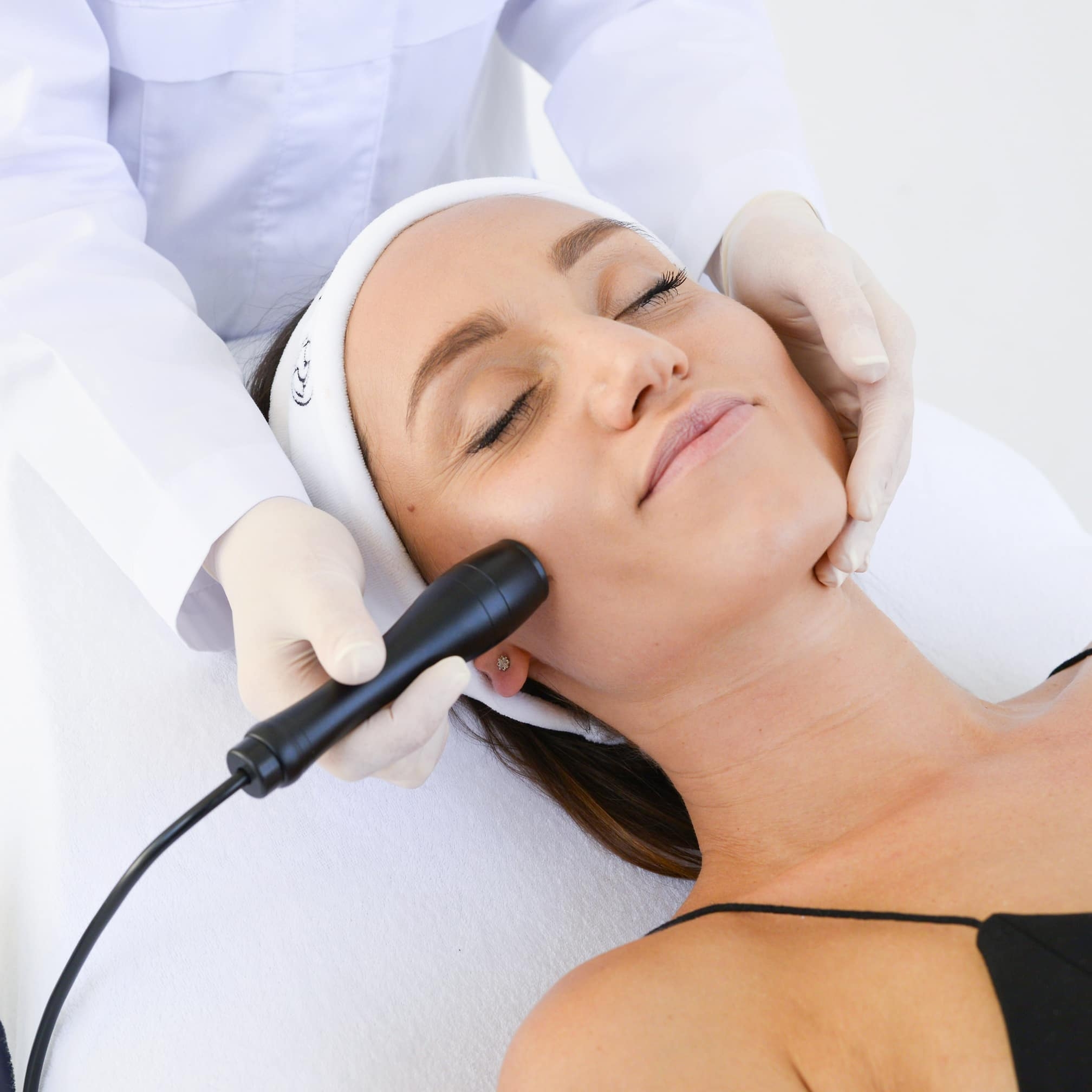 Efficient Aesthetic Equipment
Zemits Klein RF is a top-of-the-line aesthetic equipment that offers steady and reliable performance. Made with high-quality materials, all spare parts and accessories are designed to ensure long-lasting durability and functionality.
With two advanced RF applicators, Zemits Klein RF provides customized facial treatments that cater to each client's unique needs. The user-friendly menu allows for easy adjustment of all settings, ensuring that every treatment is tailored to the client's preferences. The built-in timer helps aestheticians manage their services and provide the best possible experience for their clients.
Designed with comfort and effectiveness in mind, the technical features of Zemits Klein RF are optimized for a seamless operation. From the user-friendly menu to the advanced applicators, every aspect of this equipment has been carefully considered to deliver the best possible treatment results.
Empower Your Practice with the Safe and Effective Zemits Klein RF
Needle-Free Zemits Klein RF with its smooth and safe handpieces offers numerous benefits over microneedle RF equipment, making it a top choice for aestheticians looking to provide their clients with the best possible results.
One of the key advantages of Zemits Klein RF is its precision. The advanced RF applicators allow for targeted treatment of specific areas, resulting in improved efficacy and reduced risk of complications. Additionally, the user-friendly menu and built-in timer make it easy for aestheticians to manage their services and deliver consistent results.
Another advantage of Zemits Klein RF is its safety. Unlike microneedle RF equipment, Zemits Klein RF does not penetrate the skin's surface, reducing the risk of injury or infection. This makes it an ideal solution for clients with sensitive skin or those who are wary of invasive treatments.
Zemits Klein RF is the perfect solution for aestheticians looking to offer their clients reliable, safe, and effective RF treatments.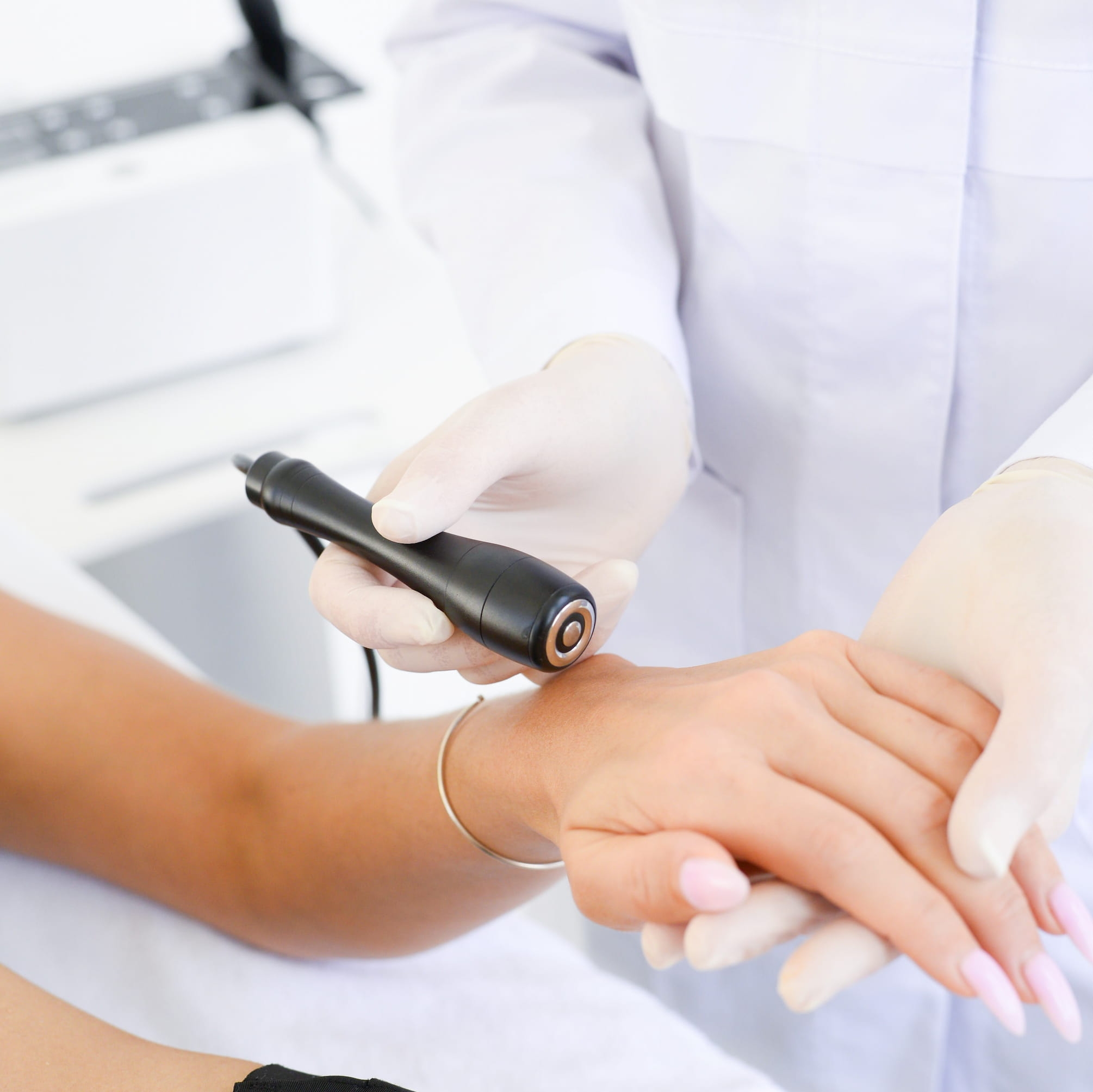 Watch the review on Zemits Klein RF
GIFT WITH PURCHASE
Maximize the results of treatments with Zemits Skincare
Experience the Zemits Advantage for Your Spa Business:
At Zemits, we understand that success in the spa industry requires more than just a high-quality device. That's why we offer a comprehensive treatment solution, providing everything you need to start enhancing your business immediately.
With every Zemits device purchase, we include a corresponding to your device complimentary set of premium skincare products, allowing you to offer exceptional services to your clients right away. We are committed to your success and believe in empowering you with the knowledge and skills to maximize treatment results.
To support you in achieving the best outcomes, we provide thorough training and detailed treatment protocols, ensuring you have the confidence and expertise to deliver outstanding services.

The Zemits Firming Genius is a powerful combination of conductive and skin rejuvenating properties. The natural active ingredients make this gel a "Must Have" in every treatment room, as it is suitable for a majority of the most popular treatments and also has incredible collagen-boosting features.
The Zemits Firming Genius gel is hypoallergenic, non-irritating, and non-greasy.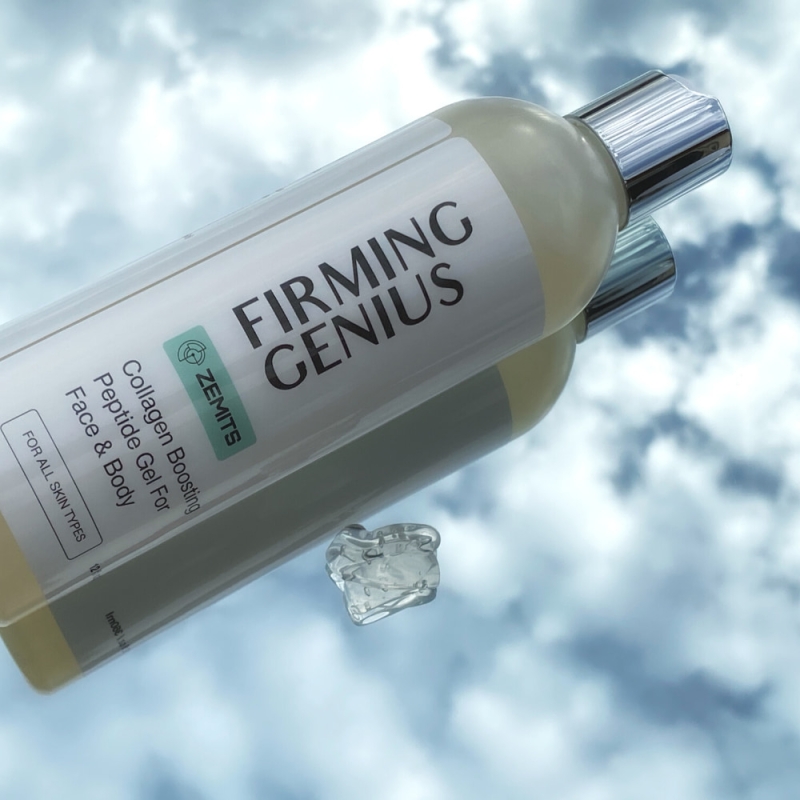 This deeply hydrating conductive gel mask conducts RF and helps to hydrate and refresh the skin.
Active ingredients in Zemits Insta Revival Mask help to re-establish the lipid barrier functions and reduce dry, scaly skin conditions.
Advanced Training Program
A-Esthetic's certified educators have 30+ years of experience.
With our combined experience, we have created the most complete and advanced online training course.
You will have completely FREE access to the customized online training course and Q&A session with our educators.
We will provide you with the Certificate of Completion after you successfully complete your training course.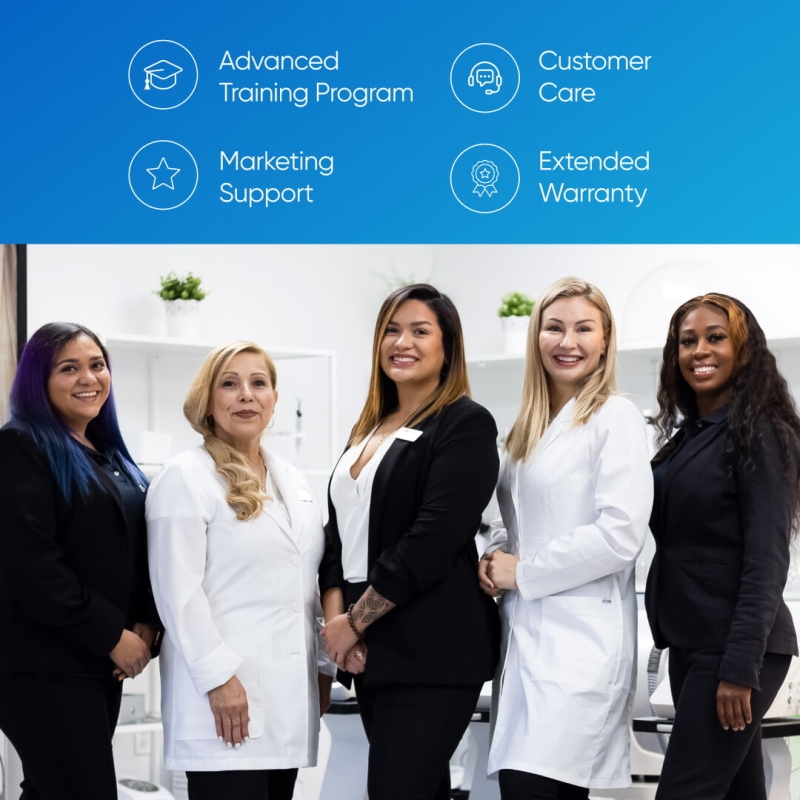 This esthetic device is intended for cosmetic use only. This esthetic device is not intended to be used to treat or diagnose any medical condition.
This esthetic device is intended to be used by estheticians and skincare providers. This esthetic device is not intended to be used by doctors or healthcare providers.
This esthetic device is not intended to be used in medical nor surgical purposes. This esthetic device does not affect the structure of deep skin tissues.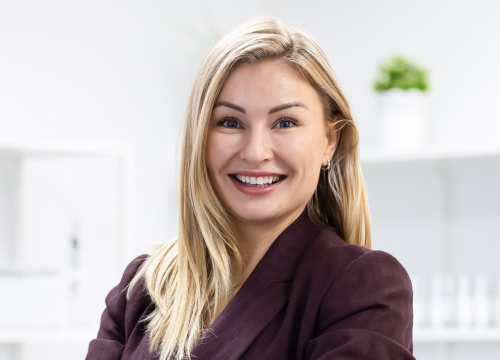 Financing Programs - More opportunities for your business
Interest-Free Financing and Flexible Payment Options. No credit, no problem!
Financing Programs

Learn More

Advanced Training Program
A-Esthetic offers the most advanced and comprehensive complimentary Advanced Online Training Course with every purchase of Zemits and Oomnex equipment..
Training Program

Learn More
Our clients Worldwide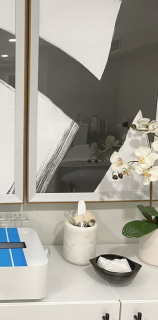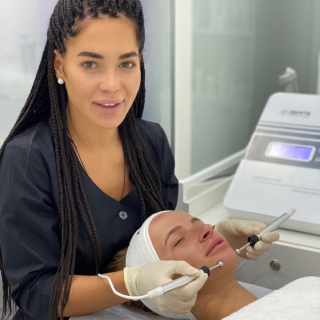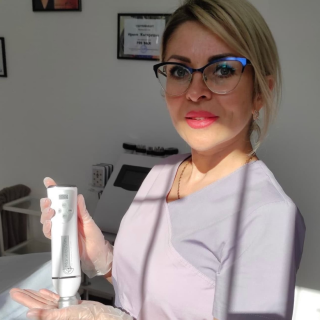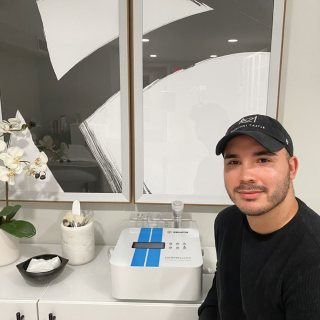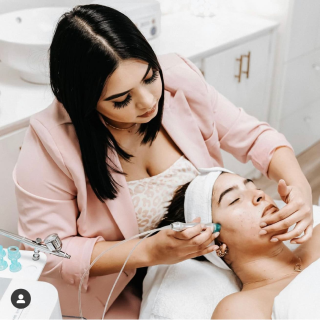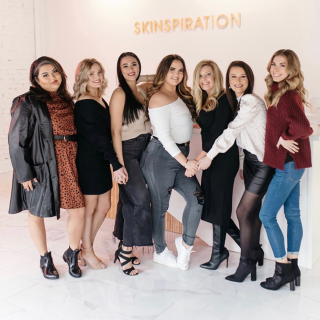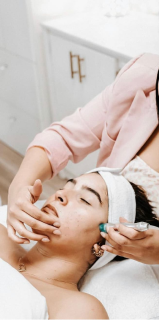 Advance-Esthetic is dedicated to providing you with the finest MedSpa Equipment to tailor a wide variety of your needs. Our mission is to support your MedSpa to boost your business with the highest quality products, outstanding customer service and a lifetime of client support.
Advance-Esthetic.us delivers to the following states: Alabama, Alaska, Arkansas, Arizona, California, Colorado, ...

Connecticut, Delaware, Florida, Georgia, Hawaii, Idaho, Illinois, Indiana, Iowa, Kansas, Kentucky, Louisiana, Maine, Maryland, Massachusetts, Michigan, Minnesota, Mississippi, Missouri, Montana, Nebraska, Nevada, New Hampshire, New Jersey, New Mexico, New York, North Carolina, North Dakota, Ohio, Oklahoma, Oregon, Pennsylvania, Rhode Island, South Carolina, South Dakota, Tennessee, Texas, Utah, Vermont, Virginia, Washington, West Virginia, Wisconsin, Wyoming
© 2021 DISCLAIMER: All information within the A-esthetic.us website and all other marketing materials are made only for informational and educational purposes. A-Esthetic products and equipment have not been tested or approved or any government entity for treatments of illnesses or diseases. Use at your own risk.
Advance-Esthetic does not accept any liability for inaccurate information on our website. It is the responsibility of the client to check the accuracy of all information provided and to confirm prior to and upon purchase of *qualifying Zemits equipment including but not limited to the conditional offer of marketing materials and other such offers for the defined brands. Zemits only. Marketing Materials are exclusively for Zemits branded machines only... Not applicable with Venus, Innocell, or other non Zemits branded equipment, ETC., Definitions: Qualified: Zemits Branded Equipment only