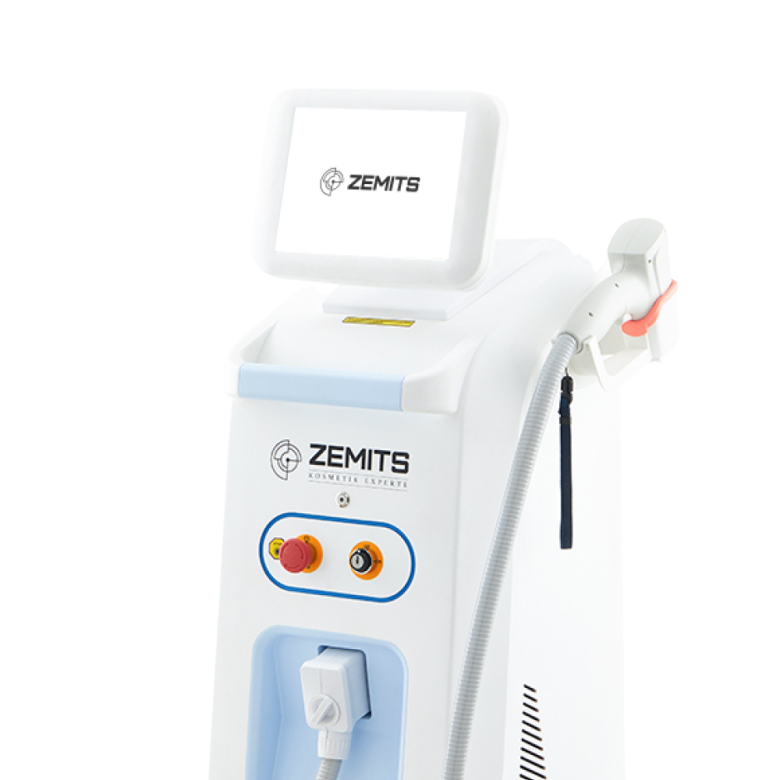 Zemits NobleLaze
Hair Removal Laser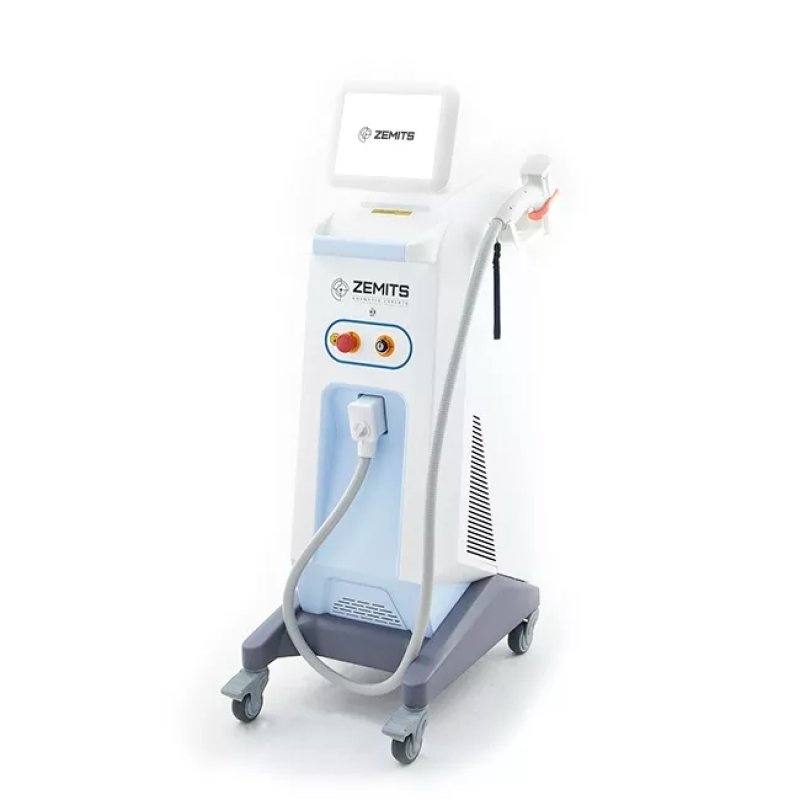 What is the Zemits NobleLaze Diode Laser?
Zemits NobleLaze is a durable diode laser with wavelength of 808 nm and adjustable professional settings for targeted treatments.

During the Zemits NobleLaze hair removal treatment, light passes through the skin and is absorbed by melanin in the hair shaft. This absorption raises the temperature of the hair follicle and thermally destroys the cells responsible for hair regrowth.

Zemits Laser Technology allows for quick and painless hair removal treatments for all skin types and all areas on the face and body .

Fast fluid motions allows to treat larger skin areas in less time.

Painless Technology

Zemits NobleLaze destroys hair follicles without pain. Its sapphire cooling system controls temperature for safely monitored treatment capability. As a result, system can penetrate the root of the follicle and strip the surrounding stem cells without causing any pain. Therefore, after their treatments, patients achieve painless permanent hair reduction on any type of skin.

Built-in smart protocols allows easy use by all your qualified personnel.
Why would Zemits NobleLaze Diode Laser help in my practice?
If you run a successful spa business and are eligible to offer laser treatments in your facility, diode laser would be a great investment to boost your clientele.

Laser hair removal is one of the most popular laser aesthetic services in the industry.

The process of laser treatment is very fast and easy. Zemits advanced laser has pre-set modes allowing you to perform treatments with no difficulties, and the extra cooling of the tip allows for a virtually pain-free experience to your clients.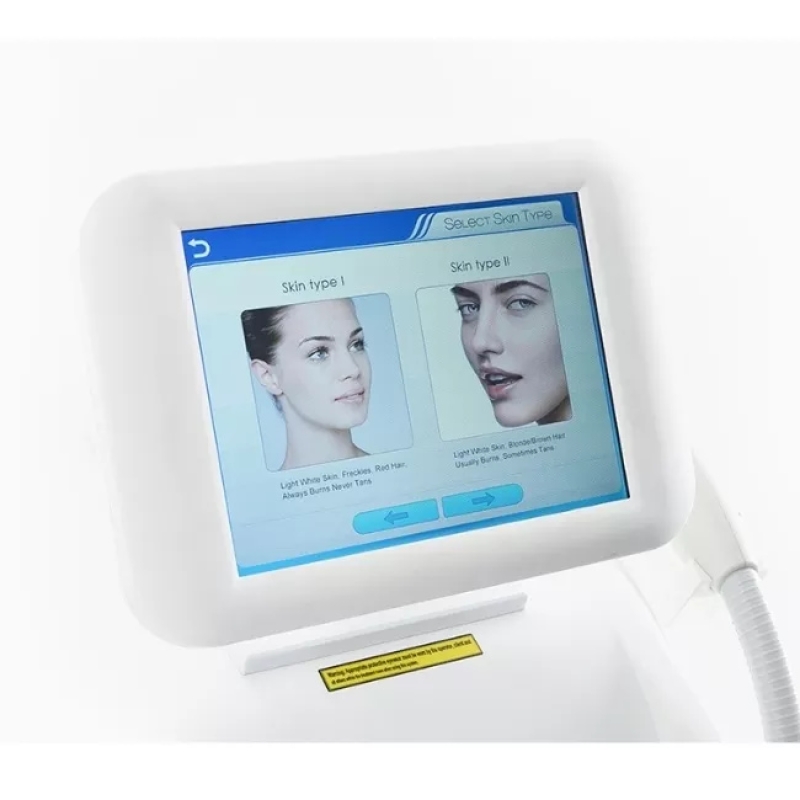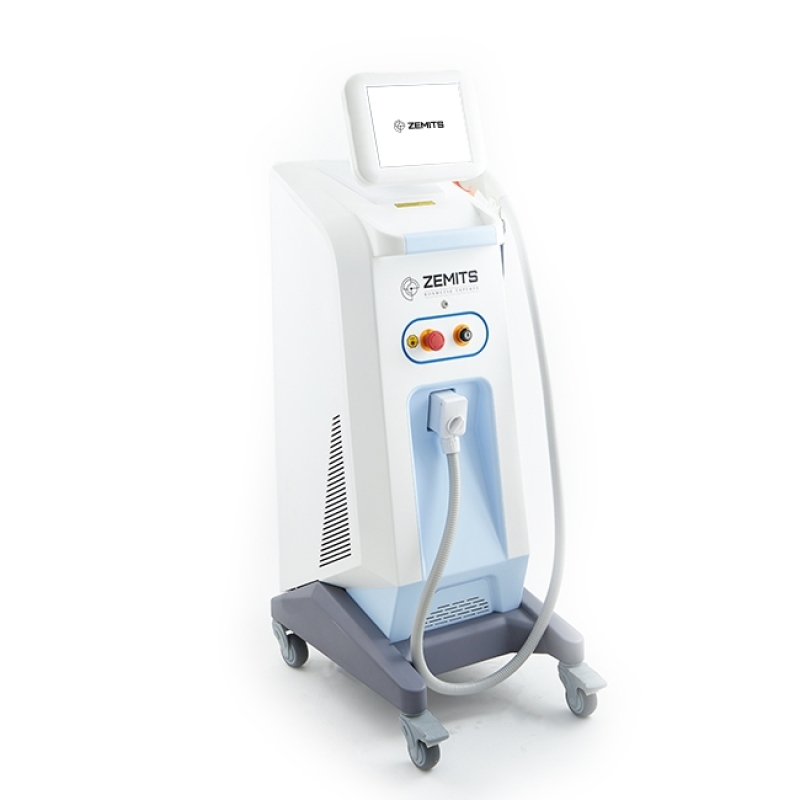 Benefits
Suitable for all skin types
Painless and comfortable treatments
Operator can apply 10 pulses-per-second in 1 fluid motion
Compact applicator allows flow and precision
Professional secured system perfectly suited for doctors offices and medical spas
Low investment costs, and no disposables required for treatment
A comprehensive design ensuring a user-friendly experience
Long Lasting Lifetime of the applicator lamp – up to 20 mln shots
Powerful Water Cooling System
Simple operating system, wide and colorful touchscreen
Free training with a licensed electrologist
Accessories
Handpiece
The handpiece has a carefully designed, lightweight build allowing for maximum control and a precise treatment. Advanced cooling technology works to maintain a consistent temperature which prolongs the lifespan of the handpiece.

The handpiece has a lightweight design allowing for maximum control and precise treatment.

1 wavelength of 808 nm - the ideal standard recognized worldwide and considered the most effective wavelength for permanent hair reduction.

Zemits NobleLaze handpiece has a smooth treatment surface area of 10x10 mm - applicable for any skin area.

The handpiece has a comfortable cone shape that makes it is easy to sanitize.

An extra cold chilled sapphire tip enables pain-free treatments with no need for an extra cooling device or separate cooling handpiece.

Laser lifespan: 20 million shots.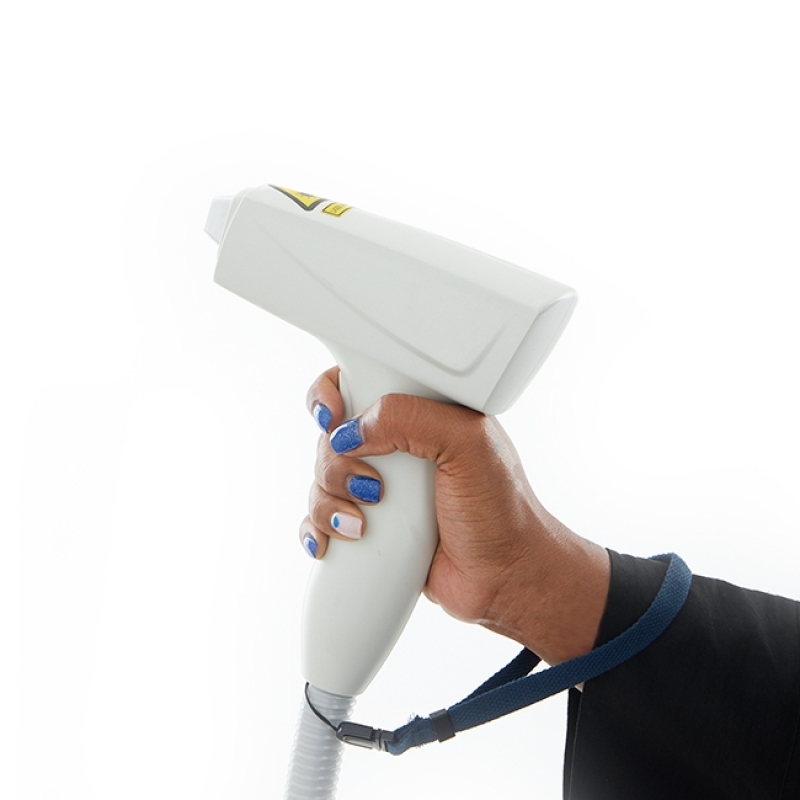 Advanced Training Program
A-Esthetic's certified educators have 30+ years of experience.

With our combined experience, we have created the most complete and advanced online training course.

You will have completely FREE access to the customized online training course and Q&A session with our educators.

We will provide you with the Certificate of Completion after you successfully complete your training course.
Financing
Financing through Quickspark, which offers: *A low-interest plan with a hassle-free application. For more information, check out our "financing" tab or call us today!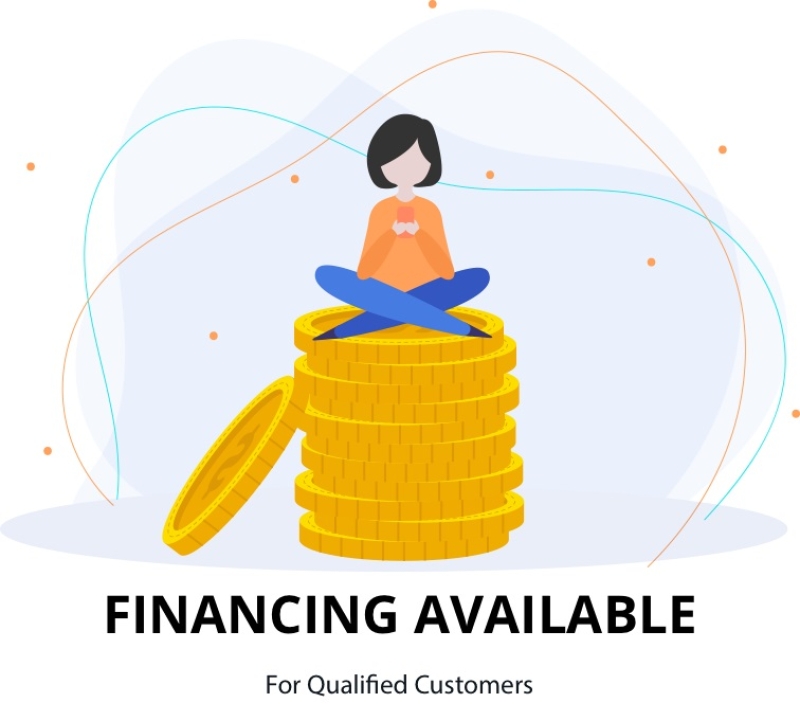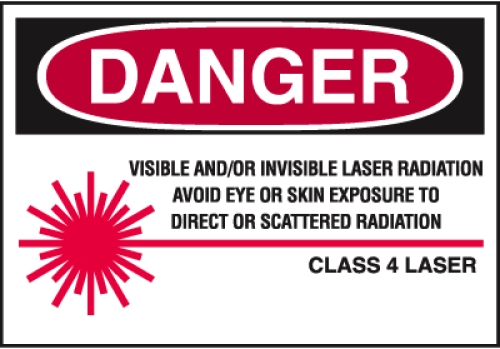 This esthetic device is intended for cosmetic use only. This esthetic device is not intended to be used to treat or diagnose any medical condition.
This esthetic device is intended to be used by estheticians and skincare providers. This esthetic device is not intended to be used by doctors or healthcare providers.
This esthetic device is not intended to be used in medical nor surgical purposes. This esthetic device does not affect the structure of deep skin tissues.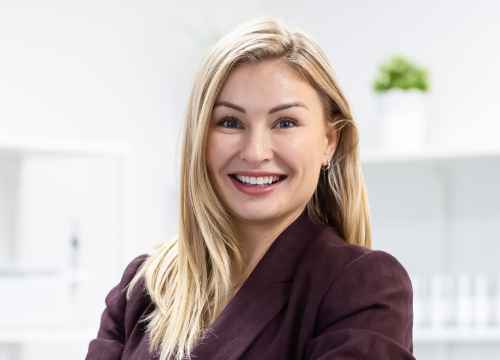 Financing Programs - More opportunities for your business
Interest-Free Financing and Flexible Payment Options. No credit, no problem!
Financing Programs

Learn More

Advanced Training Program
A-Esthetic offers the most advanced and comprehensive complimentary Advanced Online Training Course with every purchase of Zemits and Oomnex equipment..
Training Program

Learn More
Our clients Worldwide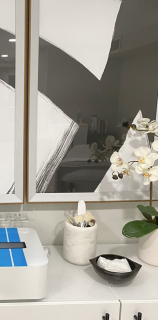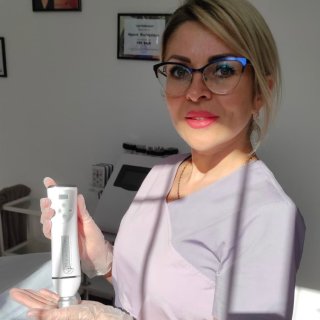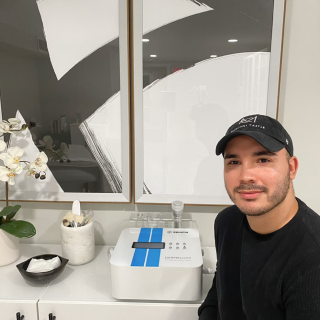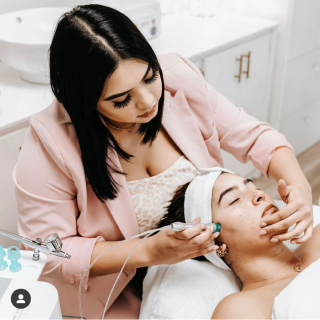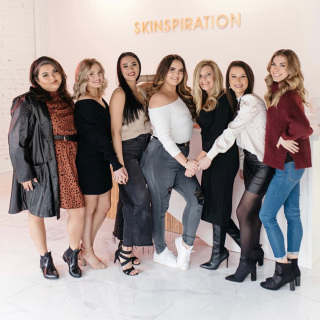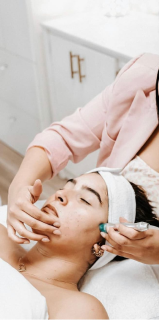 Advance-Esthetic is dedicated to providing you with the finest MedSpa Equipment to tailor a wide variety of your needs. Our mission is to support your MedSpa to boost your business with the highest quality products, outstanding customer service and a lifetime of client support.
Advance-Esthetic.us delivers to the following states: Alabama, Alaska, Arkansas, Arizona, California, Colorado, ...

Connecticut, Delaware, Florida, Georgia, Hawaii, Idaho, Illinois, Indiana, Iowa, Kansas, Kentucky, Louisiana, Maine, Maryland, Massachusetts, Michigan, Minnesota, Mississippi, Missouri, Montana, Nebraska, Nevada, New Hampshire, New Jersey, New Mexico, New York, North Carolina, North Dakota, Ohio, Oklahoma, Oregon, Pennsylvania, Rhode Island, South Carolina, South Dakota, Tennessee, Texas, Utah, Vermont, Virginia, Washington, West Virginia, Wisconsin, Wyoming
© 2021 DISCLAIMER: All information within the A-esthetic.us website and all other marketing materials are made only for informational and educational purposes. A-Esthetic products and equipment have not been tested or approved or any government entity for treatments of illnesses or diseases. Use at your own risk.
Advance-Esthetic does not accept any liability for inaccurate information on our website. It is the responsibility of the client to check the accuracy of all information provided and to confirm prior to and upon purchase of *qualifying Zemits equipment including but not limited to the conditional offer of marketing materials and other such offers for the defined brands. Zemits only. Marketing Materials are exclusively for Zemits branded machines only... Not applicable with Venus, Innocell, or other non Zemits branded equipment, ETC., Definitions: Qualified: Zemits Branded Equipment only