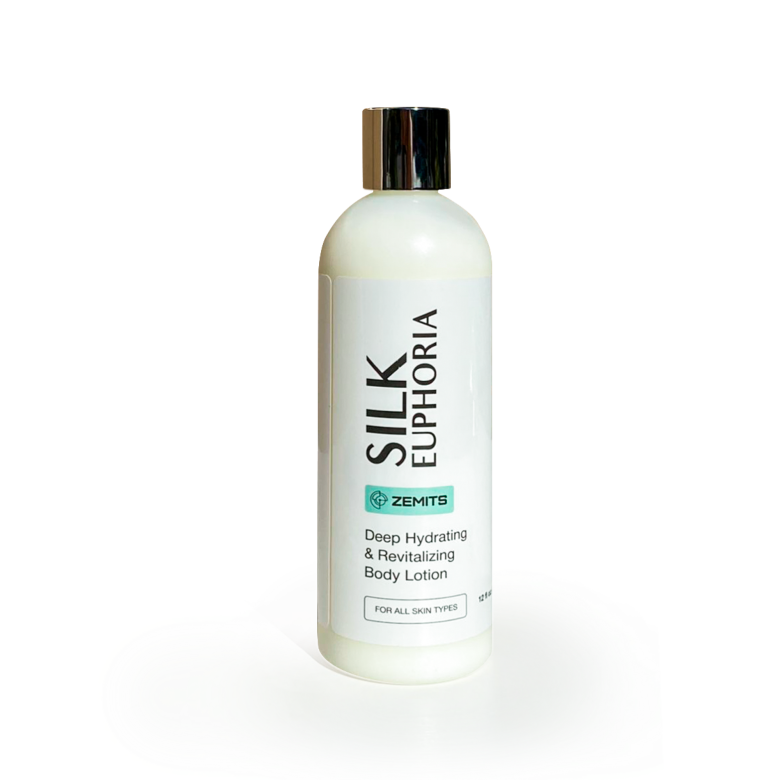 Zemits SilkEuphoria
Deep Hydrating & Revitalizing Body Lotion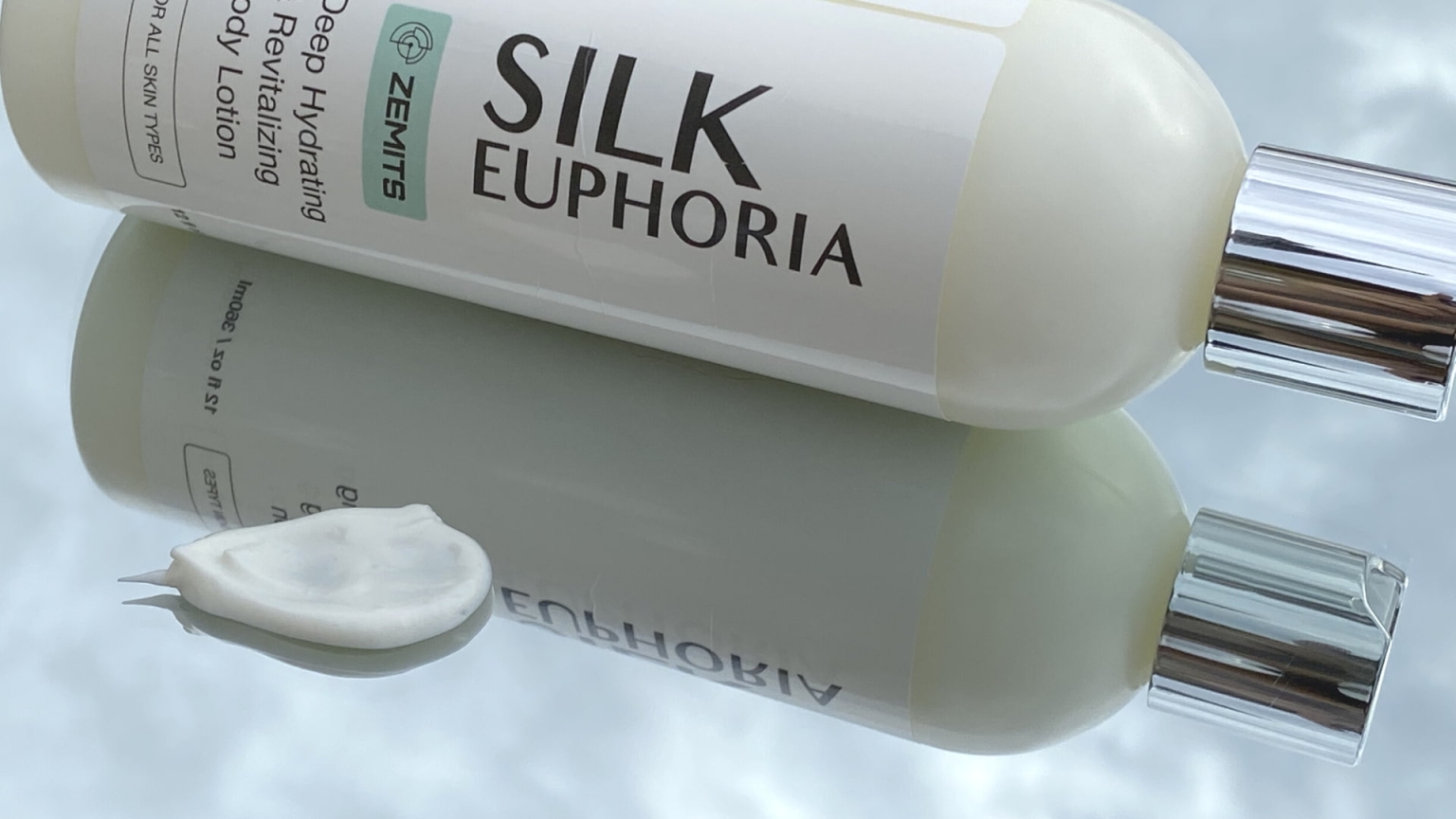 One of a kind lightweight and deeply nourishing body lotion with light notes of ginger scent. The Zemits Silk Euphoria is a masterpiece for spa body services. It contains 8 essential oils, that help to soothe and soften the skin during or after body treatments. The Zemits Silk Euphoria was created for luxurious spa services and spa-like at-home use.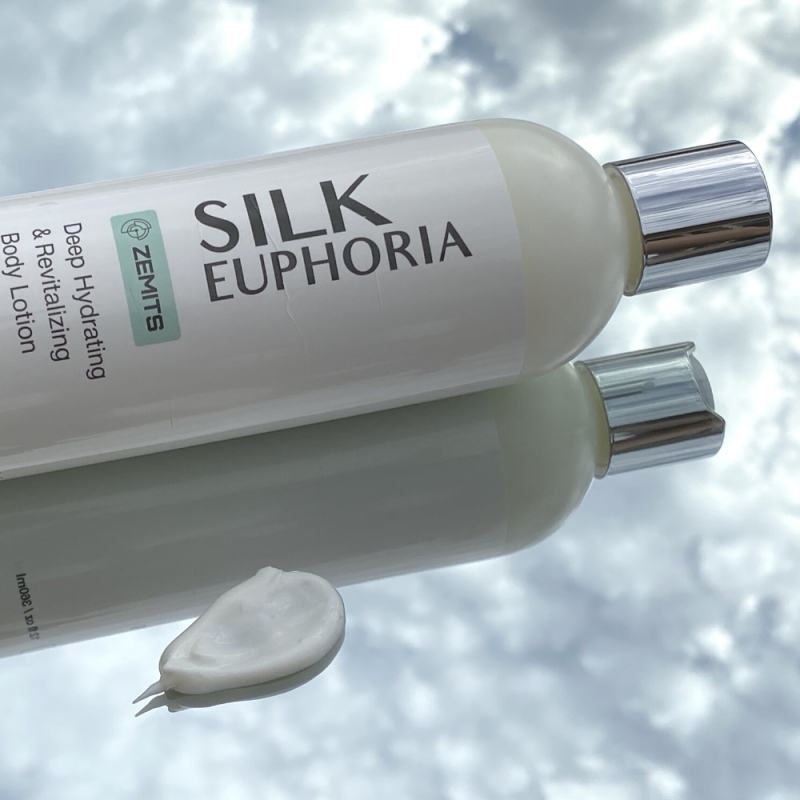 The skin's water retention ability is significantly increased by Sodium hyaluronate. It's also effective in treating oily and acne prone skin with its acne-combating and anti-inflammatory properties.
Safe for all skin types

Combines perfectly with body oils

Improves skin's water retention

Anti-inflammatory and effective for acneic skin


8 Essential oils to soothe and soften skin
It can be used for gliding massage motions, as well as the final moisturizing step after body treatments, such as:
Manual body massage

Vacuum Cupping slimming treatment
Pressotherapy
Vacuum roller anti-cellulite treatment
Cavitation therapy
Cryo body slimming and toning
RF skin tightening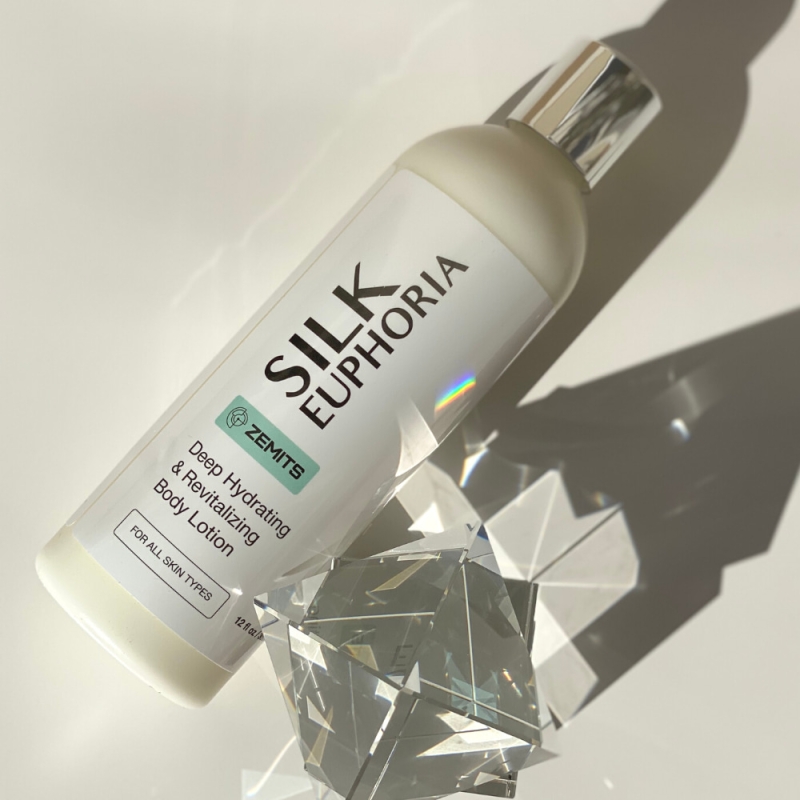 Hazelnut Oil, Sodium Hyaluronate, Aloe Vera Extract, Vitamin E, Green Tea Extract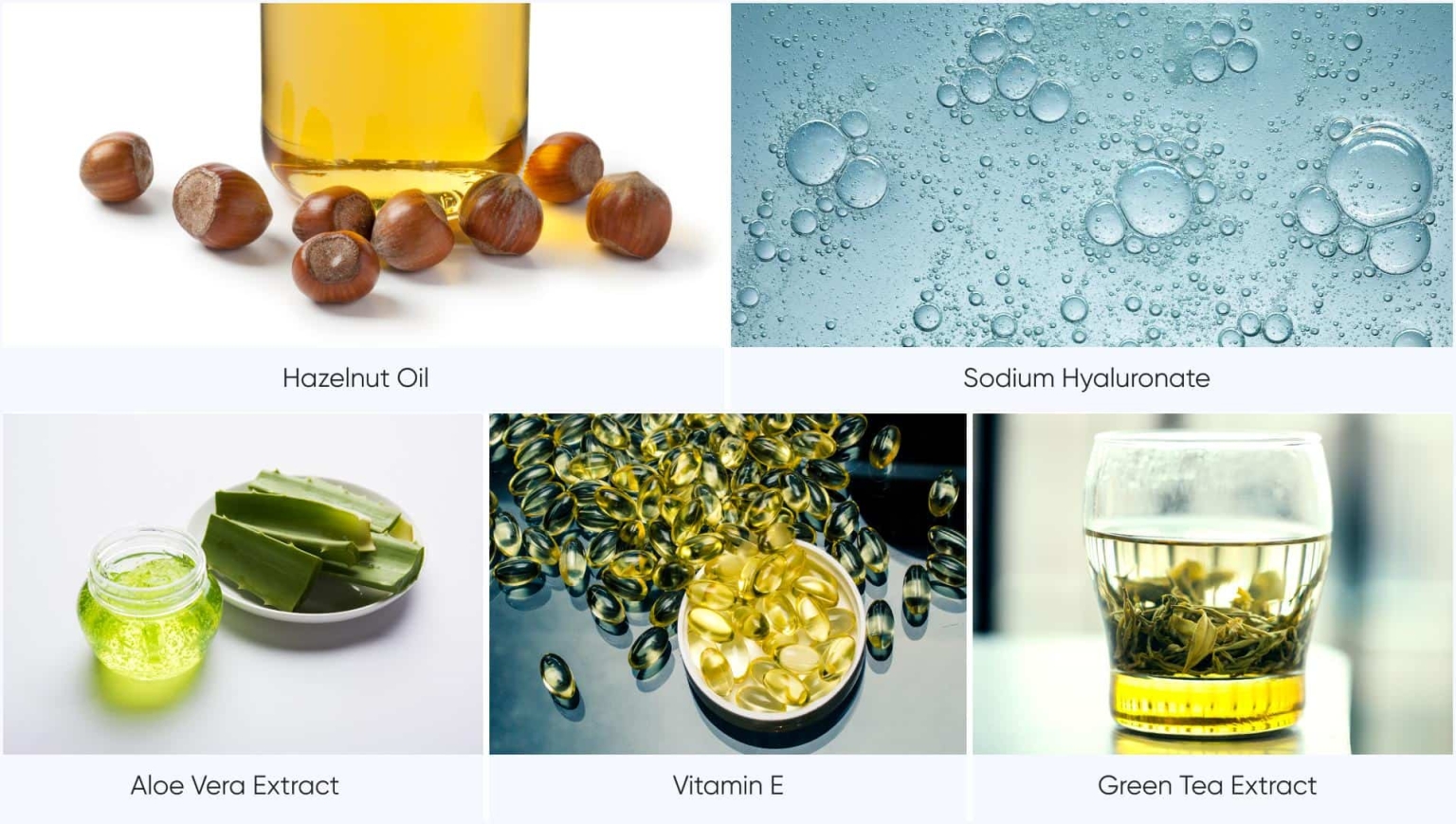 Visibly hydrates the skin with Vitamin E. Also improves skin elasticity, bringing glow and tightness back to the skin.

Helps create a natural layer of oil to avoid drying out and help the skin retain water.
Tannins are powerful antioxidants found in Hazelnut oil. This helps to remove bacteria while cleansing and refining the pores.

Sodium Hyaluronate
An All-Natural Hydrating Agent

Sodium hyaluronate is the sodium found within hyaluronic acid. It's seen in larger amounts in the dermis of younger skin and decreases with age which causes skin to look older. Hyaluronic acid works to bring volume back to the skin by holding water; this way even though you age, your skin doesn't have to.
Sodium hyaluronate is an excellent moisturizer for most all skin types.
It restores hyaluronic acid that is lost due to sun exposure and aging overtime.
A safe and effective moisturizer that is excellent for water retention and keeping the skin hydrated.
No injections ever required as Sodium hyaluronate has moisturizing benefits that only need to be applied topically.
It imitates the body's naturally produced hyaluronic acid and is safe for most all skin types.

Aloe Vera
Refreshes skin for a glowy, hydrated look.
Improves texture, fades darks spots, and overall evens tone.
Reduces acne and scarring.
Moisturizes the skin
Fights skin-aging with the Vitamin C and E that can be found in Aloe Vera. The abundant beta-carotene found in Aloe Vera gel has incredible anti-aging effects. It will also help eliminate skin blemishes and improve fine lines and wrinkles.
Helps to increase the production of collagen in the body and improves skin elasticity.

Vitamin E:
Helps restore several kinds of skin damage such as sun damage, scars, and reduces the appearance of acne scarring and pigmentation.
Vitamin E is an antioxidant that removes environmental free radicals to prevent damage to the skin.
Green Tea Extract

Green Tea Extract
Green tea extract is a powerful ingredient for anti-aging. Inflammation combined with environmental free radicals all cause aging, but Green Tea Extract is a great anti-inflammatory, sun protection, and antioxidant.
Protects the skin from harmful UV sun damage.
The polyphenol in green tea combines perfectly with sunscreen for added protection.
Green tea extract promotes cell turnover and reduces wrinkles by boosting collagen production.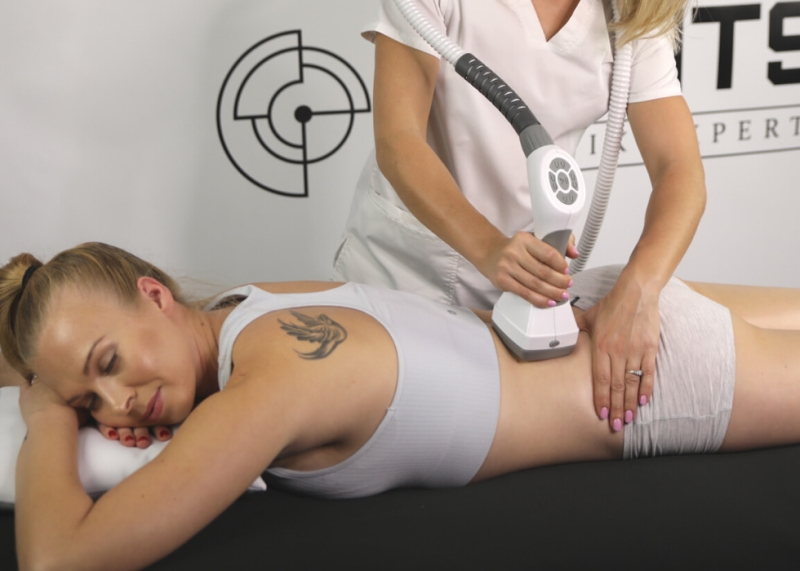 Directions
C
Apply to any skin area and gently massage evenly into skin. Recommended to be used for manual body massage, or after body spa treatments. Can also be used as part of at-home every day routine.
Apply over clean skin after body treatment such as:
Cavitation
Vacuum Cupping

Vacuum Roller Massage

Cryo Slimming

Pressotherapy

RF Body Contouring


LipoLaser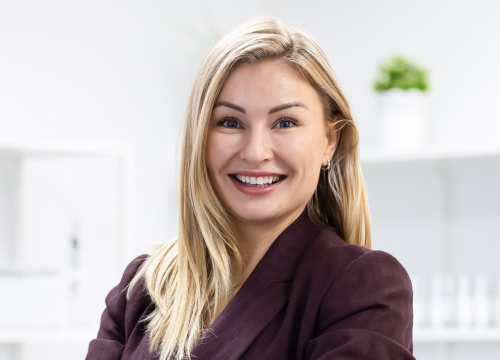 Financing Programs - More opportunities for your business
Interest-Free Financing and Flexible Payment Options. No credit, no problem!
Financing Programs

Learn More

Advanced Training Program
A-Esthetic offers the most advanced and comprehensive complimentary Advanced Online Training Course with every purchase of Zemits and Oomnex equipment..
Training Program

Learn More
Our clients Worldwide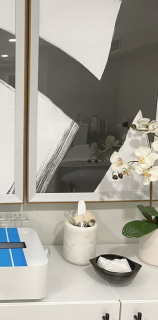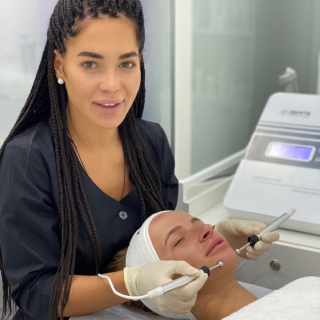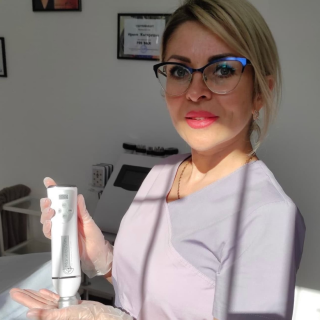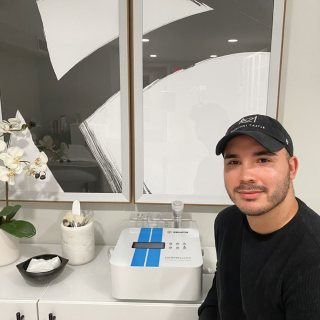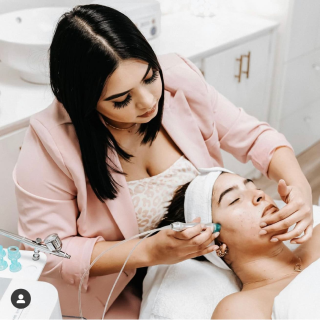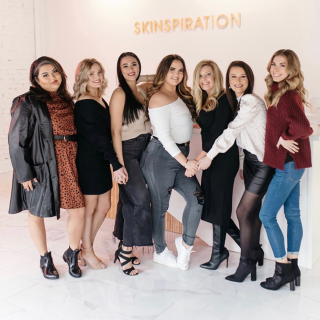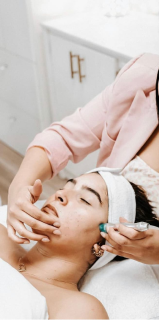 Advance-Esthetic is dedicated to providing you with the finest MedSpa Equipment to tailor a wide variety of your needs. Our mission is to support your MedSpa to boost your business with the highest quality products, outstanding customer service and a lifetime of client support.
Advance-Esthetic.us delivers to the following states: Alabama, Alaska, Arkansas, Arizona, California, Colorado, ...

Connecticut, Delaware, Florida, Georgia, Hawaii, Idaho, Illinois, Indiana, Iowa, Kansas, Kentucky, Louisiana, Maine, Maryland, Massachusetts, Michigan, Minnesota, Mississippi, Missouri, Montana, Nebraska, Nevada, New Hampshire, New Jersey, New Mexico, New York, North Carolina, North Dakota, Ohio, Oklahoma, Oregon, Pennsylvania, Rhode Island, South Carolina, South Dakota, Tennessee, Texas, Utah, Vermont, Virginia, Washington, West Virginia, Wisconsin, Wyoming
© 2021 DISCLAIMER: All information within the A-esthetic.us website and all other marketing materials are made only for informational and educational purposes. A-Esthetic products and equipment have not been tested or approved or any government entity for treatments of illnesses or diseases. Use at your own risk.
Advance-Esthetic does not accept any liability for inaccurate information on our website. It is the responsibility of the client to check the accuracy of all information provided and to confirm prior to and upon purchase of *qualifying Zemits equipment including but not limited to the conditional offer of marketing materials and other such offers for the defined brands. Zemits only. Marketing Materials are exclusively for Zemits branded machines only... Not applicable with Venus, Innocell, or other non Zemits branded equipment, ETC., Definitions: Qualified: Zemits Branded Equipment only