We speak English Hablamos Español Falamos portugues Мы говорим по-русски
Showroom Visits by Appointment Only
Exclusive distributor of Zemits in the US
Worldwide Shipping
---
Zemits SonoSilk Skin Scrubber
7%
Watch the video with Zemits SonoSilk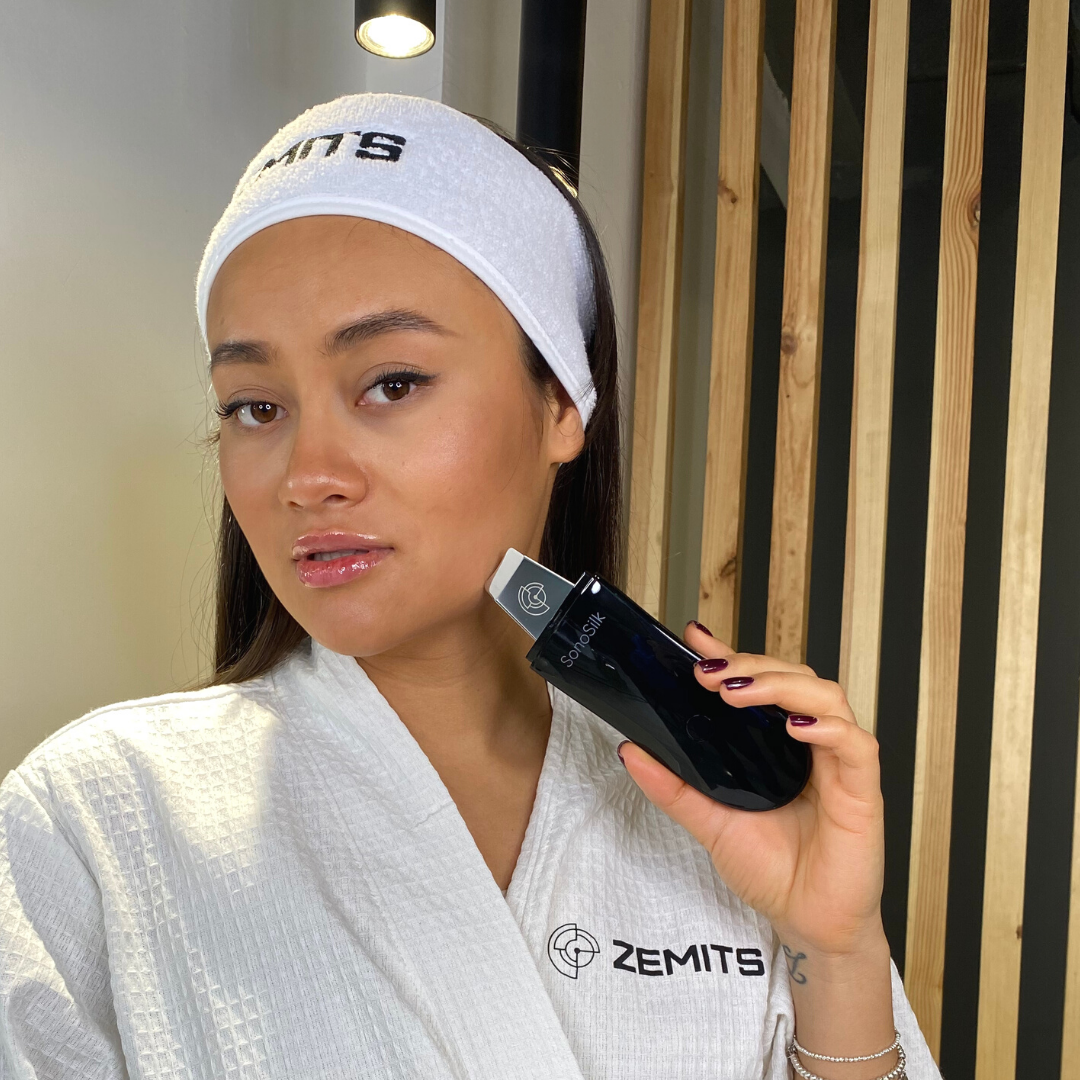 About Zemits SonoSilk Skin Scrubber
The Zemits SonoSilk ultrasonic skin scrubber is the newest generation of skin exfoliation and product infusion. This professional wireless device offers 4 synergetic treatments in one.
Zemits SonoSilk performs the following 4 treatments:
Extract
Exfoliate
Infuse
Rejuvenate
The smart portable system Zemits SonoSilk uses high frequency ultrasound vibrations to penetrate the skin and exfoliate the upper layer of dead skin cells.
28,000 vibrations per second create high speed oscillations, helping to extract extra sebum and blackheads from pores with no trauma. Gentle ultrasound vibrations cleanse skin thoroughly leaving skin fresh and smooth, completely prepared for product infusion.
CHECK OUT THE VIDEO TUTORIAL WITH ZEMITS SONOSILK
SONOSILK FACIAL TREATMENT PROTOCOL
The Power of Synergy
Ultrasound is conducted through a contact medium layer, that is why statistics shows that ultrasonic exfoliation is 96% more effective when the skin is moistened with liquid.

Zemits SonoSilk has a revolutionary design with a built-in port for distilled water. SonoSilk sprays water during the treatment, this allows the operator to keep the skin moistened for the duration of the peeling step without having to stop to remoisten.

Constant skin hydration leads to better exfoliation and rejuvenation results.

SonoSilk also emits a 430 nm blue LED light for the duration of the treatment, that helps treat acne prone, oily and inflamed skin.

Zemits SonoSilk performs all the actions at once:
- Ultrasound Vibrations
- Nano-Spray Mist
- Blue LED Light

The synergy of all three actions performed simultaneously allows to achieve a HEALTHY SKIN GLOW in just a 10-minute luxurious facial.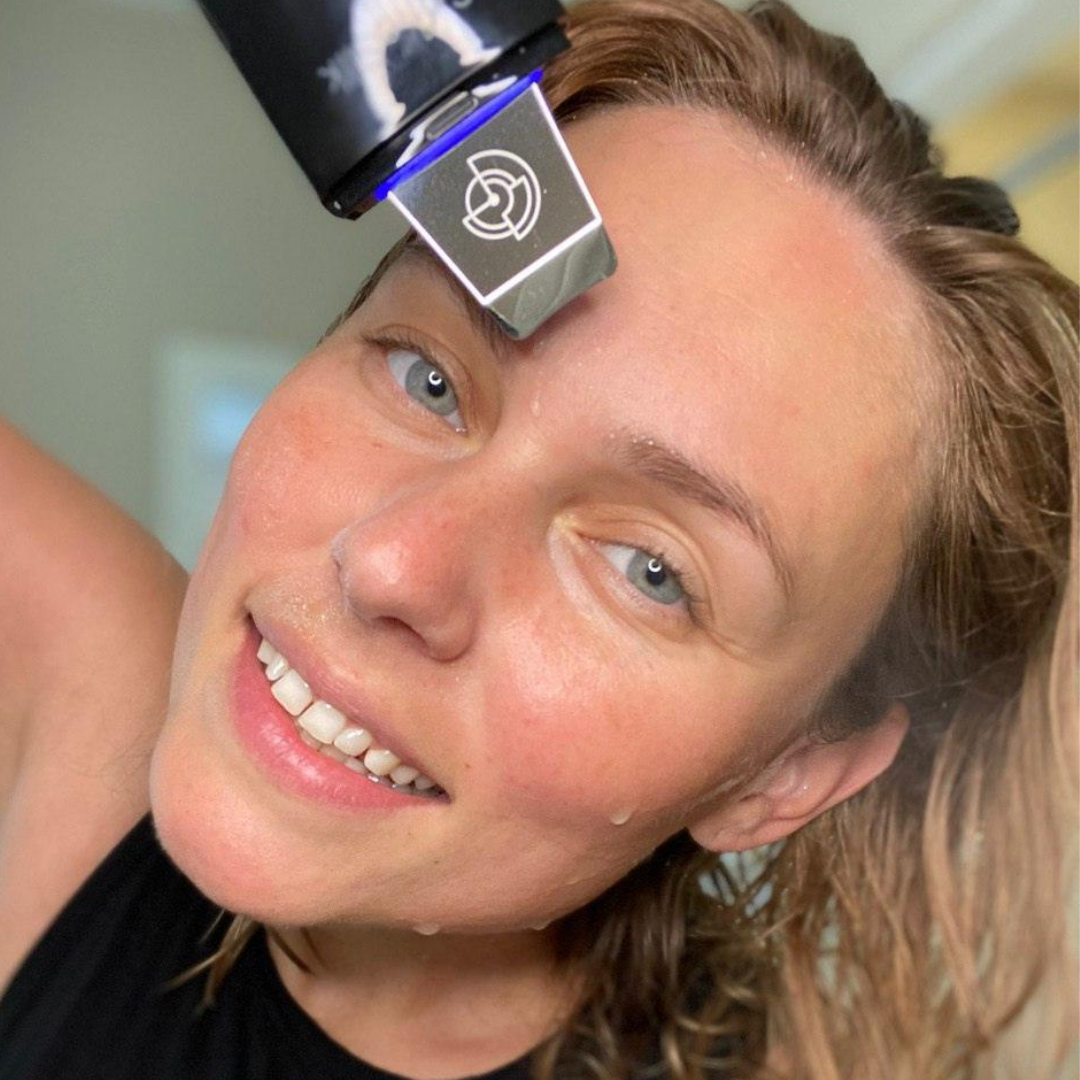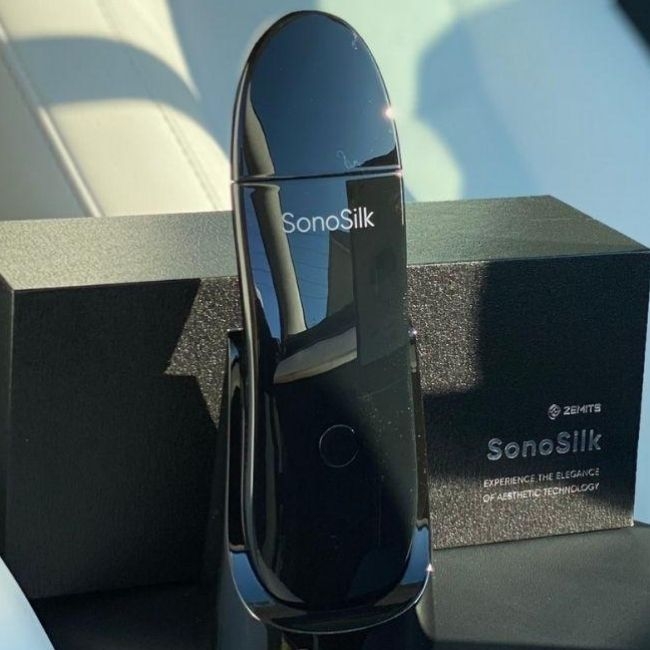 What are the benefits of the Zemits SonoSilk?
1. Built-in Mist Sprayer for effective ultrasound exfoliation and blackheads extractions
2. Built-in blue LED Light 430 nm for acne and inflammation treatments
3. Four built-in programs for perfect skin exfoliation and rejuvenation
4. Wireless technology for maximum comfort of operation
5. A battery runs up to 8 hours from a single charge
6. Safe for sensitive skin and rosacea
7. No vacuum applied
8. No down-time after the treatment
9. A perfect exfoliation step for any facial service
10. Designed in California
11. Flawless sleek design
What problems can it solve?
1. Acne prone skin
2. Post acne pigmentations
3. Blackheads and whiteheads
4. Uneven skin tone
5. Fine lines and superficial wrinkles
6. Oily skin and wide pores
7. Dull and tired skin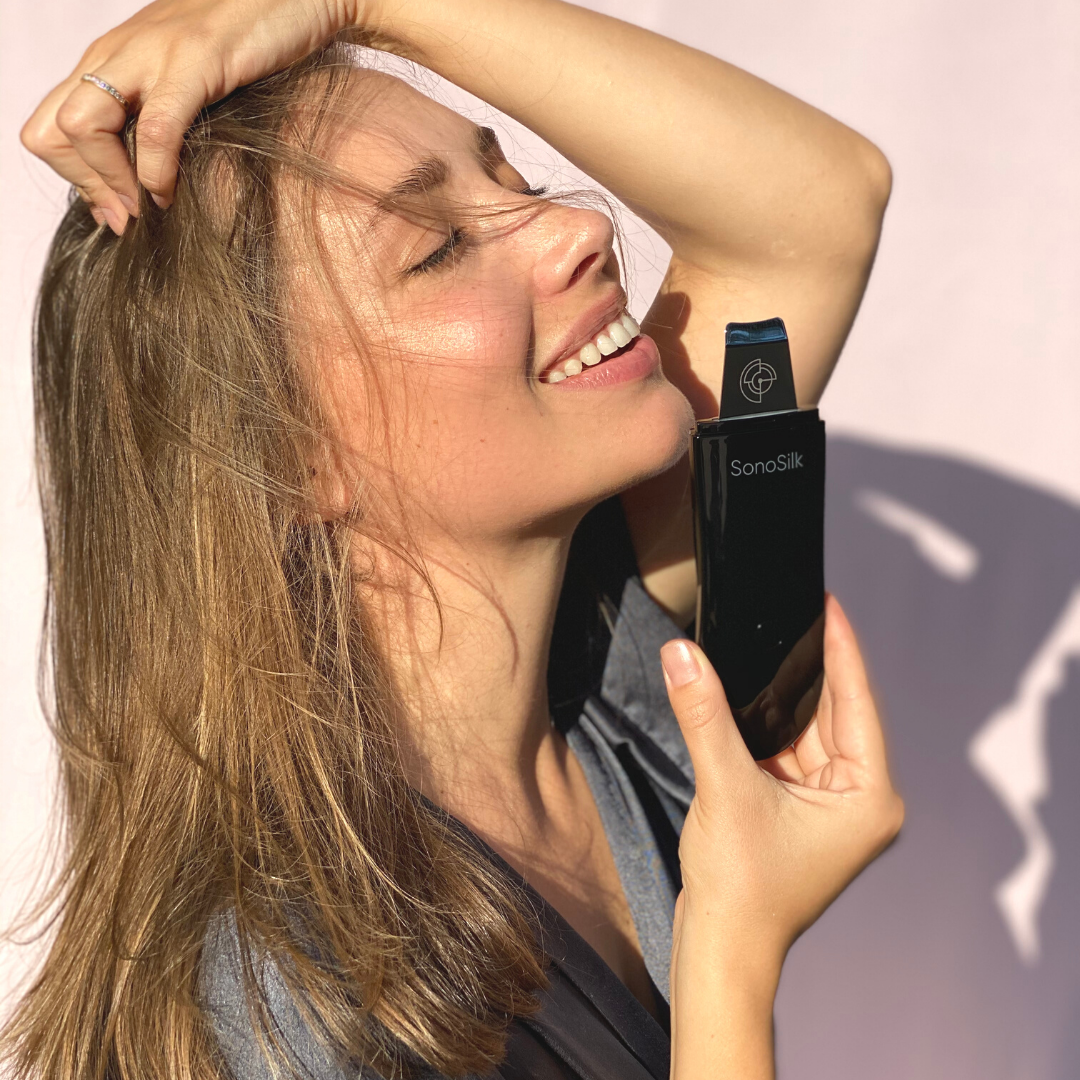 Results After One Zemits Ultrasound Extraction Treatment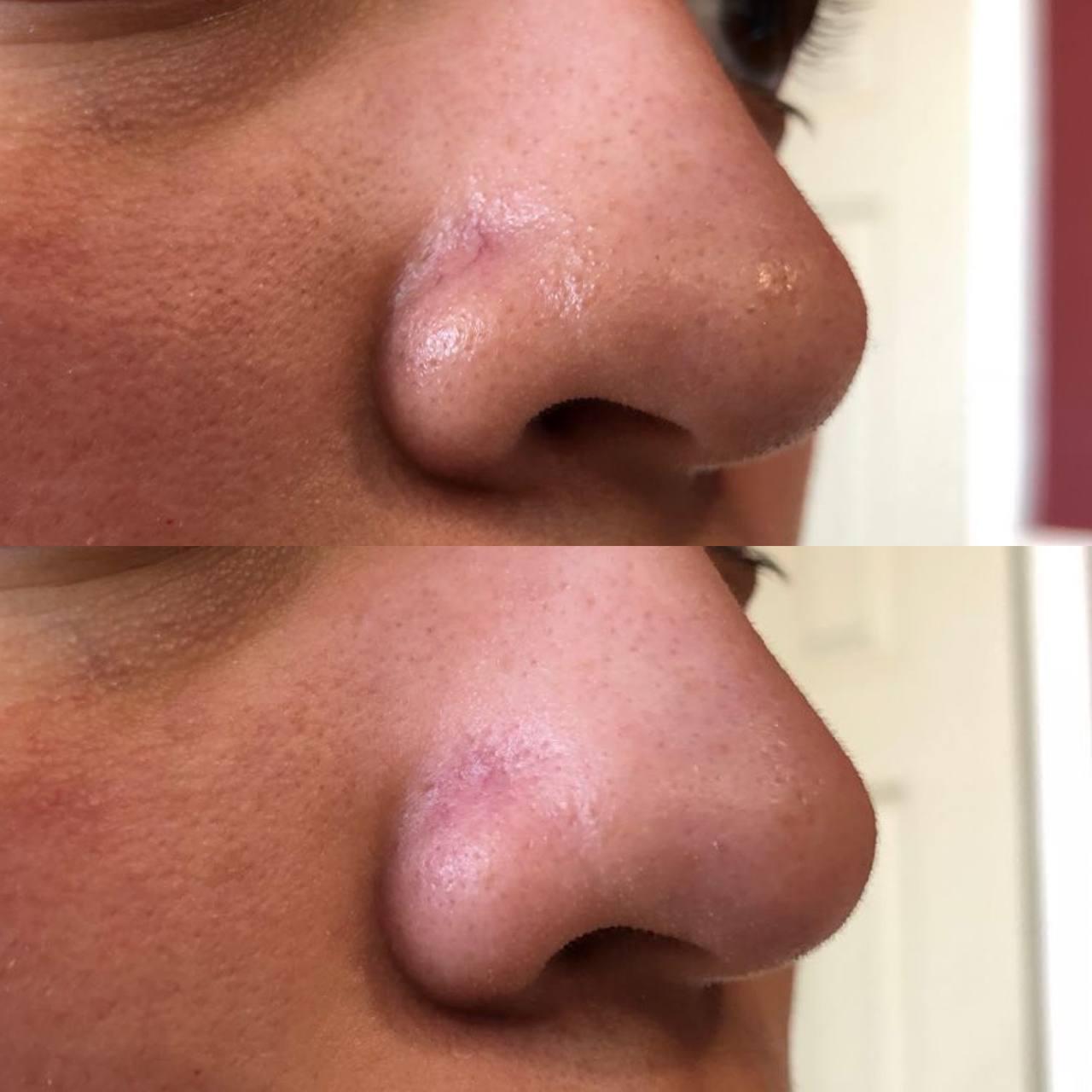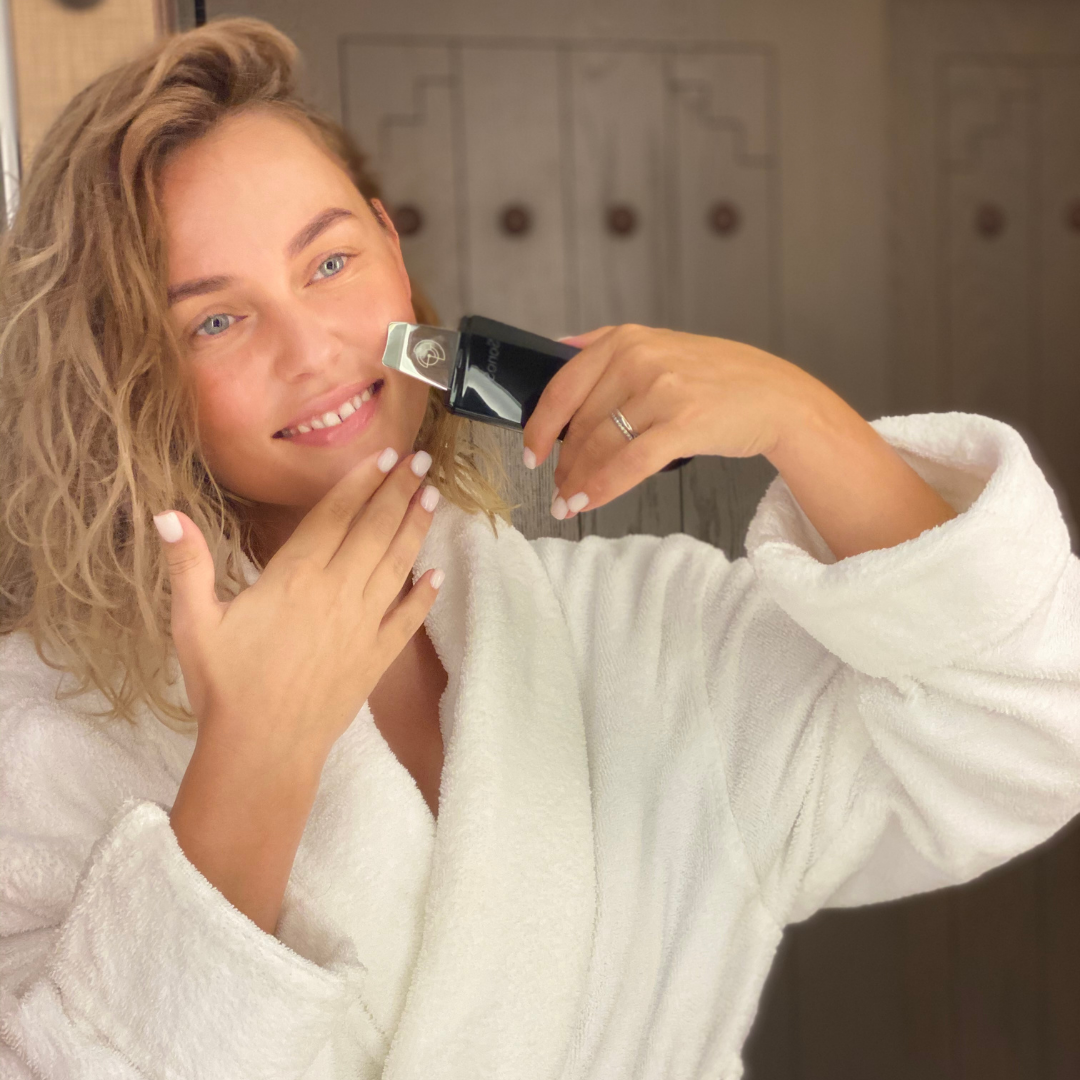 Zemits SonoSilk Design
From the beautifully engraved spatula to the smart treatment screen, the carefully crafted Zemits SonoSilk is built to be the perfect add-on to any facial and be a staple in every treatment room.

This advanced unit sits on a wireless charging port and operates for up to 8 hours once fully charged.

The built-in water port located on the back of the SonoSilk holds up to 0.5oz to last for 1-2 treatments before having to be refilled.
Products to Use with
The perfect products to use the Zemits SonoSilk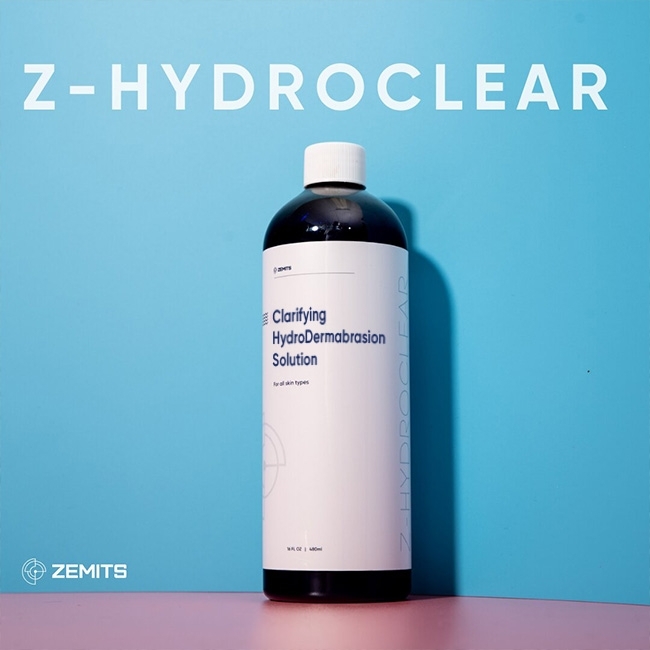 Z-Hydroclear Clarifying Hydrodermabrasion Solution
The Z-HydroClear deeply cleanses the skin while softening sebum build-up and impurities, making extractions much easier. It helps to loosen dead skin cells with deep exfoliation to provide intense hydration. It also helps to firm the skin and smooth the appearance of fine lines and wrinkles. This solution is suitable for all skin types and will leave the skin notably rejuvenate
Zemits CaliGlow Professional Strength Rejuvenating Facial Serum
A beautiful Mandelic Acid Serum for safe skin peeling. Mandelic Acid is an AHA (alpha hydroxy acid) that is found naturally in bitter almonds. Mandelic acid has a much larger molecular structure which causes significantly less irritation.
Zemits WrinkleGone Super-Charged Peptide Rejuvenating Anti-Aging Serum
The Zemits WrinkleGone does not work like products such as Botulinum toxin in paralyzing the muscles. Instead, it works effectively in targeting wrinkles caused by muscle activity, such as around the corners of eyes and mouth area.
Zemits HydroWonder Superior Plumping & Hydrating Hyaluronic Acid SerumThe Zemits HydroWonder is full of densely concentrated hyaluronic acid to provide a deep and intensive hydrating feel. The HydroWonder is excellent for hydrating as well as for its anti-aging properties.
 Z-LuminOxy Skin Brightening & Revitalizing Serum
Z-LUMINOXY is a blend of naturally brightening extracts, Peptides and Hyaluronic with Glycolic acid. This formula gently exfoliates the skin with Glycolic Acid while deeply moisturizing with Hyaluronic to bring a natural glow to the skin. This combined with lemon fruit, bearberry, and licorice root extract is perfect for bringing a brighter tone and hydration to the skin. 
Z-RevitaOx Revitalizing Antioxidant Solution
The Z-REVITAOX is a combination of naturally moisturizing Hyaluronic Acid and antioxidants. This combination formula helps to detox the skin and protect it from environmental elements that may pollute the skin.
Z-OxyTight Skin Repairing & Boosting Serum
The Z-OXYTIGHT is a blend of Peptides and Hyaluronic antioxidants for the improvement of fine lines and wrinkles plus the added benefit of improved hydration and elasticity. This incredible formula detoxifies the skin naturally and protects it from environmental free-radicals.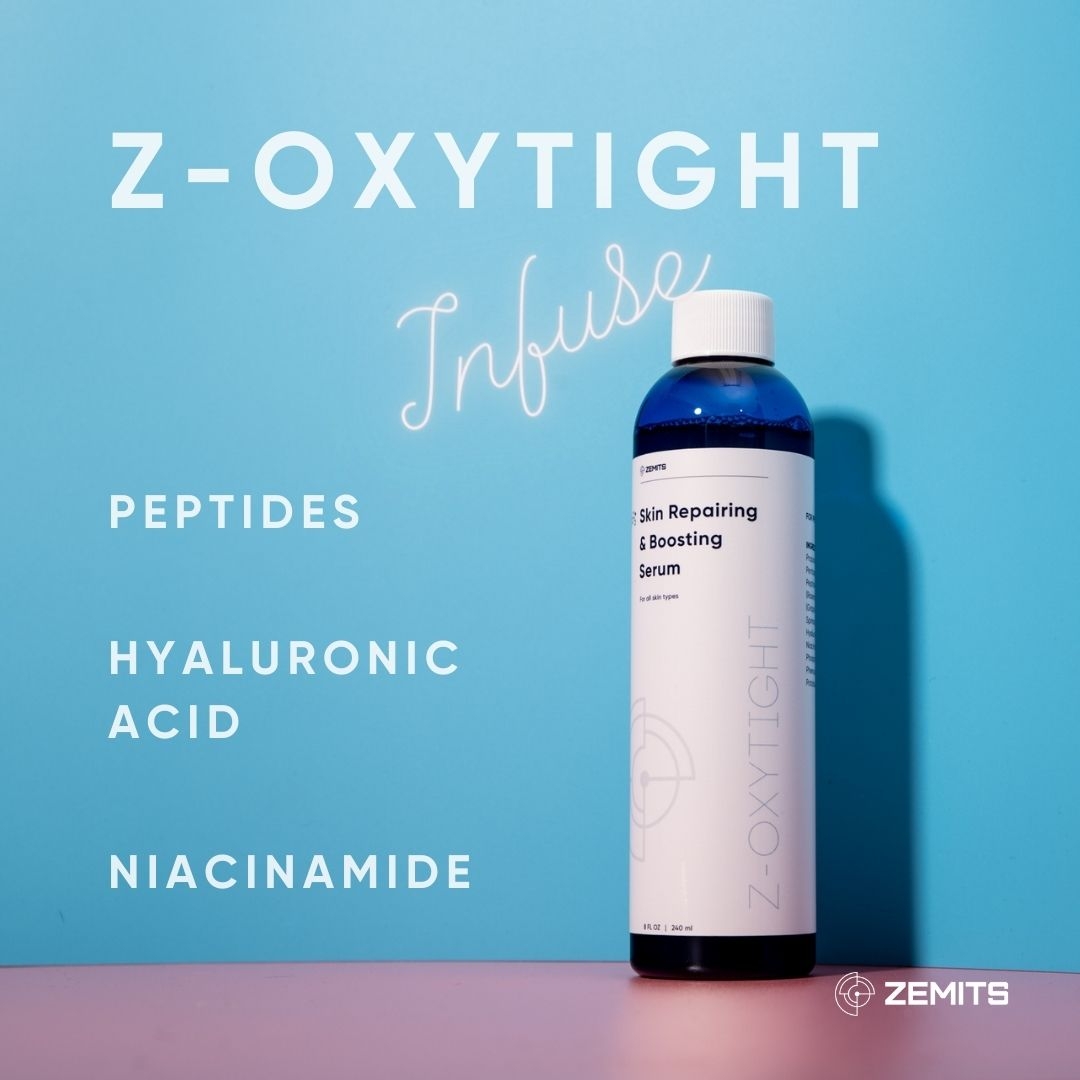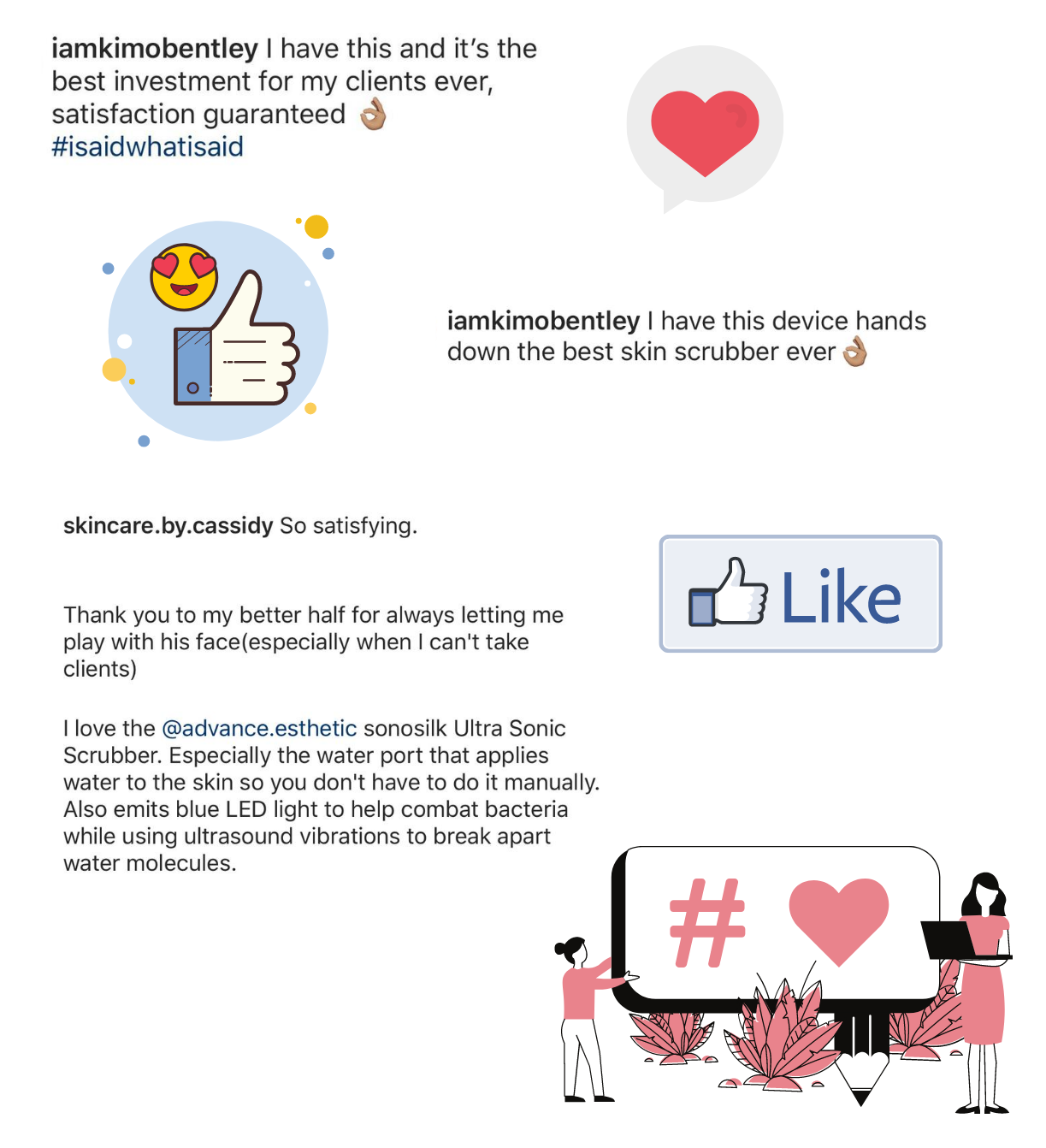 SonoSilk was created with Love
Zemits is a perfect combination of industriousness, thirst for new technology, and a passion for achieving goals. The symbiosis of different minds, united together by a common idea.

Zemits Family is a team of proactive energized people who love work, challenges and action.

We are always ready to move forward and continue developing.
Our goal is to share our love and energy with everyone who needs it.
Technical Specifications
Power Supply: 1.2A

Weight: 1.1 lbs

Box Dimensions: 4" W x 8.4" L x 3" H

Charger Input Voltage: 100-240 V, 0.2A

Charger Output Voltage: 5V, 0.2A

Wireless, rechargeable battery system



What comes in set:

Zemits SonoSilk Skin Scrubber

Protective Cover for Spatula

Charging station

USB charging cord

Container for water input

Users ManualStylish gift box

Love and support from Zemits Family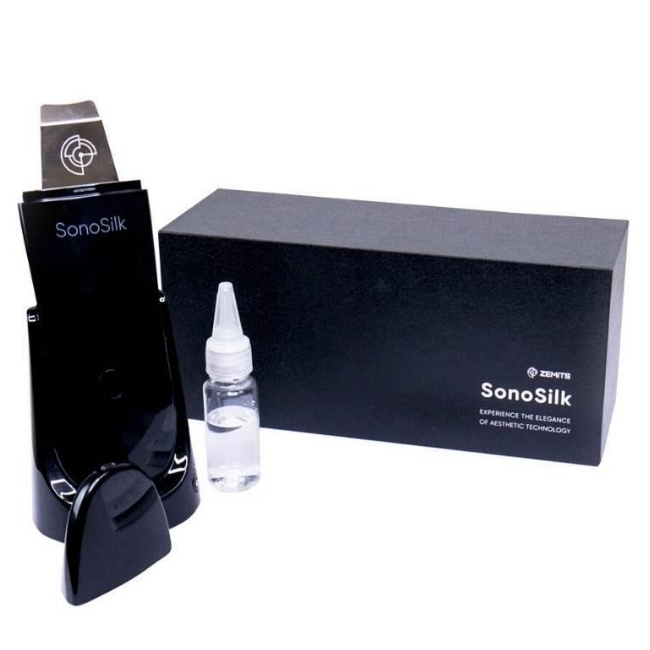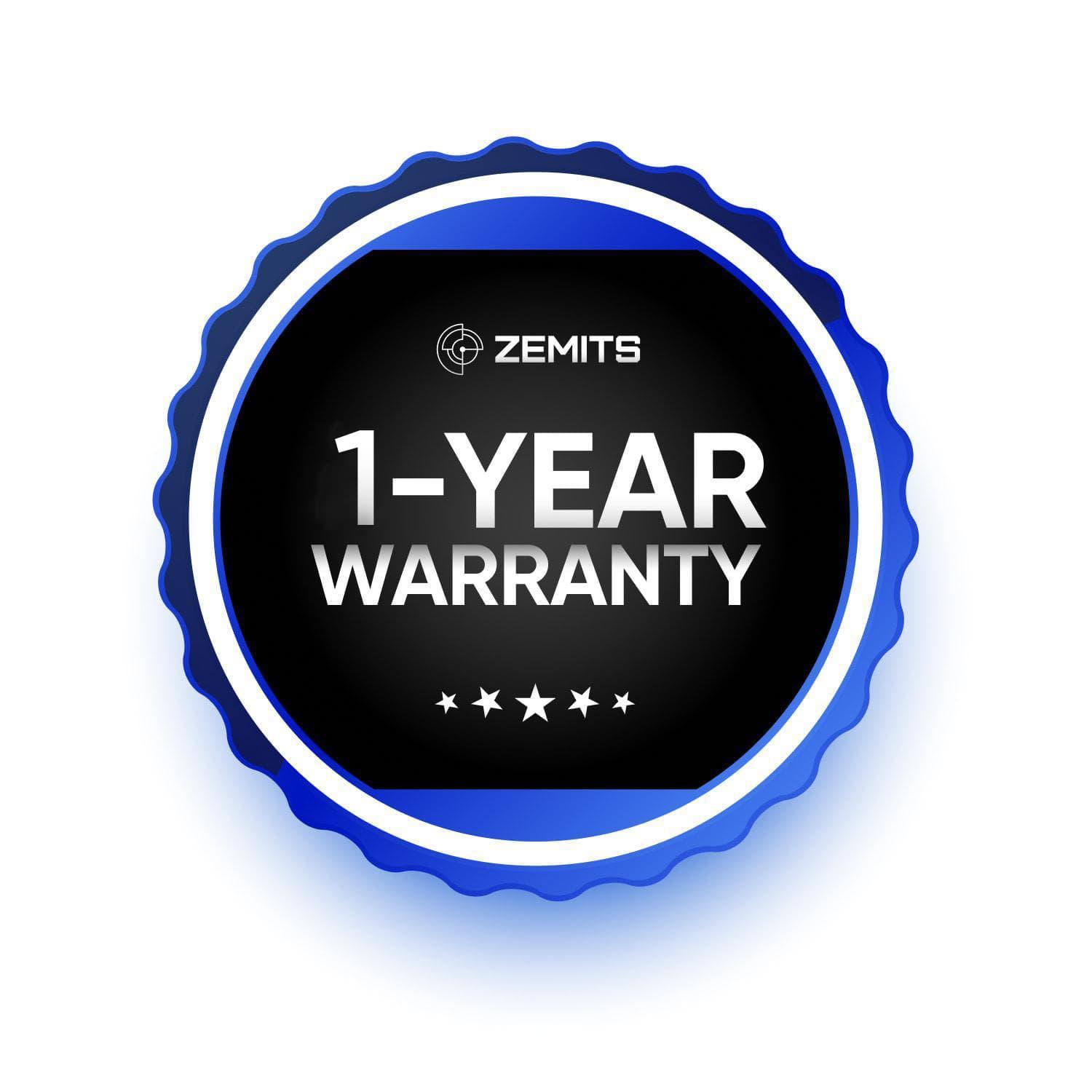 Zemits Clients
More info ›
All products at www.advance-esthetic.us website are intended for cosmetic use.
All products at www.advance-esthetic.us website are not intended to treat or diagnose any medical conditions.
Fast shipping
Guaranteed quality of aesthetic equipment
Service
Wide range of products
Zemits SonoSilk Skin Scrubber
7%
Callback
Write your details and our managers in the near future will contact you