We speak English Hablamos Español Falamos portugues
Showroom Visits by Appointment Only
Exclusive distributor of Zemits in the US
Worldwide Shipping
---
Zemits VeraFace Skin Analyzer System
19%
Free shipping
Specials for Licensed Pros

Zemits VeraFace Skin Analyzer

Don't just see - Observe!
Zemits Skin Analyzer is a valuable asset to every cosmetic practice because it delivers an accurate look into your clients skin. The analyzer performs in record time with pinpoint results, making this device invaluable for aesthetic consultations! Zemits has a history of developing world-class innovating products in the field of skincare to help dermatologist, cosmetologists, and aestheticians the best tools for their patient.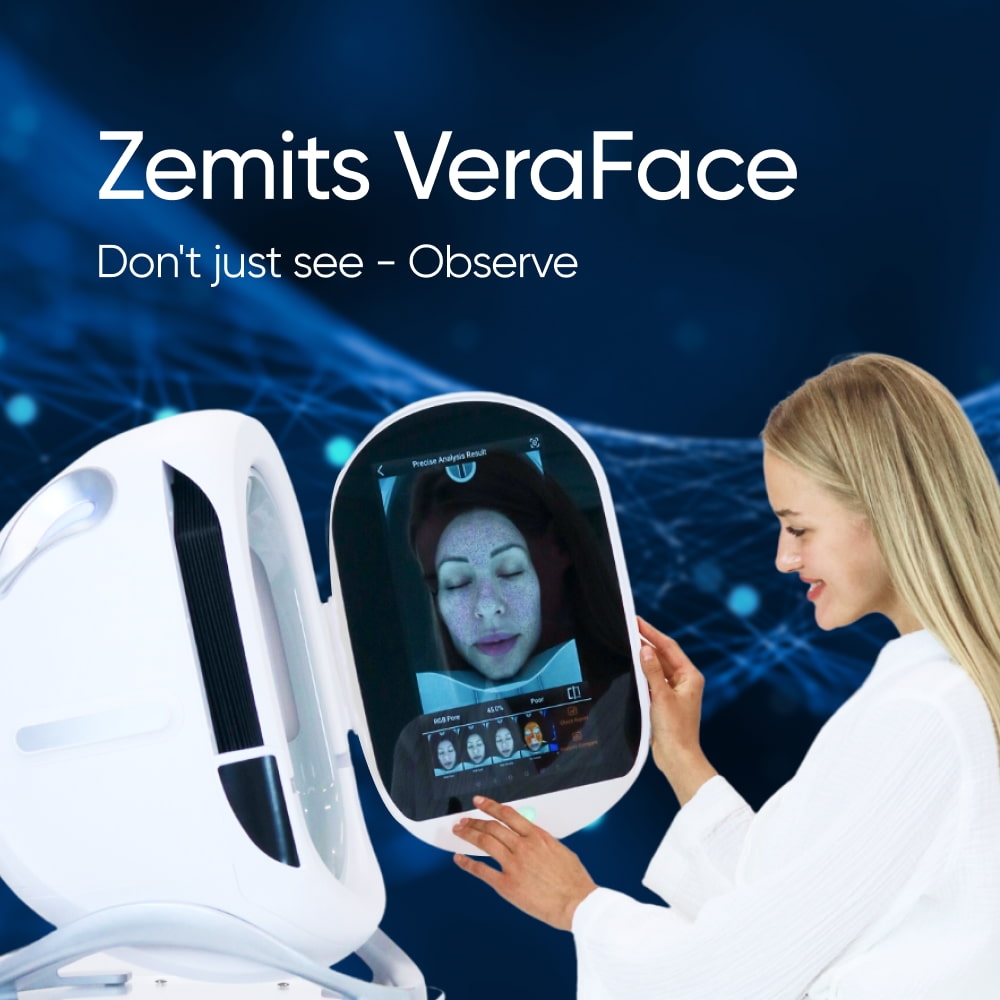 What indicators does Zemits Vera Face analyze?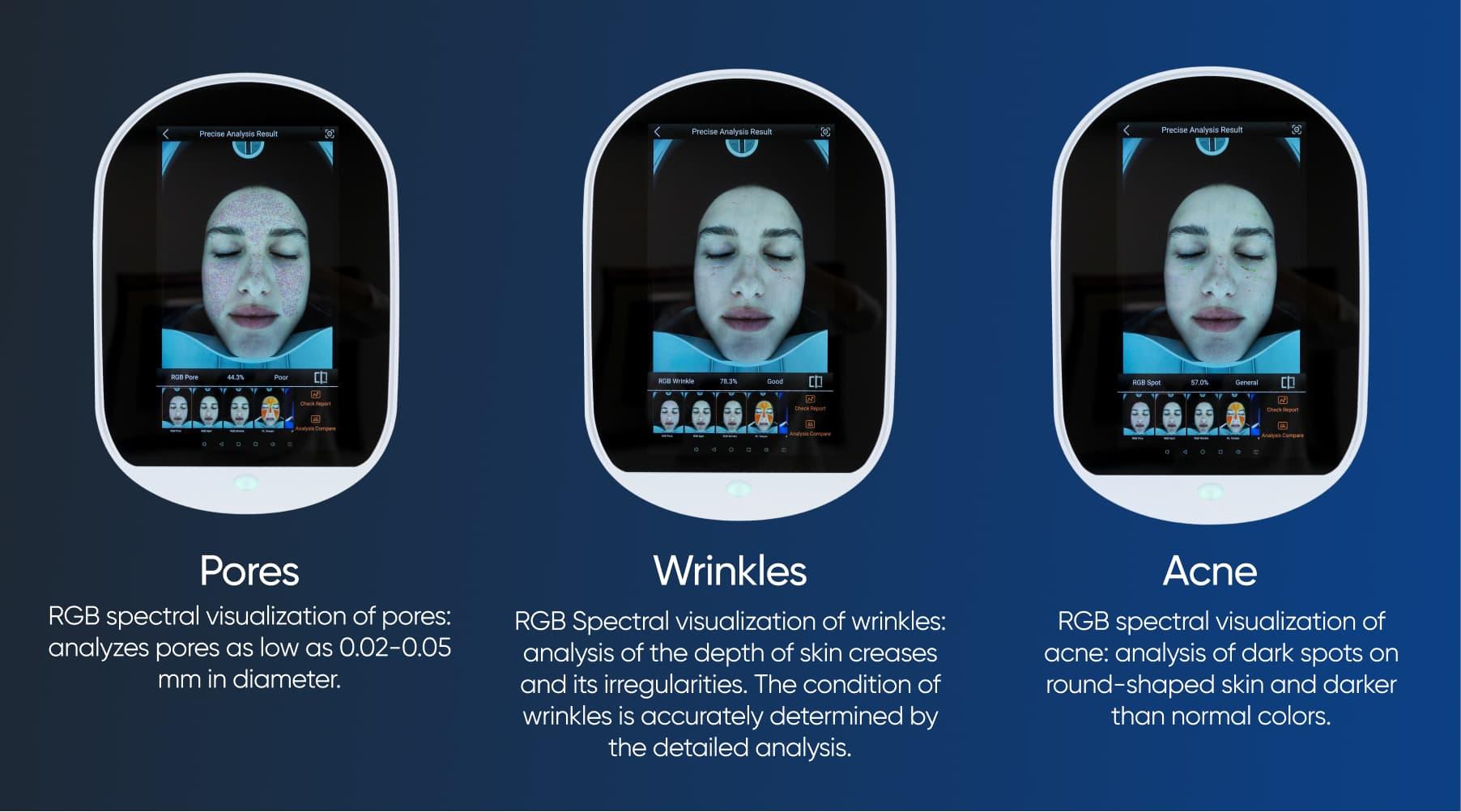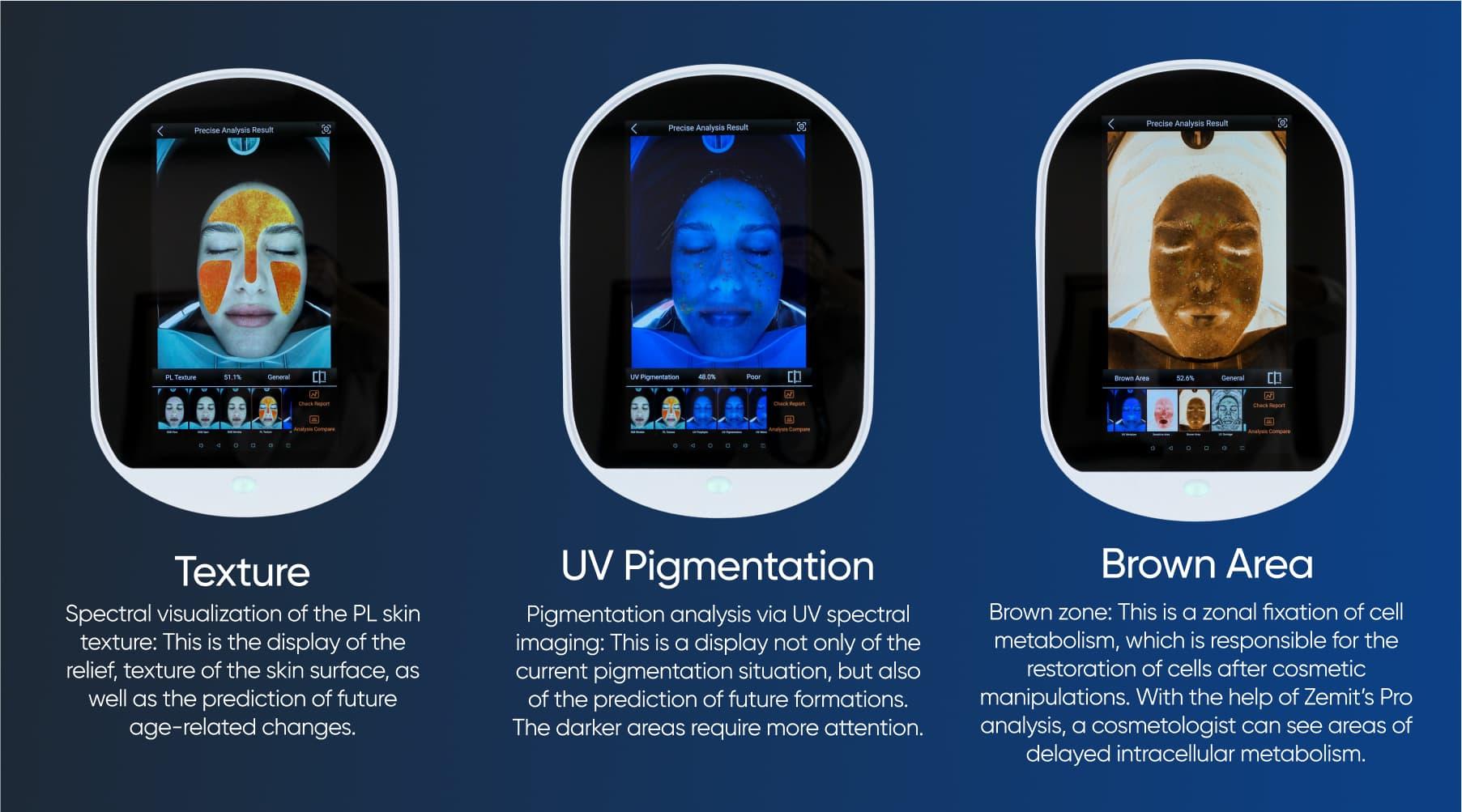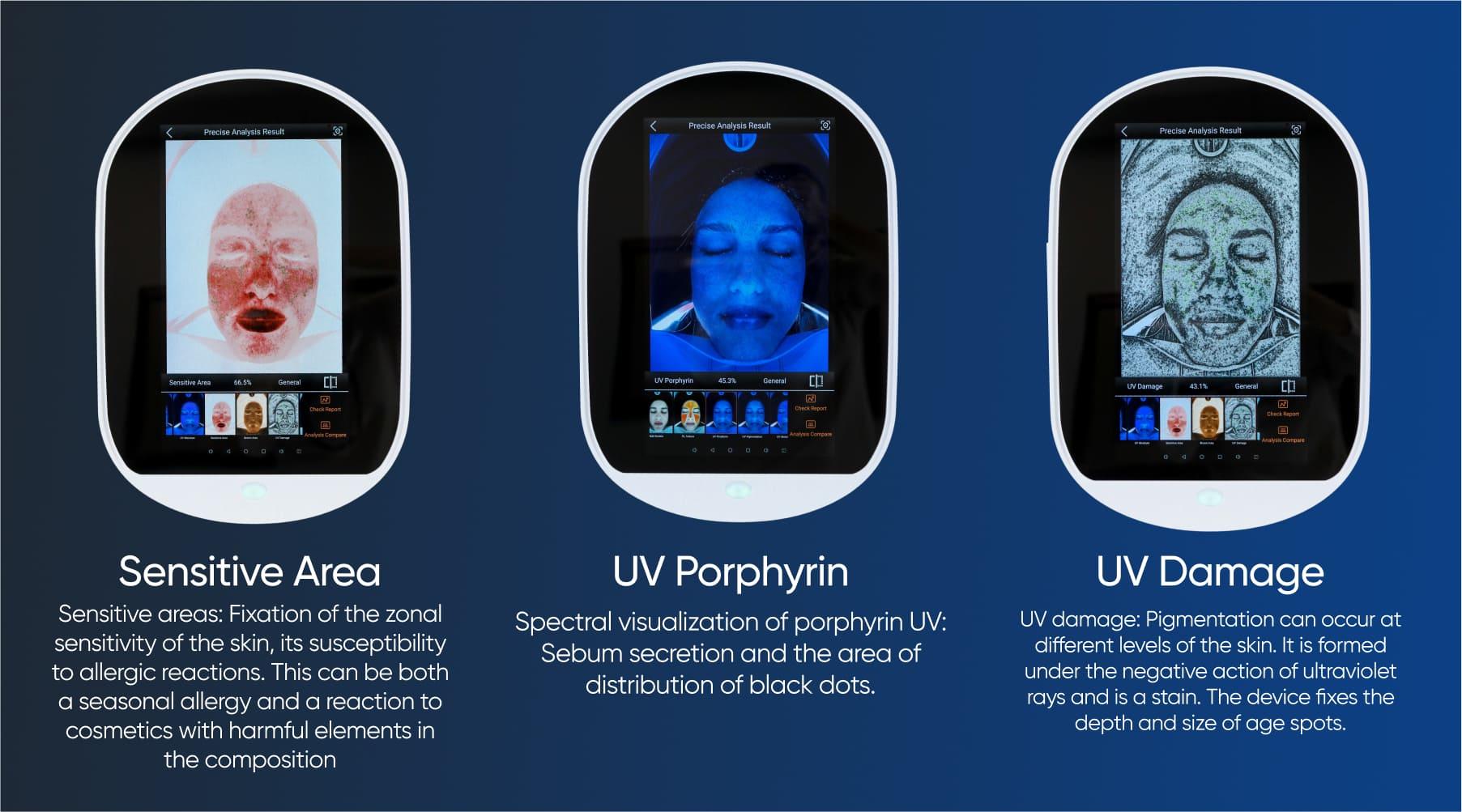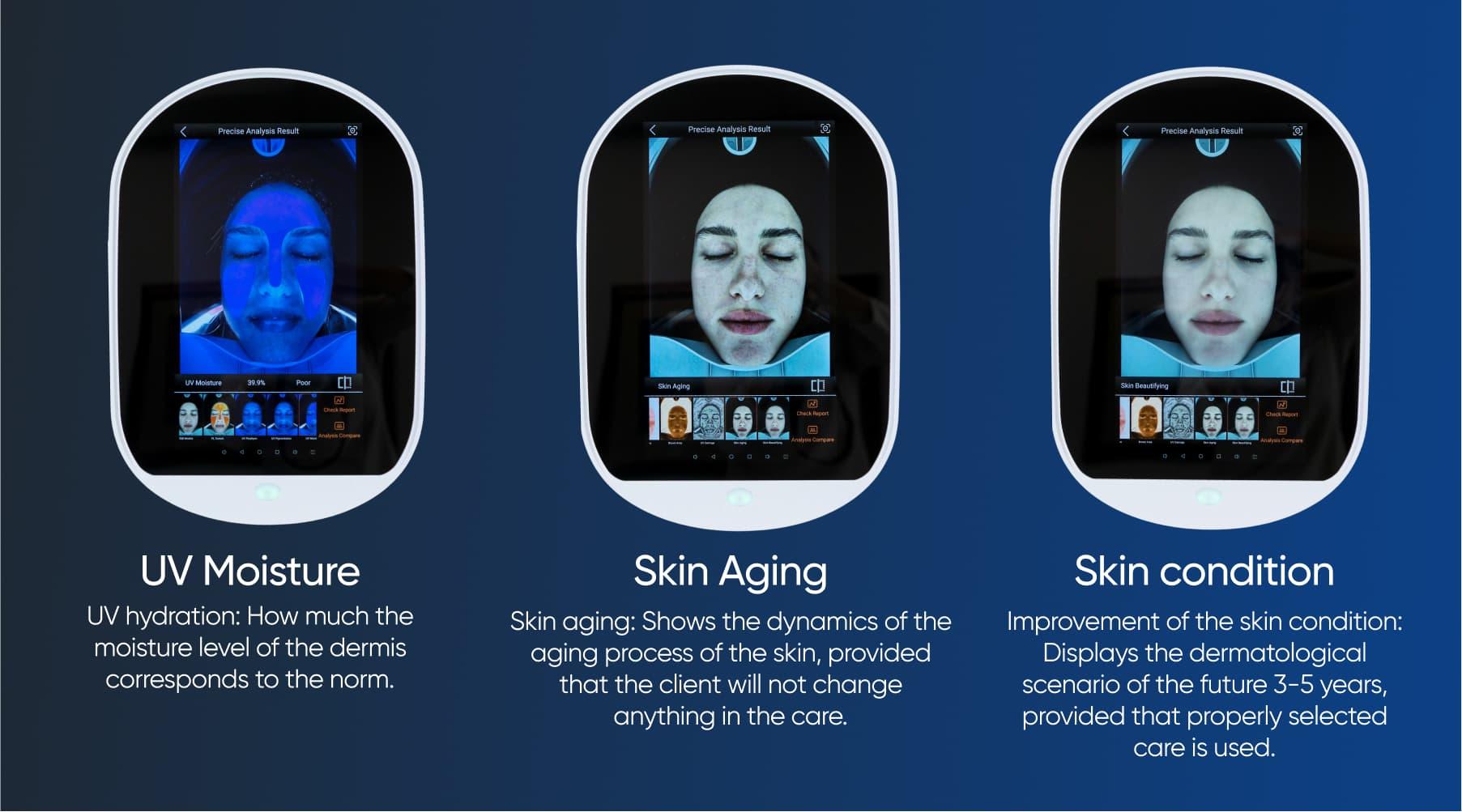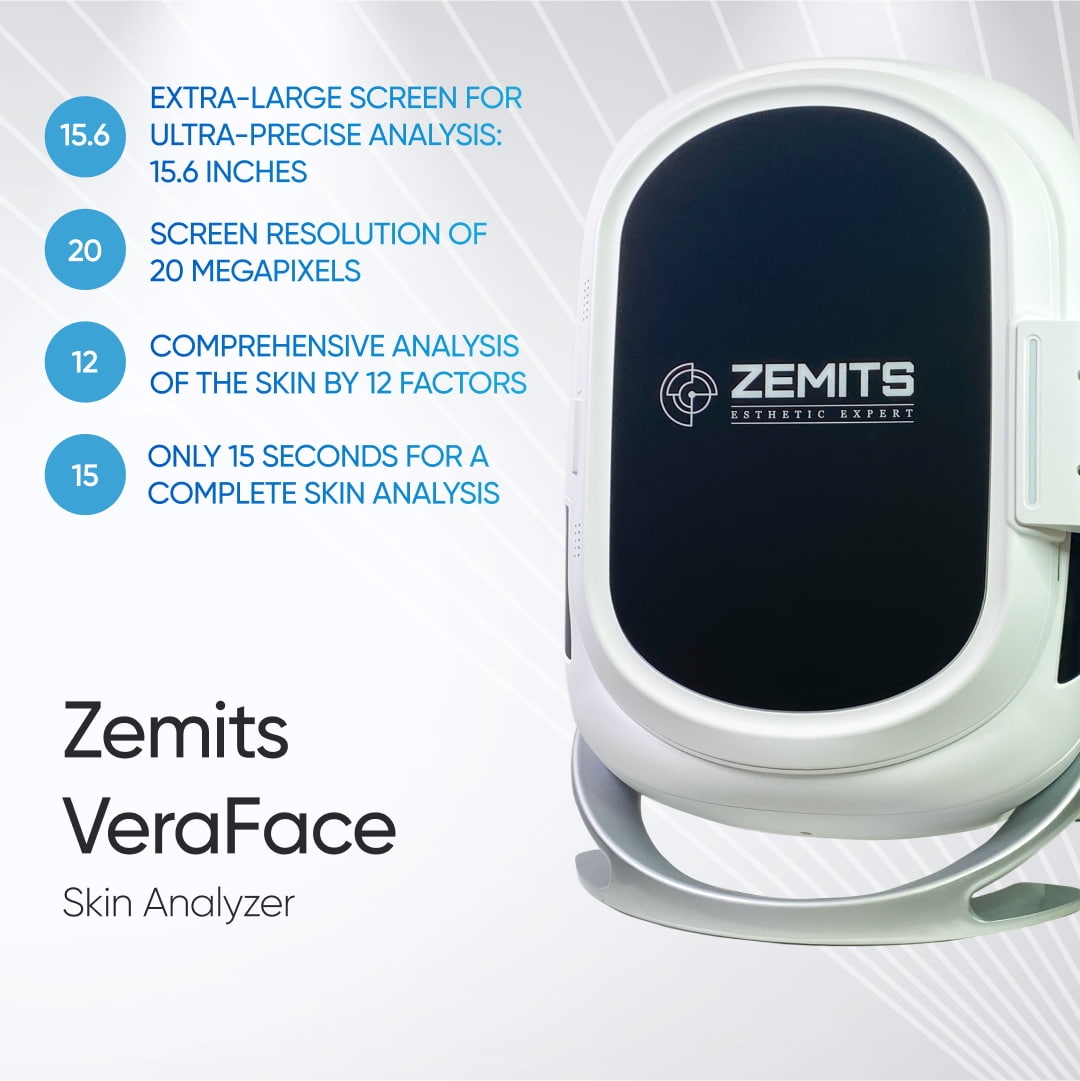 Zemits VeraFace Skin Analyzer
creates new opportunities for your business
Zemits VeraFace Skin Analyzer
provides many opportunities to both large- and small-scale businesses. Having this highly specialized skin analyzer you can deliver the best services in the most effective way. It allows you to:
Observe through an Extra-large screen for ultra-precise analysis: 15.6 inches

Screen resolution of 20 megapixels instead of 16

Comprehensive analysis of the skin by 12 factors which include skin hydration, condition of pores and skin sebum, skin texture and pigmentations and many more

No wrinkles left to be seen

Every minute detail of all the skin types is covered

Aging, pigmentations, UV damage, and wrinkles are analyzed

Only 15 seconds for a complete skin analysis, viewing the client's skin conditions, up to 3-5 years in advance

30 million clinical databases are used for accurate results
Why aestheticians will benefit from 

Zemits VeraFace Skin Analyzer

?
The 

VeraFace Skin Analyzer 

by Zemits is a cutting-edge tool for aestheticians to use with their clients. Regardless of the type of skincare specialty or clinic, VeraFace is a centerpiece for giving the clients an extraordinary skincare experience.

Innovative equipment - provides information about the skin and predictions on how it may change through time, as well as appropriate treatments depending upon those findings!

High-end technology - Our professional analyzer uses RGB (red + green), UV, and PL (pulse light) technologies along with artificial intelligence to create 3D pixels from opponent light sources. Resultingly, this allows users an unprecedented look at what they're treating.

Patient-Centered Approach - VeraFace Skin Analyzer has the ability to present a personalized and patient-centered treatment plan for every skin condition.

In-depth skin analysis - allows the practitioners to assess the differences in skin types and tailor a specific therapy plan for each individual. Thus, 

Zemits VeraFace Skin Analyzer 

stands out as an indispensable assistant for every skincare professional.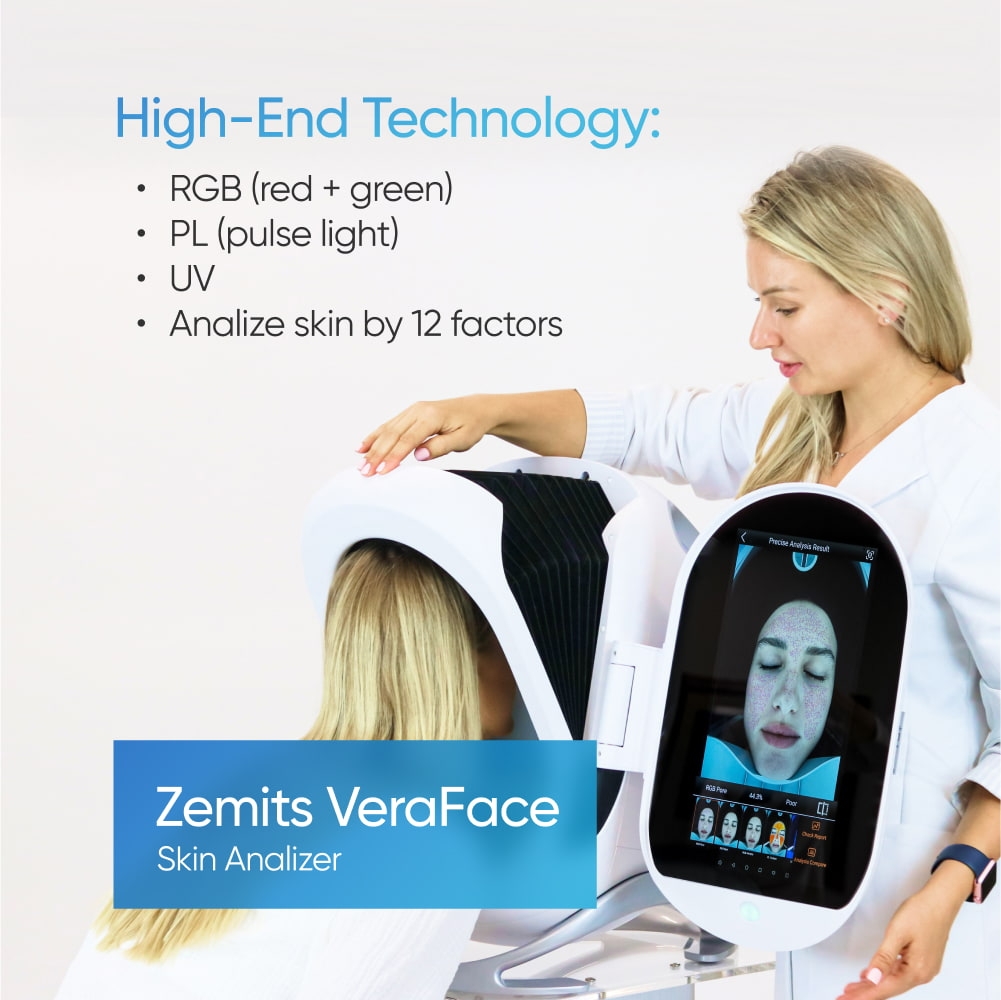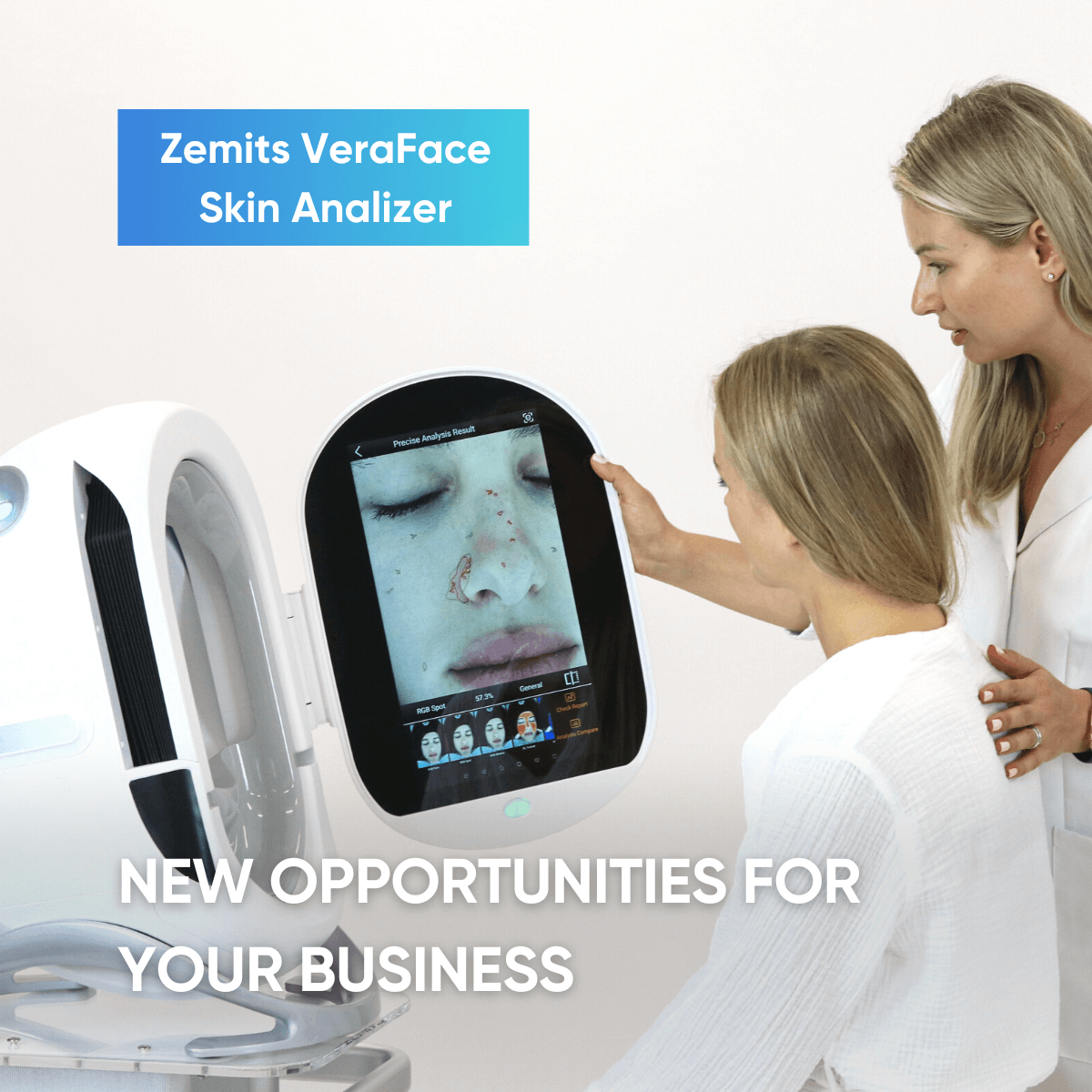 Add this new service to your treatment menu and increase your profits.
The new and advanced

Zemits VeraFace Skin Analyzer

tool provides personalized advice from its extensive library including products suitable for each client based on analysis done via machine learning algorithms. The details give you time-saving strategies. Now you can ensure accuracy in every single step of the skin analysis!
Personalized Reports record easy-to-understand information for use in client education and treatment planning. Reports also serve as a valuable aid for increasing referrals.
BENEFITS
Exclusive

Boosts your sales

 

Advanced

Unique experience

Helps to

stand out amongst your competitors
Advanced Training Program
A-Esthetic's certified educators have 30+ years of experience.
With our combined experience, we have created the most complete and advanced online training course.
You will have completely FREE access to the customized online training course and Q&A session with our educators.
We will provide you with the Certificate of Completion after you successfully complete your training course.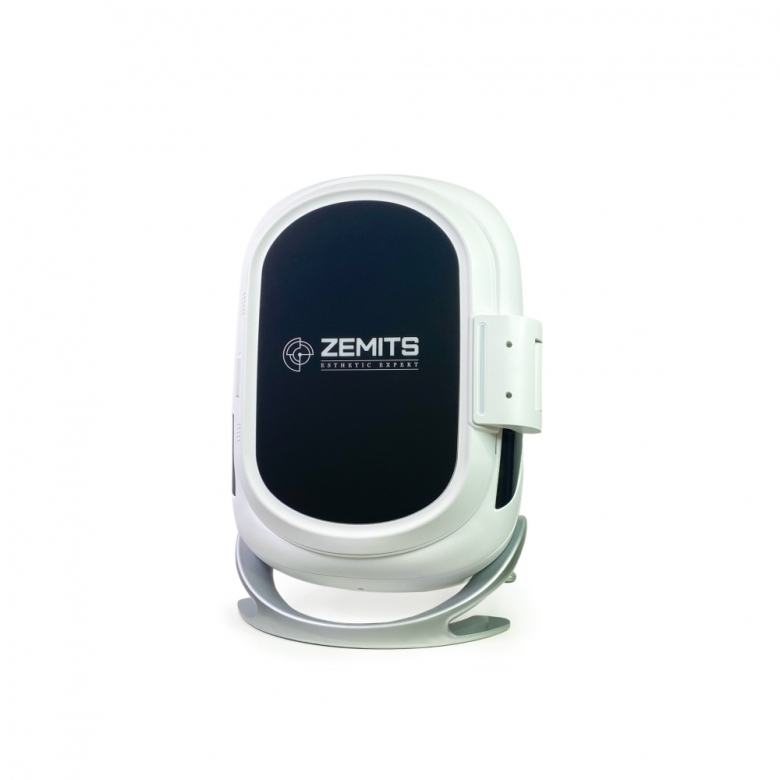 Technical Specifications
Analysis Mode - Finding skin problems combine with reflection spot at different skin colors, finding mild and severe skin condition resepctively by RGB, UV, PL 3 spectrum
Anlysis item - 10 skin analysis photos and 2 skin prediction
Screen Size - 15.6 inch
Language - English, Spanish, Portuguese, Turkish, Vietnamese and other 10 languages
Pixel - 2000 mega
Stroage - 64GB+external 32GB SD card
Material - Fireproof ABS
RAM - 4G
Analysis speed - 20 seconds
Function - skin analysis, products auto-recommendation, advertisment management, Clouding sharing, unified management for clients' files.
Extra Functions - Hyper link on report of products, Cloud report sharings, product relationship, standard value settings on Cloud, Brand Invite
Dimension - 28.7L X 22W X 19.7H
Weight - 33 lb
Zemits Clients
More info ›
All products at www.advance-esthetic.us website are intended for cosmetic use.
All products at www.advance-esthetic.us website are not intended to treat or diagnose any medical conditions.
Fast shipping
Guaranteed quality of aesthetic equipment
Service
Wide range of products
Zemits VeraFace Skin Analyzer System
19%
Free shipping
Callback
Write your details and our managers in the near future will contact you