We speak English Hablamos Español Falamos portugues Мы говорим по-русски
Showroom Visits by Appointment Only
---
Zemits VividVizo Magnifier LED Head Attachment
17%
---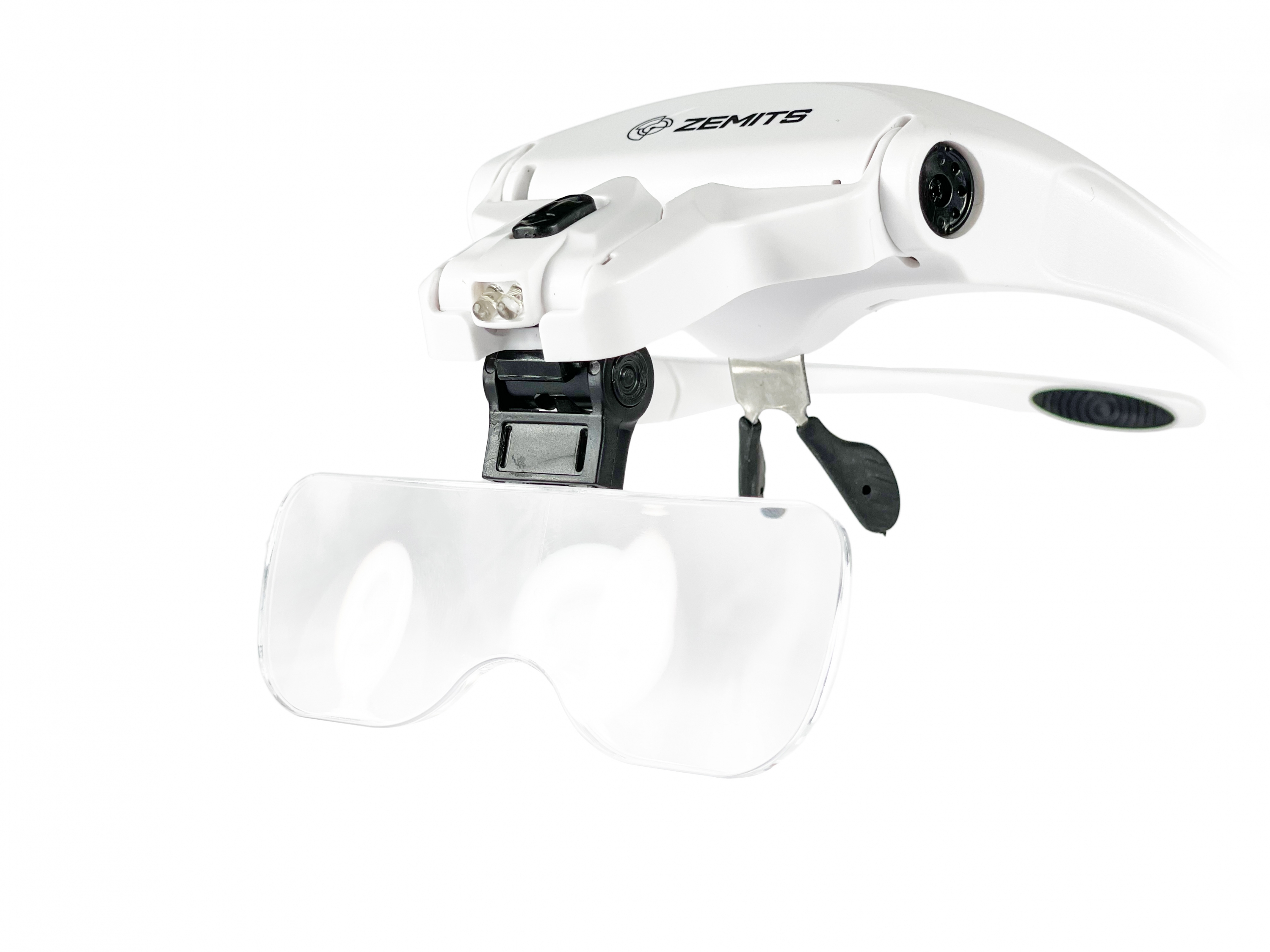 Zemits VividVizo is a professional tool that is used by skincare specialists for up close and hands free skin analyze using one of the specific magnifying lenses and focused and bright LED light.
Zemits VividVizo comes in set with interchangeable lenses in the protective case, built-in bright white LED illumination, detachable elastic headband.
Light source is adjustable and swivels in 45° for better vision.
---
The 1X to 2.5X magnifying lenses are ideal for hands free detailed applications, while the 3.5X lens is perfect for more precise operations.
Comes with a detachable head strap. The arms of the glasses can be removed to attach the head strap to the lenses.
Can be used by estheticians, injectors, nurses, doctors, etc.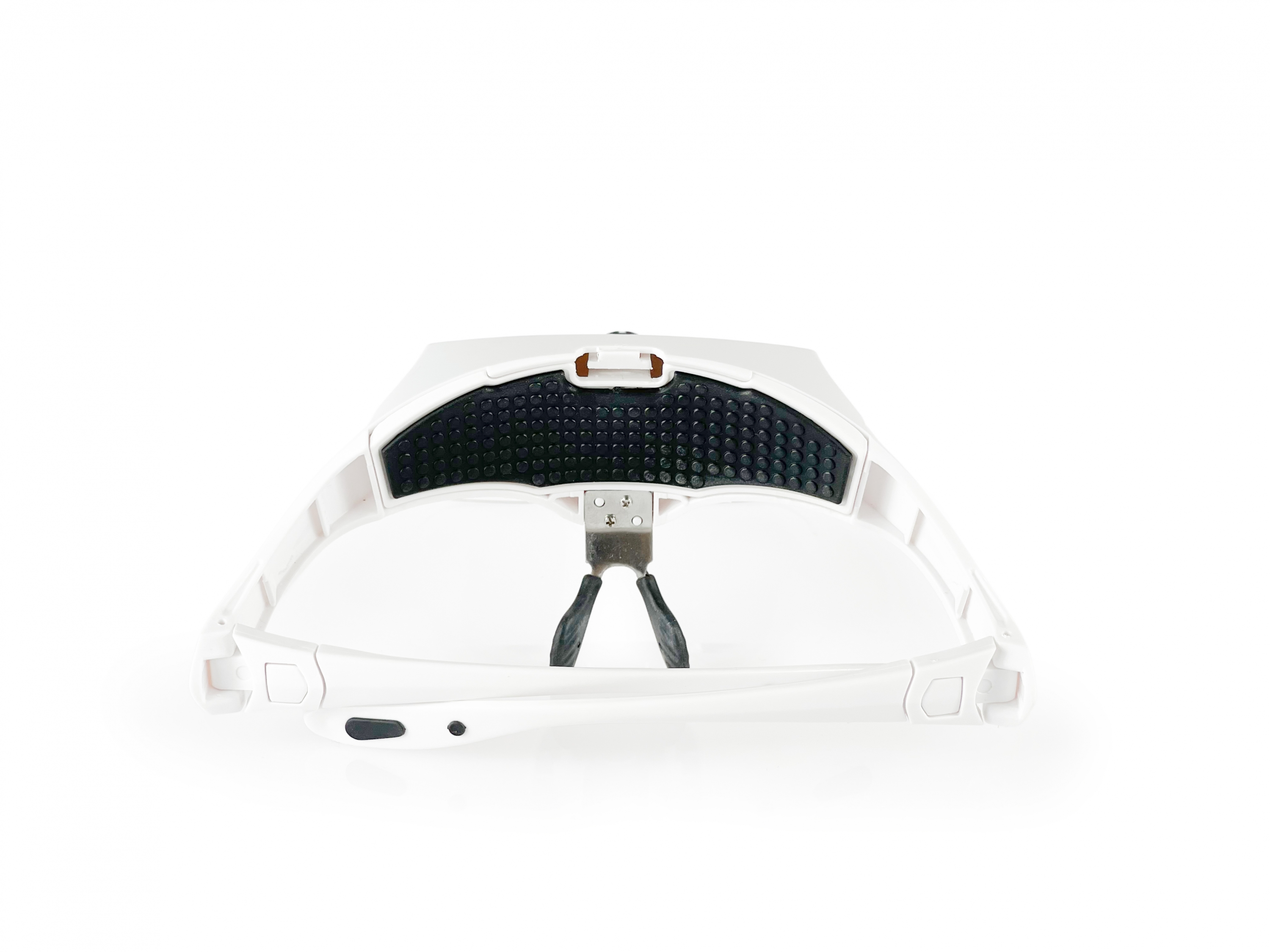 ---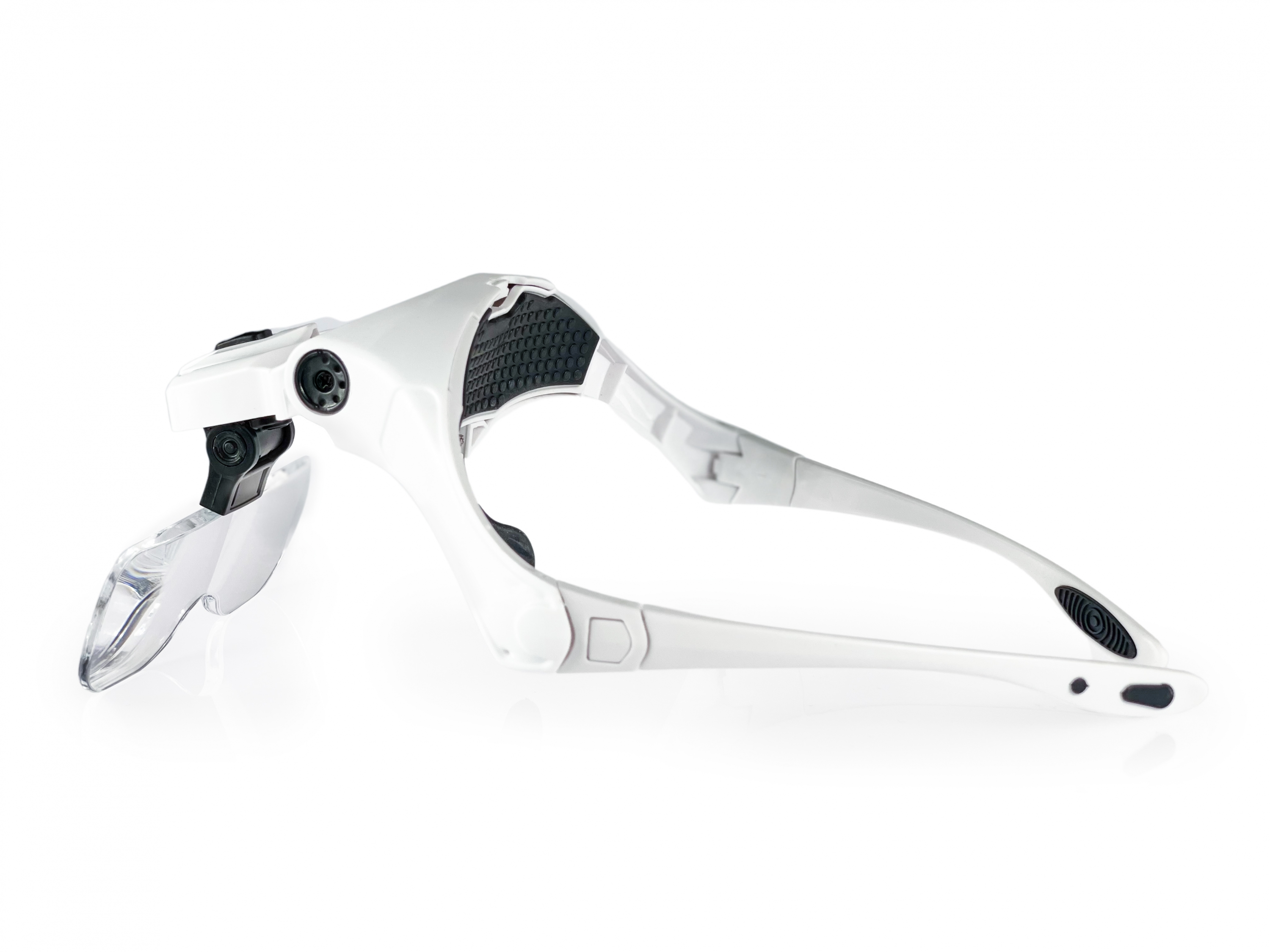 Features & Specifications
5 magnification lenses: 1X, 1.5X, 2.0X, 2.5X, 3.5X

Dimensions: 9.5" x 5.75" x 3.75"

Weight: 4.0 oz

Lens weight: .45 – .6 oz

Headband weight: .4 oz

Power: 3 AAA batteries

Cordless, battery powered

Light swivels 45°

Additional detachable elastic headband
---
All products at www.advance-esthetic.us website are intended for cosmetic use.
All products at www.advance-esthetic.us website are not intended to treat or diagnose any medical conditions.
Fast shipping
Guaranteed quality of aesthetic equipment
Service
Wide range of products
---
Zemits VividVizo Magnifier LED Head Attachment
17%
---
Callback
Write your details and our managers in the near future will contact you