We speak English Hablamos Español Falamos portugues Мы говорим по-русски
Showroom Visits by Appointment Only
---
Zemits Clients
More info ›
Zemits WaveRestore 2.0 ShockWave Therapy
17%
---
Zemits WaveRestore is an advanced percussion massage therapy device.
Disclaimer
This esthetic device is intended for cosmetic use only. This esthetic device is not intended to be used to treat or diagnose any medical condition.
This esthetic device is intended to be used by estheticians and skincare providers. This esthetic device is not intended to be used by doctors or healthcare providers.
This esthetic device is not intended to be used in medical nor surgical purposes. This esthetic device does not affect the structure of deep skin tissues.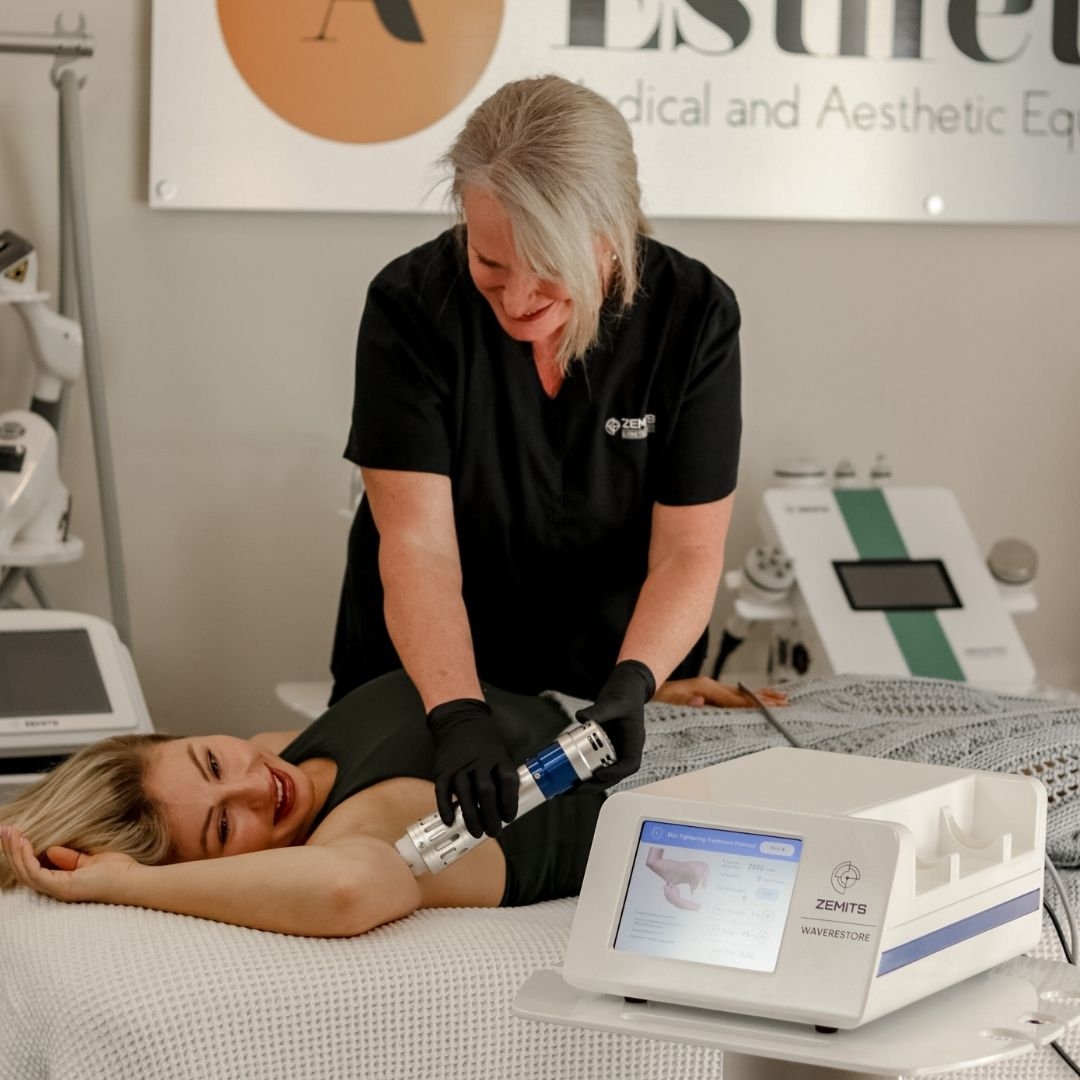 Meet the Zemits WaveRestore 2.0 percussion therapy system, a professional aesthetic equipment designed for body contouring and aesthetic treatments.
Zemits WaveRestore helps to reduce cellulite and improve body tone and lymphatic health.
---
Aesthetic shockwave therapy is a non-surgical approach designed for the treatment of aesthetic skin issues, such as cellulite, saggy skin, oedema, fat deposits.
The therapy employs a special set of acoustic pressure waves that are sent through the skin and focused on the cellulite connective tissue that needs to be reduced.
It helps to boost metabolism, improves blood circulation, and speeds up the healing process.
As a result, injured tissues are able to heal and regenerate.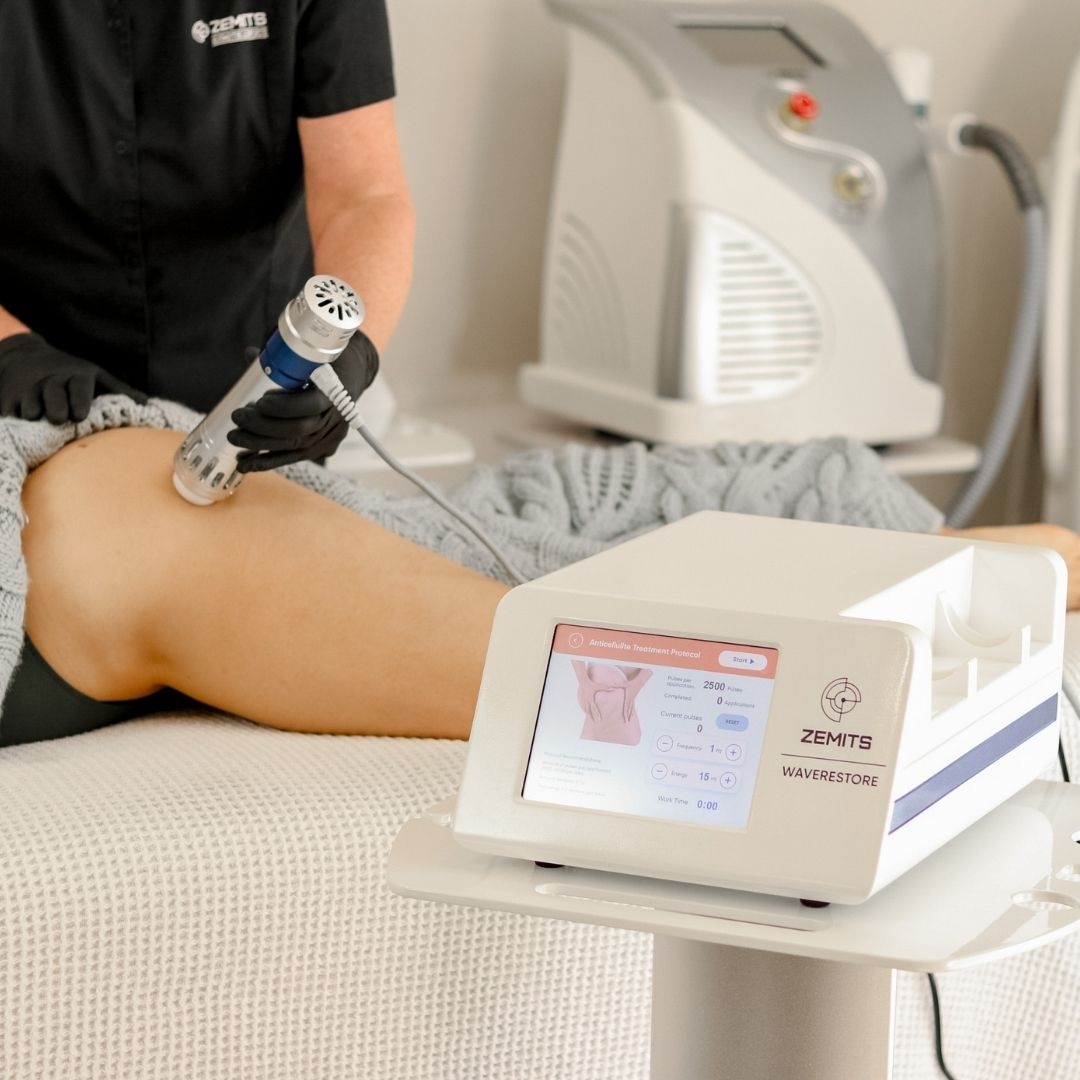 ---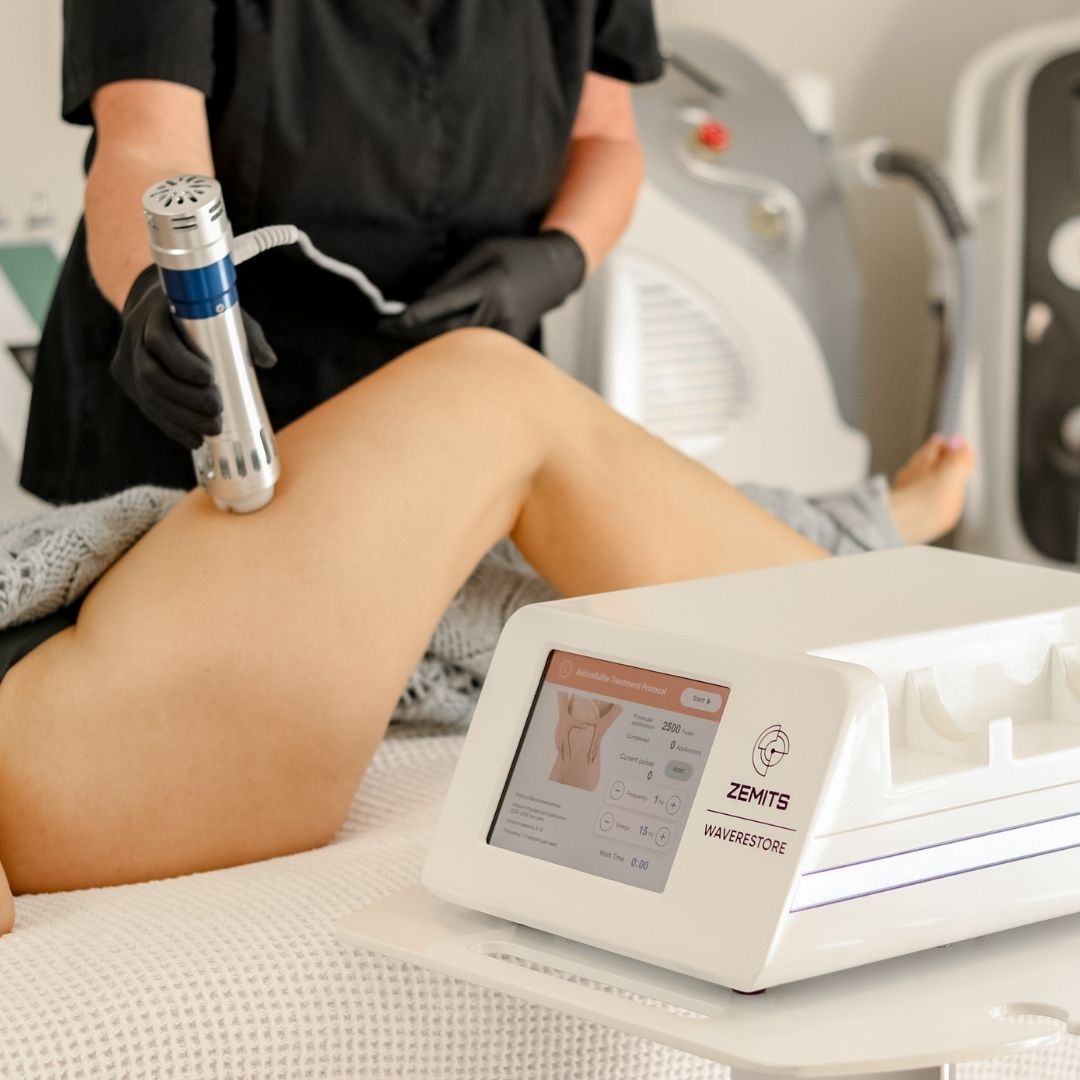 1. It can be used to treat a wide range of unwanted conditions.
Waverestore has been shown to be successful in the treatment of the variety of skin issues.

Waverestore therapy, when focused into the cellulite and aim to achieve slimming goals.

2. It's a Non-Invasive Alternative to more agressive treatments
Waverestore therapy helps to improve skin tone and reduce cellulite dimples.

3. Downtime is limited.
This procedure requires no anesthetic and takes about 30 minutes or less.
---
Benefits of the Zemits WaveRestore 2.0
No downtime

No need for numbing the treatment area
Non-intrusive treatment

No skincare consumables - performed over dry skin
Fast treatment: 20 minutes each session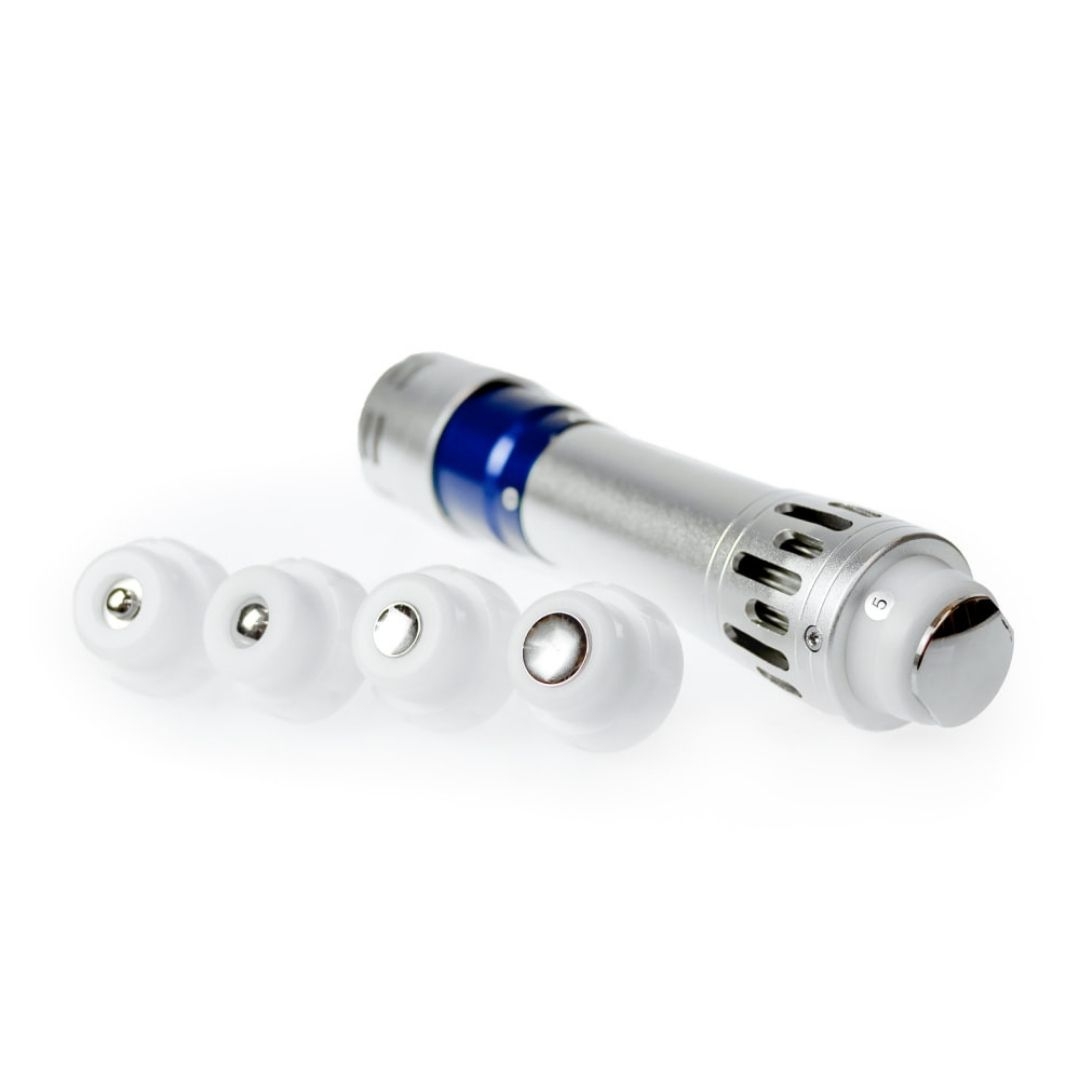 ---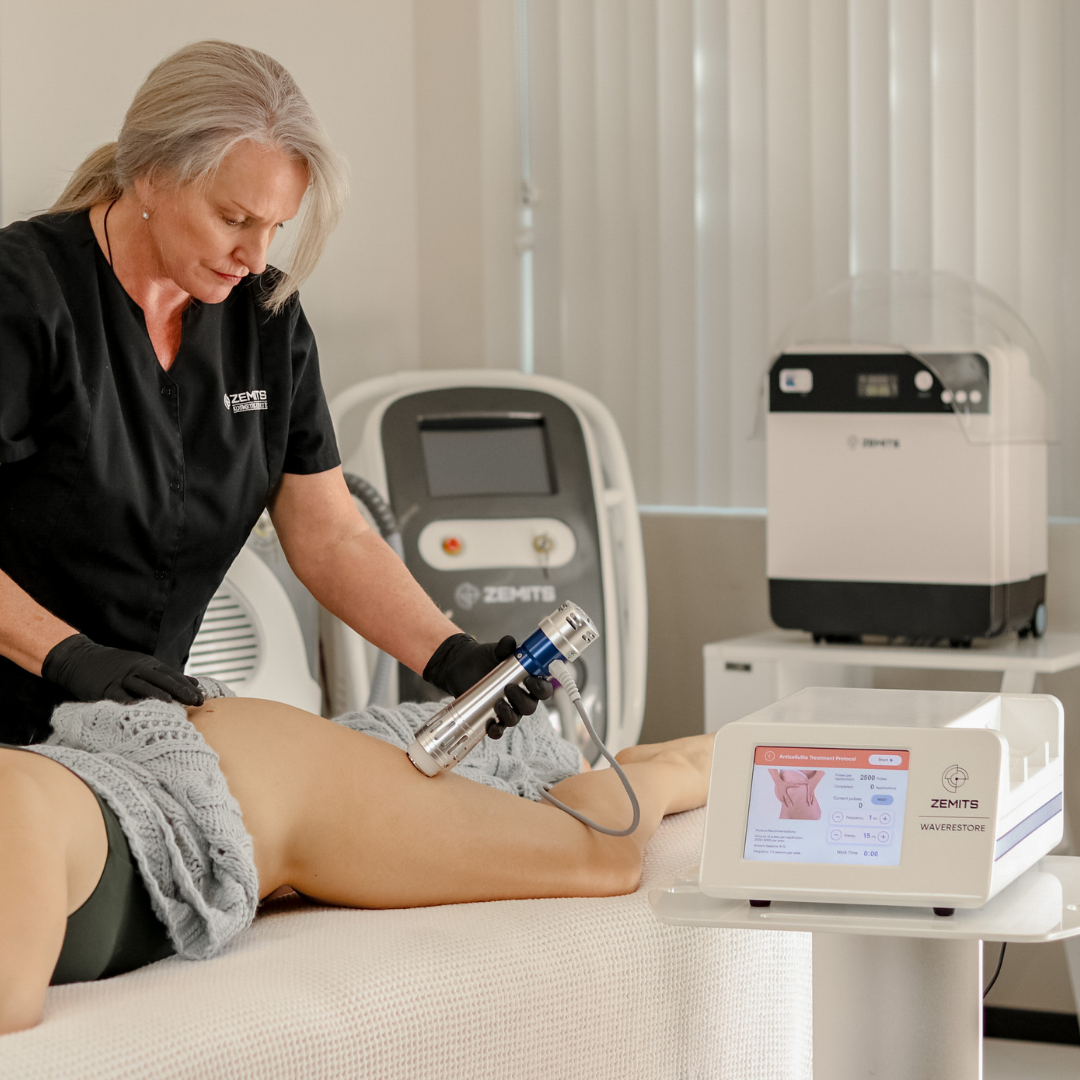 Skin Concerns that Can Be Addressed:
Cellulite
Local fat deposits

Saggy skin on arms and thighs
Poor lymphatic circulation
---
The Science
The Zemits WaveRestore 2.0 percussion therapy method generates focused percussion vibrations.
Waverestore helps to increase local blood flow and enhance the production of new collagen fibers, resulting in skin tightening and cellulite reduction.
This intense and focused percussion also helps to reduce signs of cellulite and helps to reduce fatty deposits.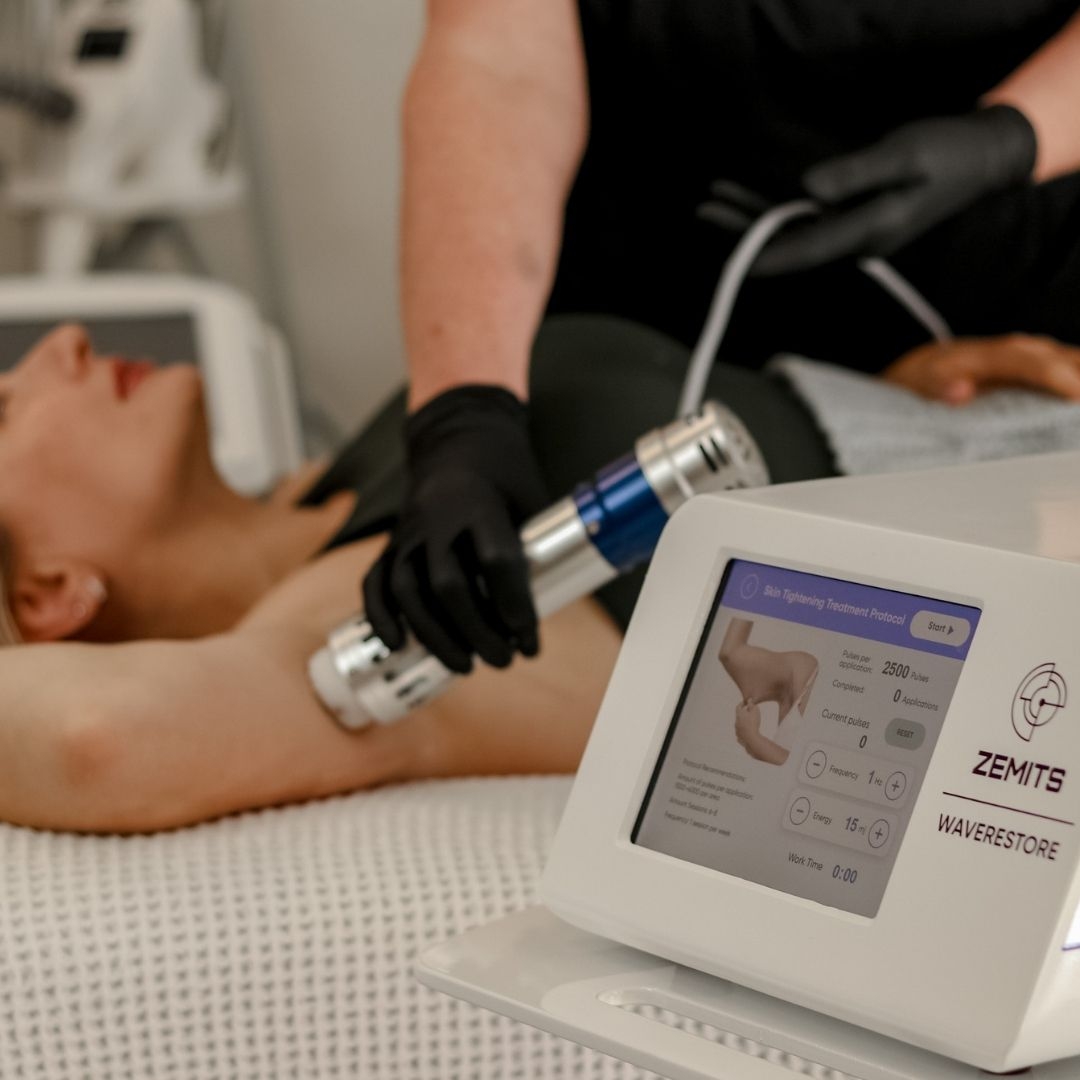 ---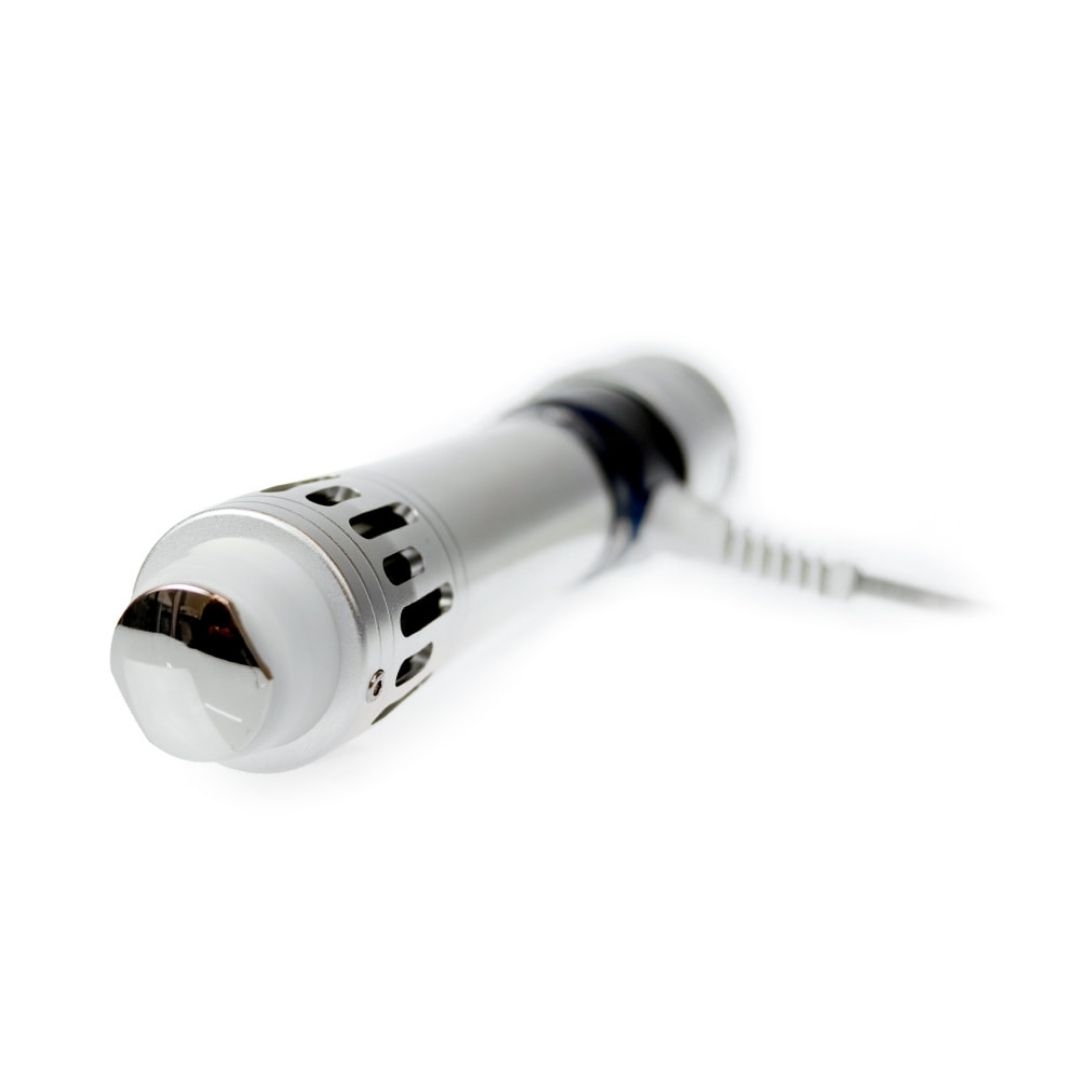 Zemits WaveRestore 2.0 has an integrated cooling system to ensure that it can process for lengthy periods of time without overheating. This one-of-a-kind characteristic ensures a long-time service life.

During a shock wave therapy session, the average number of strokes per location is about 2,000 per area.
A majority of clients require 3 to 6 sessions of therapy, 1 time per week. 



---
Technical Specifications
Frequency

1-21Hz

Power Level/

Energy

60 to 185 mJ/

1.0 bar- 4.0 bar

Output

110V/50HZ

Power consumption

<250W

Heads

5
Zemits Providers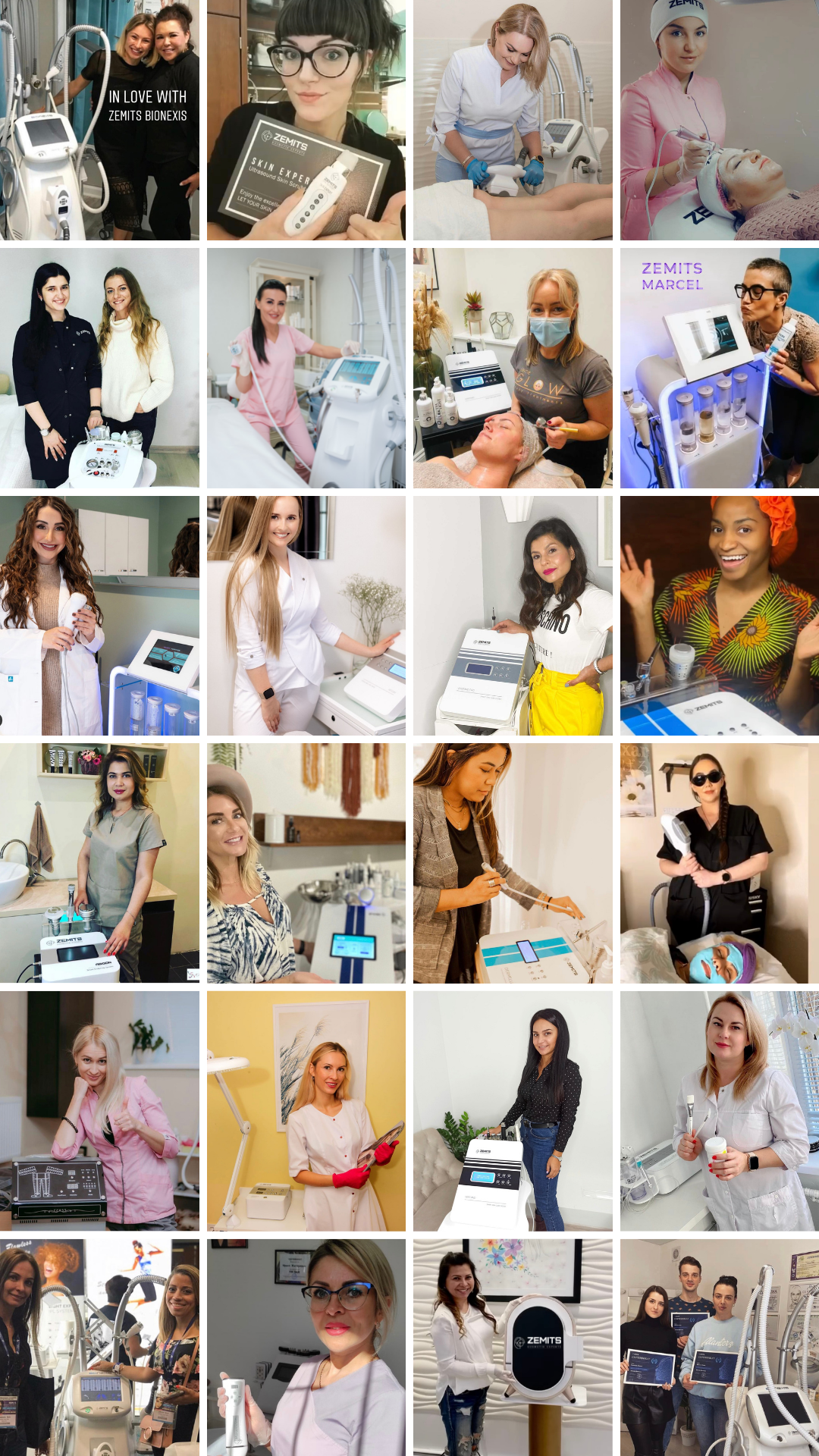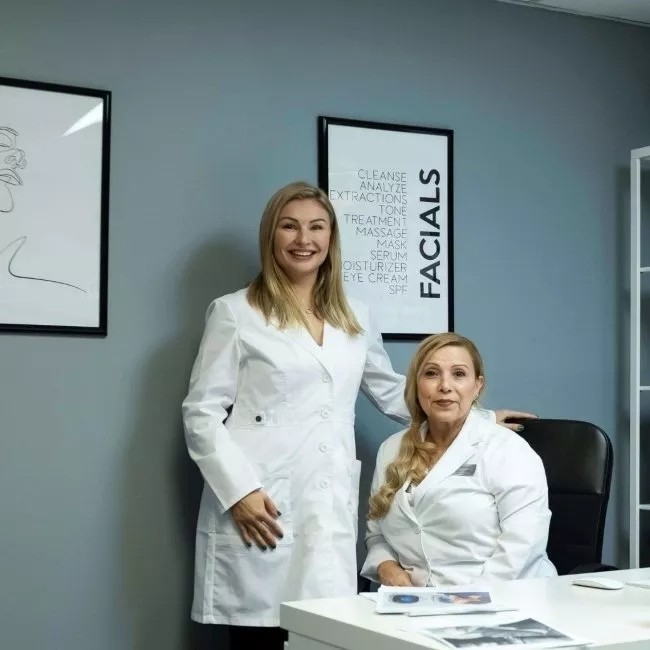 Advanced Training Program
A-Esthetic's certified educators have 30+ years of experience.
With our combined experience, we have created the most complete and advanced online training course for Zemits.
You will have completely FREE access to the customized online training course and Q&A session with our educators.
We will provide you with the Certificate of Completion after you successfully complete your training course.
---
Zemits Clients
More info ›
All products at www.advance-esthetic.us website are intended for cosmetic use.
All products at www.advance-esthetic.us website are not intended to treat or diagnose any medical conditions.
Fast shipping
Guaranteed quality of aesthetic equipment
Service
Wide range of products
---
Zemits WaveRestore 2.0 ShockWave Therapy
17%
---
Callback
Write your details and our managers in the near future will contact you