We speak English Hablamos Español Falamos portugues Мы говорим по-русски
Showroom Visits by Appointment Only
Exclusive distributor of Zemits in the US
Worldwide Shipping
---
Zemits Verstand Pro Full-Feature Facial System
Specials for Licensed Pros
Watch the video with Zemits Verstand Pro
Disclaimer
This esthetic device is intended for cosmetic use only. This esthetic device is not intended to be used to treat or diagnose any medical condition.
This esthetic device is intended to be used by estheticians and skincare providers. This esthetic device is not intended to be used by doctors or healthcare providers.
This esthetic device is not intended to be used in medical nor surgical purposes. This esthetic device does not affect the structure of deep skin tissues.
Zemits Verstand Pro Accessories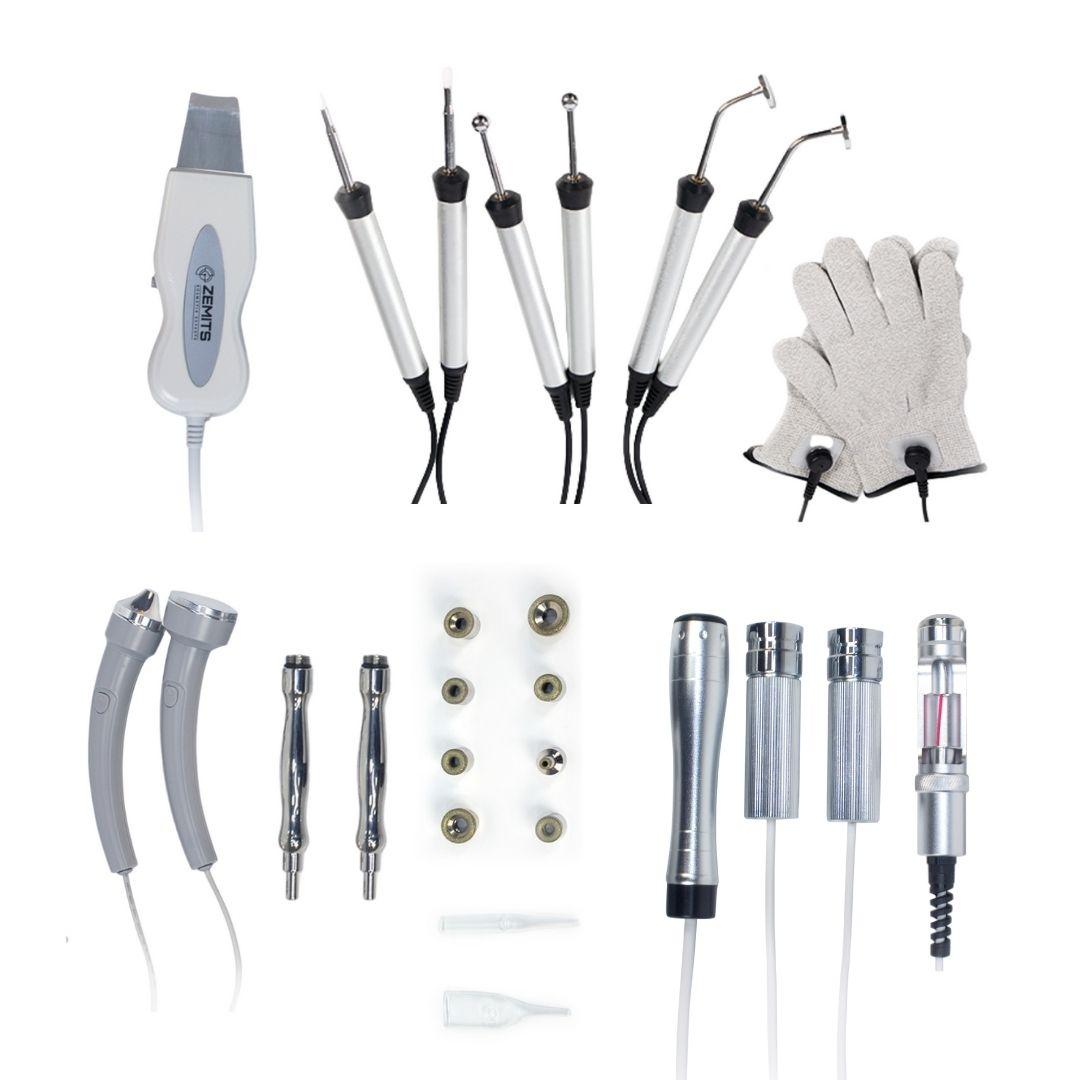 The state-of-art Zemits Technology is a unique synergy of deep knowledge and passion for skincare and beauty. Zemits Verstand Pro is a part of the legendary Full-Feature Aesthetic Systems line. The Zemits Verstand pro is a cutting-edge full-featured platform of the most advanced and effective treatments.
The Zemits Verstand Pro combines the most advanced aesthetic technologies:
RadioFrequency

Diamond Microdermabrasion

Ultrasound Skin Scrubber

Ultrasound Facial and Body Therapy

Microcurrent Eyes and Lips Therapy

Microcurrent Face and Neck Therapy

Microcurrent Body Therapy

Microcurrent Gloves Massage

No-Needle MesoTherapy

Vacuum Extraction and Massage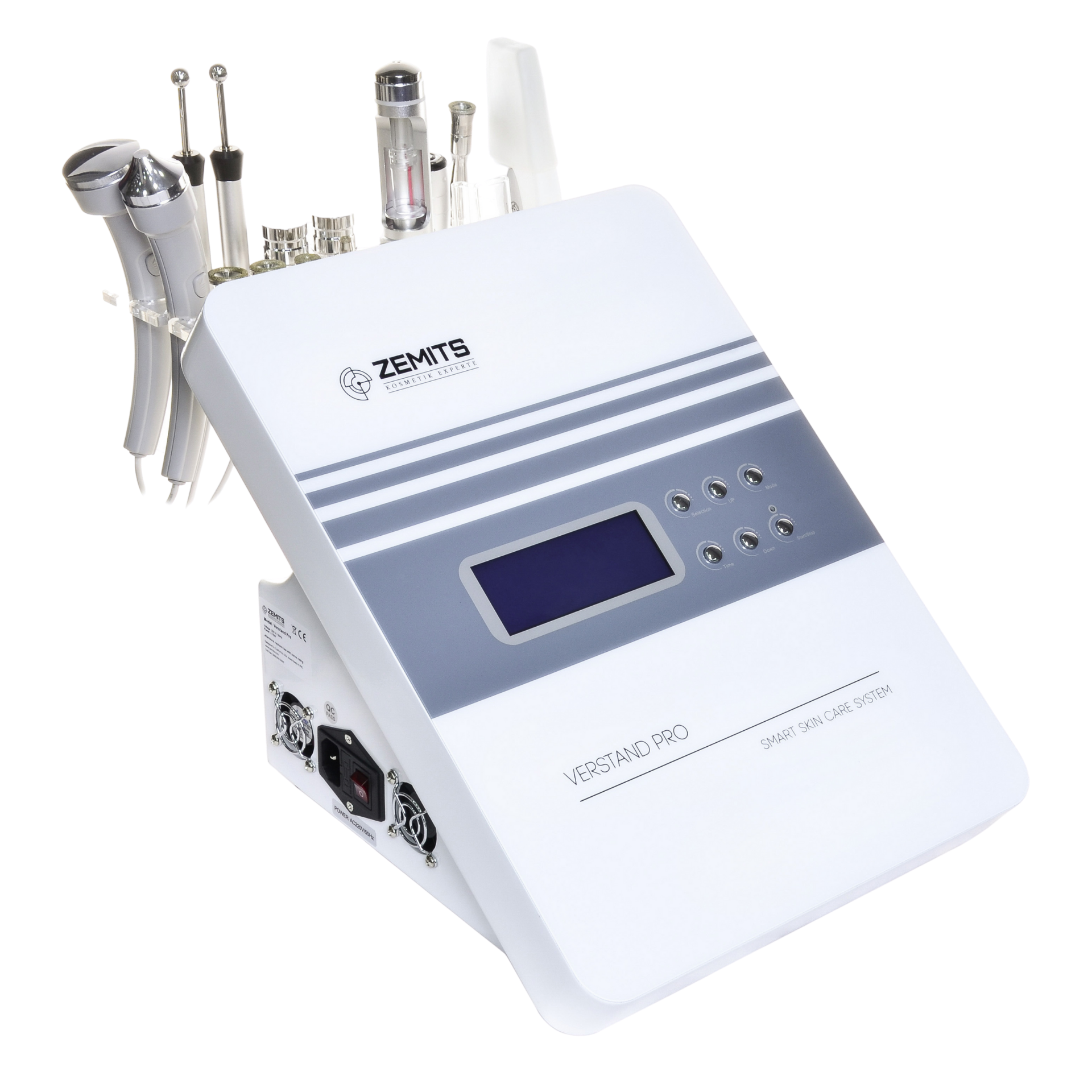 The Zemits Verstand Pro combines the most advanced treatment modalities for unique customized treatment protocols:
Anti-Age Treatment Protocol
Acne-Prone and Oily Skin Treatment Protocol
Skin Whitening Treatment Protocol
Intense therapy for dry and dehydrated skin
Skin Replenishing and Resurfacing Treatment Protocol
Benefits of the the Full-Featured Aesthetic System Zemits Verstand Pro:
Advanced User-Friendly operation with LED- screen
6 of the most popular modalities for effective anti-aging treatments
Microcurrent Gloves for customized skin tightening massage
Three preset protocols for microcurrent skin rejuvenating therapy
Complementary training with experienced and licensed educators
In-House Financing Available
2-Year Warranty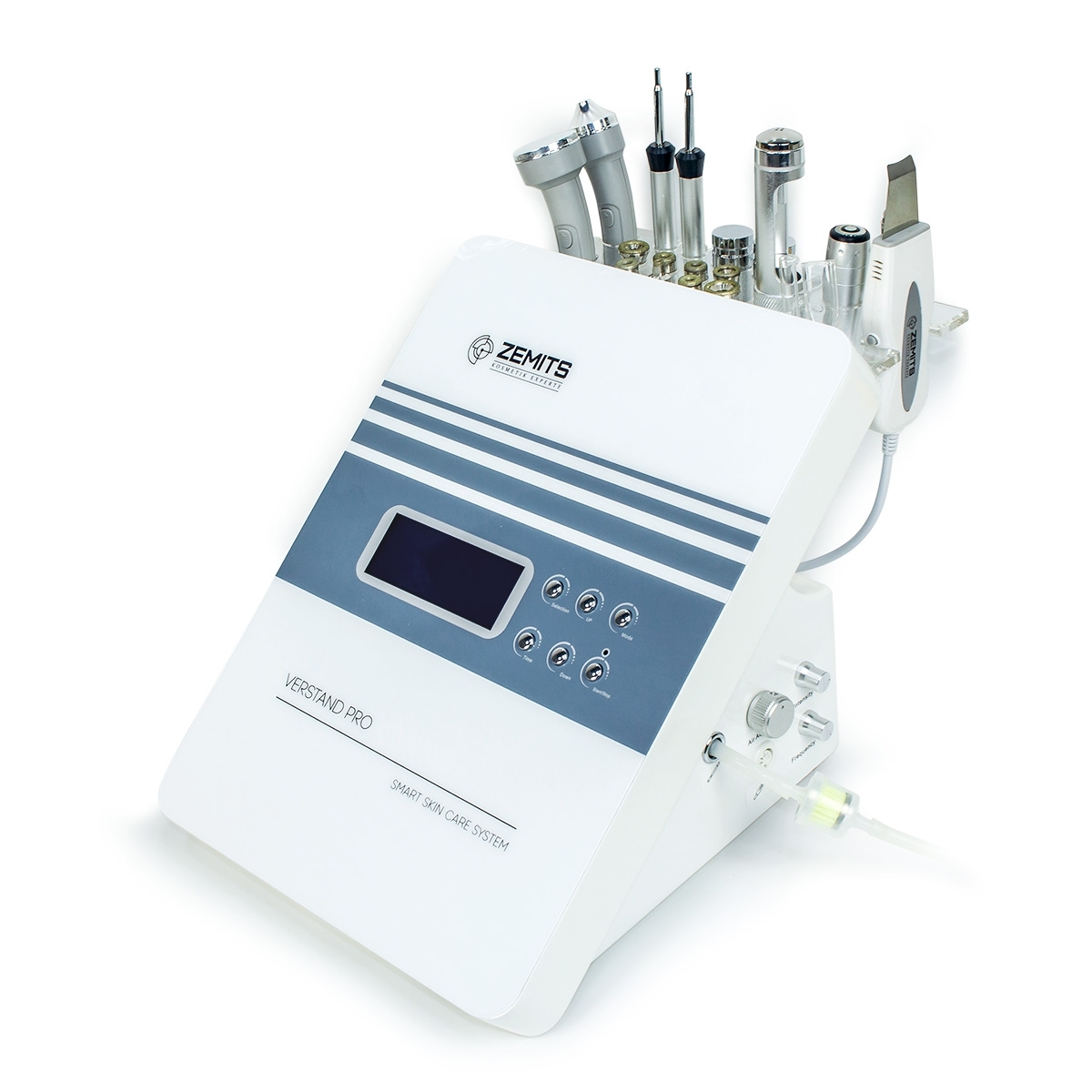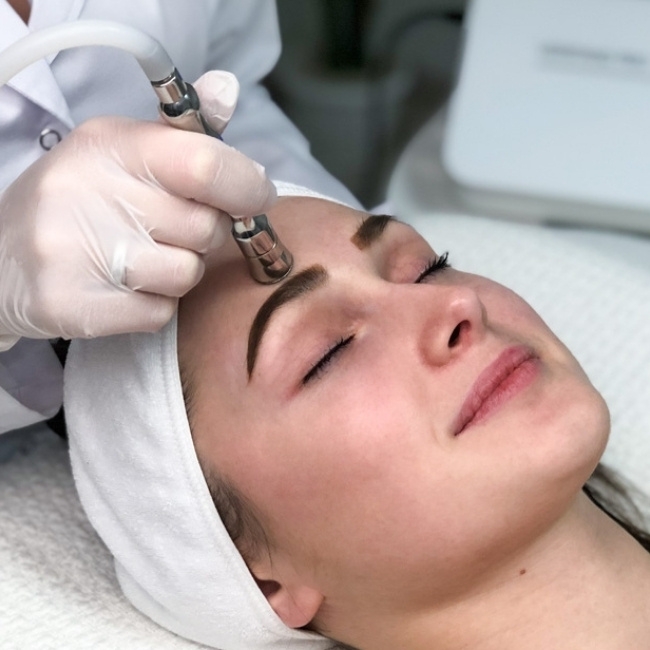 Diamond Microdermabrasion
Zemits Diamond Microdermabrasion helps to:
Increase levels of collagen and elastin production
Plump and resurface the skin
Improve absorption of skincare products
Reveal smoother and healthier skin
Modern user-friendly LED screen control
6 most sought-after features for effective anti-age and care programs
3 modes of microcurrent therapy for different treatment protocols
In-House Financing available
24-month warranty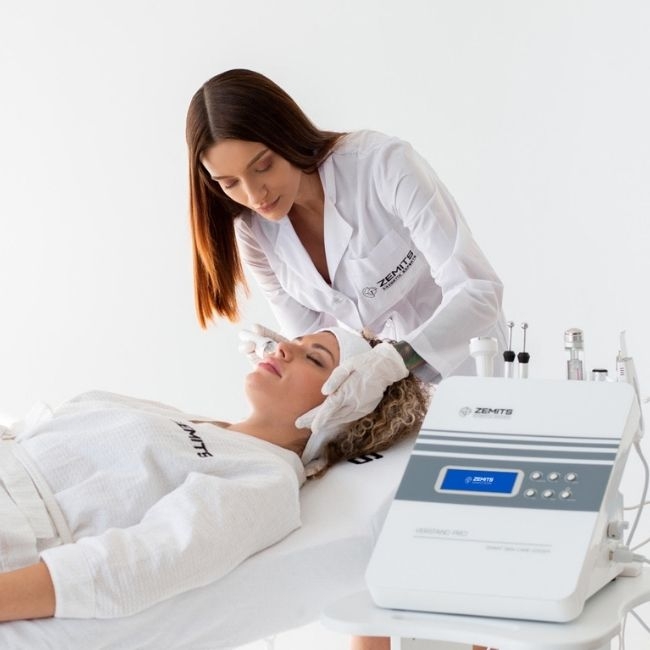 The Zemits diamond microdermabrasion uses a reusable diamond tips to exfoliate the surface of the skin.
With the large variety of sizes and grids of abrasive diamond tips allows the estheticians to get closer to the mouth and the eye area, and perform precise treatments.
The adjustable vacuum suction allows to treat different skin types and control the depths of treatment.
It also allows for a cleaner treatment as there is no crystal spray meaning the machine requires less maintenance.
RadioFrequency Skin Tightening
Zemits RF uses gentle electrical current that helps to increase skin tone and elasticity by temporary increasing local blood circulation, thus helping to improve skin cells metabolism and further production of new collagen.
Zemits RF utilizes safe and superficial current that does not affect or change the structure of the skin tissues, but helps skin to maintain its natural rejuvenation process.
Zemits RF is completely non-invasive and non-aggressive for skin tissues.
Zemits RF is not intended to be used to treat any type skin disease. It is intended to be used by estheticians for cosmetic purposes only.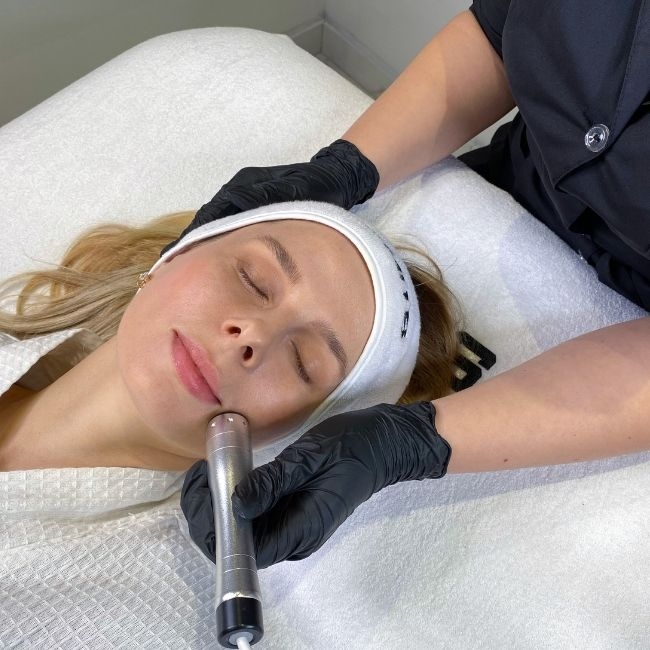 Ultrasound Skin Scrubber Spatula
The Zemits Verstand Pro Ultrasound Skin Scrubber provides a unique skin cleansing and gentle exfoliating experience. Ultrasonic skin scrubbing has become a top trending facial method in recent years. The Zemits Ultrasound Spatula vibrates up to 28,000 times per minute. This rapid vibration vaporizes moisture on the surface of the skin to gently peel away the superficial layer of dead skin and sebum to reveal fresh, healthy, and glowy skin. This treatment is a great painless alternative to classical blackhead reduction.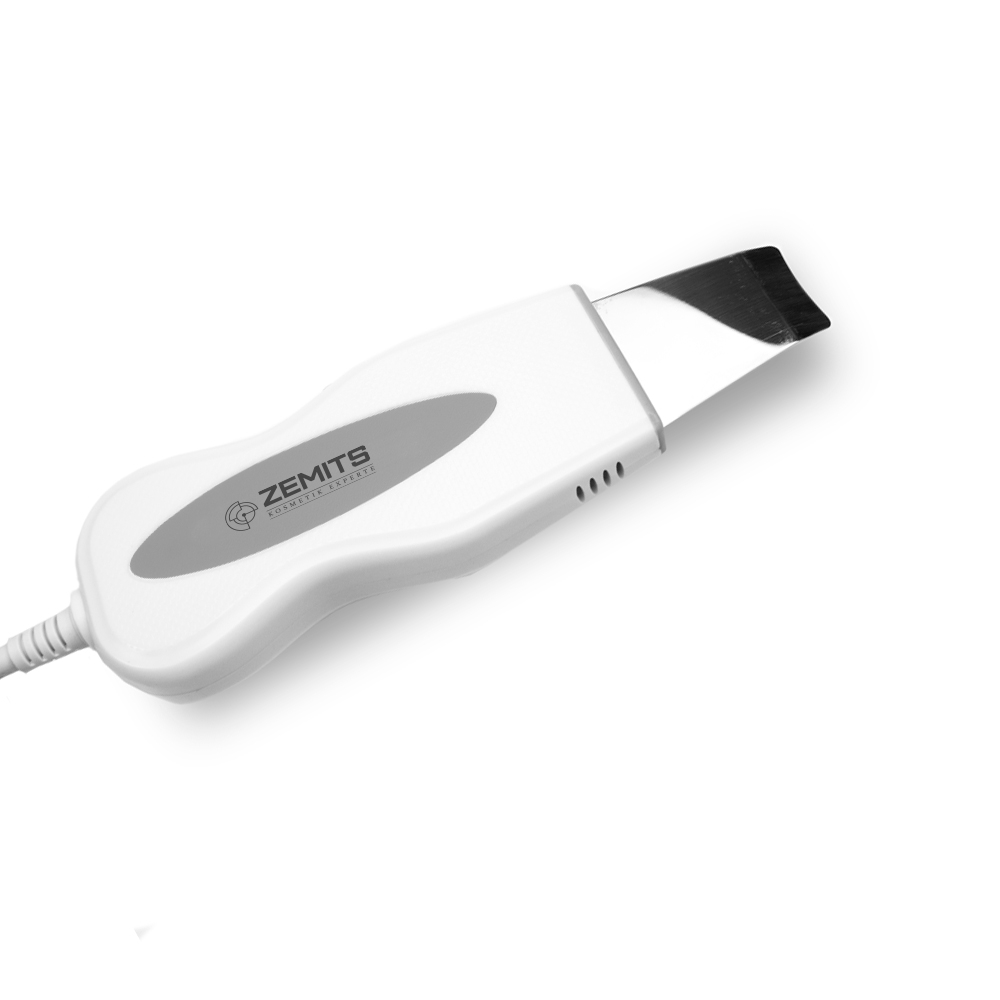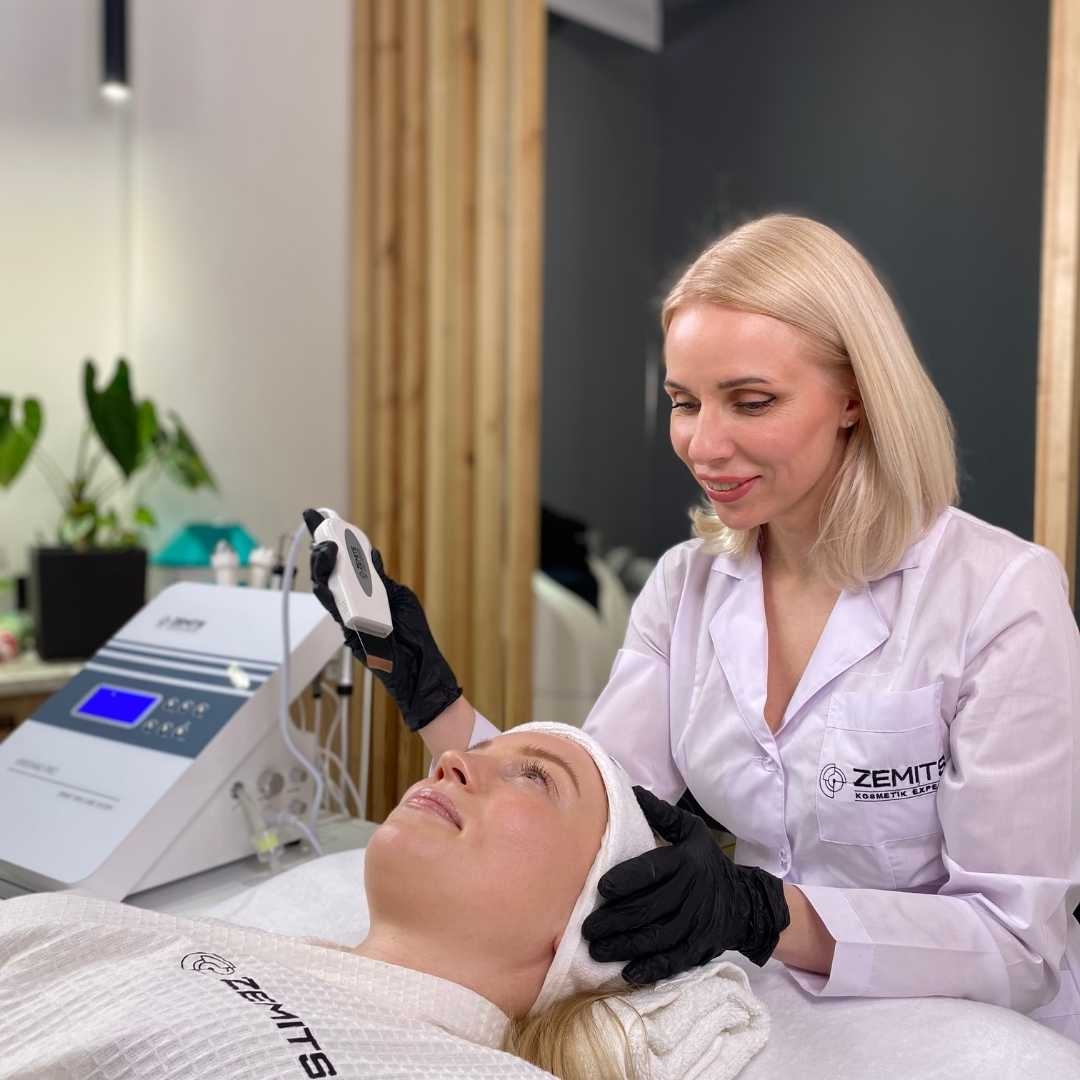 The result of the Zemits Verstand Pro Ultrasound Spatula:
Refined pores and fewer blackheads
Hydrated and firmed skin
Deep skin hydration
Natural glowy finish post-treatment
Improved skin elasticity
Improved overall skin tone
Unclogged pores and reduced blackheads
Improved scars and stretch marks
Ultrasound Exfoliation is performed with one of the two Z-Hydro Serums to deliver deeper exfoliation and more effective extractions of the soften sebum.
Vacuum Extractions and Lymphatic Massage
The vacuum extractions with Zemits Verstand Pro provides comfortable and deep pore cleansing, powered by adjustable vacuum suction through a clear glass tube. This allows us to remove sebum from pores and extract blackheads leaving skin visibly cleaner.
By applying light vacuum suction intensity and following the lymphatic drainage directions you will be able to perform comfortable and effective facial massage.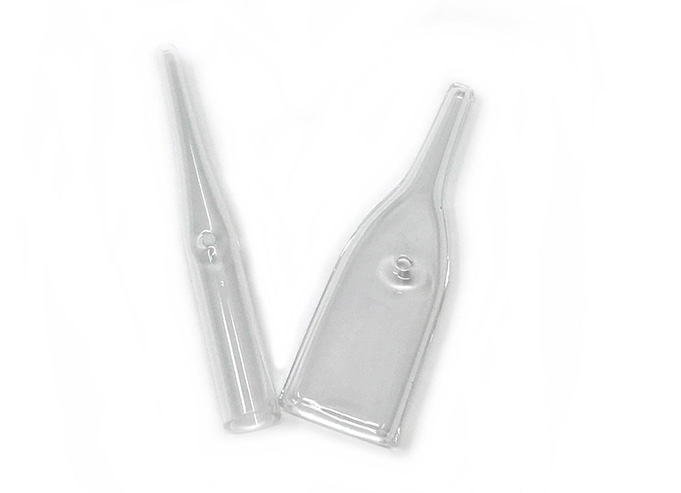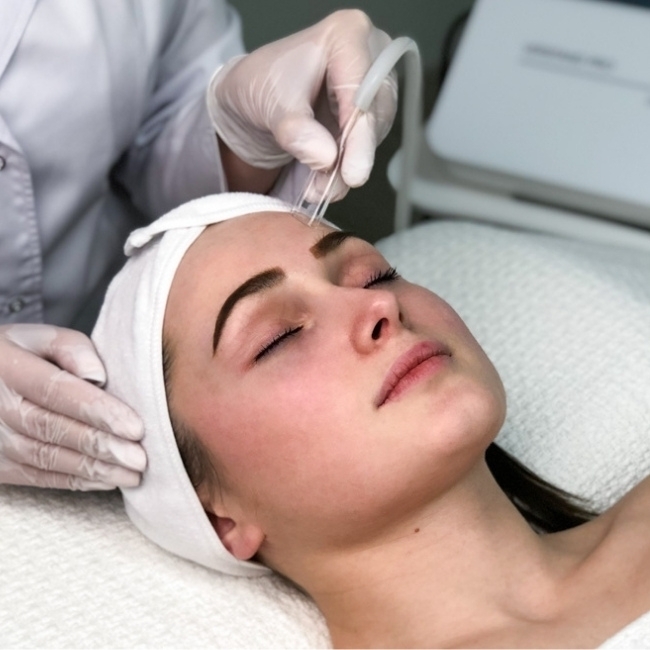 Benefits of Zemits Verstand Pro Vacuum Therapy:
Cleaner pores
Fewer blackheads
Improved blood and lymphatic circulation
Reduced puffiness and edema
Toned jawline area
Lifted eyebrows
Reduced dark circles around eyes
Microcurrent Therapy
Zemits Verstand Pro has a full set of professional Microcurrent applicators:
Disk Probes for face and neck
Globe Probes for face and eye area
Q-Tips for sensitive skin
Dynamic Gloves for advanced combined manual and microcurrent massage
Precise Treatment for All Signs of Aging with Microcurrent
Zemits Verstand Pro uses gentle and safe microcurrent technology, which aims to tone the skin. Gentle microcurrent waves enable to tone the skin. The Zemits Microcurrentunique combination of specific waveforms with ultra delicate electrical impulses of low frequencies work in perfect harmony with the skin, helping to tone and rejuvenate the skin.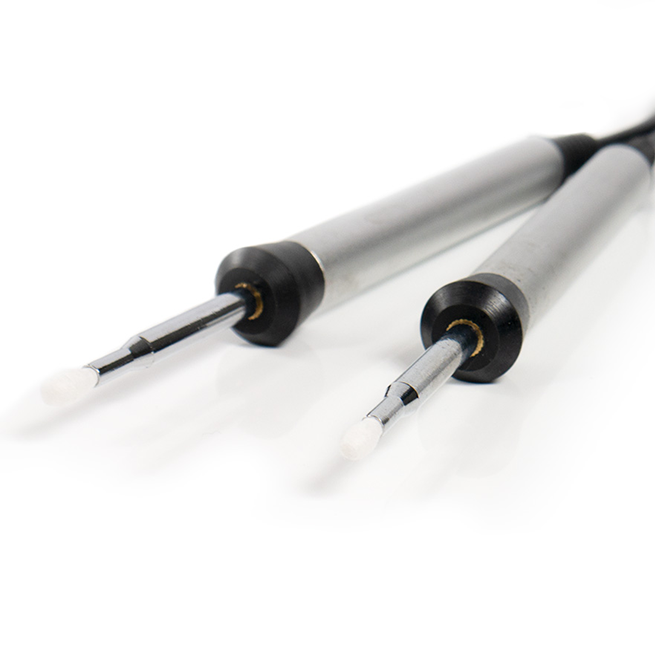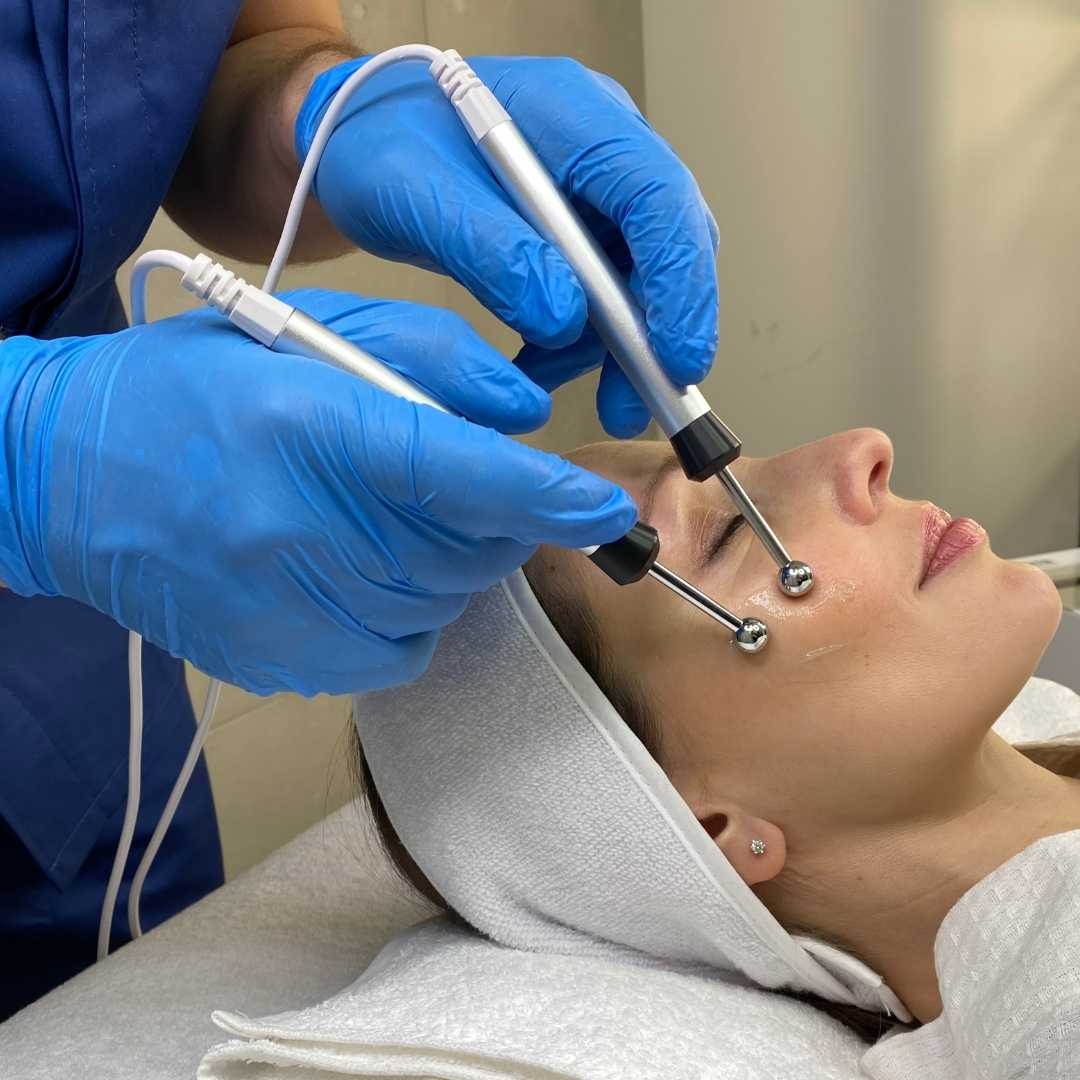 Microcurrent sessions help to:
improve skin tone and diminished signs of skin sagging
improve skin hydration, and healthy more even skin color
diminish appearance of fine lines and wrinkles
reduce puffiness and oedema signs
Microcurrent treatment helps to achieve:
Smoother skin
Tightened facial contours
Improved oxygenation of tissue and skin
Reduced puffiness
Improved muscle tone
Overall skin appearance improvement
Improved skin color and tone
Diminished dark circles and puffiness around the eyes
Zemits Verstand Pro Microcurrent Therapy is performed with:
Zemits Firming Genius Collagen Boosting Peptide Gel
Zemits Insta Revival Deep Hydrating Facial Mask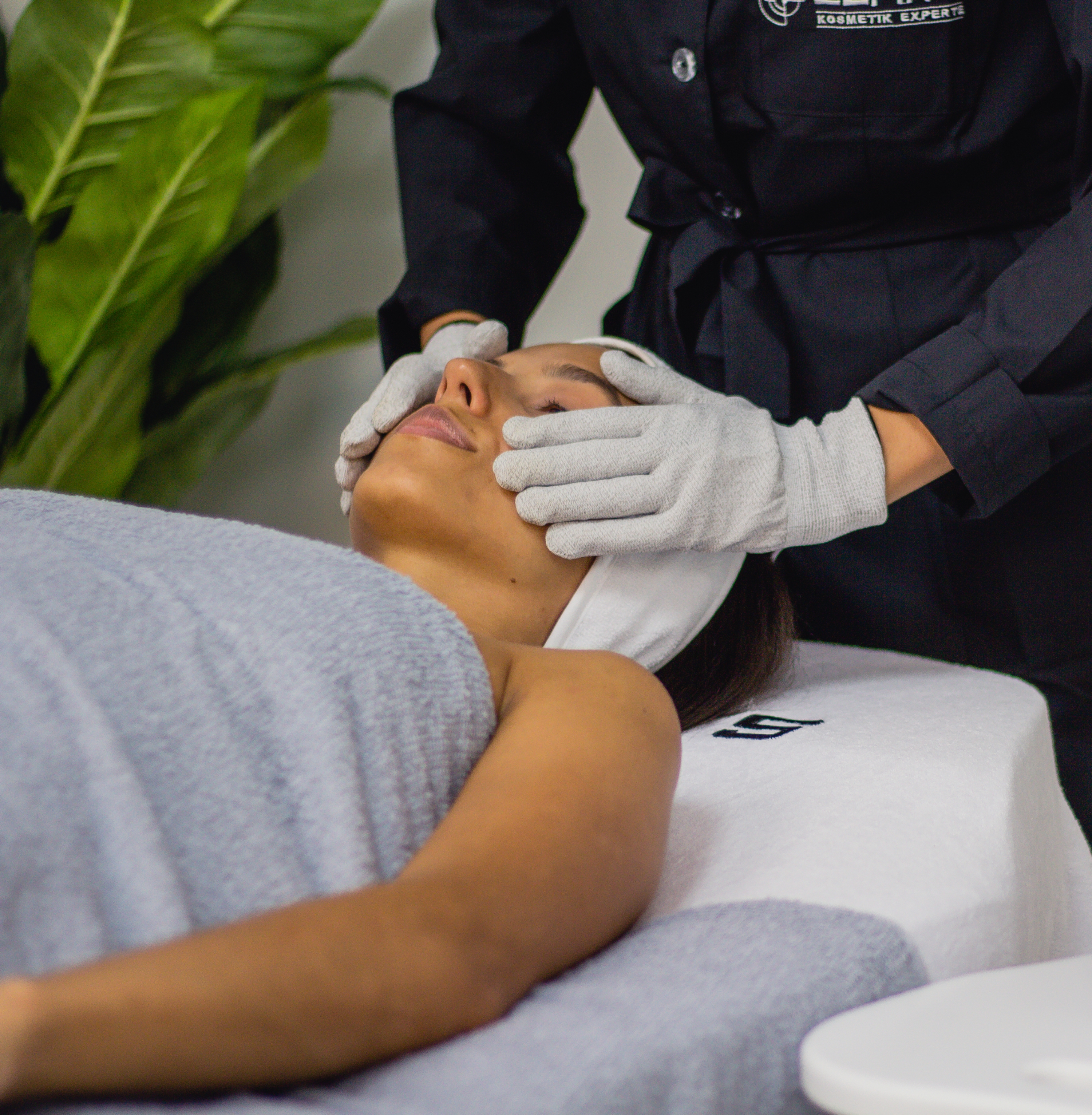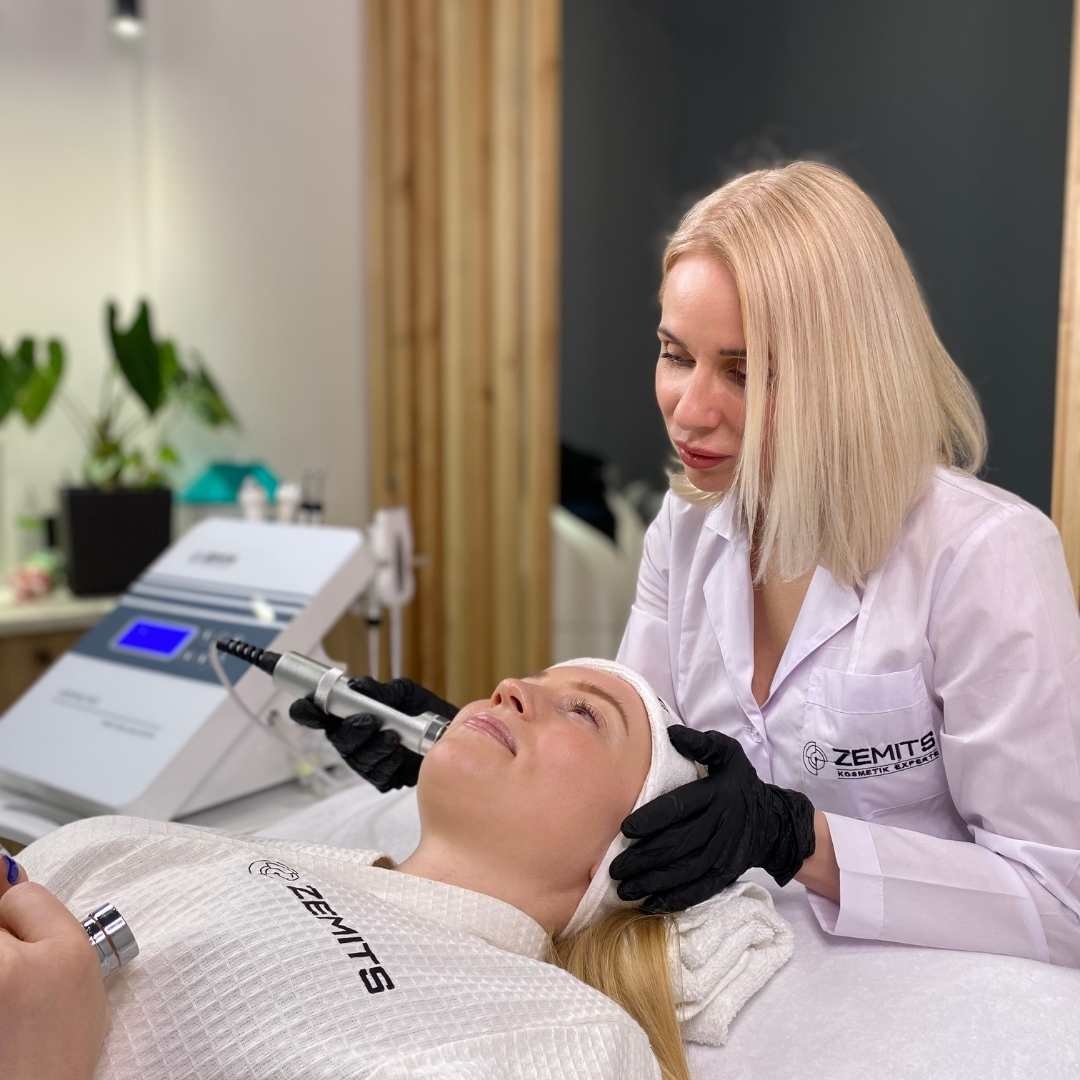 No-Needle MesoTherapy
This advanced, results-driven infusion therapy allows optimal product absorption into the skin.
Zemits MesoTherapy uses its special frequency of electrical pulses to hydrate the skin.
This treatment helps to increase local blood flow and helps to enhance the production of natural collagen and elastin fibers, thus improving skin condition and bringing back the healthy glow.
This comfortable treatment can be performed as a complete facial, which may take about 15-20 minutes per facial area. Or as a part of the customized facial protocol with the precise treatment of the skin concerns, where it can last about 10-15 minutes.
Ultrasound Facial
Ultrasound gentle vibrations enable the infusion of the serums and intense improvement of local blood and lymphatic circulation. This comfortable treatment delivers targeted energizing and stimulating effects to the skin, helping to reduce dark circles around eyes, diminish depth of fine lines and wrinkles, reduce puffiness and dullness of the skin.
It results in:
Increased blood and lymph circulation
Reduction of puffiness and visible face lifting
Skin whitening
Skin nourishing and hydration
Naturally stimulated collagen and elastin recovery
Check out the results after Zemits Verstand Pro Facial: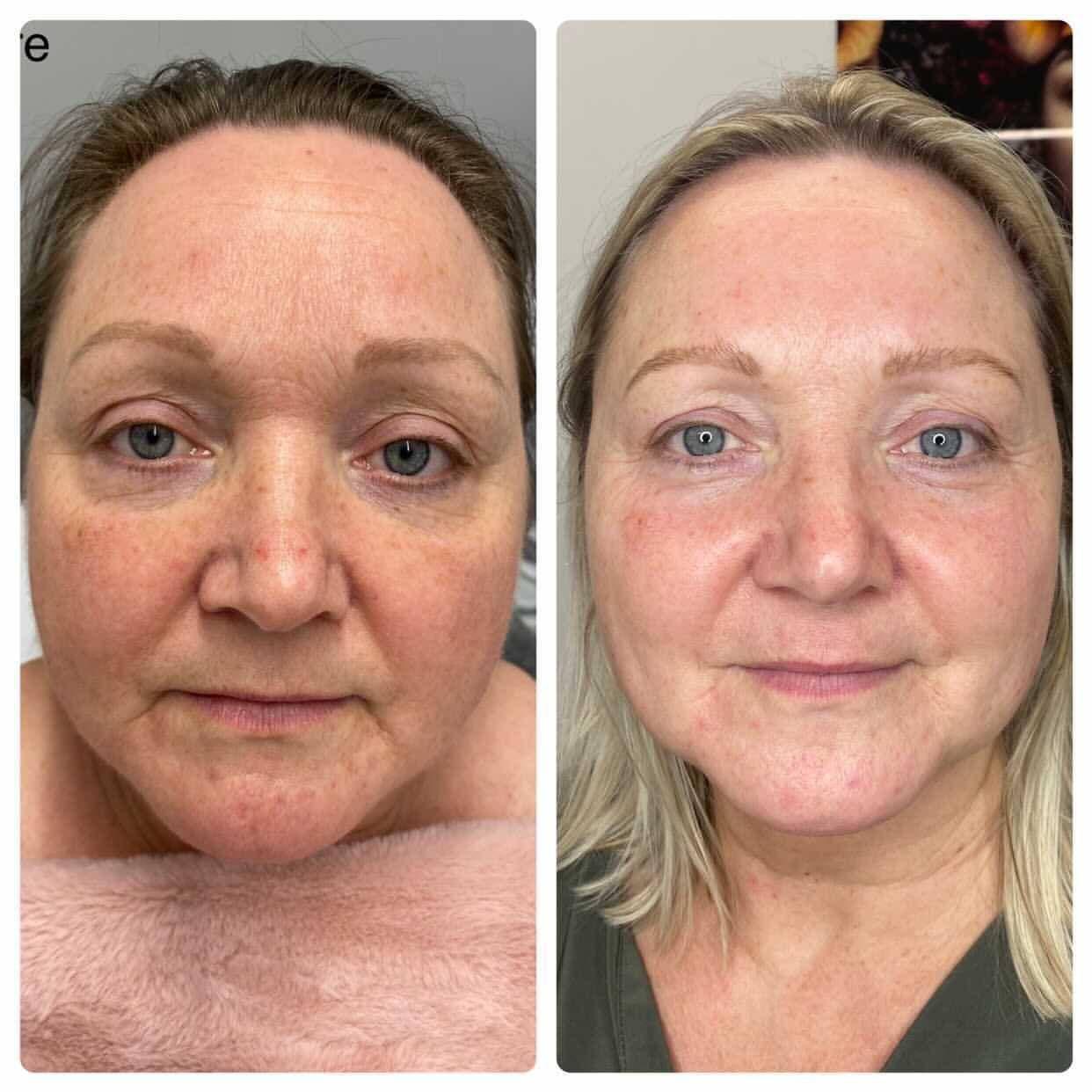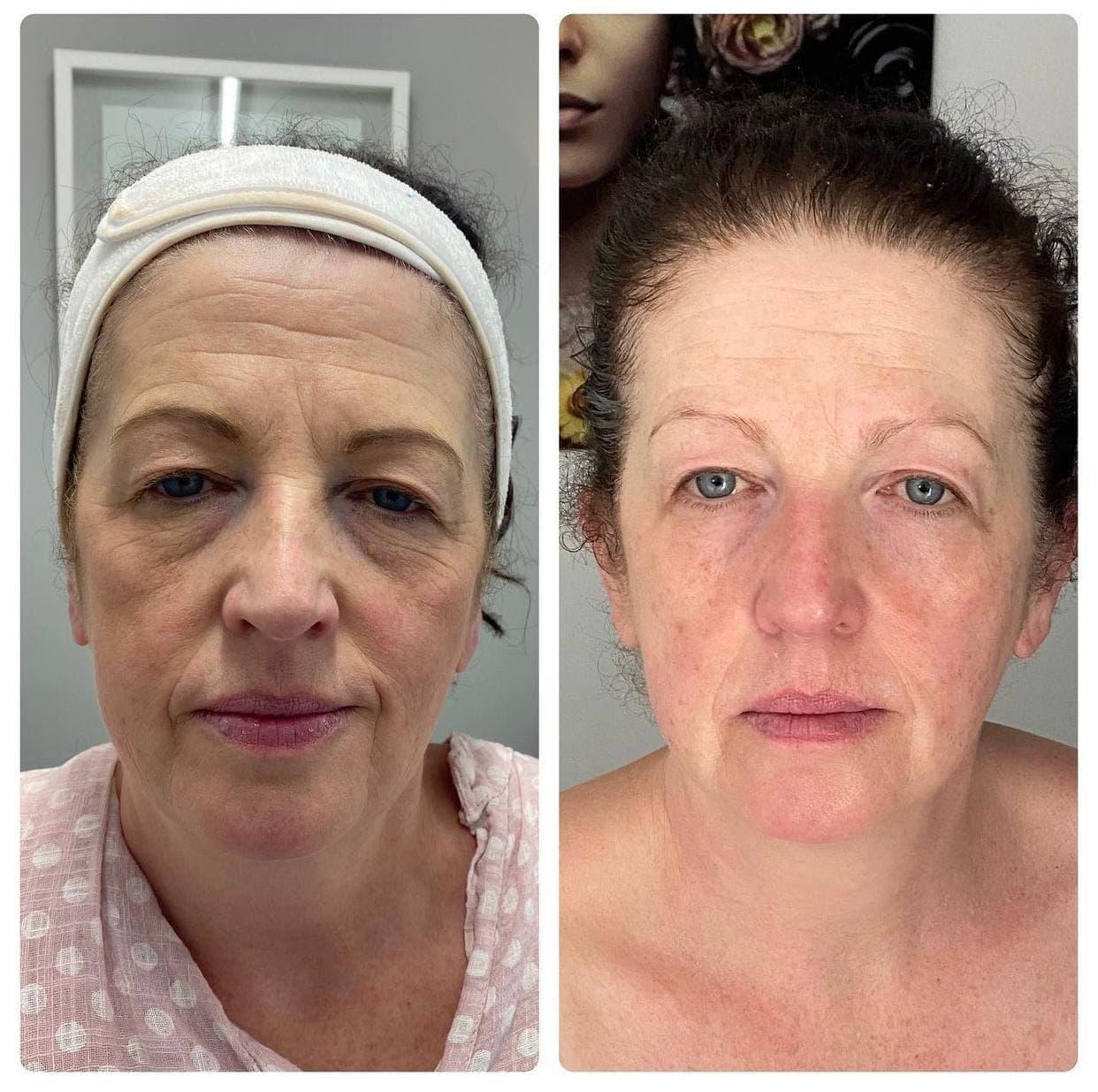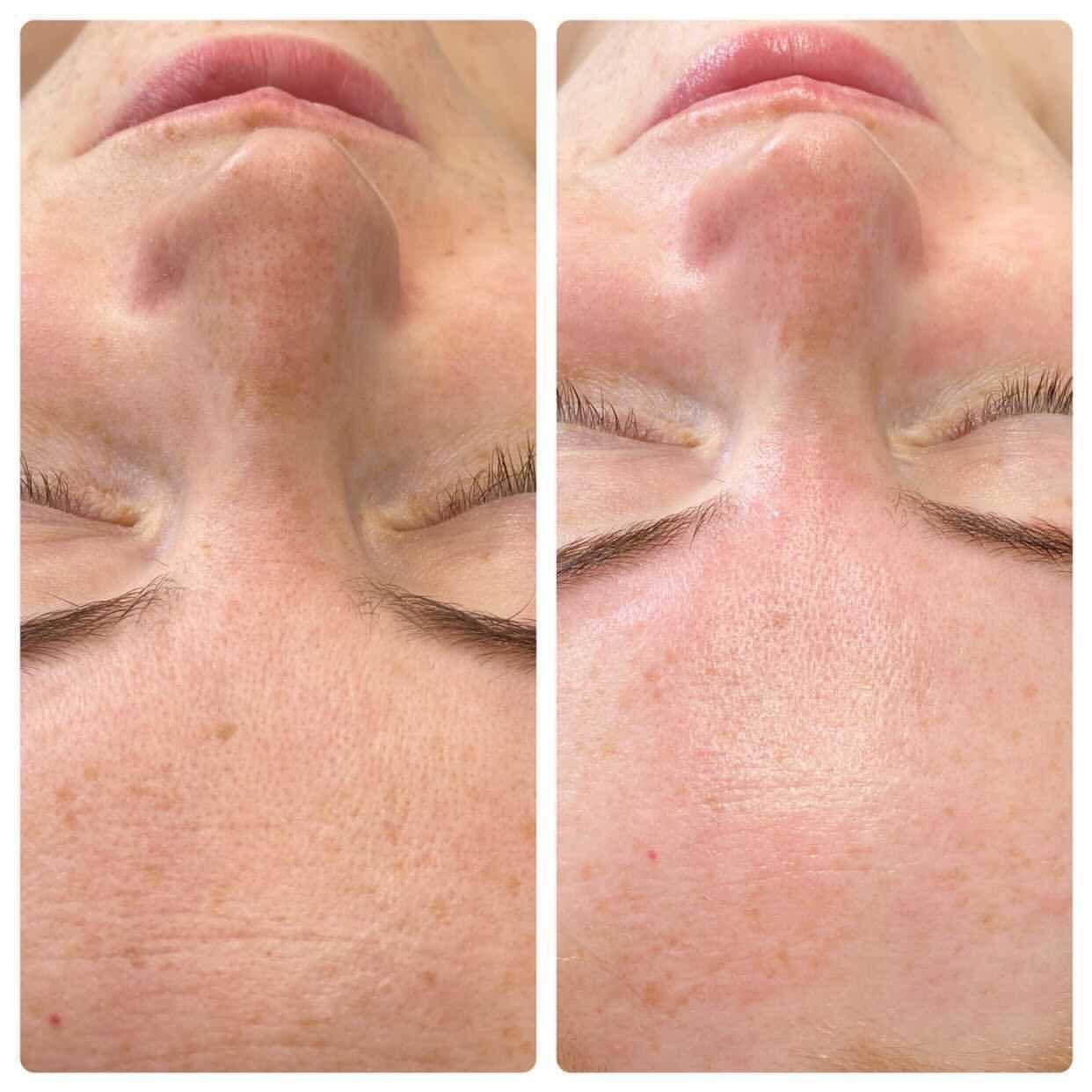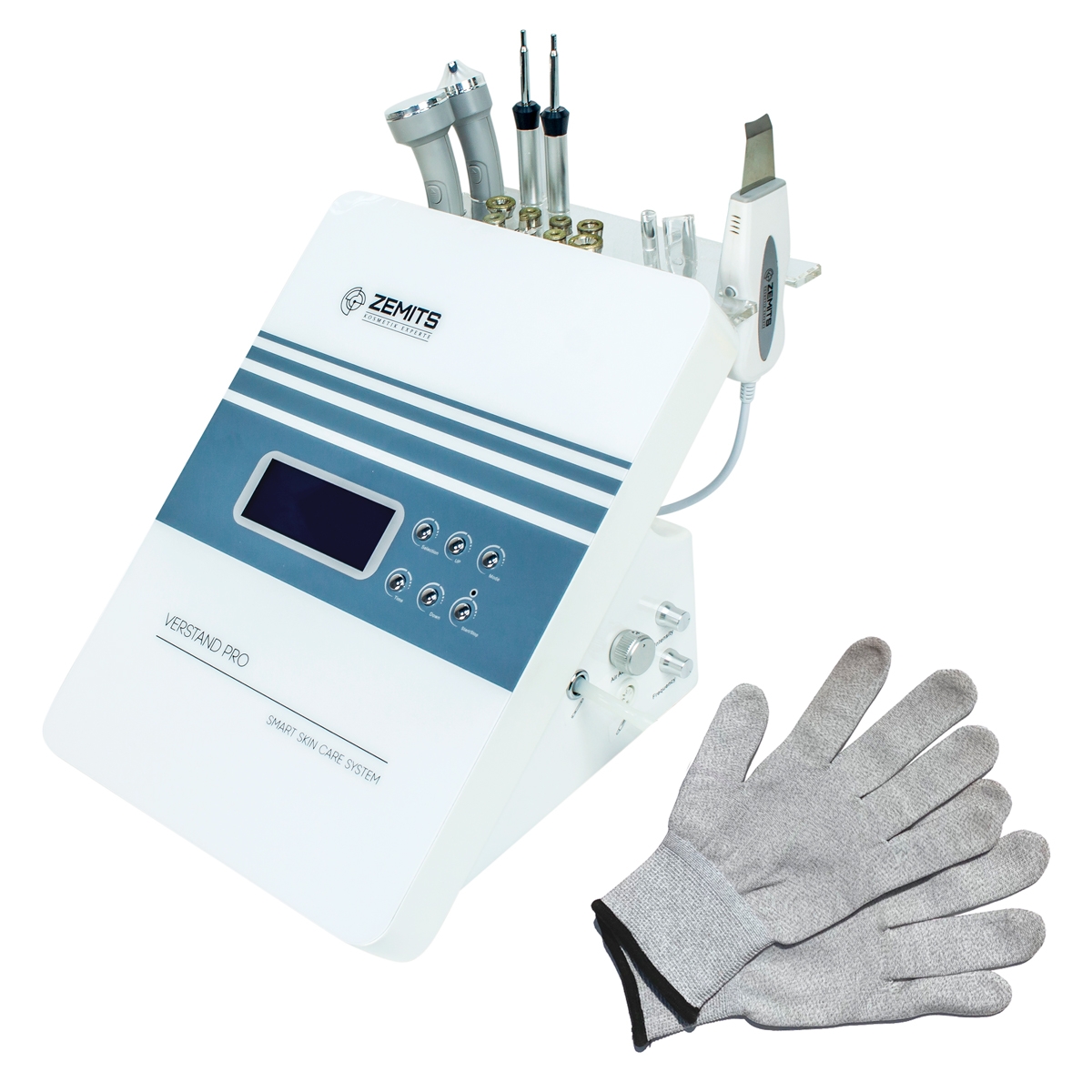 What comes in set with your Zemits Verstand Pro
Zemits Verstand Pro System
Disk Probes for face and neck
Globe Probes for face and eye area
Q-Tips for sensitive skin
Dynamic Gloves for advanced combined manual and microcurrent massage
Set of Diamond Microdermabrasion
Set of Glass Vacuum Extraction Probes
Protective Filter
Ultrasound Applicator for face and body
Ultrasound Applicator for eyes
Ultrasound Skin Scrubber
Bipolar RF Probe
No-Needle MesoTherapy Probe
Pair of Grounding Bars
Zemits Brush for serums application
Users Manual
Treatment Protocols
Marketing Strategy Kit with SMM content
One-Year Warranty
Technical Specifications:
Voltage: 110 V, 50 Hz
Power: ≤ 75 W
Microcurrent Waveform: Rectangular bipolar pulses
Microcurrent Current: 40-800 μA
Microcurrent Input power: 40 W
Microcurrent Range: 20 uA to 640 uA
Microcurrent Frequency: 0.1 HZ - 800 Hz
RF Frequency: 1 MHz
RF Power Range: 5-50W
Mesotherapy Frequency: 2.5- 5kHz
Mesotherapy Power Range: 10-30 W
Ultrasound Scrubber Frequency: 28 ±4 kHz
Ultrasound Scrubber Power: 20 W
Ultrasound Facial Power: 0.2- 2.0 W/cm2
Ultrasound Frequency: 1.1 W/cm2
Vacuum Suction Pressure: ≥ 80 kPa (0.08 Bar)
Flow Speed: ≥ 4.8 l/min
Noise: < 40 db
Box dimension: 18,9L X 16,5W X 15,7H
Weight:26.5 lb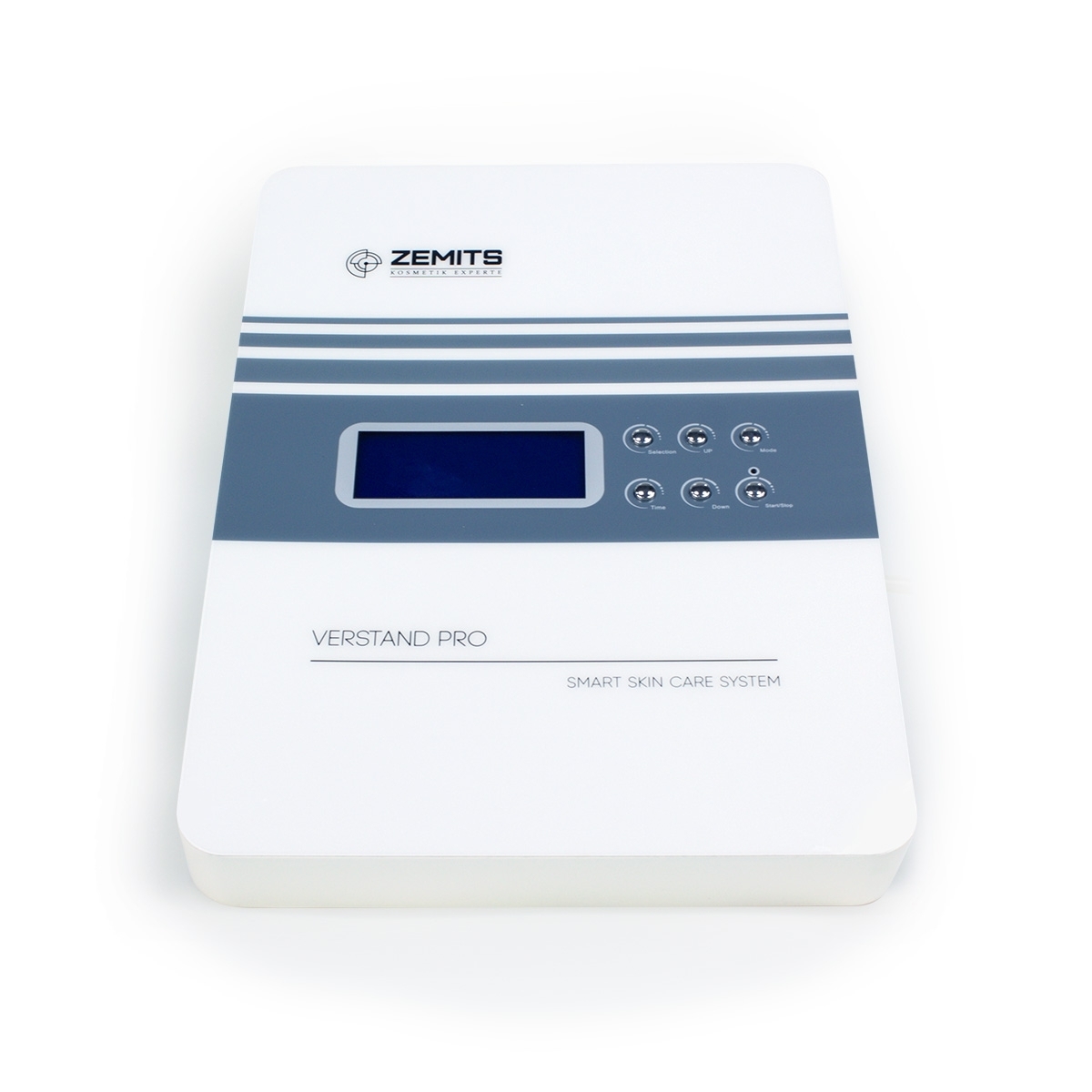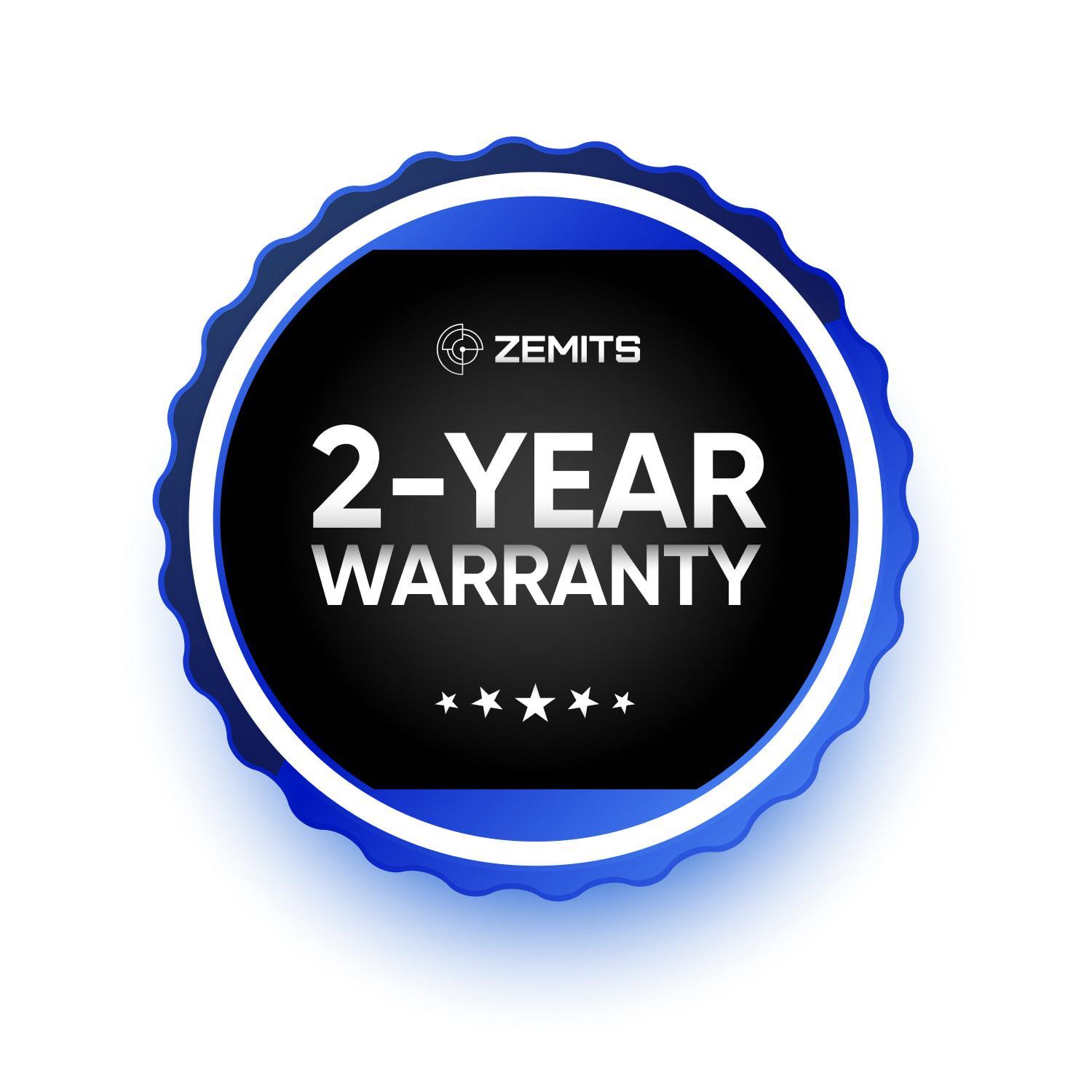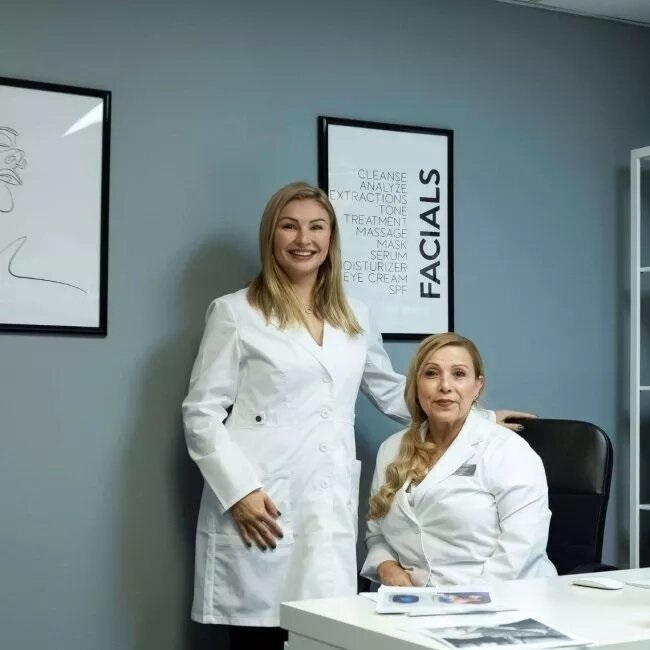 Advanced Training Program
A-Esthetic's certified educators have 30+ years of experience.
With our combined experience, we have created the most complete and advanced online training course.
You will have completely FREE access to the customized online training course and Q&A session with our educators.
We will provide you with the Certificate of Completion after you successfully complete your training course.
Zemits Clients
More info ›
All products at www.advance-esthetic.us website are intended for cosmetic use.
All products at www.advance-esthetic.us website are not intended to treat or diagnose any medical conditions.
Fast shipping
Guaranteed quality of aesthetic equipment
Service
Wide range of products
Zemits Verstand Pro Full-Feature Facial System
Callback
Write your details and our managers in the near future will contact you