We speak English Hablamos Español Falamos portugues Мы говорим по-русски
Showroom Visits by Appointment Only
Exclusive distributor of Zemits in the US
Worldwide Shipping
---
Zemits LazerDio Hair Reduction 808nm Laser
Specials for Licensed Pros
The Zemits LazerDio is a new generation diode laser suitable to treat full spectrum of skin tones and all hair types. Zemits LazerDio destroys hair follicles without pain. Its internal cooling system controls the rising temperature as the laser is fired. This new generation laser cools down the sapphire tip to a constant 4°C which ensures that the skin is well protected. As a result, system can penetrate the root of the follicle and strip the surrounding stem cells without causing any pain. Therefore, after their treatments, patients achieve painless permanent hair reduction on all skin types.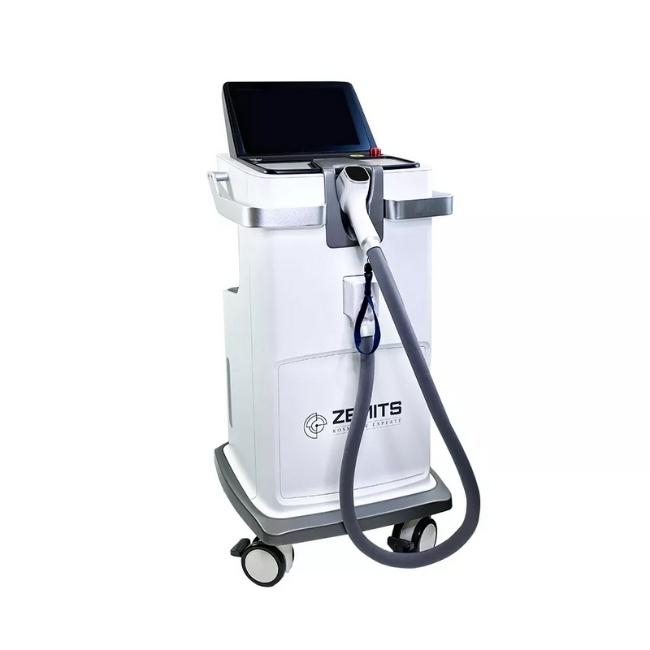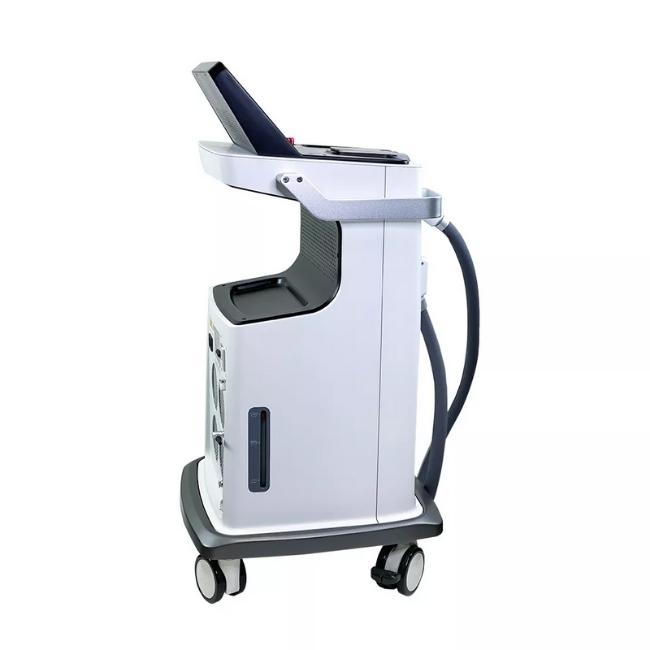 CHARACTERISTICS AND BENEFITS
Perfect for all skin types

Painless and comfortable treatments

Operator can apply 10 pulses-per-second in 1 fluid motion

Compact applicator allows flow and precision

Professional secure system perfectly suited for doctor offices and medical spas

This system utilizes 1000W

Low investment costs, and no disposables required for treatment

A comprehensive design ensuring a user-friendly experience

Powerful Water Cooling System Provides Painless Treatments

Simple navigation, wide and colorful touchscreen

1-Year Warranty

Free One-on-one training with licenced electrologist
The handpiece has a lightweight design that allows for a very controlled and precise treatment. The large spot design also increases the depth of heat penetration and allows the hair follicle to absorb more energy, improving treatment effectiveness. Advanced cooling technology works to maintain a constant temperature. This helps to prolong the lifespan of the handpiece.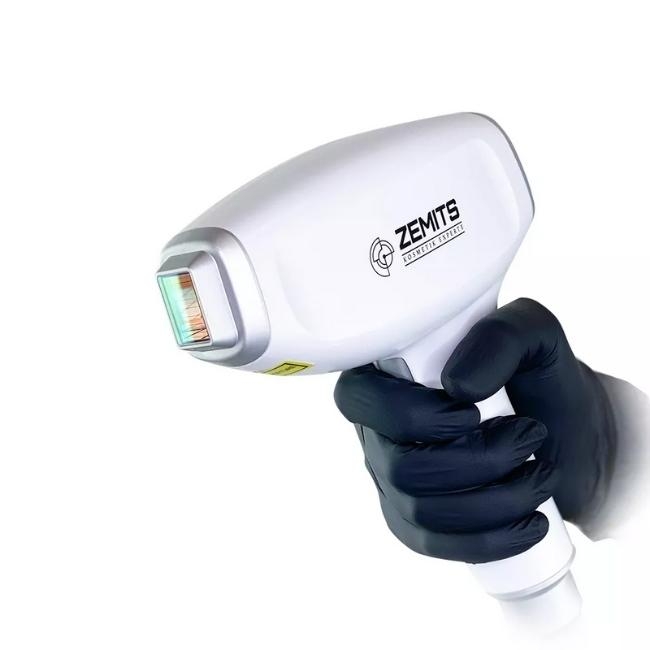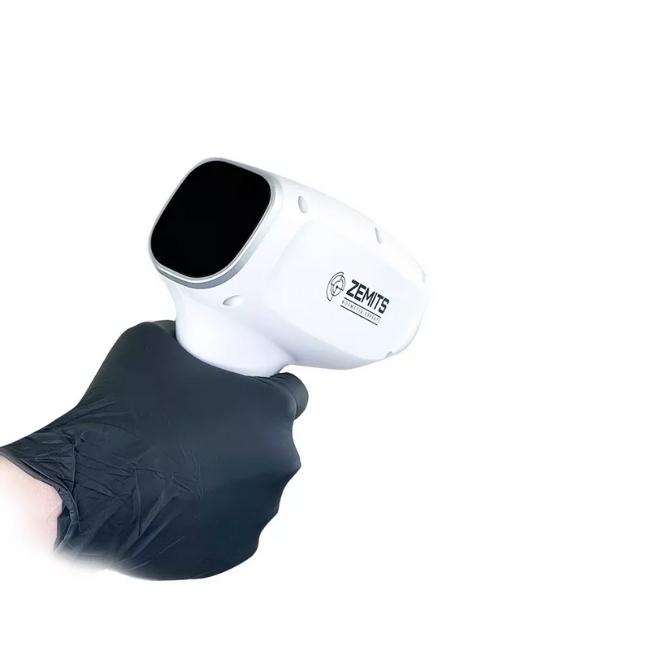 ZEMITS TECHNOLOGY
808nm suitable for all skin and hair. Sapphire Crystal 4℃ constant cooling, super and continuous protection of skin.

Two modes are available: Aesthetic Mode with built-in settings and Professional Mode with adjustable specifications.

12mm x 20mm big spot size.

Maximum output power to 2000W.

12 hours continuous working.

A high-tech laser applicator with LED display allows to control the current settings and operation progress.

The Zemits LazerDio also has a an advanced two-stage water filtration system.

The first stage uses a PP cotton to filter out any impurities and prevent laser blockages.

The second stage uses a special resin to filter out metal ions which avoids inner laser corrosion and prolonging system life.
BENEFITS FOR PATIENT
Non-surgical treatment, gives opportunity to treat any part of the body

Painless, has no downtime or occlusive post-treatment care

More comfortable than traditional hair reduction treatments

Visible results after the first session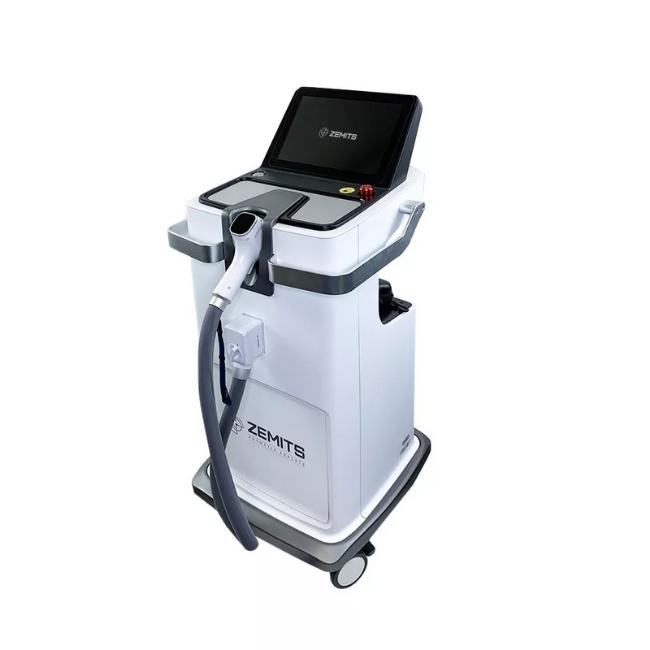 TWO TREATMENT MODES
Aesthetic Mode: Pre-set parameters for safe and easy use, key operated, minimal training required.

Professional Mode: Intuitive parameters with the ability to adjust settings in order to achieve the desired results. Ultimate mode for treatment accuracy and efficiency.
WHY CHOOSE ZEMITS?
The beauty of Zemits LazerDio is it's absolute uniqueness compared to other brands on the market. Compared to other big-name brands, Zemits LazerDio uses up to 2000W making it twice higher power than most Diode lasers on the market.
Zemits never requires a signed contract from your business in order to operate the LazerDio. This means that you have absolute financial freedom with your system and once it is paid, all profit is solely for your business.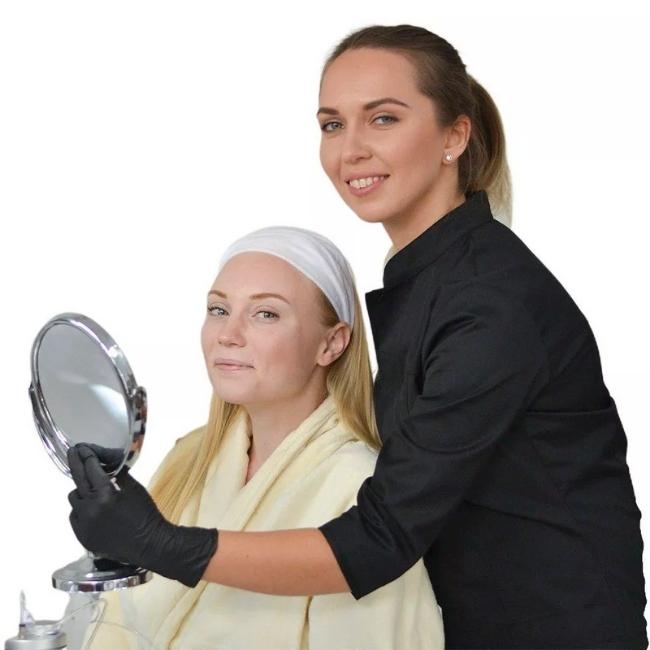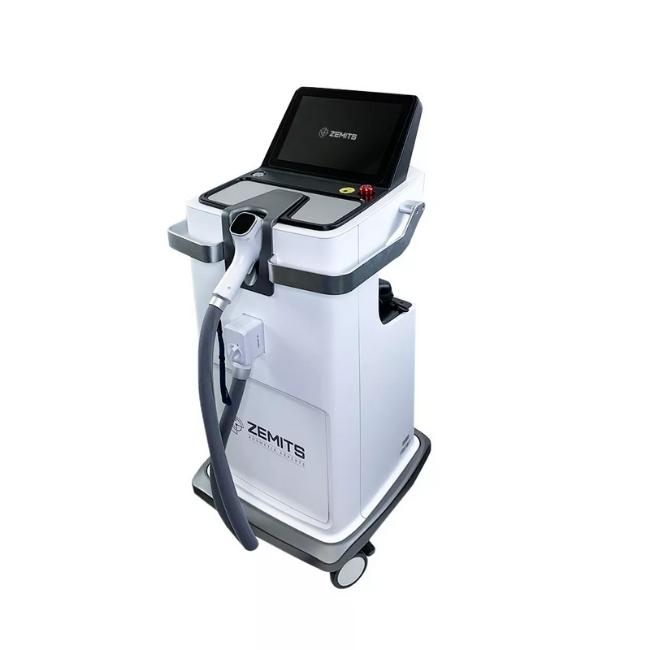 TEHNICAL SPECIFICATIONS
Laser Wavelength: 808nm
Pulse Width: 5ms-400ms
Pulse Frequency: 1Hz-10Hz
Spot Size: 12*20mm/10*10mm
The Range Of Energy Density: 1-120J/cm2
Luminous Power: 600W/2000W
Electrical Safety Classification: Class I Type B
Preset Parameter: Yes
SHR: Yes
Double Operation System For Beauty And Medical Treatment: Yes
Cooling System: Air+Water+Semiconductor+Compressor Cooling
Machine Parameter:
Input Power 2600W
Power 110-240VAC,50-60Hz
ZEMITS LASERDIO
Higher Power Single power up to 1000W
High power and short pulse duration improves both comfort level and efficacy.
A fast, comfortable and effective treatment is guaranteed.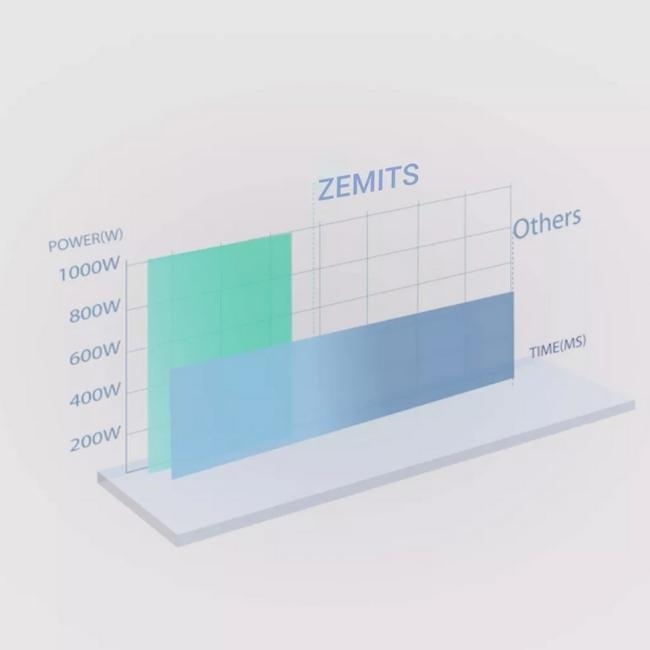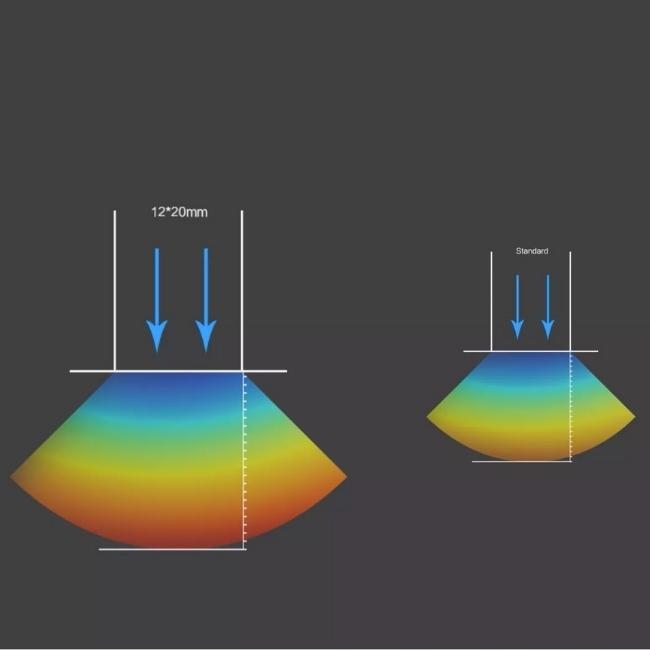 LARGE SPOT SIZE
The large spot size increases the depth of heat penetration and allows the hair follicle to absorb more energy, improving treatment effectiveness
COMPRESSOR COOLING SYSTEM FOR RAPID COOLING
The industrial grade compressor takes just 4 seconds to cool to 4℃.
Temperature is maintained at a stable 4℃ even during constant high energy shot usage.
This ensures excellent protection for the skin and a more comfortable experience for the client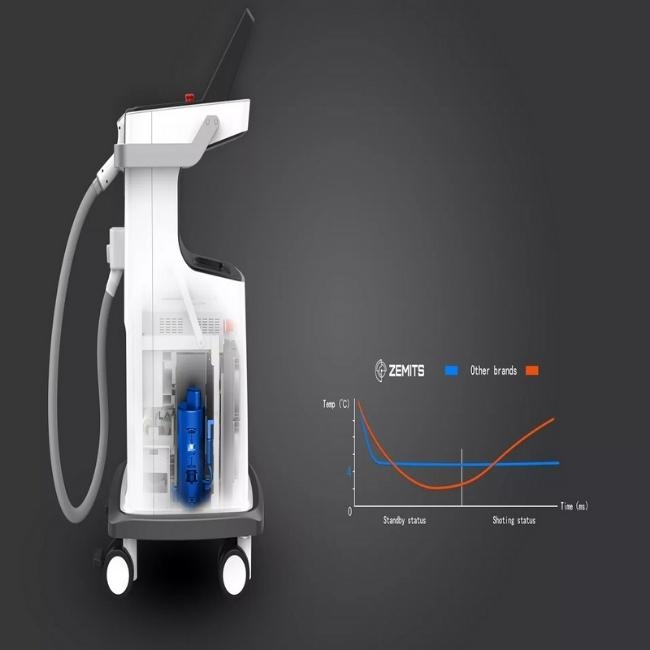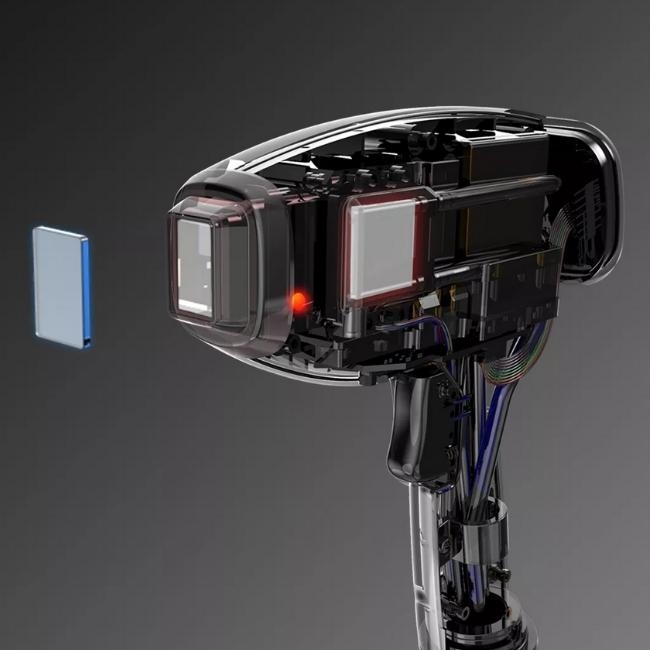 INTELLIGENT TEMPERATURE MONITORING SYSTEM
A high precision PT1000 temperature sensor is built into the applicator adopting a PID algorithm, which controls the Sapphire crystal temperature and maintains a constant 4℃, ensuring the skin is well protected
DOUBLE FILTER, TWICE THE PROTECTION
Lasermach is fitted with an advanced two-stage water filtration system. The first stage adopts PP cotton to filter out impurities and prevent laser bloackages, the second stage uses a special resin to filter out metal ions, avoiding inner laser corrosion and prolonging system life.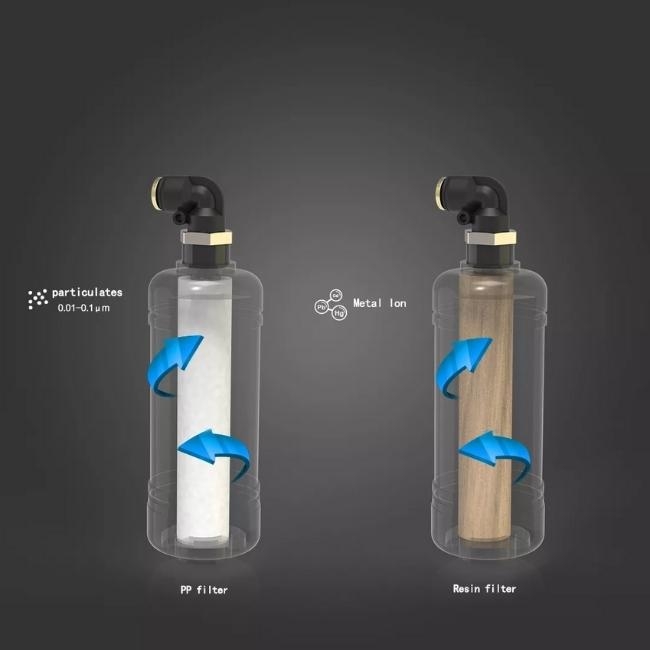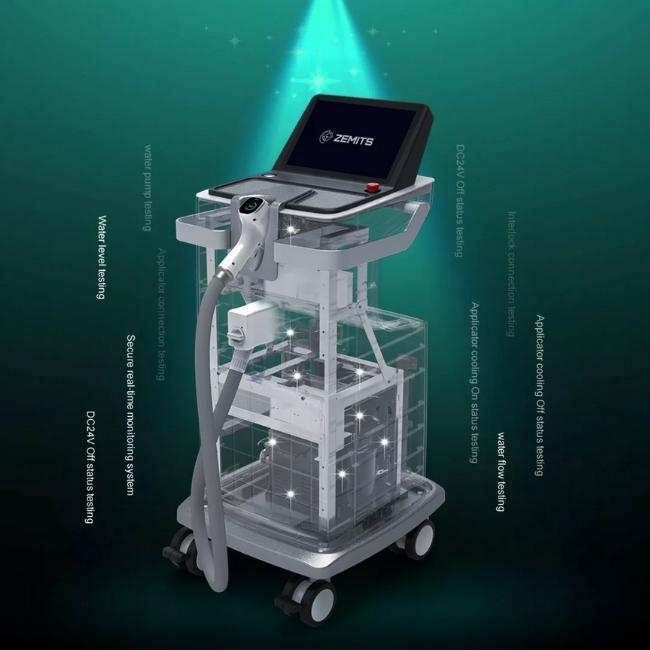 AUTOMATIC 24 POINT INITIATION CHECK
When the machine is turned on, an automated 24 point system safety check is launched.
This ensures it is in perfect working order and highlights any problems to the user in advance
PROFESSIONAL PULSE CONSTANT CURRENT LASER POWER SUPPLY
Maximum current :100A,Maximum power : 2000W. The high power capacity provides sufficient energy for optimum results.
The multistage steady flow system and high precision anti-shock function minimises impact on the laser, prolonging its life.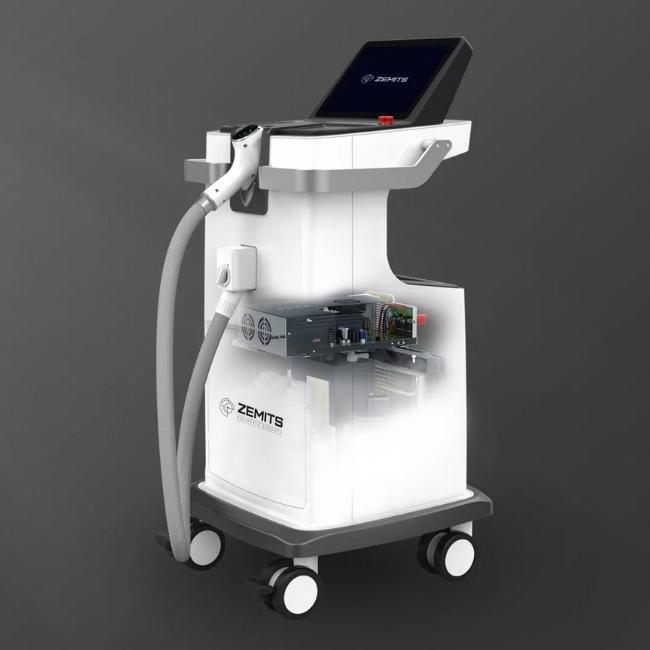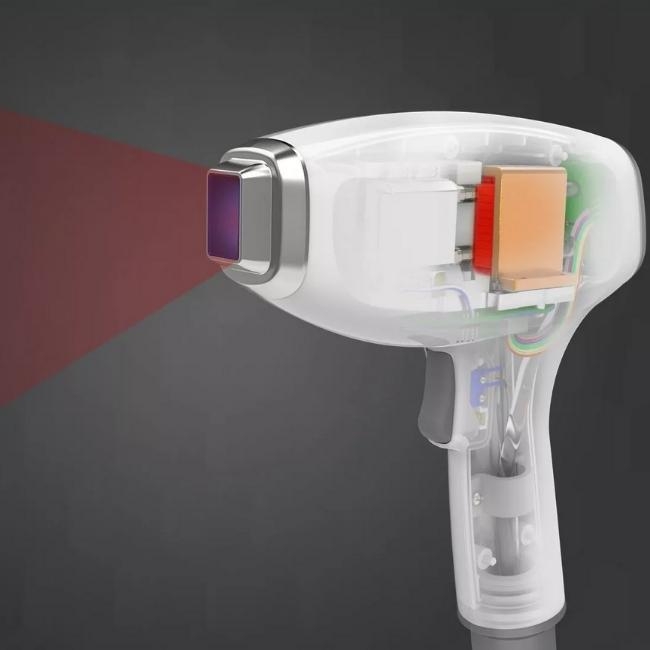 US LASERTEL IMPORTED LASER BARS
The extremely high quality US manufactured laser bars allow for 20,000 hours of continuous laser usage; 20 million shots are guaranteed.
HIGH QUALITY DESIGN MATERIALS
LaserDio's all-metal framework contained within the ABS plastic outer shell provides a robust and premium quality feel.
The carefully designed water filtration and electricity separation also ensures the highest safety standard.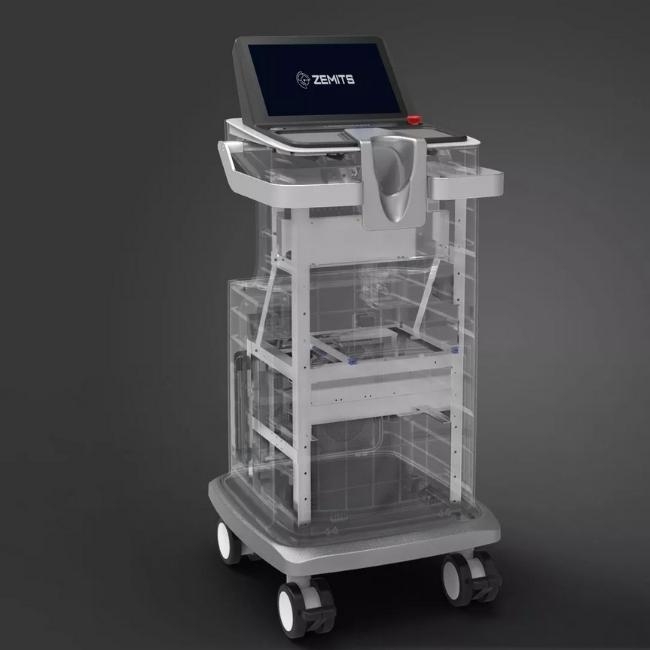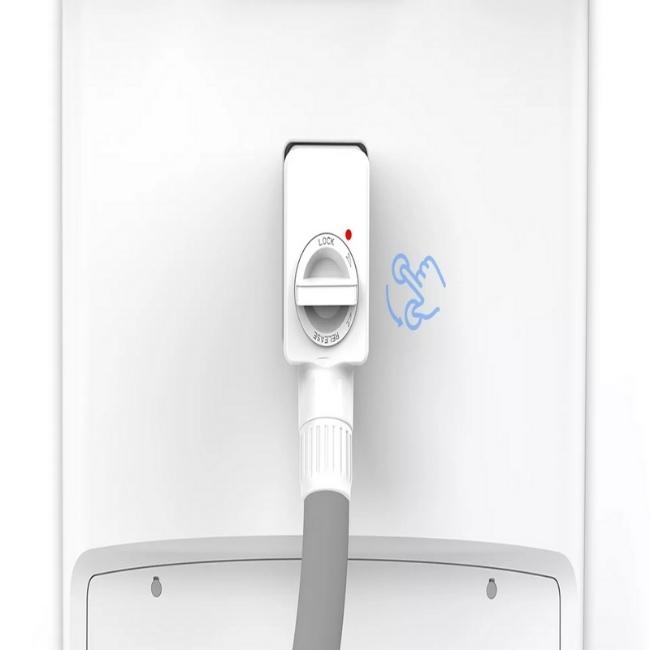 UNIQUE SECURE PLUG SOCKET DESIGN
with simple rotating switch to lock and unlock the applicator
LASER TRAINING DISCLAIMER
The purpose of our Advance-Esthetic LLC Product Training is to certify the laser operator and their staff on the functional operation of the Zemits laser/IPL device.
It is the responsibility of the client (the laser operator/provider and/or their staff ) to take the proper education and licensing necessary to safely operate the Zemits laser/IPL device as per state regulations. /IPL device.
Advance-Esthetic LLC takes no responsibility for any damage caused or injuries sustained by the device to the practitioner, their clients and/or patients.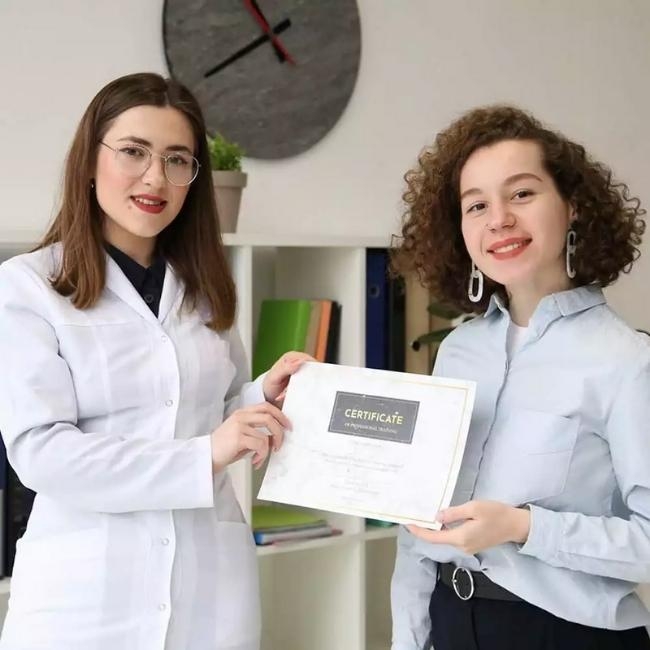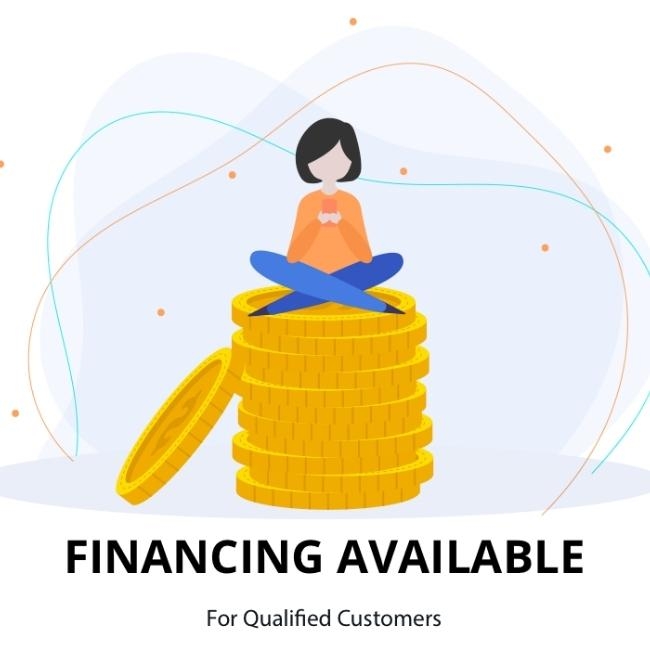 FINANCING
Financing through Quickspark, which offers: *A low-interest plan with a hassle-free application. For more information, check out our "financing" tab or call us today!
Zemits Clients
More info ›
All products at www.advance-esthetic.us website are intended for cosmetic use.
All products at www.advance-esthetic.us website are not intended to treat or diagnose any medical conditions.
Fast shipping
Guaranteed quality of aesthetic equipment
Service
Wide range of products
Zemits LazerDio Hair Reduction 808nm Laser
Callback
Write your details and our managers in the near future will contact you