Zemits PureKio
Professional HighFrequency System
Zemits PureKio is a high-end professional high frequency device with LCD display and adjustable preset working time.
This device is made of high-quality medical grade materials, and has a luxury silk touch.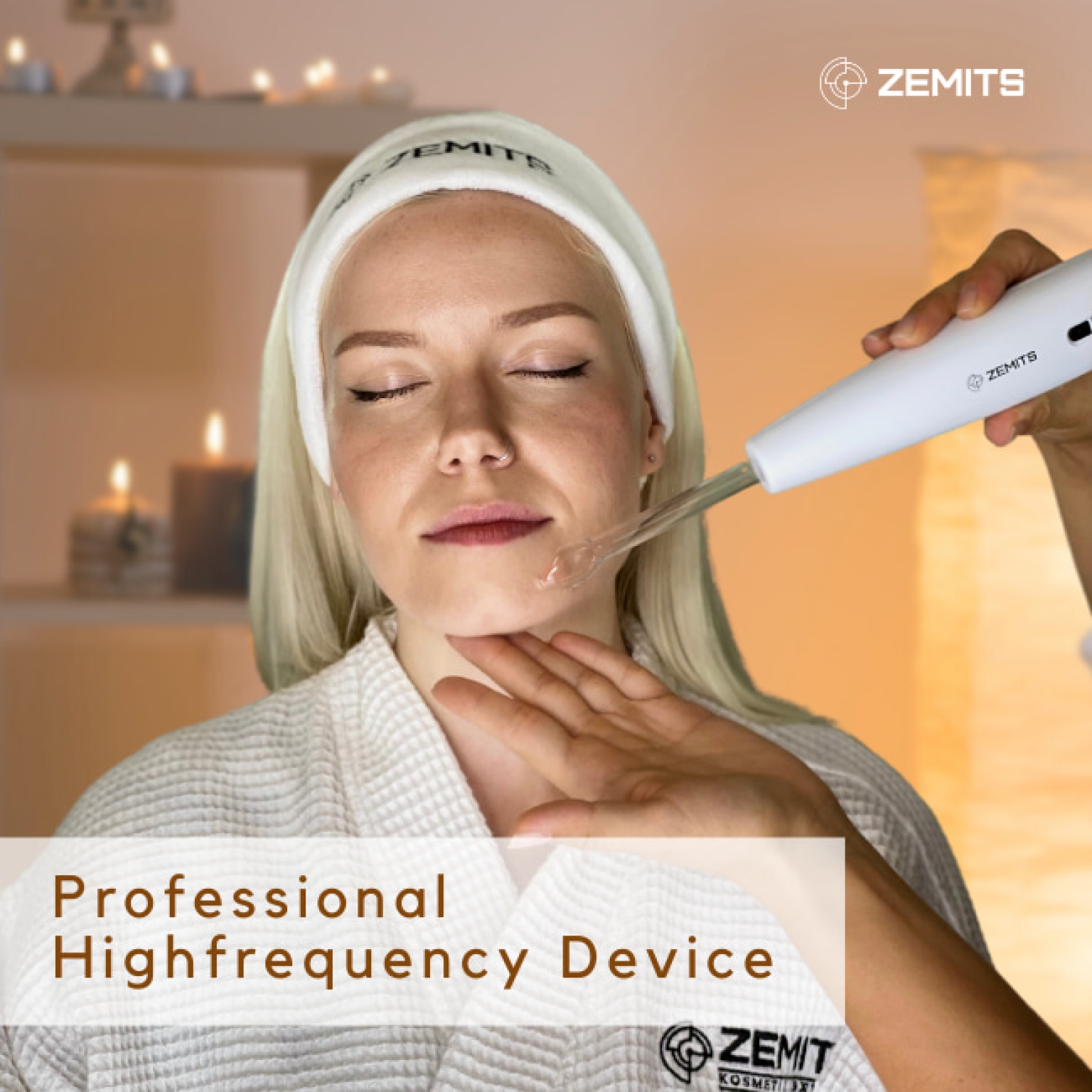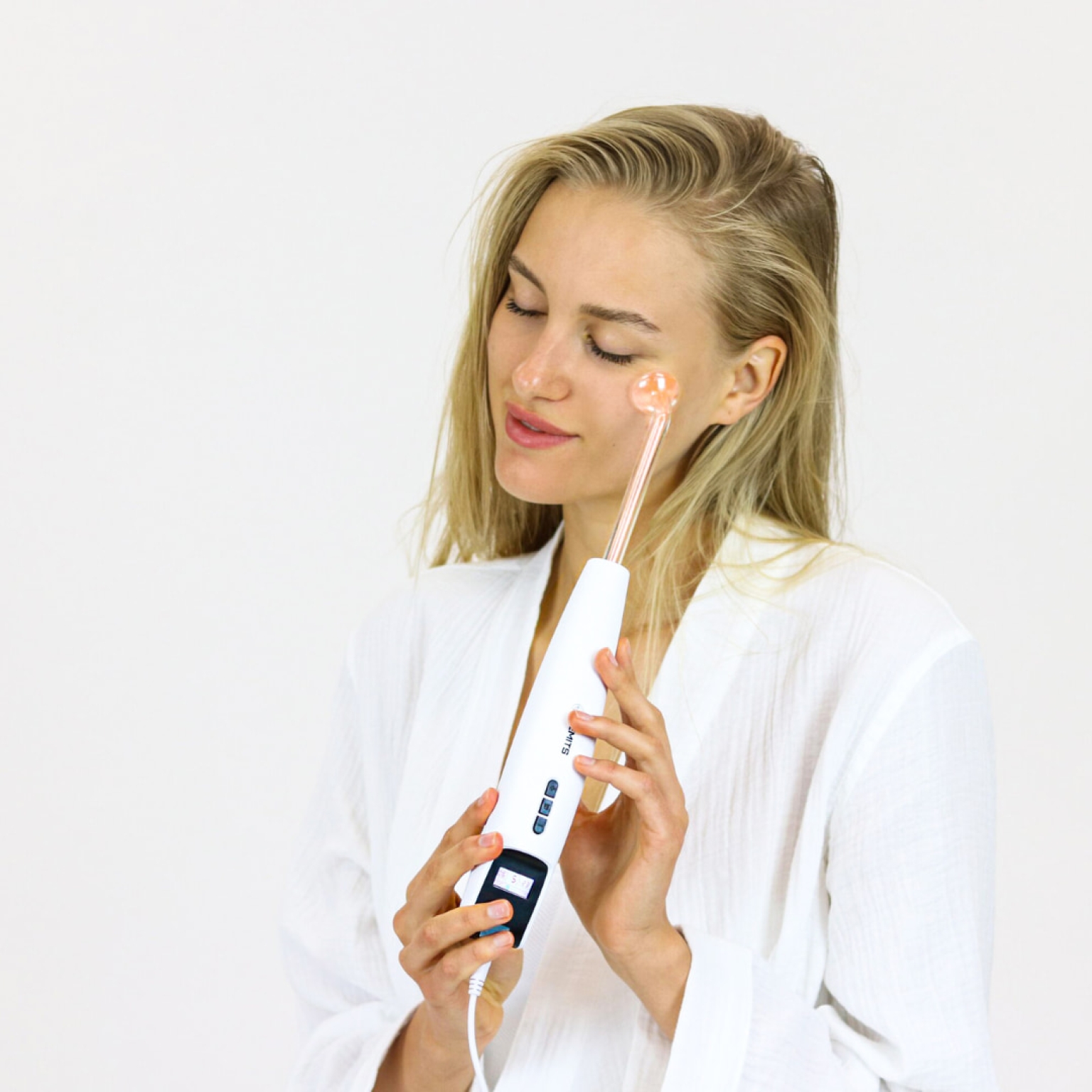 What is High Frequency Machine?
High frequency machines are handheld electrical devices used for anti-bacterial and treatment for oily and acne-prone skin. High frequency machine has replaceable glass wand with gas and coil inside it. The internal coil converts electrical current into energy that heats up neon or argon gas inside a tube. When the esthetician places the HF wand on the skin, a thin sterile ozone layer is created. This treatment helps to soothe the skin, reduces irritation, inflammation, and helps to treat acne, and other skin conditions.
Who can benefit from High Frequency Treatment?
High frequency machines are clinically approved for increasing local skin immunity and treating common problems.
Professional Zemits PureKio High frequency wand also helps tighten sagging skin by boosting collagen and elastin production. Massaging the skin with the PureKio device helps stimulate blood flow, which is great for your overall skin health. Other benefits include improving lymph activity, boosting hair growth, and reducing inflammation.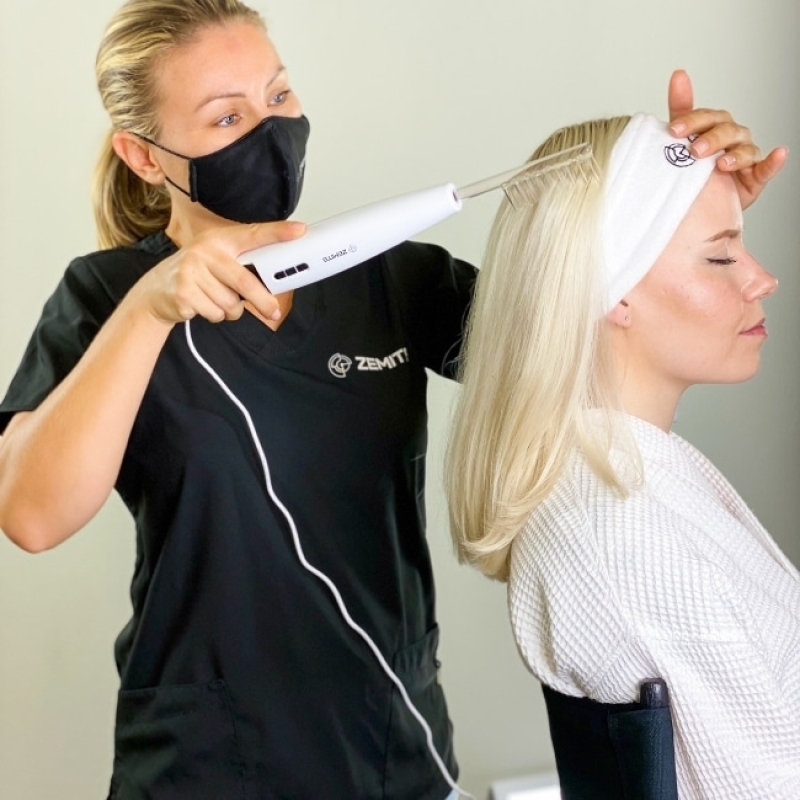 Watch the video with Zemits PureKio
Accessories and Important Features of Zemits PureKio
The Zemits PureKio High Frequency System has a set of 4 electrodes - tubes full of neon gas:
Bent Tube: for precised acne treatments
Tongue Tube: for comfortable acne elimination on the entire facial area
Comb Tube: to energize hair follicles, boost blood circulation, and activate hair growth
Mushroom Tube: for cheeks, forehead, jawline, body
Neon Gas creates orange color inside the High Frequency tube. Perfect for treating acne and aging skin, drastically improves oxygenation.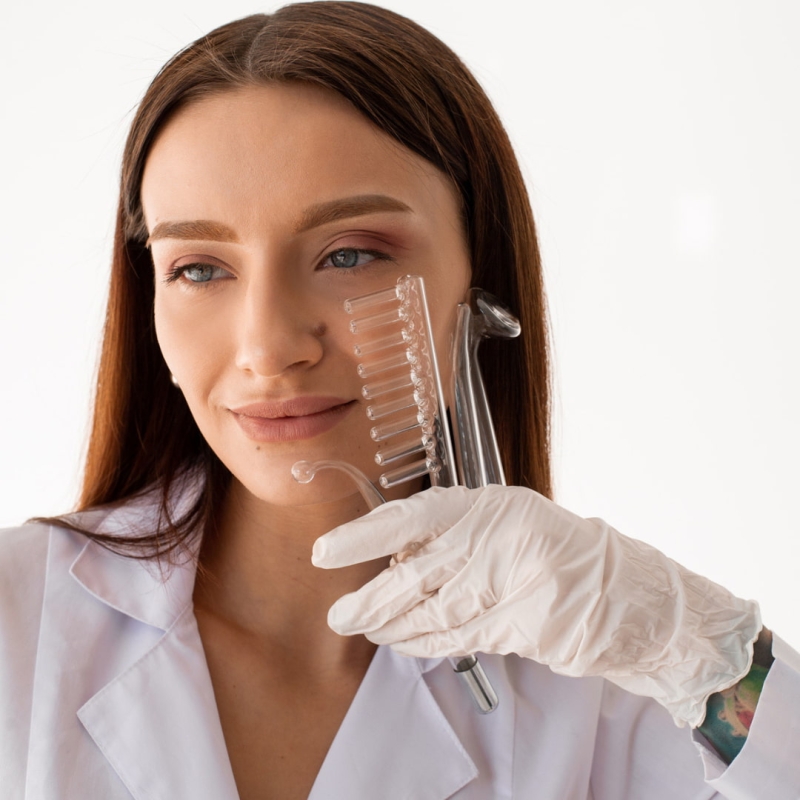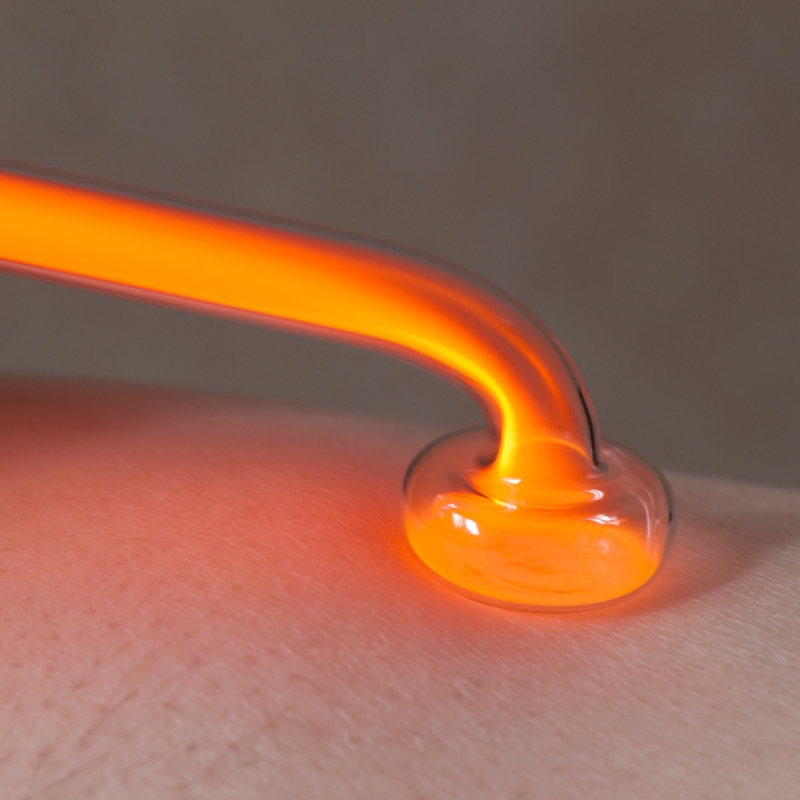 Benefits of the Zemits PureKio
Safe Technology
The Zemits PureKio uses a safe range of energy to soothe the skin, that is also painless.
Unlike most high frequency equipment, Zemits PureKio device is a high-end tool made of high-quality medical grade materials, and comes with multiple electrodes. The package features four electrodes. The tongue-shaped electrode should be used around sensitive areas, such as beneath the eyes. The comb-shaped tube helps stimulate blood circulation around the scalp and induce hair growth. The curved tube is best used for treating acne and soothing pimples. The last tube is suitable for general skin treatments.
Products to use with
We recommend using High Frequency with professional Clay Mask for better results.
High Frequency is one of the basic aesthetic technologies. It is usually is perform through the gauze.
Zemits team has created a new exciting protocol that allows achieving greater results with classy High Frequency.
SilkenTox is a professional High Frequency Mask, that is full with detoxifying and revival ingredients: spirulina deeply hydrates, and kaolin pulls the dirt and extra oil out of pores.
When the mask dries out it creates a perfect gliding surface for HF and Plasma devices same like gauze but much better conductivity and gliding. It accelerates the electrical pulse between the probe and skin creating antibacterial ozone layer.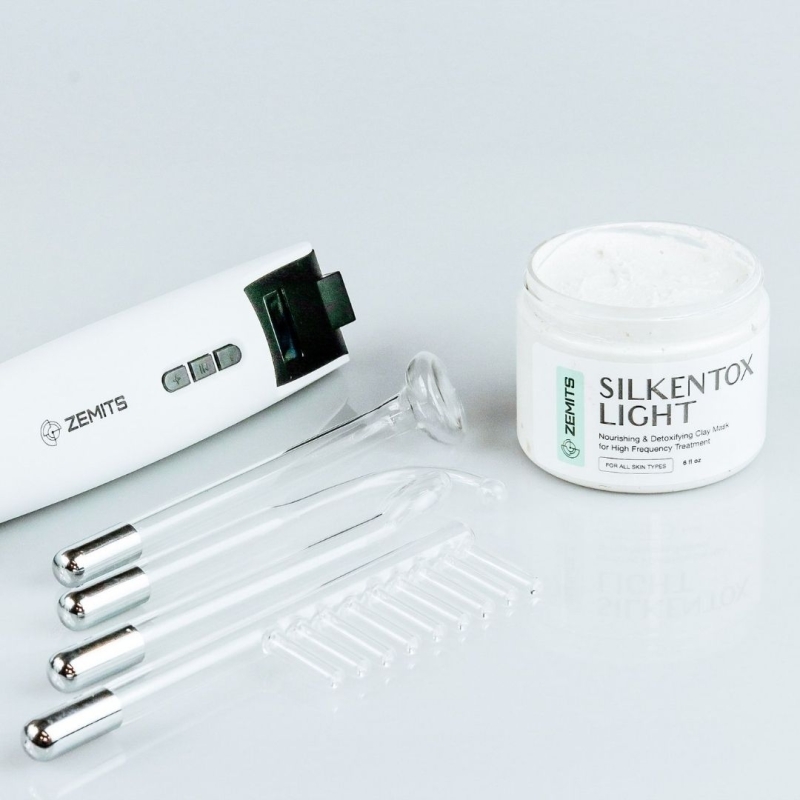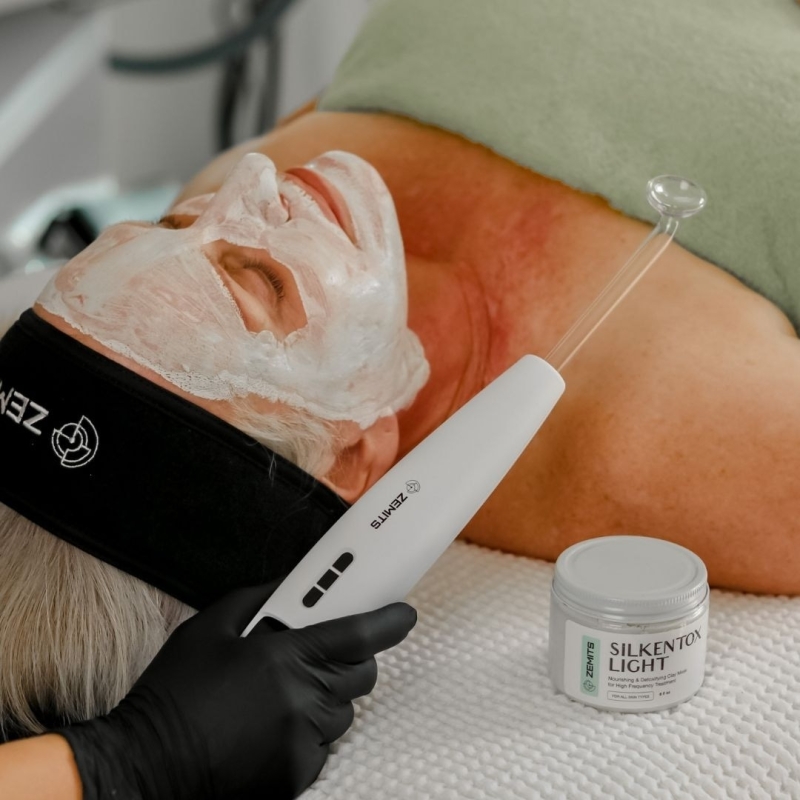 Benefits of Zemits SilkenTox Mask:
While High Frequency develops ozone anti-bacterial and anti-inflammatory layer over the skin, the Zemits Silkentox deeply cleanses and lightens the skin with nature's best ingredients.
Detox and brighten the skin with a natural cleansing experience.
This Clay Mask is blended with Spirulina, Kelp, and Aloe extracts to create exceptional skin nourishing and cleansing outcomes in this skincare product.
This esthetic device is intended for cosmetic use only. This esthetic device is not intended to be used to treat or diagnose any medical condition.
This esthetic device is intended to be used by estheticians and skincare providers. This esthetic device is not intended to be used by doctors or healthcare providers.
This esthetic device is not intended to be used in medical nor surgical purposes. This esthetic device does not affect the structure of deep skin tissues.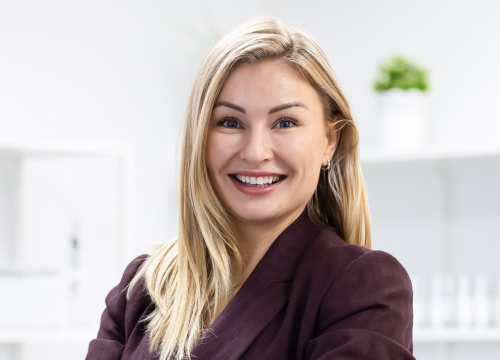 Financing Programs - More opportunities for your business
Interest-Free Financing and Flexible Payment Options. No credit, no problem!
Financing Programs

Learn More

Advanced Training Program
A-Esthetic offers the most advanced and comprehensive complimentary Advanced Online Training Course with every purchase of Zemits and Oomnex equipment..
Training Program

Learn More
Our clients Worldwide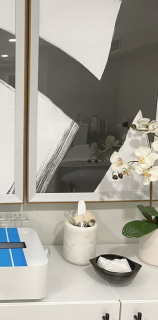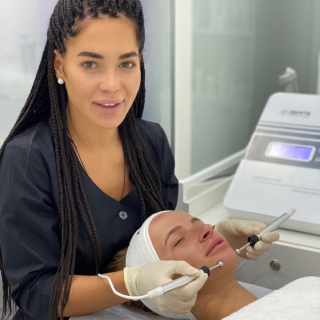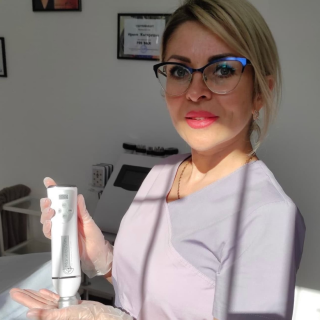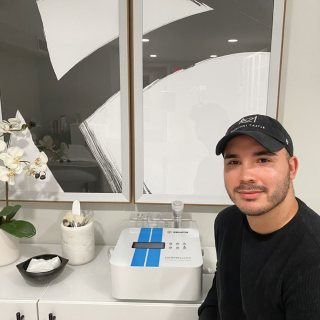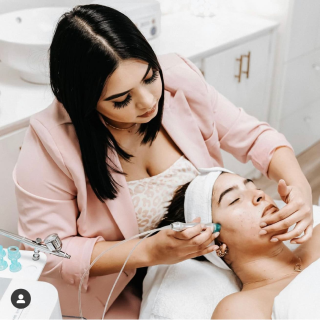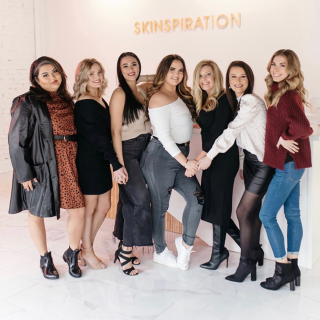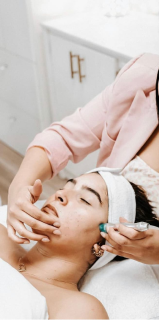 Advance-Esthetic is dedicated to providing you with the finest MedSpa Equipment to tailor a wide variety of your needs. Our mission is to support your MedSpa to boost your business with the highest quality products, outstanding customer service and a lifetime of client support.
Advance-Esthetic.us delivers to the following states: Alabama, Alaska, Arkansas, Arizona, California, Colorado, ...

Connecticut, Delaware, Florida, Georgia, Hawaii, Idaho, Illinois, Indiana, Iowa, Kansas, Kentucky, Louisiana, Maine, Maryland, Massachusetts, Michigan, Minnesota, Mississippi, Missouri, Montana, Nebraska, Nevada, New Hampshire, New Jersey, New Mexico, New York, North Carolina, North Dakota, Ohio, Oklahoma, Oregon, Pennsylvania, Rhode Island, South Carolina, South Dakota, Tennessee, Texas, Utah, Vermont, Virginia, Washington, West Virginia, Wisconsin, Wyoming
© 2021 DISCLAIMER: All information within the A-esthetic.us website and all other marketing materials are made only for informational and educational purposes. A-Esthetic products and equipment have not been tested or approved or any government entity for treatments of illnesses or diseases. Use at your own risk.
Advance-Esthetic does not accept any liability for inaccurate information on our website. It is the responsibility of the client to check the accuracy of all information provided and to confirm prior to and upon purchase of *qualifying Zemits equipment including but not limited to the conditional offer of marketing materials and other such offers for the defined brands. Zemits only. Marketing Materials are exclusively for Zemits branded machines only... Not applicable with Venus, Innocell, or other non Zemits branded equipment, ETC., Definitions: Qualified: Zemits Branded Equipment only