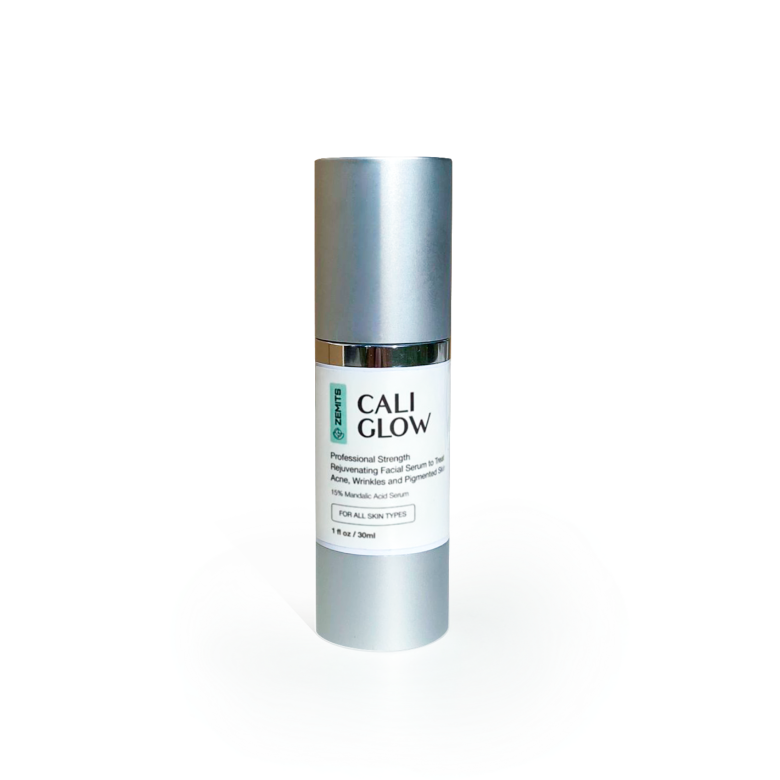 Zemits CaliGlow
15% Mandelic Acid Professional Strength Rejuvenating Facial Serum
A beautiful Mandelic Acid Serum for safe skin peeling.
Mandelic Acid is an AHA (alpha hydroxy acid) that is found naturally in bitter almonds. Mandelic acid has a much larger molecular structure which causes significantly less irritation.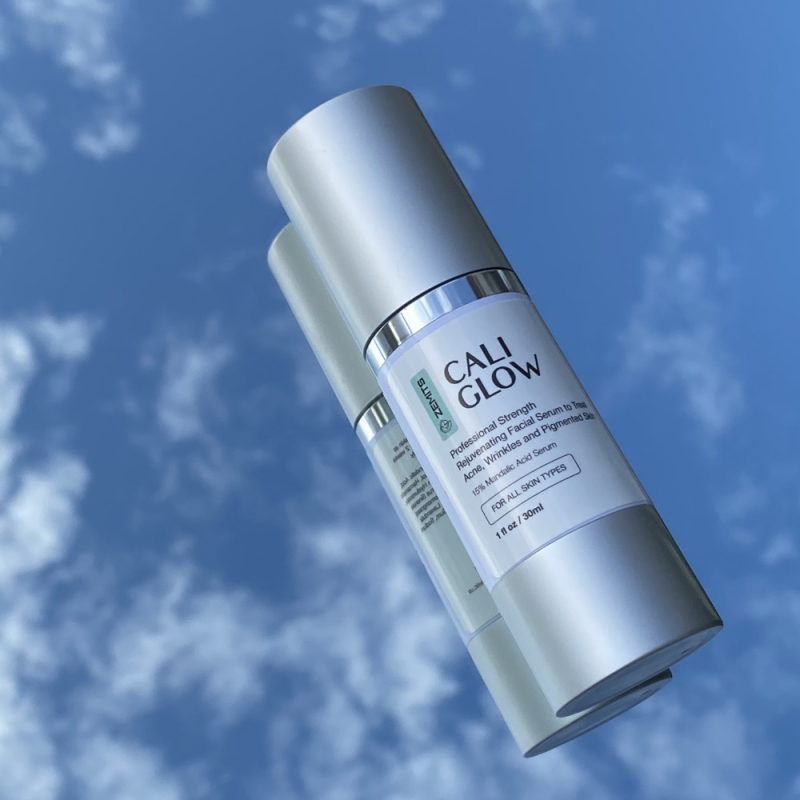 The Zemits Mandelic Serum has antibacterial properties that regulate sebum production to help prevent the recurrence of acne outbreaks, clear pores, exfoliate and increase cell production.
As collagen is strengthened, the appearance of fine lines can be reduced, and overall skin texture improves. It is extremely beneficial in treating acne, reducing fine lines and wrinkles and reducing pigmentation issues.
Zemits Mandelic Acid Serum does not contain alcohol.
Created by a team of medical engineers, this sleek and uniquely designed Cryo System along with its two hand-pieces for face and body make CoolRestore Elegance a staple system in any med spa and treatment room.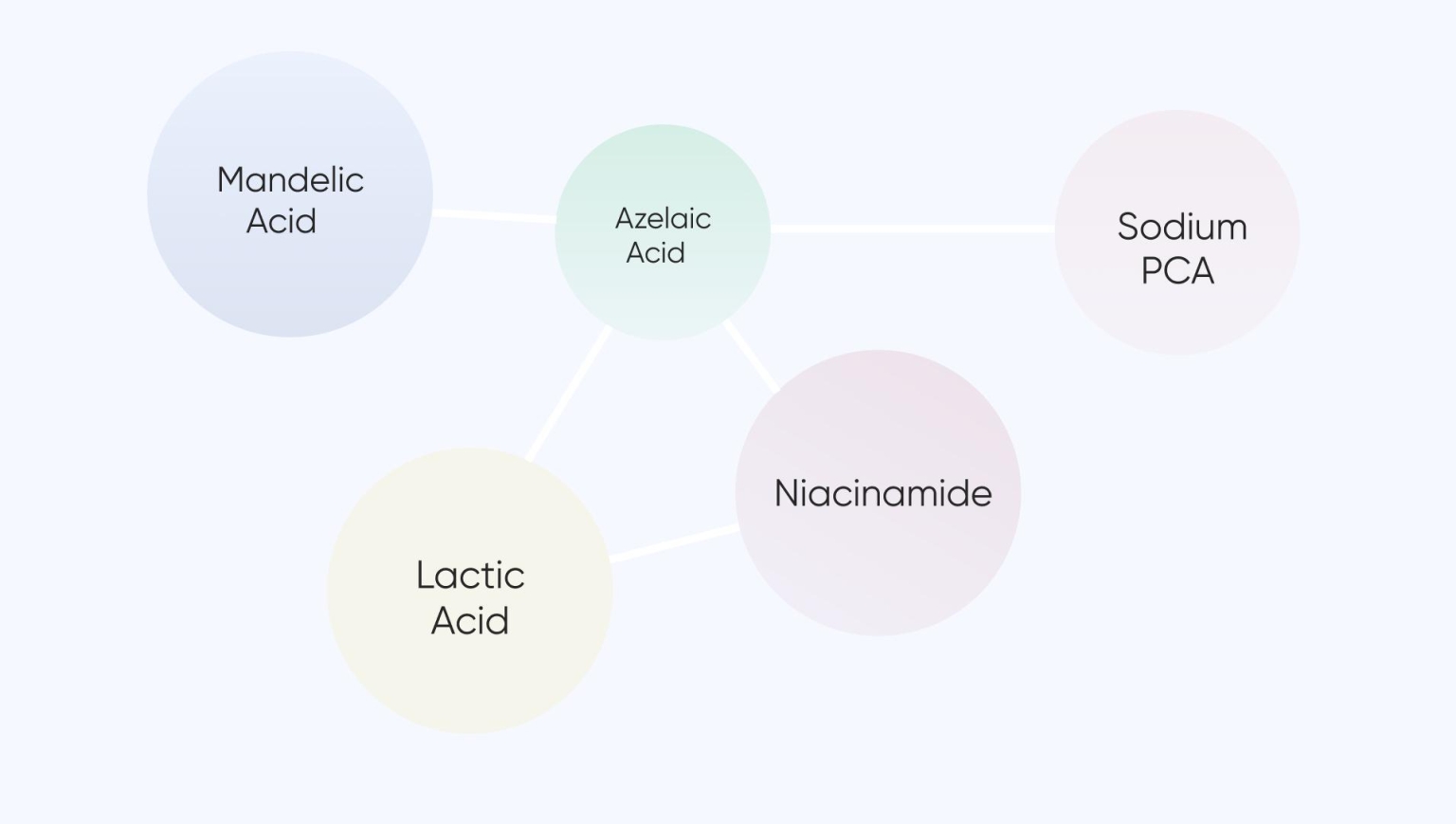 Mandelic acid is the best choice of AHA for sensitive skin due to it's mild nature and less irritation.

Effectively treats wrinkles and fine lines.
Mandelic acid works to remove dead skin off the surface of the skin to reveal youthful, more hydrated of a complexion. It also helps diminish fine lines and wrinkles.
Boost collagen production for firmer skin.
Mandelic acid has been shown to reduce as much as 50% of melasma in 4 weeks. Very effective in treating pigmentation and uneven tone.
Mandelic acid has powerful antibacterial properties making it an excellent property in reducing acne and regulating sebum production.It's been shown to be very beneficial for even those with cystic acne.

Azelaic Acid
Azelaic acid helps speed up cell turnover, minimizing the formation of acne and blackheads.
It helps to kill the bacteria that cause acne and rosacea.

Niacinamide
Builds protein in the skin to lock in moisture and protect against environmental radicals.

Niacinamide helps the skin to construct a lipid barrier of ceramide. This is great for all skin types, but especially for mature skin or those with eczema.
Minimizes redness and blotchiness.
Minimizes the appearance of pores while keeping the skin smooth and moisturized.
Niacinamide can also help regulate oil production of the sebaceous glands to prevent the skin from overproducing oils.
Protects against sun damage.
Minimizes fine lines and wrinkles.

Lactic Acid
It chemically exfoliates and improves skin texture
Lactic acid helps improve the skin's overall natural moisture.
Improves different signs of aging.
It stimulates the production of collagen and firms the skin.

Sodium PCA
Sodium PCA is the sodium found in pyroglutamic acid. PCA is a natural moisturizing factor found in the skin which maintains a healthy epidermis.
Sodium PDA is non-irritating on both the eyes and skin.
Key Benefits
Acne – Regulates sebum production and has anti-bacterial properties which work effectively to prevent the recurrence of acne.

Melasma and Hyperpigmentation – Breaks down discoloration caused by aging, hormones, and sun damage.
Anti-Aging – Promotes chemical exfoliation to reduce the appearance of fine lines and wrinkles.
Contains key ingredients which help to retain up to 84% of skin moisture.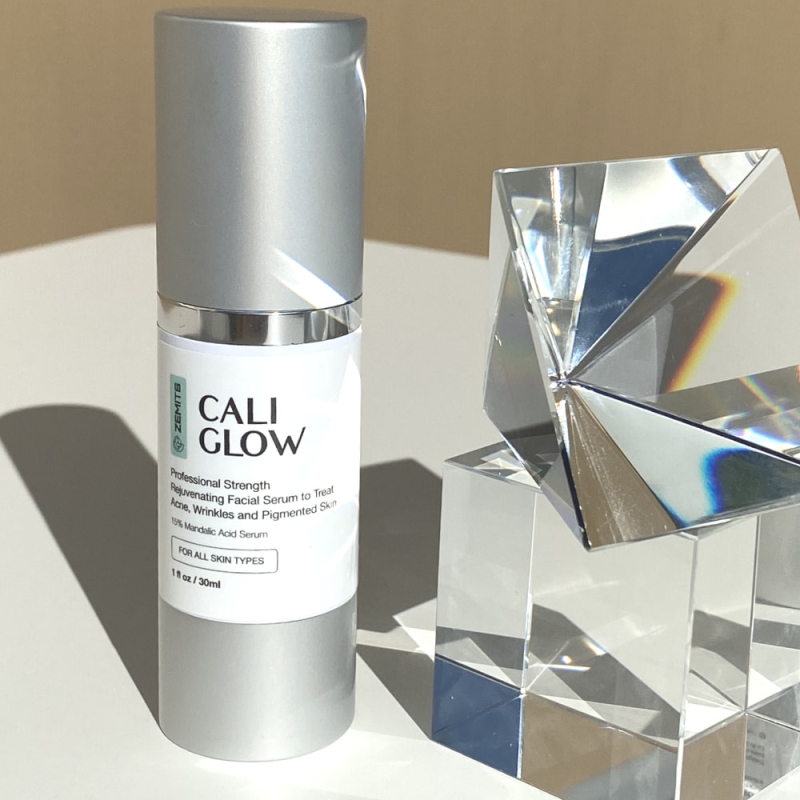 For deeper peeling, apply over clean skin after exfoliating facial treatments, such as:
Microdermabrasion

Hydrodermabrasion


Ultrasound Skin Scrubber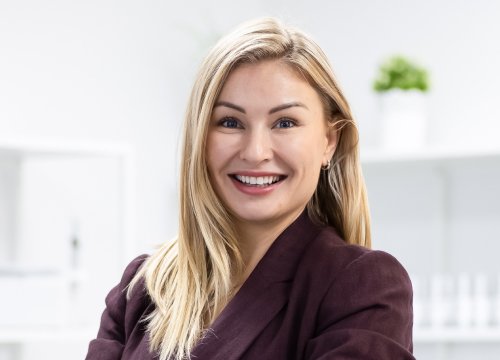 Financing Programs - More opportunities for your business
Interest-Free Financing and Flexible Payment Options. No credit, no problem!
Financing Programs

Learn More

Advanced Training Program
A-Esthetic offers the most advanced and comprehensive complimentary Advanced Online Training Course with every purchase of Zemits and Oomnex equipment..
Training Program

Learn More
Our clients Worldwide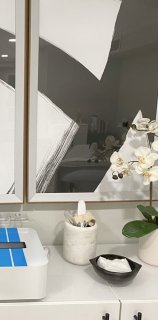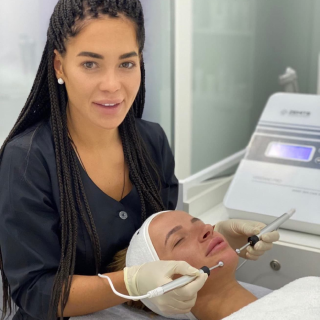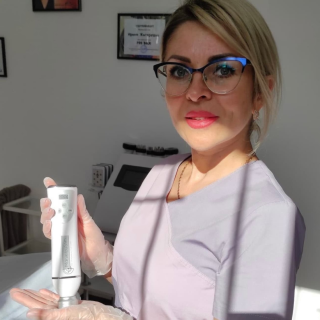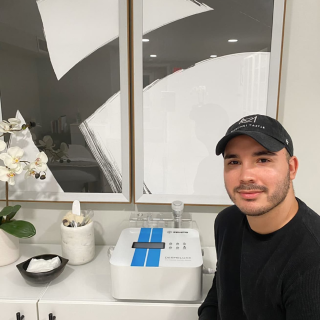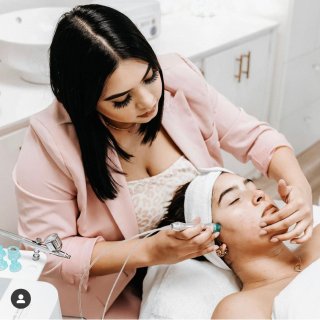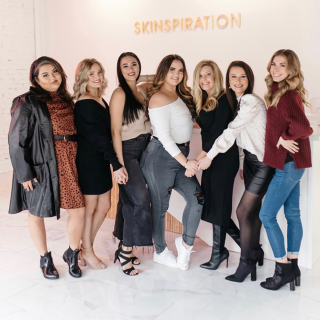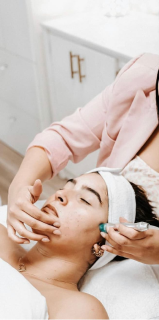 Advance-Esthetic is dedicated to providing you with the finest MedSpa Equipment to tailor a wide variety of your needs. Our mission is to support your MedSpa to boost your business with the highest quality products, outstanding customer service and a lifetime of client support.
Advance-Esthetic.us delivers to the following states: Alabama, Alaska, Arkansas, Arizona, California, Colorado, ...

Connecticut, Delaware, Florida, Georgia, Hawaii, Idaho, Illinois, Indiana, Iowa, Kansas, Kentucky, Louisiana, Maine, Maryland, Massachusetts, Michigan, Minnesota, Mississippi, Missouri, Montana, Nebraska, Nevada, New Hampshire, New Jersey, New Mexico, New York, North Carolina, North Dakota, Ohio, Oklahoma, Oregon, Pennsylvania, Rhode Island, South Carolina, South Dakota, Tennessee, Texas, Utah, Vermont, Virginia, Washington, West Virginia, Wisconsin, Wyoming
© 2021 DISCLAIMER: All information within the A-esthetic.us website and all other marketing materials are made only for informational and educational purposes. A-Esthetic products and equipment have not been tested or approved or any government entity for treatments of illnesses or diseases. Use at your own risk.
Advance-Esthetic does not accept any liability for inaccurate information on our website. It is the responsibility of the client to check the accuracy of all information provided and to confirm prior to and upon purchase of *qualifying Zemits equipment including but not limited to the conditional offer of marketing materials and other such offers for the defined brands. Zemits only. Marketing Materials are exclusively for Zemits branded machines only... Not applicable with Venus, Innocell, or other non Zemits branded equipment, ETC., Definitions: Qualified: Zemits Branded Equipment only