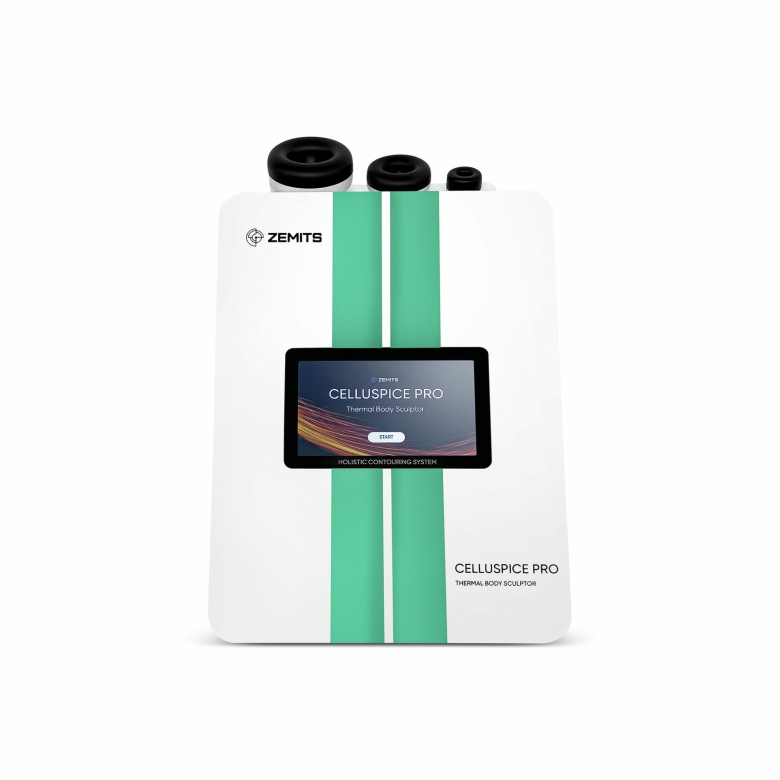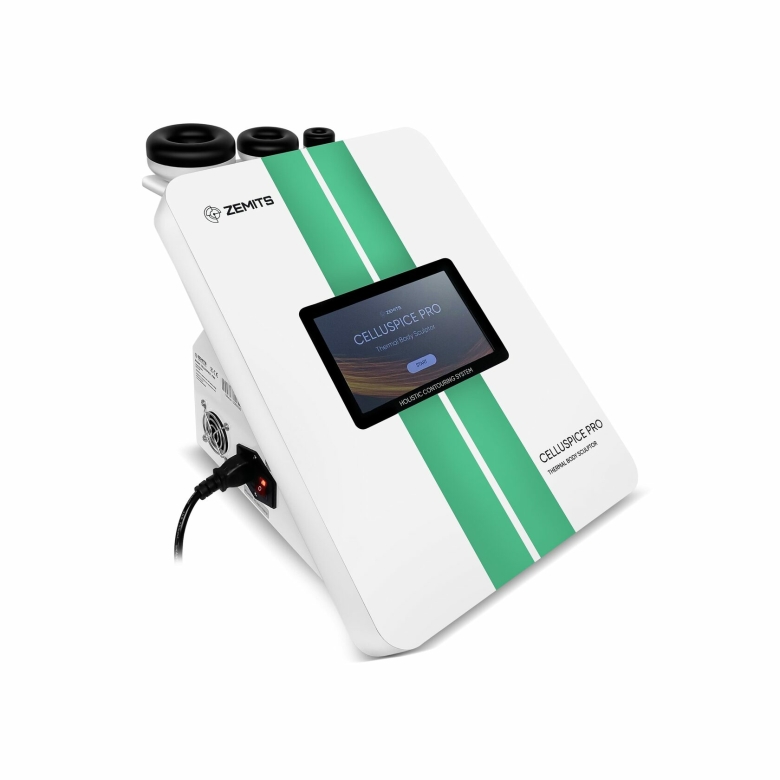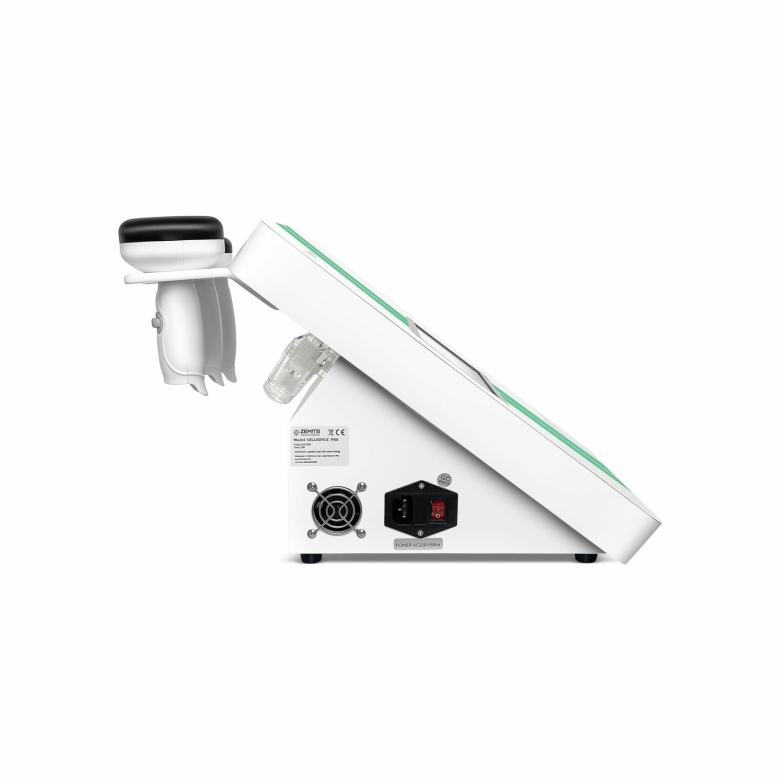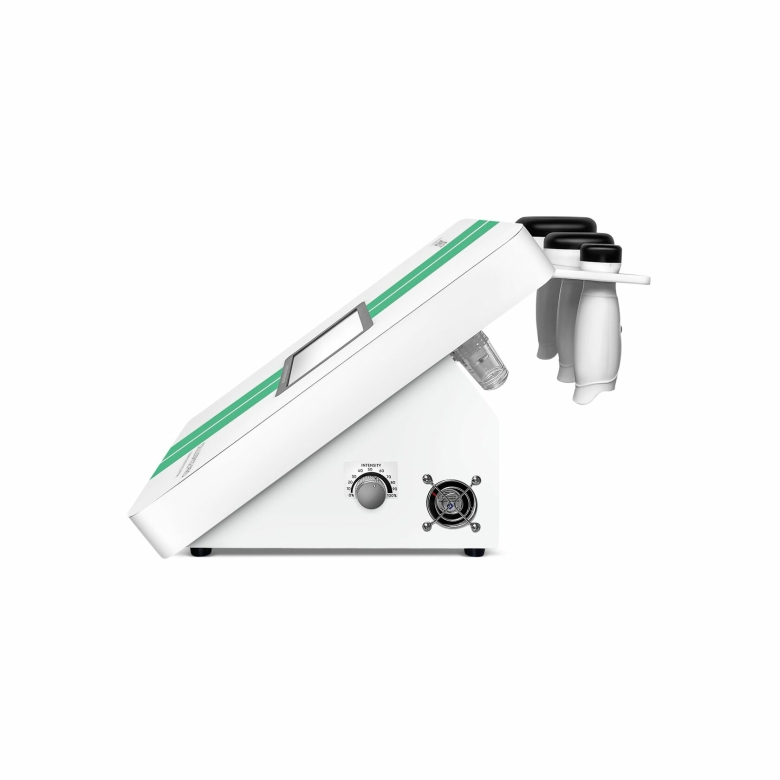 Zemits CelluSpice Pro –

Stand out of a crowd with a unique Thermal Body Contouring Technology
What is CelluSpice Massage?
A Revolutionary Approach to Thermal Vacuum Massage.
Embracing a 100% holistic method, CelluSpice proves to be an essential step following any cryotherapy procedure, whether vacuum-associated or employing a direct gliding cryo technique. CelluSpice allows for the introduction of contrast stimulation after the application of cold treatment by utilizing a heated vacuum handpiece.
The contrast treatment protocol is not only invigorating but also instrumental in optimizing circulatory and lymphatic flow. In addition, it bolsters the resilience of capillaries while enhancing body contouring and slimming outcomes.
Experience the transformative impact of thermal vacuum massage with CelluSpice, the definitive companion to your cryotherapy services.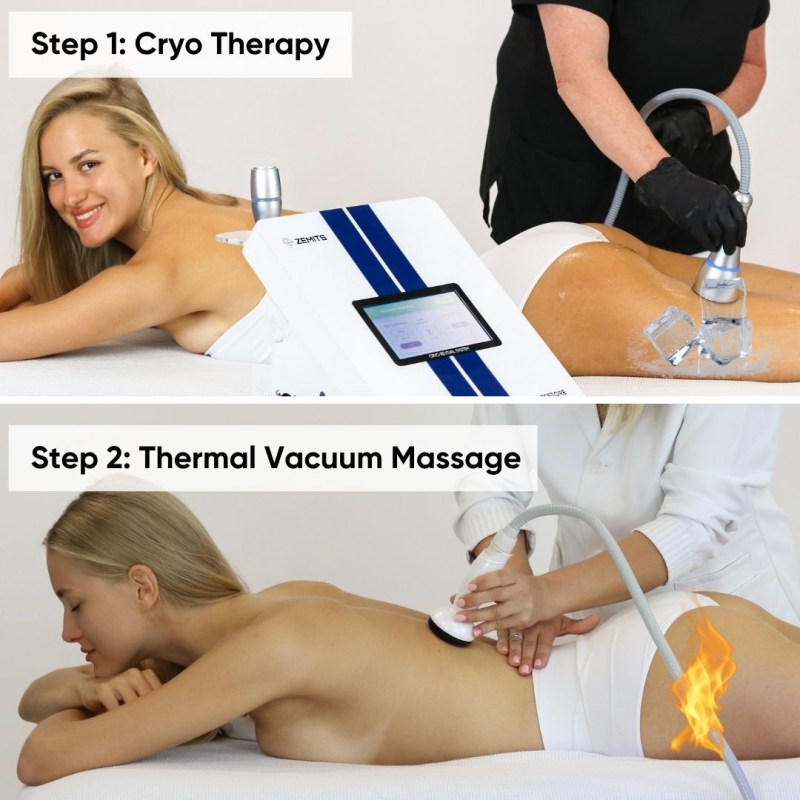 Zemits CelluSpice Pro – Stand out of a crowd with a unique Thermal Body Contouring Technology
It's 100% natural with no side effects! Zemits CelluSpice Pro from is used as an add on or stand-alone technique for various treatments including aggressive treatments such ultrasonic cavitation, or cryotherapy.
The advanced technology of CelluSpice Pro, added with high precision, are perfect for toning and contouring any body type.
Thermal Body Contouring is non-aggressive and non-invasive therapeutic procedure, with no downtime and no known side effects. CelluSpice Pro delivers this procedure perfectly!
How is CelluSpice Pro Special?
Unique and rare treatment on the aesthetic market
No electrical current like Radio Frequencies (RF), which means less contraindications
Perfect finishing step after Cryotherapy
Effective Vacuum massage after Cavitation treatment
Adjustable Thermal range up to 70C/ 150F
Three replaceable thermal vacuum handpieces
100% Holistic Technology
Unique and relaxing heating experience
3-Year Warranty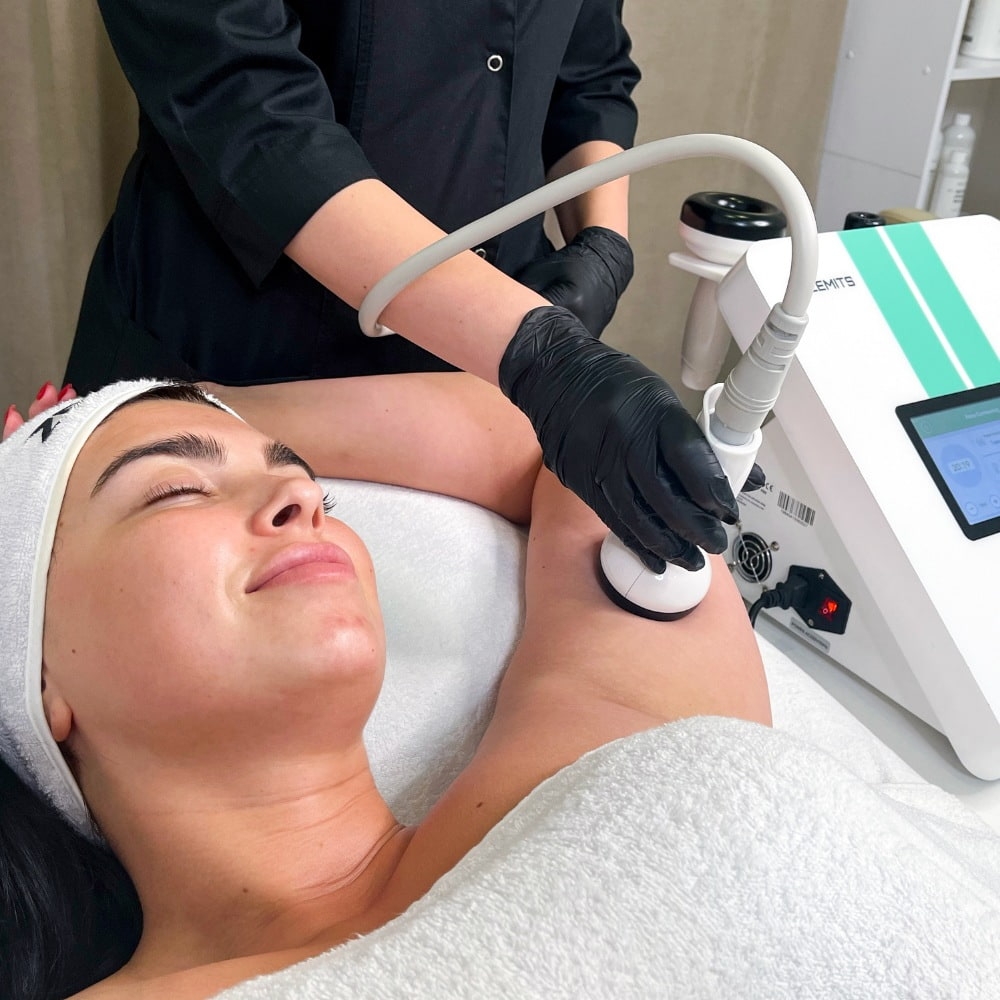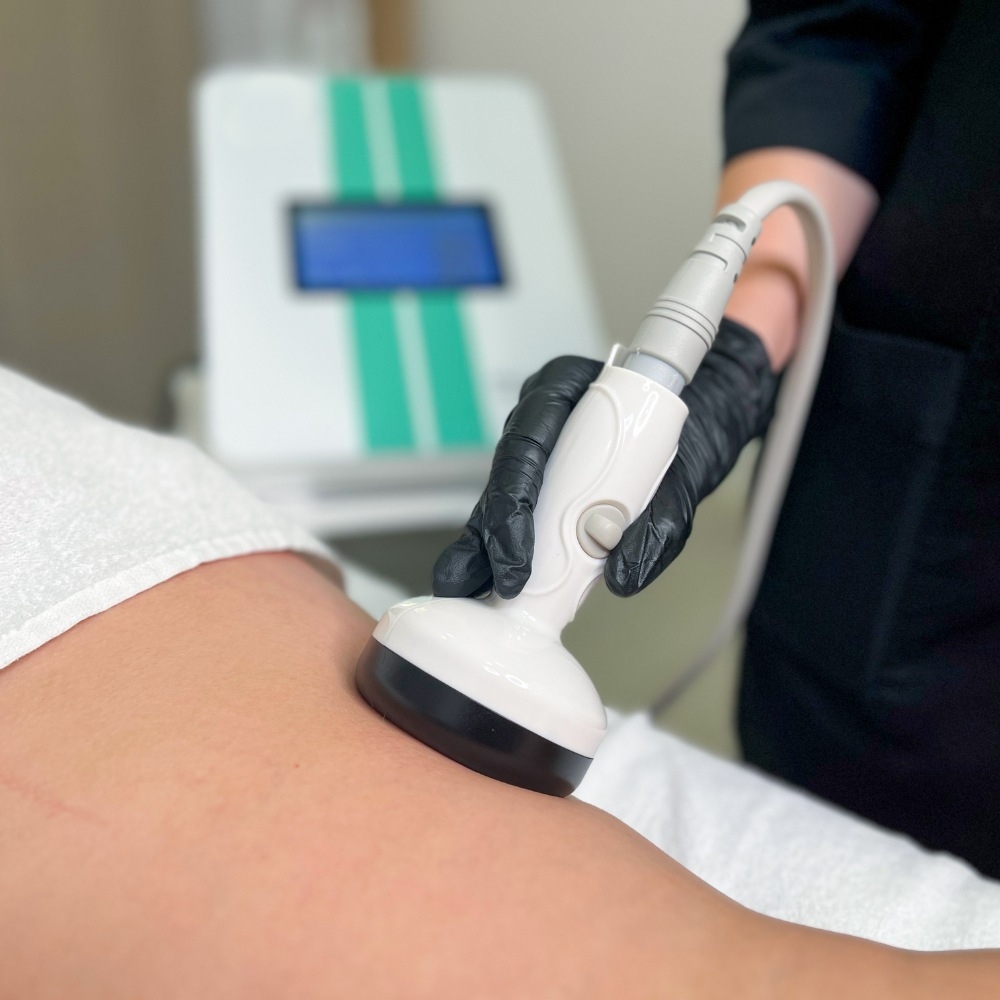 How does CelluSpice Pro work?
The Zemits CelluSpice Pro offers a non-invasive solution for face and body massage, armed with intelligently preconfigured protocols. With a simple touch, select from one of the nine available programs on its intuitive touchscreen interface, and the device instantaneously prepares itself for the treatment. Whether you're focusing on the face, arms, abdomen, or gluteus, we've incorporated all the necessary parameters for an effective, hassle-free performance: vacuum pulse patterns, thermal temperature settings, recommended suction intensity, and treatment duration. All of this is ready and waiting at your fingertips.
Press start, apply massage oil, and deliver a soothing massage aligned with the body's natural lymphatic flow. With the Zemits CelluSpice Pro, achieving relaxation and efficacy has never been easier.
CelluSpice's Pro Thermal Effect
CelluSpice Pro works wonders by pairing vacuum strength with the gentle heat of thermal treatment, creating impressively effective results.
This safe, non-electrical warmth helps muscles unwind and boosts circulation, sending a flood of oxygen-rich blood to your skin. This warming, oxygen-boosting effect goes hand-in-hand with a vacuum pulse massage, making this approach an exceptional, well-rounded treatment.
It fits perfectly into body contouring and anti-cellulite treatment protocols, and it's also fantastic as part of a relaxing massage treatment. With CelluSpice Pro, you're not just getting a device – you're gaining a versatile tool for whole-body wellness.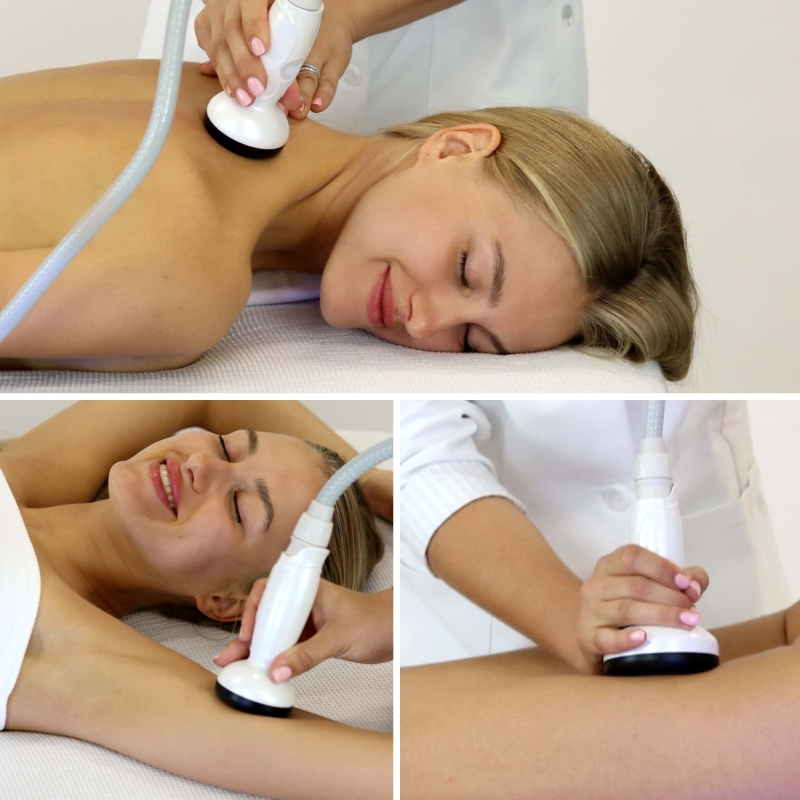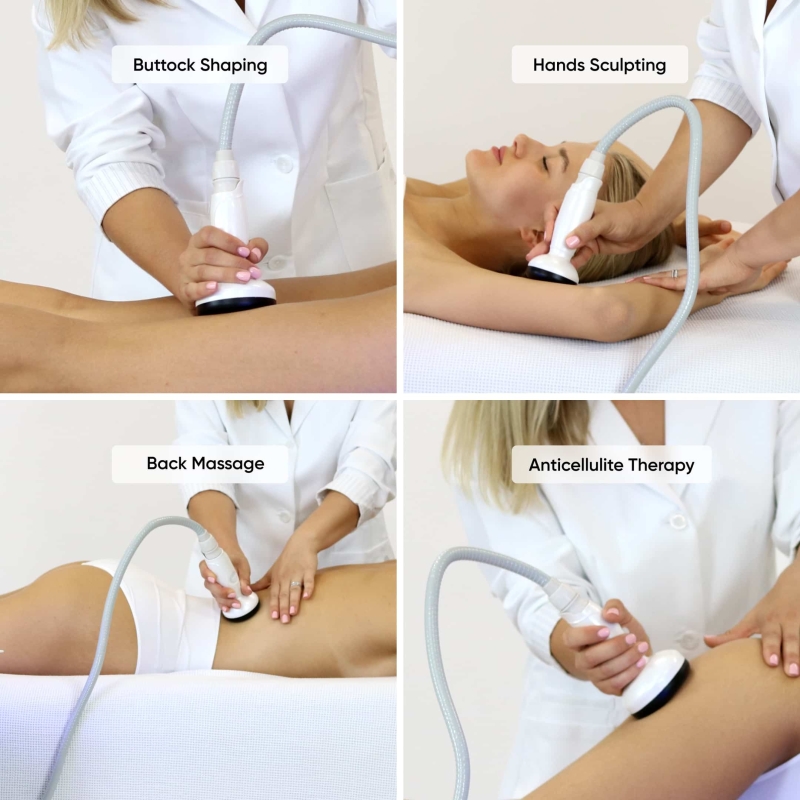 Customized Treatment Protocols for Your Clients' best experience
With Zemits CelluSpice Pro our customers receive 10 unique protocols to cover the most wanted clients' needs and help increase clients retention
Zemits CelluSpice Pro Durable Accessories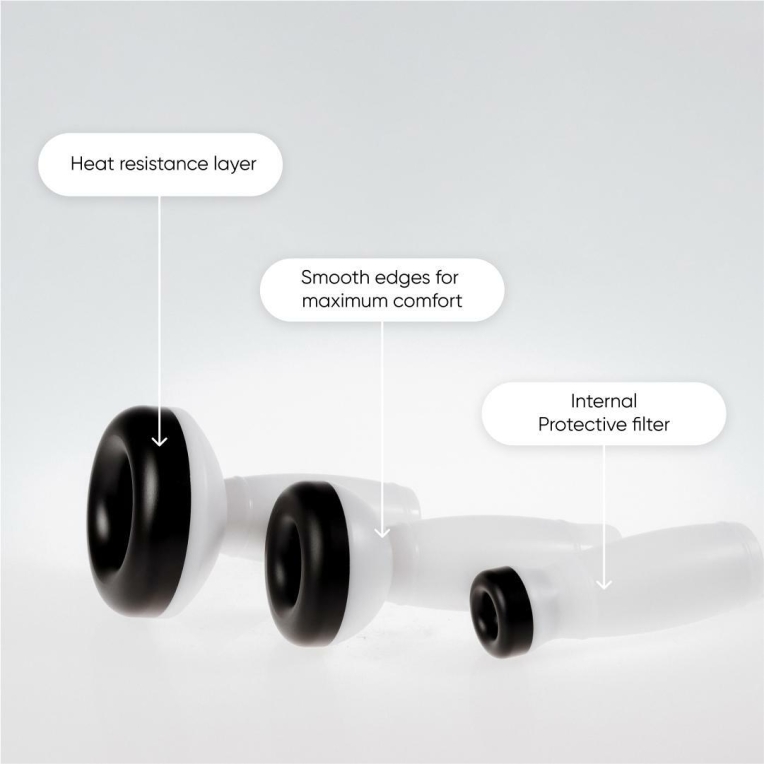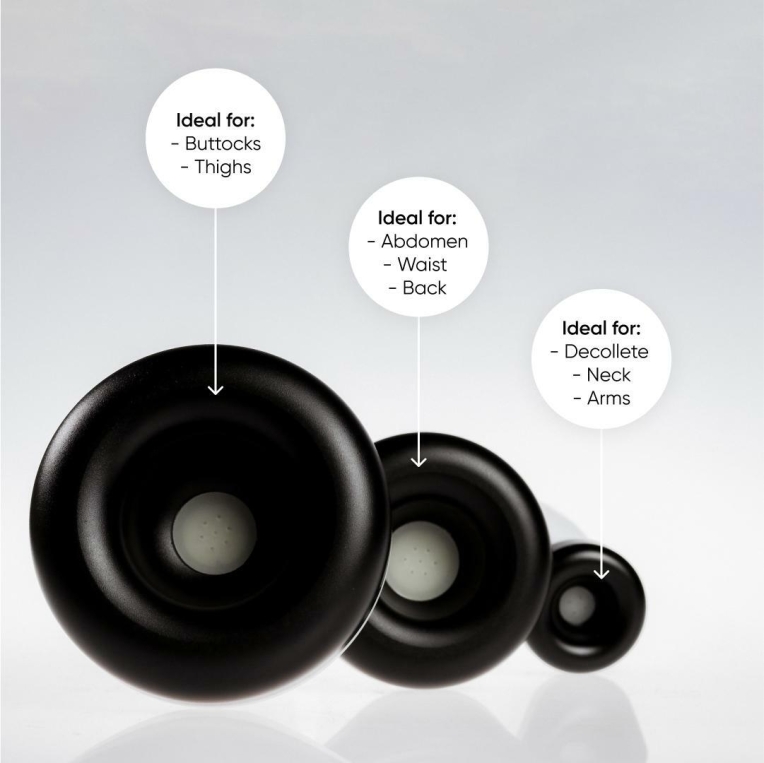 Some Unique Properties of CelluSpice Pro
The Zemits CelluSpice Pro Body Remodeling handpiece combines multiple technologies in one tool:
- Thermal massage
- Vacuum Deep Tissue Massage with adjustable patterns
- Interchangeable heads of three sizes, covering all the body areas.

This unique synergy of technologies works perfectly for:
- Full Body Massage
- Anti-Cellulite Treatment Protocols
- Post Cryotherapy Massage
- Post Cavitation Massage
- Muscle Tension Release
- Fascia Release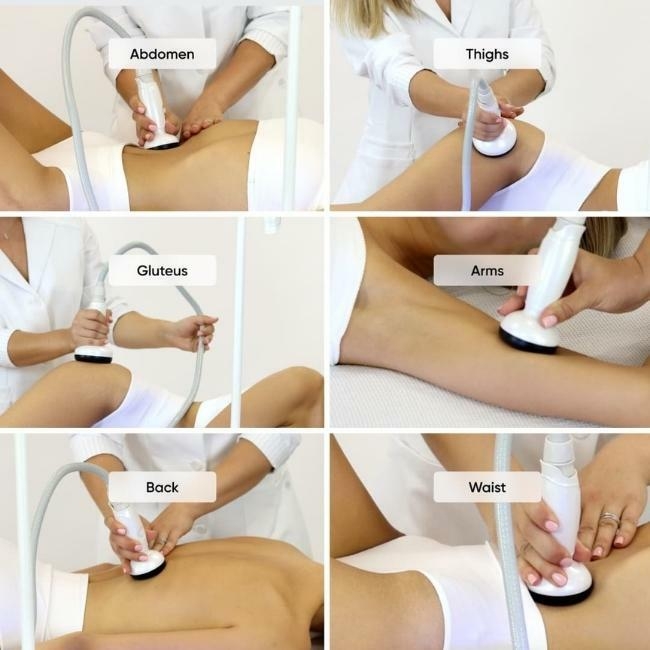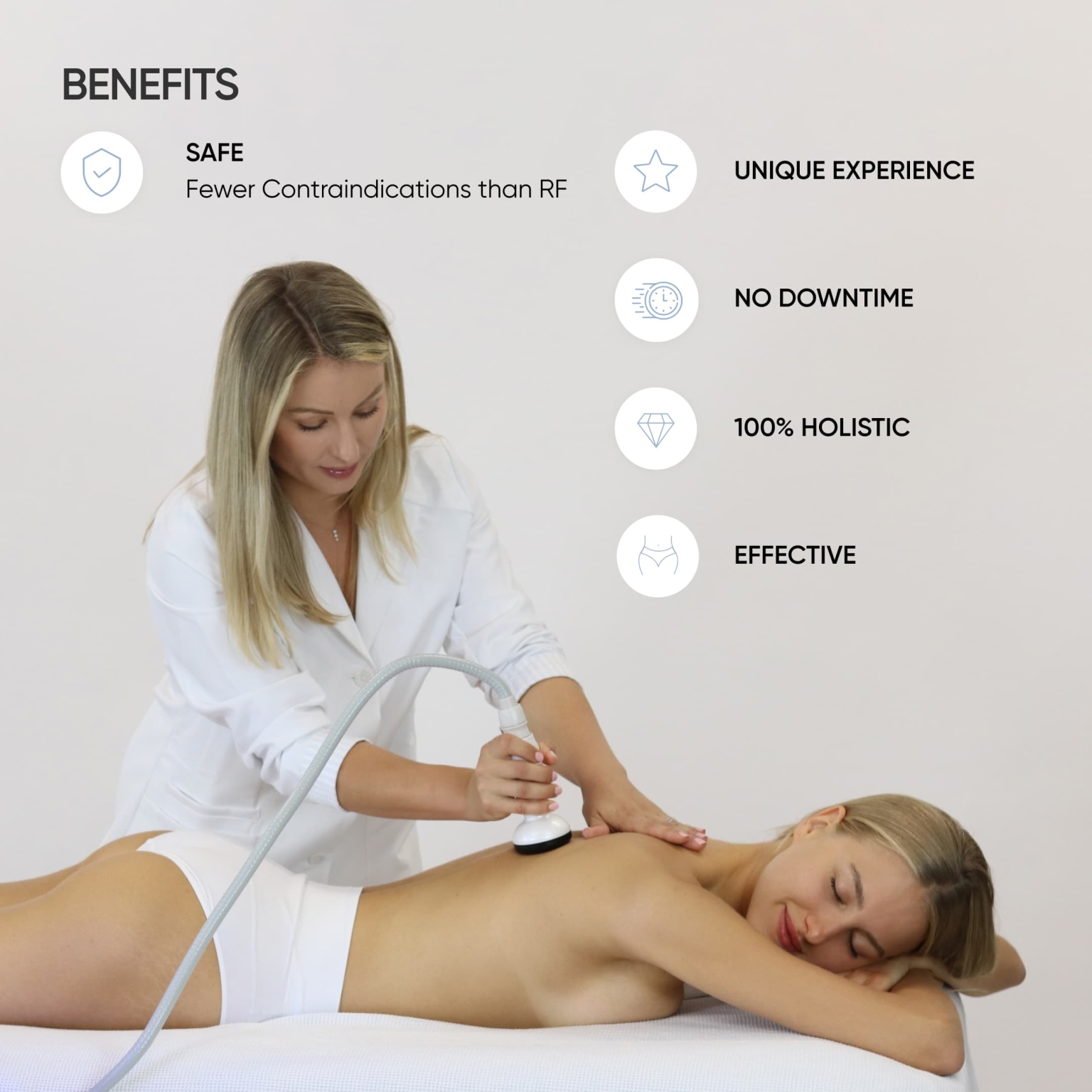 GIFT WITH PURCHASE
Maximize the results of treatments with Zemits Skincare

Experience the Zemits Advantage for Your Spa Business:
At Zemits, we understand that success in the spa industry requires more than just a high-quality device. That's why we offer a comprehensive treatment solution, providing everything you need to start enhancing your business immediately.
With every Zemits device purchase, we include a corresponding to your device complimentary set of premium skincare products, allowing you to offer exceptional services to your clients right away. We are committed to your success and believe in empowering you with the knowledge and skills to maximize treatment results.
To support you in achieving the best outcomes, we provide thorough training and detailed treatment protocols, ensuring you have the confidence and expertise to deliver outstanding services.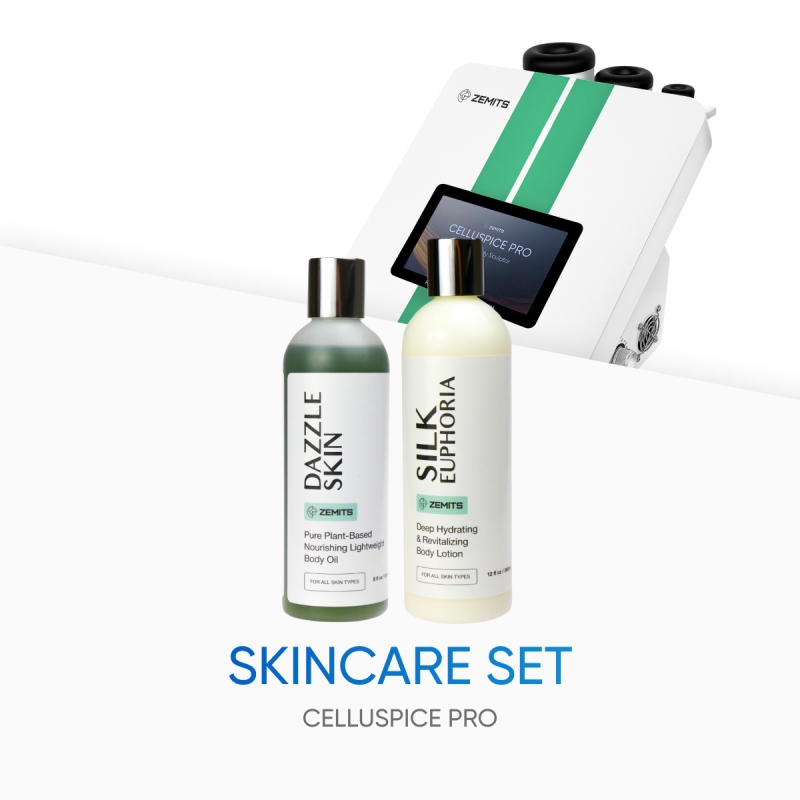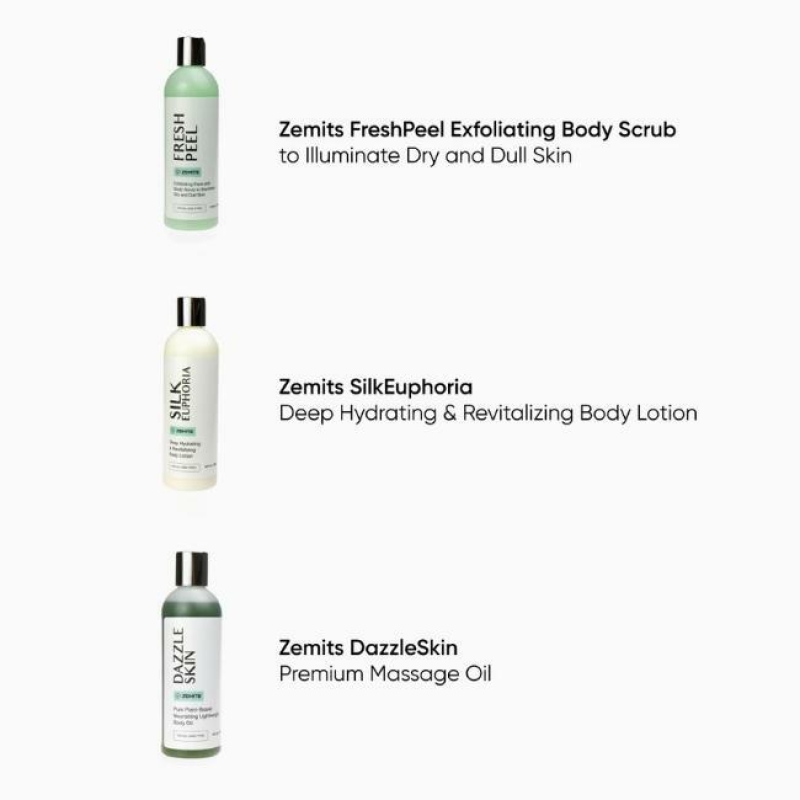 Maximize the Results of Treatments
STEP 1: Exfoliation
Zemits FreshPeel Exfoliating Body Scrub
to Illuminate Dry and Dull Skin
The natural body scrub helps to restore skin's natural glow with a refreshing blend of Jojoba Oil, Aloe Vera Gel, and Cucumber Extract.
Clean and simple formula for amazing exfoliating results.

STEP 2: Massage
Zemits DazzleSkin Premium Massage Oil
High-Performance Mixture of Pure Botanical Ingredients for the Most Luxurious Body Treatment Experience.
This lightweight, deeply hydrating blend of natural oils is a choice for every vacuum-powered device, as it helps to glide on the skin and minerals help to conduct Rf energy for greater treatment results.

STEP 3: Moisterizing
Zemits SilkEuphoria
Deep Hydrating & Revitalizing Body Lotion
One-of-a-kind lightweight and deeply nourishing body lotion with light notes of the ginger scent. The Zemits Silk Euphoria is a masterpiece for spa body services. It contains 8 essential oils, that help to soothe and soften the skin during or after body treatments.
The Zemits Silk Euphoria was created for luxurious spa services.
This esthetic device is intended for cosmetic use only. This esthetic device is not intended to be used to treat or diagnose any medical condition.
This esthetic device is intended to be used by estheticians and skincare providers. This esthetic device is not intended to be used by doctors or healthcare providers.
This esthetic device is not intended to be used in medical nor surgical purposes. This esthetic device does not affect the structure of deep skin tissues.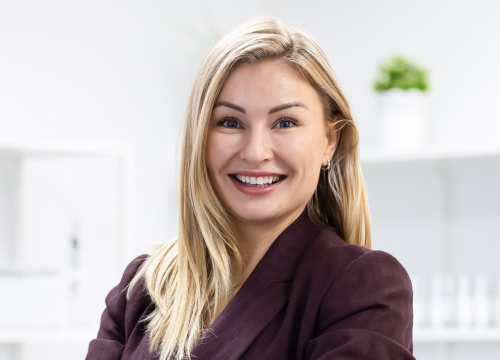 Financing Programs - More opportunities for your business
Interest-Free Financing and Flexible Payment Options. No credit, no problem!
Financing Programs

Learn More

Advanced Training Program
A-Esthetic offers the most advanced and comprehensive complimentary Advanced Online Training Course with every purchase of Zemits and Oomnex equipment..
Training Program

Learn More
Our clients Worldwide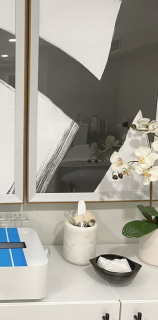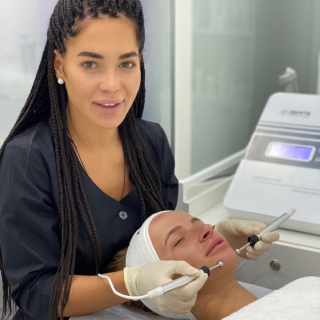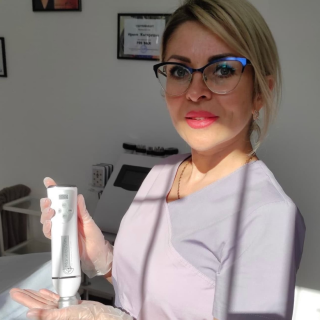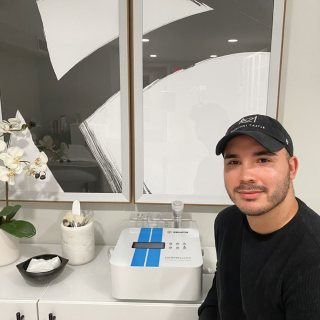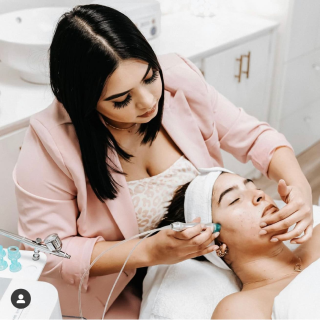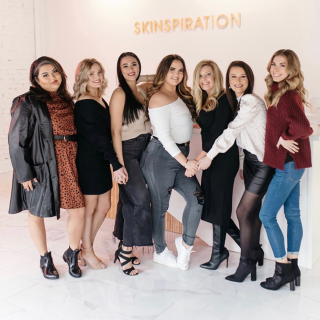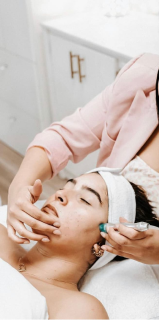 Advance-Esthetic is dedicated to providing you with the finest MedSpa Equipment to tailor a wide variety of your needs. Our mission is to support your MedSpa to boost your business with the highest quality products, outstanding customer service and a lifetime of client support.
Advance-Esthetic.us delivers to the following states: Alabama, Alaska, Arkansas, Arizona, California, Colorado, ...

Connecticut, Delaware, Florida, Georgia, Hawaii, Idaho, Illinois, Indiana, Iowa, Kansas, Kentucky, Louisiana, Maine, Maryland, Massachusetts, Michigan, Minnesota, Mississippi, Missouri, Montana, Nebraska, Nevada, New Hampshire, New Jersey, New Mexico, New York, North Carolina, North Dakota, Ohio, Oklahoma, Oregon, Pennsylvania, Rhode Island, South Carolina, South Dakota, Tennessee, Texas, Utah, Vermont, Virginia, Washington, West Virginia, Wisconsin, Wyoming
© 2021 DISCLAIMER: All information within the A-esthetic.us website and all other marketing materials are made only for informational and educational purposes. A-Esthetic products and equipment have not been tested or approved or any government entity for treatments of illnesses or diseases. Use at your own risk.
Advance-Esthetic does not accept any liability for inaccurate information on our website. It is the responsibility of the client to check the accuracy of all information provided and to confirm prior to and upon purchase of *qualifying Zemits equipment including but not limited to the conditional offer of marketing materials and other such offers for the defined brands. Zemits only. Marketing Materials are exclusively for Zemits branded machines only... Not applicable with Venus, Innocell, or other non Zemits branded equipment, ETC., Definitions: Qualified: Zemits Branded Equipment only