We speak English Hablamos Español Falamos portugues Мы говорим по-русски
Showroom Visits by Appointment Only
Exclusive distributor of Zemits in the US
Worldwide Shipping
---
Zemits DuoCratus 2-in-1 Diode Laser & IPL System
15%
Free shipping
Specials for Licensed Pros

The Zemits DuoCratus is a cutting-edge double-action laser platform that combines 808 nm Diode Laser and IPL technologies.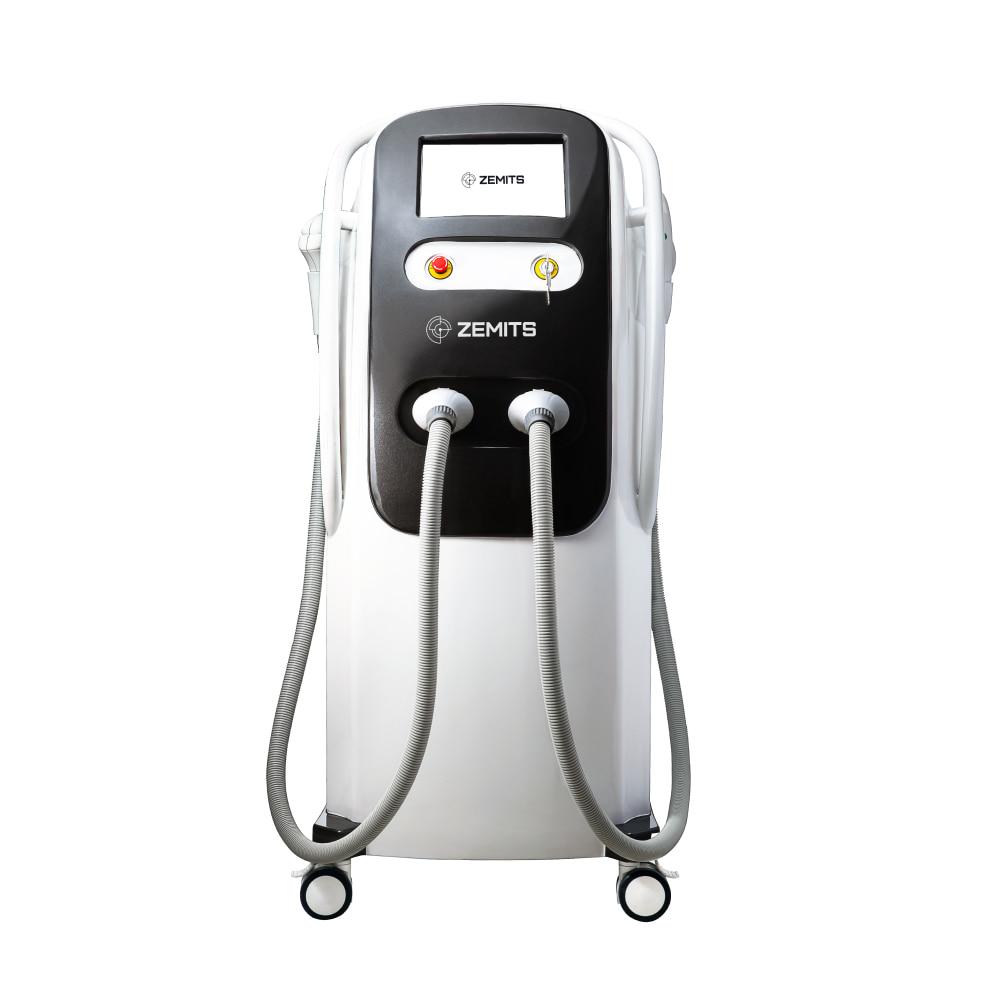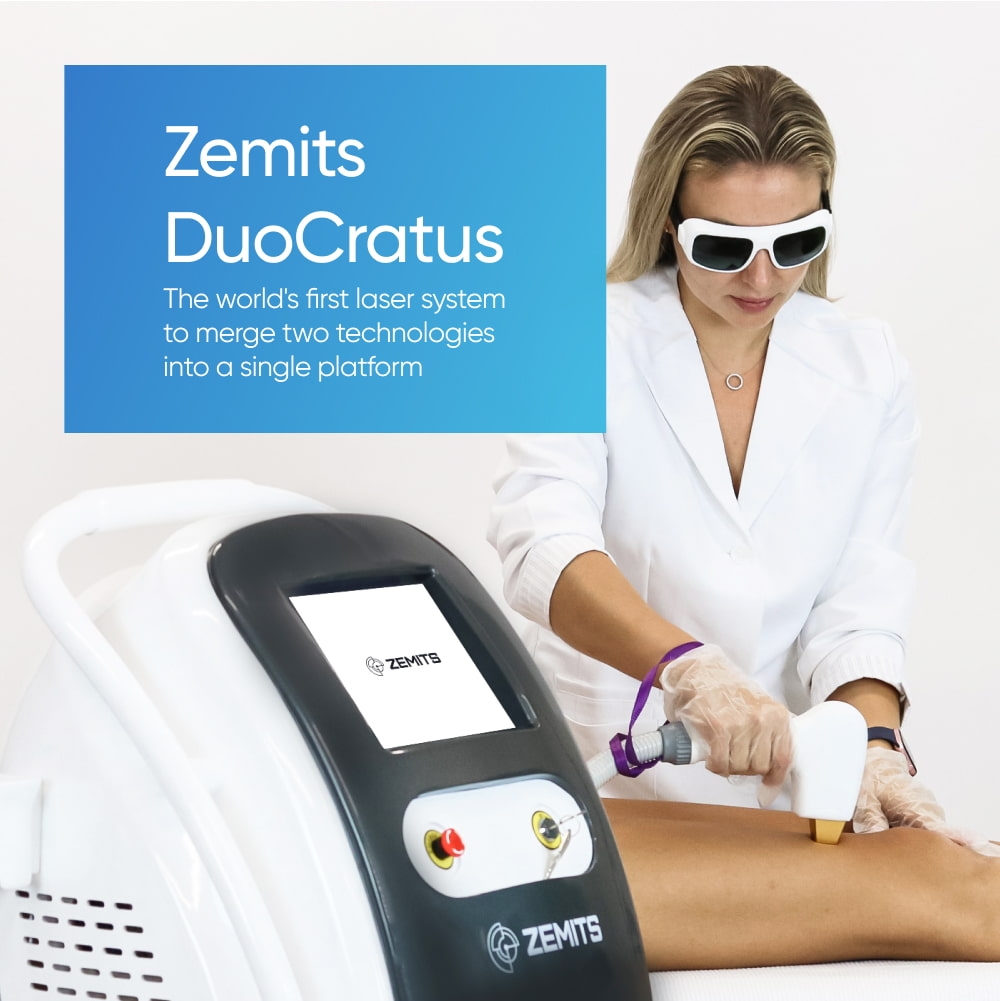 The Zemits DuoCratus Diode laser & IPL system combines two cutting-edge technologies in one machine: an 808 nm diode laser and IPL technology.


IPL is a multi-functional technology for:
Effective and Pain-fee Hair Removal

Skin Rejuvenation

Pigmentation Reduction

Acne Therapy
As a laser modality Zemits DuoCratus uses an 808nm wavelength diode laser, which is the gold standard for hair removal.
The Zemits DuoCratus is the world's first laser system to merge two technologies into a single platform.


This one-of-a-kind laser system can help you achieve fantastic results:
Penetrates the skin deeply and safely to remove hair follicles

Prevents ingrown hairs from growing

Significantly slows the growth of hair on any part of the body.

Removes hair from sensitive regions like the bikini line and underarms.

Has a high melanin absorption rate.

Removes darkness from regions such as the armpits.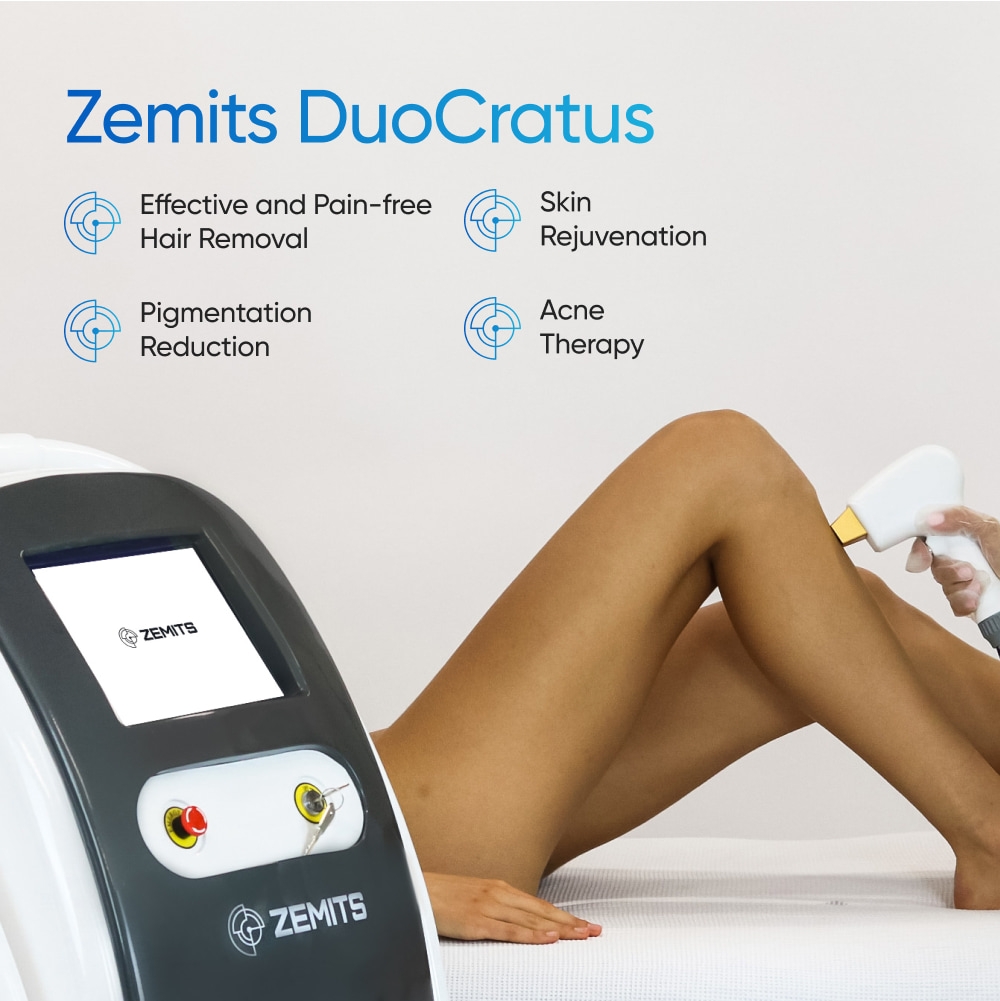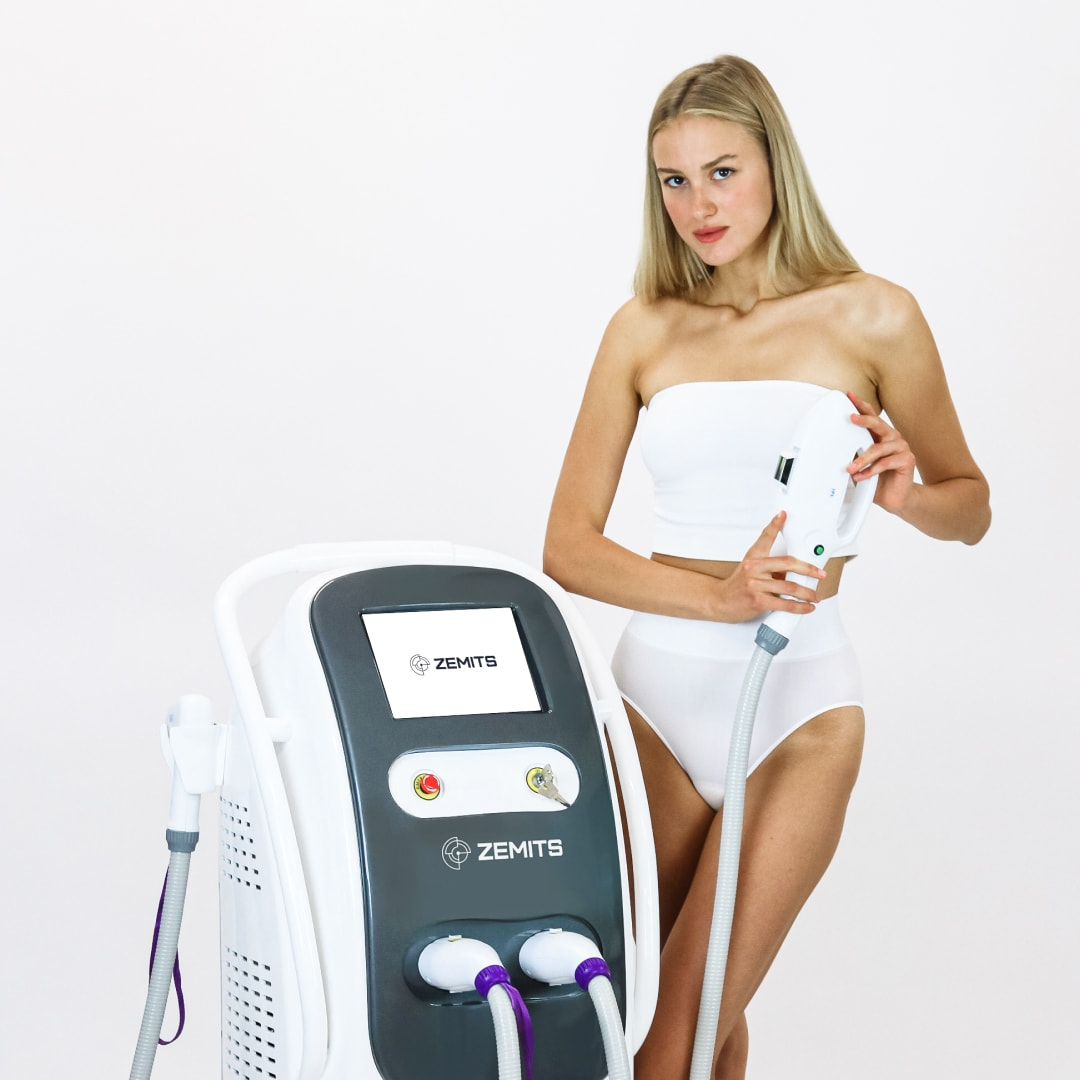 1. The most modern technology 2 in 1 multipurpose beauty machine combines diode laser 808nm, IPL SHR, and other technologies into a single machine.
2. Each system has its own power source, ensuring consistent and high performance.
3. System of advanced monitoring, which is both safe and convenient
4. The interface is intuitive and simple to use.
5. Two filters are included for a longer lifespan.
Benefits of machine:
This technology makes use of a fully digital system to optimize extreme results as rapidly and safely as possible. Its high-performance, revolutionary cooling system lets you to operate for extended periods of time without having to constantly adjust the temperature, resulting in improved process performance.

Works with Fitzpatrick skin types 1-5, though lighter skin and darker hair tones produce superior results.

Advanced aesthetic technology is available for effective body and facial treatments.

It enables you to provide the most up-to-date technologies and industry trends, ensuring the retention of your patients as well as the addition of new clients.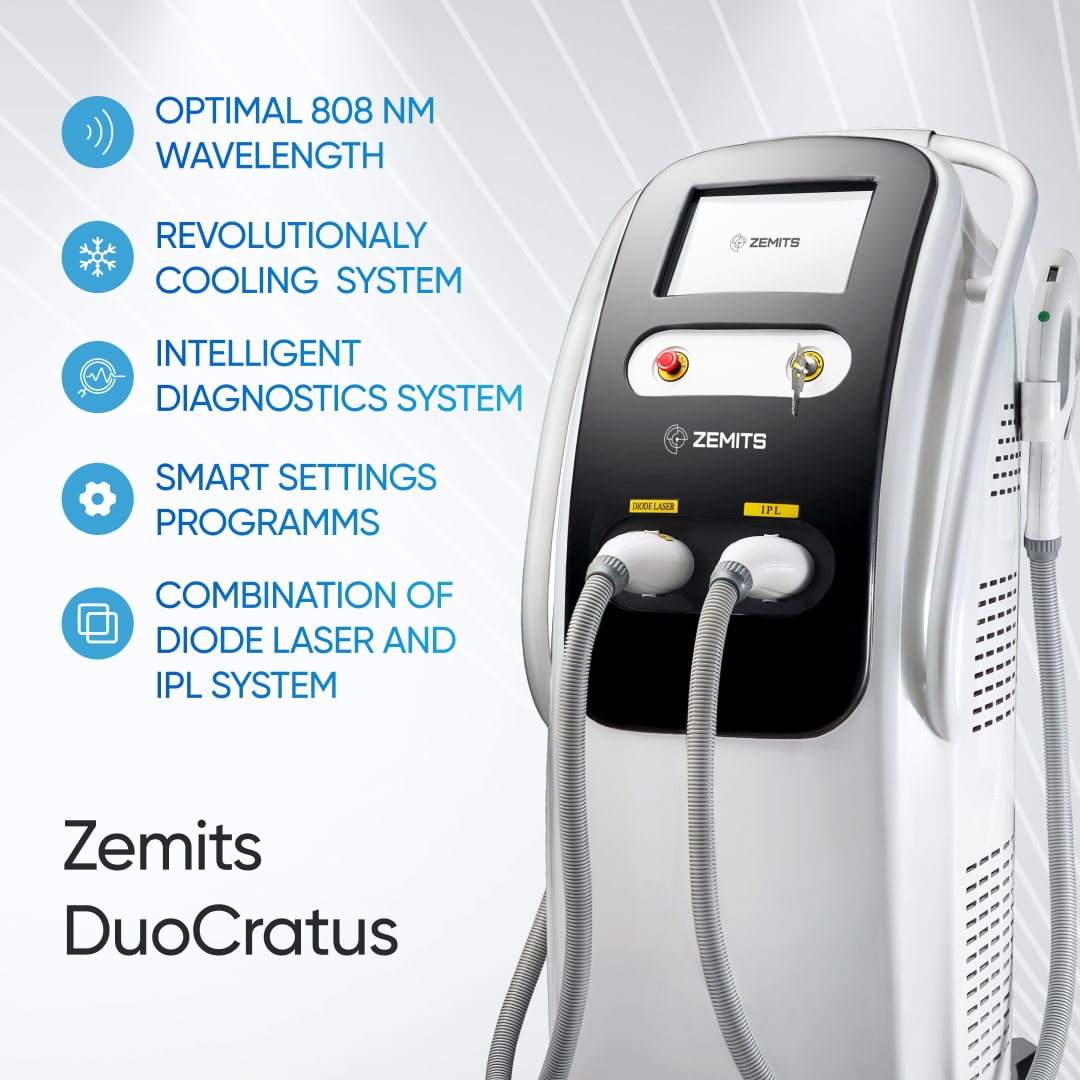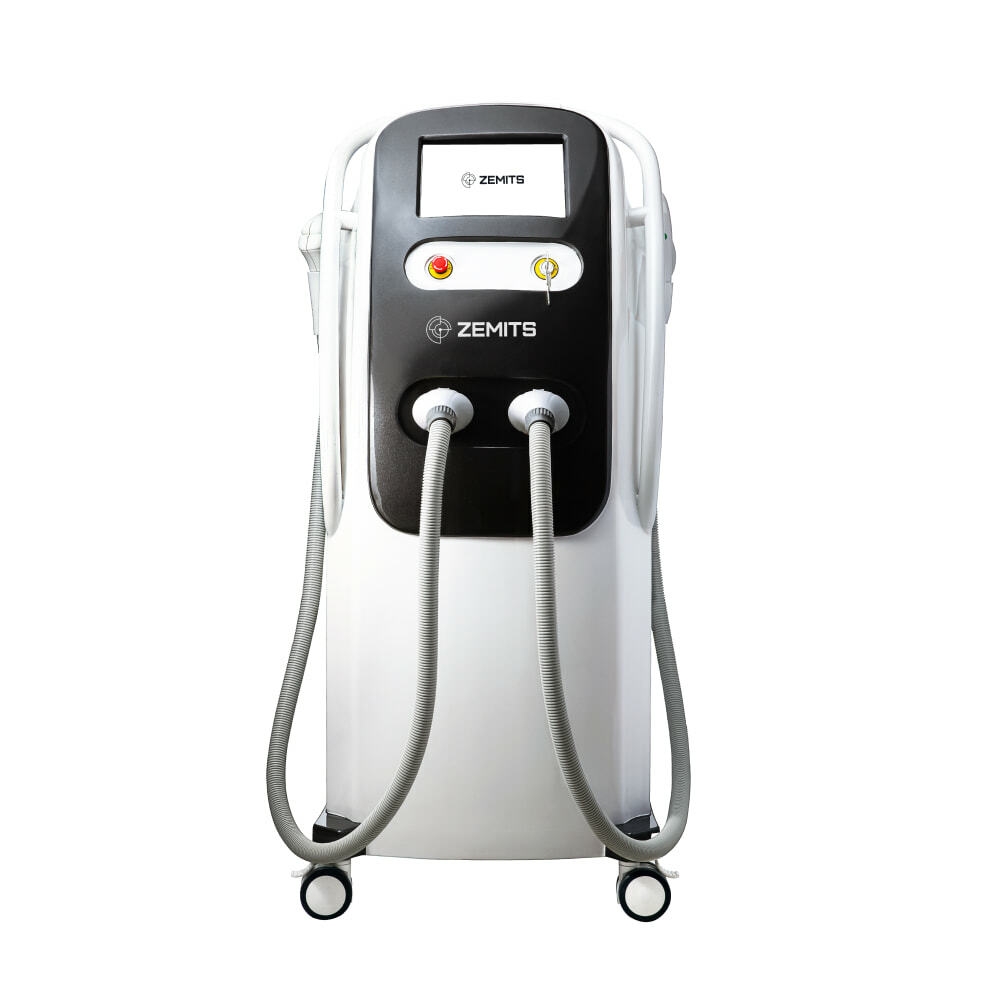 808 nm Diode Laser Hair Removal can be performed for various treatment areas:
Upper Lip

Chin

Armpits 

Back

Chest

Abdomen

Bikini

Arms

Legs

Toes
IPL Skin tightening and regeneration.
Acne therapy

Skin Rejuvenation 

Pigmentation elimination

IPL hair removal with 640 nm filter
The Zemits DuoCratus IPL handpiece may perform the following procedures:
1. Anti-Acne: a treatment that combines a photodynamic action with antibacterial qualities with targeted photothermolysis to minimize sebum secretion. Red spots and uneven pigmentation are also reduced, which enhances skin tone.
2. Melasma, solar lentigo, poikiloderma, freckles, and nevomelanocytic lesions are among the pigmentation lesions that can be reduced.
3. On the face, neck, décolleté, and back of the hands, facial rejuvenation reduces wrinkles, spots, skin thinning, and telangiectasias.
4. Dilated pores can be found on any skin type.
5. Treatments for fine and deep wrinkles
6. Treatment for sunspots and discoloration caused by UV exposure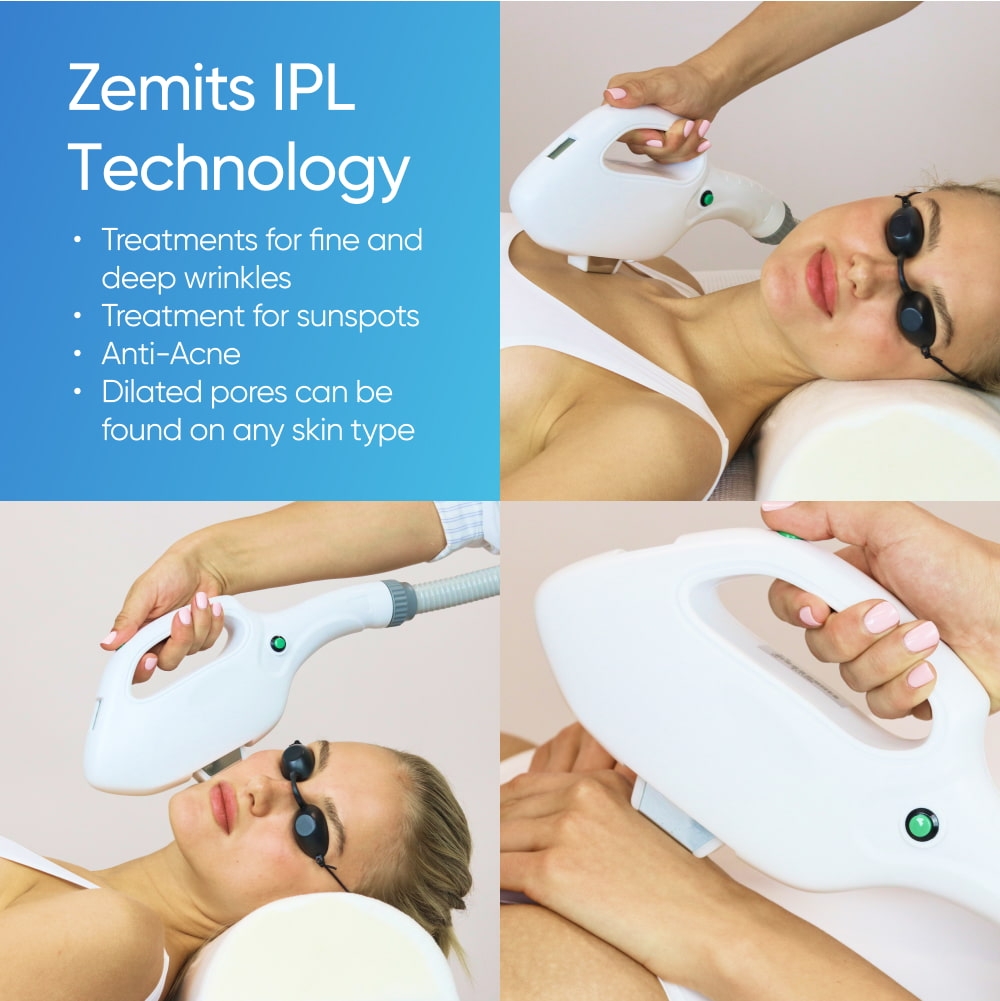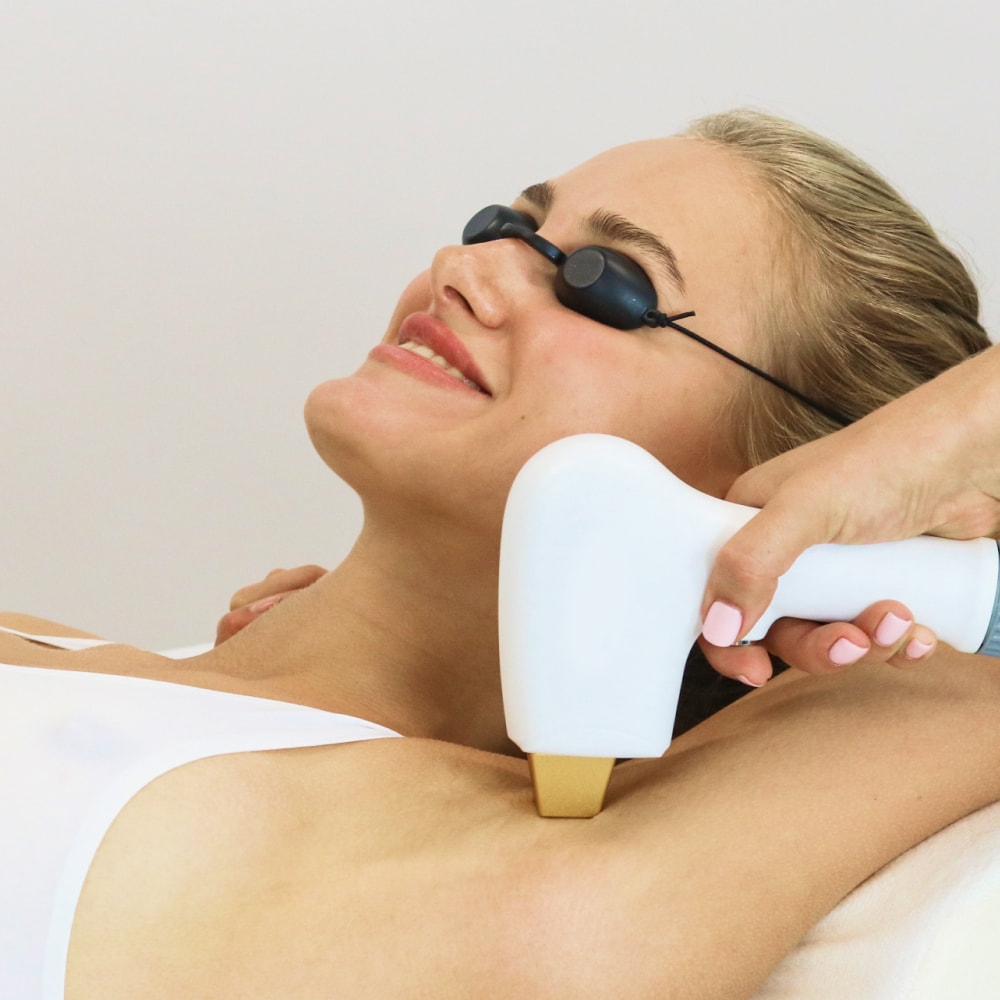 The 808 nm Diode Handpiece can be used to perform quick and effective hair removal treatments at the following locations:
armpits

legs

bikini

toes

arms

face

back 
FAQ's
What is Laser Hair Removal and how does it work?
Laser hair removal removes unwanted hair with a concentrated beam of light (laser).
The pigment (melanin) in the hair follicle absorbs the light emitted by a laser. The light energy is converted to heat, which destroys the follicle and kills the hair, making it impossible for it to regrow.
I'm not sure how many sessions I'll need.
It can take anywhere from 5 to 10 sessions, depending on the area being targeted. The lower legs, bikini, and underarms, in general, respond the best and fastest, requiring the fewest treatments. The face, like the arms, might be one of the most stubborn places that requires additional sessions.
Laser hair removal is permanent, and once the hair follicle is destroyed, it cannot recover; nonetheless, fresh hair development is conceivable. Hormones and medications can impact and be responsible for the growth of new hair follicles in certain conditions. As a result, some people may see new hair growth, which, while much less than before, may necessitate a maintenance session.
Is it necessary for me to grow my hair out?
No. As a result, laser hair removal is a fantastic option. You can shave as usual, and depending on whether the area has speedy hair regeneration, you should shave the area at least 24-48 hours before your visit. The less hair on the surface, the more laser energy is absorbed into the hair beneath the surface. This reduces the amount of heat produced above the skin, making the laser removal process much more comfortable.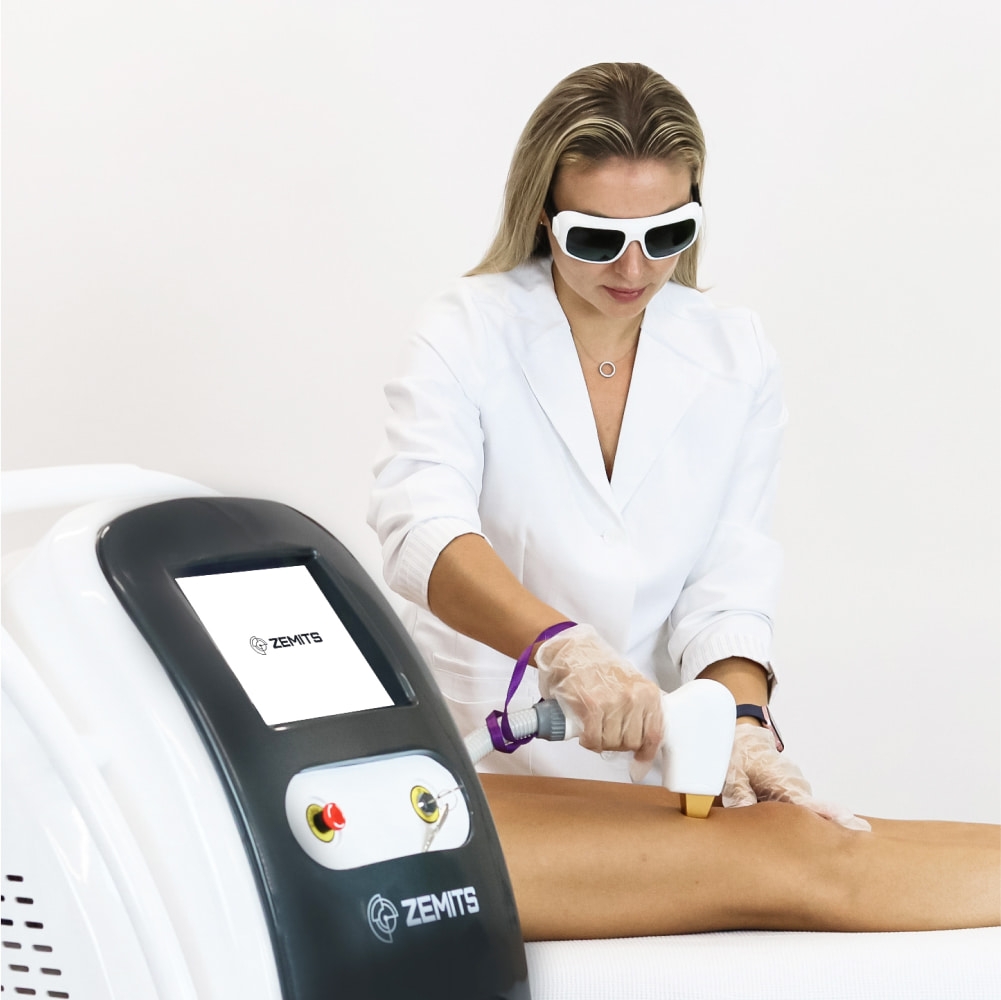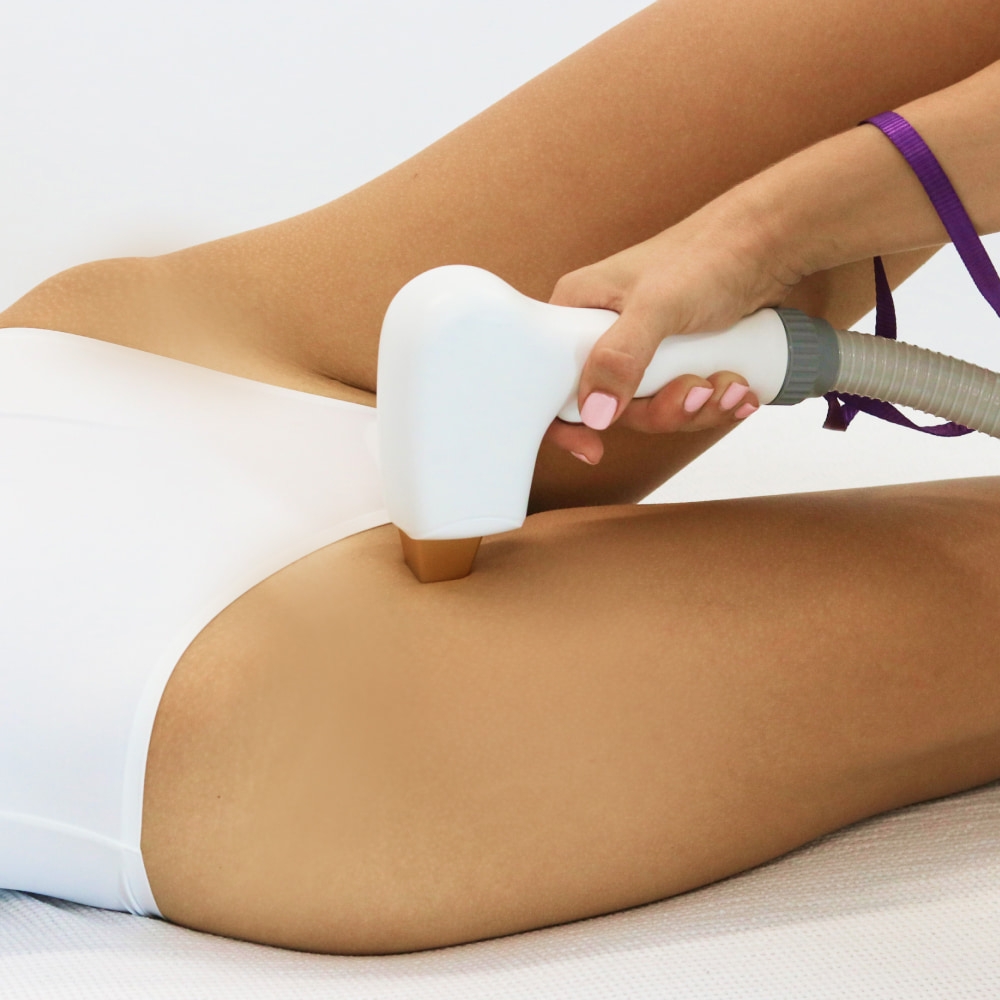 Is laser hair removal painful?



Laser hair removal should not be painful. You may feel some heat/warmth; however, our technicians are highly trained to ensure that the proper settings are selected to minimize any pain caused by skin warming. We also use cutting-edge technology, such as a cooling system that keeps the area cool during the process and then properly cools it afterward.
Is it okay if I go outside after my session?



We recommend limiting sun exposure because a tan increases the risk of burns and hyperpigmentation during laser therapy. If you're going to be outside in the sun, you'll need to wear sunscreen with a minimum SPF of 30.
What will go place at the meeting?



Your laser technician will meet with you and go over your previous medical history as well as any medical conditions you may have before assessing the region you want to be treated. A patch test will be performed on the area where laser hair removal will be performed. The goal of the patch test is to see how your skin reacts to lasers and determine the ideal energy settings for you. It's not about figuring out if it works or not.
Is it okay if I shave in between treatments?
Yes, you can shave as usual in between sessions, though we recommend not shaving for the first 48 hours following treatment.
Will my hair regrow after I've finished the treatment?
A hair follicle that has been destroyed cannot recover, although new hair growth can develop as a result of drugs, hormones, and other factors. As a result, some people may require a maintenance visit, which can range from twice a year to once every two years, depending on the influencing circumstances.
How quickly can I expect to see results?
The results of laser hair removal can be evident within two weeks; however, because hair grows in cycles, most people will see a considerable hair decrease by their third session.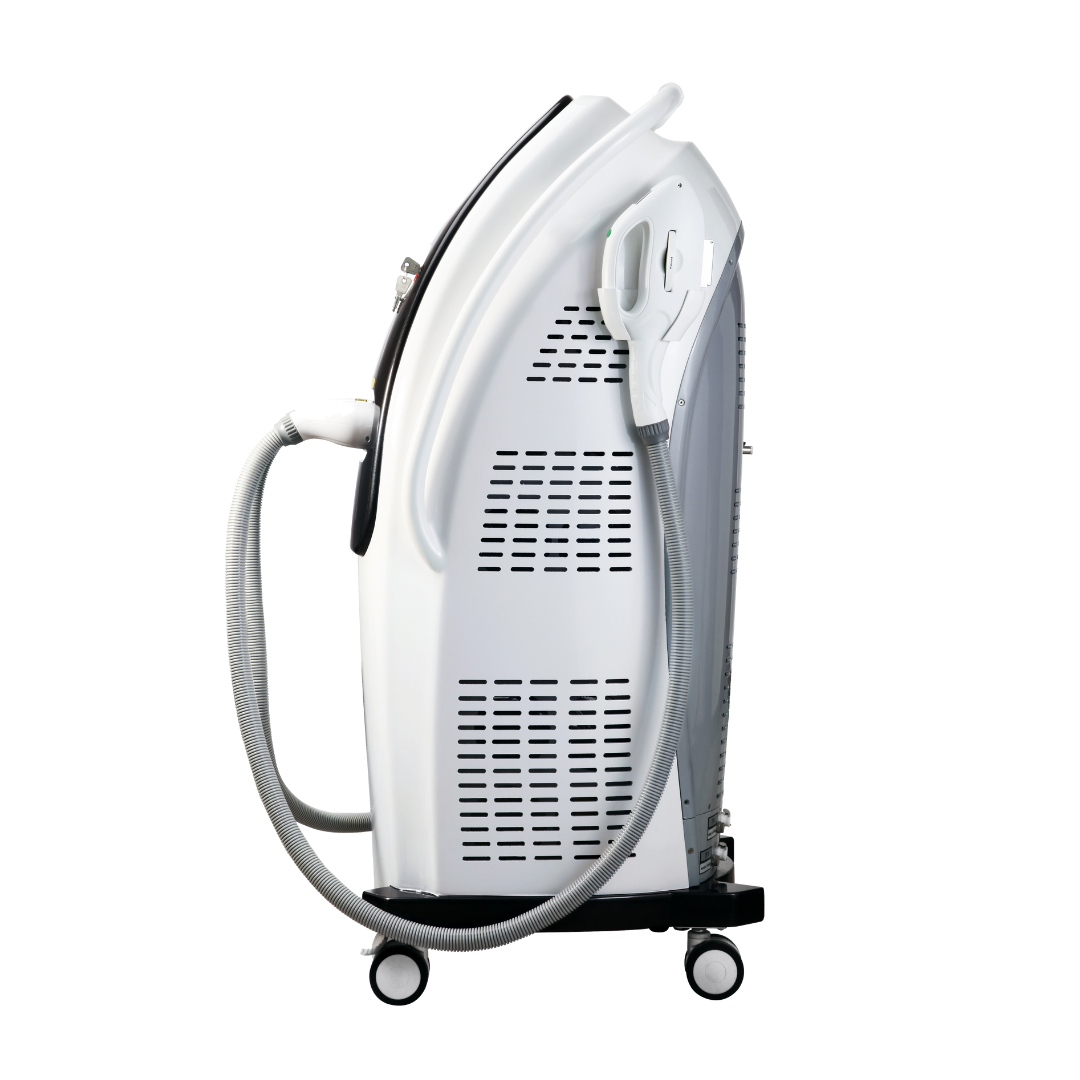 Techincal Specification
Parameter

• Controller: 10.4 inch color touch LCD screen
• Output power: 4000W
• Cooling System: Water Cooling + Air Fan+ Semiconductor Thermal management system
• Handpieces: 1. 808nm Diode Laser; 2. IPL/SHR with 5 interchangeable cut-off filters
• Package size: 32" x 25" x 55" for the device; 22" x 20" x 6" for the spare parts box
• Gross Weight: 183 lbs
808nm Diode Laser Modality
• Wavelength: 808nm
• Energy Density: 1-100 J/cm2
• Frequency: 1-10 Hz
• Pulse Width: 5-400 ms
• Spot Size: 0.51" x 0.51" (13 x 13 mm)
SHR/IPL system
• Energy Density: 1-50 J/cm2
• Pulse No: 1-6 / adjustable
• Frequency: 1-10 Hz
• Spot Size: 0.47" x 1.18" (12 x 30 mm)
• Filters: 480nm, 530nm, 590nm, 640nm, 690nm
Zemits Providers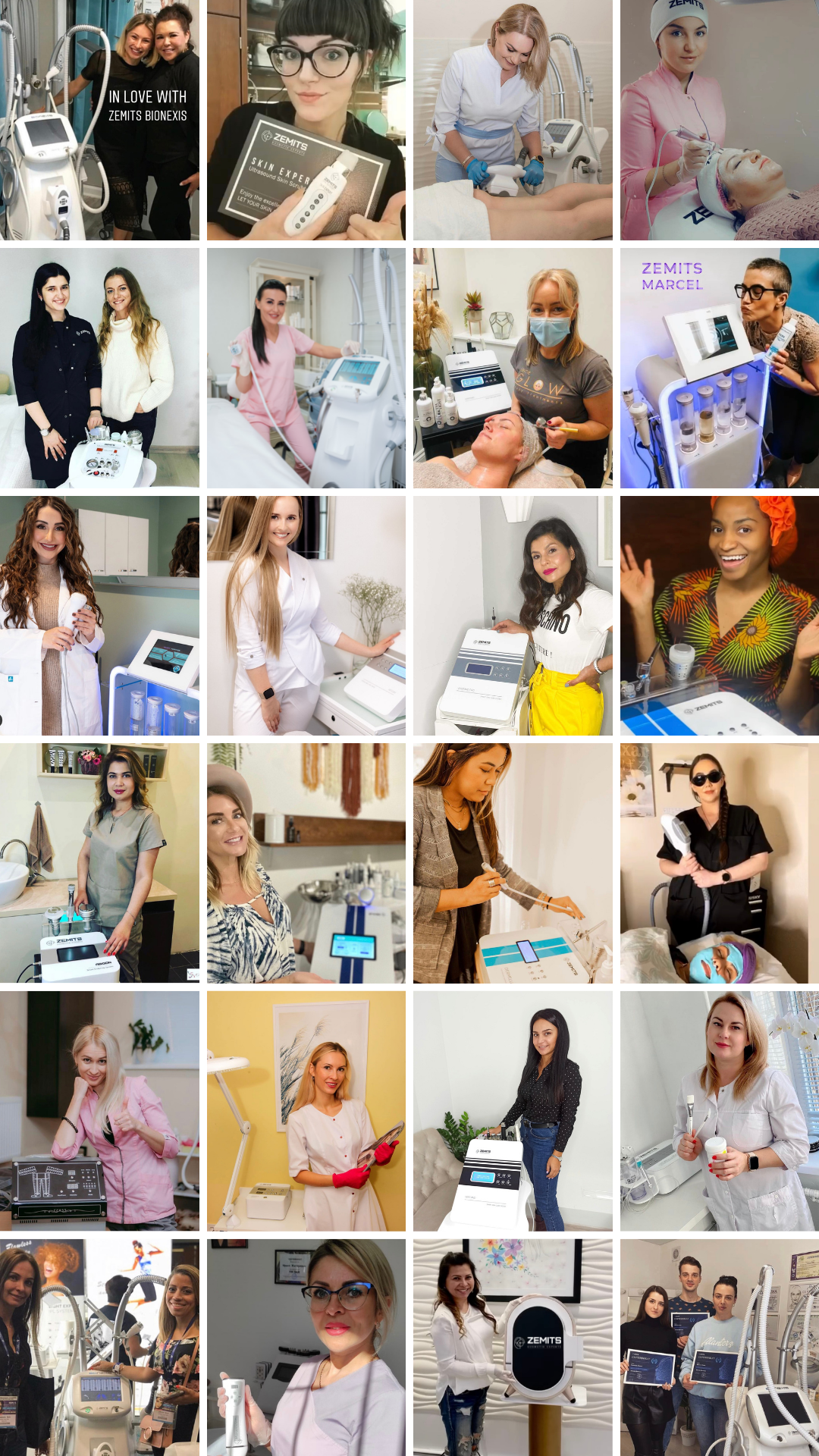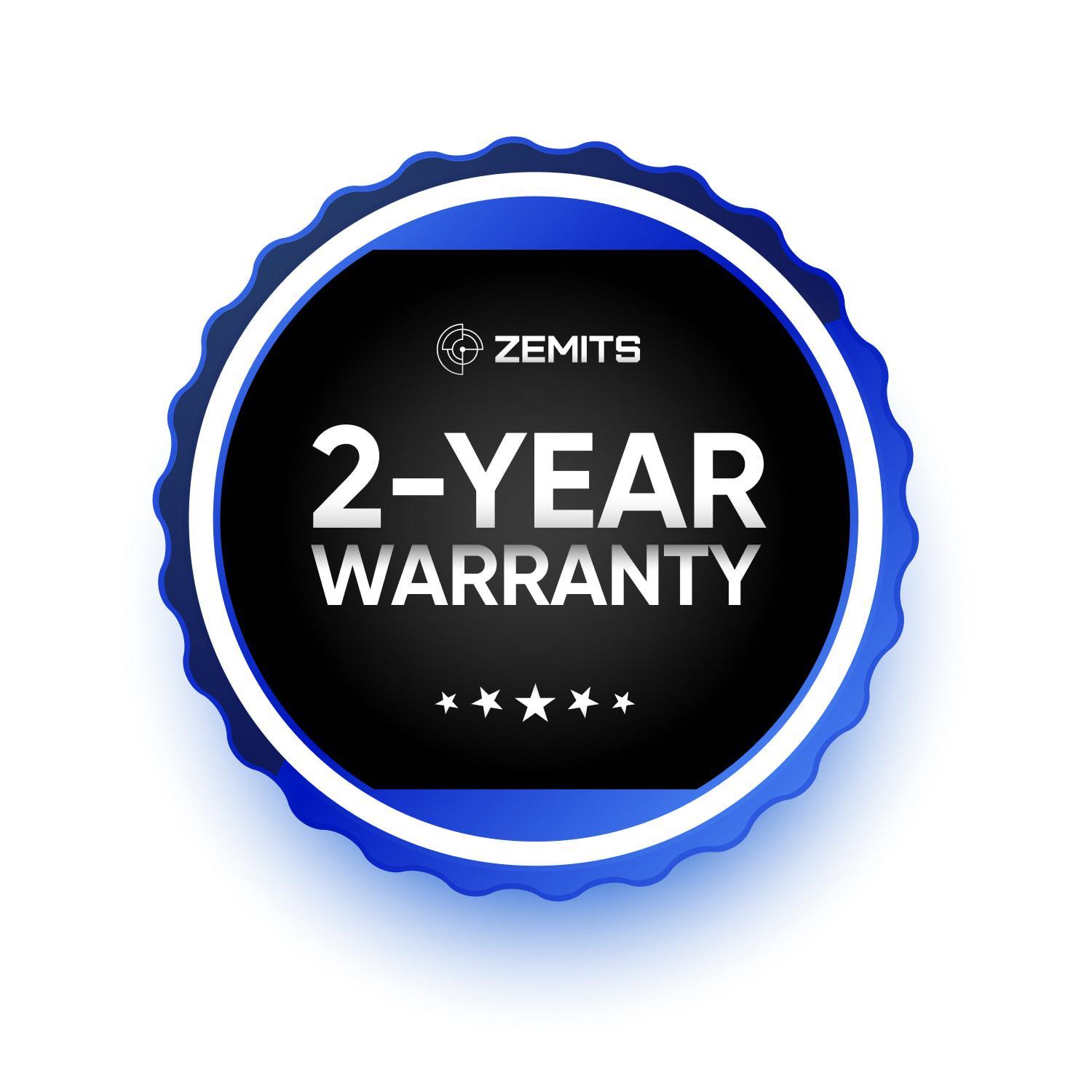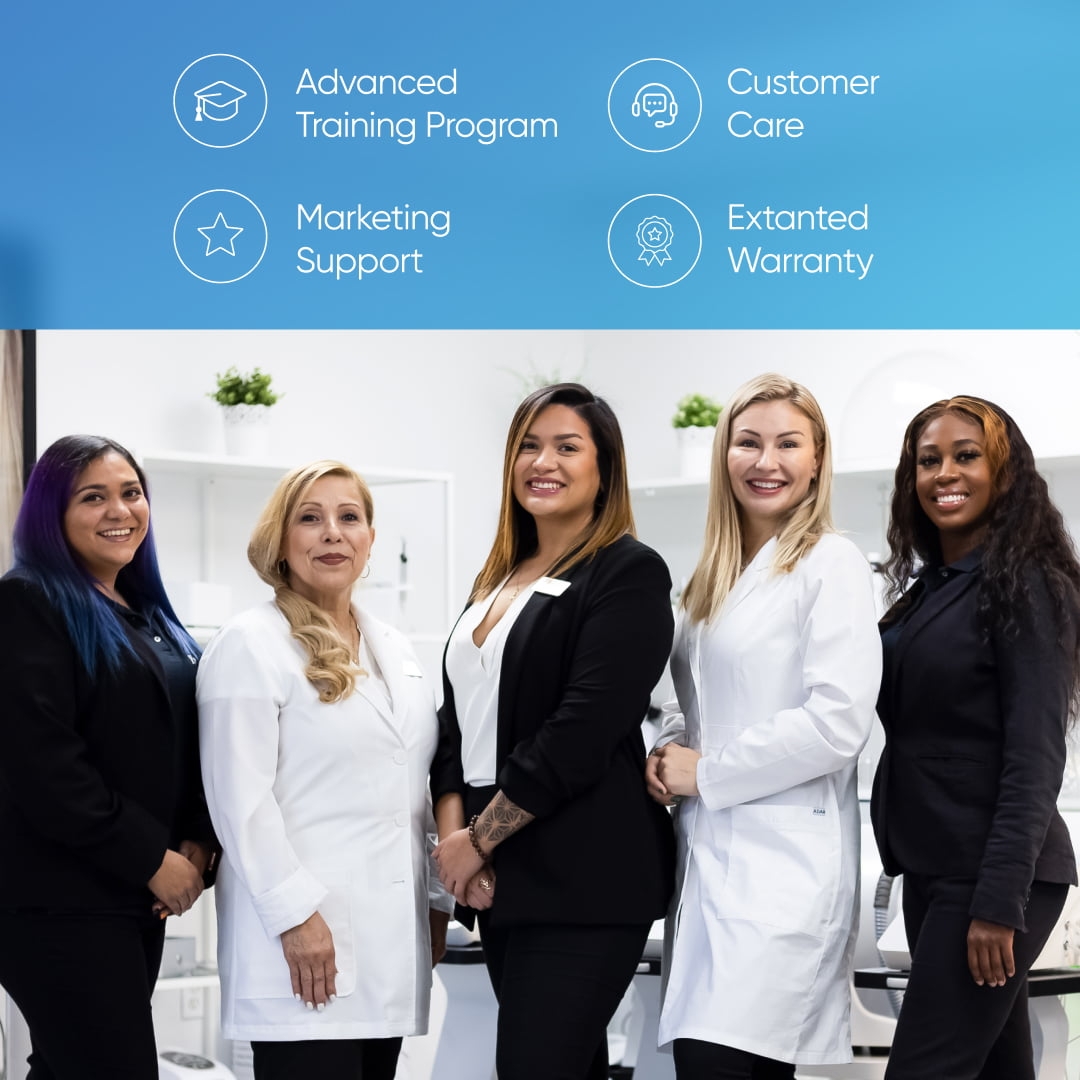 Advanced Training Program
A-Esthetic's certified educators have 30+ years of experience.
With our combined experience, we have created the most complete and advanced online training course for Zemits DermeLuxx.
You will have completely FREE access to the customized online training course and Q&A session with our educators.
We will provide you with the Certificate of Completion after you successfully complete your training course.
Zemits Clients
More info ›
All products at www.advance-esthetic.us website are intended for cosmetic use.
All products at www.advance-esthetic.us website are not intended to treat or diagnose any medical conditions.
Fast shipping
Guaranteed quality of aesthetic equipment
Service
Wide range of products
Zemits DuoCratus 2-in-1 Diode Laser & IPL System
15%
Free shipping
Disclaimer
This esthetic device is intended for cosmetic use only. This esthetic device is not intended to be used to treat or diagnose any medical condition.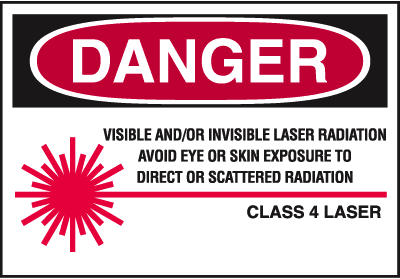 Callback
Write your details and our managers in the near future will contact you