We speak English Hablamos Español Falamos portugues Мы говорим по-русски
Showroom Visits by Appointment Only
Exclusive distributor of Zemits in the US
Worldwide Shipping
---
Zemits HydroVerstand HydroDermabrasion Full-Featured System
15%
Free shipping
Specials for Licensed Pros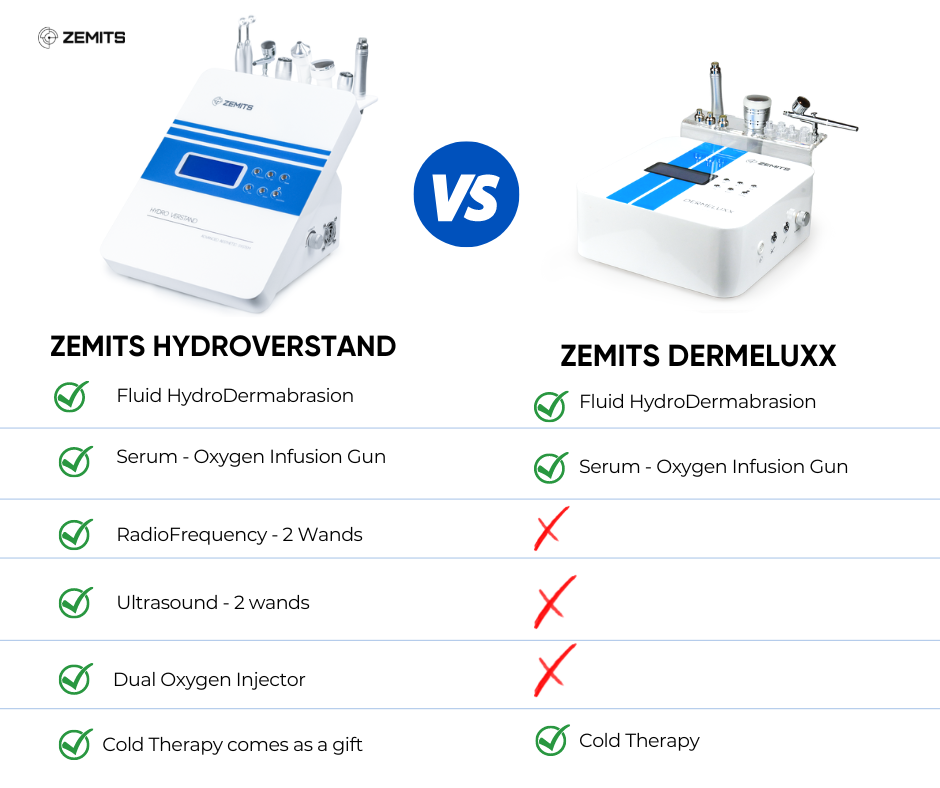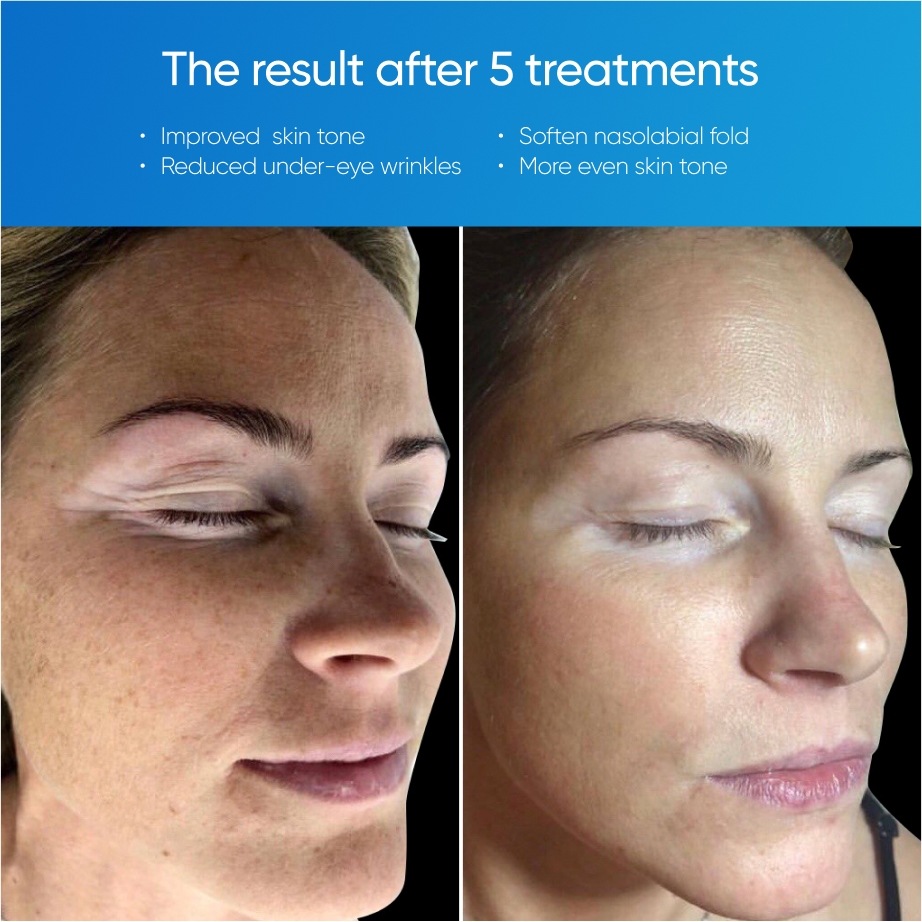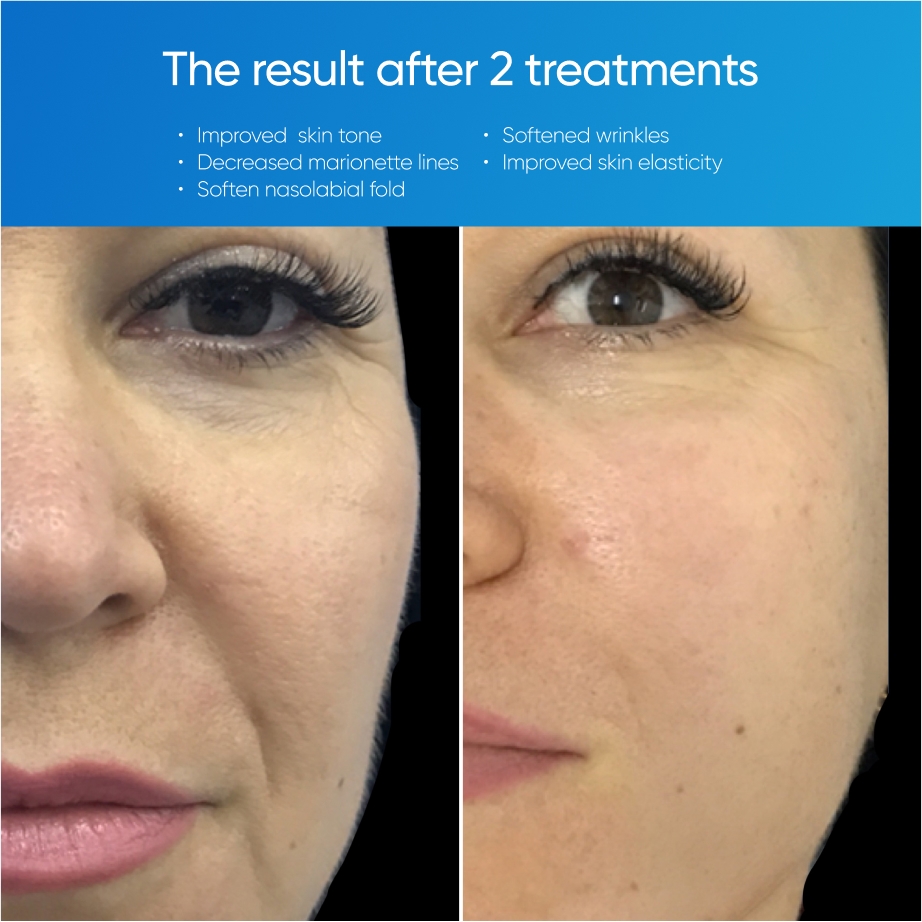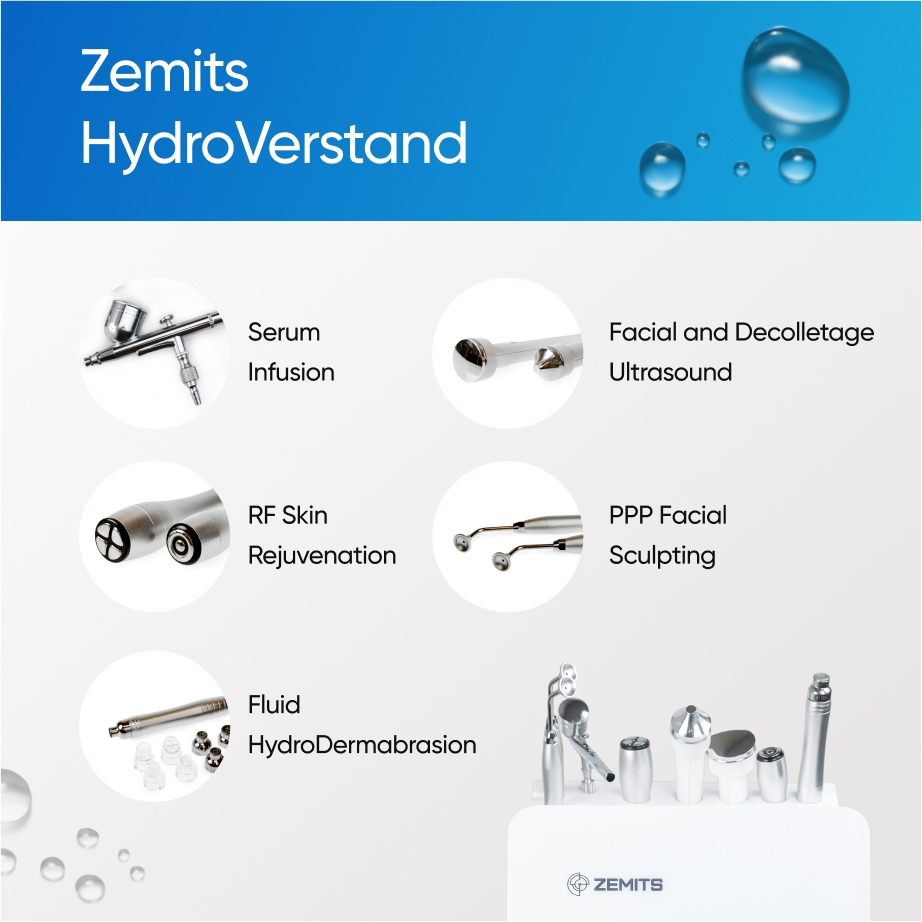 The world's first Fluid HydroDermabrasion Technology combined with top-trending skin rejuvenation treatments:
Fluid HydroDermabrasion for HydroExfoliation and HydroExtractions

Positive Pulse Pressure Facial Sculpting

Oxygen Serum Infusion

Facial RF Skin Tightening

Neck and Decolletage RF Skin Rejuvenation

Facial Ultrasound

Neck and Decolletage Ultrasound
The Ultimate 7-in-1 Fluid HydroDermabrasion Skin Rejuvenation System
Zemits HydroVerstand is the newest Fluid HydroDermabrasion Technology in the market.

It is 100% unique and effective technology.

One device enables numerous precise and customized treatment protocols for every skin type. 

Zemits HydroVerstand combines 7 most popular treatments in one platform.

HydroVerstand comes with the most complete and advanced complementary training course. 

With Zemits HydroVerstand you can provide the ultimate Hydrodermabrasion facials with less than $5consumable expenses compared to $20-45 consumable expenses with other Hydrodermabrasion devices.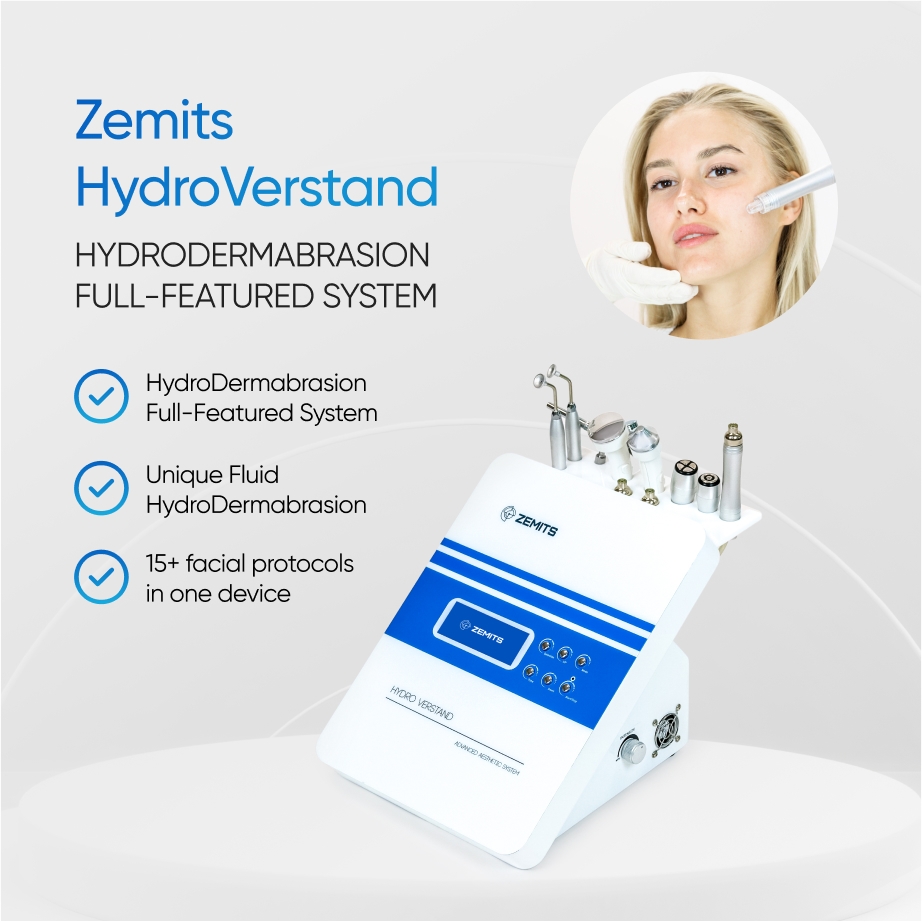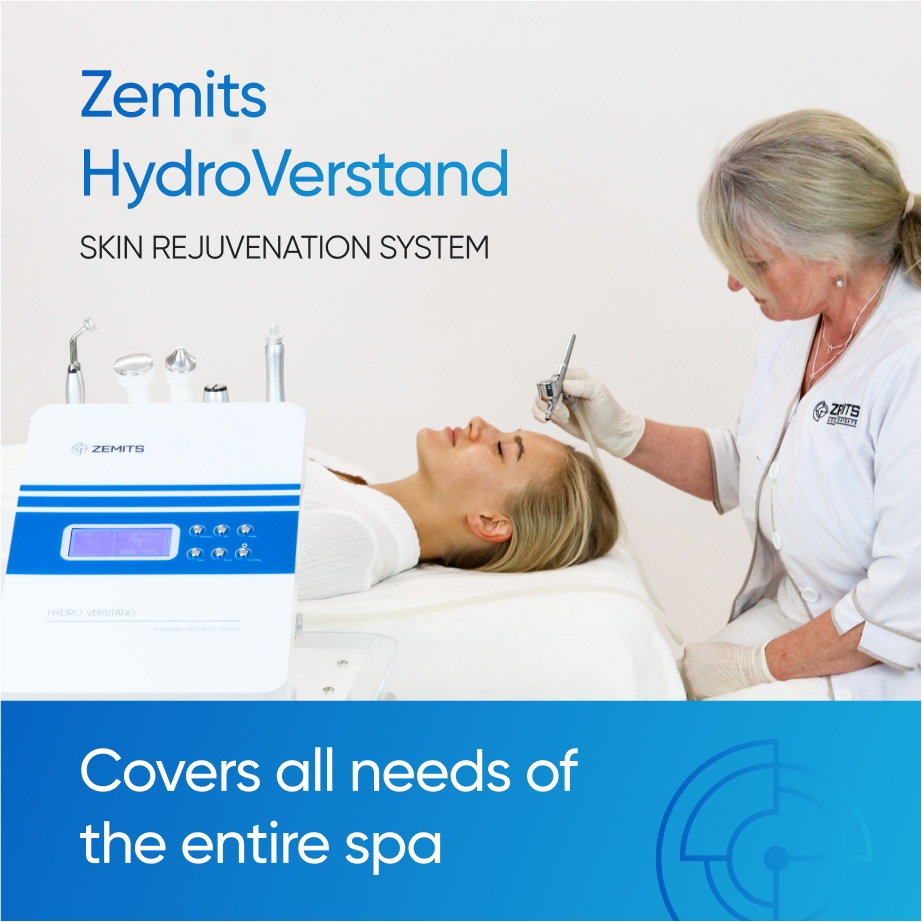 Zemits Fluid HydroDermabrasion
Fluid HydroDermabrasion is the new and improved HydroDermabarsion Facial.
It is a non-invasive, non-dripping, and non-costly skin-resurfacing treatment.
There are no longer jars, which means more controlled treatment; no serum overuse, and no more dripping serum.
The unique Fluid Hydro Dermabrasion is an advanced treatment that enables better Hydro Exfoliation & Extractions of blackheads and clogged pores.




How the Fluid HydroDermabrasion Works
The unique Fluid Hydro Dermabrasion is an advanced treatment that enables better hydro exfoliation & extractions of blackheads and clogged pores.
Esthetician applies HydroDermabrasion serum over face, neck and decollete with a fan brush.
Only 5 ml of active serum is needed to perform the entire Fluid HydroDermabrasion session.
This way serum is partially absorbed by the skin and reacts with the skin on deeper layers.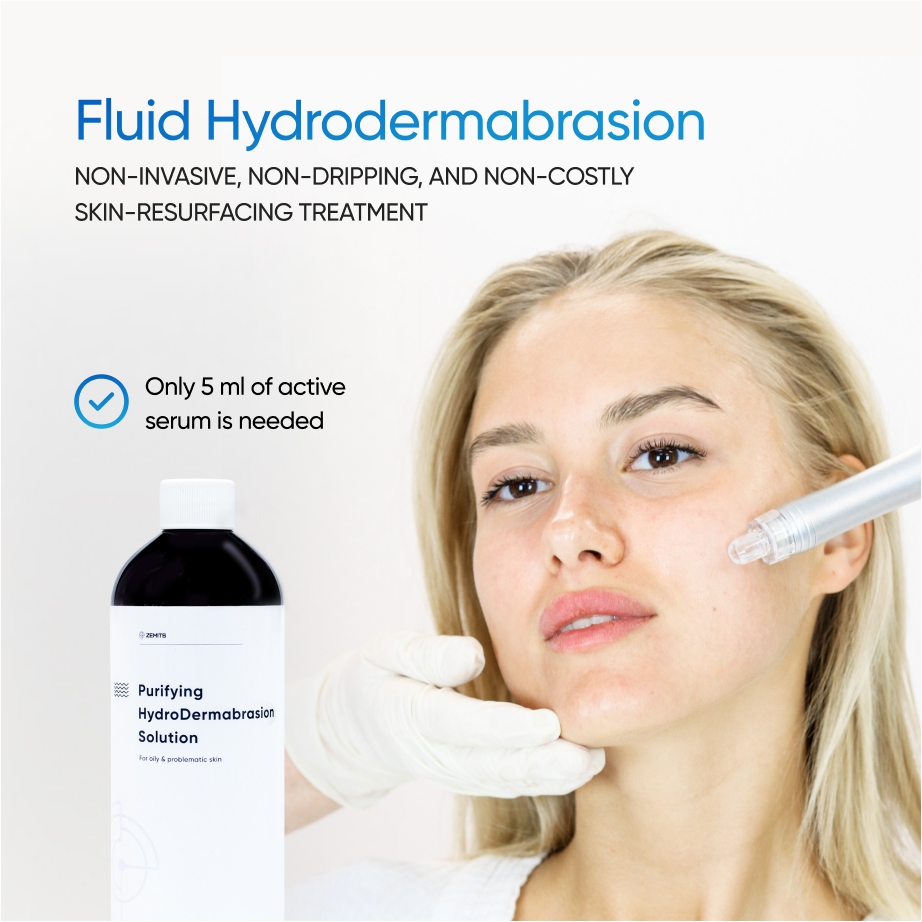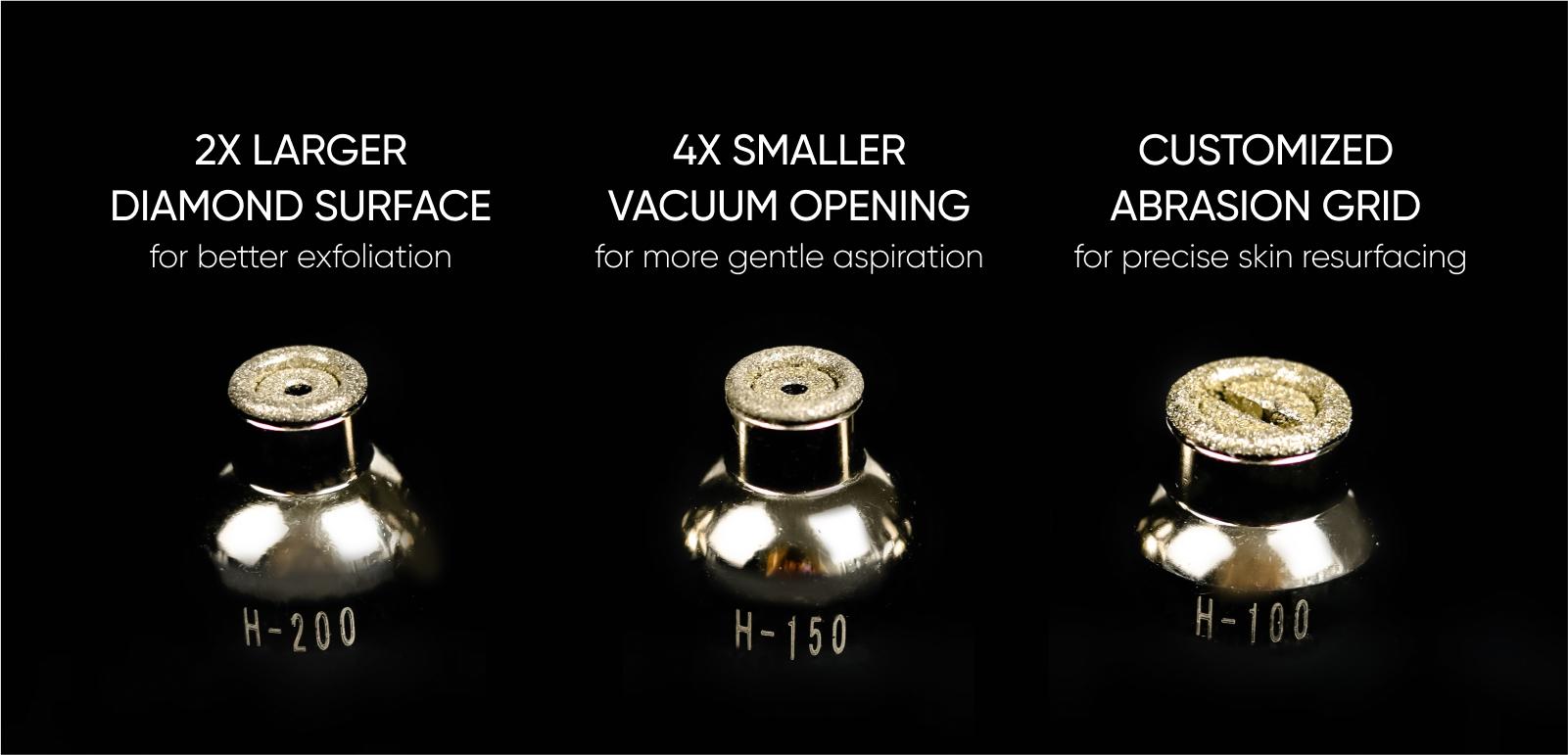 TheDual Diamond Tips have a specific shape and twice larger abrasive surface compared to regular dry or hydromicrodermabrasion to improve exfoliation process; and twice smaller vacuum opening to reduce vacuum suction and prevent skin overstretching.
The Gentle Exfoliation Ruffle Tips are diamond-free, these tips are designed to perform Fluid HydroDermabrasion on sensitive and acne skin. Abrasion-free surface allows gentle superficial exfoliation.
The Clear Extraction Tips have smooth edges and transparency that allows fluid gliding over the opened skin pores and pain-free deep extractions of sebum from pores. After this step skin became visually cleaner and brighter with the effect of "empty" pores.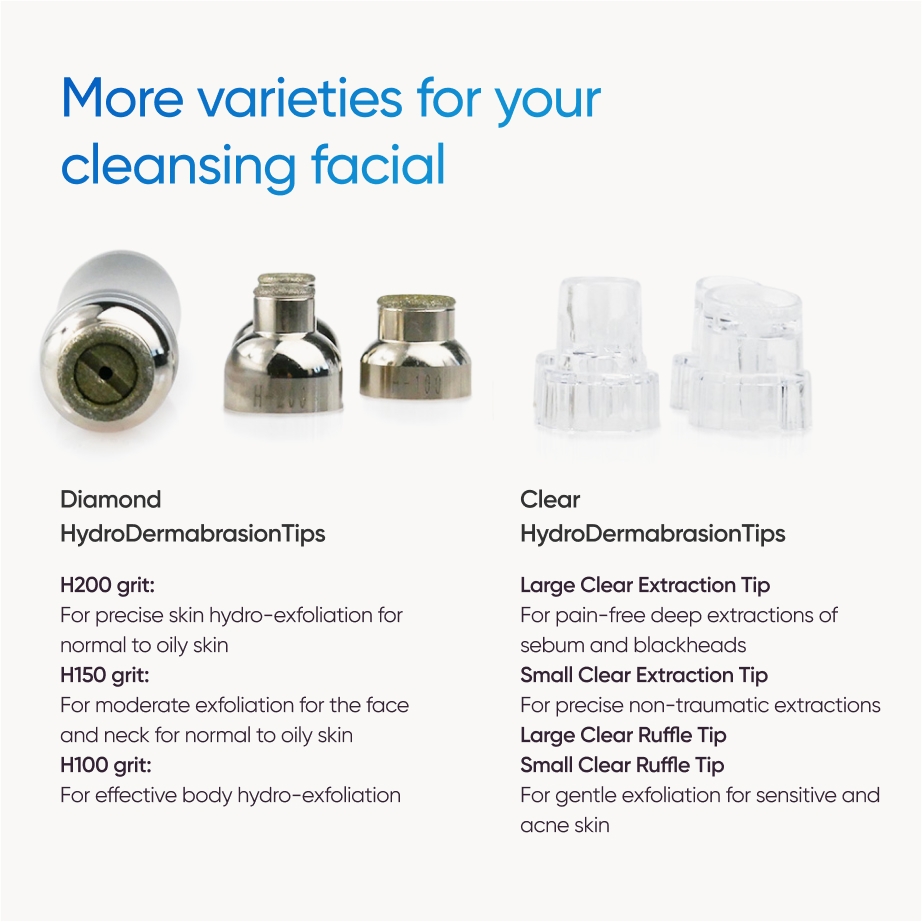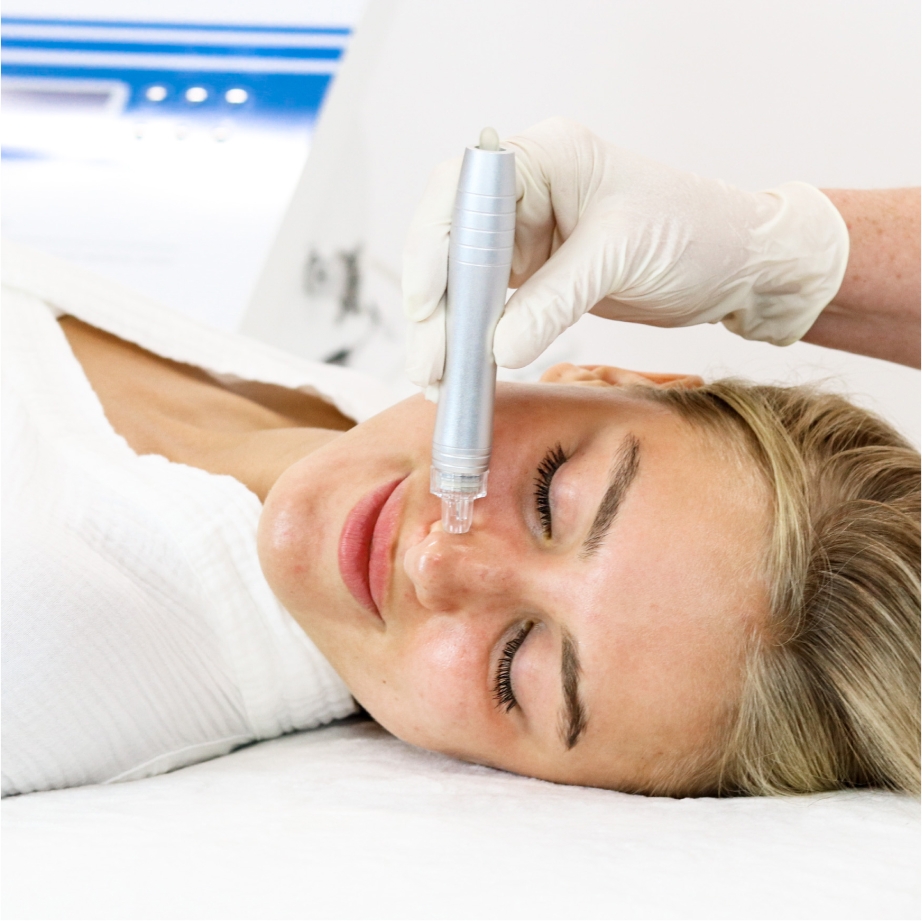 Fluid HydroDermabrasion is not a Dry Diamond Microdermabrasion
Compared to classical dry diamond microdermabrasion, Fluid HydroDermabrasion is performed over wet skin with serum, thus performing hydro (liquid) exfoliation and achieving greater exfoliation, applying less vacuum aspiration, and providing more comfort during the treatment.
Fluid HydroDermabrasion Enables:
Greater Exfoliation

Controlled vacuum aspiration

Precised treatment even for sensitive skin

Better blackheads extractions

Customized protocols with variety of Fluid HydroDermabrasion Tips
Positive Pulse Pressure Facial Sculpting
Positive Pulse Pressure - The unique "PPP" Technology.
Zemits Positive Pulse Pressure Facial Sculpting is a unique treatment that complements the signature HydroVerstand Facial. Triple actions in one treatment:
Positive Pressure: to stimulate lymph and blood circulation and remove the puffiness

Pulse Sculpting of the skin soft tissues

Pressure Holistic Infusion of the serum into the dermis
Zemits HydroVerstand has two specific oxygen wands and Y-shape oxygen hose that delivers powerful oxygen flow. This treatment is very refreshing and exciting,the majority of clients truly enjoy their experience. A stream of seerum flow infused with vitamin, mineral, and nutrient extracts is applied to the face and neck.
The serum infuses the moisturizing agents into the skin for a smoother, plumper look, providing a healthy glow. The oxygen facial is a popular treatment to indulge in prior to a big event, and it can be performed on all skin types.
These amazing treatment is designed to nourish the skin and stimulate healthy glow.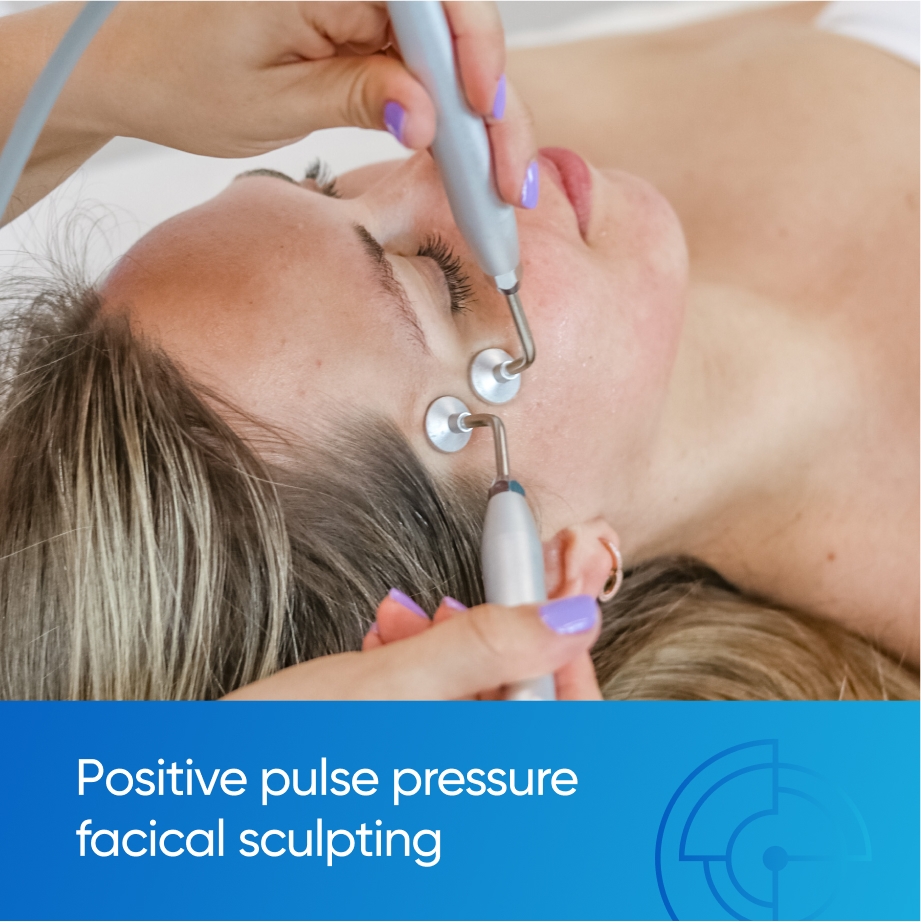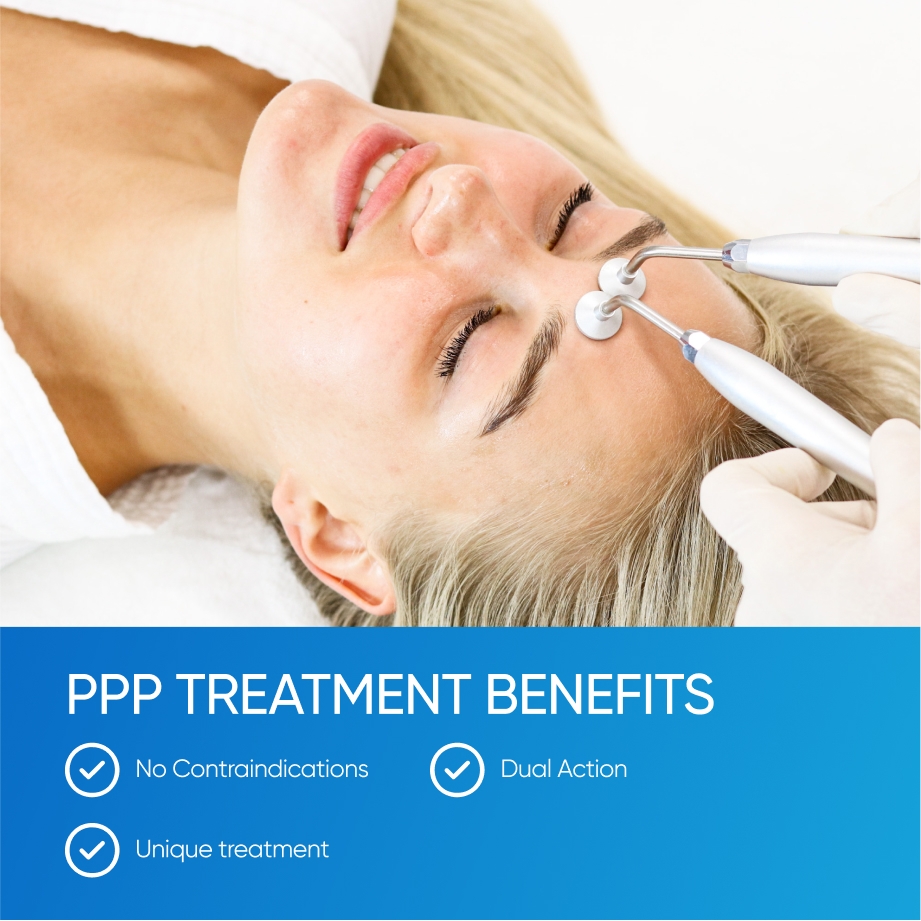 Benefits of the PPP Sculpting:
No
Contraindications.
Unlike vacuum suction, PPP Sculpting can be perform to clients with rosacea, acne, fragile sensitive skin with broken capillaries and inflammations. Because instead of pulling the skin (with vacuum), PPP Sculpting wands flow with oxygen and apply pressure on teh soft tissues, thus moving lymph and reducing edema, and sculpting facial features.
Dual Action.
With two positive pressure wands you can sculpt soft tissues and infuse the serum (of your choice) topically applied on the skin.
A unique treatment that helps you stand out from your competitors.
Positive Pressure Pulse Sculpting is one of a kind holistic approach to tone, sculpt, infude and hydrate the skin in the most relaxing and unique way.
RadioFrequency Skin Tightening 
Zemits HydroVerstand contains an amazing skin rejuvenating features: BiPolar and QuadroPolar RadioFrequency. Zemits RF uses gentle electrical current that helps to increase skin tone and elasticity by temporary increasing local blood circulation, thus helping to improve skin cells metabolism and further production of new collagen. 
Benefits of Zemits RF
Zemits RF utilizes safe and superficial current that does not affect or change the structure of the skin tissues, but helps skin to maintain its natural rejuvenation process.
Unlike Micro-needle RF , Zemits RF is completely non-invasive and non-aggressive for skin tissues. 
Zemits RF is not intended to be used to treat any type skin disease. It is intended to be used by estheticians for cosmetic purposes only.  
urposes only.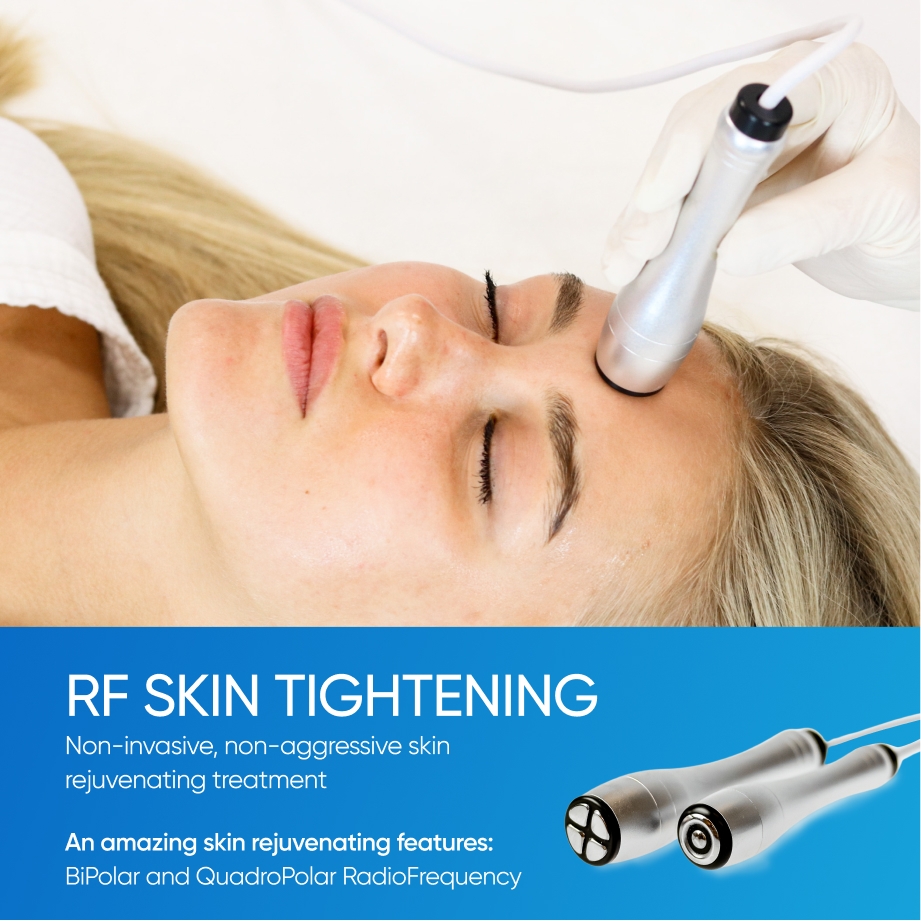 Oxygen Serum Infusion Gun 
Serum infusion helps to infuse the skin with immense hydration and restoration. It provides deep skin hydration with an intense flow of Oxy Serums to stimulate skin turnover, boost collagen production, increase skin elasticity, and infuse skin with minerals and vitamins.
Oxygen Infusion Benefits:
Increased youthful skin appearance
Smoother skin and even tone
Accelerated skin hydration
Oxygen Infusion is performed with one of three Z-Oxygen Serums to deliver soothing and replenishing results deep into the skin.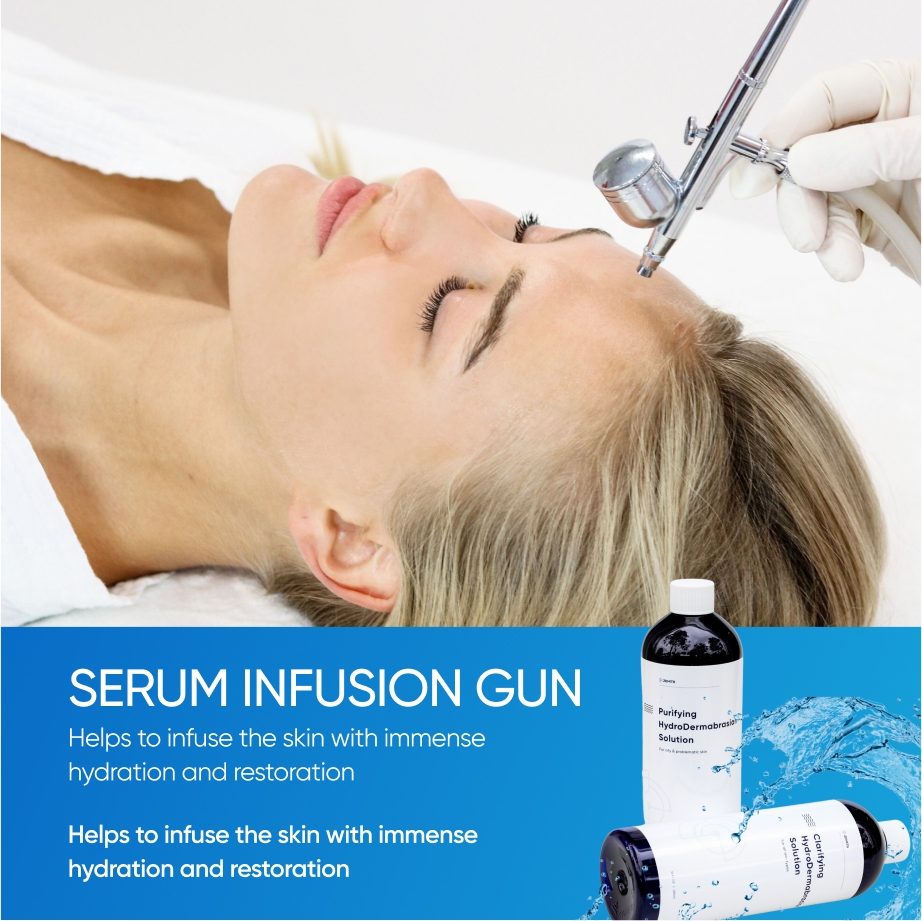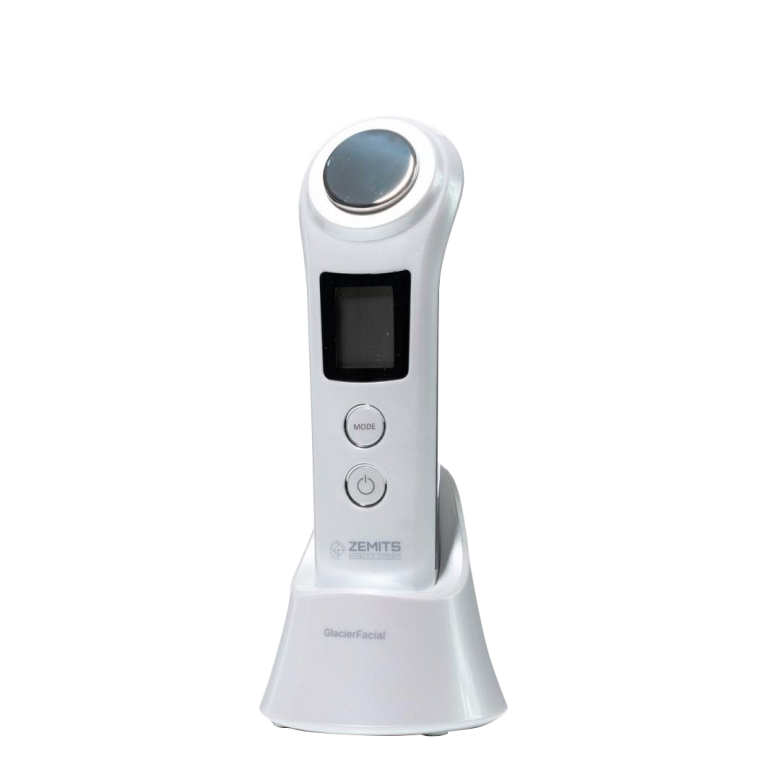 Gift with Purchase Zemits GlacierFacial Cryo Infusion Device
How does Zemits GlacierFacial work?
Zemits GlacierFacial combines 3 technologies into one powerful device:
Cryo Cooling Treatment for Skin toning
Hot to open pores before cleansing and extractions
Galvanic infusion for deep serum penetration.
Galvanic therapy is a great technology to cleanse and nourish the skin.
This smart, wireless device offers you up to 8 hours of treatment time on a single charge for a more practical and effective treatment tool in your room.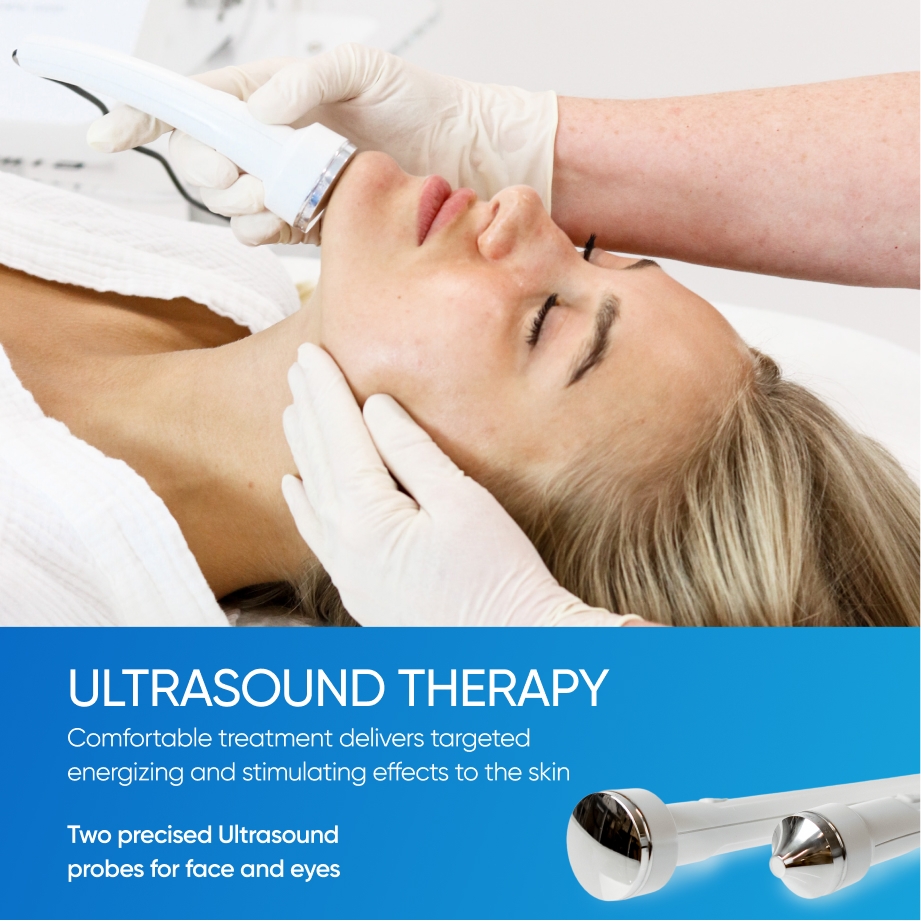 Another amazing feature of HydroVerstand is Ultrasound Therapy
With two precised Ultrasound probes for face and eyes, Zemits HydroVerstand generates gentle vibrations that enable the infusion of the serums and intense improvement of local blood and lymphatic circulation. This comfortable treatment delivers targeted energizing and stimulating effects to the skin, helping to reduce dark circles around eyes, diminish depth of fine lines and wrinkles, reduce puffiness and dullness of the skin.
Zemits Ultrasound results in:
Increased blood and lymph circulation
Reduction of puffiness and visible face lifting
Skin whitening Deep skin nourishing and hydration
Zemits Verstand Pro Ultrasound Therapy is performed with:
The results after procedure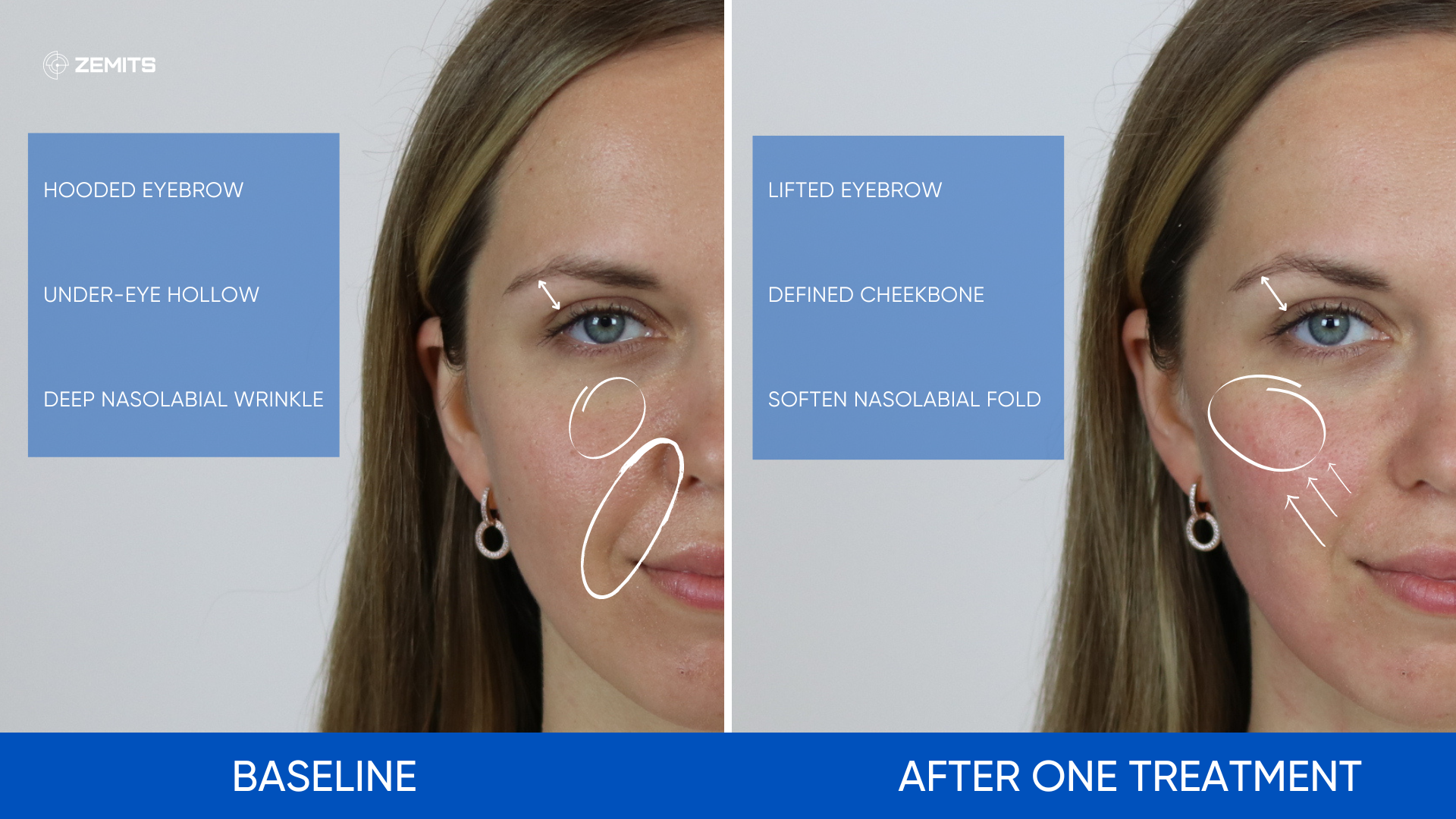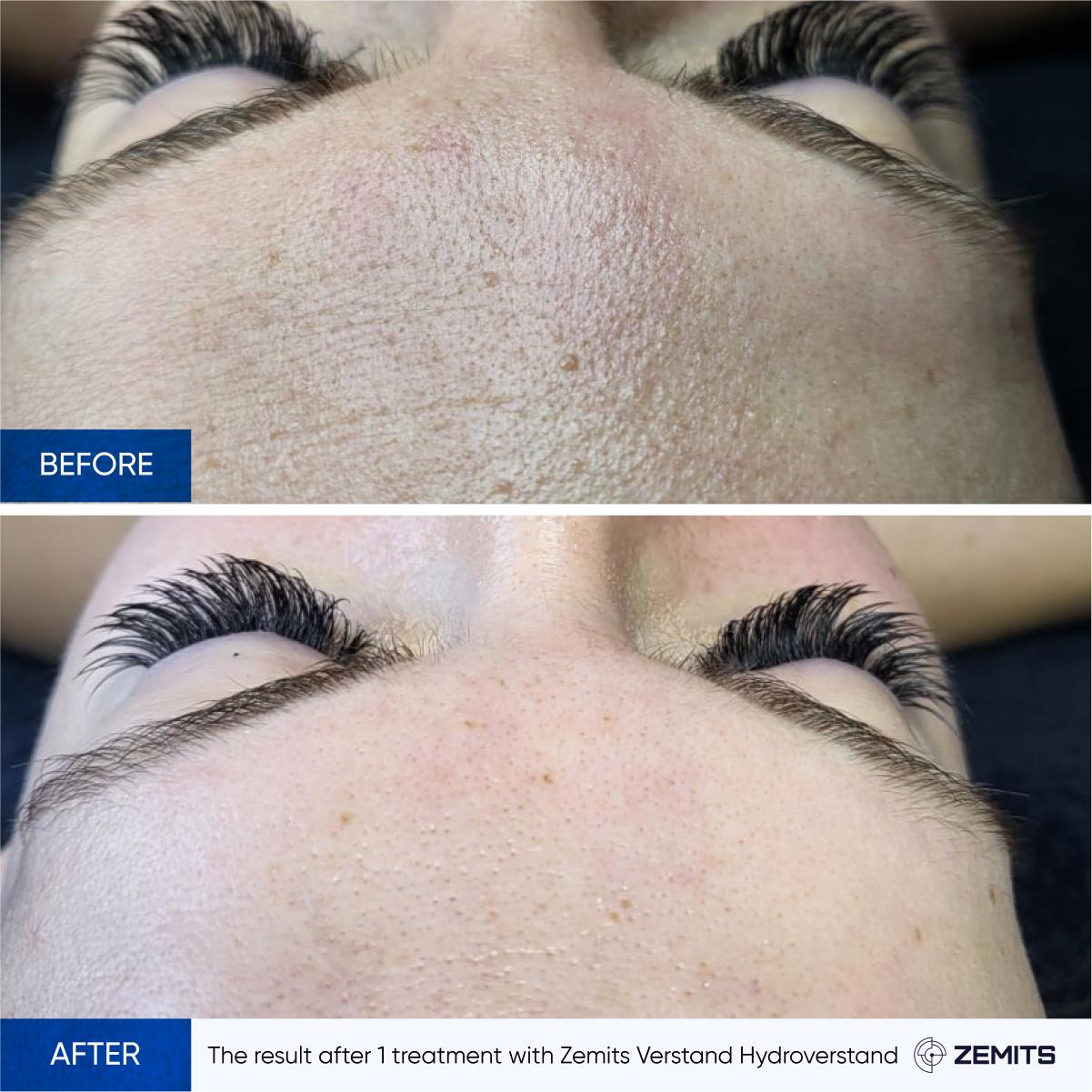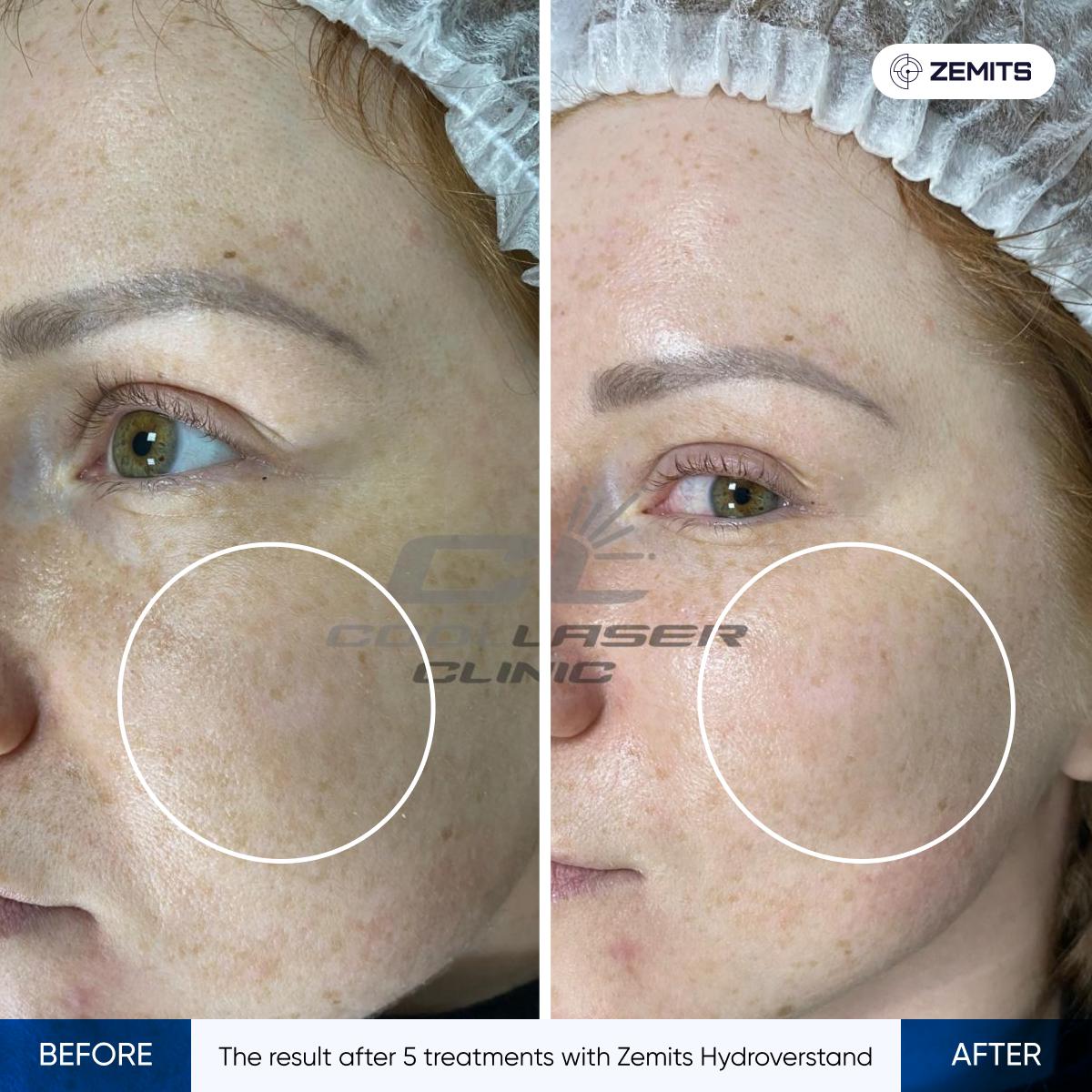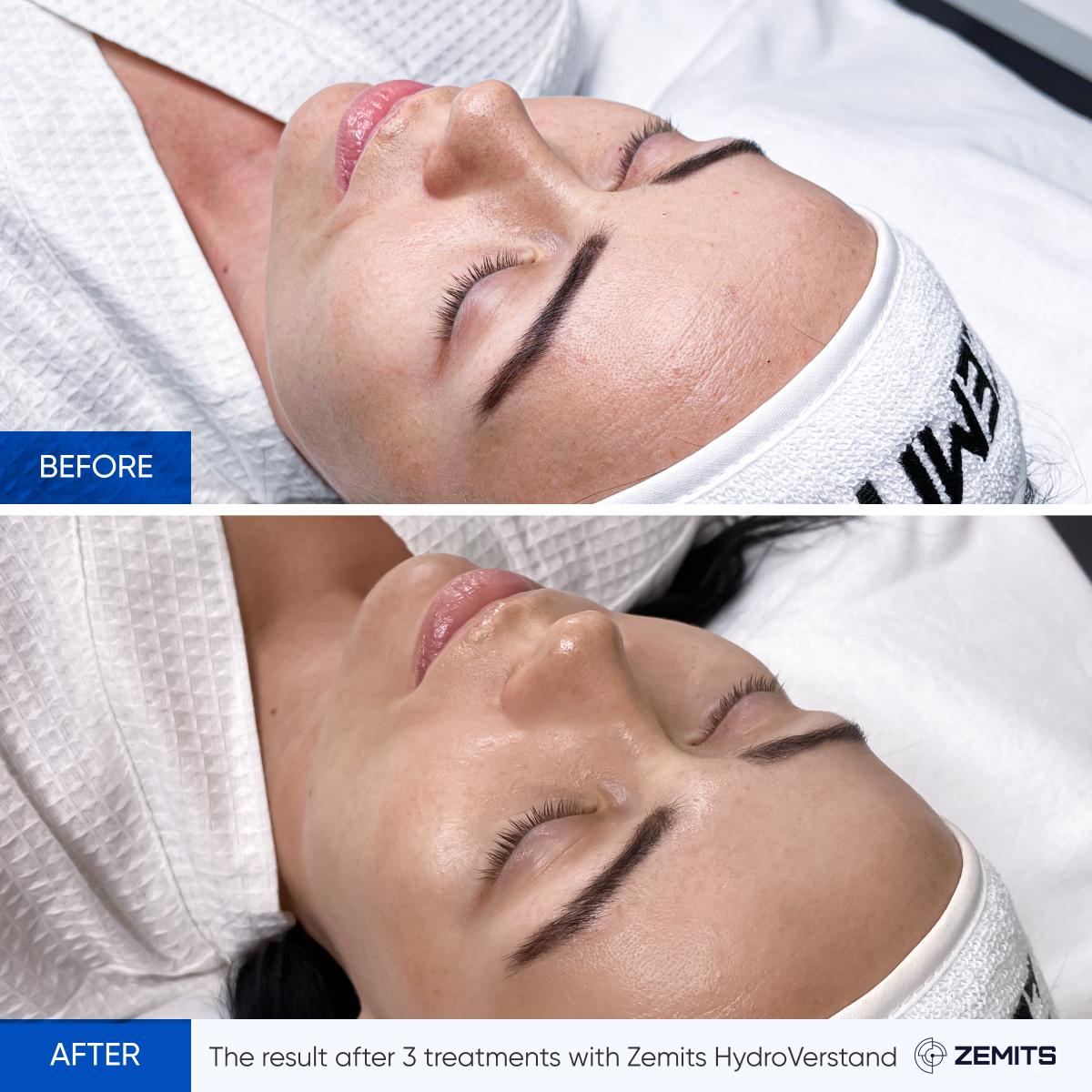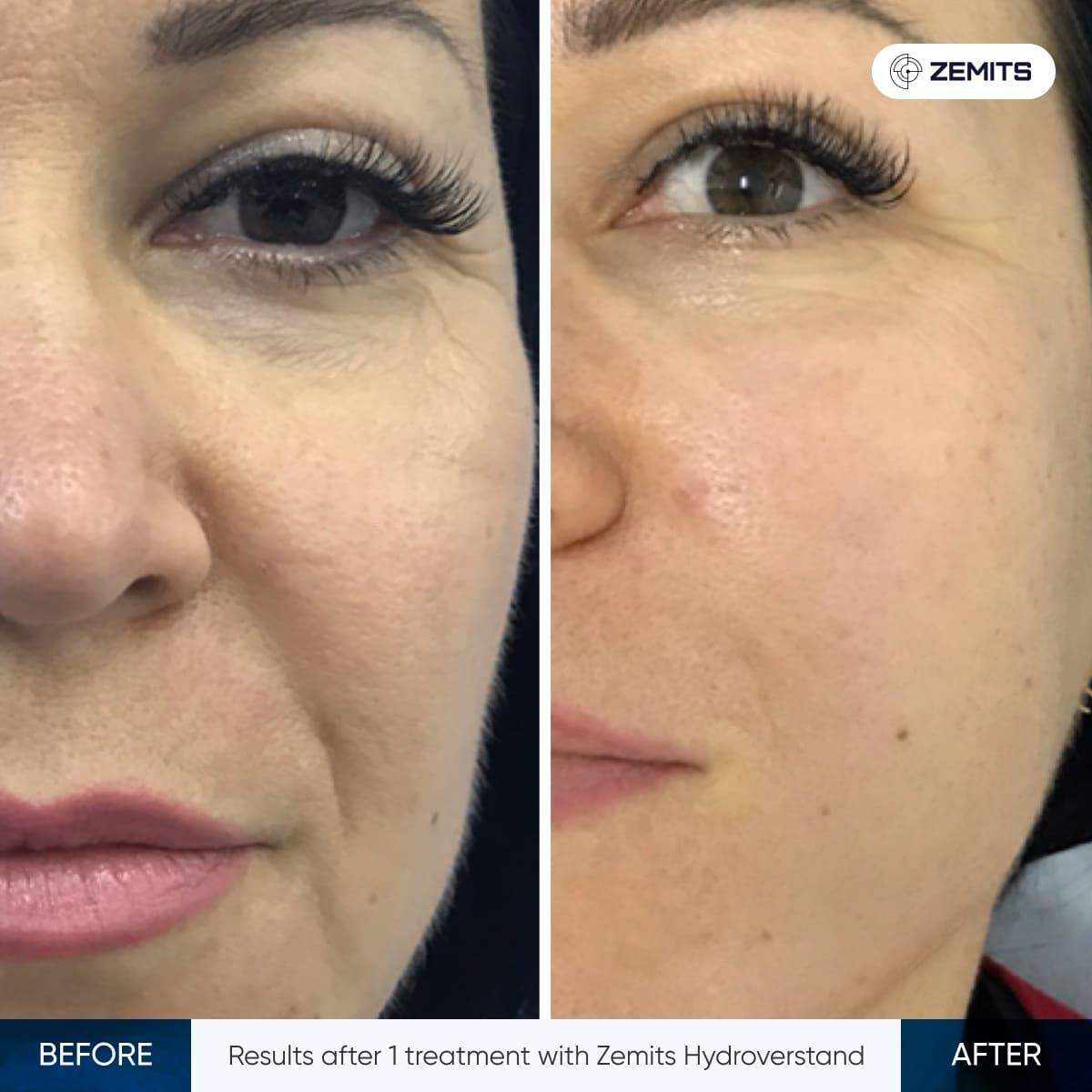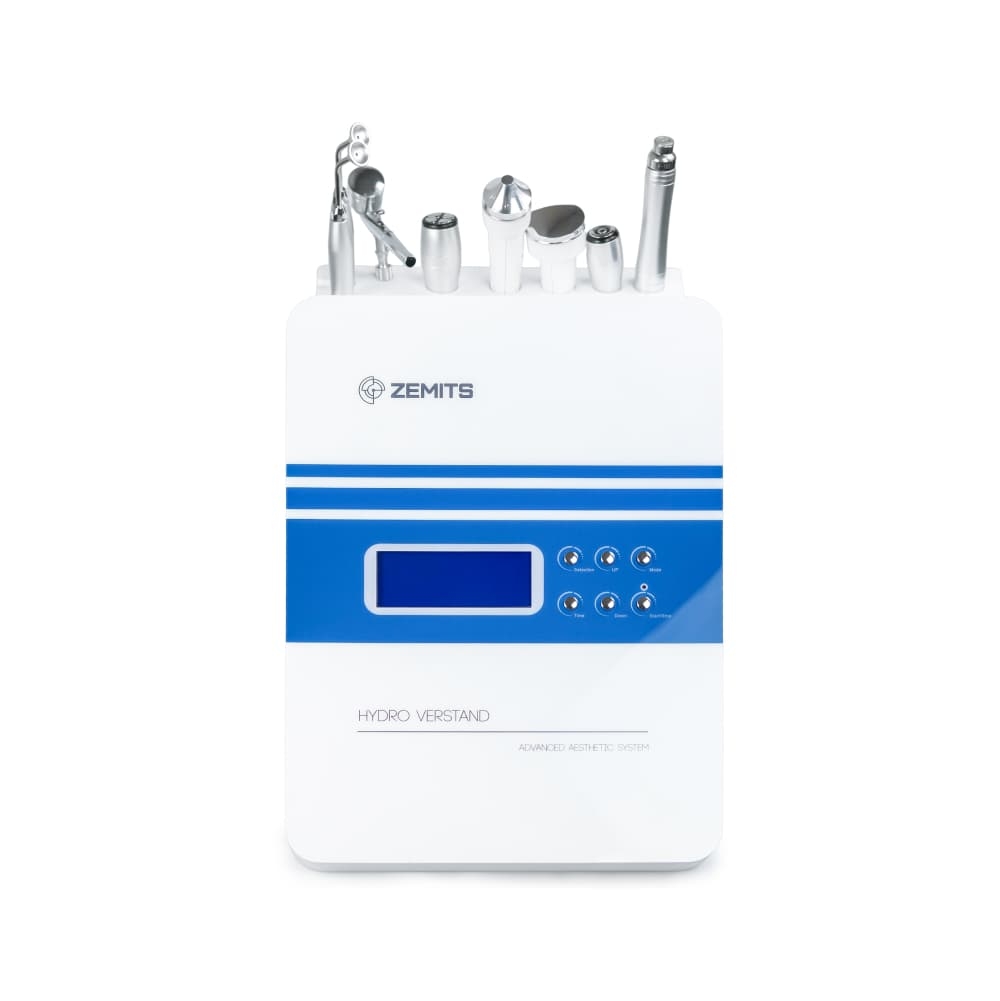 Technical Specifications:
Voltage: 110 V, 50 Hz

Power: ≤ 75 W

RF Frequency: 1 MHz

RF Power Range: 5-50W

Ultrasound Facial Power: 0.2- 2.0 W/cm2

Ultrasound Frequency: 1.1 W/cm2

Vacuum Suction Pressure: ≥ 80 kPa (0.08 Bar)

Flow Speed: ≥ 4.8 l/min

Weight: 20 lb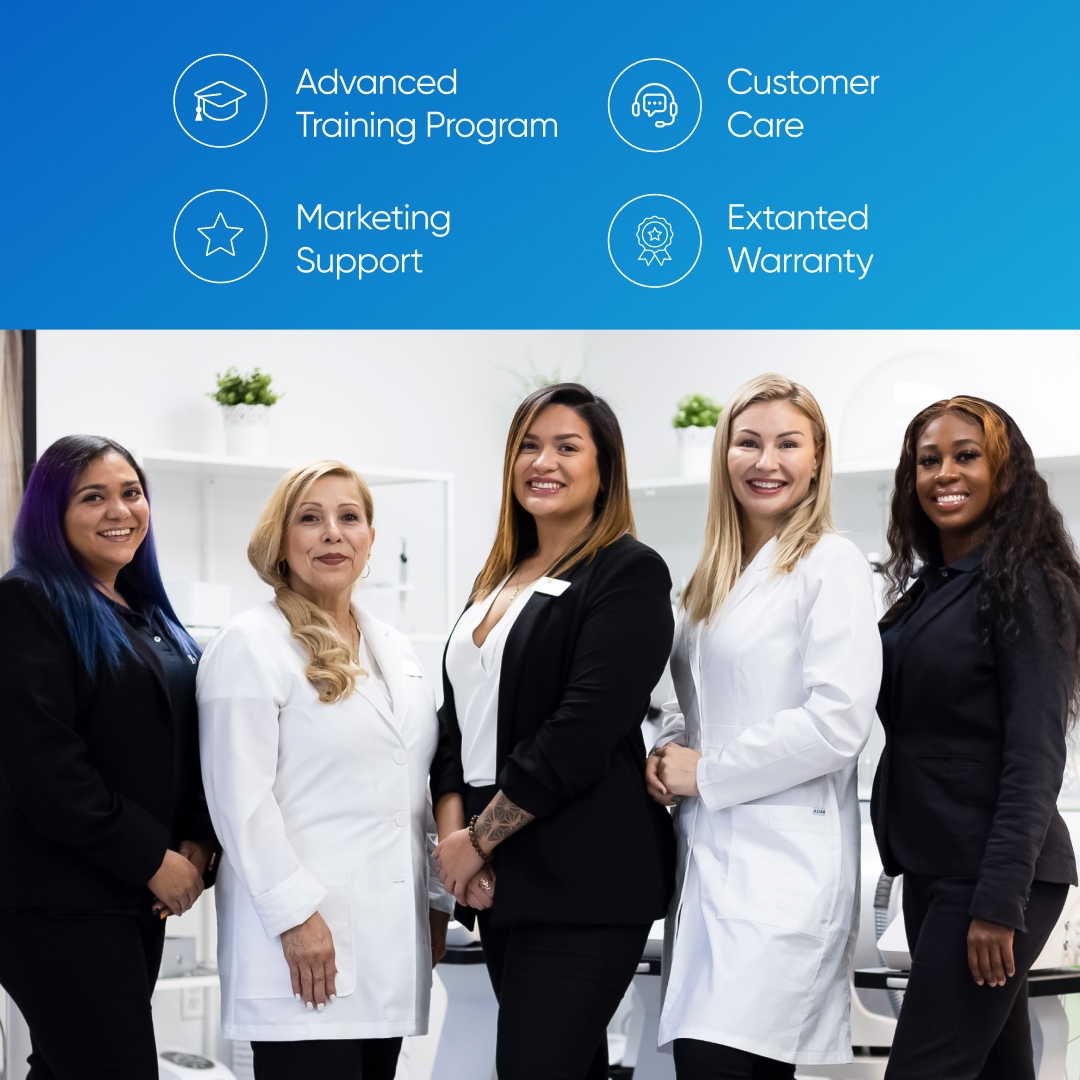 FAQ's
Join our international Zemits Experts Family
Why Zemits is the choice of more than  75,000+ beauty professionals worldwide? When you choose Zemits, you're buying not just a device, but a business partner who is interested in your success.
With Zemit Professional Devices  Purchase you receive
Advanced Training Program
Customer Care
Marketing Support
2-Year Warranty
Zemits Clients
More info ›
All products at www.advance-esthetic.us website are intended for cosmetic use.
All products at www.advance-esthetic.us website are not intended to treat or diagnose any medical conditions.
Fast shipping
Guaranteed quality of aesthetic equipment
Service
Wide range of products
Zemits HydroVerstand HydroDermabrasion Full-Featured System
15%
Free shipping
Callback
Write your details and our managers in the near future will contact you