Facial

/

Zemits HydroVerstand PRO 7-in-1 HydroDermabrasion System

Transformative Outcomes: A Comprehensive Before & After Comparison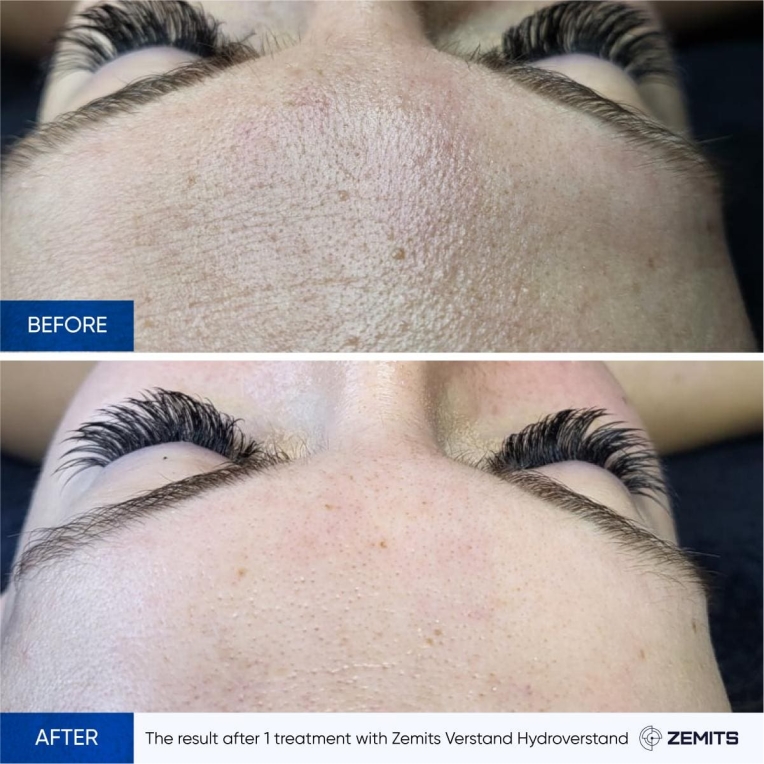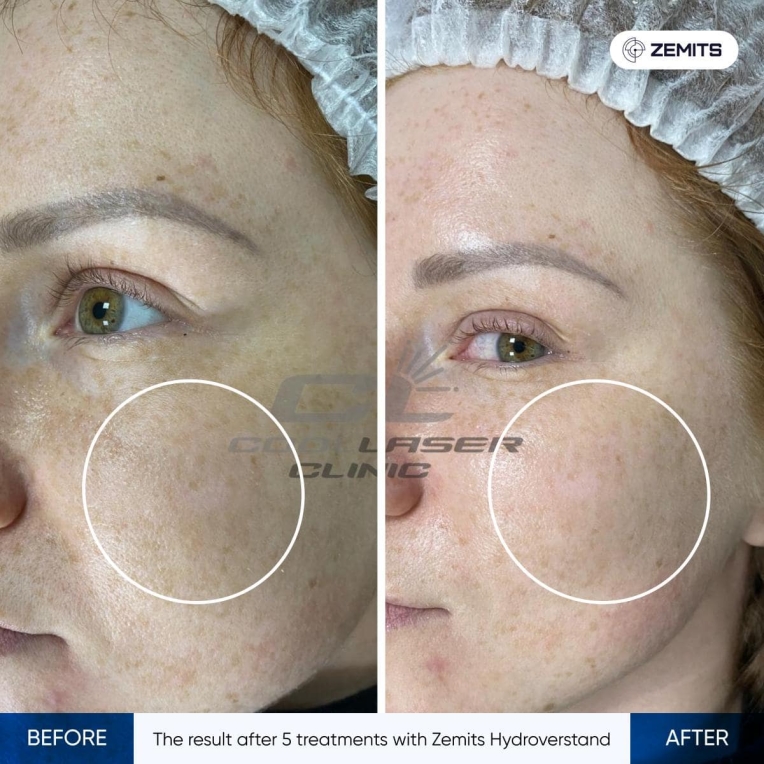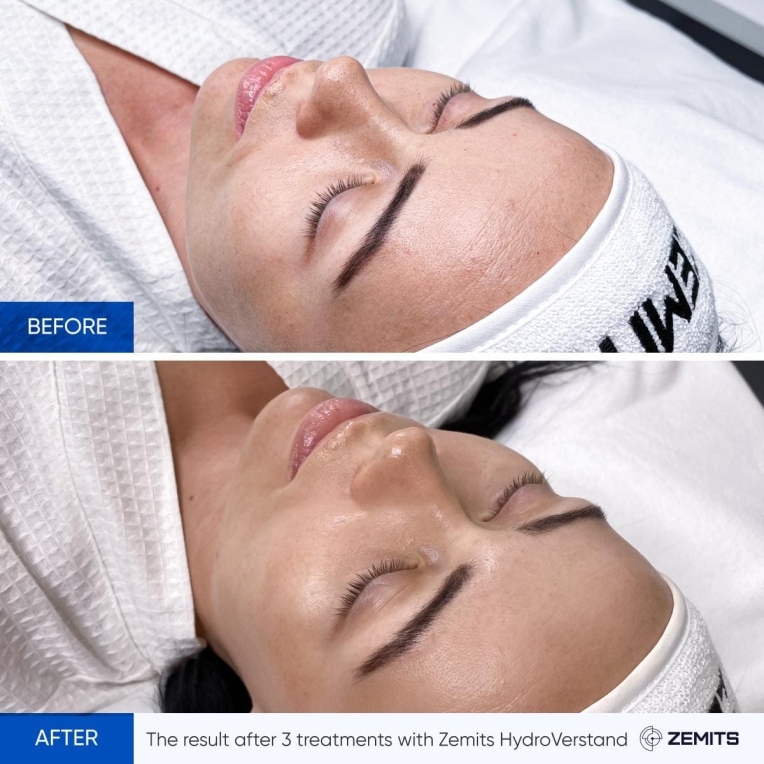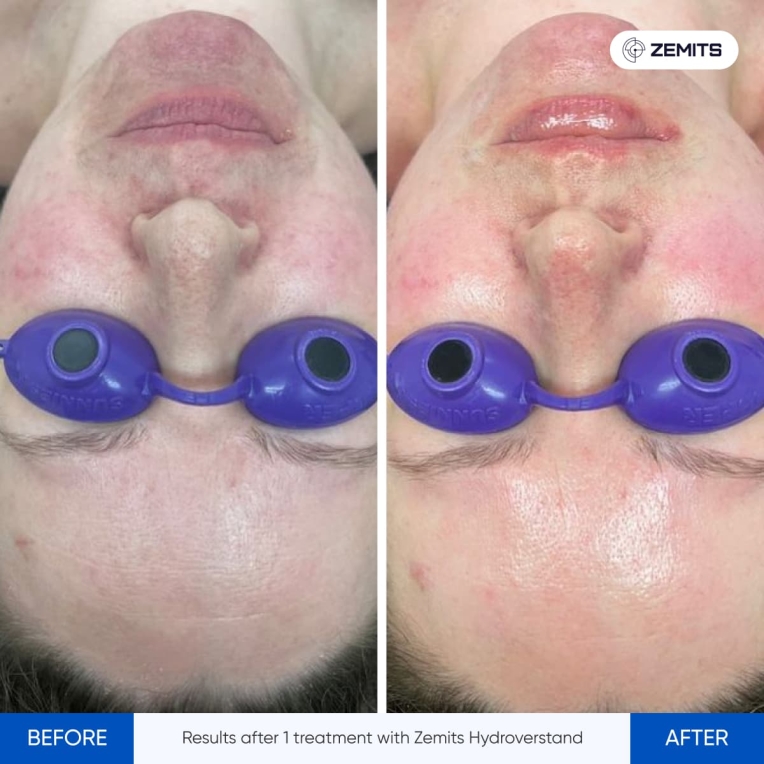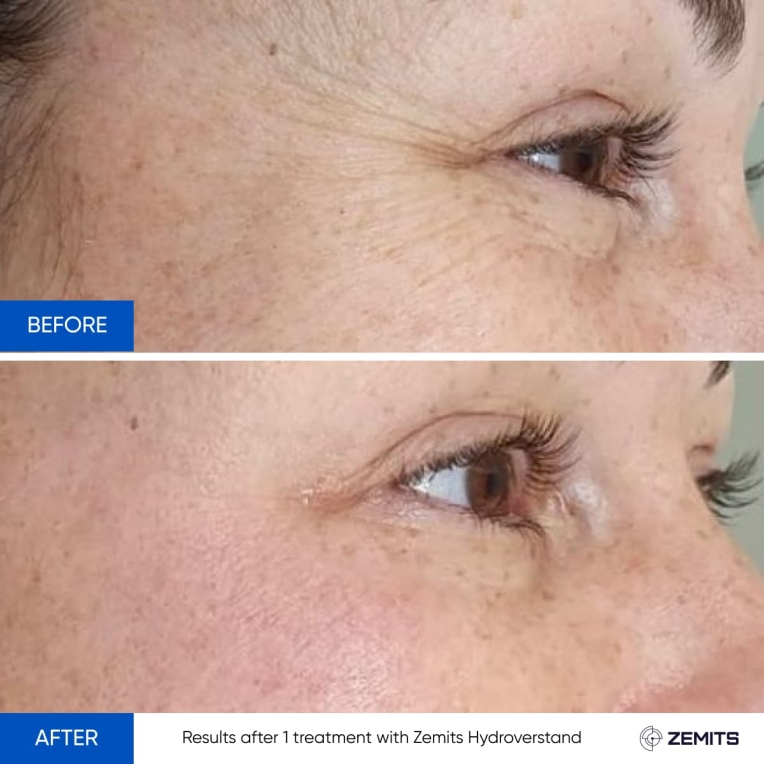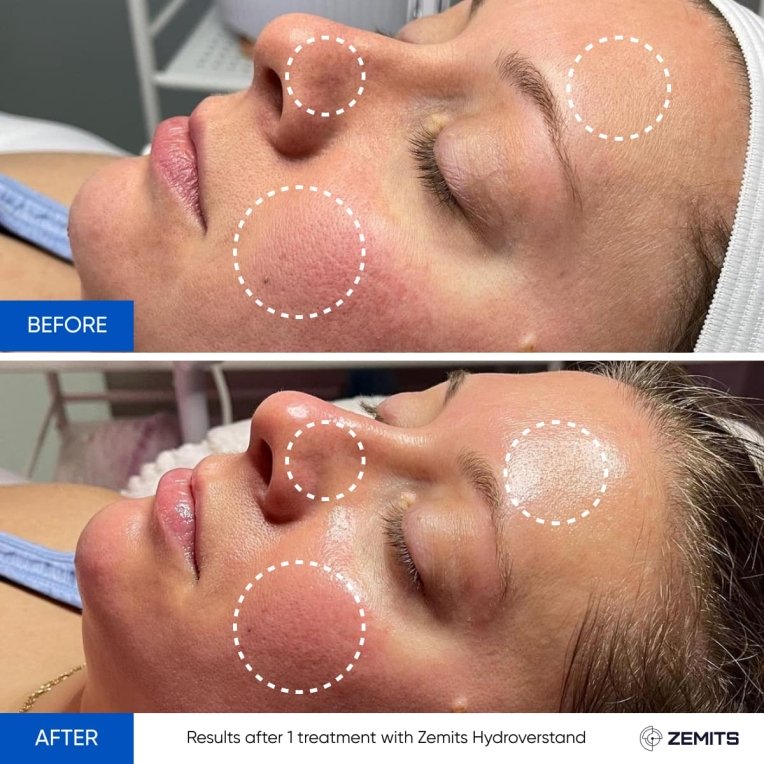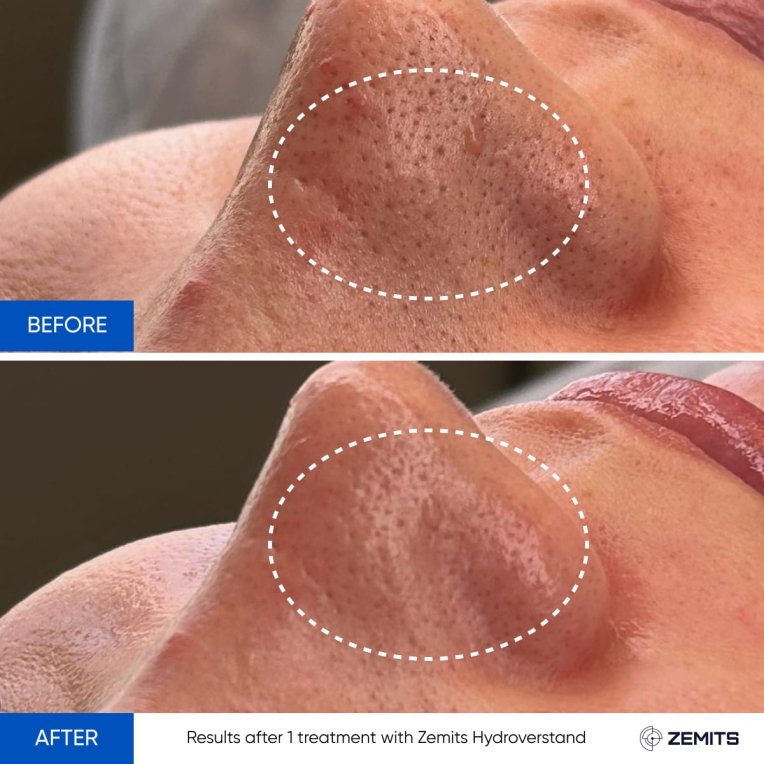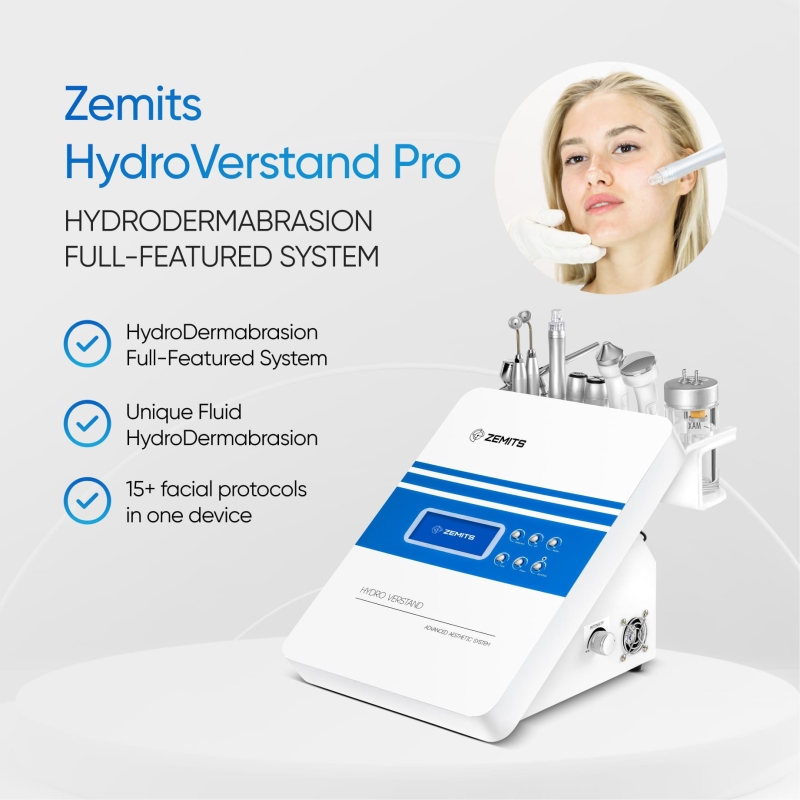 About the HydroVerstand PRO
The Zemits HydroVerstand PRO HydroDermabrasion machine is a premium aesthetic platform, designed to provide spa owners with the latest in Fluid HydroDermabrasion technology.
With its 7-in-1 design, the HydroVerstand Pro offers a wide range of precise and customized treatment protocols, making it the perfect choice for all skin types. The device combines seven of the most popular skincare modalities into one convenient platform, providing spa owners with a comprehensive range of treatments.
With its low consumable expenses and unparalleled results, the HydroVerstand Pro is the ideal choice for spa owners looking to elevate their services and provide the ultimate Hydrodermabrasion facials to their clients.
Unmatched Results with the Innovative Fusion of Fluid HydroDermabrasion and the Latest Skincare Features:
Fluid HydroDermabrasion for Exfoliation and Extractions
Positive Pulse Pressure Facial Sculpting
Serum Application
Bi-Polar RF
Four-Polar RF
Facial Ultrasound Skin Hydration
Neck and Decolletage Ultrasound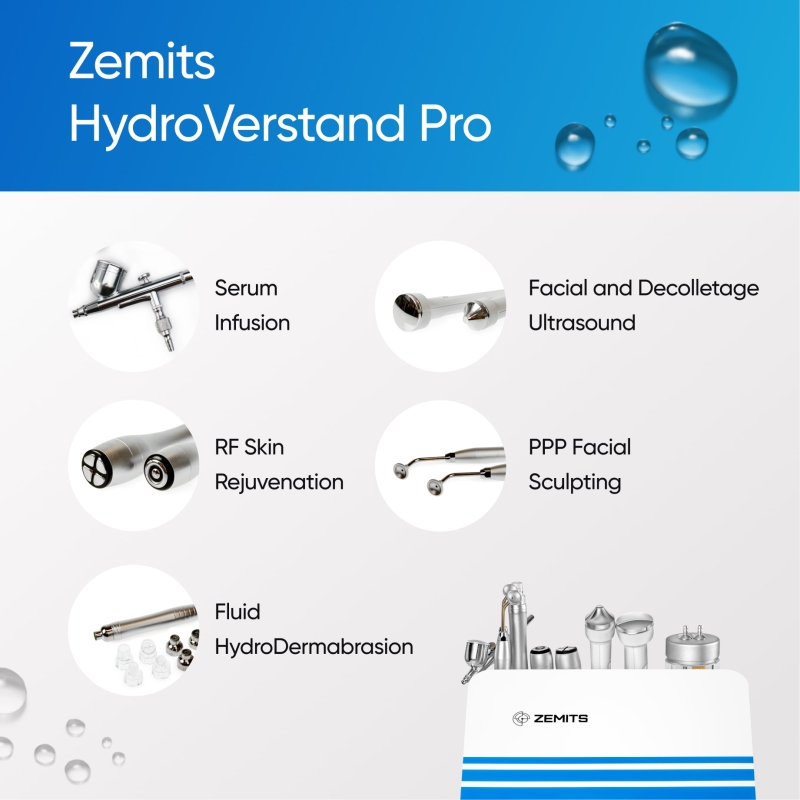 The Ultimate 7-in-1 Fluid HydroDermabrasion System
Zemits Fluid HydroDermabrasion
Introducing the Next Generation of HydroDermabrasion
Non-invasive, non-dripping, and cost-effective skincare treatment
Redefined serum distribution technique with a topical fan brush application, followed by gentle Hydro-Exfoliation and Extractions
Effortless treatment for sstheticians with collected skin debris and extracted blackheads in a convenient waste jar
Achieve 3X greater skin results
Maximize cost-efficiency with 10x less HydroDermabrasion Serum usage per facial
Enjoy the ultimate HydroDermabrasion experience at a fraction of the cost with just $5 consumables, compared to $40 with other machines
Upgrade your spa services and provide your clients with unmatched results with Fluid HydroDermabrasion.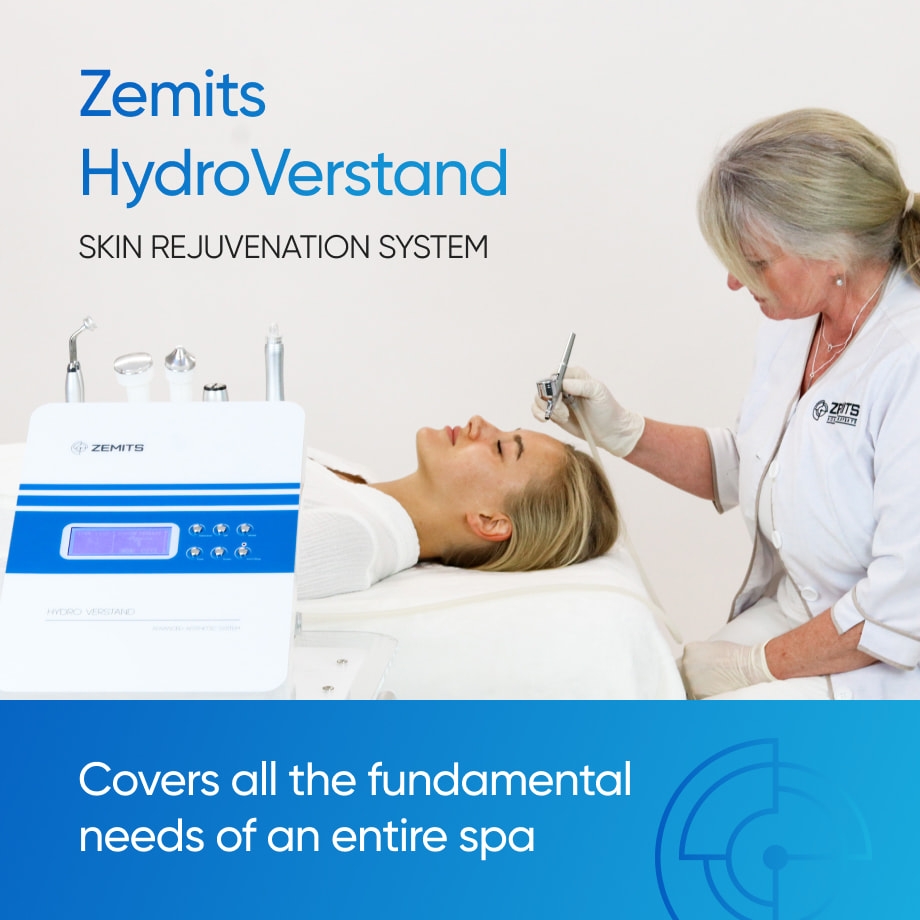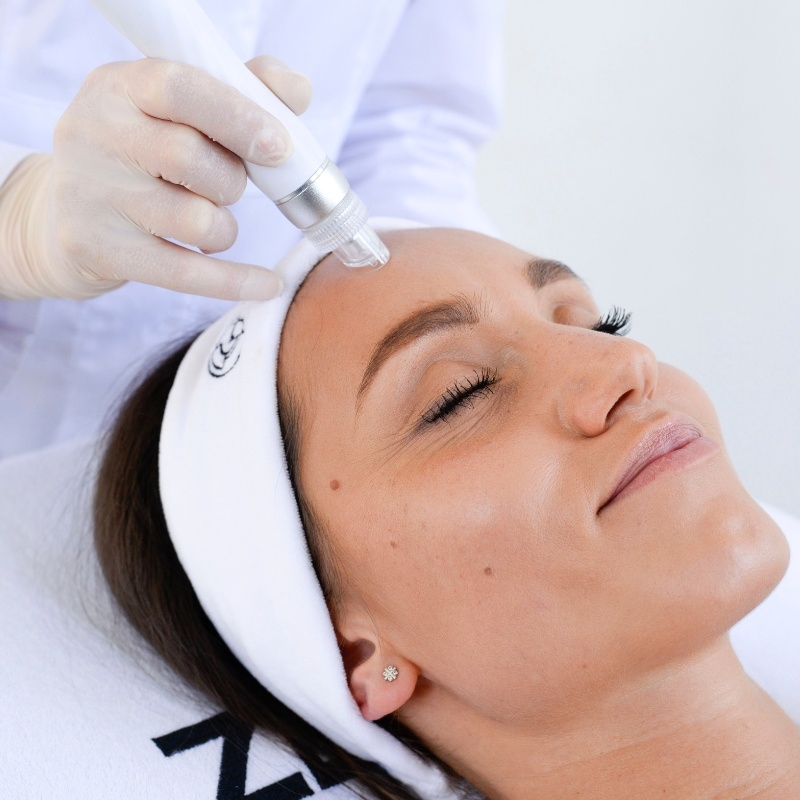 How the Fluid HydroDermabrasion Works
Experience the Ultimate in HydroDermabrasion with Fluid HydroDermabrasion:
Apply Zemits HydroDermabrasion serum topically over the skin with a fan brush - only 5 ml of serum is needed.
The serum is partially absorbed by the skin and reacts with the skin on deeper layers. Reapply when needed.
Perform gentle hydro-exfoliation and extractions using the special HydroVerstand wand and Hydro Tips.
Use gliding swiping motions with a Dual Diamond or Ruffle Hydro Tip over the wet skin to exfoliate dead skin cells and debris.
Collect all the skin debris and extracted blackheads in a convenient waste jar to show your clients the sophisticated results.
Provide your clients with unparalleled results and take your spa services to the next level with Fluid HydroDermabrasion.
Unique HydroDermabrasion Tips

Dual Diamond Tips: Twice the abrasive surface and a unique shape for improved exfoliation, with a smaller vacuum opening to prevent skin overstretching.
Gentle Exfoliation Ruffle Tips: Diamond-free for gentle, abrasion-free exfoliation, perfect for sensitive and acne-prone skin.
Clear Extraction Tips: Smooth edges and transparency for pain-free, deep extractions and a brighter, clearer complexion.
The Zemits HydroVerstand PRO comes in set with the following tips:
Dual Diamond H200 - 2 pcs
Dual Diamond H150 - 2 pcs
Dual Diamond H100 - 2 pcs
Clear Extraction Large - 1 pc
Clear Extraction Small - 1 pc
Clear Ruffle Large - 1 pc
Clear Ruffle Small - 1 pc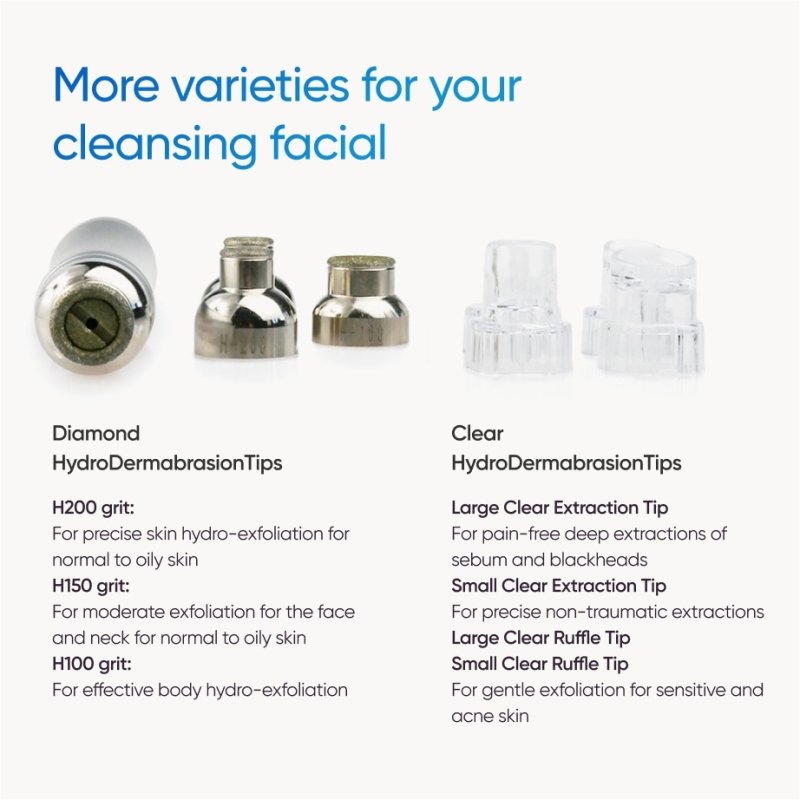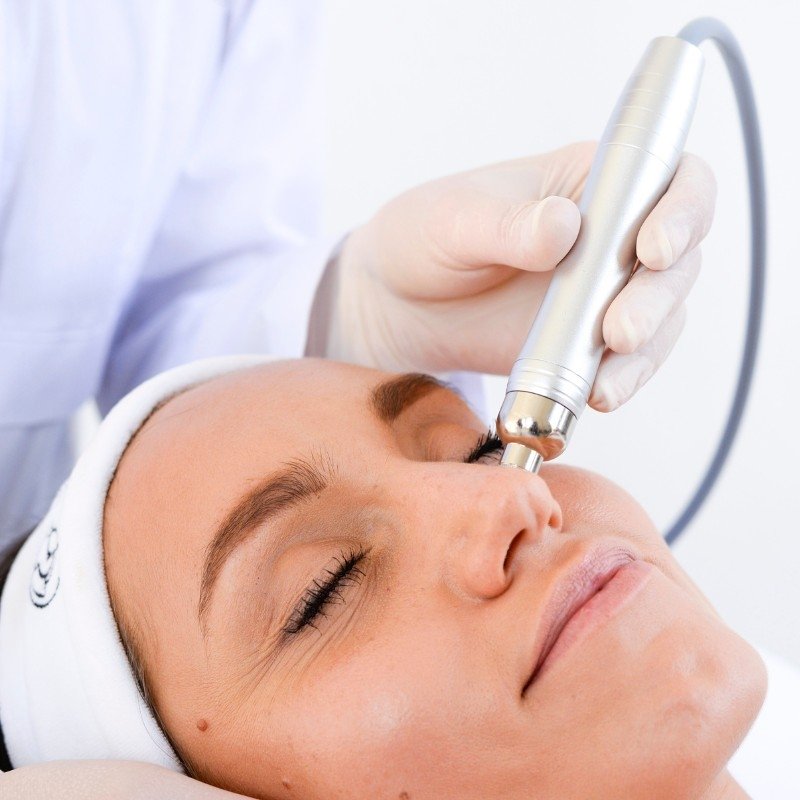 This is a next level of the Traditional HydroDermabrasion
Compared to traditional Hydrodermabrasion, Fluid HydroDermabrasion enhances the treatment by applying a serum with a fan brush to moisten the skin before proceeding. This innovative method ensures deeper exfoliation with reduced vacuum aspiration, significantly improving patient comfort. Essentially, Fluid HydroDermabrasion amplifies the results of exfoliation while also enhancing the overall patient experience throughout the procedure.
Fluid HydroDermabrasion Enables:
Greater Exfoliation
Controlled vacuum aspiration
Better blackheads extractions
Customized protocols with variety of HydroDermabrasion Tips
Comlpementary Skincare Set
With purchase of the Zemits HydroVerstand PRO

A full set of skincare products needed for your HydroVerstand treatments comes with a purchase of the device.
At Zemits, we understand that success in the spa industry requires more than just a high-quality device. That's why we offer a comprehensive treatment solution, providing everything you need to start enhancing your business immediately.
With every Zemits device purchase, we include a corresponding to your device complimentary set of premium skincare products, allowing you to offer exceptional services to your clients right away. We are committed to your success and believe in empowering you with the knowledge and skills to maximize treatment results.
To support you in achieving the best outcomes, we provide thorough training and detailed treatment protocols, ensuring you have the confidence and expertise to deliver outstanding services.
Positive Pulse Pressure Facial Sculpting
Positive Pulse Pressure - The unique "PPP" Technology.

Zemits Positive Pulse Pressure Facial Sculpting is a unique treatment that complements the signature HydroVerstand Pro Facial.
Triple actions in one treatment:

Positive Pressure to reduce puffiness and oedema
Pulse Sculpting to tone and brighten skin on face and neck
Pressure Holistic Infusion of the serum into the skin

Zemits HydroVerstand Pro has two specific wands and Y-shape hose that delivers powerful pulse flow. This treatment is very refreshing and exciting,the majority of clients truly enjoy their experience.

The serum infuses the moisturizing agents into the skin for a smoother, plumper look, providing a healthy glow. The PPP treatment is a popular treatment to indulge in prior to a big event, and it can be performed on all skin types.

These amazing treatment is designed to nourish the skin and stimulate healthy glow.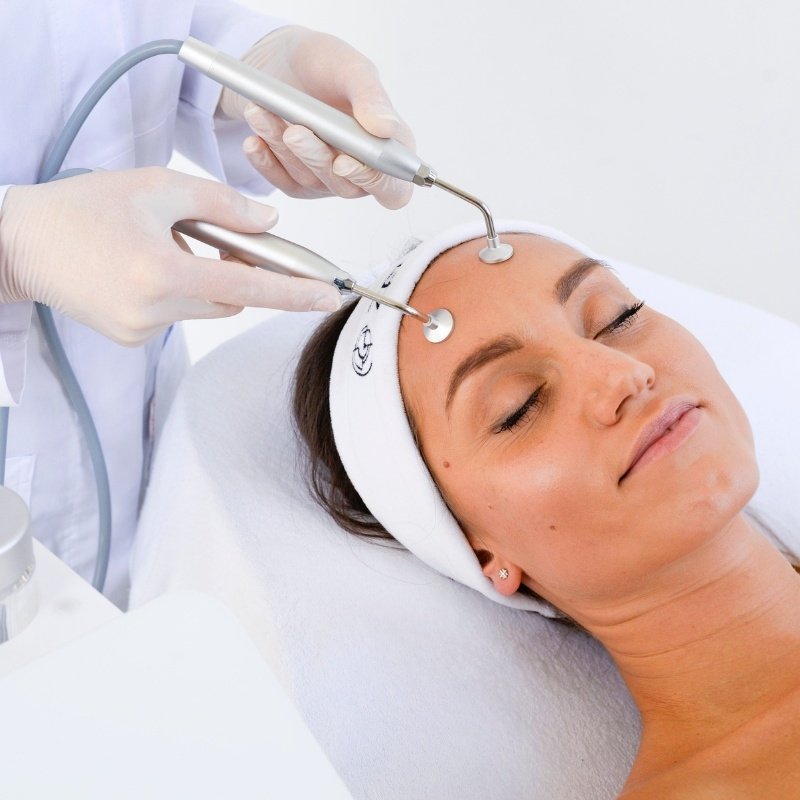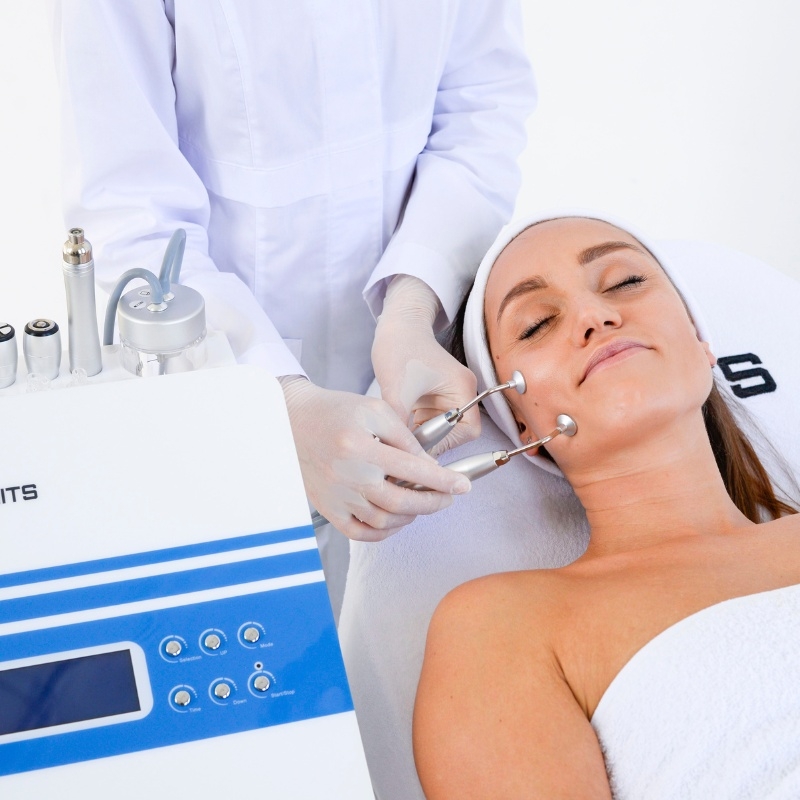 Enhanced Benefits of PPP Sculpting:
Exceptional Versatility:
PPP Sculpting is a remarkable treatment suitable for clients with rosacea, acne, fragile sensitive skin, broken capillaries, and inflammation. Unlike vacuum suction, which pulls the skin, our innovative PPP Sculpting wands glide smoothly using gentle pressure on skin. This technique helps to reduce edema, and sculpts facial features, providing an unparalleled experience for your clients.
Dual-Purpose Technology:
Our cutting-edge dual positive pressure wands enable simultaneous sculpting of soft tissues and administration of topically applied serums, customized to your clients' needs.
Distinctive Treatment:
Stand out among your competitors by offering Positive Pressure Pulse Sculpting, a unique and holistic approach to toning, sculpting, infusing, and hydrating the skin. This soothing and rejuvenating treatment delivers exceptional results, setting your practice apart in the esthetic industry.
RadioFrequency Skin Tightening
The Zemits HydroVerstand Pro is equipped with advanced BiPolar and QuadroPolar RadioFrequency technology for exceptional skin rejuvenation facial. The gentle RF treatment protocol helps to improve skin tone and elasticity, thus promoting enhanced cellular metabolism and new collagen production.
Key Advantages of Zemits RF:
Safety and Efficacy: Zemits RF employs a safe, superficial current that preserves the skin's natural structure while stimulating its innate rejuvenation process.
Non-Invasive Approach: Unlike Microneedle RF, Zemits RF is a completely non-invasive and non-aggressive technique, providing a comfortable and safe experience for your clients.
Cosmetic Application: Zemits RF is designed exclusively for estheticians, intended to be used for cosmetic purposes and not for treating skin diseases.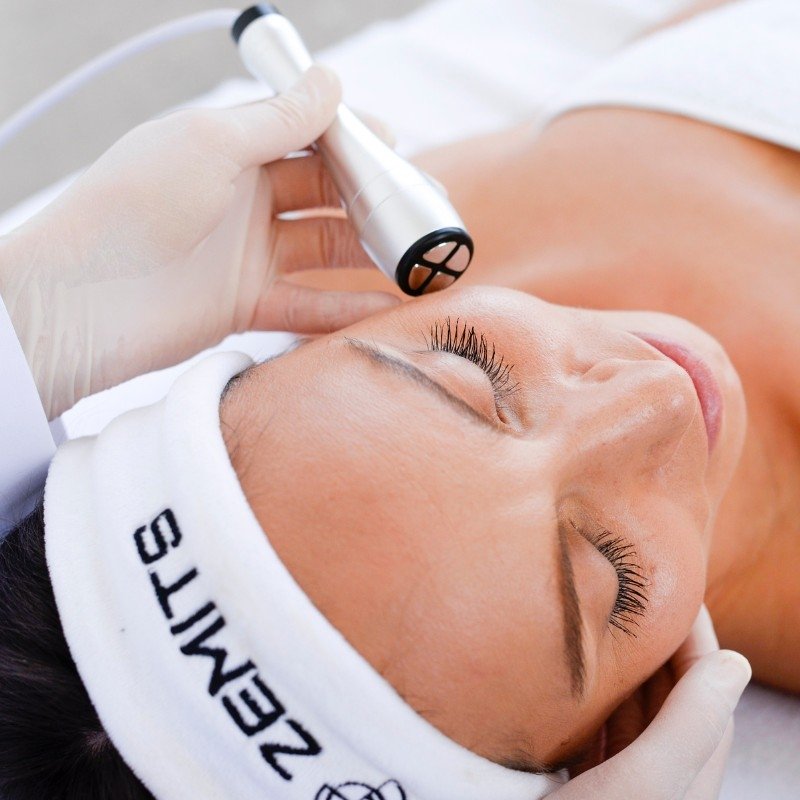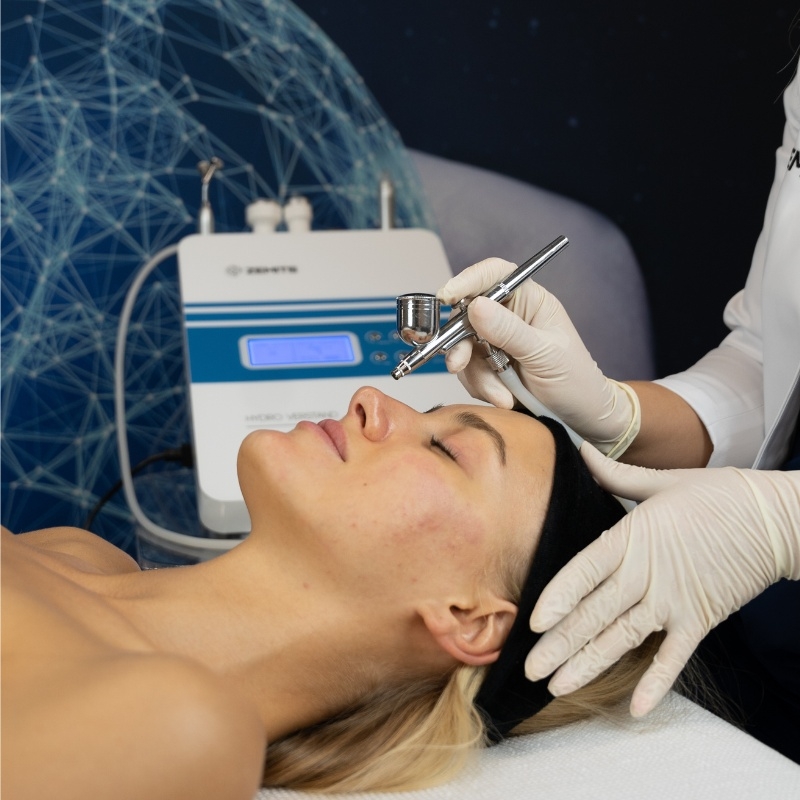 Serum Application
Reveal Glowing, Replenished Skin
After hydro-exfoliation and hydro-extractions, serum application is the ideal follow-up step to rejuvenate and illuminate your clients' skin. This treatment not only restores the skin but also combats the negative effects of environmental factors, resulting in healthier, more radiant, and invigorated skin.
Zemits serums are an exceptional enhancement to the ultimate HydroVerstand PRO facial, intensifying results and raising client satisfaction. Our deeply nourishing Zerums serums provide thorough hydration to the skin, revealing its complete potential for an extraordinary, youthful glow.
The extensive selection of Zemits infusion serums enables tailored treatments, addressing the distinct requirements of each client.
Oxygen Infusion is performed with one of three
Z-Oxygen Serums
to deliver soothing and replenishing results deep into the skin.
Ultrasound Skin Hydration
Zemits HydroVerstand PRO features two precise ultrasound probes for the face and neck.
This soothing treatment offers targeted energizing and invigorating effects on the skin, aiding in the reduction of dark circles around the eyes, minimizing the appearance of fine lines and wrinkles, and alleviating puffiness and skin dullness.
Zemits HydroVerstand Pro Ultrasound Therapy is performed with:
Zemits Firming Genius Collagen Boosting Peptide Gel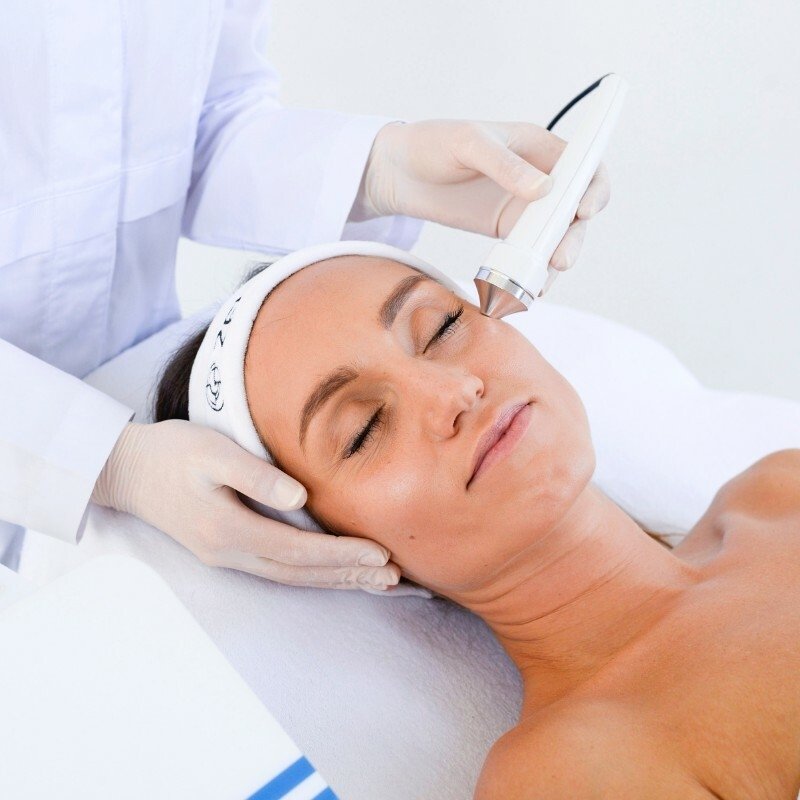 Watch the review on Zemits HydroVerstand PRO
Become a Part of Our Global Zemits Expert Community
Why have over 75,000+ beauty professionals worldwide chosen Zemits?
By selecting Zemits, you're not only investing in a state-of-the-art device but also in a dedicated business partner committed to your success.
With your Zemits Professional Device purchase, you gain access to:
Comprehensive Training Program: Master the latest techniques and protocols to enhance your skills and offer exceptional services to your clients.
Exceptional Customer Care: Benefit from our unparalleled support, ensuring smooth operation and addressing any concerns promptly.
Marketing Assistance: Receive guidance in promoting your services effectively to attract new clients and boost revenue.
3-Year Warranty: Enjoy peace of mind with our extensive warranty, reflecting our confidence in the quality and durability of our devices.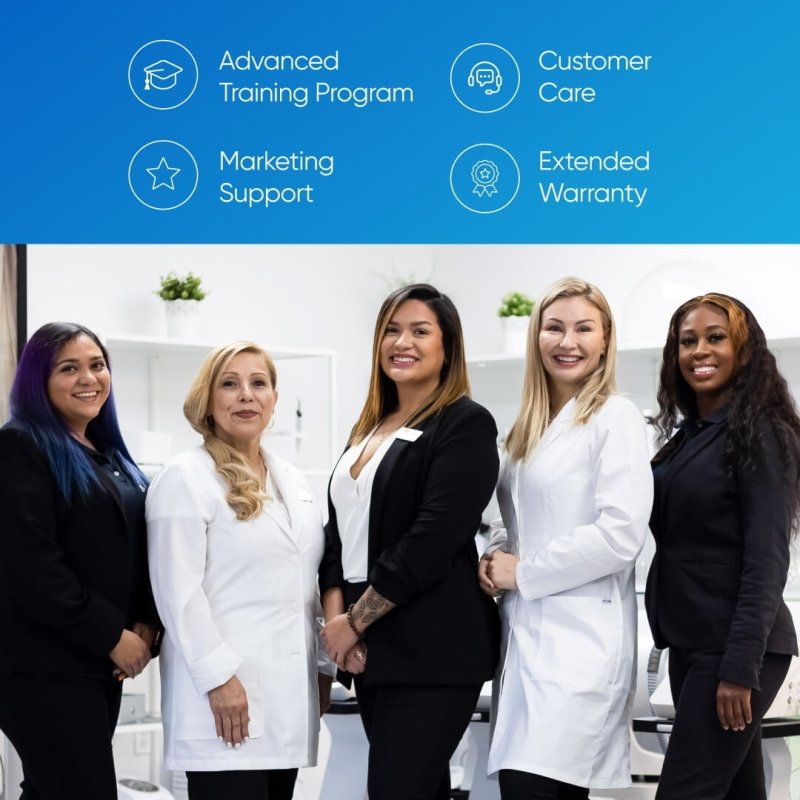 This esthetic device is intended for cosmetic use only. This esthetic device is not intended to be used to treat or diagnose any medical condition.
This esthetic device is intended to be used by estheticians and skincare providers. This esthetic device is not intended to be used by doctors or healthcare providers.
This esthetic device is not intended to be used in medical nor surgical purposes. This esthetic device does not affect the structure of deep skin tissues.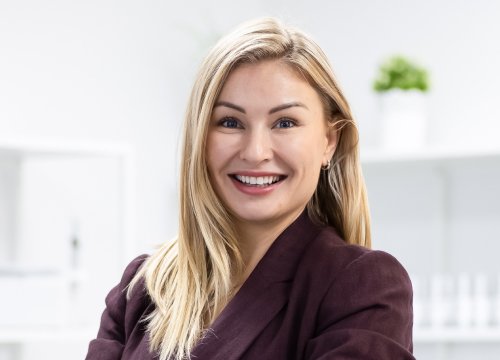 Financing Programs - More opportunities for your business
Interest-Free Financing and Flexible Payment Options. No credit, no problem!
Financing Programs

Learn More

Advanced Training Program
A-Esthetic offers the most advanced and comprehensive complimentary Advanced Online Training Course with every purchase of Zemits and Oomnex equipment..
Training Program

Learn More
Our clients Worldwide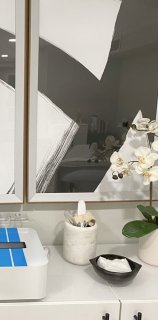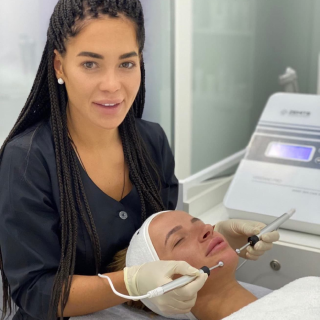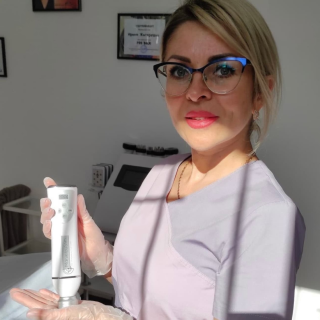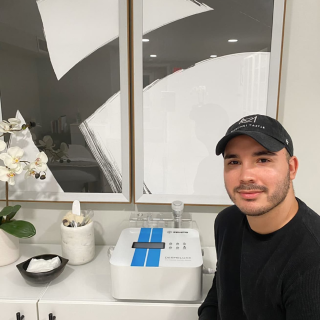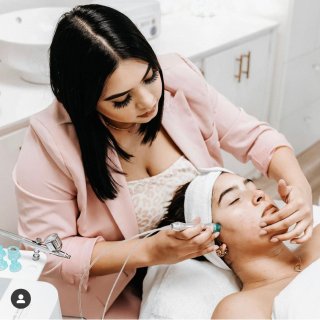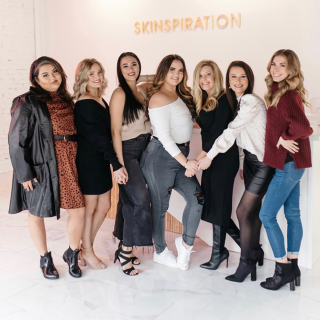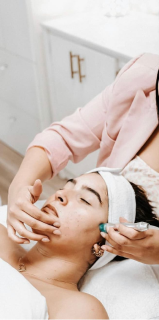 Advance-Esthetic is dedicated to providing you with the finest MedSpa Equipment to tailor a wide variety of your needs. Our mission is to support your MedSpa to boost your business with the highest quality products, outstanding customer service and a lifetime of client support.
Advance-Esthetic.us delivers to the following states: Alabama, Alaska, Arkansas, Arizona, California, Colorado, ...

Connecticut, Delaware, Florida, Georgia, Hawaii, Idaho, Illinois, Indiana, Iowa, Kansas, Kentucky, Louisiana, Maine, Maryland, Massachusetts, Michigan, Minnesota, Mississippi, Missouri, Montana, Nebraska, Nevada, New Hampshire, New Jersey, New Mexico, New York, North Carolina, North Dakota, Ohio, Oklahoma, Oregon, Pennsylvania, Rhode Island, South Carolina, South Dakota, Tennessee, Texas, Utah, Vermont, Virginia, Washington, West Virginia, Wisconsin, Wyoming
© 2021 DISCLAIMER: All information within the A-esthetic.us website and all other marketing materials are made only for informational and educational purposes. A-Esthetic products and equipment have not been tested or approved or any government entity for treatments of illnesses or diseases. Use at your own risk.
Advance-Esthetic does not accept any liability for inaccurate information on our website. It is the responsibility of the client to check the accuracy of all information provided and to confirm prior to and upon purchase of *qualifying Zemits equipment including but not limited to the conditional offer of marketing materials and other such offers for the defined brands. Zemits only. Marketing Materials are exclusively for Zemits branded machines only... Not applicable with Venus, Innocell, or other non Zemits branded equipment, ETC., Definitions: Qualified: Zemits Branded Equipment only