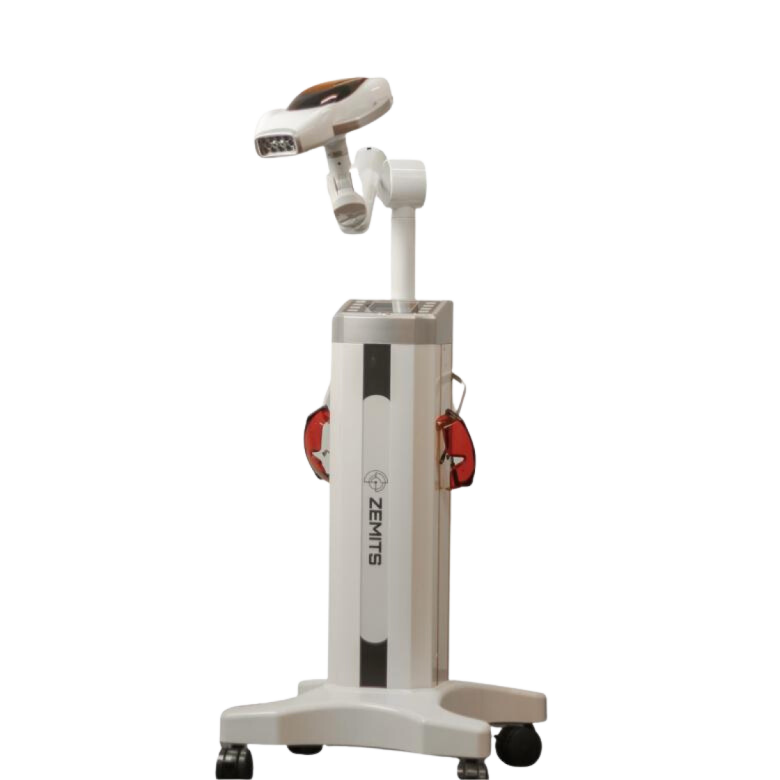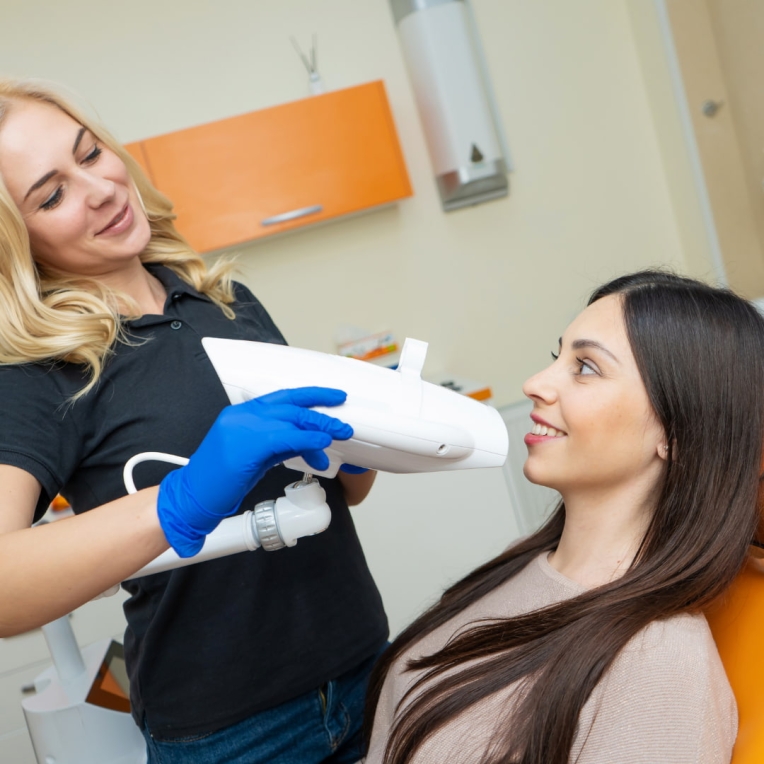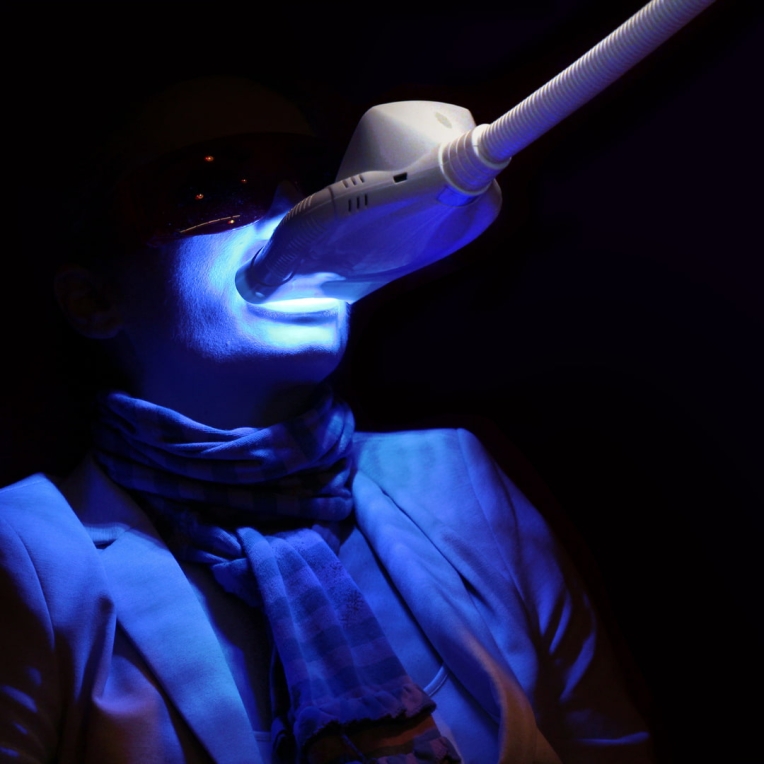 An Advanced Teeth Whitening Device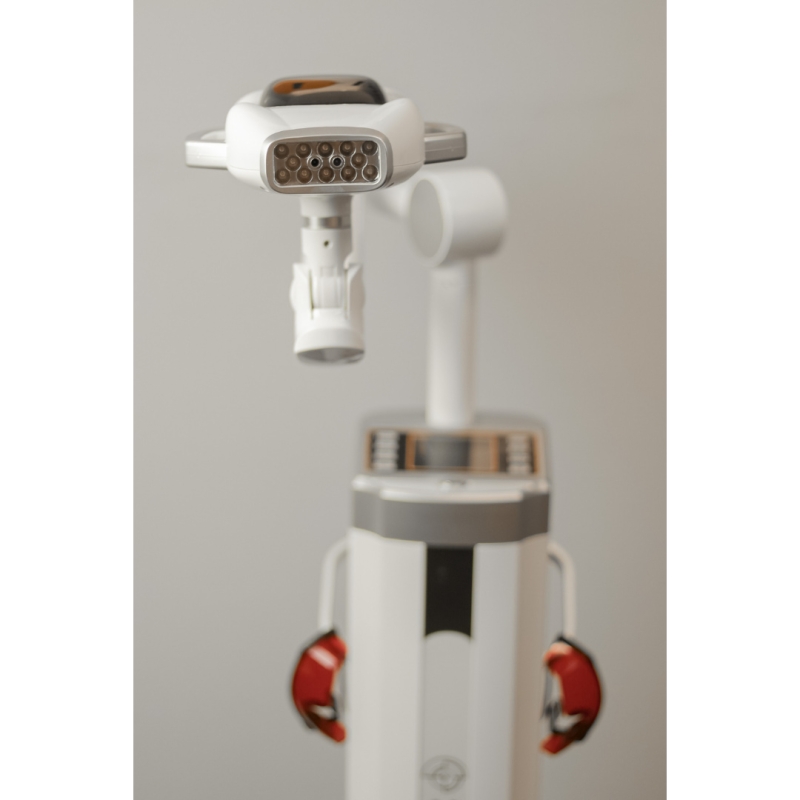 The Zemits Teeth Whitening Lamp is designed for use in dental offices, spas, and other professional teeth whitening establishments.

This light, which sits atop a steel base with casters, is best for non-mobile enterprises.
The Zemits Teeth Whitening Lamp has proven to be a success in the teeth whitening industry.
It has a lot of power and gives you better whitening effects.
The Zemits Teeth Whitening Lamp has a flexible arm and a moveable wheelbase, making it easy to achieve any process position.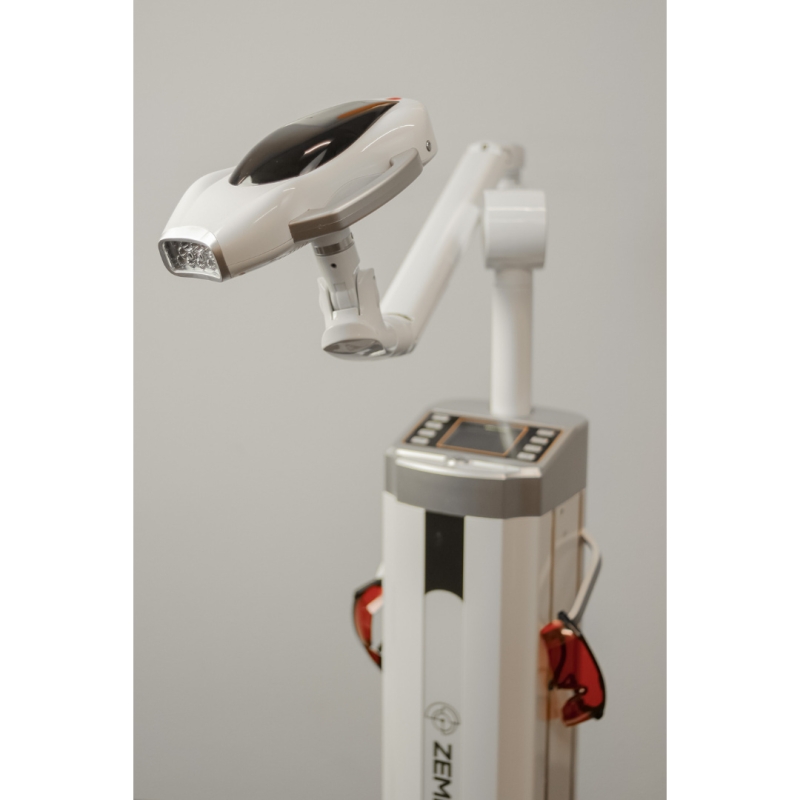 Benefits
Helpful in achieving a bright smile
Effective use of time
It's possible that it will aid in the eradication of microorganisms.
How Does It Work?
The application of a peroxide-based whitening gel to the teeth and the placement of a blue UV light over the teeth creates a system that can speed up the teeth whitening process.
These treatments are effective; light-activated bleaching showed an increase in lightness compared to bleaching done without light, and the light-activated process also lasted longer.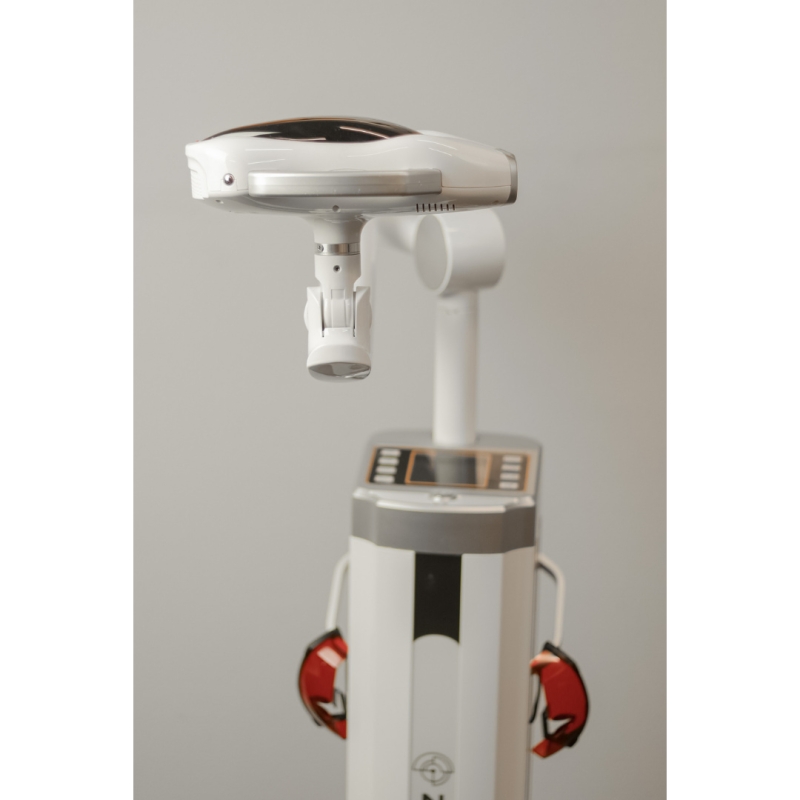 FAQ's
Is it possible to use the whitening procedure on dentures or veneers?
The process was intended to bring out the inherent whiteness of the enamel. Existing fillings, dentures, crowns, bonding, veneers, and bridges do not lighten. If a bleaching procedure is used, any previous dental work may need to be redone to match the new tooth shade achieved in the natural teeth. Clients frequently put the gel on their natural teeth to lighten them to match a cap, crown, or veneer.

Is it true that tooth whitening is harmful to your teeth?
Teeth whitening products containing 10% carbamide peroxide had no effect on the hardness or mineral content of the enamel surface of a tooth in studies. Most dental health specialists consider professional teeth whitening to be safe because it does not cause lasting damage to the enamel of your teeth.

How many shades lighter can I expect my teeth to become?
Teeth can lighten anywhere from 6 to 12 shades on the whitening shade guide, while the amount of whitening varies from client to customer and cannot be predicted or guaranteed in ordinary use. The outcome is highly dependent on how stained the teeth were to begin with. Teeth that are yellow or brown, have surface stains, or are consistently discolored are the simplest to whiten. Additional whitening treatments may be required to attain the ideal shade, particularly if the teeth are highly discolored.

How long do the teeth whitening effects last?
Teeth whitening is not a long-term solution. In as little as one month, people who consume stain-causing foods and beverages may see a decrease in the brightness of their teeth. Those who avoid staining foods and beverages may be able to go a year or longer without needing a touch-up or another whitening procedure.

How long does it take to complete the treatment?
To produce a whiter and brighter smile, the procedure takes approximately 30-minutes (2 – 15-minute applications). It's divided into two 15-minute administrations to allow for maximal gel concentration and light exposure without exposing the gums to the light for too long, causing irritation. Individuals with sensitive teeth should use a lower power level on the bleaching device, and those with particularly thick stains may require additional treatments.

What occurs when you whiten your teeth?
During the treatment, the client will be required to wear a tray that will cover their teeth with a specially formulated whitening gel. The teeth whitening lamp is put close to the teeth and adjusted to the appropriate settings.

Is the procedure painful?
During and after treatment, teeth whitening might produce discomfort, as well as slight gum irritation. Both of these adverse effects are usually transitory and will resolve a few days following therapy. If the client has any of the symptoms, it is critical that the client informs the dentist so that the dentist can provide advice on how to manage in the meantime.

What can I do to extend the life of my results?
Fortunately, the customer can take a few precautions to assist maintain their tooth whitening results. To begin, stay away from staining foods and beverages including coffee, tea, soda, berries, and anything tomato-based. If the client chooses to consume these things, ensure that they rinse their mouth or wash their teeth afterward. Finally, brushing their teeth twice a day and having biannual dental cleanings can assist to prevent stains from forming on their teeth.

Why is professional whitening superior to alternative whitening methods?
The most significant advantage that a customer will receive from visiting a dentist for tooth whitening is speed. Professional whitening, unlike over-the-counter kits, uses a stronger mixture that can give you a substantially whiter smile in only one session. From-home kits purchased at a drugstore typically take a week or longer to provide obvious results.
This esthetic device is intended for cosmetic use only. This esthetic device is not intended to be used to treat or diagnose any medical condition.
This esthetic device is intended to be used by estheticians and skincare providers. This esthetic device is not intended to be used by doctors or healthcare providers.
This esthetic device is not intended to be used in medical nor surgical purposes. This esthetic device does not affect the structure of deep skin tissues.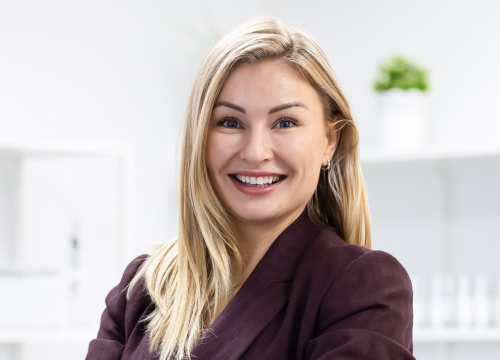 Financing Programs - More opportunities for your business
Interest-Free Financing and Flexible Payment Options. No credit, no problem!
Financing Programs

Learn More

Advanced Training Program
A-Esthetic offers the most advanced and comprehensive complimentary Advanced Online Training Course with every purchase of Zemits and Oomnex equipment..
Training Program

Learn More
Our clients Worldwide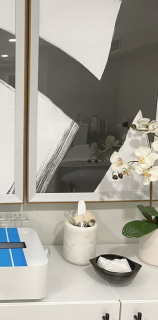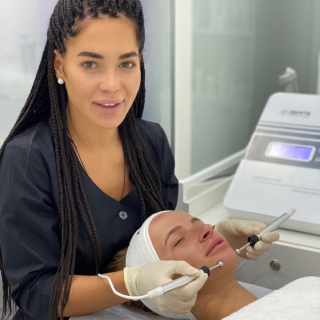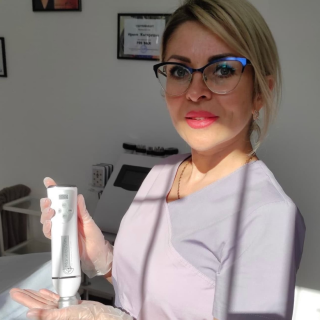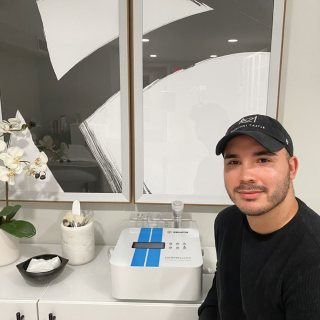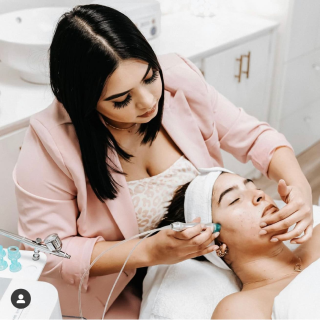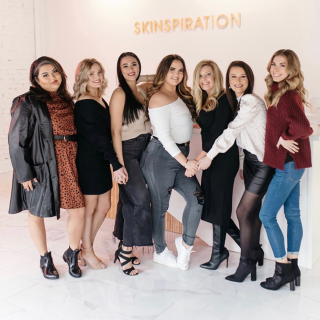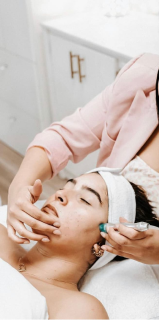 Advance-Esthetic is dedicated to providing you with the finest MedSpa Equipment to tailor a wide variety of your needs. Our mission is to support your MedSpa to boost your business with the highest quality products, outstanding customer service and a lifetime of client support.
Advance-Esthetic.us delivers to the following states: Alabama, Alaska, Arkansas, Arizona, California, Colorado, ...

Connecticut, Delaware, Florida, Georgia, Hawaii, Idaho, Illinois, Indiana, Iowa, Kansas, Kentucky, Louisiana, Maine, Maryland, Massachusetts, Michigan, Minnesota, Mississippi, Missouri, Montana, Nebraska, Nevada, New Hampshire, New Jersey, New Mexico, New York, North Carolina, North Dakota, Ohio, Oklahoma, Oregon, Pennsylvania, Rhode Island, South Carolina, South Dakota, Tennessee, Texas, Utah, Vermont, Virginia, Washington, West Virginia, Wisconsin, Wyoming
© 2021 DISCLAIMER: All information within the A-esthetic.us website and all other marketing materials are made only for informational and educational purposes. A-Esthetic products and equipment have not been tested or approved or any government entity for treatments of illnesses or diseases. Use at your own risk.
Advance-Esthetic does not accept any liability for inaccurate information on our website. It is the responsibility of the client to check the accuracy of all information provided and to confirm prior to and upon purchase of *qualifying Zemits equipment including but not limited to the conditional offer of marketing materials and other such offers for the defined brands. Zemits only. Marketing Materials are exclusively for Zemits branded machines only... Not applicable with Venus, Innocell, or other non Zemits branded equipment, ETC., Definitions: Qualified: Zemits Branded Equipment only