We speak English Hablamos Español Falamos portugues Мы говорим по-русски
Showroom Visits by Appointment Only
---
Zemits Clients
More info ›
---
Disclaimer
This esthetic device is intended for cosmetic use only. This esthetic device is not intended to be used to treat or diagnose any medical condition.
This esthetic device is intended to be used by estheticians and skincare providers. This esthetic device is not intended to be used by doctors or healthcare providers.
This esthetic device is not intended to be used in medical nor surgical purposes. This esthetic device does not affect the structure of deep skin tissues.
Watch the video with Zemits Leger 2.0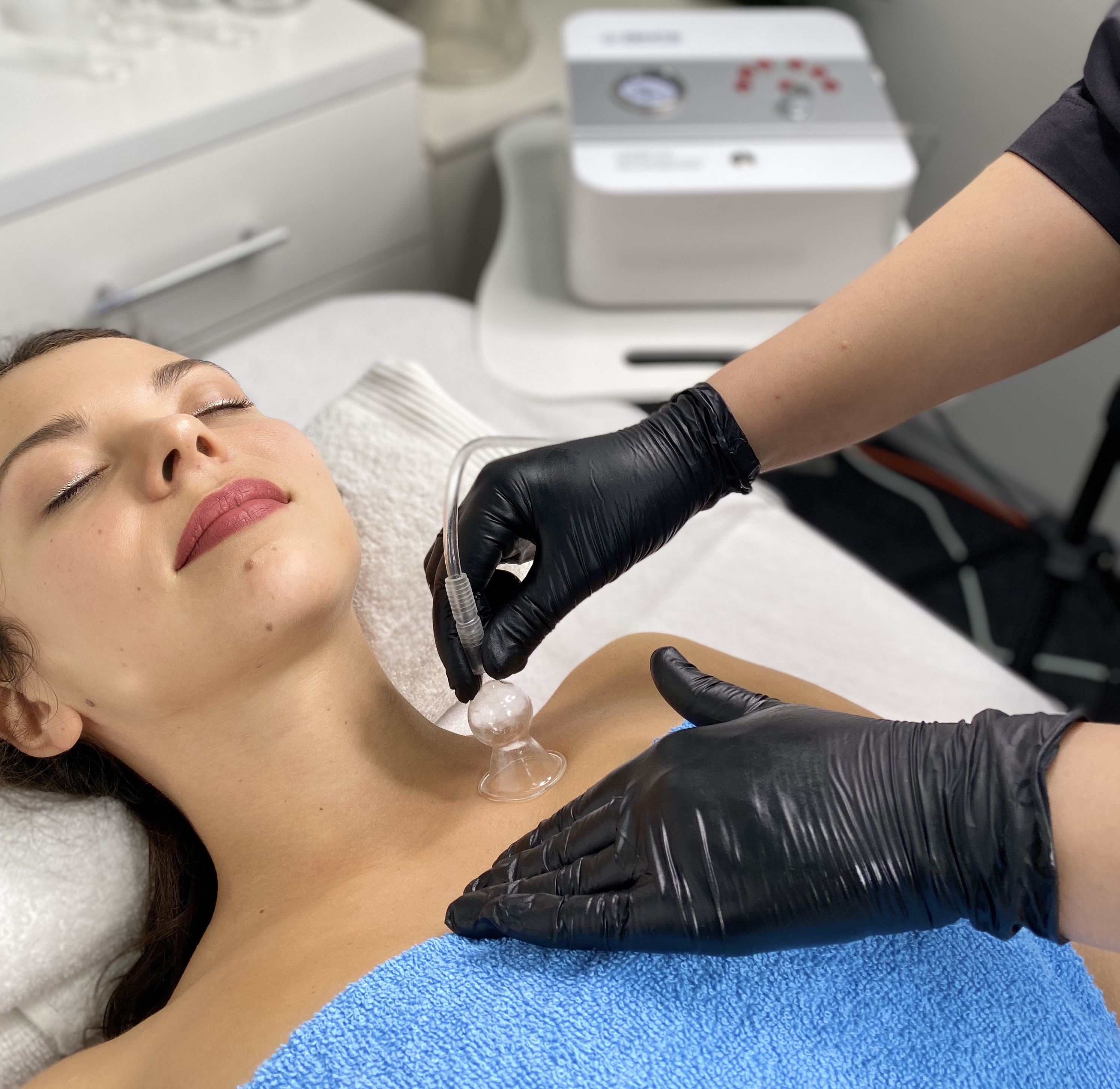 Vacuum massage originates from cupping therapy, a traditional Chinese medicine therapy dating back at least 2000 years. The vacuum suction unit consists of a vacuum suction pump that is powered by an electric motor, a selection of cups, and plastic tubing that is used to connect the two together. The suction effect occurs due to a reduced atmospheric pressure inside the cups. As the air is sucked out, the skin and subcutaneous tissue are sucked upwards.
Through this, lymph activation prevents sagging and eliminates toxins and tissue waste. Since this increases blood circulation, cell metabolism in cells is also sped up and the production of collagen and connective tissue improves.
Benefits:
Stimulates lymphatic flow
Improves local blood circulation
Gives skin a healthy, natural glow
Helps complexion and skin color
Complements effects of other treatments
---
Vacuum cupping face massage causes a multitude of positive effects on bodily systems during a facial, including the following:
Skin: Speeds up cell metabolism, improves facial color, softens fatty deposits, and increases sebum production
Simulates the pumping effect that the muscles normally create in the lymph vessels. By alternately applying and releasing pressure over the lymph vessels, lymph fluid is moved towards the nearest lymph nodes.  Lymphatic circulation is increased which assists with the removal of waste products, and the appearance of any puffiness such as water retention will improve as a result.
Circulation is increased which brings fresh oxygen and nutrients to the area. Extreme dilation of the blood vessels results in erythema, which this process helps combat by reducing capillary congestion. Venous flow is also sped up, assisting in the prevention of rosacea.
Increased circulation brings fresh oxygen and nutrients to the muscles and removes waste products, thus improving muscle functions.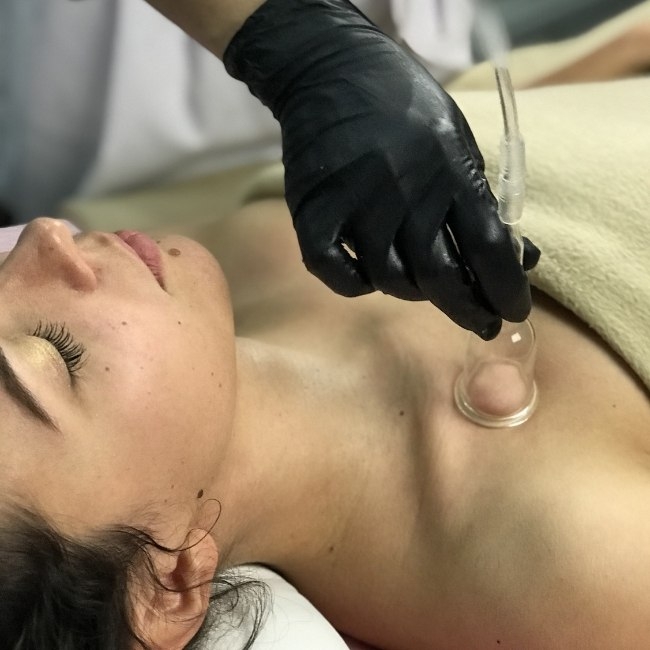 ---

How does facial vacuum cupping work?
The suction effect pulls blood into the area of skin underneath the cup.
This saturates the surrounding tissue with fresh blood and promotes new blood vessel formation.
The vacuum-like suction separates different layers of tissues, resulting in microtrauma and tearing. This triggers an inflammatory response, flooding the area with white blood cells, platelets, and other healing aids.
What are the benefits?
increase oxygen-rich blood circulation
strengthen skin and connective tissues
stimulate cells responsible for collagen production
relax muscle tension
Because of this, the practice is said to:
brighten skin
minimize the appearance of scars, fine lines, and wrinkles
tone chin, jawline, neck, and décolletage
decrease puffiness
regulate oil production
improve nutrient delivery and product absorption
---
What comes in set?
THE LEGER 2.0 FACIAL SYSTEM INCLUDES THE FOLLOWING ACCESSORIES:
One pair of glass vacuum cups - small facial size
One pair of glass vacuum cups - middle facial size
One pair of glass vacuum cups - large facial size
One double silicone hose
One single silicone hose
Protective filter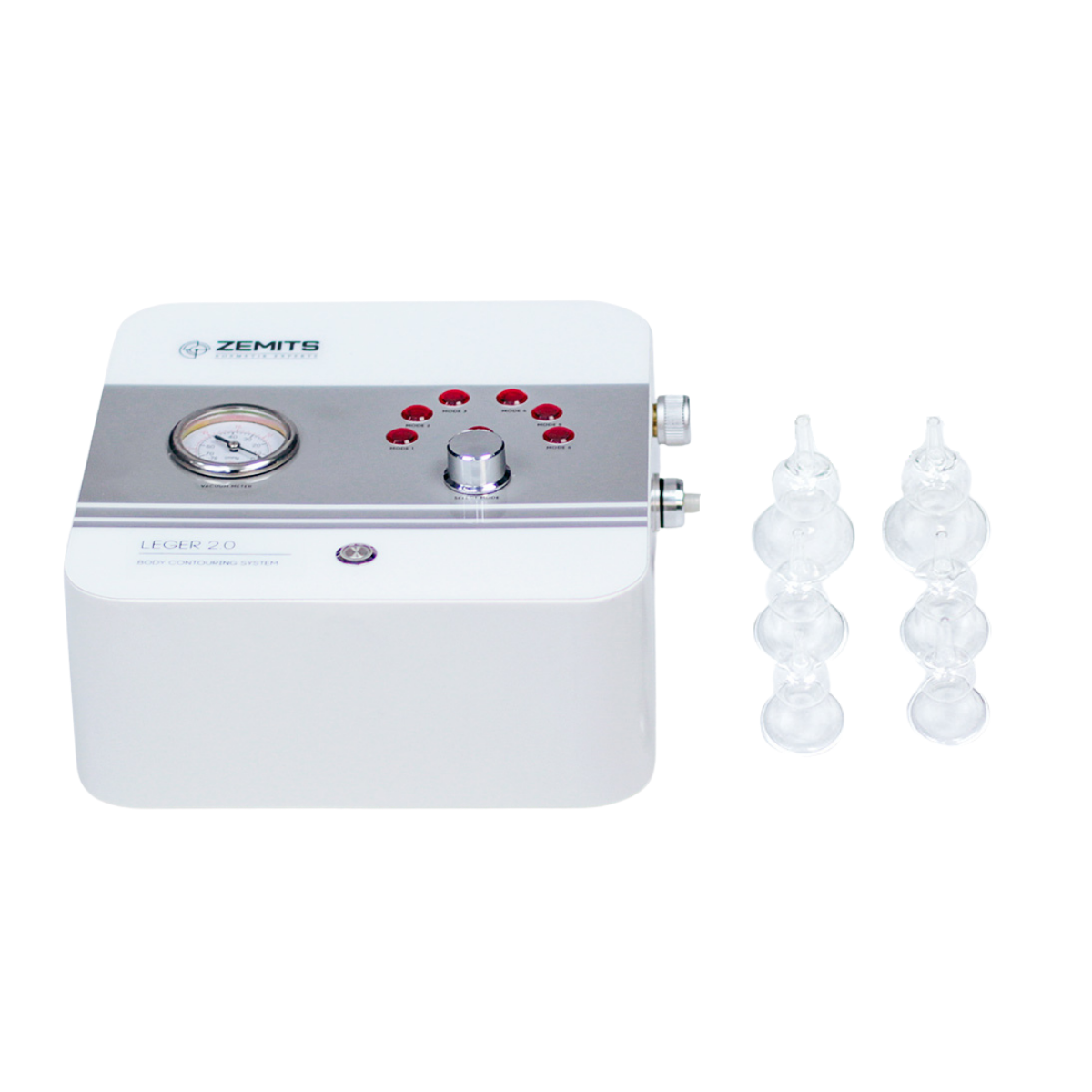 ---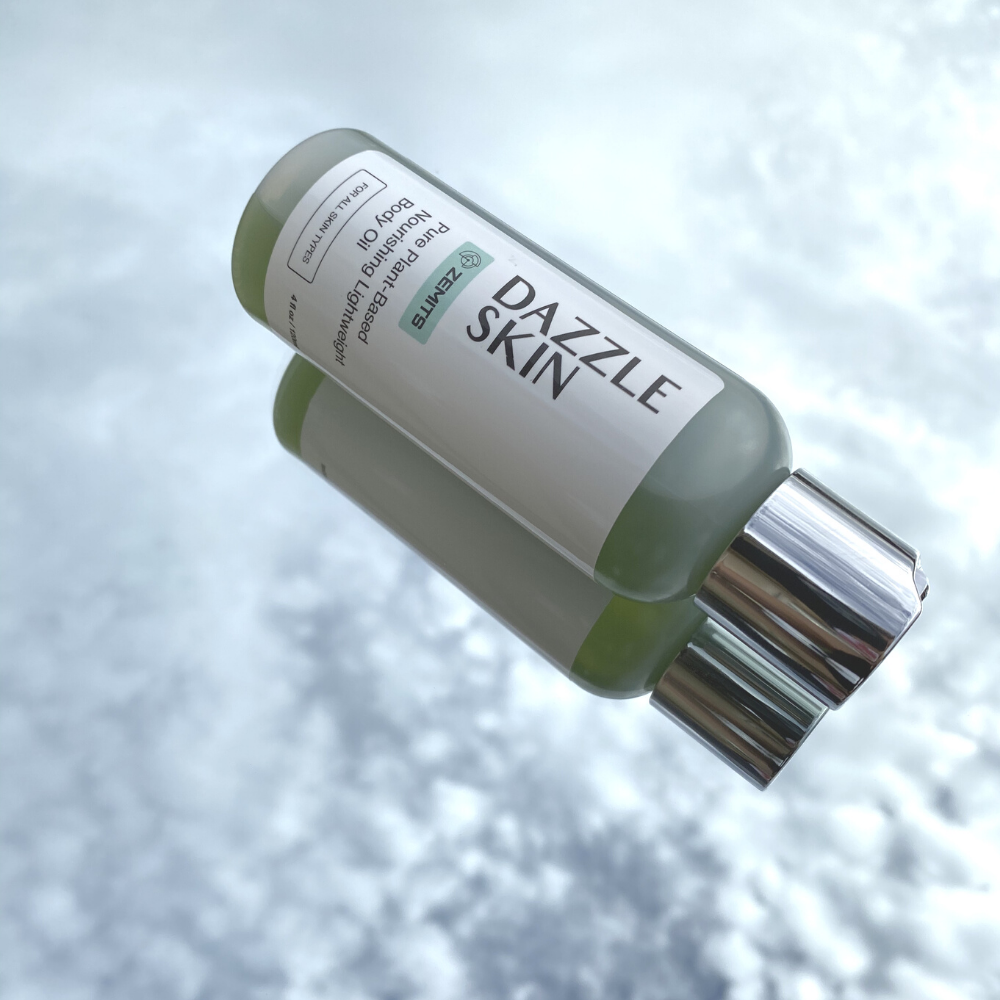 What products to use with?
This lightweight, deeply hydrating, the youth-enhancing blend of natural oils include cold-pressed grapeseed oil, sweet almond oil, avocado oil, and other pure oils providing powerful antioxidant protection.\ Intensely moisturizing, the DazzleSkin Body Oil absorbs instantly and leaves skin deeply hydrated, silky, and luminous.
This silky soft, pure plant-based luxurious body oil was created for all skin types. It can be used as a day and night body hydrating oil or as a professional massage oil. We also recommend using it with various Vacuum and Roller Massagers.
Pure plant-based DazzleSkin Body Oil with vitamins and nutrients helps create a smooth and comfortable massage experience and promotes healthy looking skin while leaving skin noticeably softer and smoother with a naturally vibrant glow.
---
BEFORE & AFTER RESULTS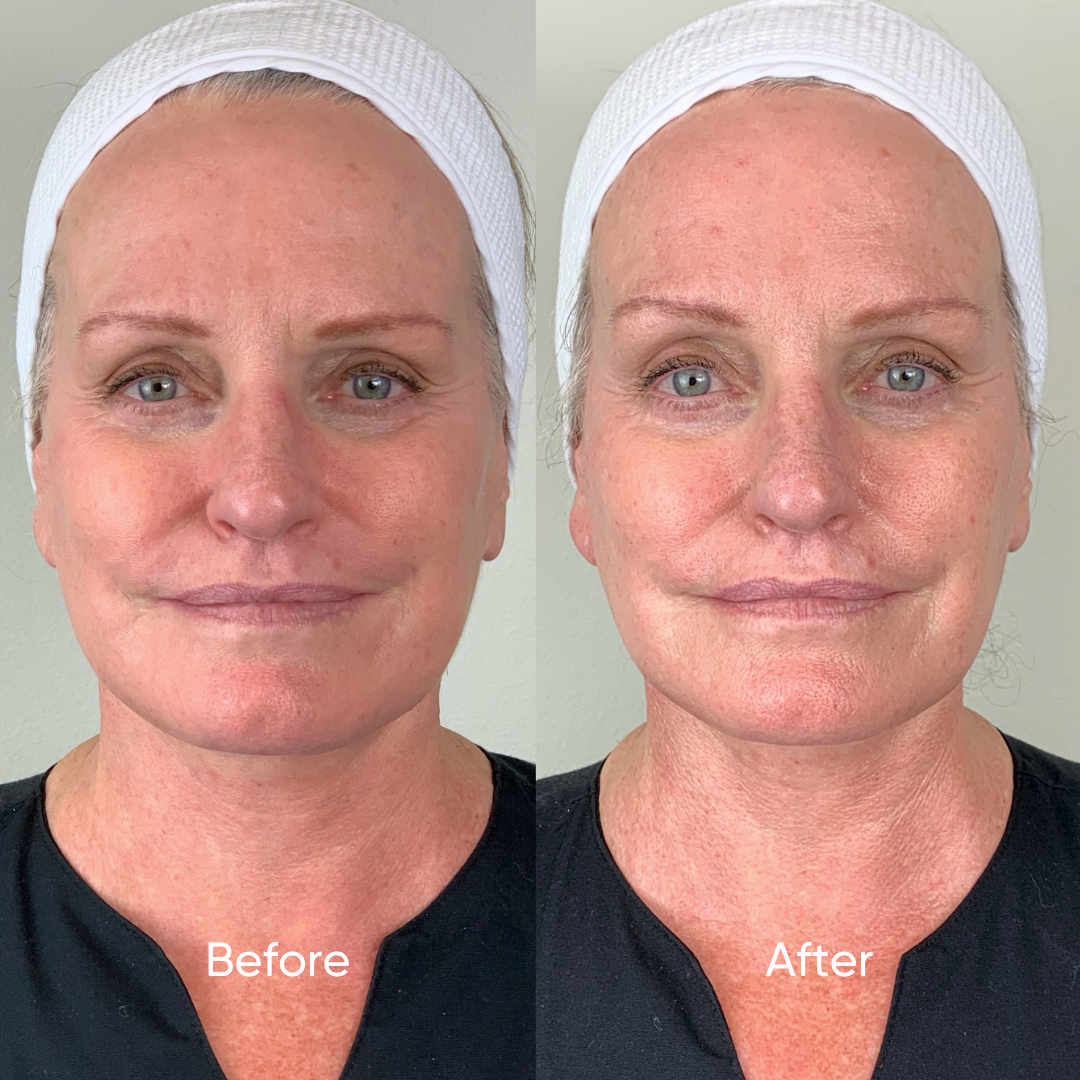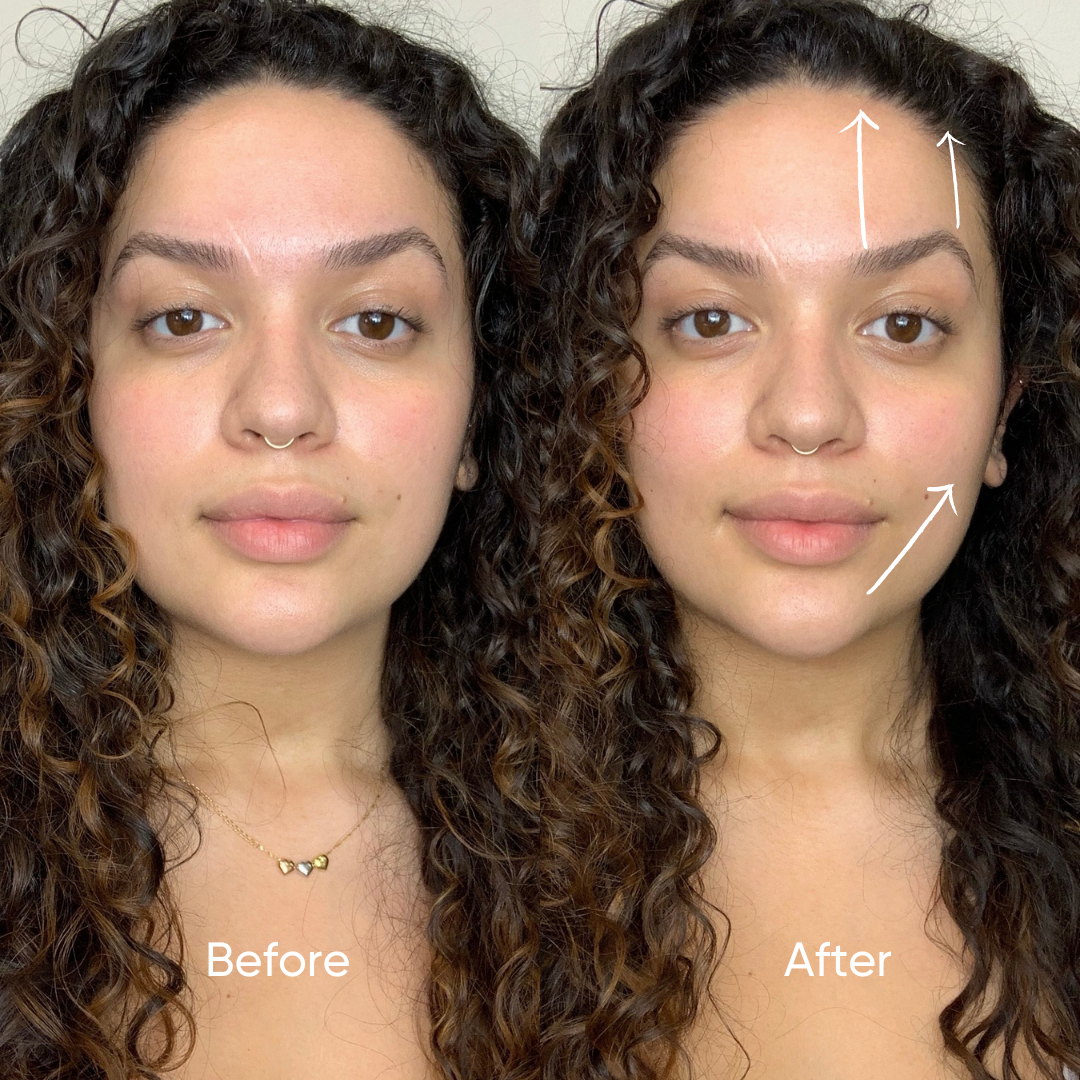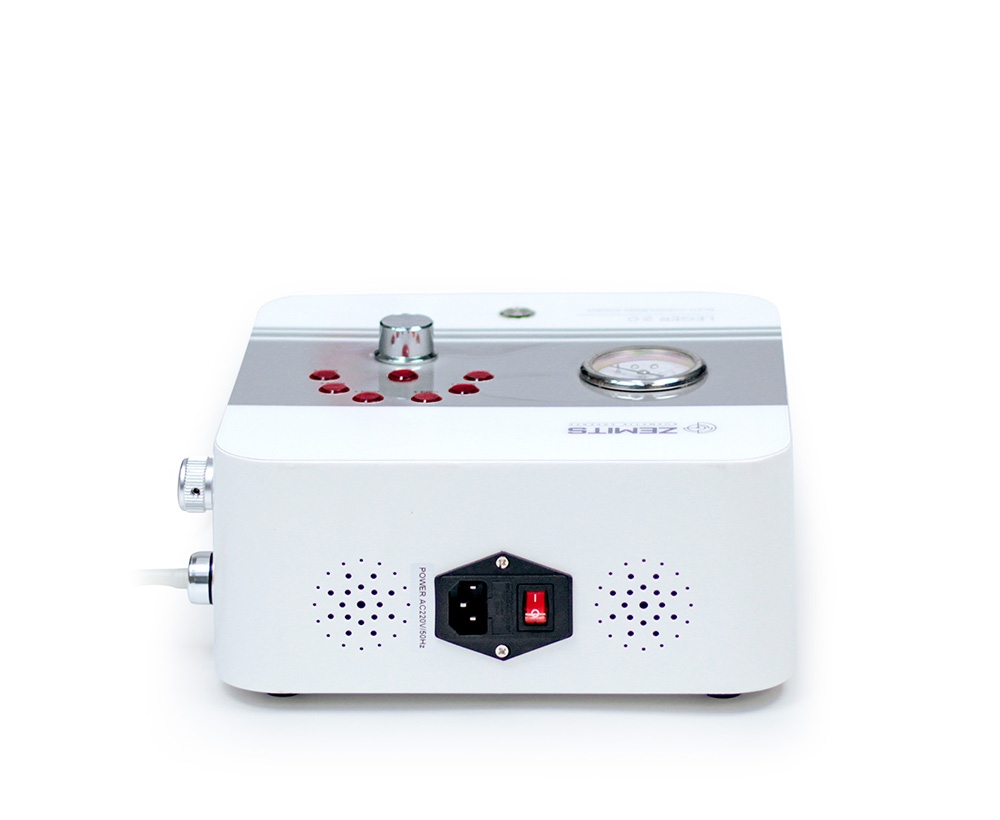 Technical Specifications
Vacuum pressure: 80 kPa
Vacuum modes: 6 patterns
Input voltage: 110 V
Input frequency:60 Hz
Input power: 75 W
Product Dimensions: 5" H x 17 "L x 12" D
Package Dimensions: 10.3" H x 14" L x 15.3" D
N.WT: 12 lbs
---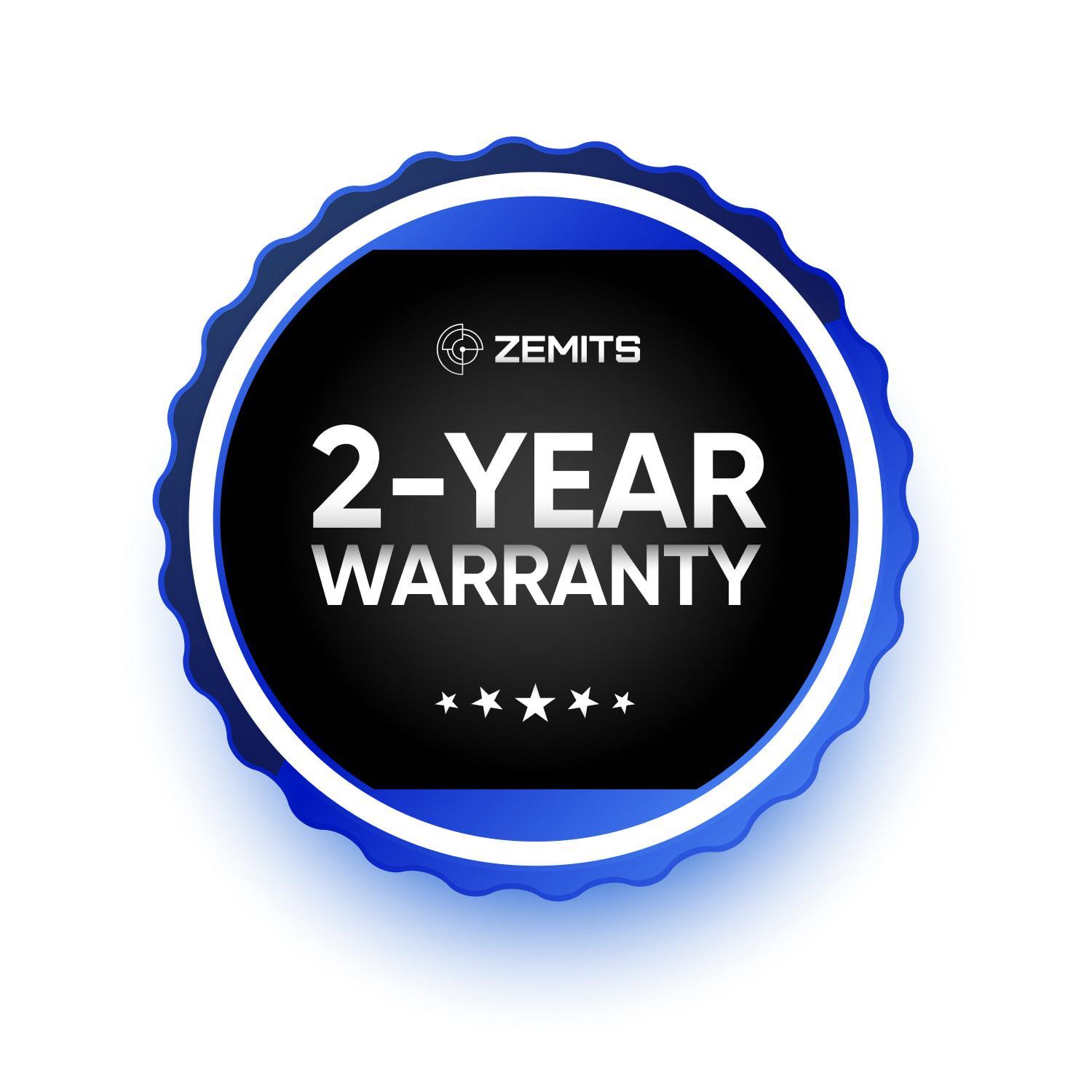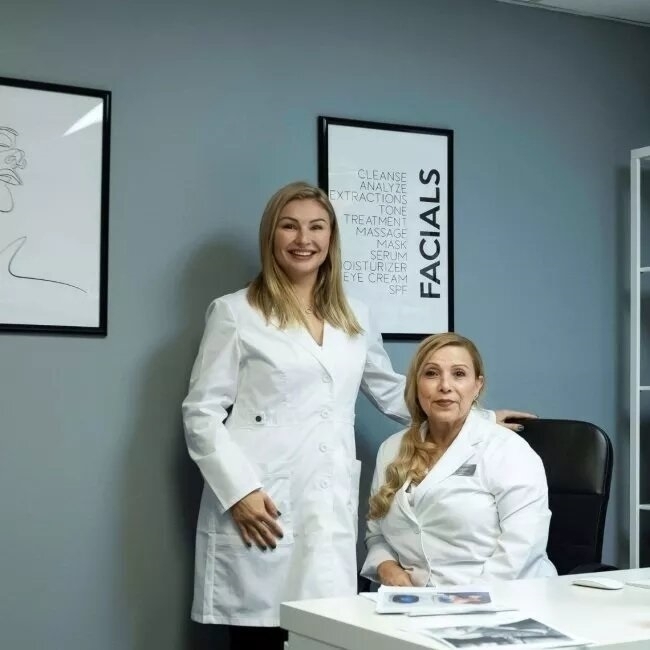 Advanced Training Program
A-Esthetic's certified educators have 30+ years of experience.
With our combined experience, we have created the most complete and advanced online training course.
You will have completely FREE access to the customized online training course and Q&A session with our educators.
We will provide you with the Certificate of Completion after you successfully complete your training course.
---
Zemits Clients
More info ›
All products at www.advance-esthetic.us website are intended for cosmetic use.
All products at www.advance-esthetic.us website are not intended to treat or diagnose any medical conditions.
Fast shipping
Guaranteed quality of aesthetic equipment
Service
Wide range of products
---
Zemits Leger 2.0 Facial Vacuum System
---
Callback
Write your details and our managers in the near future will contact you