We speak English Hablamos Español Falamos portugues Мы говорим по-русски
7 marketing mistakes in SPA business
Get a check list of
7
marketing mistakes in SPA business
No Showroom Appointments During Pandemic
Zemits MarvelouSlim Vacuum Therapy Machine
59%
59%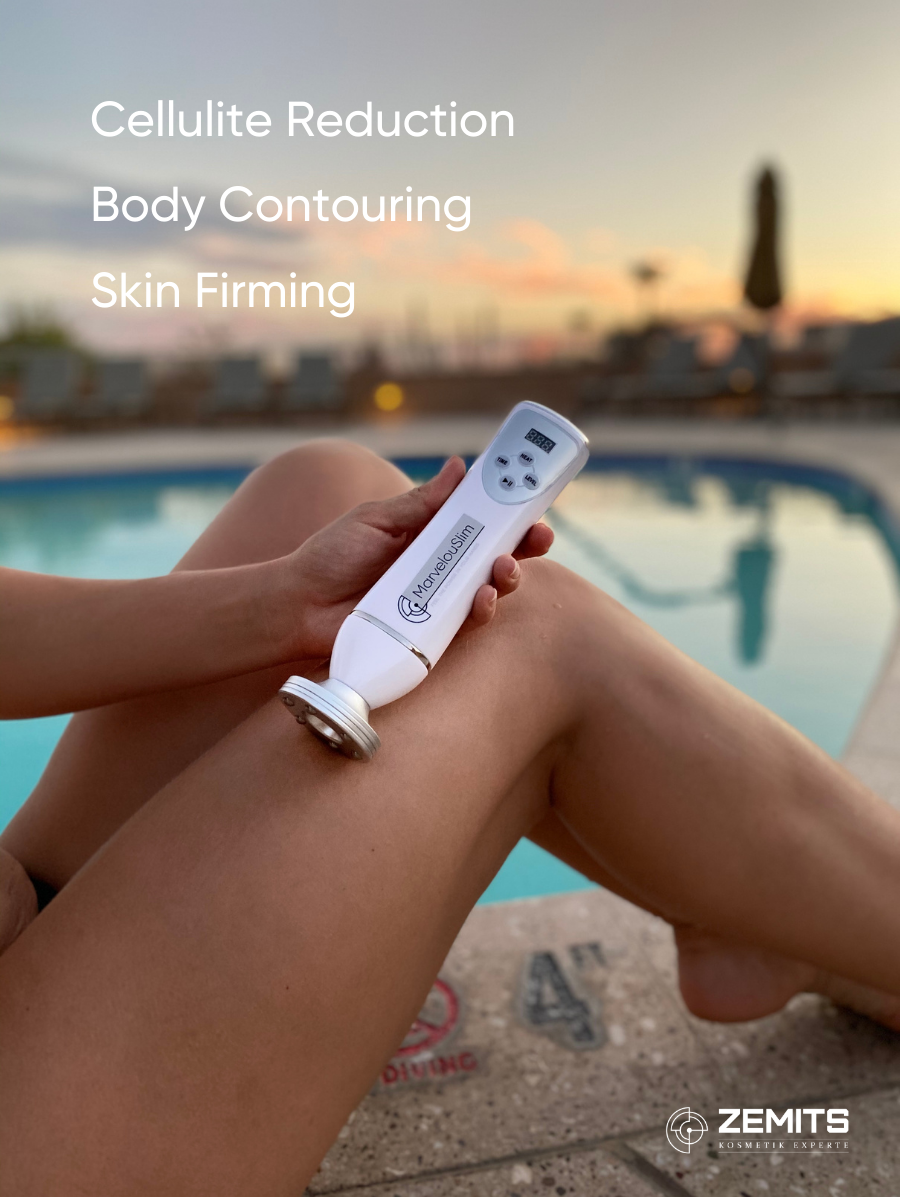 ABOUT ZEMITS MARVELOUSLIM
The Zemits MarvelouSlim is the newest generation of body sculpting and cellulite reduction technologies. This professional wireless device offers a comprehensive and handheld powerful vacuum therapy using three varying sized heads to treat all areas of the body.
Zemits MarvelouSlim performs the following treatments:
Lymphatic drainage
Cellulite reduction
Body contouring
Skin firming
How to Get Rid of Cellulite with Your Zemits MarvelouSlim
The smart portable system uses vacuum therapy combined with interchangeable gentle roller massaging heads and a heating component to provide an effective and comfortable body treatment.
The heads come in three different sizes to treat all areas of the body and maintenance is as easy as changing the small white filter within the portable system.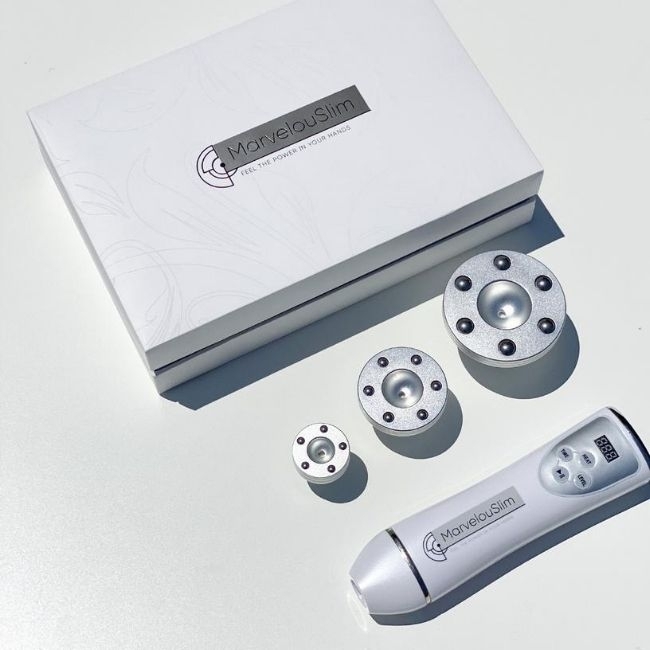 Zemits MarvelouSlim is a Perfect Choice for at Spa and at-Home Use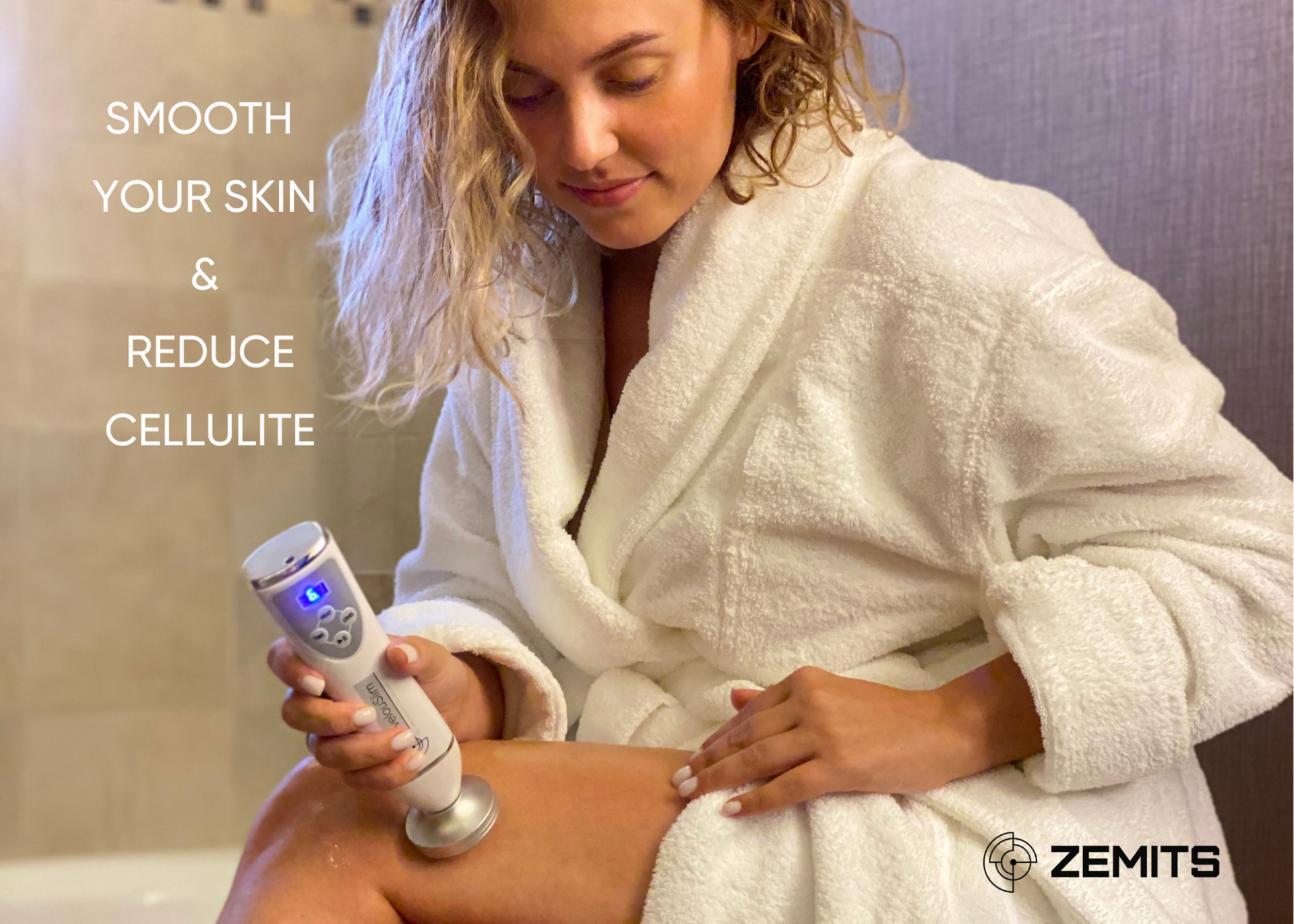 Firmer and Tighter Skin After Each MarvelouSlim Treatment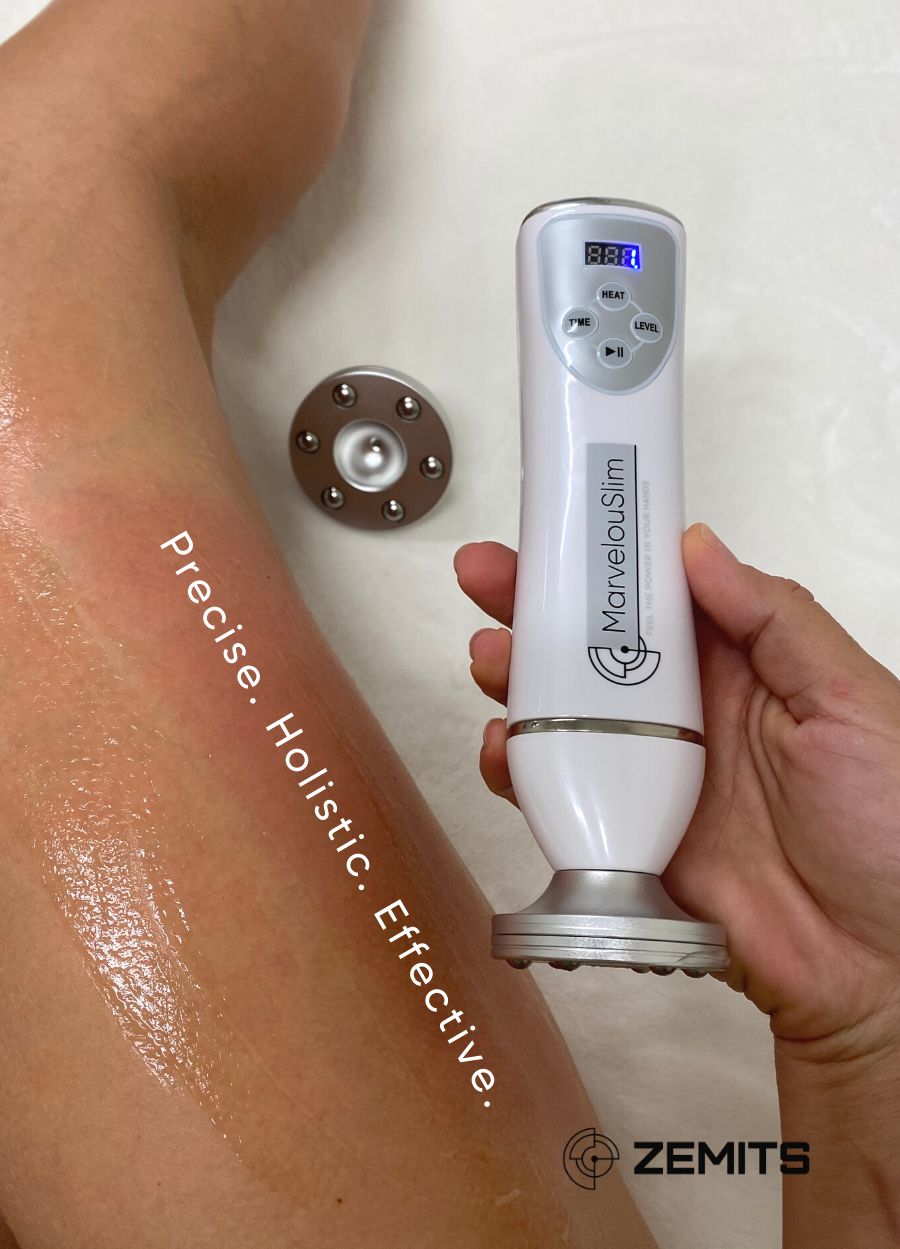 WE BELIEVE IN HEALTHY BODY THAT CAN BE ACHIEVED NATURALLY
A systematic body massage at home is a key to success for healthier and smoother skin, strong muscles, and self-confidence. We are real people who use our own products every day.
We expect the BEST FOR OUR FAMILY and want the SAME FOR YOURS.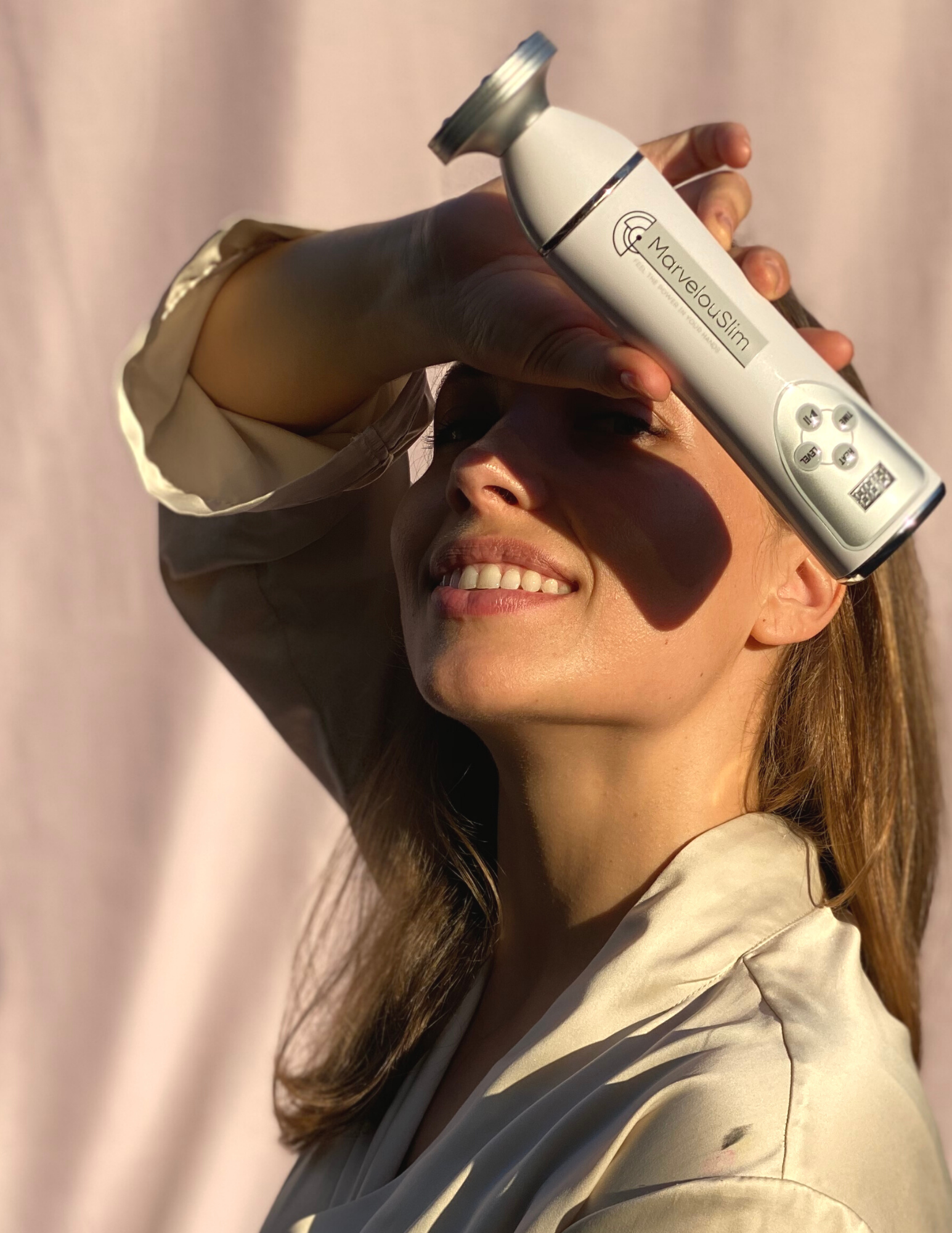 TREAT ALL AREAS OF YOUR MOST CONCERN
Cellulite is totally normal, but MarvelouSlim can help to diminish the appearance if it bothers you.
MarvelouSlim allows providing effective deep tissue massage on the arms and legs, hips and stomach, and buttocks.
This smart portable system has 3 interchangeable roller heads for precise treatments:
Large roller head: Ideal for back, legs, abdomen.
Medium roller head: Ideal for waist, inner thighs, arms, calfs
Small roller head: Ideal for neck, decollete, and smaller areas on the body.
Zemits MarvelouSlim combines:
Heating Skin Stimulation 
Vacuum therapy
Gentle roller massage
MarvelouSlim treatment stimulates lymphatic circulation and helps to reduce cellulite.
The areas that can be treated include the top of the arms and legs, hips and stomach, and buttocks.
As fat cells increase, they push up against the skin. Tough, long connective cords pull down. This creates an uneven surface or dimpling, often referred to as cellulite. 
Cellulite is a very common, harmless skin condition that causes lumpy, dimpled flesh on the thighs, hips, buttocks, and abdomen
The Zemits MarvelouSlim helps normalize blood and lymph circulation, which subsequently reduces problematic cellulite on all areas of the body.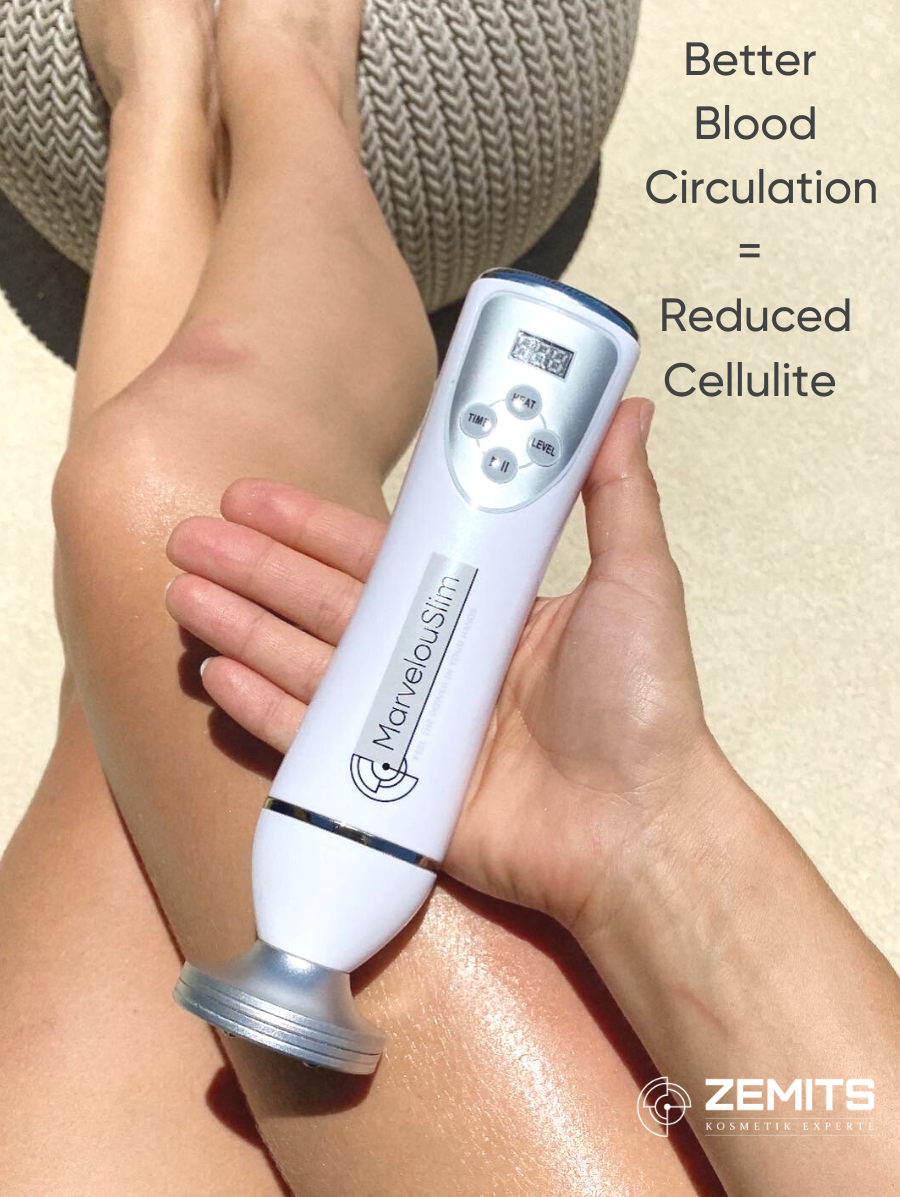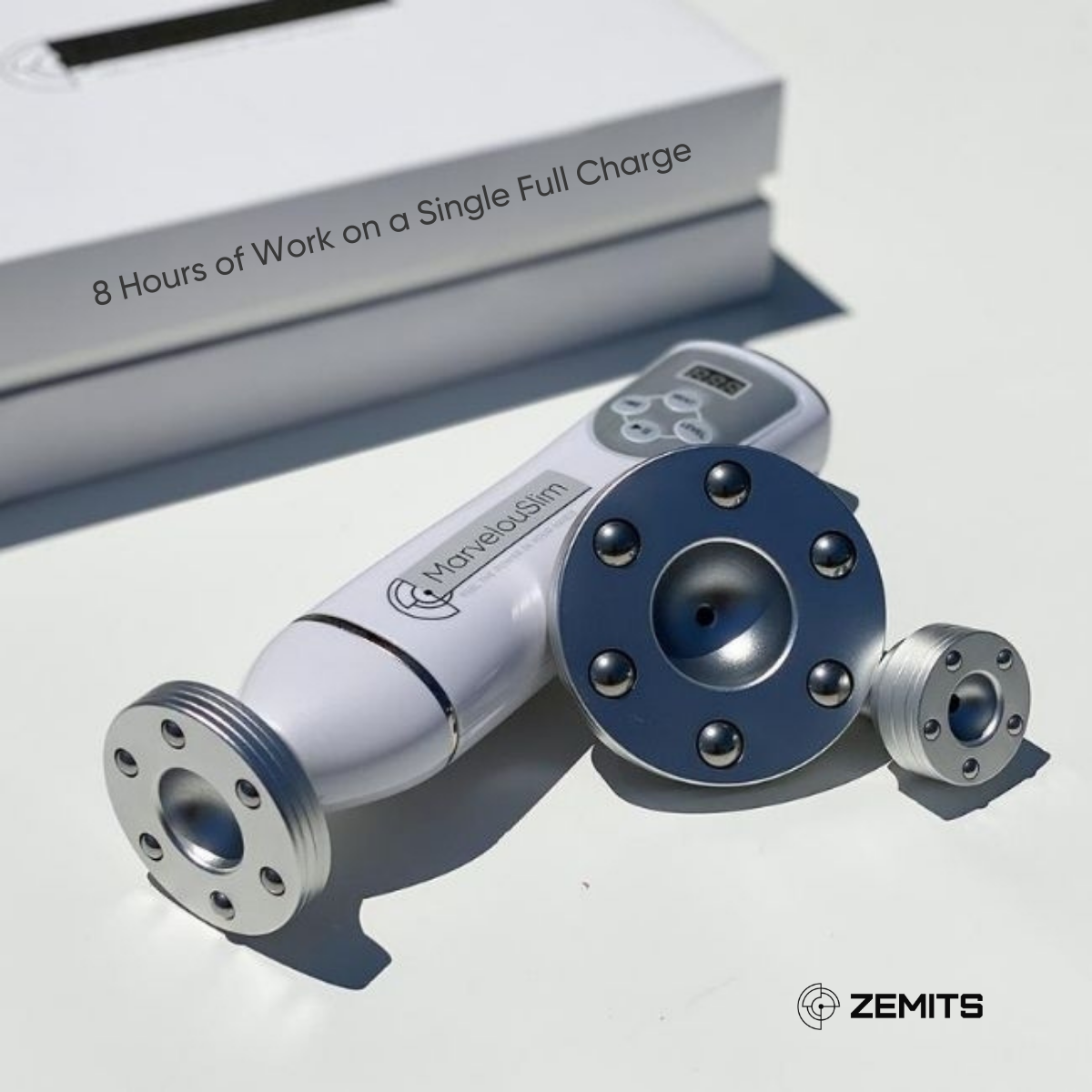 UNLIKE OTHER HANDHELD MASSAGERS THAT can run about 2 hours, MarvelouSlim can perform supreme treatments up to 8 hours from a single charge.
This gives you the freedom to perform your massage whenever you need it. 
PROUDLY DESIGNED IN CALIFORNIA
MarvelouSlim is professionally recommended and is widely used by massage therapists and estheticians.
MarvelouSlim delivers advanced multi-solution technology to target different concerns.
MarvelouSlim helps to:
Normalize blood and lymph circulation
Reduce muscle pain
Diminish signs of cellulite
Reduce the appearance of saggy skin
Improve the appearance of stretch marks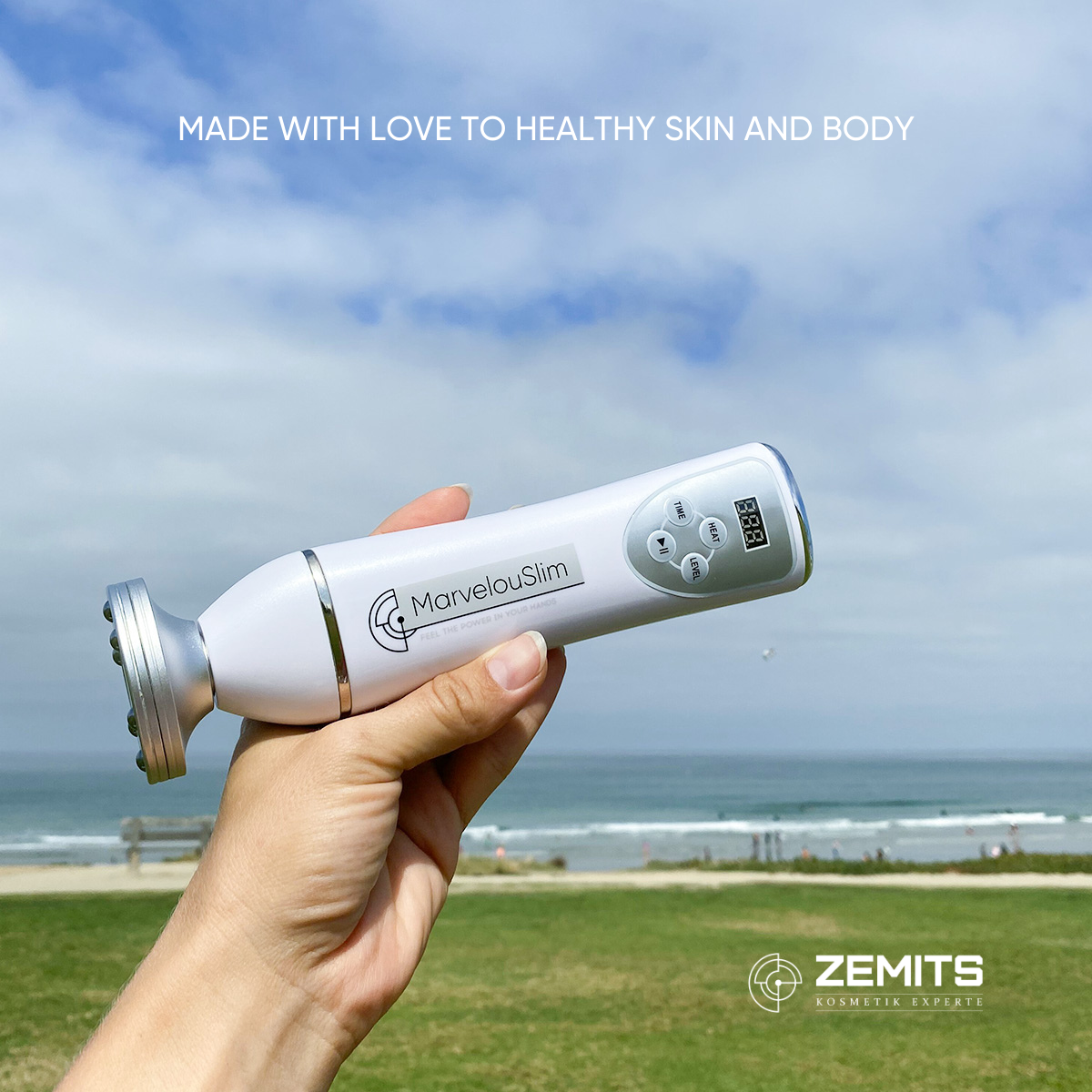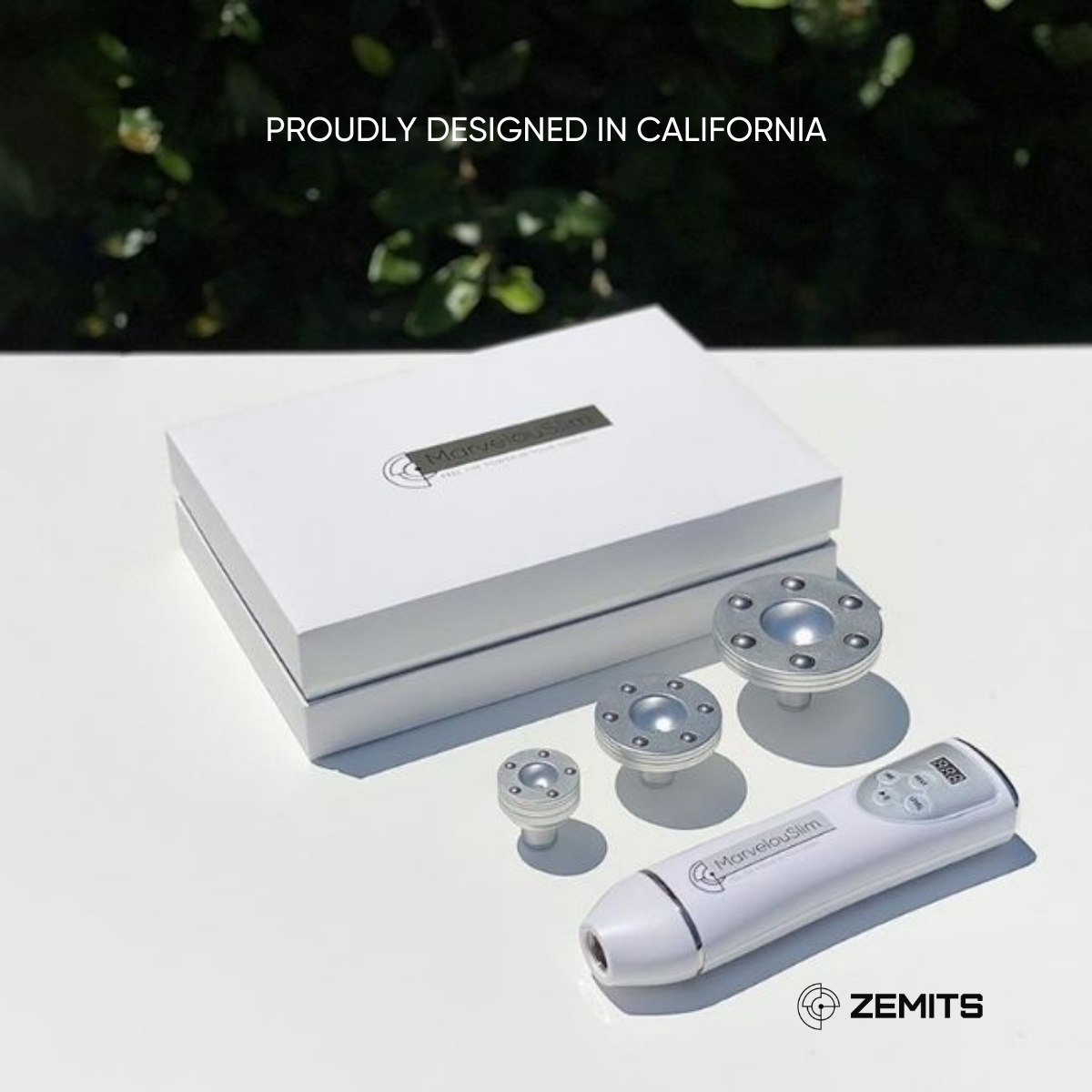 ZEMITS MARVELOUSLIM DESIGN
From the sturdy stainless steel interchangeable heads to the conveniently smart operation system, the delicately crafted Zemits MarvelouSlim is a game-changing handheld, powerful, and effective vacuum system for any treatment room.
This innovative and wireless system operates for up to 8 hours once fully charged.
Changing the roller massage head to a larger or smaller size is as easy as unscrewing the connection between the main unit and the stainless steel head, and replacing it with the desired size.
CONSUMABLES AND MAINTENANCE
Consumable Cost:
A great benefit of the Zemits MarvelouSlim is that you have complete control of your consumable cost. Since the system already has almost everything you need with three different head sizes, charging port, and replaceable filters, all you need additionally is massage oil. Consumable cost varies depending on whatever massage oil is used.
Maintenance:
The filter can be found inside of the roller massage head and simply needs to be changed once it is no longer white. Ensure that your handpiece is fully charged before using again.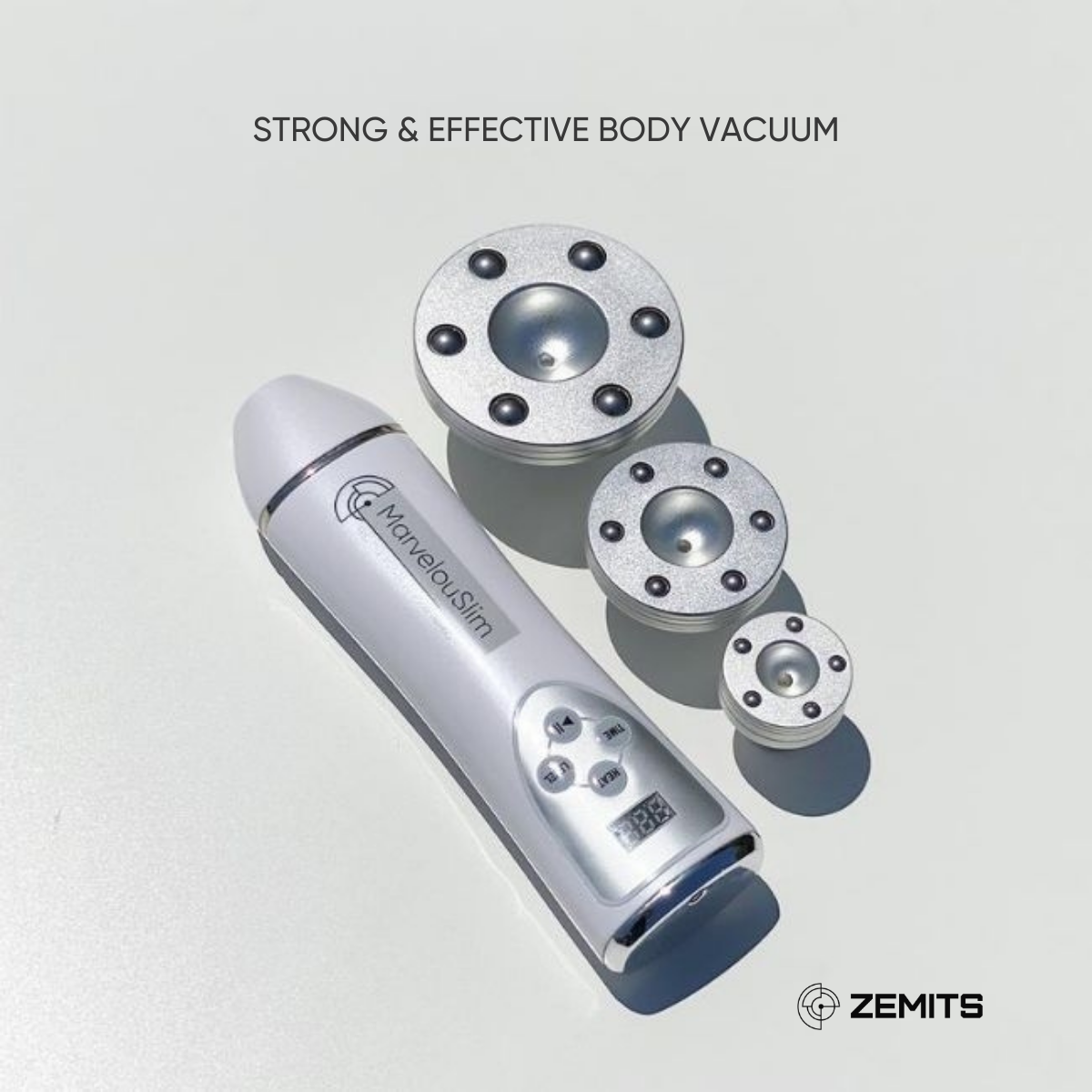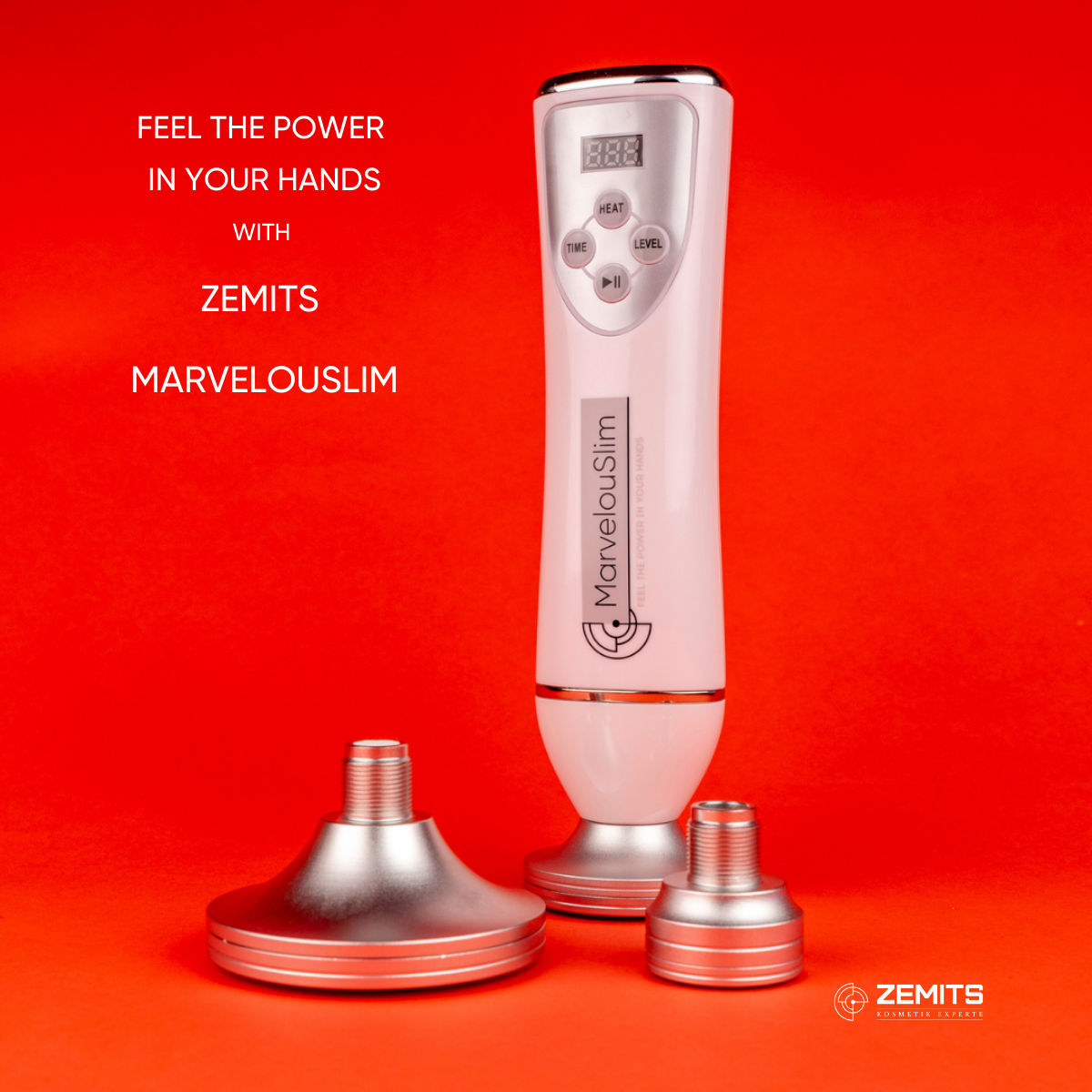 TECHNICAL SPECIFICATIONS
The output voltage: 9V
Product frequency: 50/60Hz
Product weight: 2 Lbs
Suction position: 3 levels
Input voltage: 100-240V
Product Features: Vacuum Massage
1 Year Warranty
Fast shipping
Guaranteed quality of aesthetic equipment
Service
Wide range of products
Zemits MarvelouSlim Vacuum Therapy Machine
59%
59%