Zemits NdPrime
Nd Yag Tattoo Removal Laser

Before & After
Dramatic results after recommended treatment plan
Permanent results leaving skin flawlessly smooth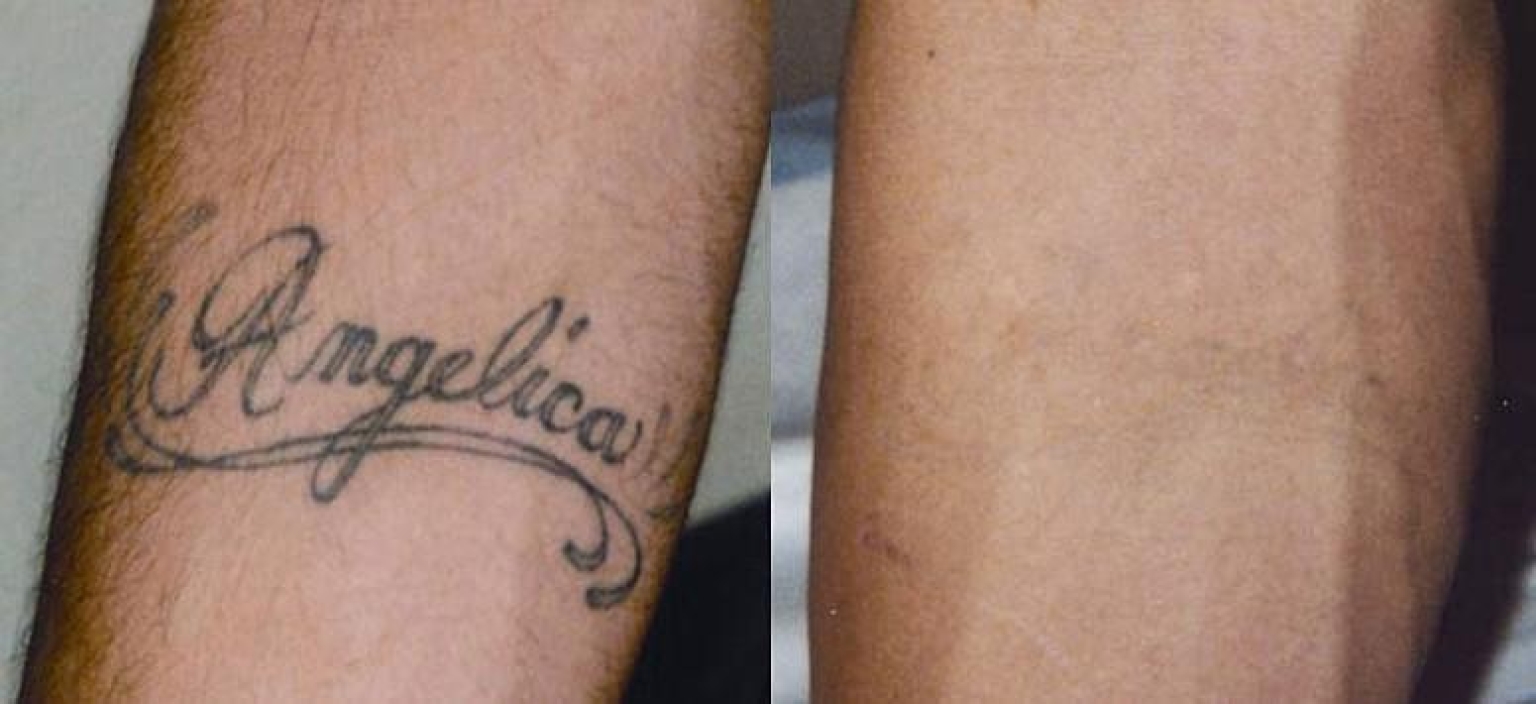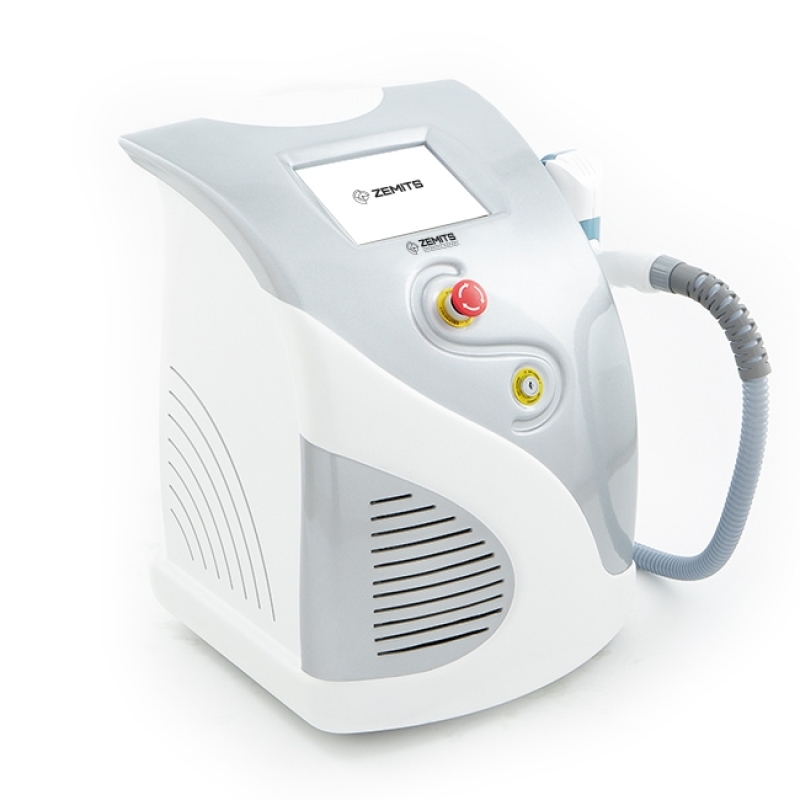 What is the Zemits NdPrime
The Zemits NdPrime is an aesthetic Nd Yag laser with replaceable applicators and various wavelengths for targeting a wide range of aesthetic skin problems.
Zemits NdPrime has the following available wavelengths:

The Q-switched 532 nm Nd:YAG laser can be used to remove red pigments, the 1064 nm Nd:YAG laser is used for removal of black and blue pigments.
Applications:
Tattoo Removal

Permanent Makeup Removal

Pigmented Lesions

Skin Rejuvenation
Benefits
Physician Benefits
The superior laser power allows the removal of targeted pigments effectively
The unique adjustable spot-size technology allows the convenience of treatment settings selection
Two applicators in a set for various treatment protocols
Adjustable articulated arm for extra operator's comfort
The versatility of high-demand treatments increases ROI
Safe and effective treatments even for sensitive skin areas

Patient Benefits
The variability of the treatments settings allows the customizing of protocols to make it ideal for each skin issue and Fitzpatrick type.
The treatments take a shorter time and bring more comfort with no downtime or recovery period.
The customized settings avoid side effects and enable maximum results
The adjustable short laser pulses leave surrounding tissues intact, that makes treatment virtually pain-free and speeds up the healing process.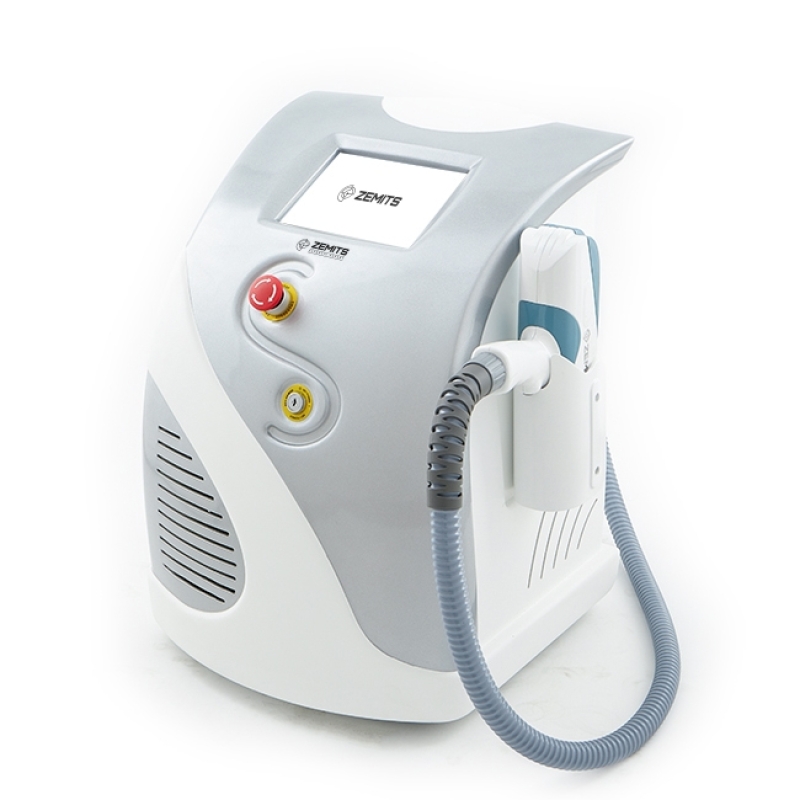 Watch the video with Zemits NdPrime

How Does it Work?
The Zemits NDPrime laser passes laser light into the skin where it microscopically blasts the pigment into smaller bits that are easily eliminated by the body naturally. The treatment itself only lasts between 10-15 minutes and mild irritation can typically be expected for 3-7 days depending on the depth of the pigment and how much is removed.
Who is a Candidate?
Most any skin tone excluding Fitzpatrick levels 5-6. If the client has sunburned skin, treatment should not begin until their skin has fully healed.
What are the Risks and Side Effects?
Risks and side effects differ from client to client and must be discussed in the initial consultation. Much like any invasive treatment, this laser treatment does carry risks but major side effects are very rare.
Recovery Time
The client can expect to feel little to no irritation on the treated area within 3-7 days..
Does it Hurt?
Mild pain can be expected, but most all clients opt for an anesthetic cream to be topically applied at least 30 minutes prior to the service.
Application
The Q-switched Nd:YAG produces energy in the following wavelengths for permanent makeup and tattoo removal: 1064 nm and 532 nm.
With this combination, the Zemits NdPrime can treat a wide range of permanent makeup and tattoo ink colors including black, brown, violet, blue, red, orange, green, and yellow. The Zemits ndPrime provides ideal wavelengths to eliminate nearly all permanent colors completely. This makes the Zemits NDPrime a staple laser for any tattoo removal or laser clinic.
How is the Hollywood Carbon Peel is performed?
An operator applies a light layer of a lotion to the skin, this lotion has a carbon base, so the skin will look as if you are wearing a mud mask. The treatment will begin by applying the laser energy to the skin. You will hear slight snapping sounds when the laser is fired and may feel a slight tingling or warmth. During each treatment, there will make multiple passes over the skin with the laser.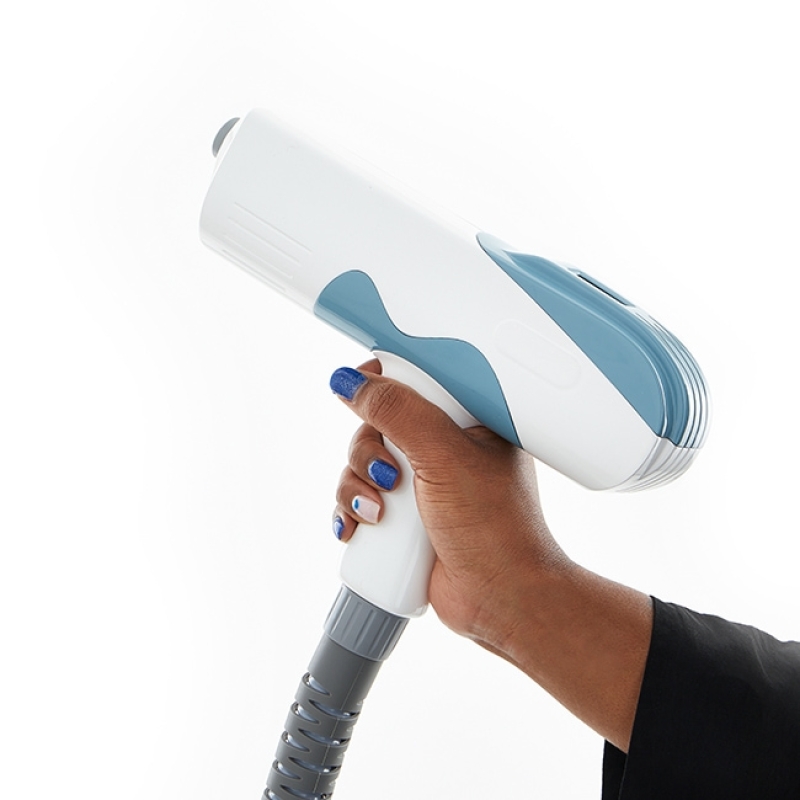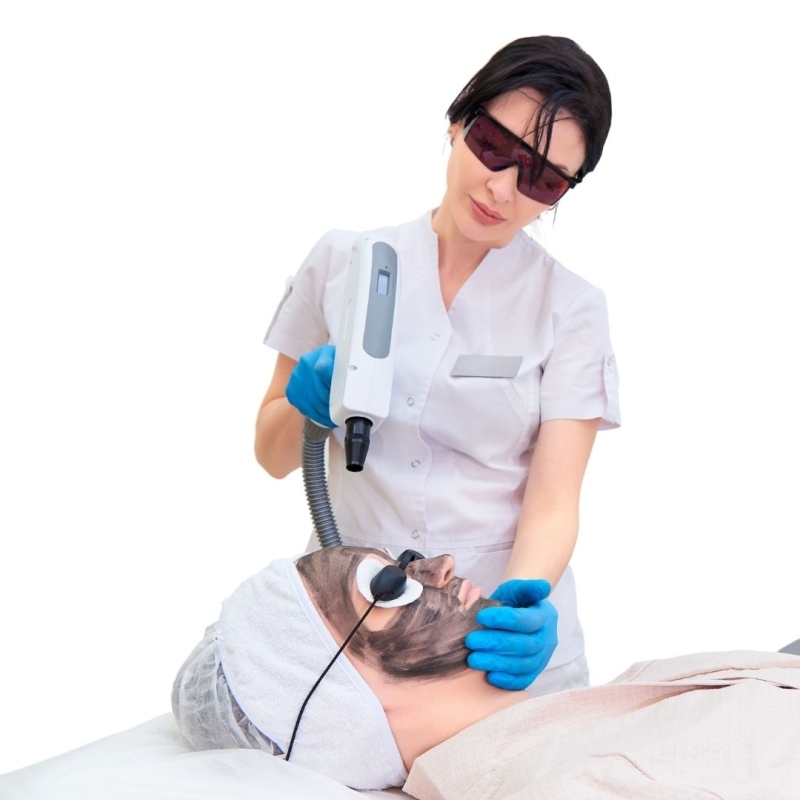 What Is A Hollywood Carbon Peel?
A Hollywood Carbon Peel is a widely recognized carbon laser treatment that is used for a wide range of skin problems Its most popular uses are for fine line and wrinkle reduction, skin tone and texture, refine pores, eliminate sun damage, and even out acne scarring.
This procedure is gentle and safe for almost all skin types as a way to rejuvenate and refresh the skin for a more youthful, radiant look with no downtime. Although this treatment works excellently after one procedure, it works best when combined in a series of treatments.
Benefits of a Hollywood Carbon Peel:
Improves skin tone and texture
Radiant, more youthful looking skin

Smoothes out skin texture

No downtime

Refines fine lines and wrinkles

Safe for almost all skin tones

Produces collagen


No pain or downtime
The Q-switched 532 nm Nd:YAG laser can be used to remove red pigments

the 1064 nm Nd:YAG laser is used for removal of black and blue pigments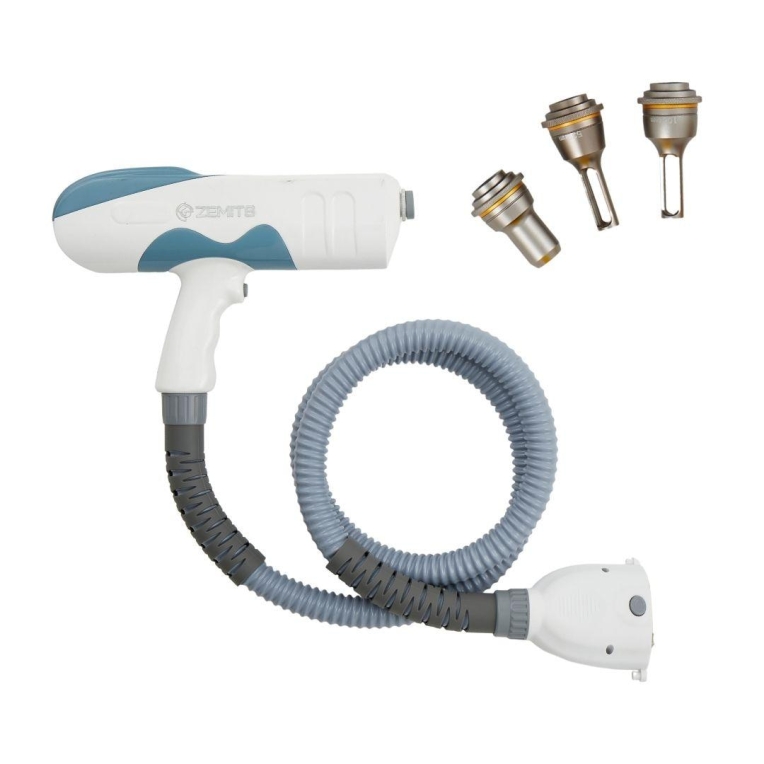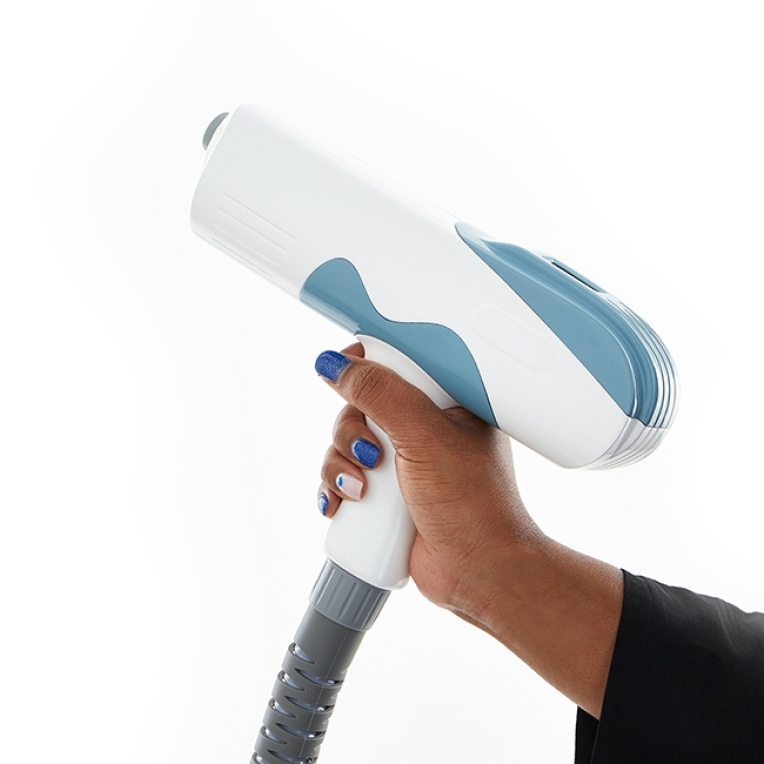 Advanced Training Program
The purpose of our Advance-Esthetic LLC Product Training is to certify the laser operator and their staff on the functional operation of the Zemits laser/IPL device.
It is the responsibility of the client (the laser operator/provider and/or their staff ) to take the proper education and licensing necessary to safely operate the Zemits laser/IPL device as per state regulations.
Advance-Esthetic LLC takes no responsibility for any damage caused or injuries sustained by the device to the practitioner, their clients and/or patients.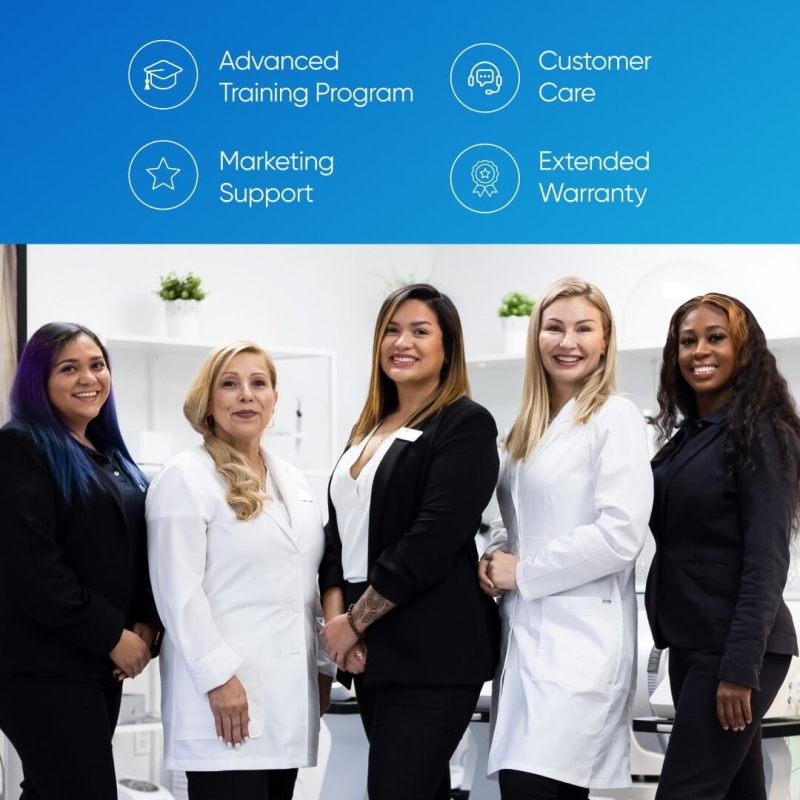 This esthetic device is intended for cosmetic use only. This esthetic device is not intended to be used to treat or diagnose any medical condition.
This esthetic device is intended to be used by estheticians and skincare providers. This esthetic device is not intended to be used by doctors or healthcare providers.
This esthetic device is not intended to be used in medical nor surgical purposes. This esthetic device does not affect the structure of deep skin tissues.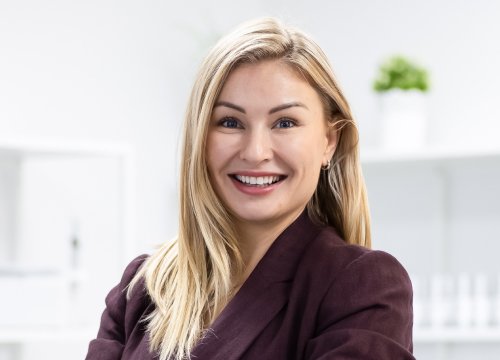 Financing Programs - More opportunities for your business
Interest-Free Financing and Flexible Payment Options. No credit, no problem!
Financing Programs

Learn More

Advanced Training Program
A-Esthetic offers the most advanced and comprehensive complimentary Advanced Online Training Course with every purchase of Zemits and Oomnex equipment..
Training Program

Learn More
Our clients Worldwide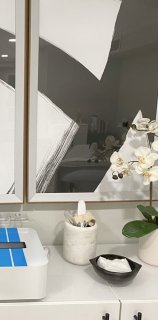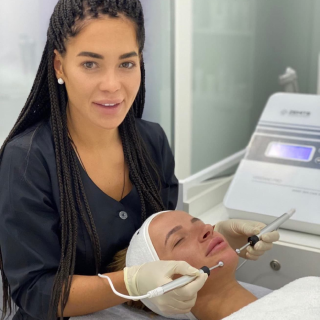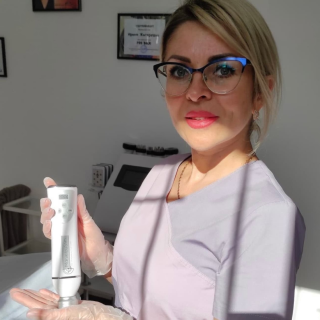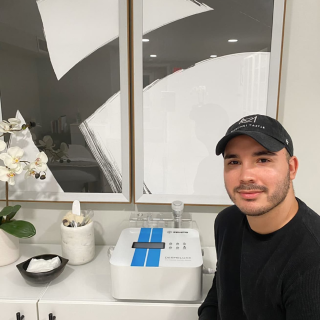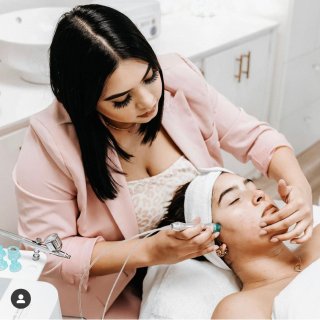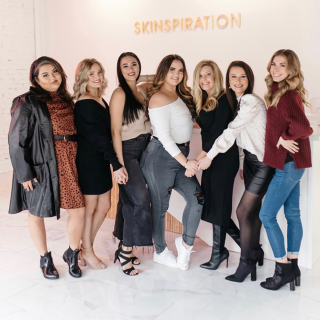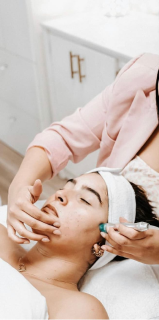 Advance-Esthetic is dedicated to providing you with the finest MedSpa Equipment to tailor a wide variety of your needs. Our mission is to support your MedSpa to boost your business with the highest quality products, outstanding customer service and a lifetime of client support.
Advance-Esthetic.us delivers to the following states: Alabama, Alaska, Arkansas, Arizona, California, Colorado, ...

Connecticut, Delaware, Florida, Georgia, Hawaii, Idaho, Illinois, Indiana, Iowa, Kansas, Kentucky, Louisiana, Maine, Maryland, Massachusetts, Michigan, Minnesota, Mississippi, Missouri, Montana, Nebraska, Nevada, New Hampshire, New Jersey, New Mexico, New York, North Carolina, North Dakota, Ohio, Oklahoma, Oregon, Pennsylvania, Rhode Island, South Carolina, South Dakota, Tennessee, Texas, Utah, Vermont, Virginia, Washington, West Virginia, Wisconsin, Wyoming
© 2021 DISCLAIMER: All information within the A-esthetic.us website and all other marketing materials are made only for informational and educational purposes. A-Esthetic products and equipment have not been tested or approved or any government entity for treatments of illnesses or diseases. Use at your own risk.
Advance-Esthetic does not accept any liability for inaccurate information on our website. It is the responsibility of the client to check the accuracy of all information provided and to confirm prior to and upon purchase of *qualifying Zemits equipment including but not limited to the conditional offer of marketing materials and other such offers for the defined brands. Zemits only. Marketing Materials are exclusively for Zemits branded machines only... Not applicable with Venus, Innocell, or other non Zemits branded equipment, ETC., Definitions: Qualified: Zemits Branded Equipment only