We speak English Hablamos Español Falamos portugues Мы говорим по-русски
7 marketing mistakes in SPA business
Get a check list of
7
marketing mistakes in SPA business
No Showroom Appointments During Pandemic
ZEMITS NeoLight LED Light Skin Rejuvenation System
40%
40%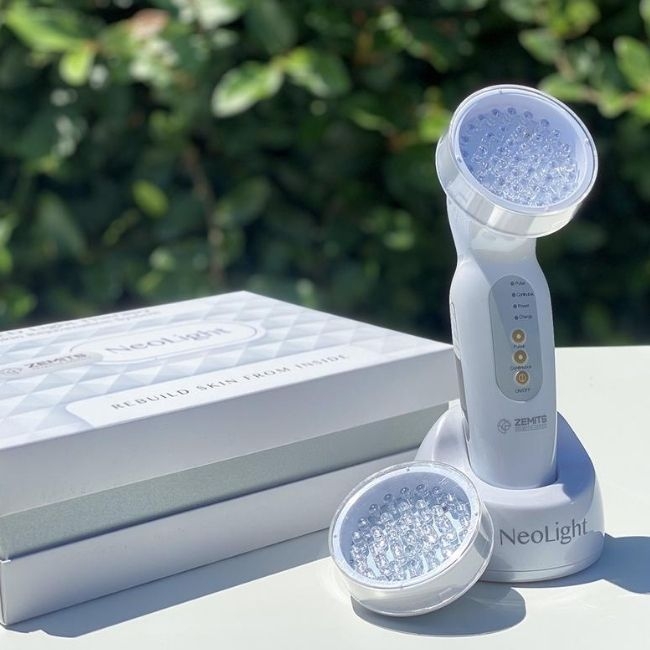 In addition to a basic user manual, we send you treatment protocols, recommendations to enhance your experience with our equipment! The licensed estheticians on site for one-on-one and video training. Blue light - 430 nm Red light - 640 nm
In addition to a basic user manual, we send you treatment protocols, recommendations to enhance your experience with our equipment!The licensed estheticians on site for one-on-one and video training.
Blue light - 430 nm
Red light - 640 nm
BENEFITS OF ZEMITS NEOLIGHT:
Very easy to use and comfortable
Portable size
Comfortable base to keep your beauty device
Comfortable silicone protective goggles with adjustable strap
Two available LED modes: Red & Blue
Sensitive heads: light is activated only in contact with skin
Safe to use no direct contact with eyes
1-Year Warranty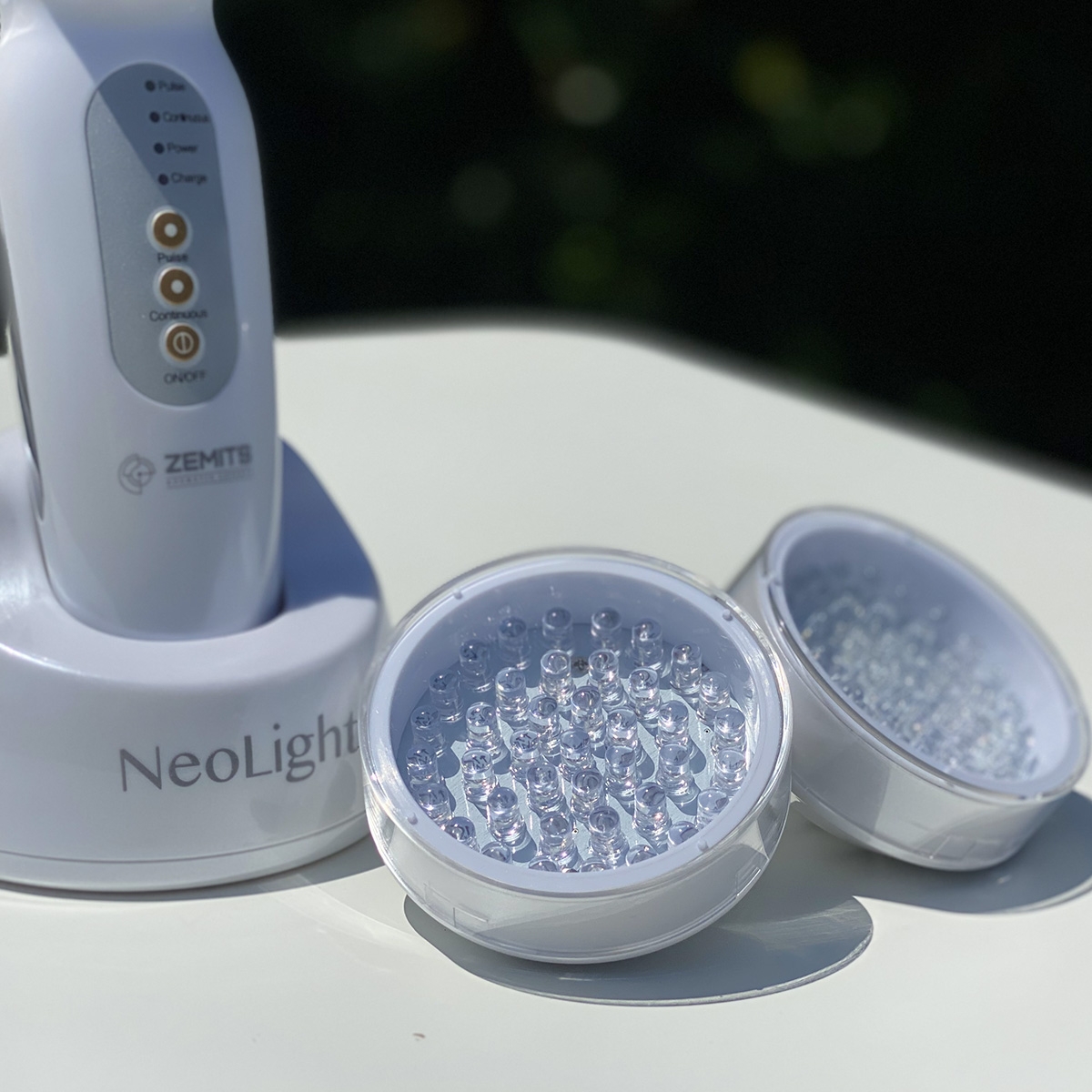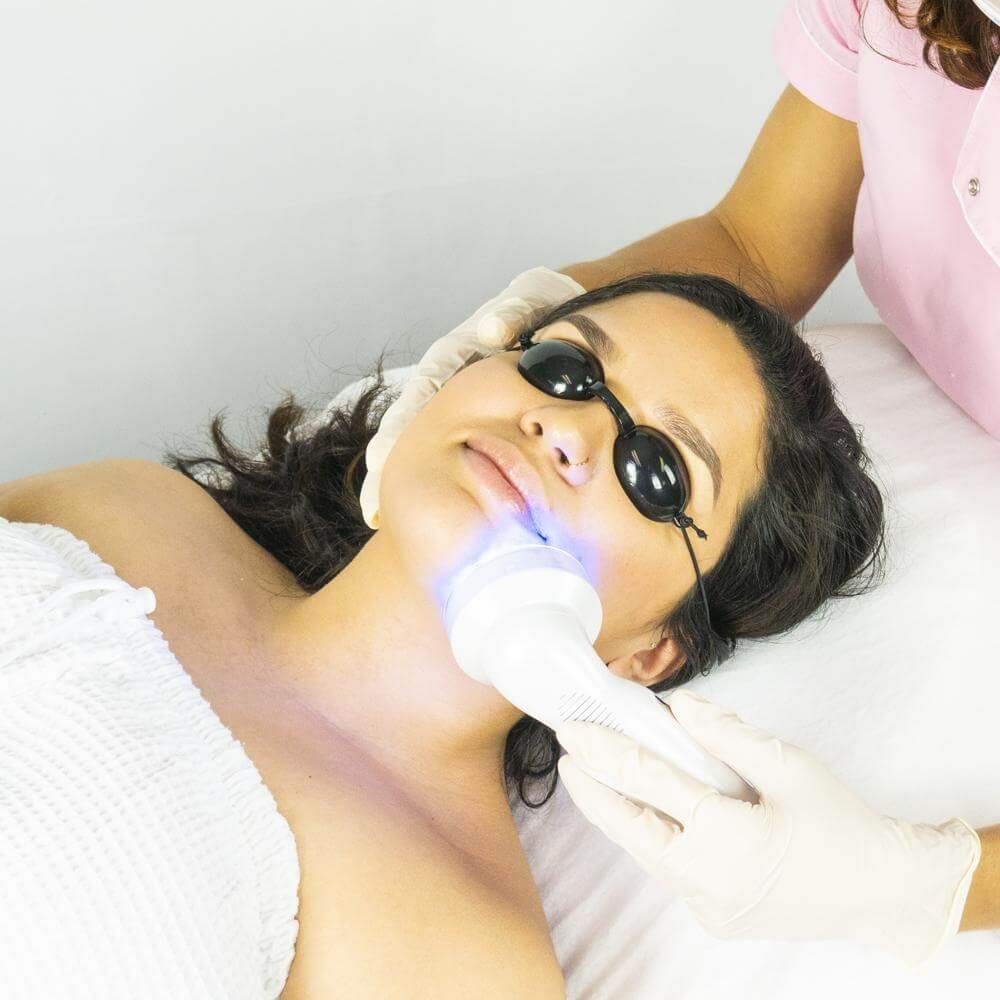 BLUE LIGHT
Blue LED light kills acne bacteria when they're hit with a certain wavelength light. If you have acne, always talk to your doctor about it. For example, what type of acne you have. If it's inflammatory acne you might benefit from blue light skin treatment.
The light energy also stimulates tighten pores and reduces oiliness of the skin which process leads to a less 'oily' substance. Altogether it has a rejuvenation effect on the skin.
RED LIGHT
Red light improves blood flow to the skin tissues and therefore the transportation of oxygen and nutrients to the cells, while the extra collagen and elastin will smooth and plump-out the skin. This can slow and reduce the effects of aging on the skin, giving a more youthful appearance.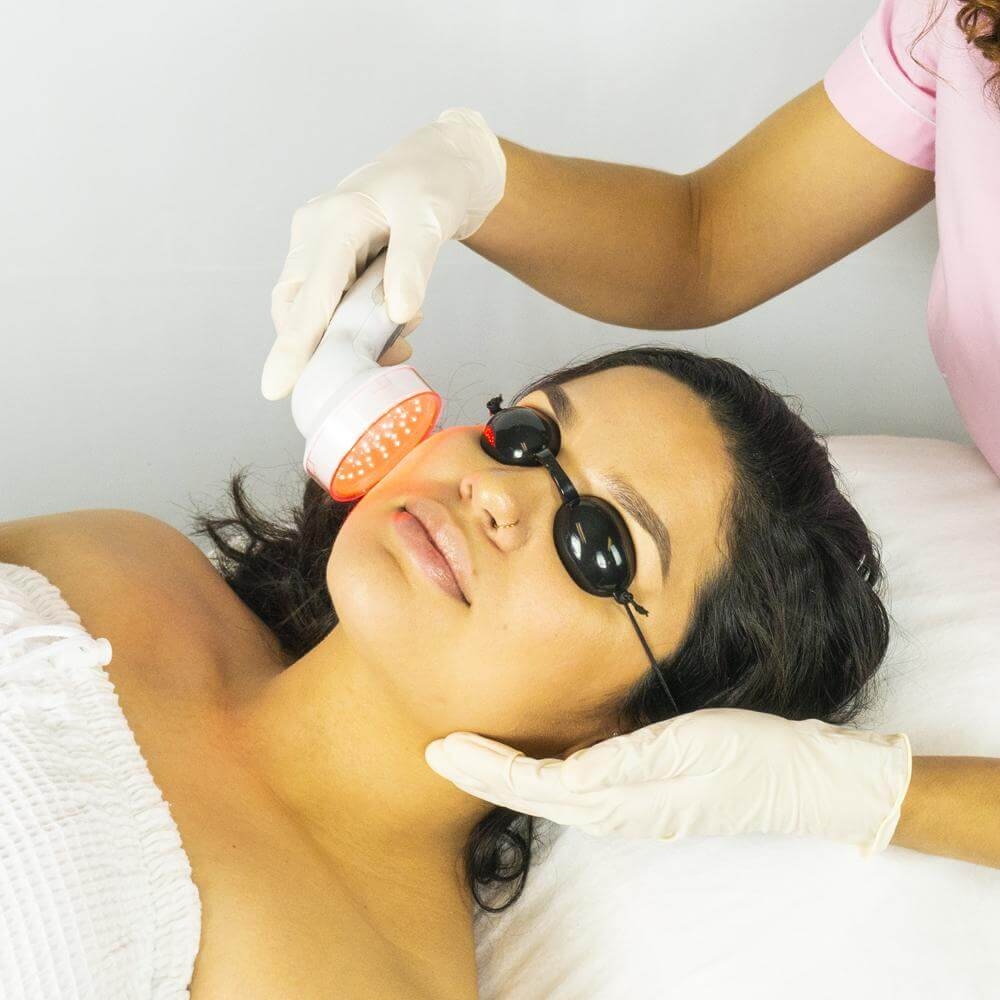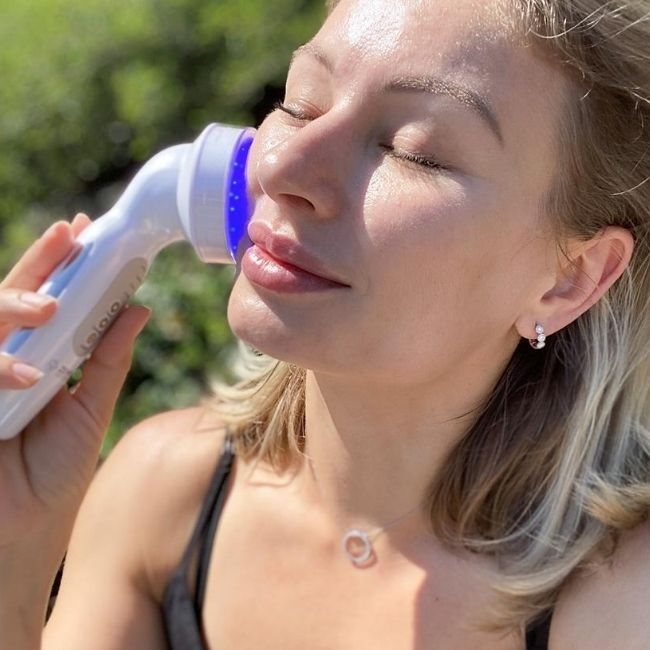 TREATMENT RESULTS:
Reduce skin redness
Improve healing in wounds and lesions
Activate the skin homing immune system
Rejuvenate skin
Provide photo-aging reversal and anti-inflammatory benefits
Promote collagen production
Reduce the appearance of scarring
Painless and has no down-time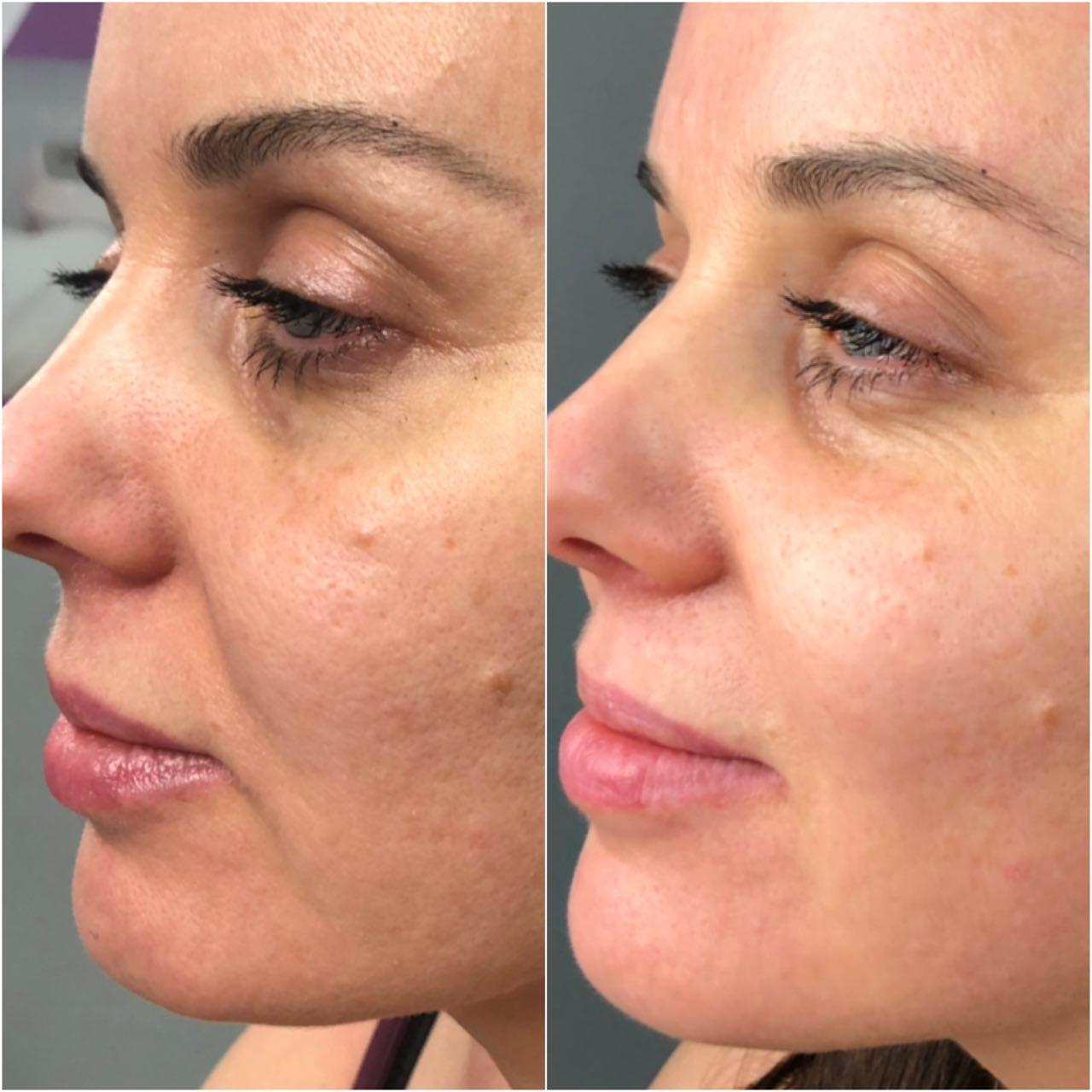 TECHNICAL SPECIFICATIONS
Red light: 640 nm
Blue light: 430 nm
Two available LED modes: Red & Blue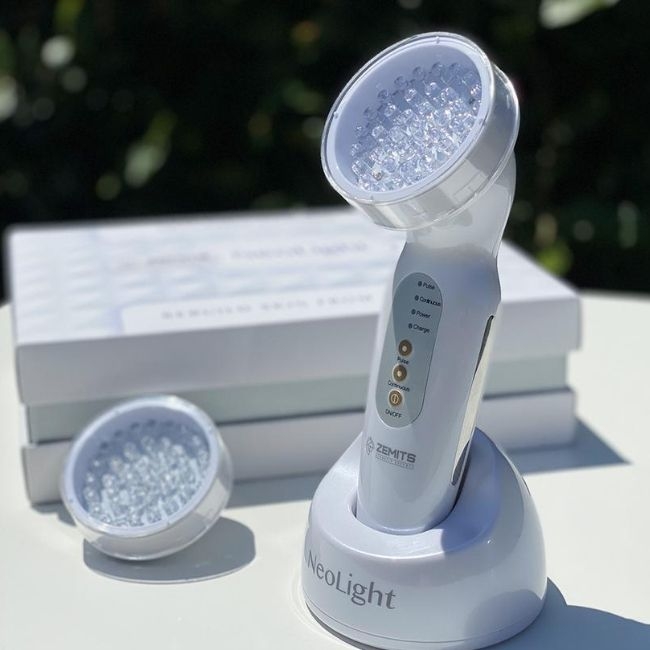 Fast shipping
Guaranteed quality of aesthetic equipment
Service
Wide range of products
ZEMITS NeoLight LED Light Skin Rejuvenation System
40%
40%
All products at www.advance-esthetic.us website are intended for cosmetic use.

All products at www.advance-esthetic.us website are not intended to treat or diagnose any medical conditions.