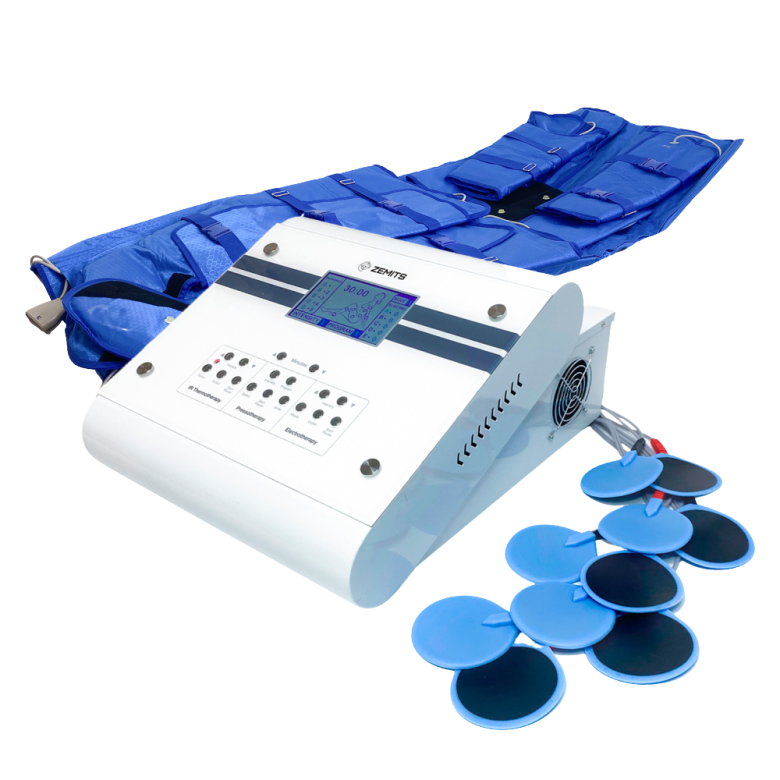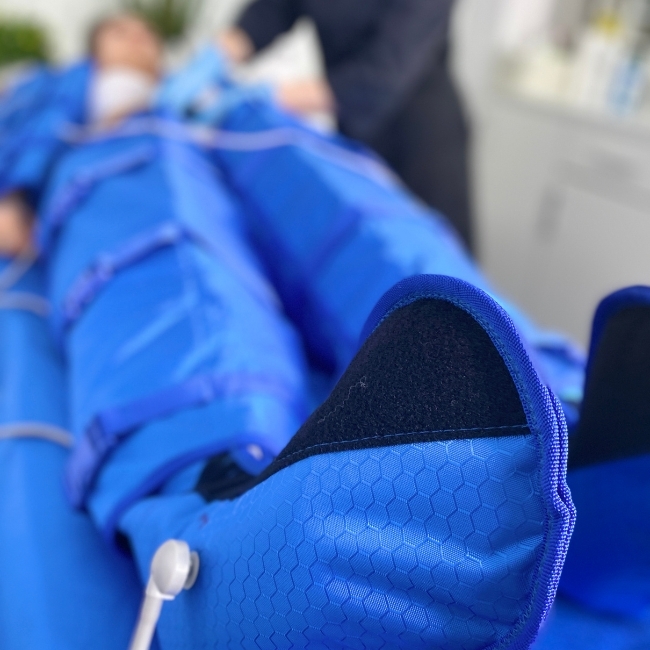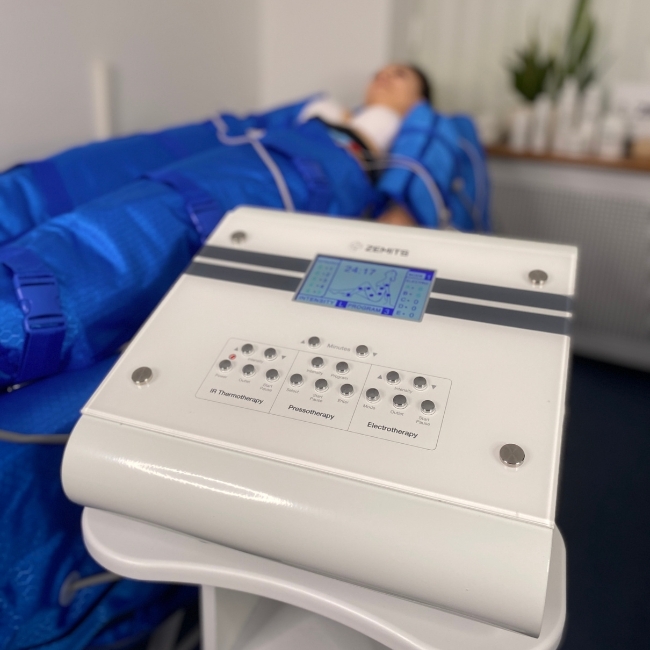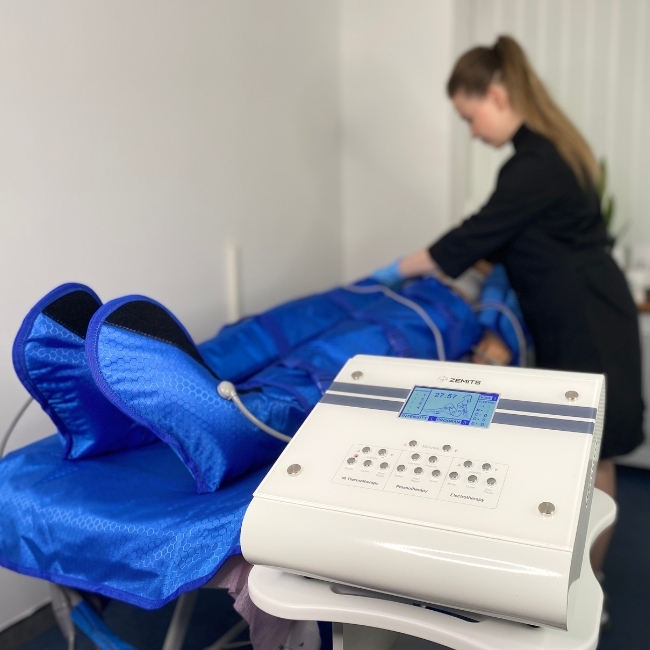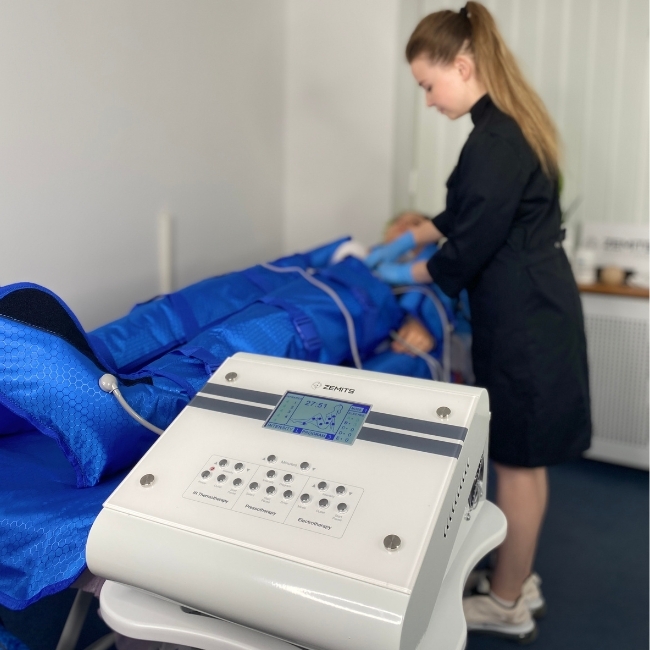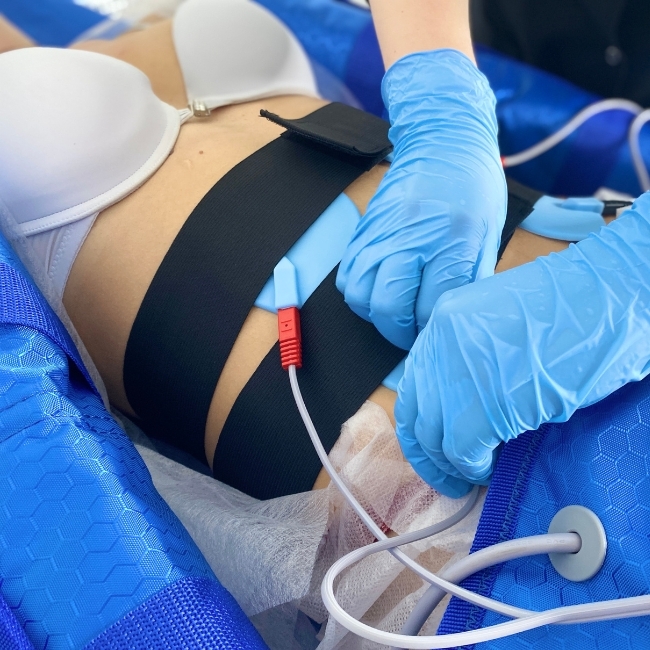 Zemits PressMio 3-in-1
PressoTherapy EMS IR Body Contouring System
Before and After Clinical Results

Results may vary
2 actions in 1 treatment for maximum weight loss and body strengthening results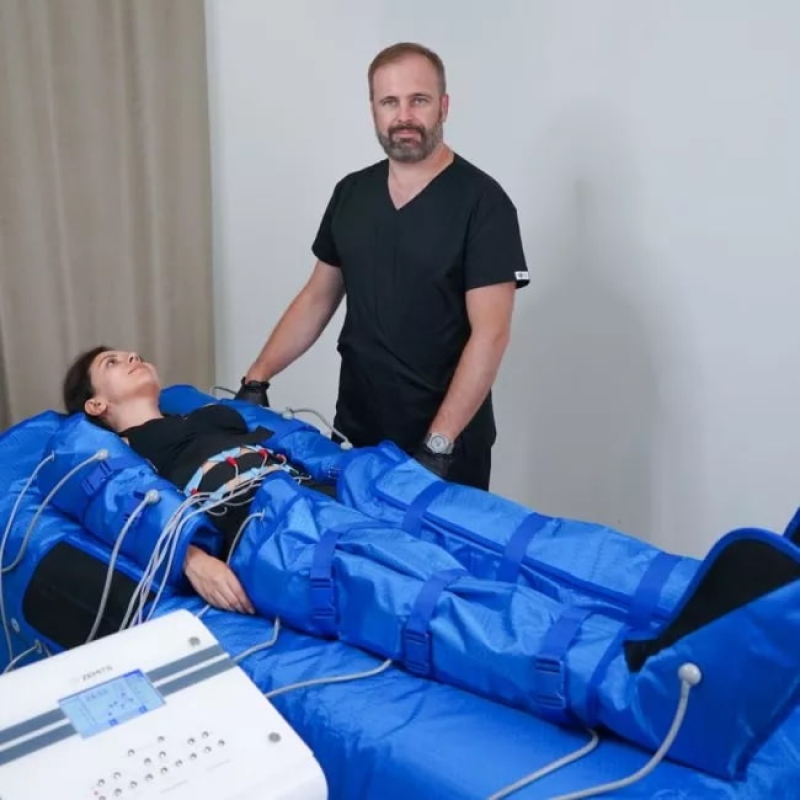 Benefits
Wide range of programs: The manual settings program allows you to work out any necessary zone separately. Easy control of the device using the LCD screen will be mastered even by a beginner.

Competitiveness: 3 actions in 1 procedure improves results: muscle relaxation, fight against cellulite, improvement of sagging skin, reduction of puffiness, improvement of blood vessels, skin firming. Combining all 3 techniques, you will stand out from competitors who offer, for example, only pressotherapy.
Efficiency The first visible results are noticeable after just a few treatments, which your clients will love. The full course of procedures varies within 10-15 sessions. Another benefit of the pressotherapy procedure is the possibility to carry out in parallel procedures for rejuvenation and cleansing of the skin of the face.
2-in-1 System for Holistic Body Remodeling
Pressotherapy for Lymphatic Drainage

EMS for Muscle Toning
InfraRed Body Treatment to speed up Cell Metabolism
Watch the video with Zemits Pressmio
Pressotherapy
Lymphatic drainage is a well-established & clinically-proven therapeutic method which brings immediate and visible results.
Zemits PressMio works using the principle of pneumatic pressotherapy. This specially designed compression suit with multiple overlapping chambers provides a gentle massage that encourages the natural circulation of lymph fluid through the body.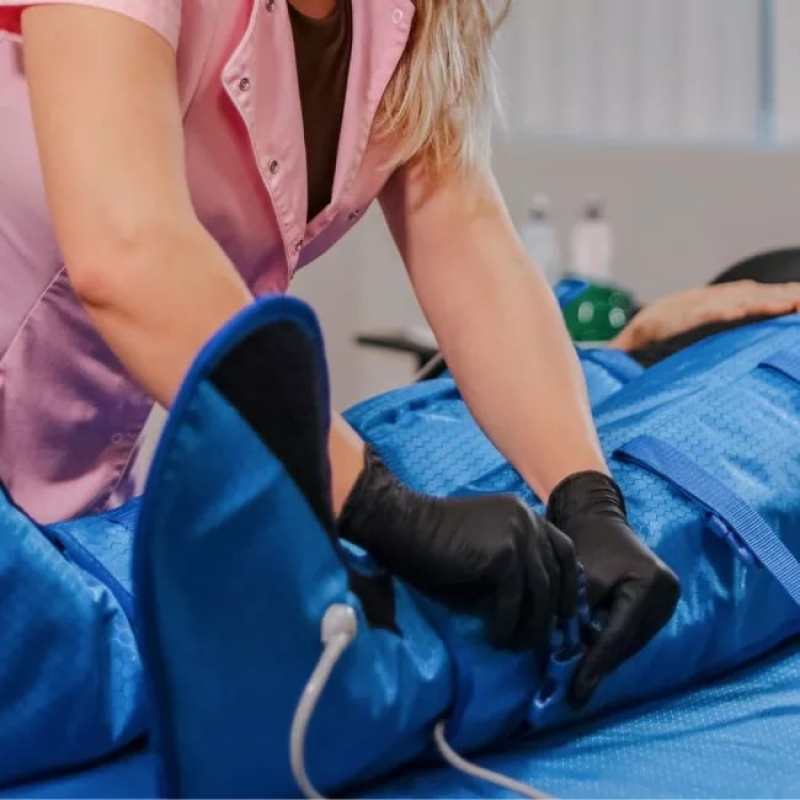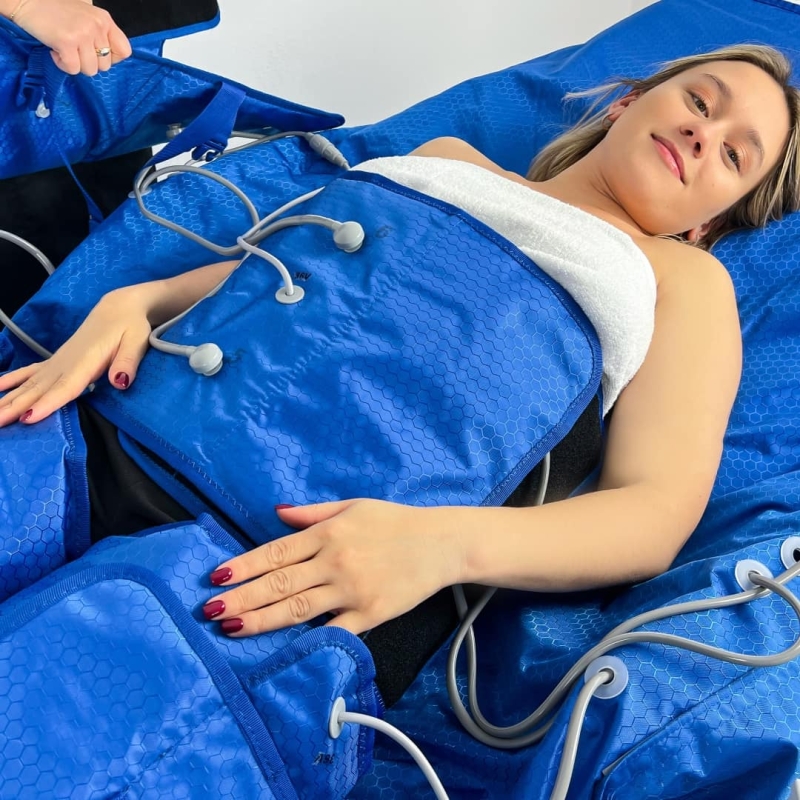 Hands-Free Holistic Treatment with Amazing Results!
Pressotherapy Treatment or Dynamic Air Compression is a proven technology that positively affects the entire body with instant results. This treatment is versatile and works great when paired with other body sculpting techniques.
Pressotherpay is a 100% effective lymphatic drainage treatment after more aggressive body contouring technologies such as cavitation, lipo-laser, or cryolipolysis.
After a cavitation or cryolipolysis treatment is done, it is necessary to follow up with a lymphatic drainage massage to support the removal of fluids and toxins from the treated body areas. Pressotherapy after cavitation or lipo-laser helps to induce the collapsed fat cells to be expelled into the lymphatic system. Compression therapy also helps to release oedema with unwanted toxic substances that remain post treatment.
Spas, wellness hotels and beauty centres
Anticellulite treatment
Post Op Lymphatic Drainage
Holistic Systematic Body Massage
Rehabilitation and sports medicine
Lymphology and rheumatology clinics

Ideal Treatment Candidates:
Postliposuction care (cavitation/ laser lipo/ cryo slimming)
Lymphoedema
Cellulite
Heavy-leg syndrome
Post-surgical obstruction of lymph vessels
Venous insufficiency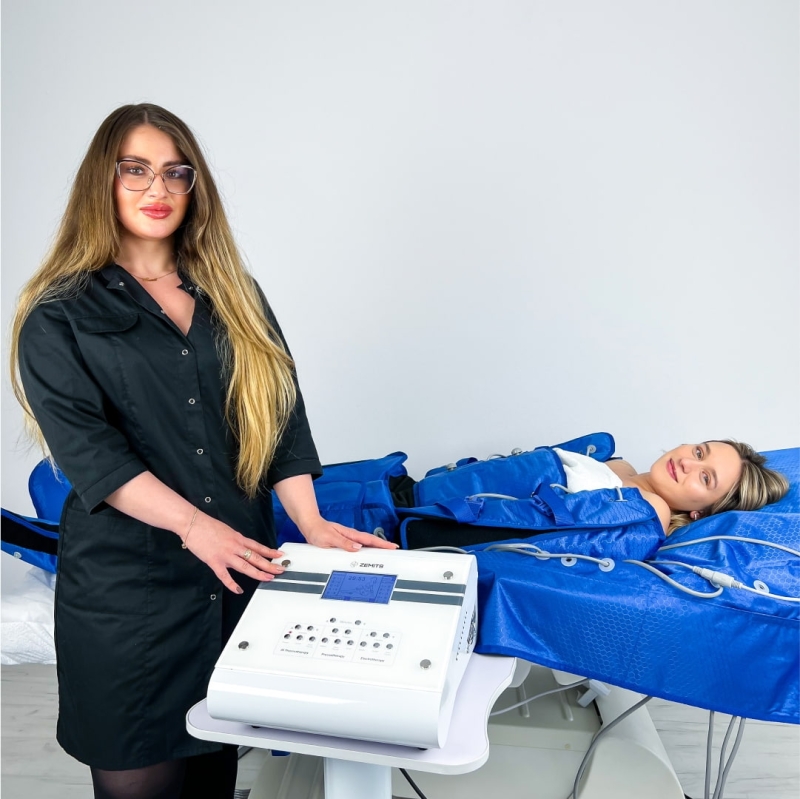 EMS
Zemits PressMio performs the following treatments:
Body Slimming
Weight Loss

Muscle Training

Body remodeling and shaping


Buttocks firming and shaping
Zemits PressMio operates by using electric muscle stimulation to send electric pulses through the skin in order to create muscle contractions and improve blood circulation. Ultimately, the treatment allows for intensive muscle contractions to build and strengthen muscles in a safe and extremely effective way. By combining this treatment with regular exercise to tone muscles, results will be even greater and long-lasting!
EMS - How Does it Work?
EMS or Electric Muscle Stimulation uses steady impulses to stimulate the contraction of muscles. Usually, this treatment is done over a period of time to provide the most effective treatment results. Using this therapy over a period of time to strengthen and stimulate the muscle includes several benefits outside of simply growing the muscle.
Zemits PressMio can provide a few thousand muscle contractions within just a 30-minute treatment window, so clients will very likely experience typical muscle soreness post treatment. Imagine doing a few thousand reps at the gym in just 30 minutes!
What are the benefits?
Increases muscle strength and density
Helps to decrease the volume of local fat deposits
Increases skin elasticity and improves its tone
Improves lymphatic flow
Increases blood circulation
Helps with detoxification
Speeds up muscle recovery
Helps to tone sagging skin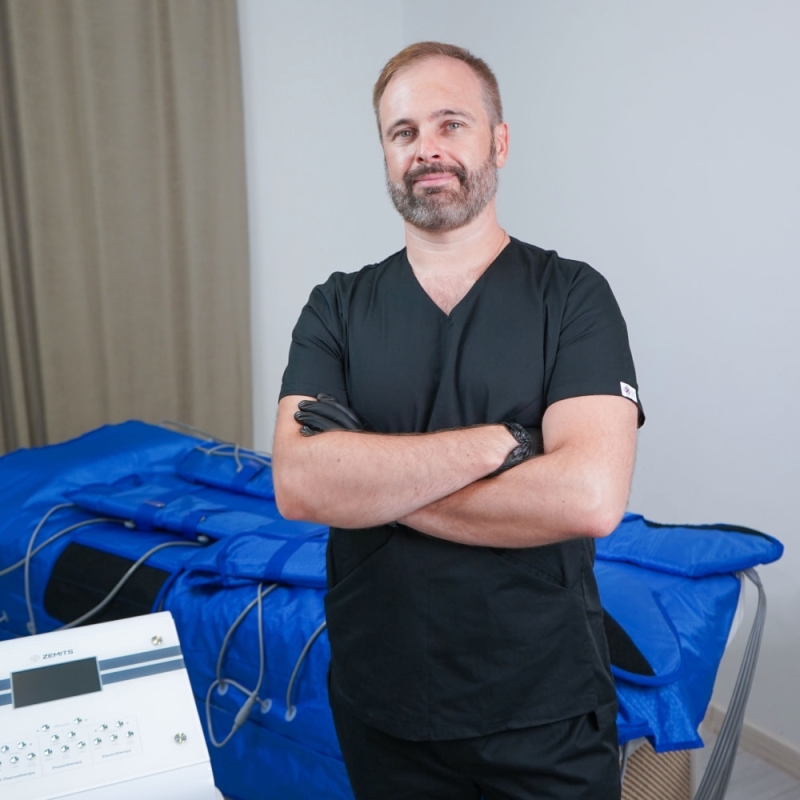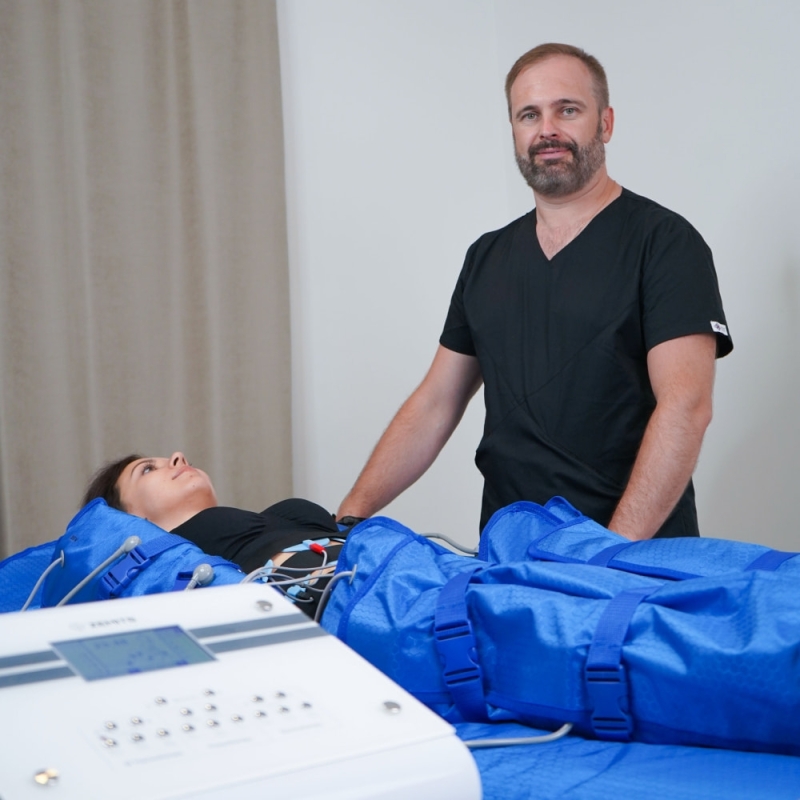 Infrared Therapy
Zemits PressMio is a unique system that has built-in infrared heating elements inside of the compression suit.
Near infrared light heats and contracts collagen fibers within the skin to stimulate the formation of new collagen.
Infrared heating energy helps to stimulate the body's own regenerative metabolism at a cellular level.
By stimulating the body's tissues to convert infrared energy into cellular energy (ATP), a synergetic Zemits PressMio treatment provides energy that cells can use to accelerate the production of collagen and elastin. This increases cellular permeability, which allows for increased cellular nutrient intake. This infrared stimulation will also result in more effective removal of excess fluid and waste products from the cells, while increasing blood flow to the skin and producing macrophage cells for removing excess pigment, toxins, and even scar tissue.
An Incredible Synergy of 3 Treatments: Pressotherapy, EMS Muscle Toning and IR Heating
This ultimate combination of treatments increases metabolism in adipose tissue, stimulating lymphatic drainage and visibly smoothing the texture of the skin.
The PressMio treatment helps to increase metabolism within subcutaneous tissue, improving the appearance of cellulite.
The PressMio combines the high energy of Infrared therapy with EMS and compression lymphatic drainage for incredible results as a stand-alone treatment or post lipolysis procedure.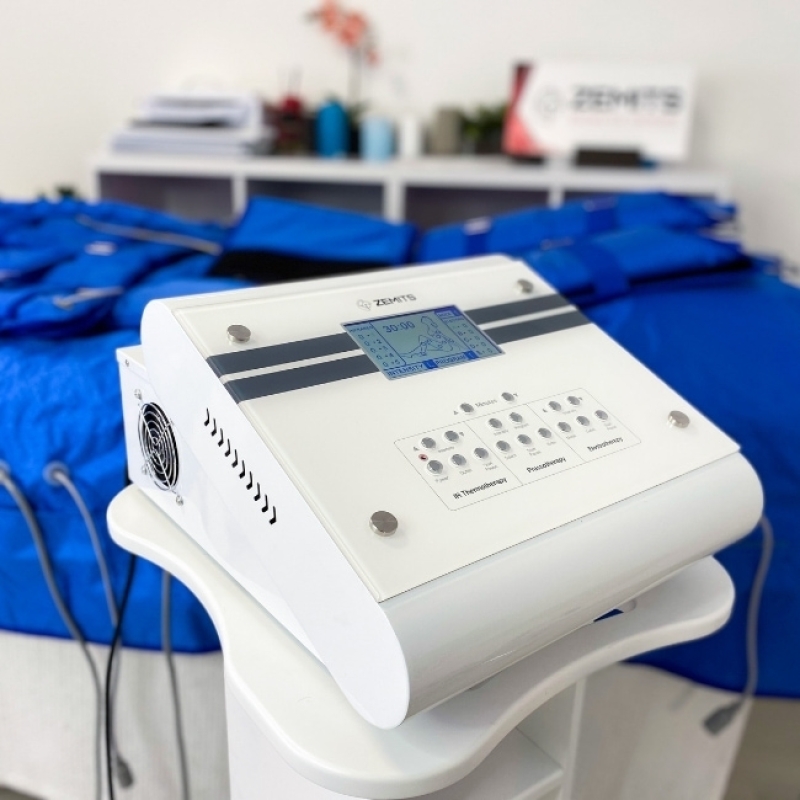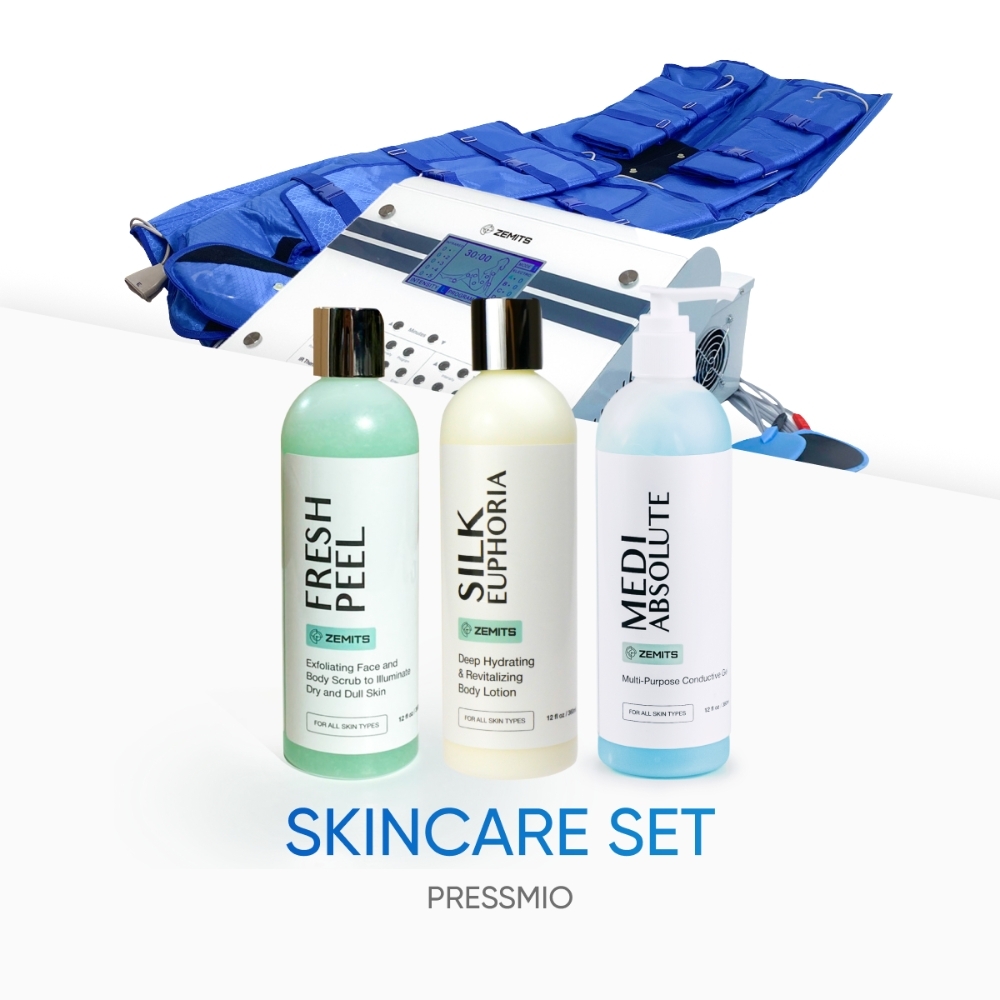 Maximize the results of treatments with Zemits Skincare
Experience the Zemits Advantage for Your Spa Business:
At Zemits, we understand that success in the spa industry requires more than just a high-quality device. That's why we offer a comprehensive treatment solution, providing everything you need to start enhancing your business immediately.
With every Zemits device purchase, we include a corresponding to your device complimentary set of premium skincare products, allowing you to offer exceptional services to your clients right away. We are committed to your success and believe in empowering you with the knowledge and skills to maximize treatment results.
To support you in achieving the best outcomes, we provide thorough training and detailed treatment protocols, ensuring you have the confidence and expertise to deliver outstanding services.
How Much to Charge per Session
Zemits Pressotherapy is a compression system that effectively stimulates blood and lymphatic flow, while simultaneously reducing the excess bodily fluids.
Pressotherapy is performed in a series of 4-10 sessions, 30-45 minutes duration, 1-2 times per week.
Pressotherapy will range in price depending on where your spa is located and how long the appointment lasts. Generally, it will cost anywhere from $50 to $150 for a 30-minute session.
Clients can usually see the positive effects of the treatment after a single session: reduction of circumflexes due to enhanced lymphatic circulation, smoother skin and overall well being.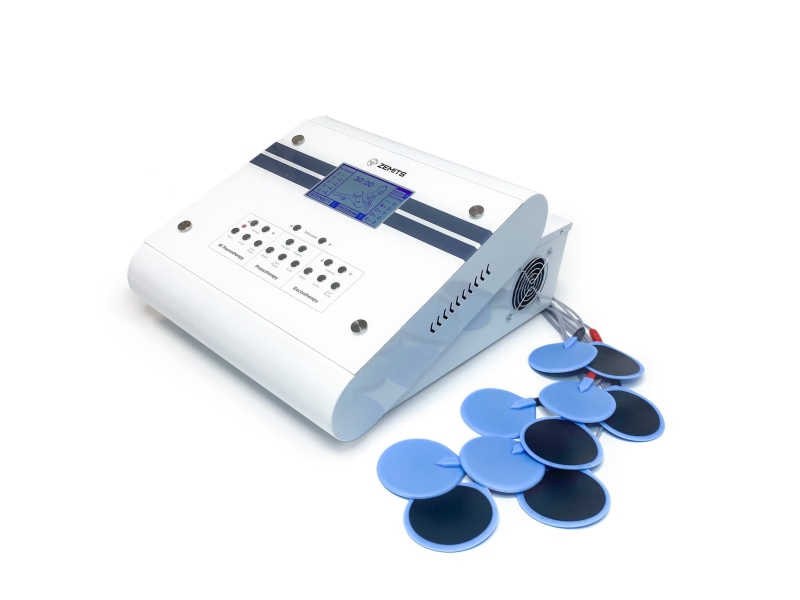 Zemits PressMio Accessories
The velcro-secured suit perfectly fits all body types due to the large coverage area of the velcro.
A selection of three sizes (S, M and L) is available.
The unisize presso pants have been designed to change size fast and easily.
Advanced Training Program
A-Esthetic's certified educators have 30+ years of experience.
With our combined experience, we have created the most complete and advanced online training course.
You will have completely FREE access to the customized online training course and Q&A session with our educators.
We will provide you with the Certificate of Completion after you successfully complete your training course.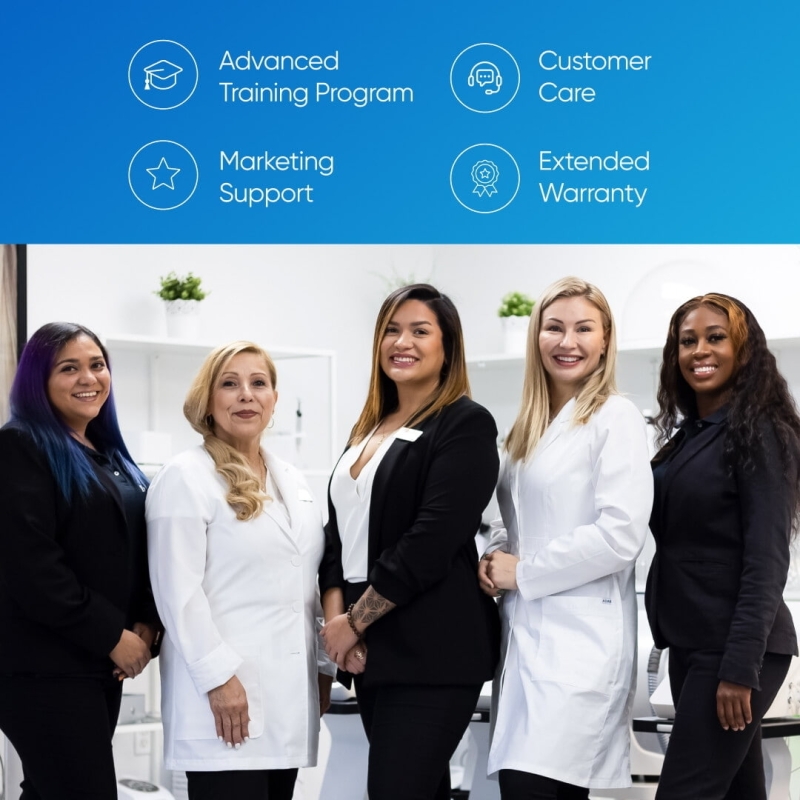 This esthetic device is intended for cosmetic use only. This esthetic device is not intended to be used to treat or diagnose any medical condition.
This esthetic device is intended to be used by estheticians and skincare providers. This esthetic device is not intended to be used by doctors or healthcare providers.
This esthetic device is not intended to be used in medical nor surgical purposes. This esthetic device does not affect the structure of deep skin tissues.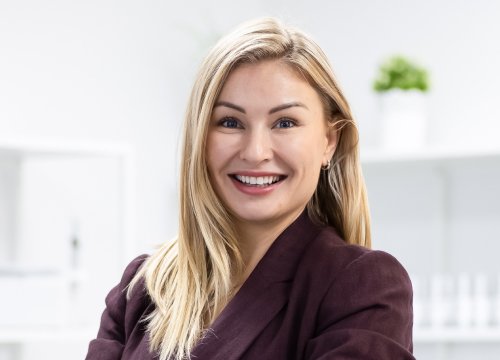 Financing Programs - More opportunities for your business
Interest-Free Financing and Flexible Payment Options. No credit, no problem!
Financing Programs

Learn More

Advanced Training Program
A-Esthetic offers the most advanced and comprehensive complimentary Advanced Online Training Course with every purchase of Zemits and Oomnex equipment..
Training Program

Learn More
Our clients Worldwide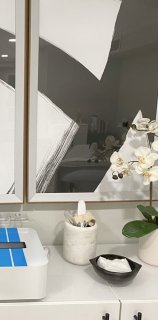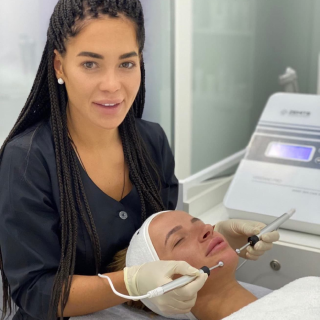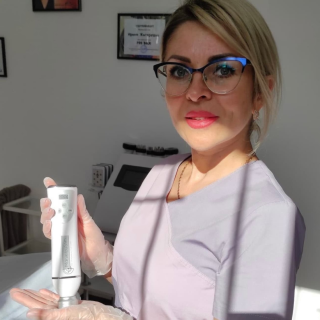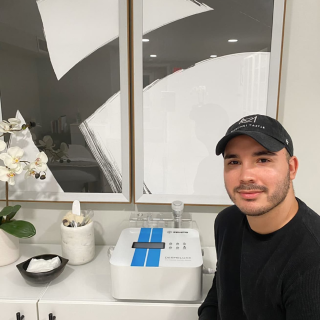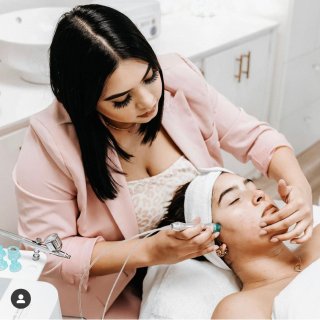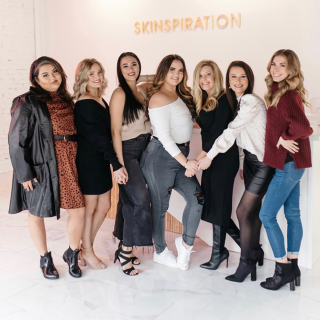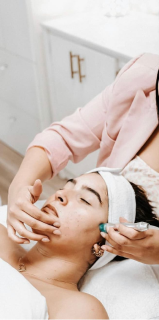 Advance-Esthetic is dedicated to providing you with the finest MedSpa Equipment to tailor a wide variety of your needs. Our mission is to support your MedSpa to boost your business with the highest quality products, outstanding customer service and a lifetime of client support.
Advance-Esthetic.us delivers to the following states: Alabama, Alaska, Arkansas, Arizona, California, Colorado, ...

Connecticut, Delaware, Florida, Georgia, Hawaii, Idaho, Illinois, Indiana, Iowa, Kansas, Kentucky, Louisiana, Maine, Maryland, Massachusetts, Michigan, Minnesota, Mississippi, Missouri, Montana, Nebraska, Nevada, New Hampshire, New Jersey, New Mexico, New York, North Carolina, North Dakota, Ohio, Oklahoma, Oregon, Pennsylvania, Rhode Island, South Carolina, South Dakota, Tennessee, Texas, Utah, Vermont, Virginia, Washington, West Virginia, Wisconsin, Wyoming
© 2021 DISCLAIMER: All information within the A-esthetic.us website and all other marketing materials are made only for informational and educational purposes. A-Esthetic products and equipment have not been tested or approved or any government entity for treatments of illnesses or diseases. Use at your own risk.
Advance-Esthetic does not accept any liability for inaccurate information on our website. It is the responsibility of the client to check the accuracy of all information provided and to confirm prior to and upon purchase of *qualifying Zemits equipment including but not limited to the conditional offer of marketing materials and other such offers for the defined brands. Zemits only. Marketing Materials are exclusively for Zemits branded machines only... Not applicable with Venus, Innocell, or other non Zemits branded equipment, ETC., Definitions: Qualified: Zemits Branded Equipment only