We speak English Hablamos Español Falamos portugues Мы говорим по-русски
Showroom Visits by Appointment Only
Exclusive distributor of Zemits in the US
Worldwide Shipping
---
Zemits Skin Expert Ultrasound Skin Scrubber
29%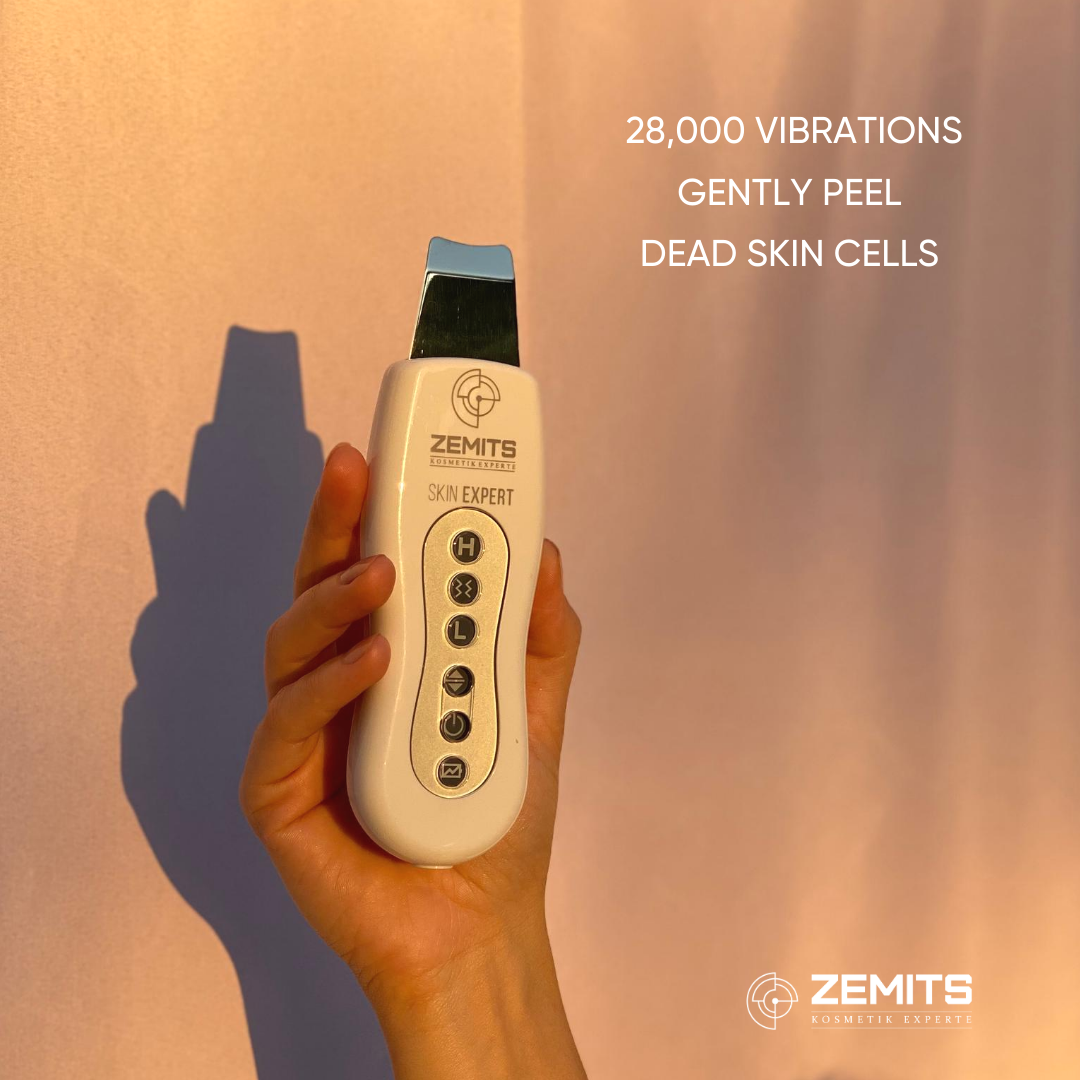 ZEMITS SKIN EXPERT ULTRASOUND SKIN SCRUBBER IS A PORTABLE PROFESSIONAL TOOL FOR SKIN PEELING, EXFOLIATION AND REJUVENATION
The iconic Zemits Skin Expert is a multi-action handheld device loved by skin professionals all over the world. This portable, yet professional system is an ultrasound skin exfoliating system which provides 4 synergetic actions in one:
Skin peeling
Cleansing
Nutrition
Rejuvenation
Disclaimer
This esthetic device is intended for cosmetic use only. This esthetic device is not intended to be used to treat or diagnose any medical condition.
This esthetic device is intended to be used by estheticians and skincare providers. This esthetic device is not intended to be used by doctors or healthcare providers.
This esthetic device is not intended to be used in medical nor surgical purposes. This esthetic device does not affect the structure of deep skin tissues.
Why do I need Zemits Skin Expert?
The Zemits Skin Expert has quickly become a treatment room and at-home staple for skin care specialists and enthusiasts everywhere. There are so many treatment abilities and benefits that come when purchasing your own Zemits Skin Expert:
Simple to use system
Carefully designed for more comfortable grip
Portable size - easy to store and travel
Custom base to hold your scrubber
Silicone protective cover for blade
Four available modes for all skin types
Up to 8 hours of wireless use
User's Manual
Two-Year Warranty Free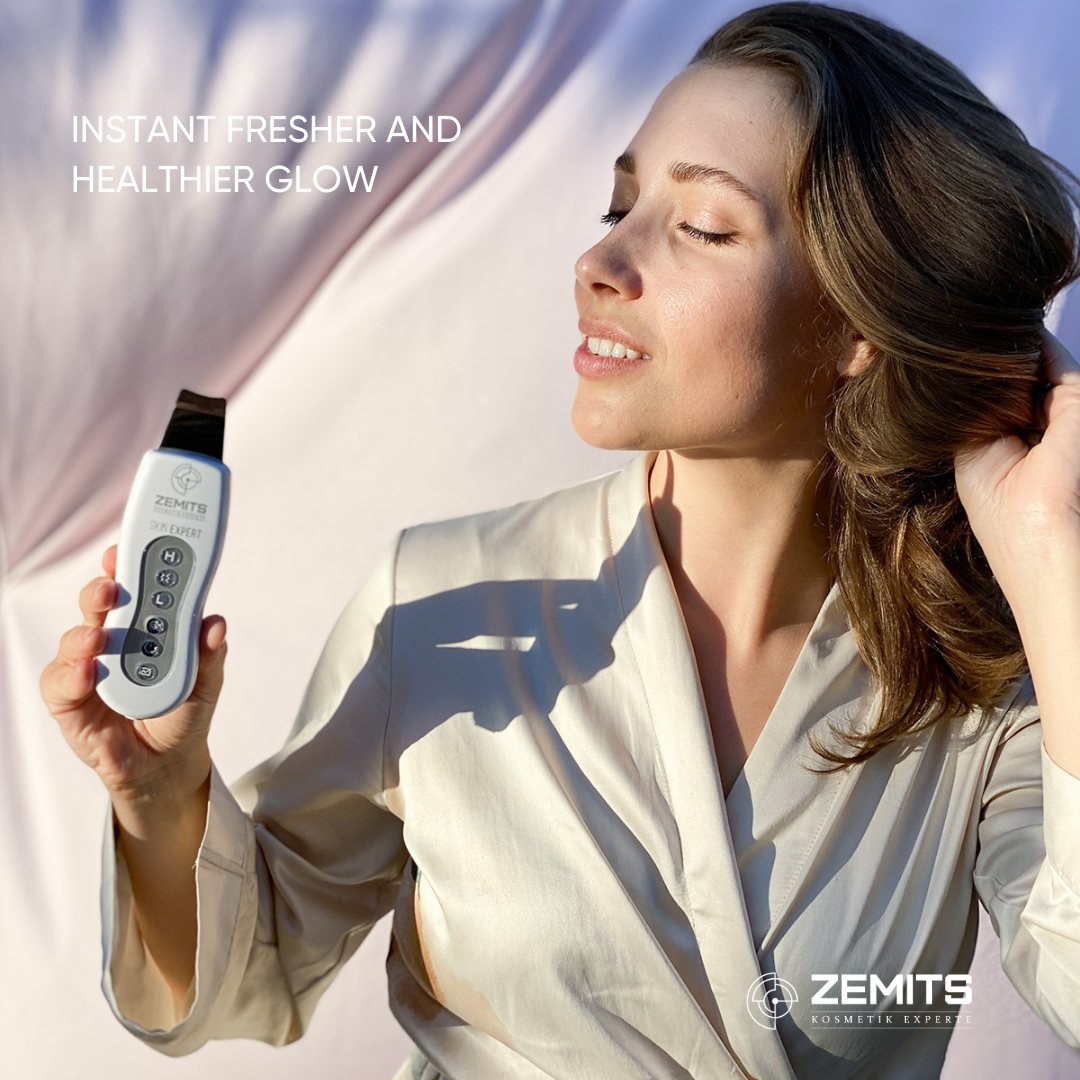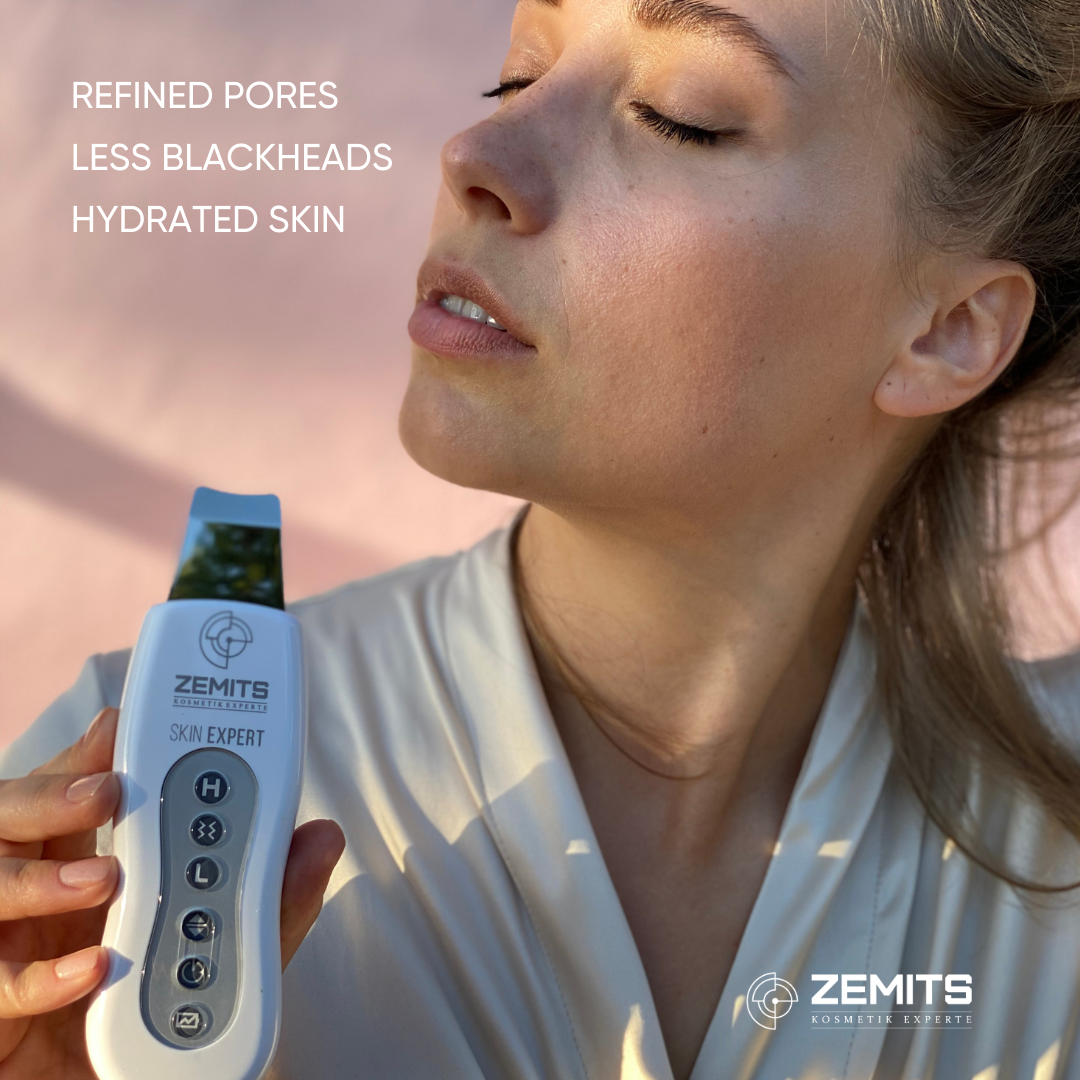 ULTRASOUND PEELING: HOW DOES IT WORK?
The Zemits Skin Expert provides a unique skin cleansing and exfoliating experience.
Ultrasonic skin scrubbing has become a top trending facial method in recent years.
The Skin Expert vibrates up to 28,000 times per minute. This rapid vibration vaporizes moisture on the surface of the skin to gently peel away the most superficial layer of dead skin and sebum to reveal fresh, healthy, and glowy skin.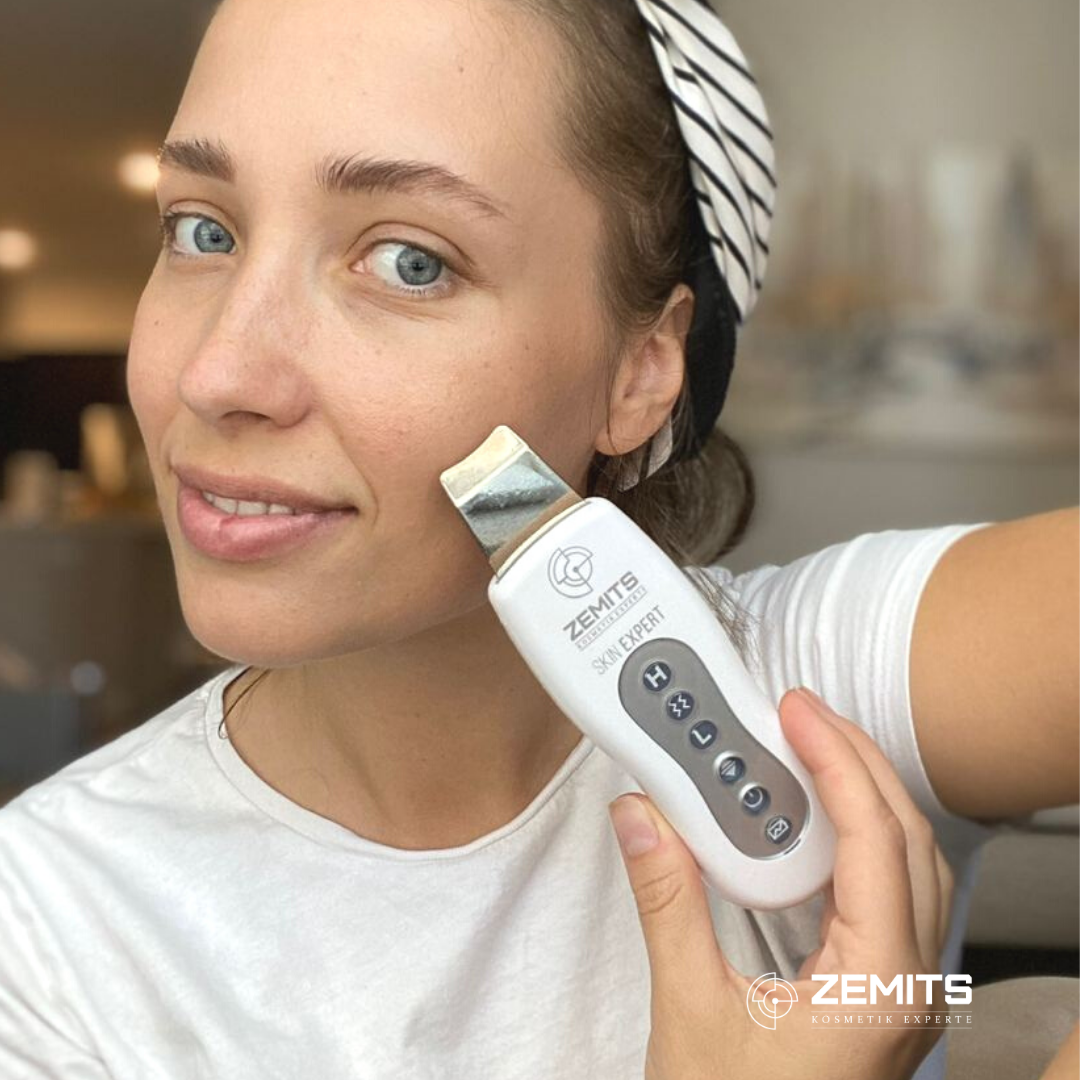 The result?
Refined pores, fewer blackheads, hydrated skin, and an overall rejuvenated look.
This excellent multi-action and powerful handheld system provides the dual action of exfoliation and product penetration to ensure a complete and one-of-a-kind facial experience.
What results can I expect from Zemits Skin Expert?
Firmed and plump skin
Deep hydration 
Natural glowy finish post-treatment
Improved skin elasticity 
Improved overall skin tone
Refined pores
Unclogged pores and reduced blackheads
Smoothed skin 
Improved scars and stretch marks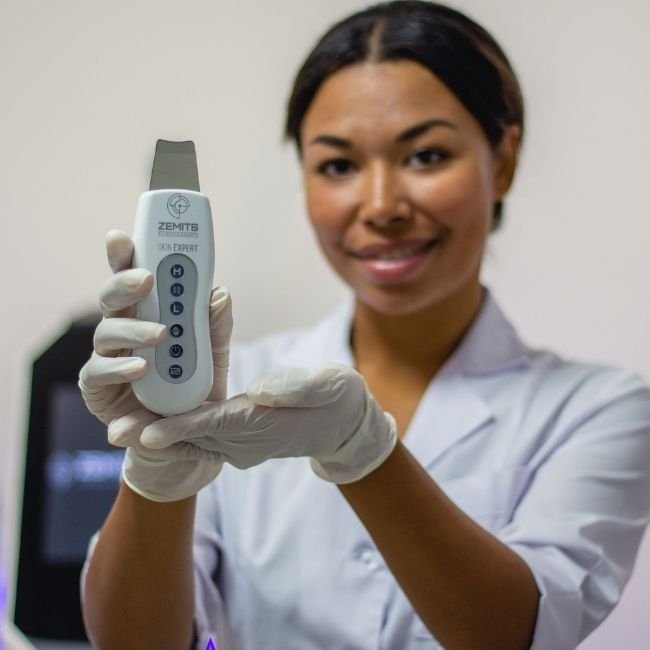 RESULTS AFTER SKIN EXPERT TREATMENT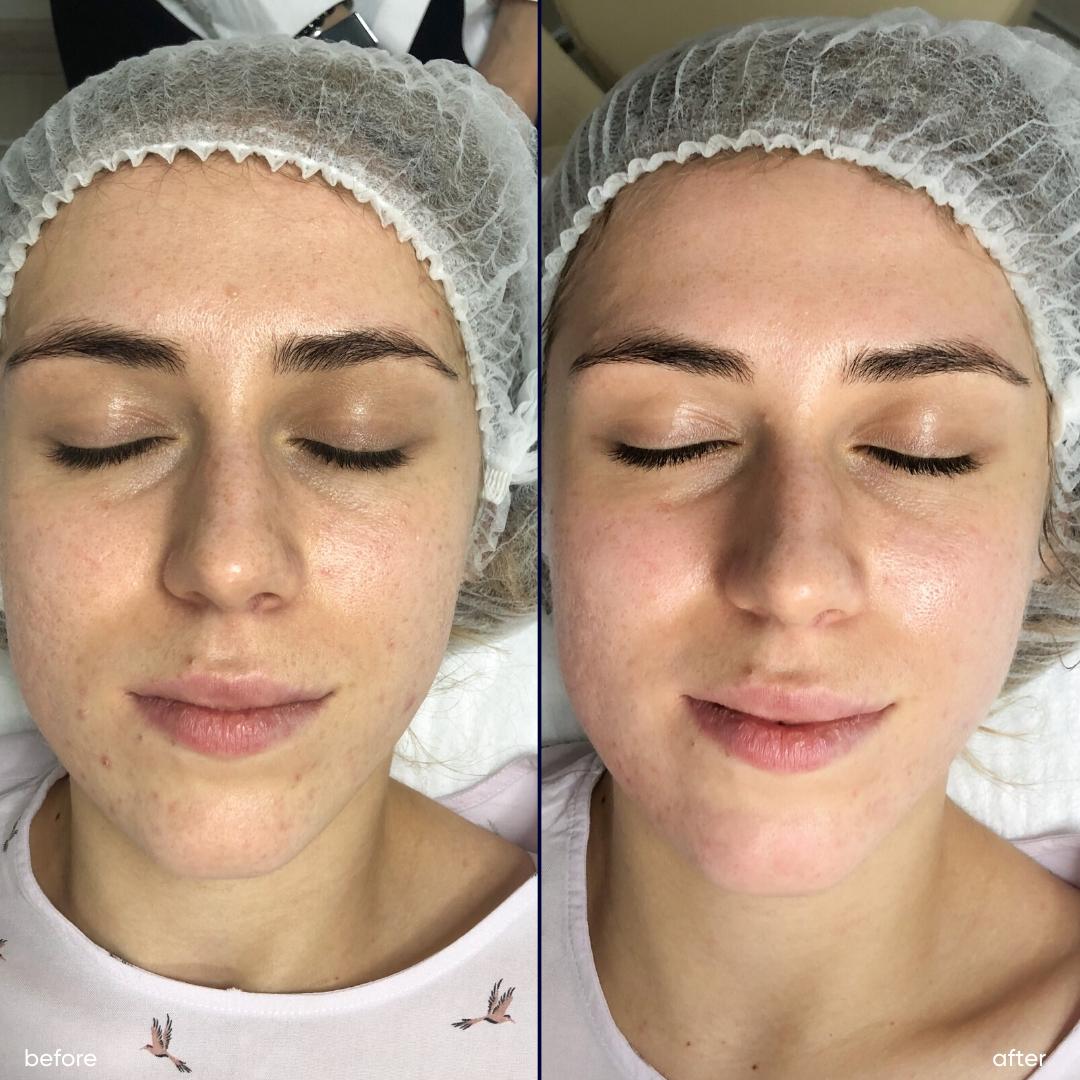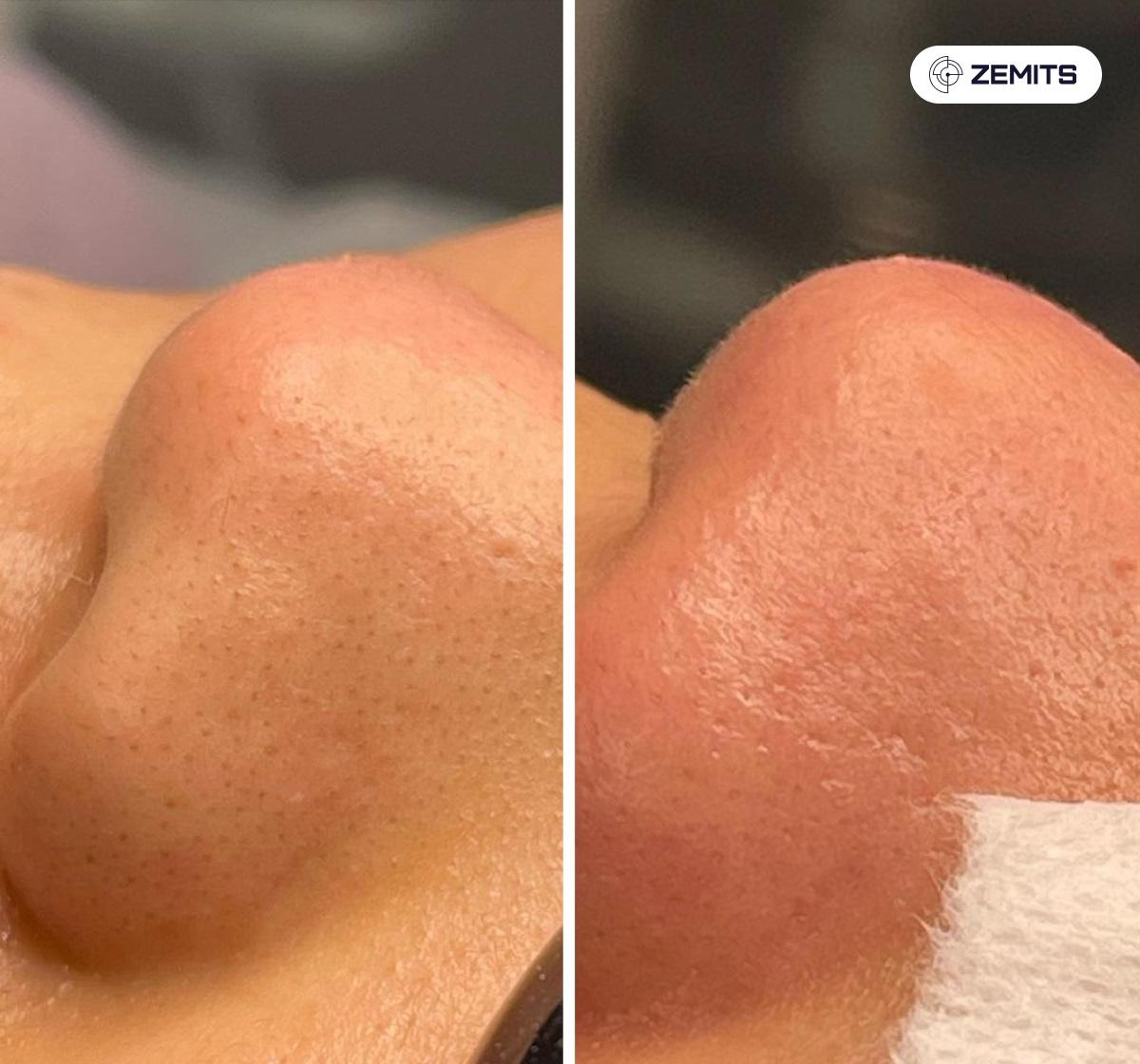 Products to Use with
The perfect products to use the Zemits Skin Expert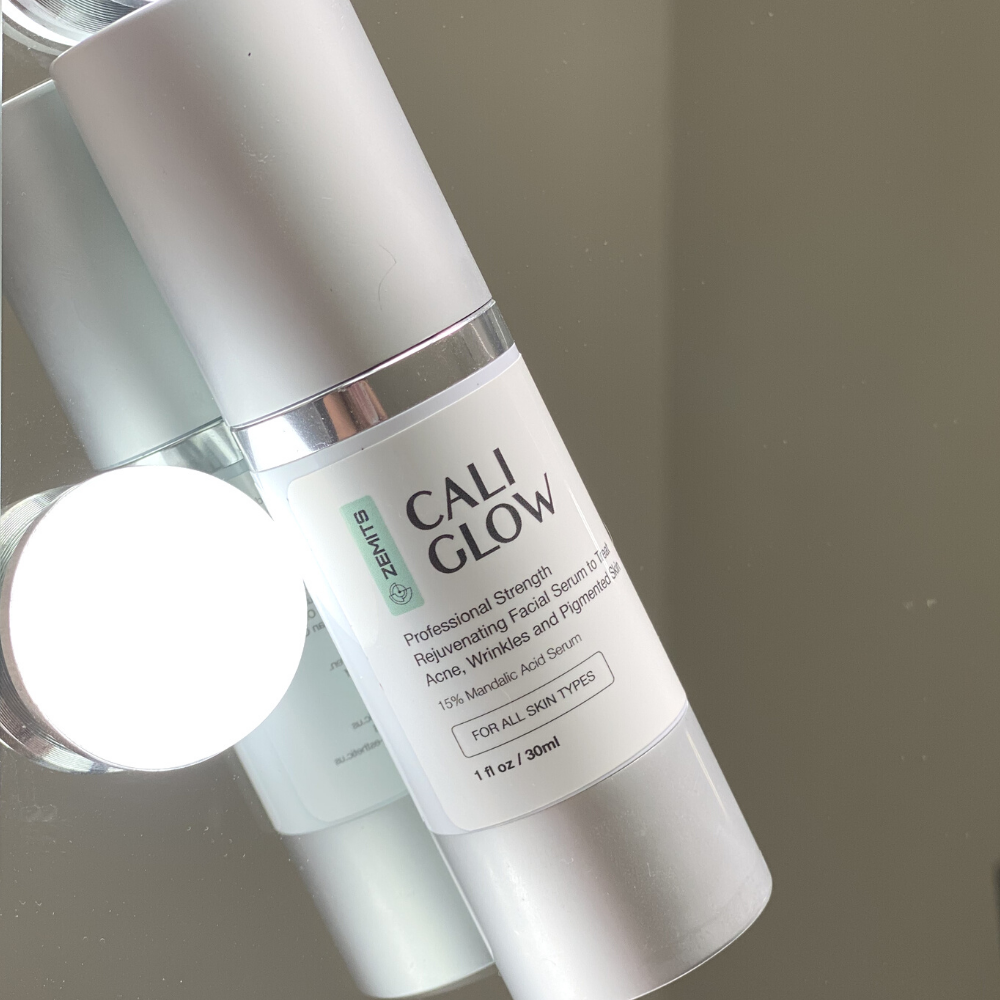 1. Zemits HydroWonder Superior Plumping & Hydrating Hyaluronic Acid Serum
The Zemits HydroWonder is full of densely concentrated hyaluronic acid to provide a deep and intensive hydrating feel. The HydroWonder is excellent for hydrating as well as for its anti-aging properties. The serum combats signs of aging such as fine lines, wrinkles, texture, and overall tone as it boosts the production of collagen.
2. Zemits CaliGlow Professional Strength Rejuvenating Facial Serum
A beautiful Mandelic Acid Serum for safe skin peeling. Mandelic Acid is an AHA (alpha hydroxy acid) that is found naturally in bitter almonds. Mandelic acid has a much larger molecular structure which causes significantly less irritation.
3. Zemits WrinkleGone Super-Charged Peptide Rejuvenating Anti-Aging Serum
The Zemits WrinkleGone does not work like products such as Botulinum Toxin in paralyzing the muscles. Instead, it works effectively in targeting wrinkles caused by muscle activity, such as around the corners of eyes and mouth area.
4. Z-Salicpure Skin Purifying HydroDermabrasion Solution
The Z-SalicPure is a multi-action serum made to treat oily and congested skin. The wonderful combination of Salicylic Acid and Willow Bark gently exfoliates the skin to prevent any pore build-up of dirt and sebum. The skin is left with a visibly radiant and hydrated complexion.
5. Zemits InstaRevival Deep Hydrating Conductive Gel
This deeply hydrating mask instantly helps to hydrate and refresh the skin. Due to its strong calming properties, it is wonderful for post-treatment of microdermabrasion and peels to calm and nourish the skin. It also helps immediately hydrate the skin.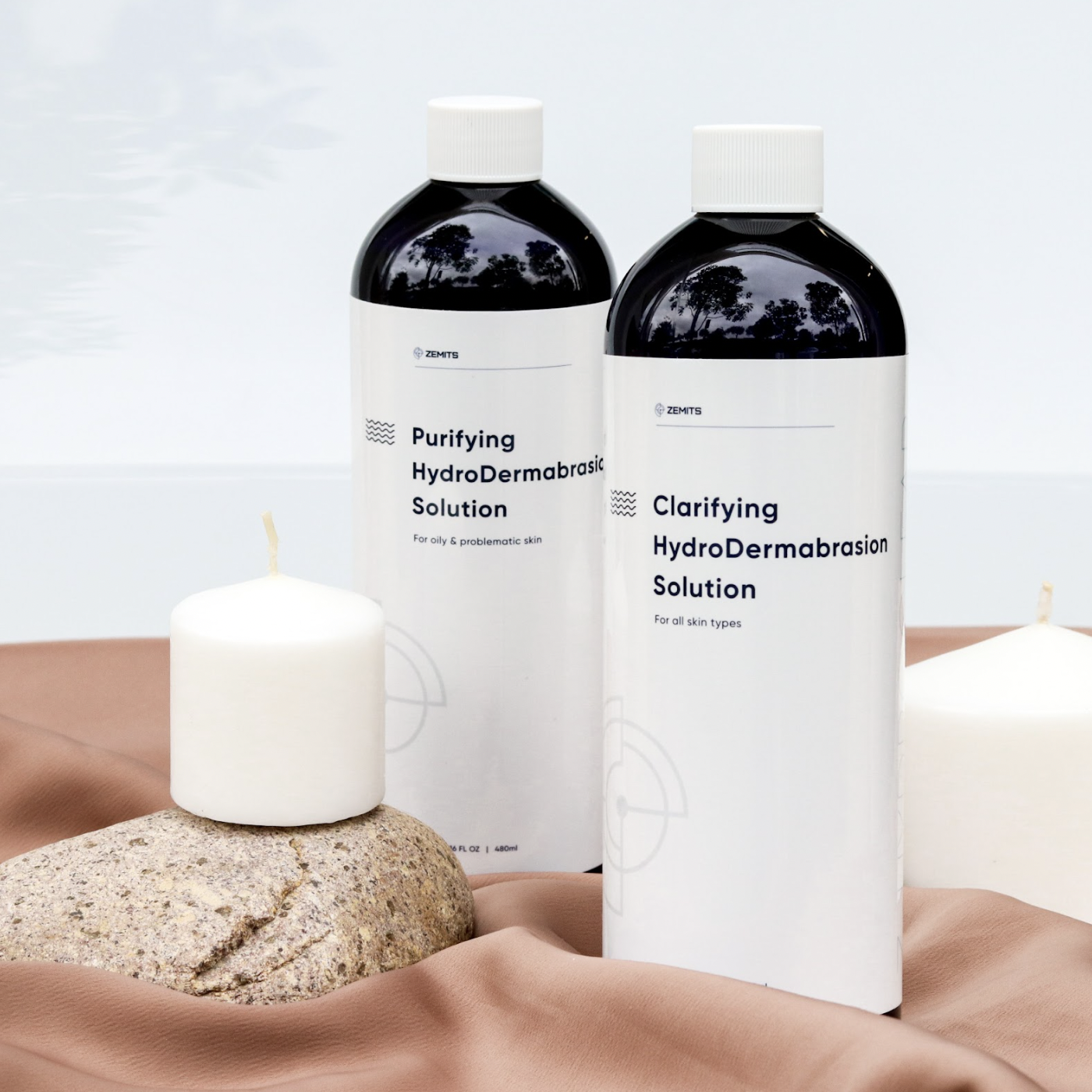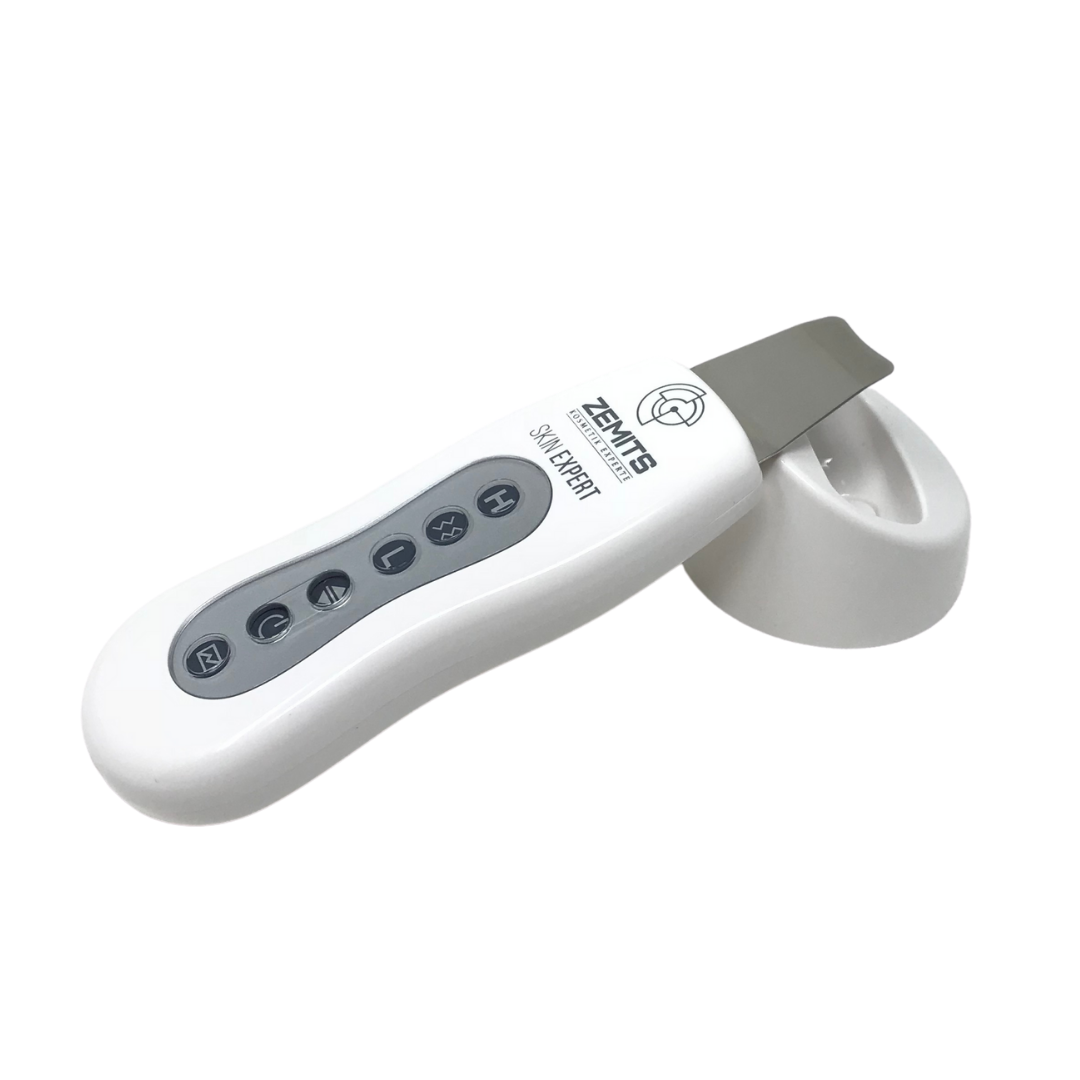 TECHNICAL SPECIFICATIONS
Input 100V-240V
Output 5V 0.8A
Ultrasonic Frequency 28kHz
Current 400*100mA
Battery 3.7V/800mAh (Rechargeable for up to 8 hours of wireless use)
Unit size 6.69″x2x0″.7″
Box dimensions 1.57″x9″x2.7″
Weight 120g
G.W/N.W 30/33 Ibs
What's included with my purchase?
Main unit
Base for main unit
Charging cable
Charging adaptor
Silicon cover for blade
User's manual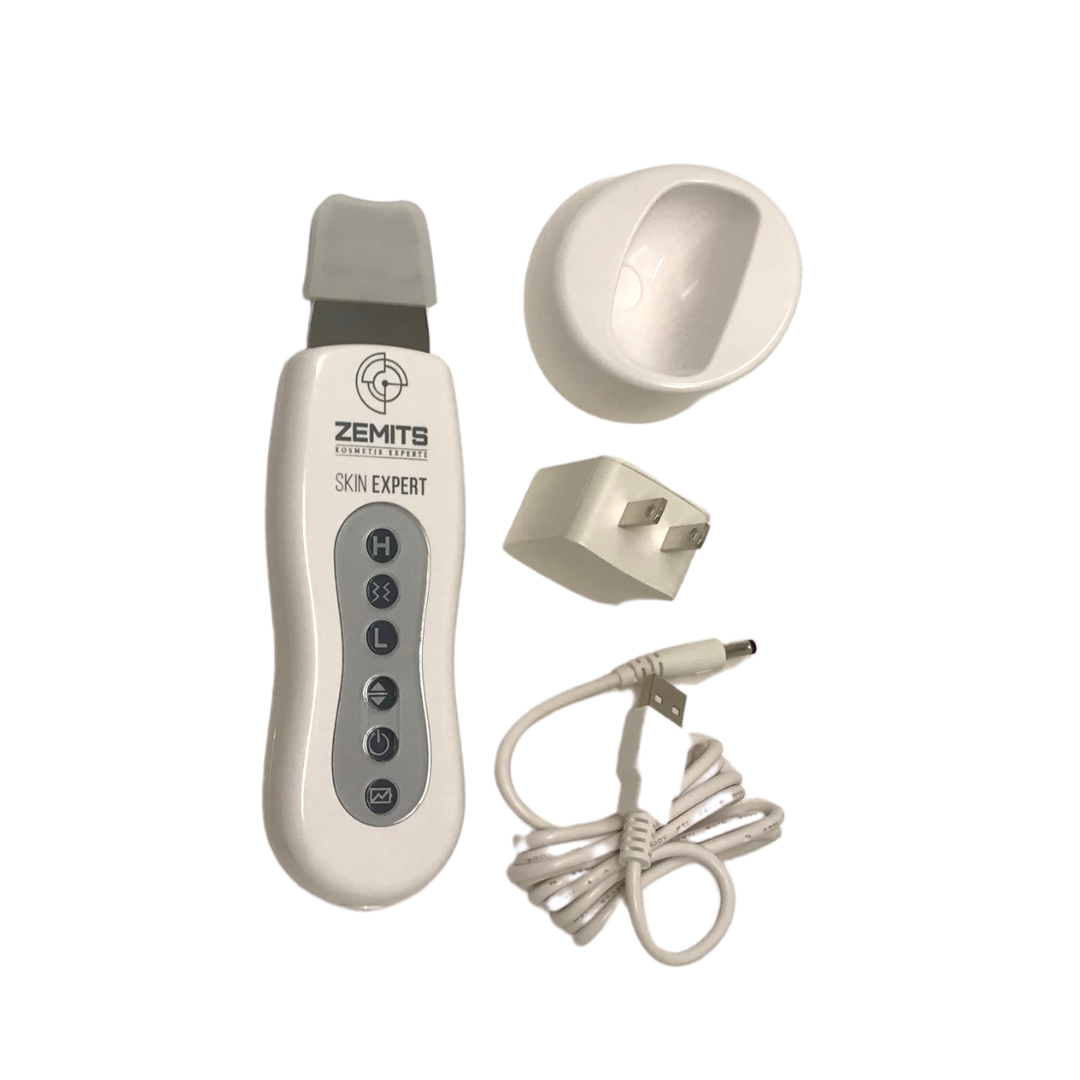 WATCH THE VIDEO WITH ZEMITS SKIN EXPERT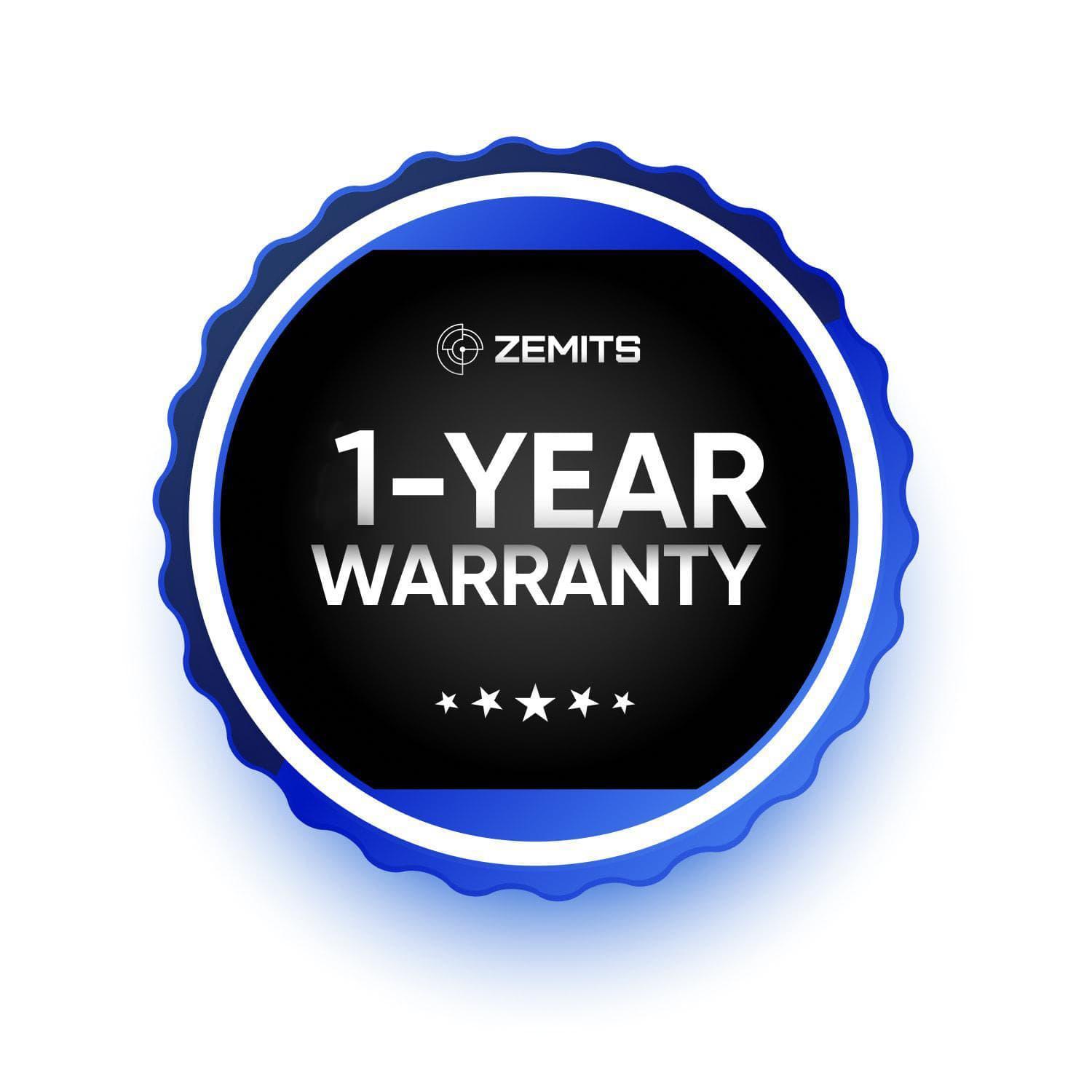 Zemits Clients
More info ›
All products at www.advance-esthetic.us website are intended for cosmetic use.
All products at www.advance-esthetic.us website are not intended to treat or diagnose any medical conditions.
Fast shipping
Guaranteed quality of aesthetic equipment
Service
Wide range of products
Zemits Skin Expert Ultrasound Skin Scrubber
29%
Callback
Write your details and our managers in the near future will contact you