We speak English Hablamos Español Falamos portugues
Showroom Visits by Appointment Only
Exclusive distributor of Zemits in the US
Worldwide Shipping
---
Zemits SupremePulse IPL Multifunctional Skin Rejuvenation System
13%
Free shipping
Specials for Licensed Pros
Disclaimer
This esthetic device is intended for cosmetic use only. This esthetic device is not intended to be used to treat or diagnose any medical condition.
This esthetic device is intended to be used by estheticians and skincare providers. This esthetic device is not intended to be used by doctors or healthcare providers.
This esthetic device is not intended to be used in medical nor surgical purposes. This esthetic device does not affect the structure of deep skin tissues.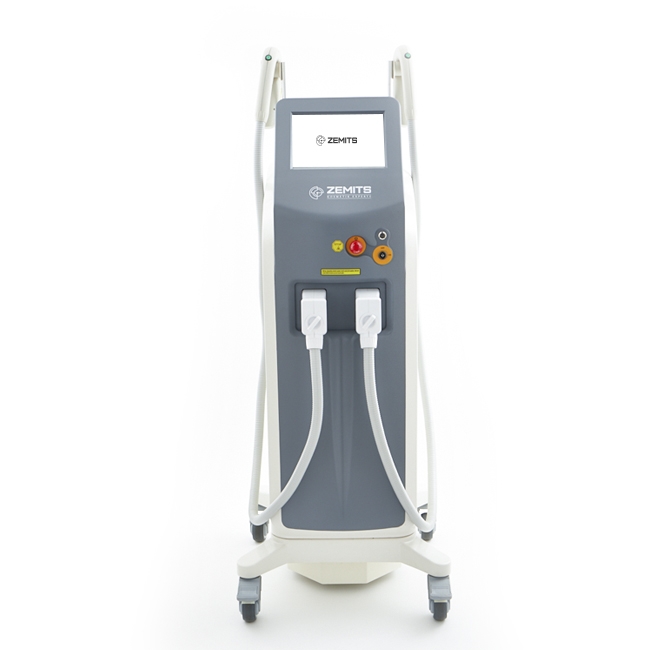 What is the Zemits SupremePulse IPL System?
Zemits SupremePulse is a professional IPL station with 2 handpieces and interchangeable cut-off filters that allow the most popular skin care treatments: 
Photo Rejuvenation 

Hair Removal 

Pigment Reduction 

Acne Treatment 
Zemits SupremePulse gently transports light energy through the skins layers to improve skin condition. The advanced cut-off filters allow the operator to perform comfortable facial and hair removal treatments customized to the clients needs.
Science and technology
The Zemits SupremePulse is a durable IPL system technology for light-induced skin treatments. The combination of low fluencies, short pulses, high repetition frequency and skin contact sapphire crystal cooling results in a comfortable experience for your patients.
Advanced cut-off filters allow for a large range of wavelengths to target various chromophores - this allows for a customized treatment based off each client's needs. A broad spectrum of light is transmitted through an applicator, chromophores absorb the light, and are thermally heated to destruction. This technology results in effective hair reduction, photo-aging benefits, and correction of pigmented lesions.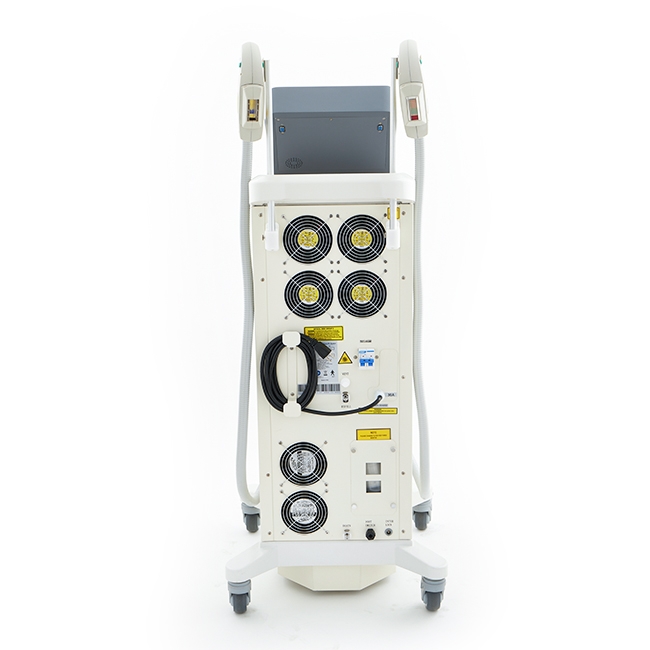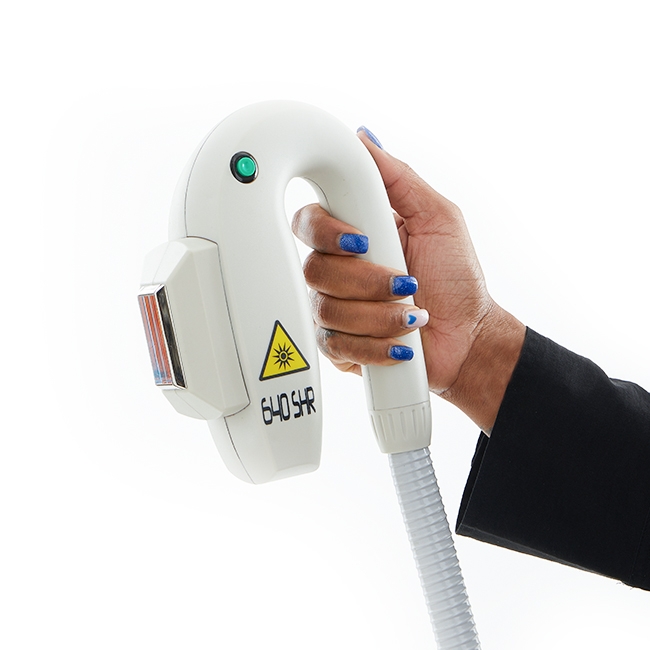 Why would Zemits SupremeLaze help build my practice?
IPL Technology is a great system to start your laser journey. This one device provides multiple services and covers a majority of clients needs:
Skin aging 

Acne and pigment issues

Unwanted hair 
Zemits equipment is very user friendly and has all treatment protocols to  achieve better results with every type of service. 
Features
Two advanced handpieces for superior results

A comfortable, effective, and painless treatment

Powerful cooling systems allow for a pain-free treatment

Adjustable settings for customized treatment protocols

Advanced cut-off filters provide various treatments with only one handpiece

Powerful light energy achieves dramatic skin rejuvenation and resurfacing

Long Lasting Life-time of the applicator Lamp

User friendly operating system with wide and colorful touchscreen

Free training with licensed electrologist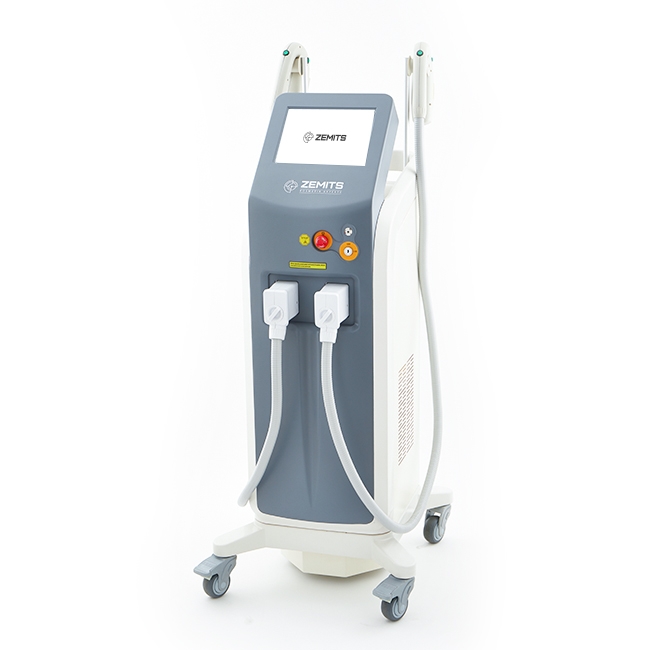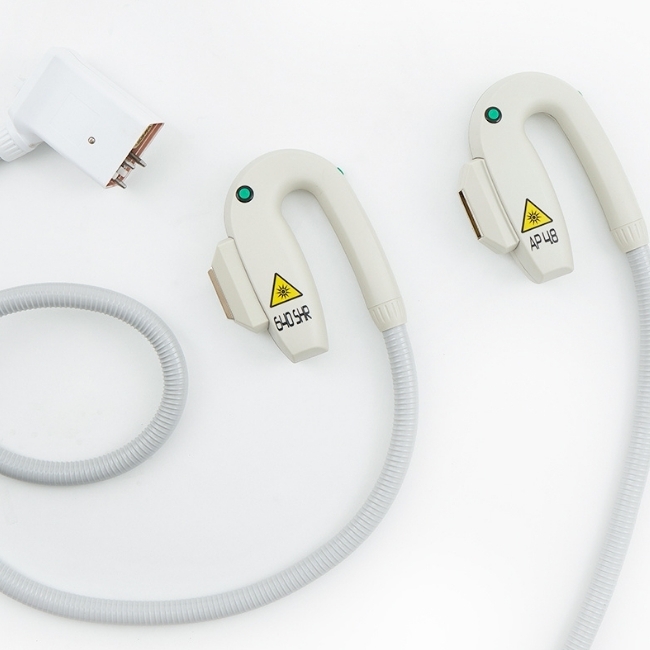 Accessories
Zemits SupremePulse has 2 hand-pieces: 
1. Hair Removal Handpiece with built-in filter of 640nm
Hair Reduction - 640 nm
Allows to perform fast and painless treatments on any skin areas quickly and comfortably. Zemits SupremePulse gently transports the energy in a single fluid motion through the skin and melanin into the hair follicle. Once heated up, the follicle is destroyed permanently.
2. Skin Rejuvenation Handpiece with 3 replaceable filters: 520nm, 540nm, 580nm 
Uses the power of light with different wavelength to trigger various pigments of skin for multiple skin treatments. Depending of the advanced filter that cuts off the unwanted light spectrums, it allows only a specific wavelength to reach the targeted pigments and leave the surrounding tissues intact.
The targeted chromophores absorb the light and are heated to destruction. The high energy is transformed into heat inside the cell, which stimulates neocollagenesis, skin tightening, acne reduction, pigment reduction and vascular lesion reduction.
Treatments
Hair removal
Using the 640nm – 1200nm filter maximizes the selective targeting of melanin pigments in the hair strand. Light absorbed by the melanin in the hair is converted to heat and effectively destroys the hair follicle. The principle of selective photothermolysis takes advantage of the amount of pigment found in hair. The greater the amount of pigment, the more effective the treatment. The broad spectrum of light is transmitted through an applicator. Cut-off filters selectively filter out lower wavelengths, especially potentially damaging ultraviolet light, and change the range of wavelengths targeting specific chromophores. Chromophores absorb the light and are heated to destruction. The technology enables effective hair reduction with 640 nm cut-off filter, this wavelength (spectrum 640 nm and up) is perfect to be absorbed by melanin in the hair follicle. The high energy is transformed into heat inside the cell, that burns and destroys the undesired follicles to prevent future hair growth. An average number of treatments for permanent hair reduction is 5-12, in some cases up to 20 treatments.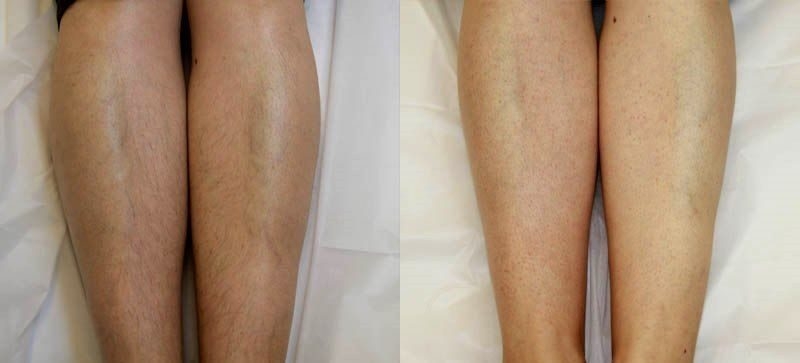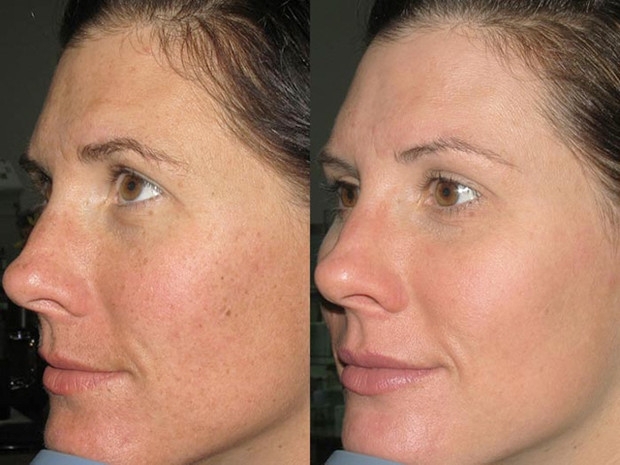 Photorejuvenation- 520 nm
Collagen effectively absorbs the 520 nm spectrum of light. This results in selective thermolysis of collagen resulting in heating and contraction of collagen bundles.An amazing combination of Radiofrequency and IPL Light therapy in one treatment provides deep and effective skin rejuvenation and anti- aging effects. It works best against loose and sagging skin, lines, and wrinkles. IPL with Radiofrequency is comfortable treatment, that helps achieve rejuvenating effects on the face.
Acne Treatment - 540 nm
The causes of Acne:
Endocrine disorder, male hormone secretion increasing, mental pressure, lacking of sleep, drug action, environmental impact, improper diet, etc.
Why can IPL can do Acne treatment?
The propionibacterium acnes (PAC) which causes the inflammatory reaction of skin, is a kind of anaerobic bacteria which produces porphyrin (a sort of photosensitive substance) during metabolism. The special spectrum of IPL Series penetrates deep into skin tissues and is absorbed by porphyrin, stimulates porphyrin to release monomorphism oxyanion which kills propionibacterium acnes effectively, as a result of which, clears acne.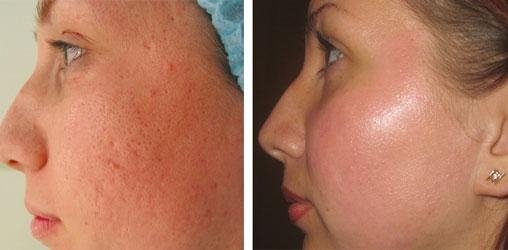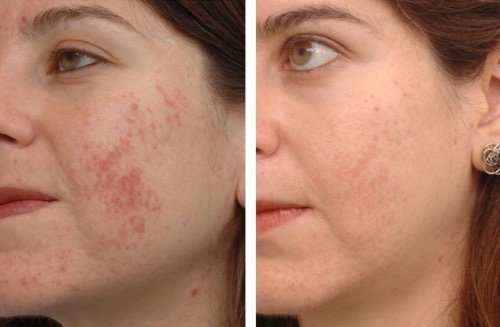 Pigment Reduction- 580 nm
For the Pigment lesions SupremePulse uses targeted light spectrum that is absorbed by the melanin in freckles and pigment spots, that causes heating of the targeted area, so the skin starts to renew itself by producing new cells and increasing the peeling off the dead skin layers. During the session of treatments the pigmented area turns darker and gradually flake away, it may leave a little trace of the original mark.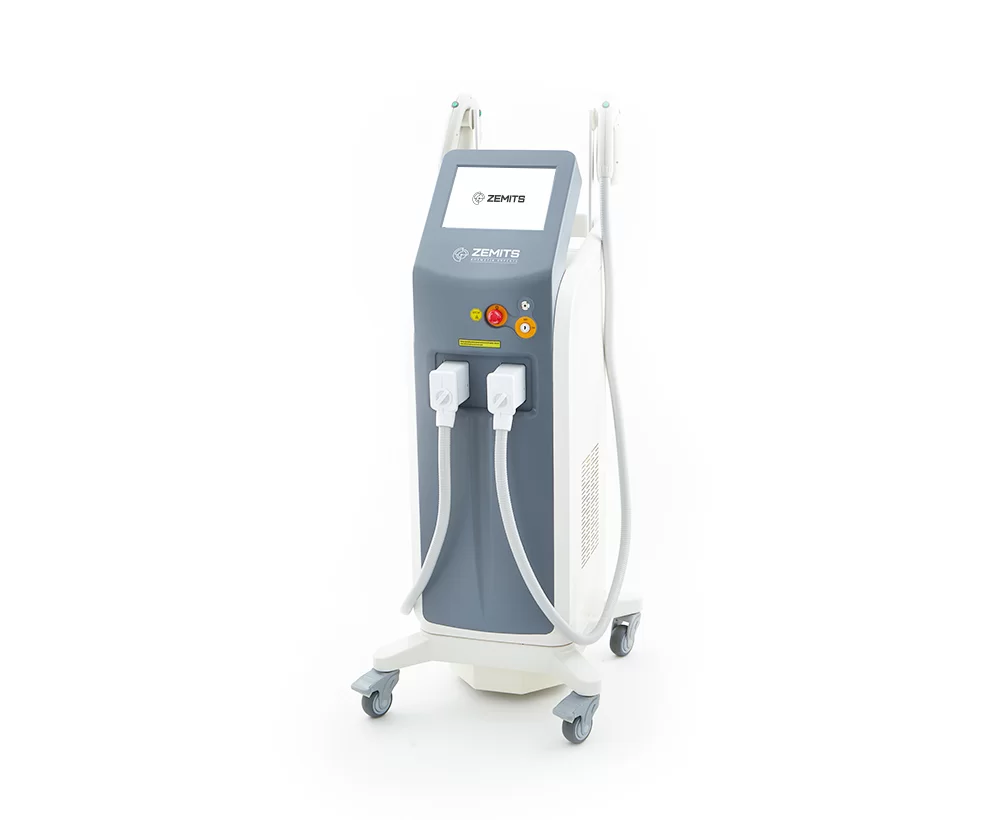 Treatment tip wavelength: 520nm, 540nm, 580nm, 640nm
Two handles: 640nm handle for hair removal | Another handle with replaceable tip: 520nm/540nm/580nm
Frequency: 1.5/3.0/4.5mm (8/13mm optional)
Energy: 1-50J/cm2 adjustable
Cooling Water+air+Semiconductor+TEC
Spot Size: 10×40mm2 and 16×46mm2
Size/Weight: 24.8L×24W×48.8H, 220.4 lb"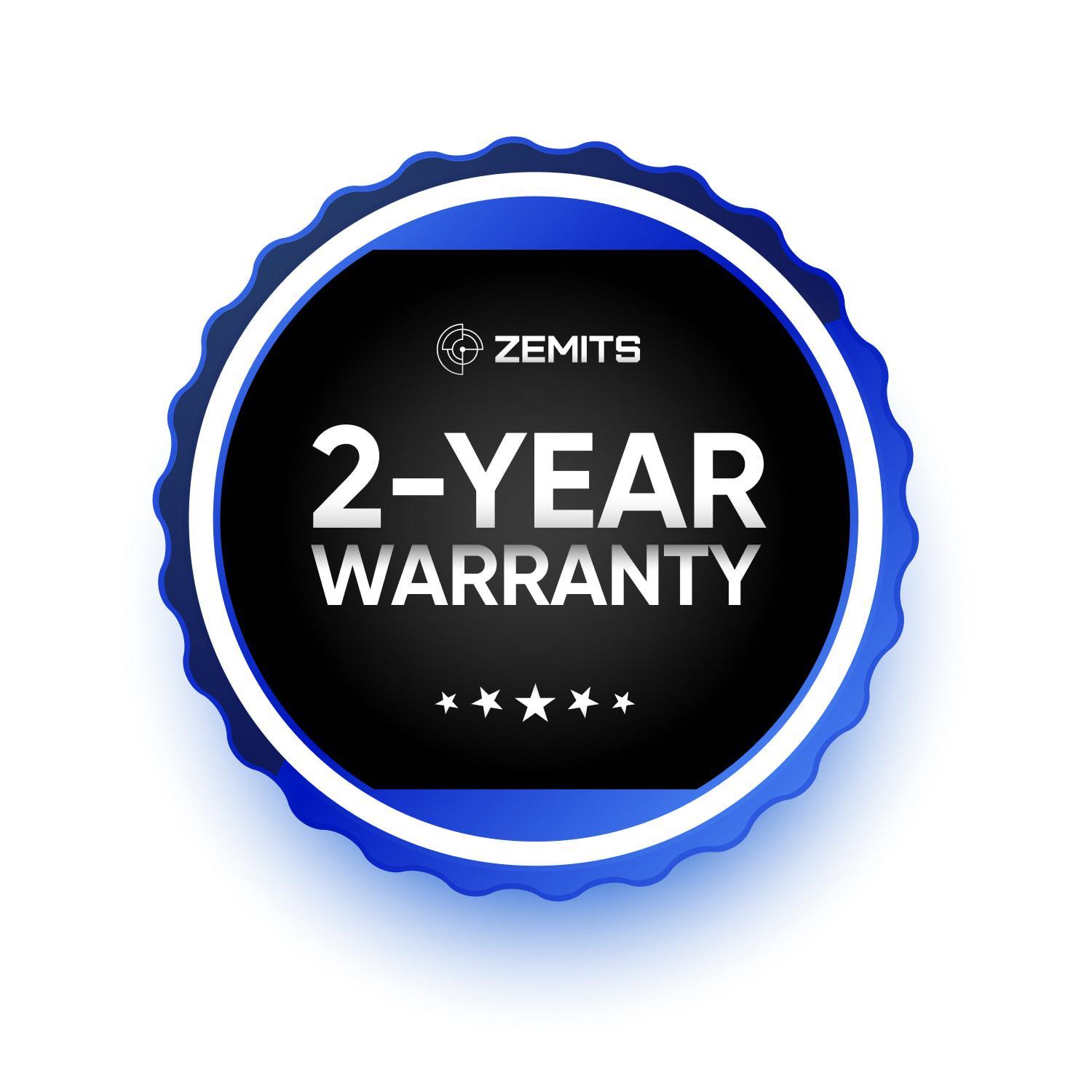 Training and users manuals
A-Esthetic's certified educators have 30+ years of experience.
With our combined experience, we have created the most complete and advanced online training course.
You will have completely FREE access to the customized online training course and Q&A session with our educators.
We will provide you with the Certificate of Completion after you successfully complete your training course.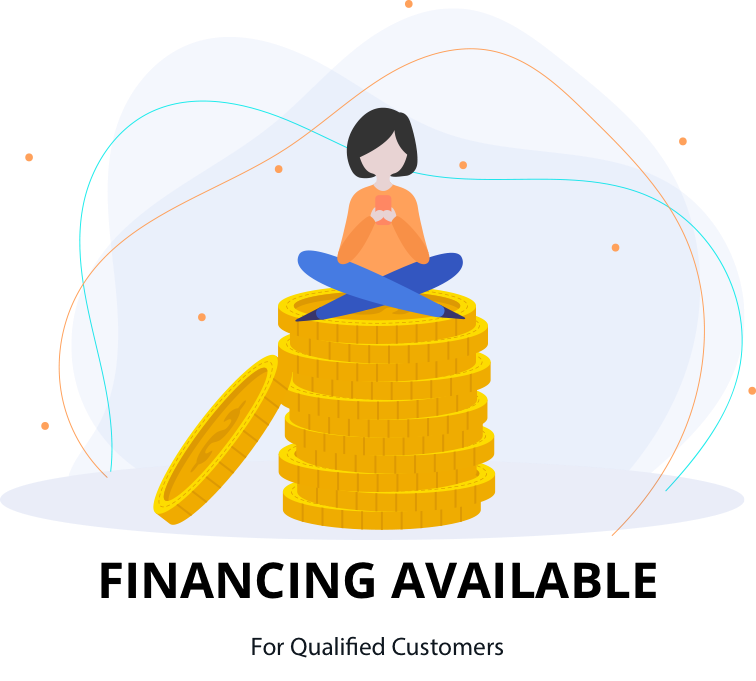 Financing
Financing through Quickspark, which offers: *A low-interest plan with a hassle-free application. For more information, check out our "financing" tab or call us today!
Zemits Clients
More info ›
All products at www.advance-esthetic.us website are intended for cosmetic use.
All products at www.advance-esthetic.us website are not intended to treat or diagnose any medical conditions.
Fast shipping
Guaranteed quality of aesthetic equipment
Service
Wide range of products
Zemits SupremePulse IPL Multifunctional Skin Rejuvenation System
13%
Free shipping
Callback
Write your details and our managers in the near future will contact you