Catalog

/

Zemits Verstand HD Full-Feature Facial System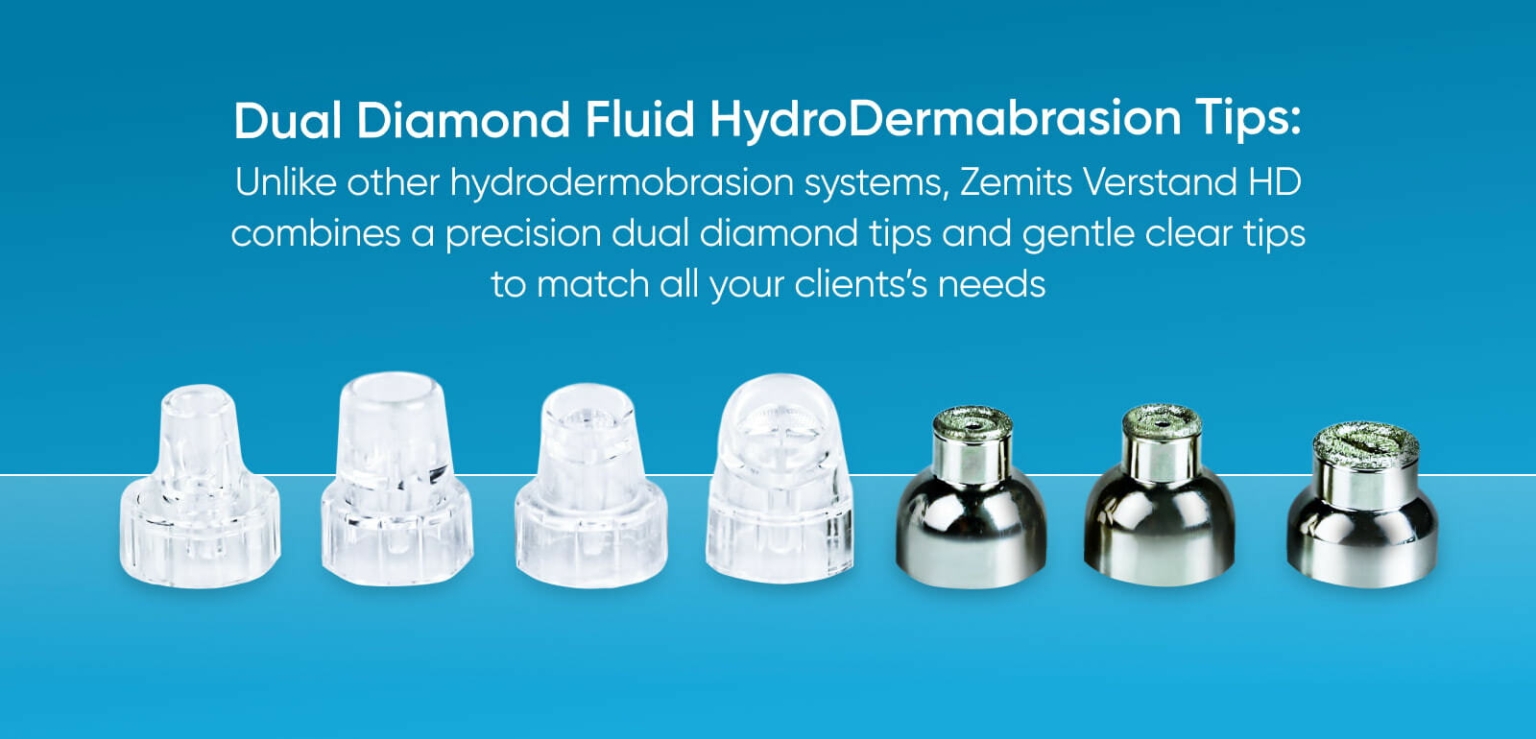 Before and After Clinical Results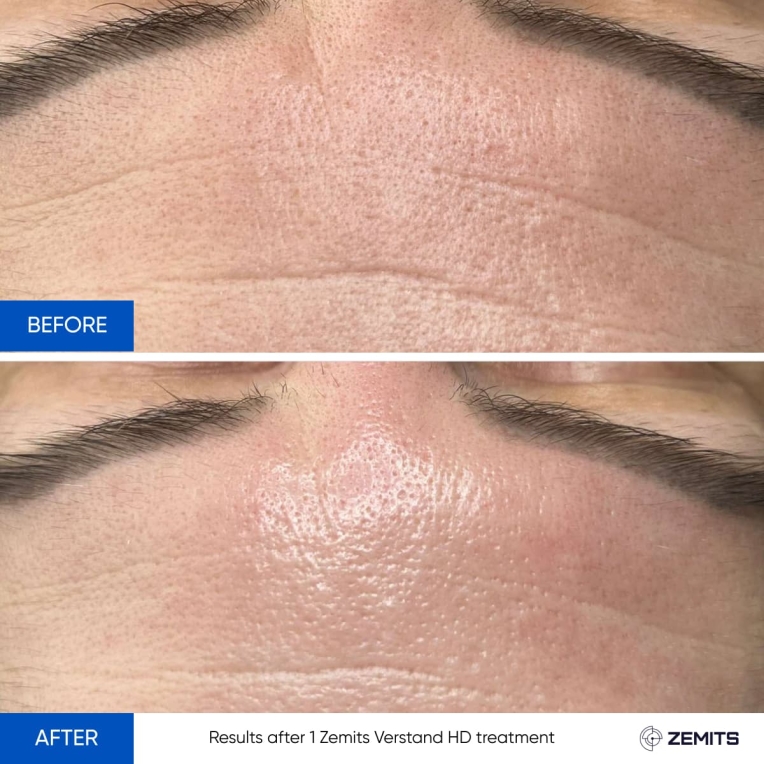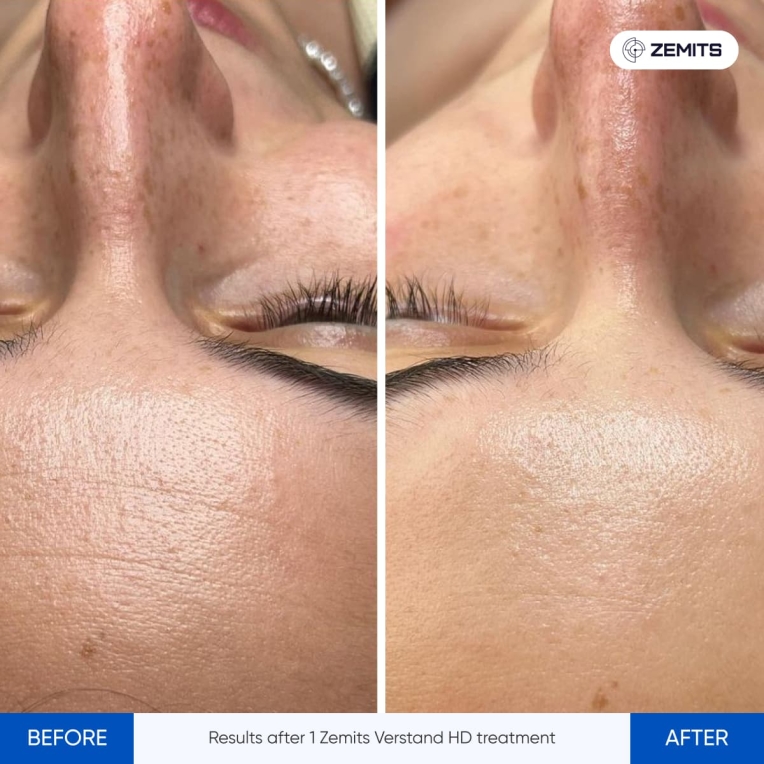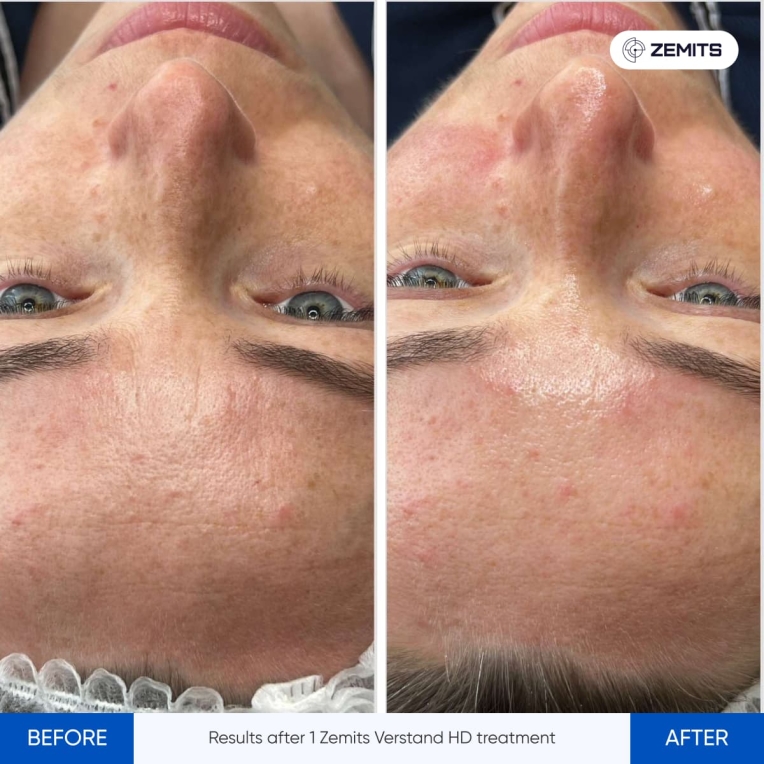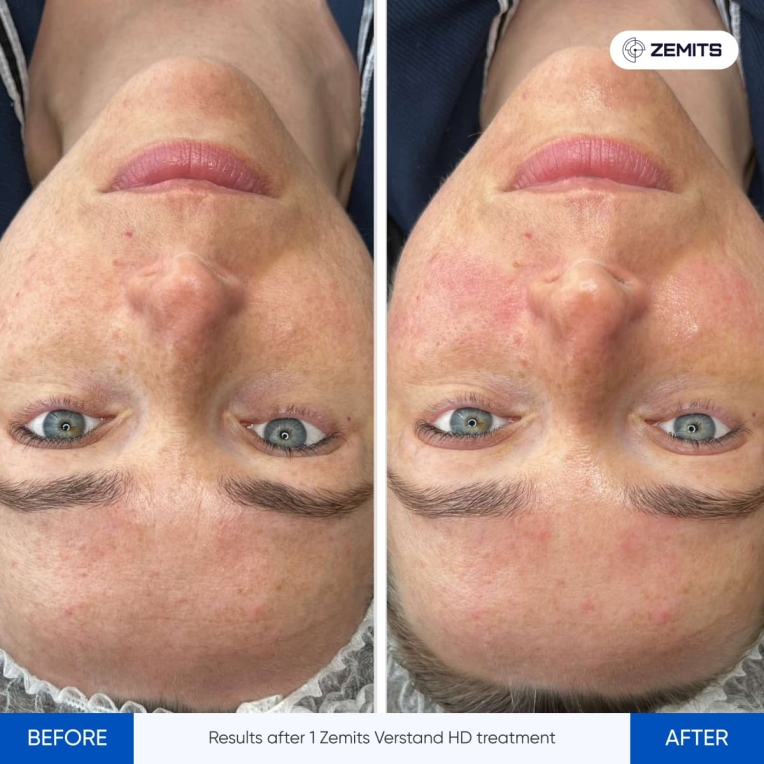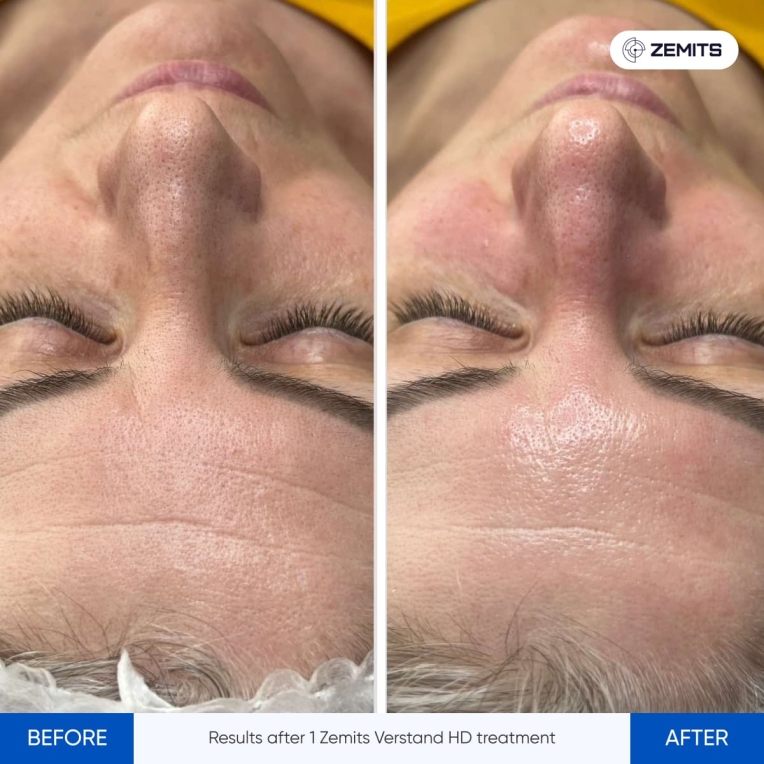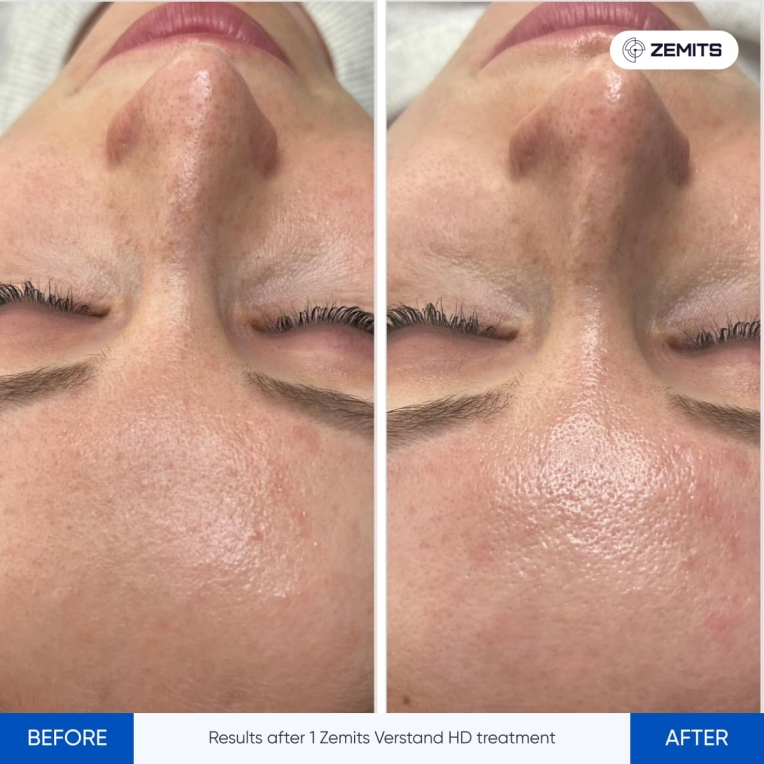 Results may vary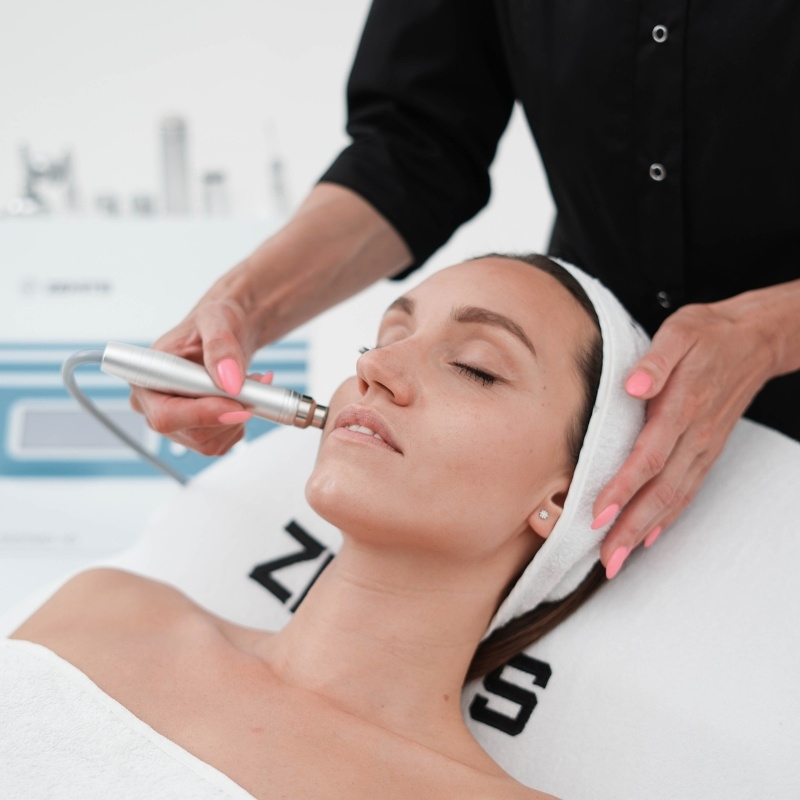 Bespoke facial protocols. Low consumables cost. Outstanding results.
Zemits Verstand HD is a unique multi-application facial machine representing a synergy of the 8 most sought-after technologies for treating ageing, congested, dull skin.

The system offers the most proven fluid hydro dermabrasion technology - non-invasive skin therapy, resulting in cleansing, hydration, extraction and exfoliation protocols for treating clogged and pigmented skin.

This advanced skin health platform can also address aging and sagging skin or can be used as prep for other aesthetic treatments to existing services.
All technologies can be used individually or in combination to create bespoke treatments targeting a wide range of skin concerns and meet the needs of your business.
Skin transformation with 8 advanced technologies
The Zemits Verstand HD is a unique system that provides up to 25 different customised treatment protocols for any skin condition offering these 8 functions:
1. Fluid HydroDermabrasion
2. Radiofrequency Skin Firming Collagen and Elastic Stimulation
3. Eye & Lips Treatment
4. Electroporation - Deep Skin Hydration
5. Serum Application
6. Ultrasonic Skin Scrubber
7. Vacuum Extractor
8. Cold Application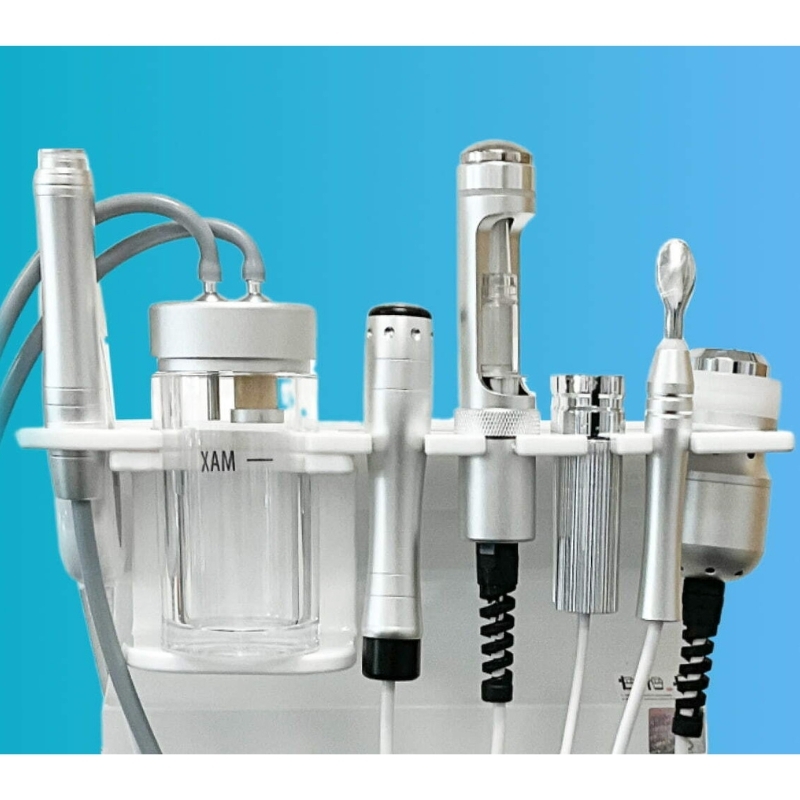 Complementary Skincare Set
With purchase of the Zemits Verstand HD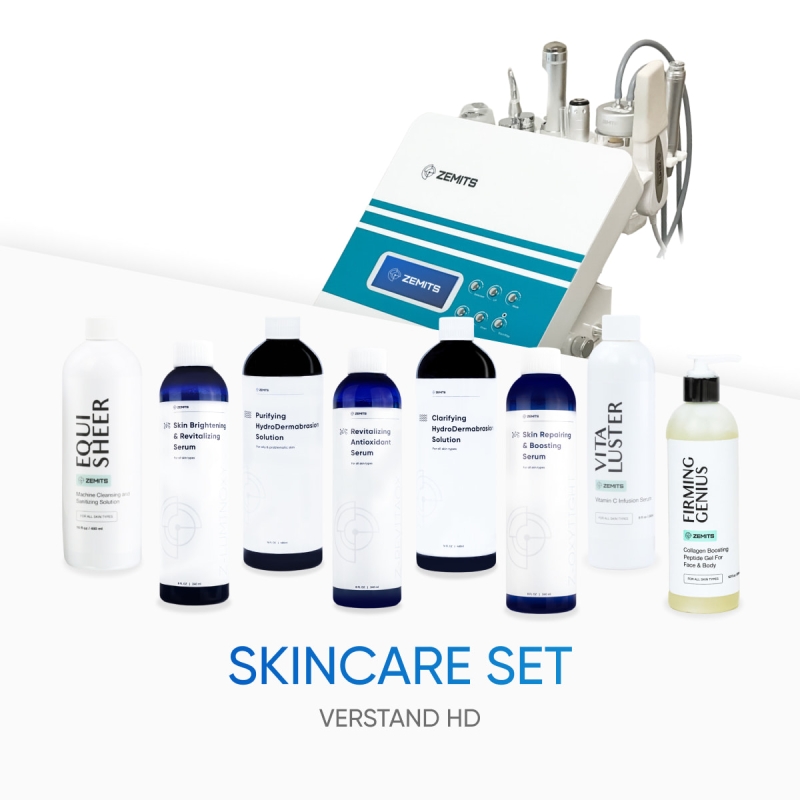 A full set of skincare products needed for your Verstand HD treatments comes with a purchase of the device.
At Zemits, we understand that success in the spa industry requires more than just a high-quality device. That's why we offer a comprehensive treatment solution, providing everything you need to start enhancing your business immediately.

With every Zemits device purchase, we include a corresponding to your device complimentary set of premium skincare products, allowing you to offer exceptional services to your clients right away. We are committed to your success and believe in empowering you with the knowledge and skills to maximize treatment results.

To support you in achieving the best outcomes, we provide thorough training and detailed treatment protocols, ensuring you have the confidence and expertise to deliver outstanding services.
Fluid Hydro Dermabrasion
Experience Unmatched Exfoliation and Efficiency
Discover Fluid HydroDermabrasion, a cutting-edge skin exfoliation technology that combines topical serum application with a fan brush, followed by gentle exfoliation and extraction with a unique Verstand HD wand.
Fluid dermabrasion technology is a non-dripping and less costly skin resurfacing treatment, the latest innovative skincare technology and an excellent crystal-free alternative to microdermabrasion. Combining the power of chemical and mechanical exfoliation breaks up the outer layer of the skin to reveal a smoother, more even texture.
Fluid dermabrasion is used on all skin types, including sensitive, to repair ageing, congested, blemished, dull, or discoloured skin. Oily skin can benefit from this, too, by becoming less greasy, reducing the appearance of enlarged pores.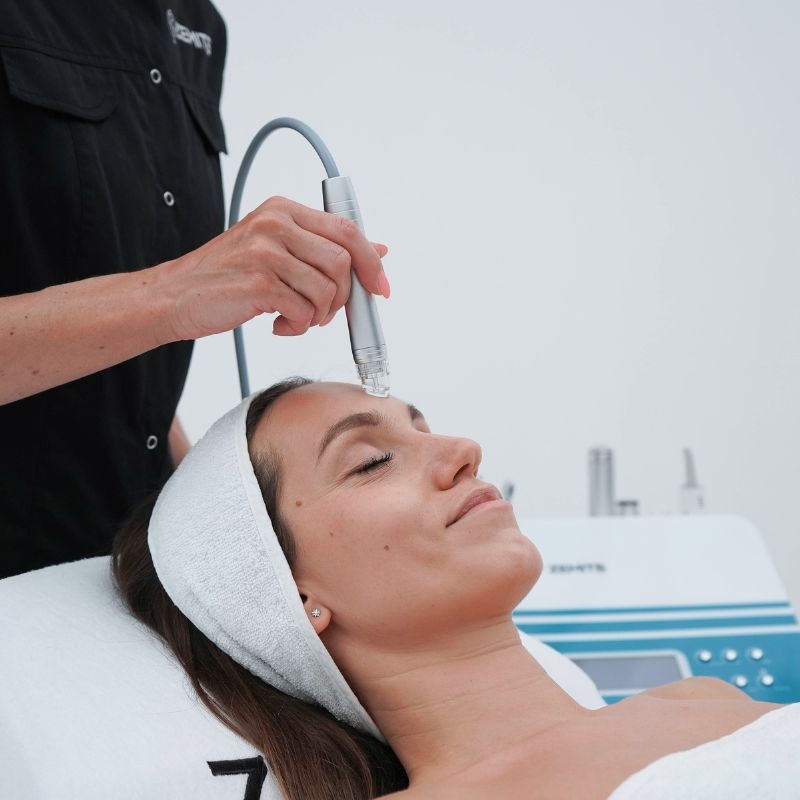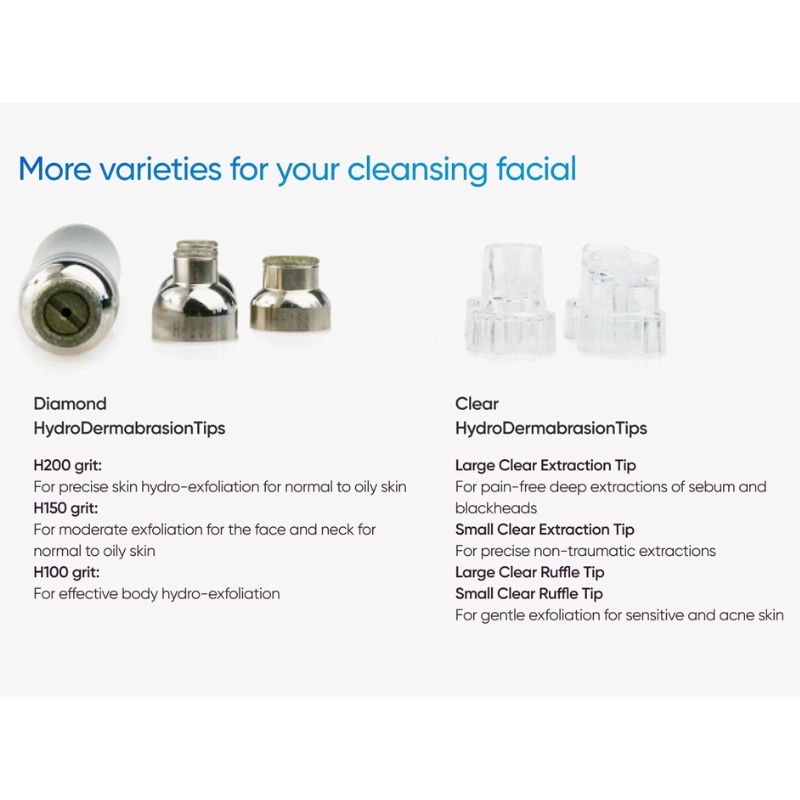 Tips
The Dual Diamond Tips have a specific shape and a twice larger abrasive surface compared to regular dry or hydro microdermabrasion to improve the exfoliation process and a twice smaller vacuum opening to reduce vacuum suction and prevent skin overstretching.

The Gentle Exfoliation Ruffle Tips are diamond-free; these tips are designed to perform Fluid HydroDermabrasion on sensitive and acne skin. Abrasion-free surface allows gentle superficial exfoliation.

The Clear Extraction Tips have smooth edges and transparency that allow fluid to glide over the opened skin pores and pain-free deep extractions of sebum from pores; after this step, the skin becomes visually cleaner.
Watch the video with Zemits Verstand HD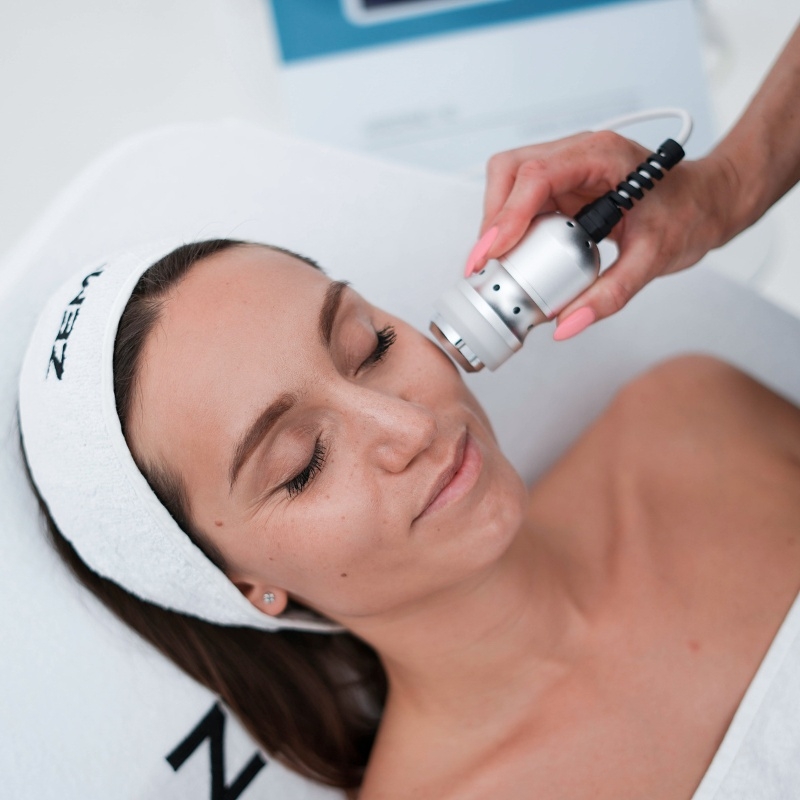 Cold Therapy
The cold therapy with Zemits Verstand HD improves local skin metabolism that results in the following:
- Increased blood and lymph circulation
- Reduction of puffiness and visible face lifting
- Decreasing of pigmentation
- Effectively boosted collagen and elastin production

The low temperatures enhance the shedding of dead cells on the top skin layer and bring arterial blood to expose healthy and radiant skin beneath.
RF Collagen and Elastin Stimulation
RF is an advanced technology which delivers precise rejuvenating treatments of the face and décolleté. Zemits Verstand HD is equipped with a BiPolar RadioFrequency probe.
With a professional Zemits RF device, we can reach the dermal layers to help boost collagen and elastin production and, as a result, achieve tighter and firmer skin.
Zemits provides this #1 technology to address the early signs of aging and loose or sagging skin.
Radiofrequency is a safe, non-invasive alternative to surgical procedures to resolve the onset of skin laxity.
The current spread evenly between the electrodes of the Zemits RF probes on the treated area, which makes this RF treatment effective and comfortable.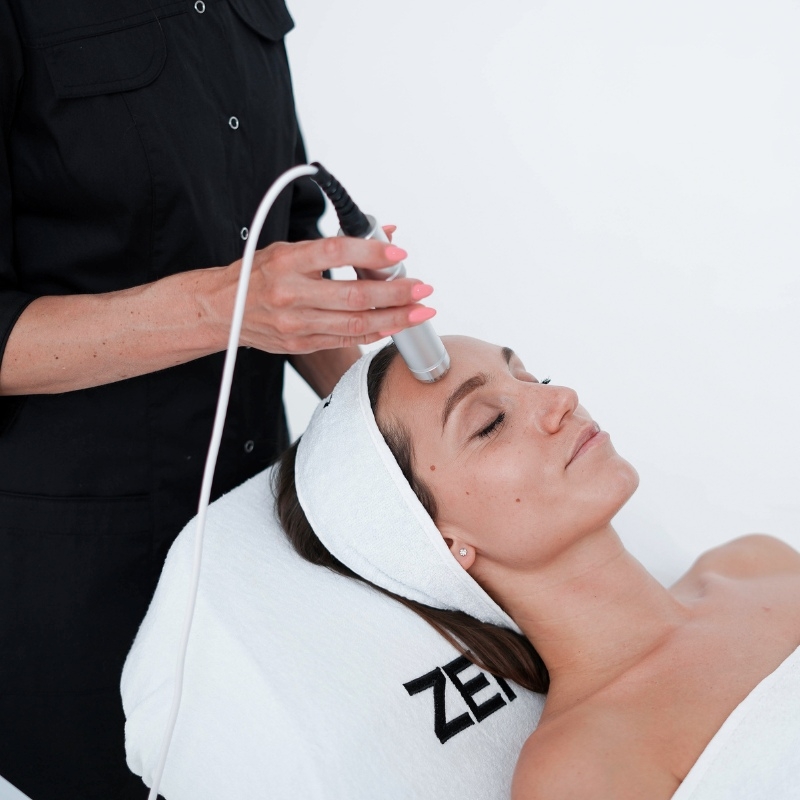 No-Needle Electroporation
Deep Skin Hydration
Electroporation, or Needle-Free Skin Hydration, is an advanced treatment that uses gentle pulses of electrical current, opening the pores for milliseconds to penetrate serums into the deeper dermal layers. This technology is perfect for skin hydrating treatments.

Firmness and hydration of the skin in the face, neck and decolletage make a rejuvenation effect with no-needle mesotherapy treatment. Zemits Verstand HD directs electrical impulse that delivers the nourishing liquid with vitamins into the cells.
Serum Application
Serum application treatment helps to speed up the metabolism of skin cells.
This treatment allows for infusing the skin with immense hydration and restoration. It provides deep skin hydration with an intense flow of Serums to stimulate skin turnover, boost collagen production, increase skin elasticity, and infuse skin with minerals and vitamins.
Benefits:
Increased youthful skin appearance
Smoother skin and even tone
Accelerated skin hydration
Brighter skin complexion
soothing treatment post fluid dermabrasion
This treatment step is performed with one of the Zemits Infusion Serums, based on the skin needs:
Skin Repair and Boosting serum Zemits OXYTIGHT
Skin Brightening serum Zemits LUMINOXY
Skin Revitalizing serum Zemits REVITAOX
Vitamin C serum Zemits VITALUSTER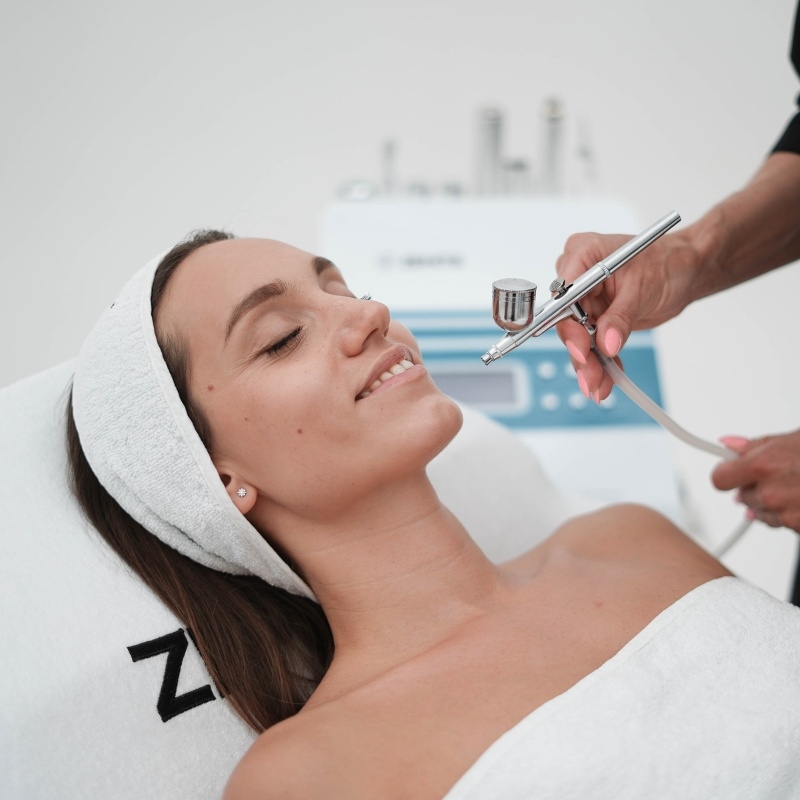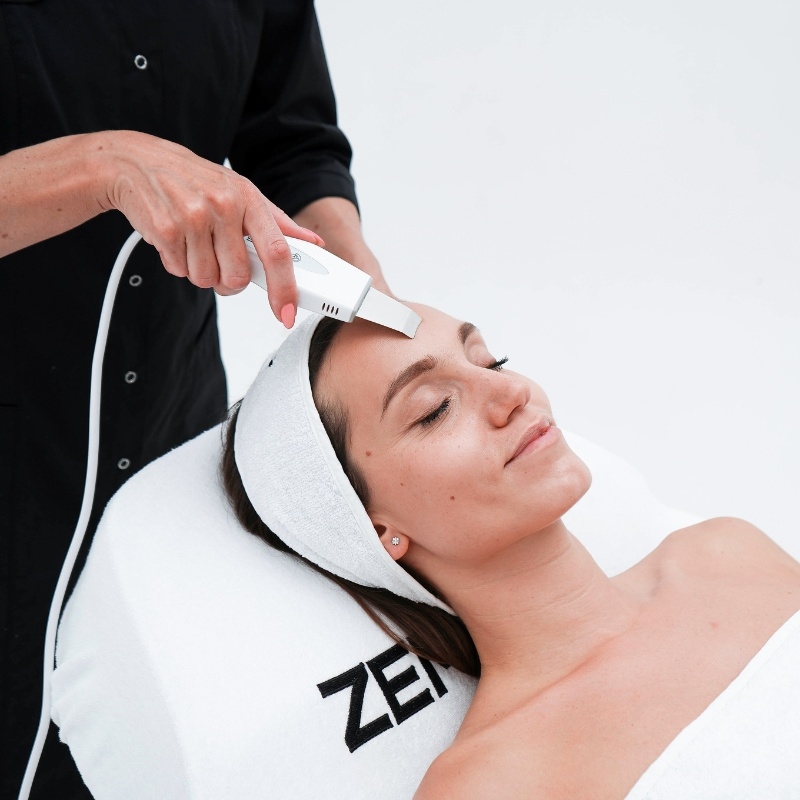 Ultrasonic Skin Scrubber
The Zemits Verstand HD Ultrasound Skin Scrubber provides a unique skin cleansing and gentle exfoliating experience. In recent years, ultrasonic skin scrubbing has become one of the top trends in facial treatments, with a continued rise in client demand.
The Zemits Ultrasound Spatula vibrates up to 28,000 times per minute.
This rapid vibration vaporises the moisture on the skin's surface to gently peel away the superficial layers of dead skin cells and sebum. The treatment then reveals a fresh, healthy, and glowing complexion. This treatment is an excellent and painless alternative to traditional blackhead removal facials.
Vacuum Extractor
Vacuum Extraction with Zemits Verstand HD provides comfortable and deep pore cleansing, powered by adjustable vacuum suction through a clear glass tube. This allows us to remove sebum from pores and extract blackheads leaving skin visibly cleaner.
Benefits of Zemits Verstand HD Vacuum Extractor:
Cleaner pores
Fewer blackheads
Improved blood and lymphatic circulation
Reduced puffiness and oedema
Toned jawline area
Lifted eyebrows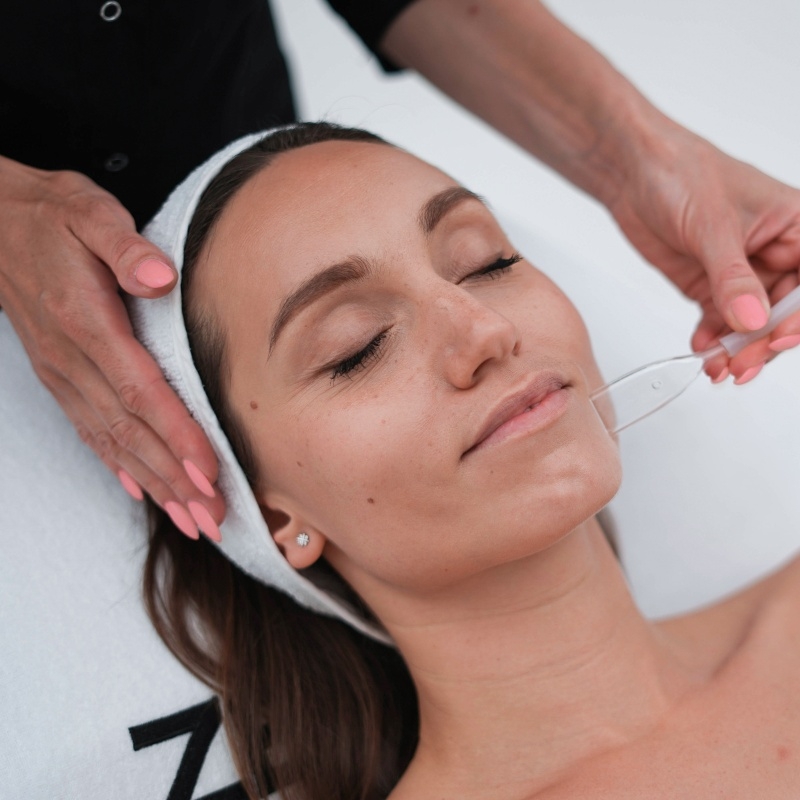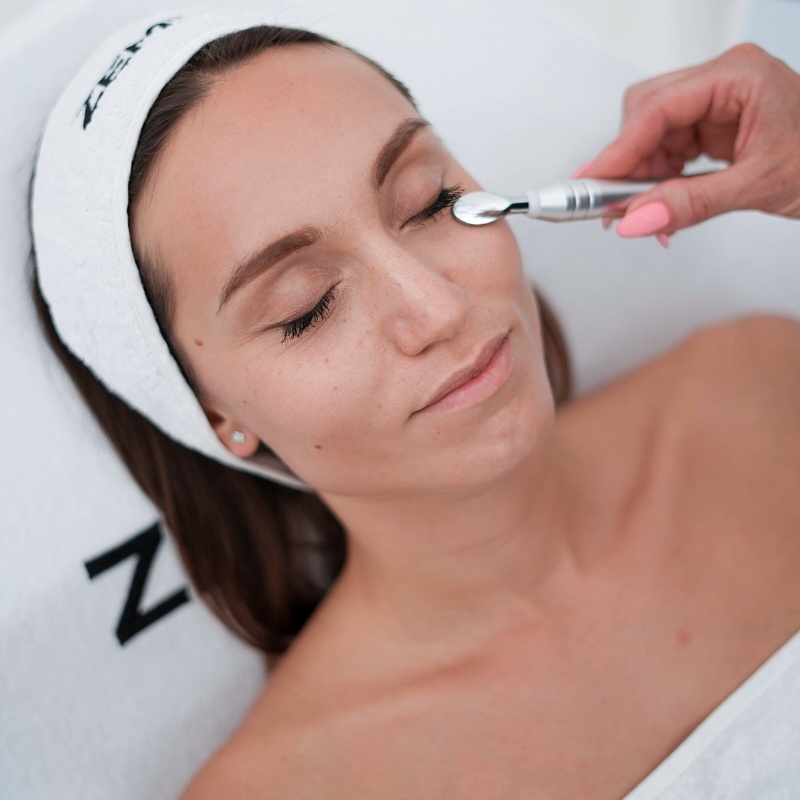 Eye & Lips Treatment
The Eye & Lips Treatment is based on the gentle electrical pulses that infuse serums into the deep dermal layer and boost collagen and elastin production, and infuse topically applied serum.
The perfect spoon-shaped elegant tool is designed for precise and targeted treatment around the eyes and lips.
Aestheticians effectively use it to hydrate and firm skin around the eyes and lips.
This esthetic device is intended for cosmetic use only. This esthetic device is not intended to be used to treat or diagnose any medical condition.
This esthetic device is intended to be used by estheticians and skincare providers. This esthetic device is not intended to be used by doctors or healthcare providers.
This esthetic device is not intended to be used in medical nor surgical purposes. This esthetic device does not affect the structure of deep skin tissues.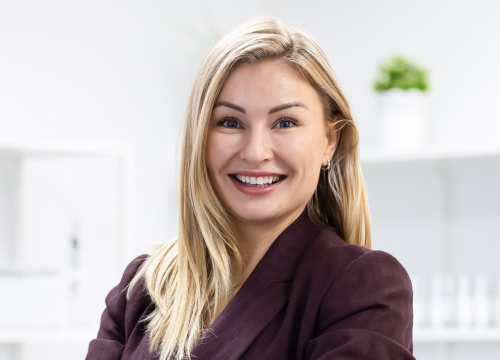 Financing Programs - More opportunities for your business
Interest-Free Financing and Flexible Payment Options. No credit, no problem!
Financing Programs

Learn More

Advanced Training Program
A-Esthetic offers the most advanced and comprehensive complimentary Advanced Online Training Course with every purchase of Zemits and Oomnex equipment..
Training Program

Learn More
Our clients Worldwide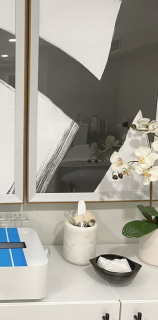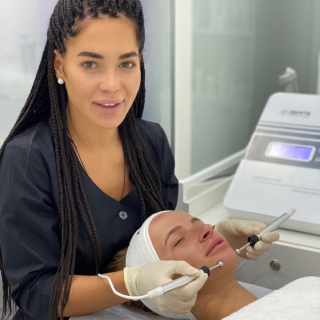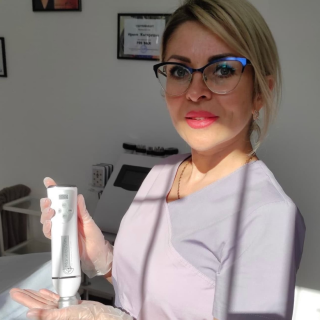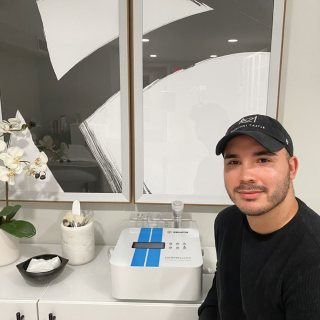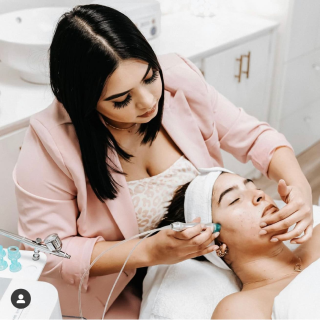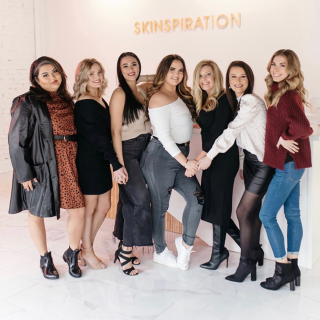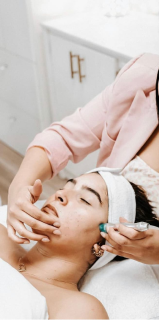 Advance-Esthetic is dedicated to providing you with the finest MedSpa Equipment to tailor a wide variety of your needs. Our mission is to support your MedSpa to boost your business with the highest quality products, outstanding customer service and a lifetime of client support.
Advance-Esthetic.us delivers to the following states: Alabama, Alaska, Arkansas, Arizona, California, Colorado, ...

Connecticut, Delaware, Florida, Georgia, Hawaii, Idaho, Illinois, Indiana, Iowa, Kansas, Kentucky, Louisiana, Maine, Maryland, Massachusetts, Michigan, Minnesota, Mississippi, Missouri, Montana, Nebraska, Nevada, New Hampshire, New Jersey, New Mexico, New York, North Carolina, North Dakota, Ohio, Oklahoma, Oregon, Pennsylvania, Rhode Island, South Carolina, South Dakota, Tennessee, Texas, Utah, Vermont, Virginia, Washington, West Virginia, Wisconsin, Wyoming
© 2021 DISCLAIMER: All information within the A-esthetic.us website and all other marketing materials are made only for informational and educational purposes. A-Esthetic products and equipment have not been tested or approved or any government entity for treatments of illnesses or diseases. Use at your own risk.
Advance-Esthetic does not accept any liability for inaccurate information on our website. It is the responsibility of the client to check the accuracy of all information provided and to confirm prior to and upon purchase of *qualifying Zemits equipment including but not limited to the conditional offer of marketing materials and other such offers for the defined brands. Zemits only. Marketing Materials are exclusively for Zemits branded machines only... Not applicable with Venus, Innocell, or other non Zemits branded equipment, ETC., Definitions: Qualified: Zemits Branded Equipment only